Want to achieve your financial goals?
How do you set financial goals and achieve them?
You're dreaming of financial freedom. The day when your paycheck doesn't evaporate the minute it's deposited.
You're ready to make more money and stop spending so much, but you're trapped in the cycle, unable to get ahead.
Somehow after rent or the mortgage, car payments or transit fees, plus food, you're barely hanging on.
Like most of us, you also probably set a financial or money New Year's Resolution like, save more money, create an emergency fund, pay off credit card debt or perhaps get a raise.
Making more money often seems like the solution to all our financial problems, but it's not that simple. Biggy said it right, "mo' money, mo' problems." That's if you don't wise up to better financial management.
So, how do you achieve your financial goals this year? How do you go from being broke and in debt, to building stability and wealth? What's the secret to having financial freedom (aka no debt and money in the bank)?
I turned to 37 financial experts, from CPA and investment advisors to financial bloggers and writers, asking just that. What is the #1 strategy to achieve your financial goals?
No matter where you are on the journey to achieving your financial goals, please don't be afraid and just get started today. Don't sit and wait for things to get better, make them better!
I know it all seems scary, especially when you're in the deep end, but you can pay down debt, budget your money, save more money, stop spending and even make more money. It's all possible! Some of our experts have even paid off tens of thousands in debt and student loans and are now committed to helping you do the same.
Get excited, get motivated about achieving your financial and money goals! Plus, be sure to get your FREE Simple Budget Spreadsheet.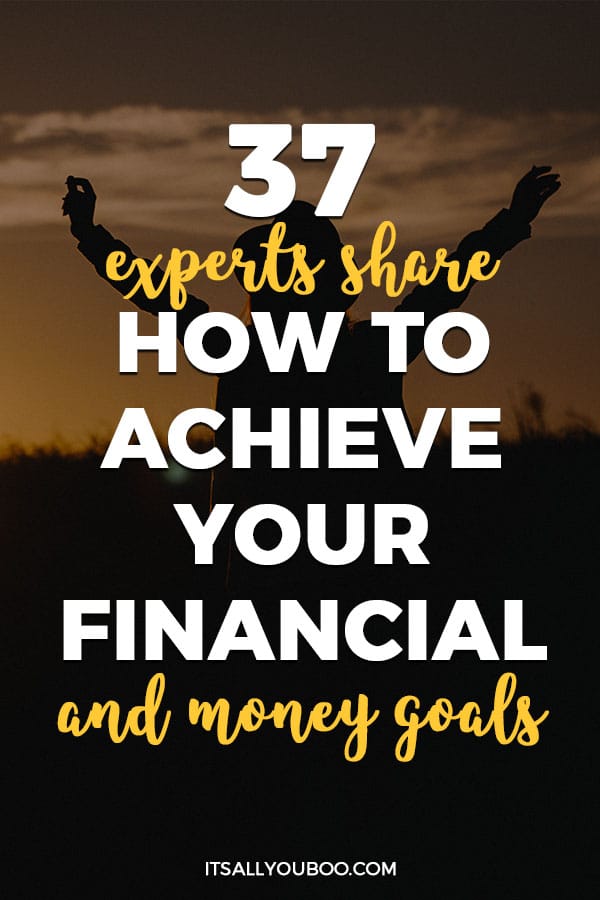 Get Your Money Mindset Right
What do you believe about money? From your subconscious mind to the actions you take, whether you know it or not, everything is controlled by your money mindset. It's time to take charge of your wallet, starting with your mind!
#1.

Willpower is Not Enough
#2.
Learn How to Be Disciplined
#3.
Know Why You Have Financial Goals
#4.
Have a Positive Money Mindset
#5.
Don't Think About it Too Much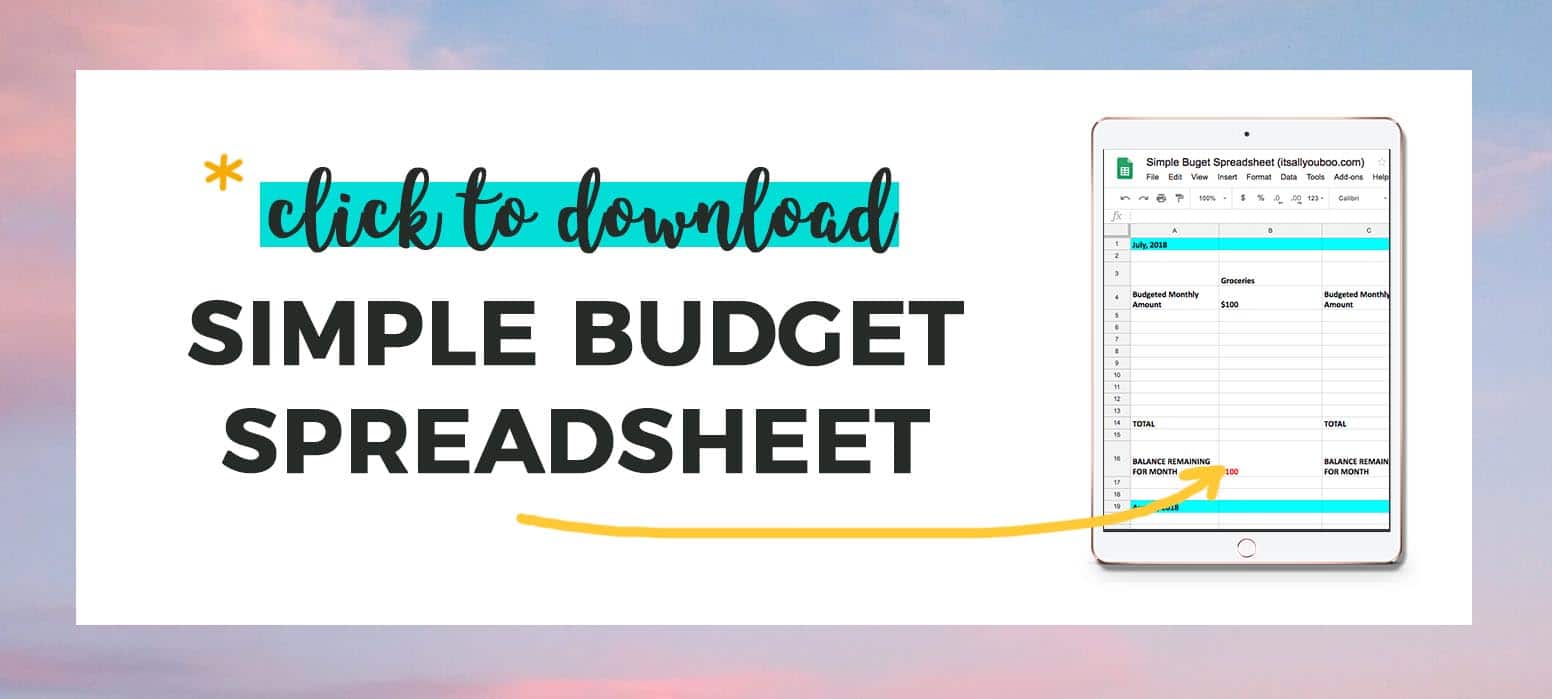 Manage Your Money
Now that you've got your mindset right, it's time to talk about strategies for managing your money. It's not just about how much you spend or not spending at all, it's about learning more about personal finance and taking informed action by creating a budget and tracking your finances.
#6. Track Your Expenses
#7.
Learn How to Create a Budget
#8.
Use a Japanese Budgeting Journal
#9.
Have Two Bank Accounts
#10. Learn More About Personal Finance
#11.
Don't Listen to Broke People
Create a Financial Plan
You now know the basics of financial literacy, now it's time to create a plan for the future. How will you pay down debt, save more and even invest? It's not enough to have these goals in mind, you need a step by step plan for your money (yes, even if you feel like you don't have any).
#12. Write Financial Goals on Paper
#13.
Set Realistic Goals Every Month
#14.
Make it Fun with a Coloring Chart
#15. Create A Plan with a Timeline
#16.
Establish a Plan and Stay the Course
#17.
Have Proper Health Insurance Coverage
Spend Your Money More Wisely
Now that you know how to set financial goals, it's time to achieve them and it all starts by making better money decisions. Let's talk about how to start spending less and cutting expenses so you can reach your financial goals. The following strategies will help you break the cycle and take strides towards better spending habits.
#18.
Use a One Week Delay Strategy
#19. Be Content to Live with Less
#20.
Cut Away The Inessentials
#21.
Manage Your Home Properly
#22.
Spend Below Your Means
#23.
Spark Joy With Your Finances
#24.
Be Generous and Donate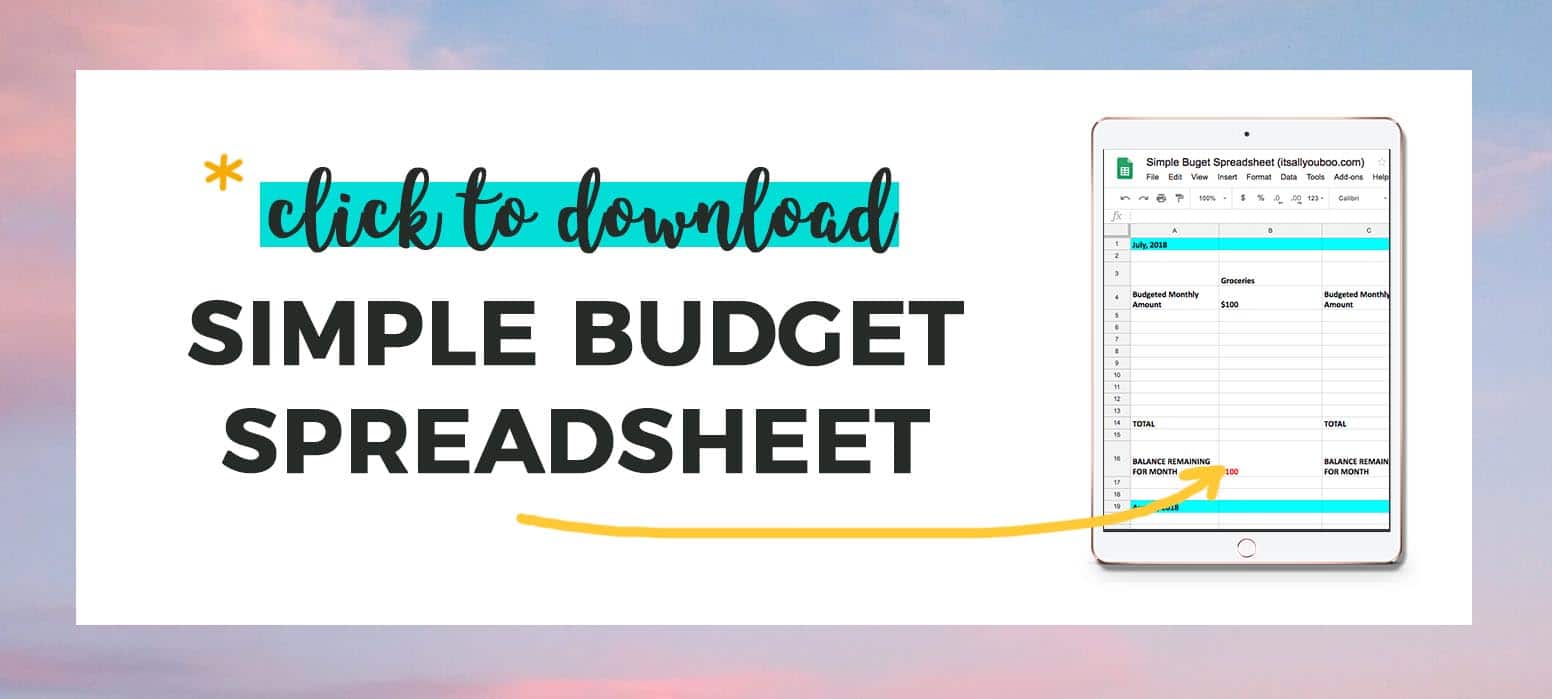 Pay Down Your Debt
Ready to deal with your debt? To finally pay off your student loans? Not sure if you should pay your debt faster or save more money? Here are some simple strategies for debt repayment to help you achieve your financial goals.
#25.
Evaluate Your Credit Card Debt
#26.
Pay Off Your Debt Fast
#27.
Get Help With Your Debt
Save More Money + Invest More
Ready to save more money so you can enjoy life or perhaps buy a house? You can achieve these major financial milestones if you know how to save your money and make the most of investment. You have to know what you're doing with your money to actually save it. Here are the best tips for achieving savings financial goals.
#28.
Automate Your Savings
#29.
Tell Your Money Where to Go
#30.
Build in Predictability
#31.
Have an Emergency Fund
Make More Money
Saving your money, creating a budget and paying down debt isn't enough. To achieve your financial goals you need to make more money. Whether that's starting a side-hustle, making money at home or even starting your own profitable business, think of ways to gain extra income. And not just more money or another job, but passive income is best. That's how you truly achieve financial freedom.
#32.
Find Ways to Increase Your Income
#33.
Start Your Own Business
#34.
Create Ways to Make Extra Money
#35.
Get a Side Hustle You Enjoy
#36.
Build Passive Income Streams
#37.
Post Your Skills Online
Achieve Your Financial Goals
Are you excited to set and achieve your financial goals? To finally deal with your financial situation by facing the pile of bills, your credit card debt, or even making a phone call to get help.
You can have financial health and balance in your life, but only if you get started. Don't wait for a day when you make more money to start taking your finances seriously. You have to value each and every dollar you have (or owe).
Get Your Simple Budget Spreadsheet
Ready to set financial goals and achieve them? To put these financial tips and strategies into practice? Get the Simple Budget Spreadsheet, compatible with Google Docs and Microsoft Excel, and start by making your budget. Use it to track your monthly income and expenses.
Whether you're interested in spending less, saving more, paying down debt, or finding ways to make more money, create a plan and stick to it. Achieving financial goals, like any type of goal, is all about being consistent and committed.
It won't happen overnight, but if you continue to make small changes starting right now, you will eventually achieve your financial goals. Make better choices $1, $2, or $5 at a time and you'll be able to reap greater opportunities in $100, $1000, or greater.
Don't just sit there, start implementing these amazing strategies for financial success.
Trust me, having your finances in order feels so good. Paying off your debt and making more money feels even better!
Tired of being broke? Wishing for financial freedom? Click here for 37 ways to achieve your financial goes of making more money, paying down debt, and more. #FinancialLiteracyMonth #Money #Finances

How will you achieve your financial goals?
Last Updated on December 11, 2021