Looking for easy car business ideas? Want to learn how to make money with a car?
Besides their homes, most Americans' most valuable possession is a good automobile. With the surplus of cars driving around, there are many methods to make money with your car.
However, like many other vehicle owners, you may be unaware of the methods to generate money and work toward financial goals with your car. Anybody who has a vehicle and isn't afraid of the open road can make several hundred dollars each month.
This extra money could help pay off student loans, credit cards (raising your credit score), yield savings accounts or simply earn extra money.
This has always been the case, but the rise of the app-based gig economy and the Internet has made it much easier to be paid to drive your vehicle for work. We'll show you some passive income ideas with a car right now.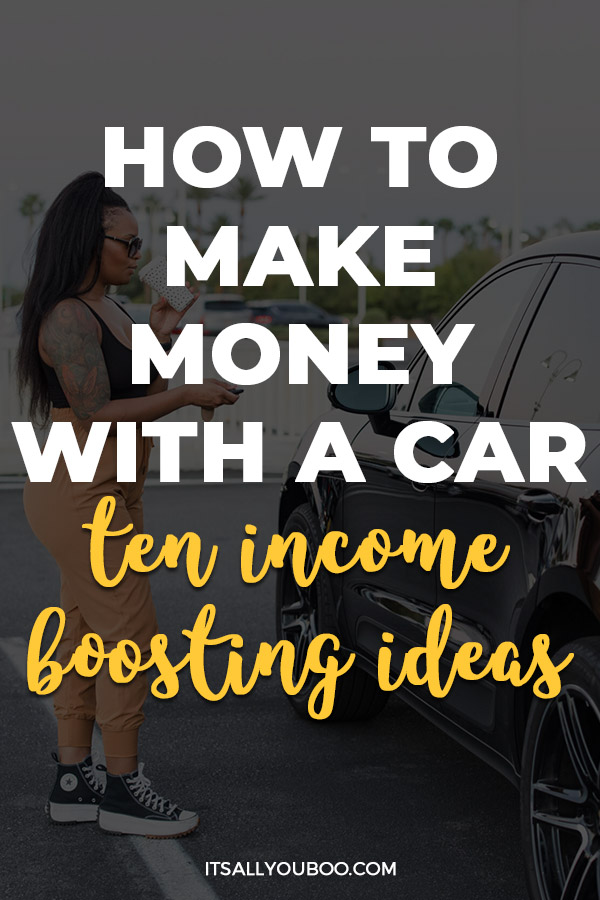 How to Make Money With Your Car

#1.
Use a Ride-Sharing Service
Uber has been operating since 2009 and is still the leading player in the ridesharing industry. Lyft, which has been in business since 2012, has a better reputation with potential drivers.
On the other hand, many people use both applications simultaneously to earn more money with more consistent work.
Uber and Lyft both have their drawbacks. For instance, you may put a lot of wear on your vehicle. But they are still straightforward, dependable methods to make money on the side driving your car.
Those prepared to travel on Friday and Saturday evenings or during rush hour may be ideal. In addition to a basic ticket, surge pricing may apply, which means that passengers are charged extra during peak times of the day, and drivers are paid more.
In addition to state-by-state rules, both Uber and Lyft have very rigorous criteria for the kind of vehicle you may use as a driver. There are even specific car insurance requirements for ride-share drivers. They may have to get auto insurance for independent contractors if they use their personal vehicles to generate this side income.


#2.
Deliver Household Needs to People Using an App
Getting groceries and other necessities delivered right to your home has become the norm these days. Driving meals from a restaurant to someone's home is an option if you're ready to put in the effort. You can also select when to deliver rather than having your schedule dictated by management.
Uber Eats is one of the most popular food delivery services. DoorDash is also an excellent food delivery driver app.  
👉🏽  RELATED POST: How To Get a Job After Graduation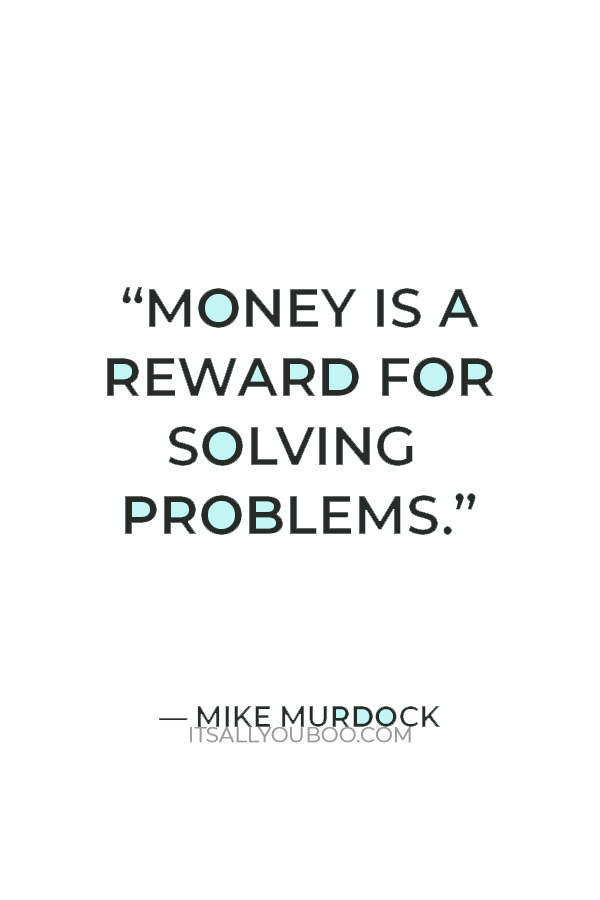 The only prerequisites are that you must be at least 18 years old and have a spotless driving record — you transport meals and products purchased from local retailers. So DoorDash simply compensates you for each delivery and allows you to retain any tips that customers leave you.
DoorDash guarantees a minimum hourly wage of $10 no matter how sluggish the company is, which is a huge perk of using the service. Depending on experience and location (i.e. New York City is busier than a rural area), the hourly wage might range from $10 to $25.

Tapingo, which specializes in campus delivery, is an option for college students. Otherwise, you have a wide range of possibilities available to you.

Restaurant delivery services like Seamless and Grubhub also exist. After scheduling a time slot, just follow the app's instructions to pick up food from nearby restaurants and deliver it to your designated location. Pay is based on the number of packages delivered and customers' tips.
Another useful delivery app is Instacart. It is a terrific option if you're ready to do more than simply pick up pre-packaged goods and drop them off.
You go shopping for others using their list and then deliver their purchases to their home using your vehicle. Earning $10 to $25 an hour is possible, depending on how busy the service is at your hiring time.
#3.
Rent Out Your Car
Not using your vehicle can be a waste of an asset, especially if you need the extra money.
You can use Turo to hire your automobile. It is similar to using Airbnb to rent out your home temporarily. With Turo, you need a vehicle with less than 130,000 miles and no older than 12 years. It also cannot have any liens on it. You can determine how much you might make by entering some basic information into the site's calculator.
Another option is Getaround, which is similar to Turo. Getaround installs a gadget that lets someone get into your vehicle without a key, so it's a little easier on you. 
👉🏽  RELATED POST: 20 Best Online Jobs for College Students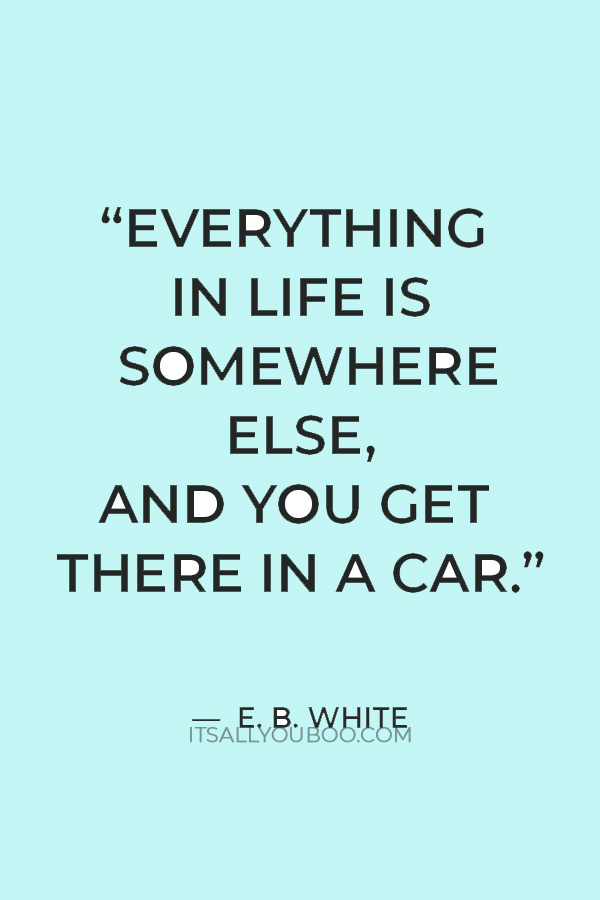 Cars that are well-maintained and in good condition may earn you hundreds of dollars every year. However, Getaround retains around 40% of rental costs. They distribute 60% to you each month in a single payment.
Even if you don't own a vehicle, you can still rent it out to ride-sharing drivers without ever driving it yourself. Uber and Lyft drivers may use your vehicle as a rental via HyreCar.
The amount you earn is based on where you live, the kind of car you own, and the frequency with which you wish to make your vehicle accessible.
#4.
Put Advertisements on Your Car
You can avoid letting others use your car as a rental and make money with your car advertising instead. It's possible to connect with prospective sponsors via Wrapify's mobile app.
As soon as you register and download the app, the service tracks your whereabouts. Finally, the app wraps your vehicle in a campaign for a local or national company. The wraps are detachable and shouldn't harm the automobile.
It's possible to earn anywhere from $100 to $450 a month from your automobile, but it depends on your location and how much your car is covered.
👉🏽  RELATED POST: Can I Afford to Quit My Job?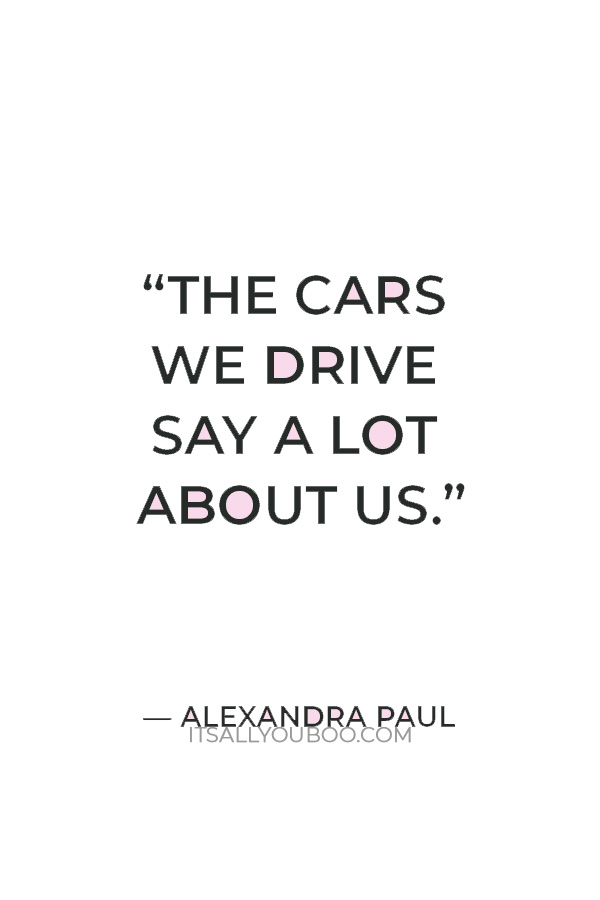 #5.
Help Others Move
Many moving companies are out there, but people avoid them to save money. You can earn money by helping people transport their items, and you'll charge less than movers because you wouldn't physically move your clients' items.
They can load the items yourself, and you can simply sit back and collect money by the hour for your time. You may have to purchase a particular type of insurance, like personal liability, but it could be a nice side hustle.
Having a big vehicle to help individuals move their belongings isn't a must, but it may increase your chances of landing work. It is possible to earn anywhere from $20 to $50 per hour based on your location and the services you can provide.
If you have a cargo van or a box truck, you may also use applications like GoShare in addition to Craigslist.
#6.
Lower Insurance Rates by Driving Cautiously
Insurance premiums are often paid by the insured. However, some firms will reward you for being a safe driver.
If you don't have an accident in six months, Allstate, for example, may send you a cash payout. The only thing left to do is drive cautiously.
Other insurance providers will reward you with discounts for safe driving, which is basically free money. For instance, if State Farm's smartphone app determines that you are a safe driver, the insurer may reduce your insurance premiums by as much as 50%. The app determines if you're a safe driver by monitoring your speed and whether you come to a complete stop.
You may also want to consider Metromile insurance, which only charges you for the miles you travel. You can save a lot of money if you don't drive too much.
👉🏽  RELATED POST:  How to Find Work from Home Jobs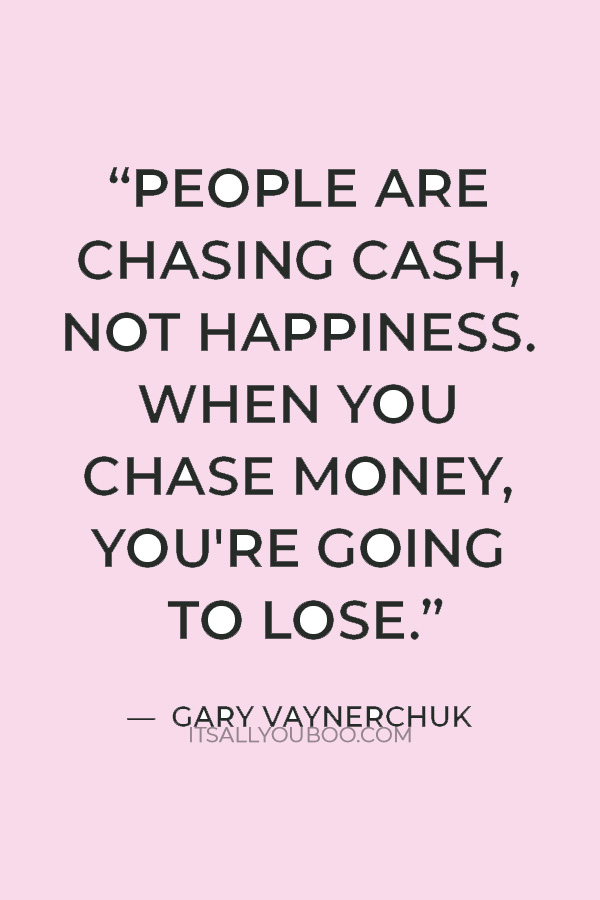 #7.
Fulfill Amazon Orders
To solve one of Amazon's most pressing issues, the company has developed Amazon Flex. This service allows consumers to have their purchases delivered within an hour or two of their order being placed.
To work as an Amazon Flex courier, you'll need a vehicle of your own. An hourly rate of $18 to $25 is possible with this option.
You can reserve a specific time slot in advance, as is familiar with many delivery services. When items are ready, you pick them up from an Amazon warehouse and use the app to get driving instructions.
The company exclusively employs on a rolling basis in a small number of regions. Otherwise, Amazon will contact you when positions become available in your area if you don't already have your contact information on file.
#8.
Assisted Transportation for the Elderly
Many people are unable to drive themselves because of their age or physical impairments. Some older people can use ride-sharing services, but others need more assistance.
The ElderCare.com website and other local agencies in your area can help you find work transporting older adults. Uber and Lyft have also partnered with several cities to provide trips for the elderly.
👉🏽  RELATED POST: Take Your Side Hustle To The Next Level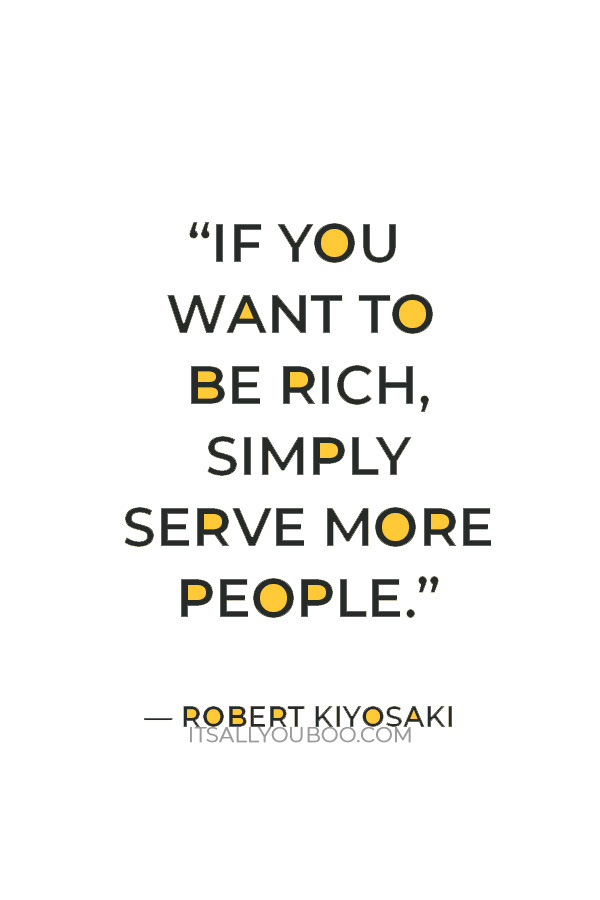 #9.
Babysitting and Nannying
In college, you may be able to get a lot of work as a babysitter. You can post your own ad or respond to advertising on your school's network. Transporting children to and from summer camp, school, daycare, and other places is a standard part of childcare employment.
HopSkipDrive is a transportation service for children ages 6 and older. However, it only exists in California and the Denver, Colorado area.
You must be at least 23 years old and have at least five years of childcare experience to use this service.
Having a clean driving record and passing a background check, which involves fingerprinting and an in-person interview, are additional requirements. You'll also need an automobile that is 2008 or newer with four doors.
It is possible to earn up to $30 an hour if you satisfy these standards, compared to typical ridesharing services.
#10.
Use Your Car as a Job Application Booster
Several jobs accept applications with no vehicle requirements, but having a car could give you a leg up against other applicants.
This is especially true if you apply to a job where delivery is essential to their operation. Here are a few jobs that involve driving your own car:
Restaurant delivery service
Equipment-heavy workplace (like a film set or concert hall)
A social worker
Therapists (nurses, occupational therapists, etc.)
Event photography, catering, or planning company
Personal services (such as a hairstylist or cleaning service)
Some of these jobs, such as occupational therapy, need specific training. But there are also local jobs that you may find on Craigslist or other employment sites.
👉🏽  RELATED POST: Start an Online Business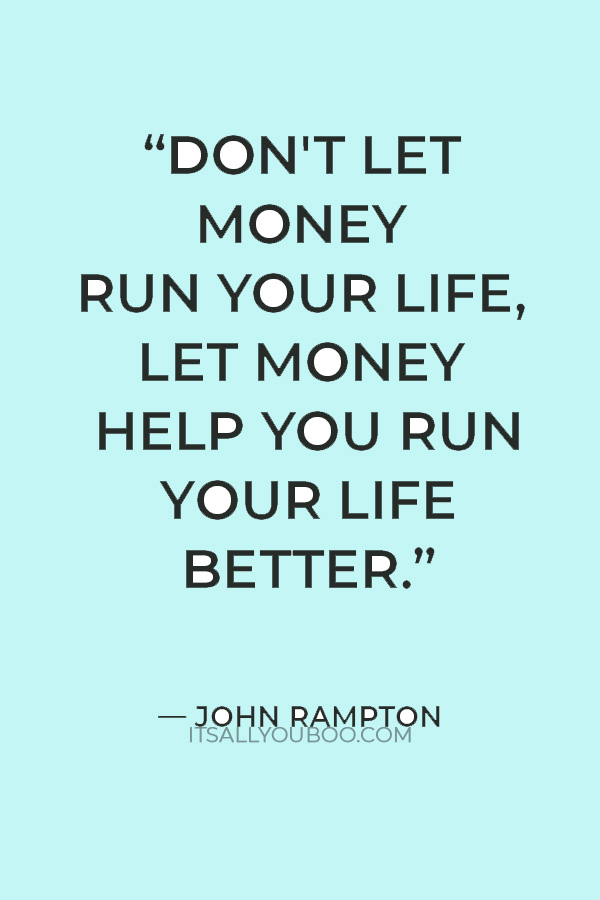 What Business Can I Start with a Car?
You may notice a recurring trend in the different ways you might make money with your car: old automobiles are not welcome. Most programs and service providers have a maximum vehicle age limit, and some of them are incredibly restrictive.
For instance, with some companies, advertising wraps are generally out of the question if your automobile is more than five years old. Older auto owners who want to recoup some of their initial investment are faced with a Catch-22 situation because of the age restrictions.
Get your Side Hustle Finance Spreadsheet
Need help managing the money from making money with your car? Get the Side Hustler Financial Tracker for your expenses and income.
Keep these restrictions in mind when you are searching for a side hustle like this.
Restrictions, personal boundaries, and your schedule preferences are the most important considerations when looking for a vehicle-related gig.
Looking for jobs that involve driving your own car? Click here for 10 ways to make money with a car by @CIComparison including all the best delivery apps and car rental services. #MakeMoney #SideHustle #SideBusiness

Any other ways to make money with a car?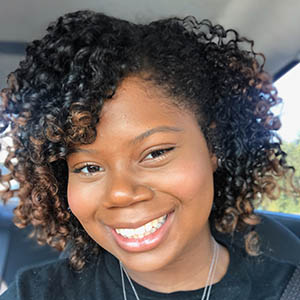 More About Guest Contributor
Imani Francies writes and researches for the car insurance site, CarInsuranceComparison.com. Imani stays up to date on the newest side hustle trends to help people make extra money when working towards financial goals.
✕
Get the Financial Tracker
+ weekly tips to help you slay your goals.