Are you celebrating International Women's Day on March 8? Want to celebrate with powerful women's day quotes and messages?
What a few years it's been for women everywhere. And 2023 will be no different! The movement is making women strong in the eyes of everyone, including the law.
It puts a smile on my face seeing women in positions of power, influence, creativity, and genius! They were right, although I seriously believe every year moving forward will be and should be the year, decade, and century of women. It's about freaking time.
You already know that the future is female! And let the future be now!
So many headlines come to mind, from women's marches and Iceland making pay parity the law to women driving in Saudi Arabi, and even KFC's first female Colonel Sanders. And yes, even the #metoo movement and women everywhere choosing to no longer stay silent.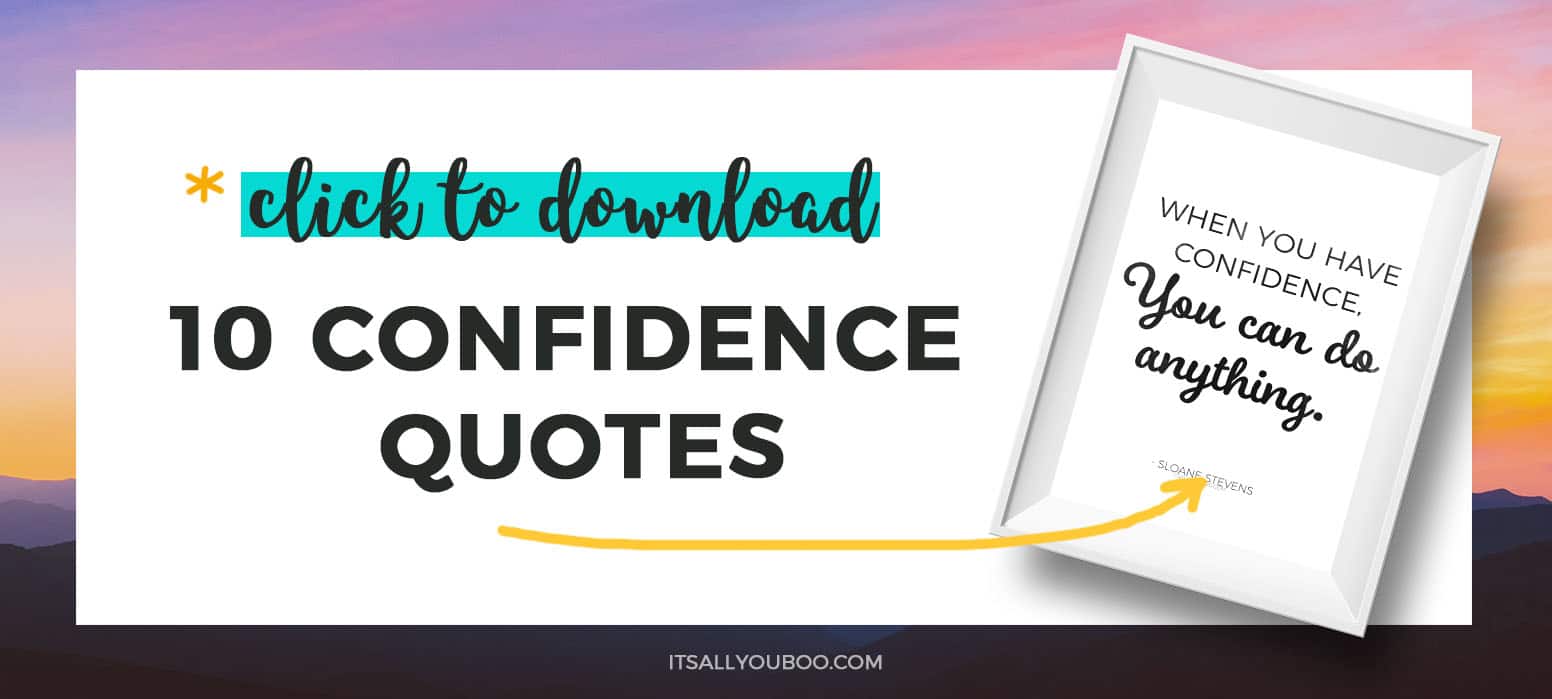 I celebrate every single time I hear of women standing up and demanding gender equality, and when laws change, and incidents when culture changes to meet it. Although my experience as a woman is within the North American, particularly Canadian context, I believe that progress for women anywhere, ripples everywhere. How can it not?
Did you know that it was 100 years ago that women gained the vote in the UK? Just 100 years out of 1000s (depending on who you ask). It blows my mind that the right the vote, own property, work, hold positions of office, and even just make their own health choices are new… and still not everywhere.
This post is dedicated to her-story. To every woman who opened her mouth, put her hands to writing, who stood up, who marched, who demanded a seat at the table, boldly doing where no women had gone before and made it that much more accessible for the rest of us.
May these inspiring quotes by extraordinary women encourage you to push for progress.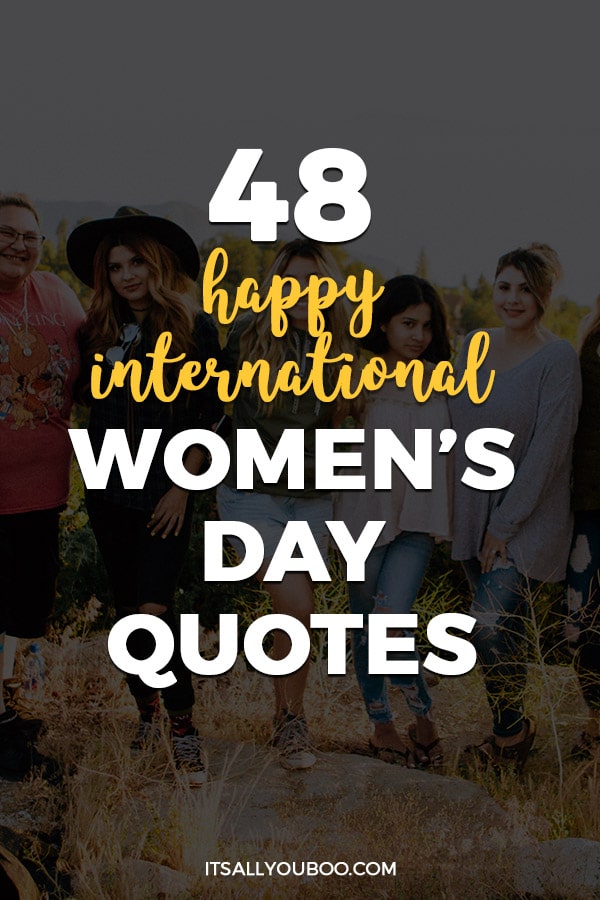 Proud to Be A Women Quotes for Women's Day
Let's not let any of the struggles taint how amazing it is to be a woman! A woman can be beautiful and badass at the same time. We aren't just one thing and don't need to be. This collection of Happy International Women's Day quotes inspires you to be proud to be a woman.
1. "I am a Woman Phenomenally. Phenomenal Woman, that's me." — Maya Angelou
👉🏽 RELATED POST: Empowering Feminist Quotes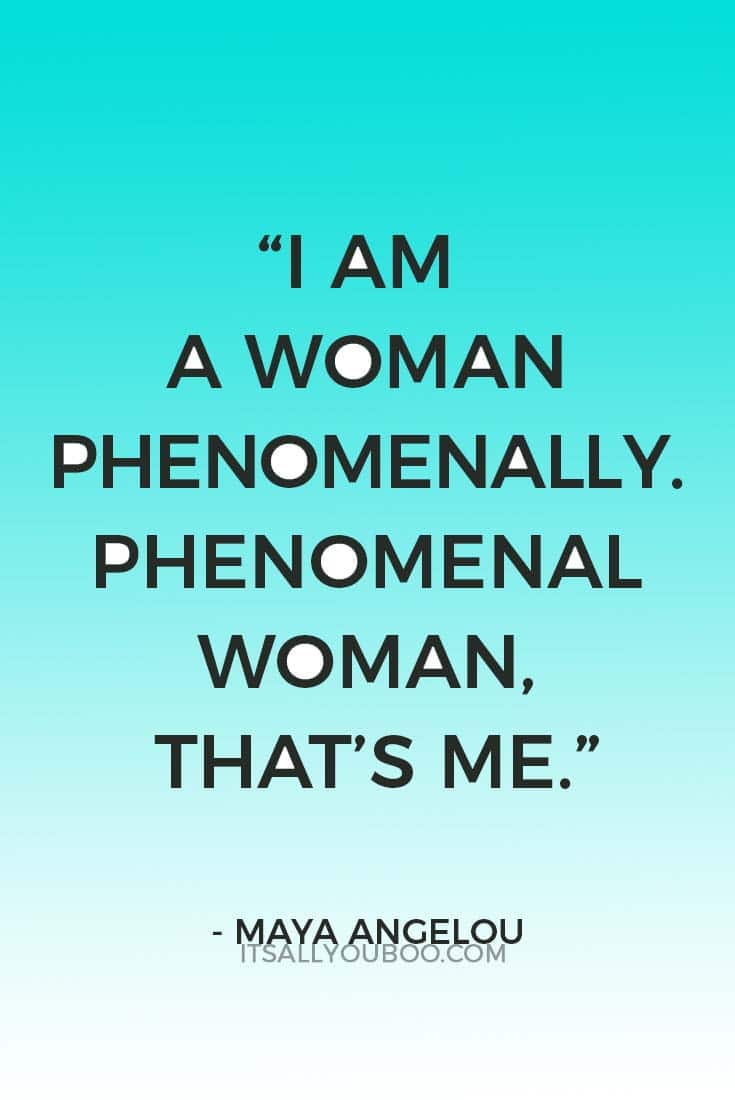 2. "For I conclude that the enemy is not lipstick, but guilt itself; we deserve lipstick, if we want it, AND free speech; we deserve to be sexual AND serious – or whatever we please. We are entitled to wear cowboy boots to our own revolution." — Naomi Wolf
"I may be wearing makeup, but I can throw a fastball by you at the same time." — Jennie Finch
4. "I want to encourage women to embrace their own uniqueness. Because just like a rose is beautiful, so is a sunflower, so is a peony. I mean, all flowers are beautiful in their own way, and that's like women too." — Miranda Kerr
5. "I hope the fathers and mothers of little girls will look at them and say, 'Yes, women can'." — Dilma Rousseff
Confident Woman Quotes for Women's Day
There's no more inspiring of a role module for women of all ages than a woman who owns who she is – from embracing her body, speaking her mind, and being free of the conformities society tries to keep her in. This collection of Happy International Women's Day quotes celebrates the strong and confident woman in all of us. It all starts with embracing who you are and refusing to apologize.
6. "I think the best role models for women are people who are fruitfully and confidently themselves, who bring light into the world." — Meryl Streep
7. "To accept ourselves as we are means to value our imperfections as much as our perfections."— Sandra Bierig
8. "A charming woman doesn't follow the crowd. She is herself." — Loretta Young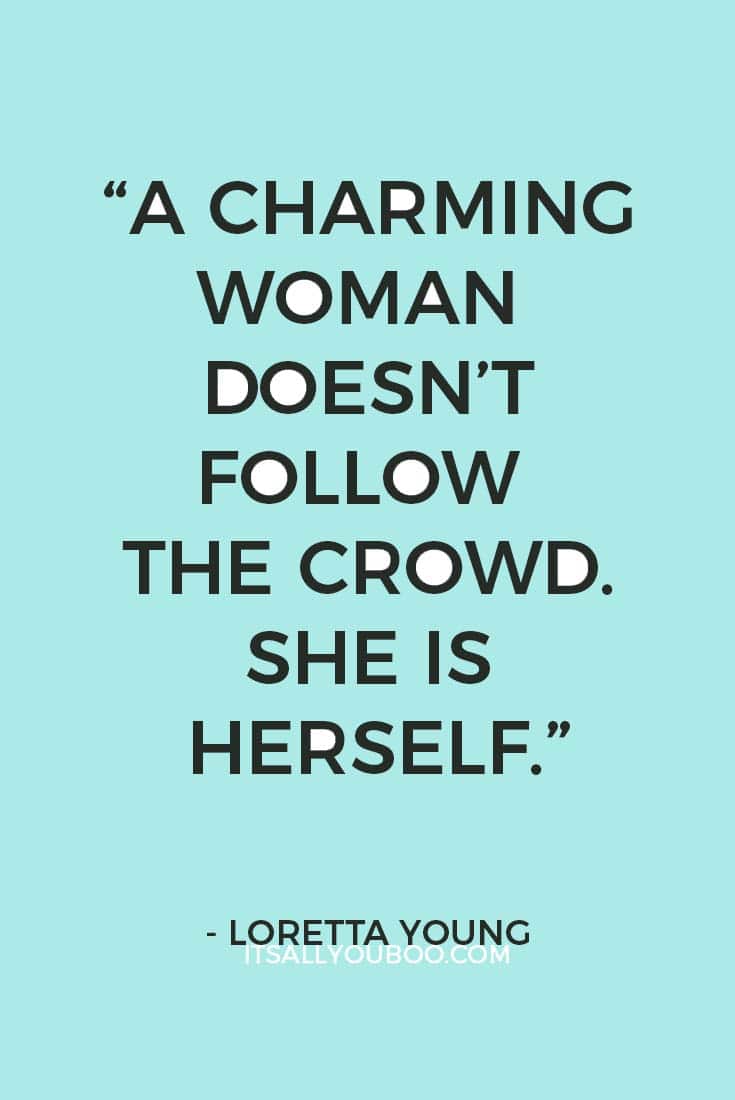 👉🏽 

RELATED POST

: 39 Amazing Quotes to Boost Your Confidence Right Now
9. "Beauty is about being comfortable in your own skin. It's about knowing and accepting who you are." — Ellen DeGeneres
10. "Normal is not something to aspire to, it's something to get away from." — Jodie Foster
Strong Women Quotes for Women's Day
You stronger than you know! Own your emotions, own your intelligence, own all that you are and don't be afraid to show how strong you are. Sometimes you don't know what's in you until the circumstance arrives. Celebrate International Women's Day with this collection of strong women quotes.
11. "Don't let anyone tell you you're weak because you're a woman." — Mary Kom
👉🏽 RELATED POST: Valentine's Day Quotes for Singles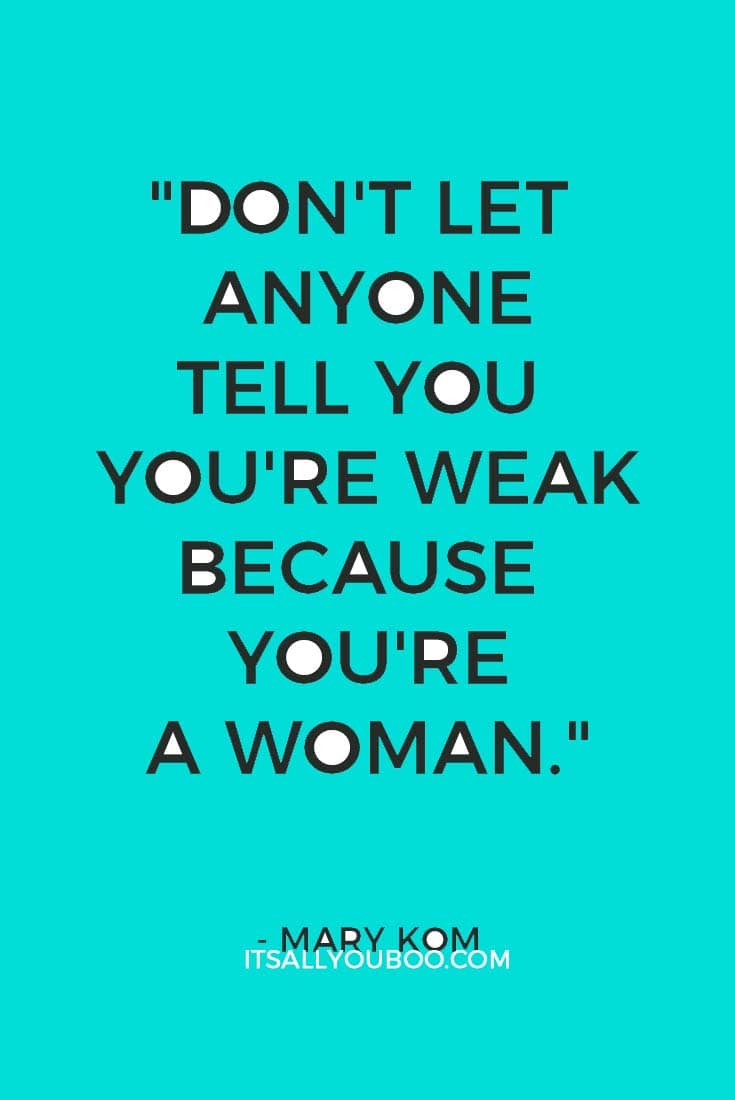 12. "Why do people say, 'Grow some balls'? Balls are weak and sensitive. If you wanna be tough, grow a vagina. Those things can take a pounding." — Betty White
"A woman is like a tea bag—you never know how strong she is until she gets in hot water." — Eleanor Roosevelt
14. "Women have always been the strong ones of the world. The men are always seeking from women a little pillow to put their heads down on. They are always longing for the mother who held them as infants." — Coco Chanel
Speak Your Mind Quotes for Women's Day
Don't stay silent, stand up a speak up like the famous feminist in history. This collection of Happy International Women's Day quotes encourages you to not remain silent, no matter what anyone says. There are so many ways to celebrate International Women's Day that involves speaking up, using the official #PressforProgress hashtag on social media, and start a conversation.
"A woman with a voice is by definition a strong woman. But the search to find that voice can be remarkably difficult." — Melinda Gates
16. "When a man gives his opinion, he's a man. When a woman gives her opinion, she's a bitch." — Bette Davis
17. "I'm tough, I'm ambitious, and I know exactly what I want. If that makes me a bitch, okay." ― Madonna
👉🏽 RELATED POST: Quotes About Working Hard for Success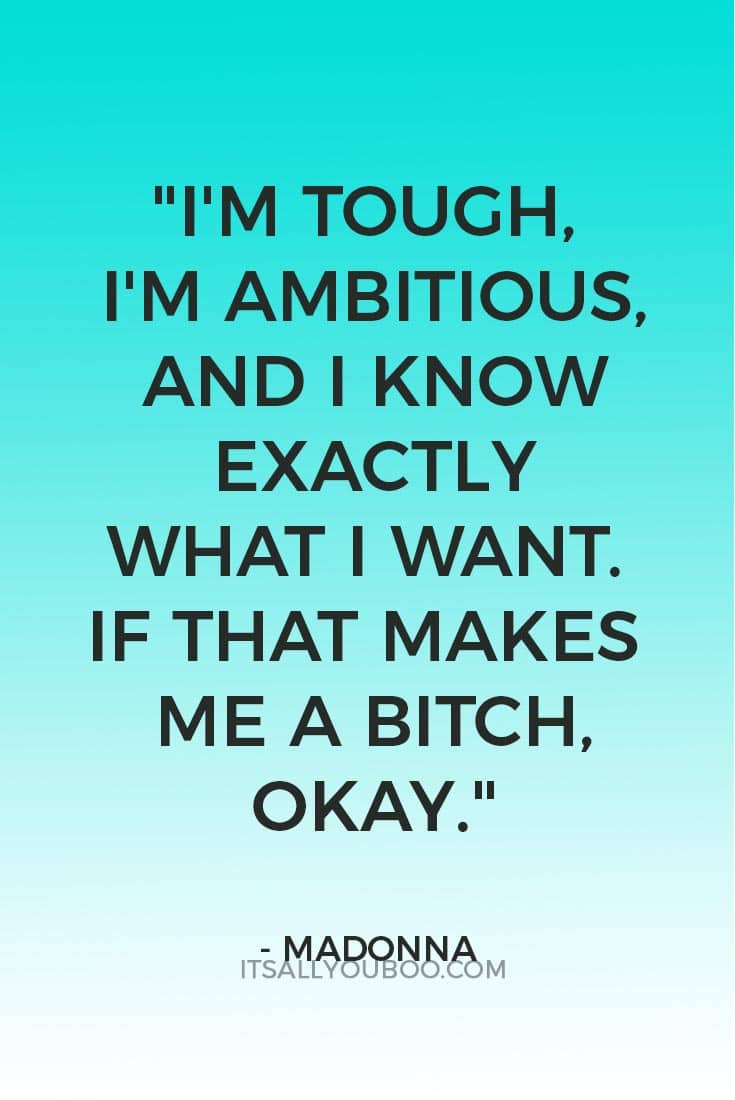 18. "When the whole world is silent, even one voice becomes powerful." — Malala Yousafzai
19. "I am a woman with thoughts and questions and sh*t to say. I say if I'm beautiful. I say if I'm strong. You will not determine my story – I will." — Amy Schumer.
👉🏽 

RELATED POST

: 50 Quotes About Being Criticized
Be the She-ro Quotes for Women's Day
In a reality where #metoo is way too common, we all need some encouragement to be the she-ro of our lives. Flip the script on every situation and person who tries to make you the victim. You are not a damsel in distress! The next set of Happy International Women's Day quotes encourages you to be the hero of your own story.
20. "Above all, be the heroine of your life, not the victim." — Nora Ephron
21. "No one can make you feel inferior without your consent." — Eleanor Roosevelt
"Don't compromise yourself. You are all you've got." — Janis Joplin
👉🏽 RELATED POST: Rosa Parks Quotes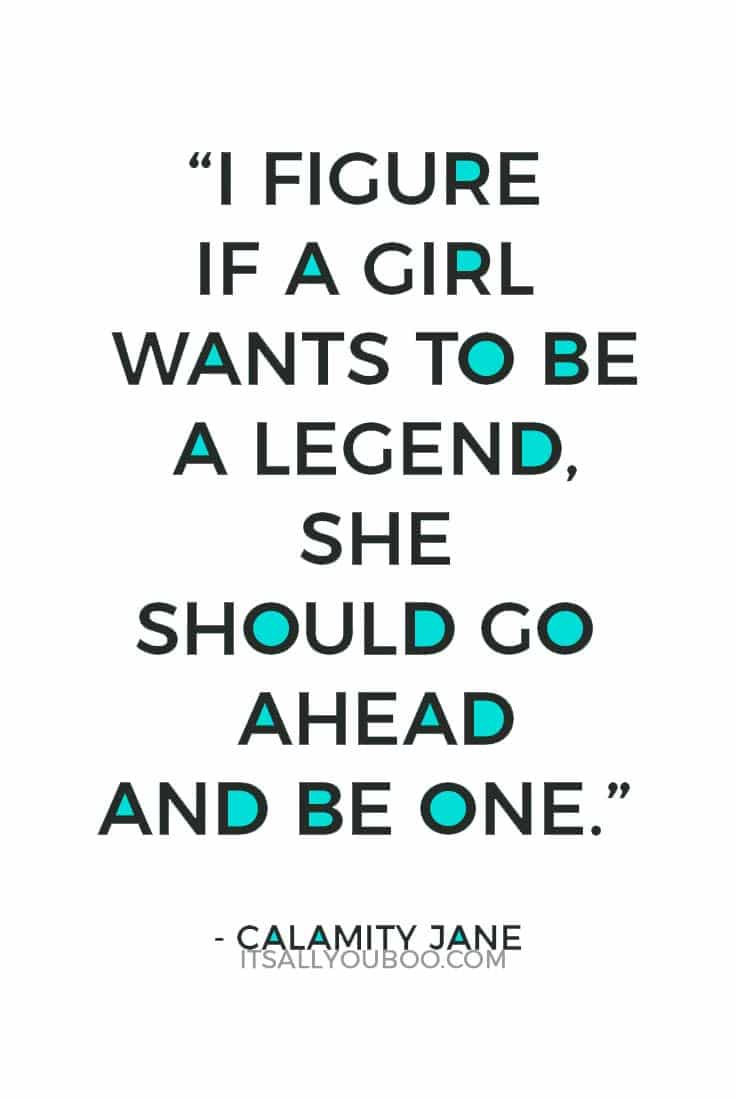 👉🏽 

RELATED POST

: Feel Like Giving Up Quotes
23. "I figure if a girl wants to be a legend, she should go ahead and be one." — Calamity Jane
"For most of history, Anonymous was a woman." — Virginia Woolf
25. "How important it is for us to recognize and celebrate our heroes and she-roes!" — Maya Angelou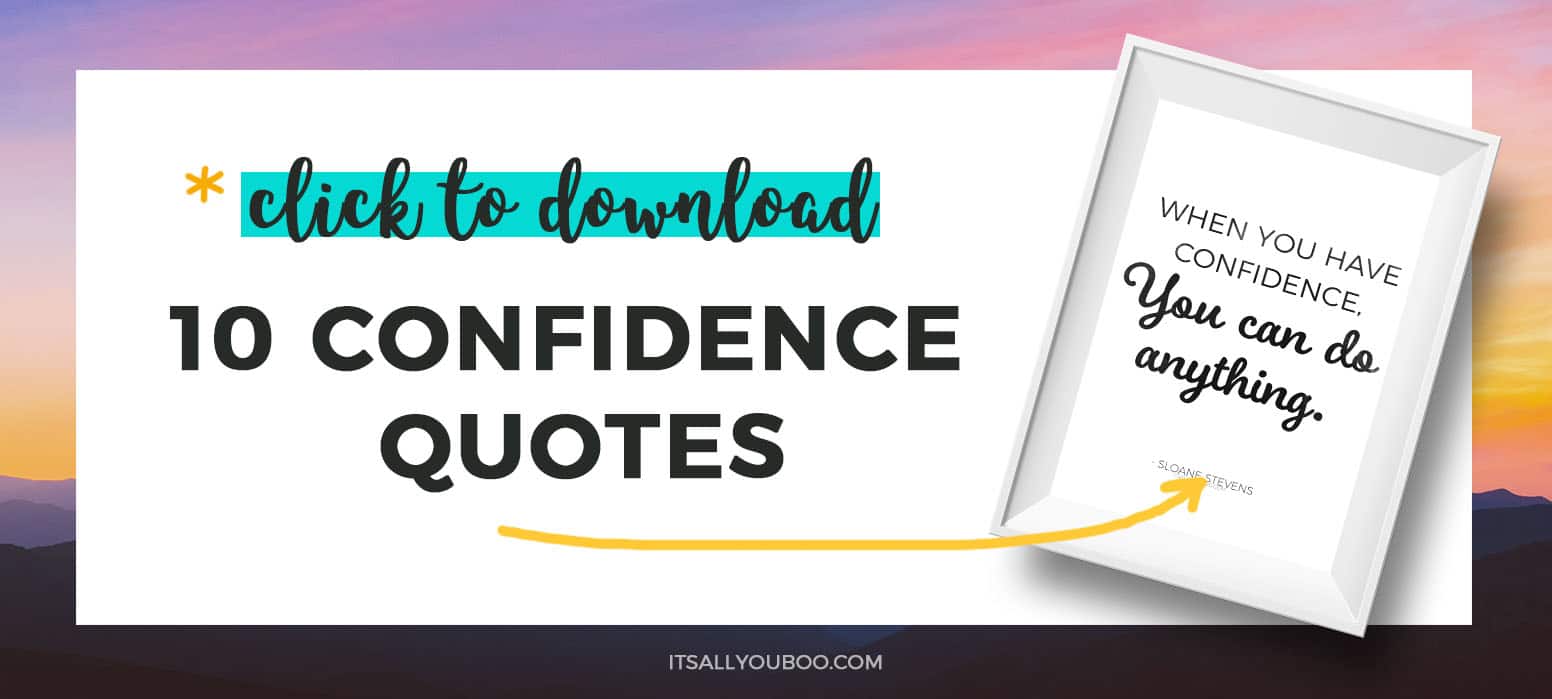 Don't Forget About Yourself Quotes for Women's Day
Is there a woman on earth who isn't always thinking about everyone else before herself? These inspirational quotes for women are for the caregivers, moms, sisters, aunties, and grandmothers. And yes for the boss babe who often forgets to take care of herself while she's hustling hard. And to the moms working multiple jobs to care for their little ones. Here are some ways to celebrate International Women's Day that focuses on treating yourself.
"The history of all times and of today especially teaches that women will be forgotten if they forget to think about themselves." — Louise Otto
27. "Plant your own garden and decorate your own soul, instead of waiting for someone to bring you flowers." — Veronica A. Shoffstall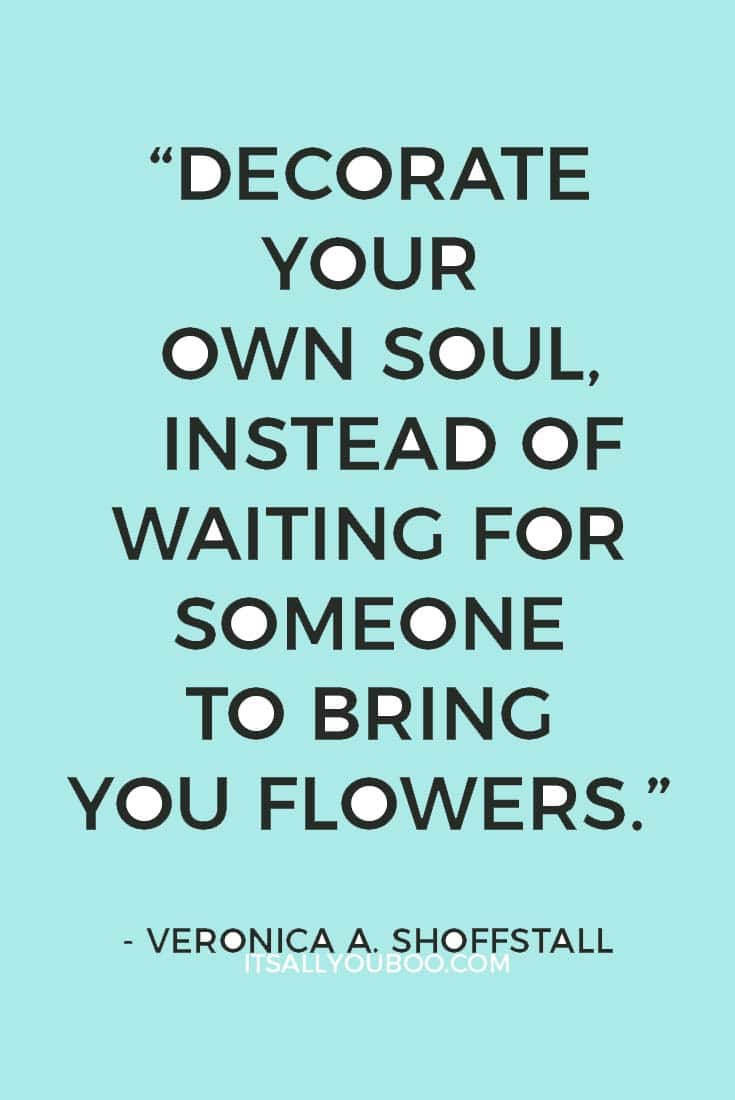 👉🏽 

RELATED POST

: 26 Inspiring Self-Love Quotes
"If you think taking care of yourself is selfish, change your mind. If you don't, you're simply ducking your responsibilities." — Ann Richards
29. "At the end of the day, don't forget that you are a person, don't forget you are a mother, don't forget you are a wife, don't forget you are a daughter." — Indra Nooyi
Don't Be Afraid of Failure Quotes for Women's Day
Get up and try, make mistakes, and don't apologize for them. Don't be afraid to put yourself out there, to start that journey you've always wanted to take. You're a queen and it's okay if your tiara slips. This collection of inspiring quotes for women encourages you to take a chance on yourself. This year, celebrate International Women's Day by getting started on something you've always wanted, like that business or going for that promotion at work.
30. "Think like a queen. A queen is not afraid to fail. Failure is another stepping stone to greatness." — Oprah Winfrey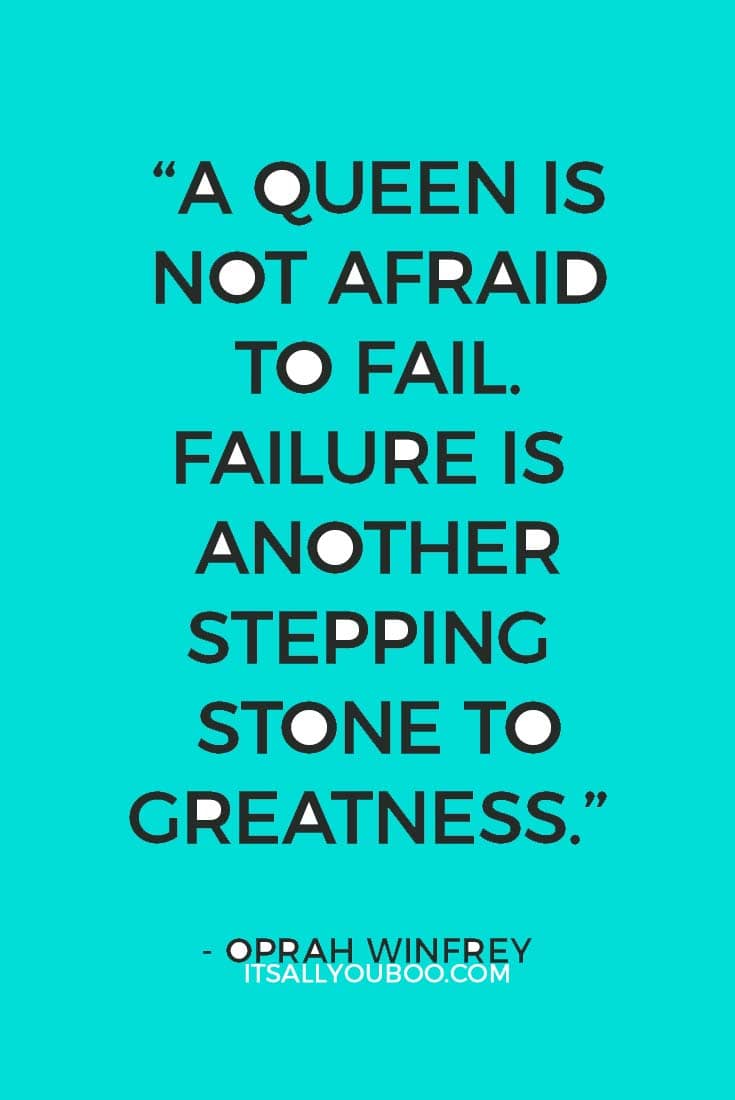 31. "Women, like men, should try to do the impossible. And when they fail, their failure should be a challenge to others." — Amelia Earhart
"I love to see a young girl go out and grab the world by the lapels. Life's a bitch. You've got to go out and kick ass." — Maya Angelou
33. "If you obey all the rules, you miss all the fun." — Katharine Hepburn
👉🏽 

RELATED POST

: Quotes that Motivate You to Start
Women's Empowerment Quotes for Women's Day
The fight for gender equality and the progress of gender parity is slow. Like the suffragettes and women's rights movement leaders, we all need to get involved. There are so many ways to celebrate International Women's Day that involves getting involved politically, supporting local women, and voting. You can also show your support by sending letters of thanks encouraging women in power.
34. "Power's not given to you. You have to take it." — Beyoncé Knowles Carter
"There is no limit to what we, as women, can accomplish." — Michelle Obama
36. "You can waste your lives drawing lines. Or you can live your life crossing them." — Shonda Rhimes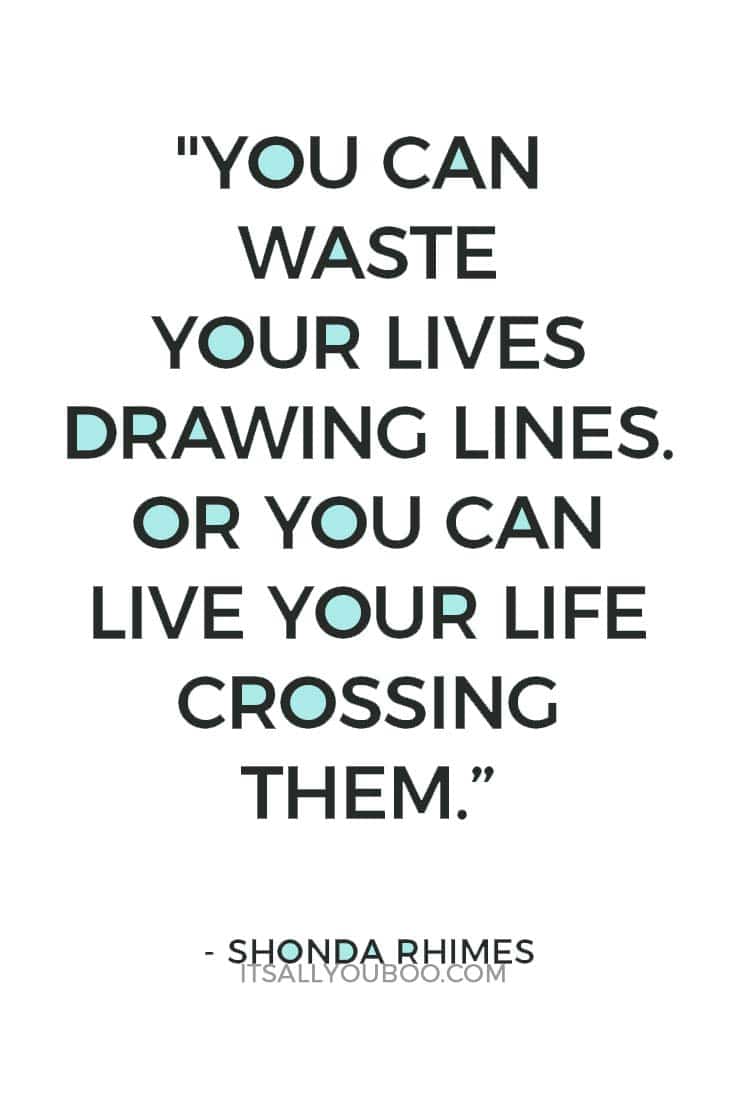 37. "We do not need magic to change the world, we carry all the power we need inside ourselves already: we have the power to imagine better." ― J.K. Rowling
38. "I didn't get there by wishing for it or hoping for it, but by working for it." — Estee Lauder
39. "If you don't like the road you're walking, start paving another one." — Dolly Parton
Better Than Men Quotes for Women's Day
Time to address the elephant in the back of the room – men. Oh yes, the other half of the population. We've all heard about what being a strong woman could mean for the men in your life. This collection of Happy International Women's Day quotes is all about the feminist ambition and what that means for the men in the world and our lives. Read on to find out Why Women Are Better Than Men.
"I do not wish women to have power over men; but over themselves." — Mary Shelley
41. "Women are always saying, 'We can do anything that men can do' but men should be saying, 'We can do anything that women can do.'"‬ — Gloria Steinem
42. "A man does what he can; a woman does what a man cannot."― Isabel Allende
"Whatever women do they must do twice as well as men to be thought half as good. Luckily, this is not difficult." ― Charlotte Whitton
44. "Women who seek to be equal with men lack ambition." — Marilyn Monroe
👉🏽 

RELATED POST

: Quotes About Being Single and Happy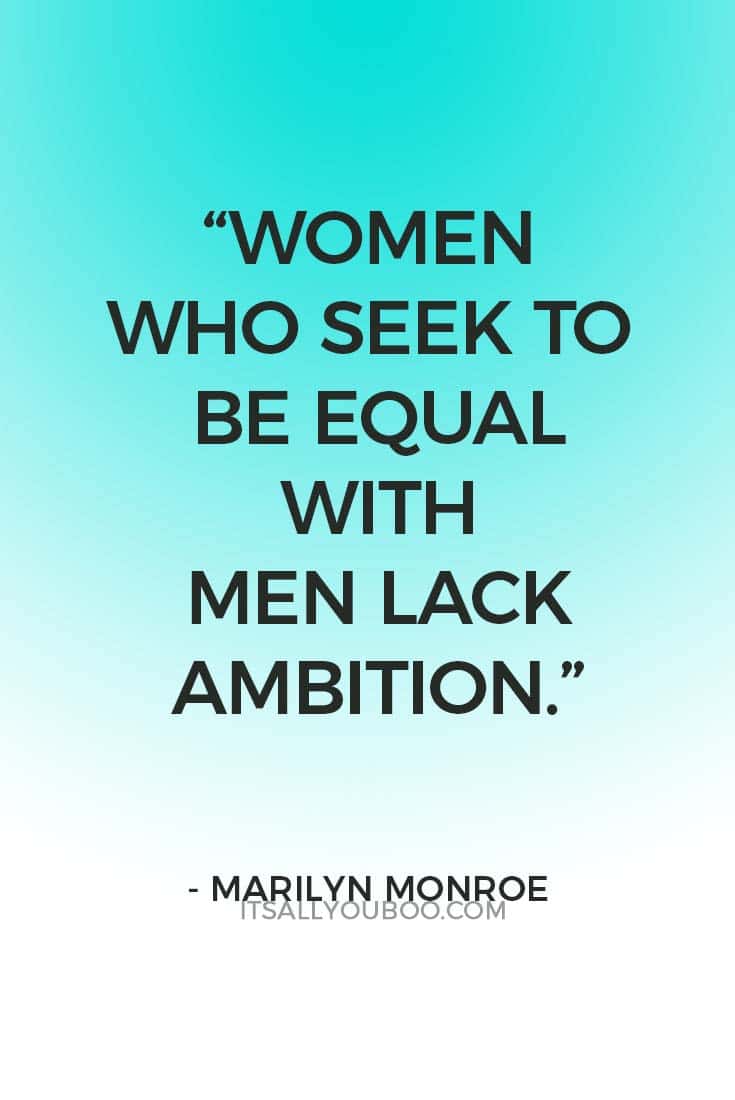 45. "Of course I am not worried about intimidating men. The type of man who will be intimidated by me is exactly the type of man I have no interest in." ― Chimamanda Ngozi Adichie
"A woman without a man is like a fish without a bicycle." ― Irina Dunn
47. "You see a lot of smart guys with dumb women but you hardly ever see a smart woman with a dumb guy." — Erica Jong
48. "Some of us are becoming the men we wanted to marry."― Gloria Steinem
Printable Confidence Quotes
Are you feeling inspired, strong, and confident now? Keep the confidence going with these printable confidence quotes for women that are perfect for your office, bedroom, or wherever you need the reminder to believe in yourself. Each design features brushed-ink letter detailing.
This download comes with 10 high-resolution quotes ready to be printed and posted. Print and post these beautiful quotes anywhere you need to constantly remind yourself that you can. Get your motivational quotes.
We are strong, we are capable, we are goddesses incarnate, with the power to literally give life. There is no place or space we cannot reign, impact, and make better. I wholeheartedly believe that the old adage rings true, "anything you do I can do better," but also, make better.
Women bring something to the mix that only they can. In the words of Hillary Clinton, we are the largest untapped reservoir. We're in this to see lasting and long-term change for all women. Our viewpoint is history. "I've got a woman's ability to stick to a job and get on with it when everyone else walks off and leaves it" as Margaret Thatcher would say.
Embrace your own brand of "femininity" and go after what you want, for yourself and for all women. Remember there is no blueprint for what a strong woman looks like. There is no rate version.
And as Laurel Thatcher Ulrich famously said, behaved women rarely history. Feminism isn't always understood or accurately portrayed, just remember that a woman stands with other women.
Do as Serena Williams says, "The success of every woman should be the inspiration to another." Be your own success story! I celebrate and appreciate your contribution to our shared story as women.
Happy Women's Day, boo! Share these quotes in your social media posts with members of your own community.
Ready to celebrate International Women's Day on March 8th? Click here for 48 inspirational quotes for women. #WomensDay #WomensDay2023 #IWD2023 #InternationalWomensDay

What's your favorite Happy International Women's Day quote?
Last Updated on May 19, 2023
✕
Get Your Confidence Quotes
+ get weekly tips to help you slay your goals.