Want to start an online store with low start-up costs?
Thinking of starting a work from home business?

In the midst of a pandemic, you're stuck at home, trying to avoid people as much as possible. Maybe you've been fortunate enough to keep the job you had before the repercussions hit the business world — or maybe you got fired or furloughed like many others.
Either way, you're getting antsy and bored. You'd like something to fill the glut of free time, and you're feeling understandably concerned about the stability of conventional employment.

Even if you kept your job, many did nothing wrong and still got fired… And can you be sure that your job will still be there in six months?
What if the situation somehow gets worse? Maybe you're even thinking about quitting your job?
It's completely reasonable to start thinking seriously about the prospect of self-employment. If you're at the helm of the operation, you don't need to fear losing your job — and where big businesses can struggle to adapt, you can be a lot more flexible.
What's more, it's perfectly possible to run a work-from-home business: if you have a half-decent laptop and an internet connection, you have all the building blocks for being extremely productive.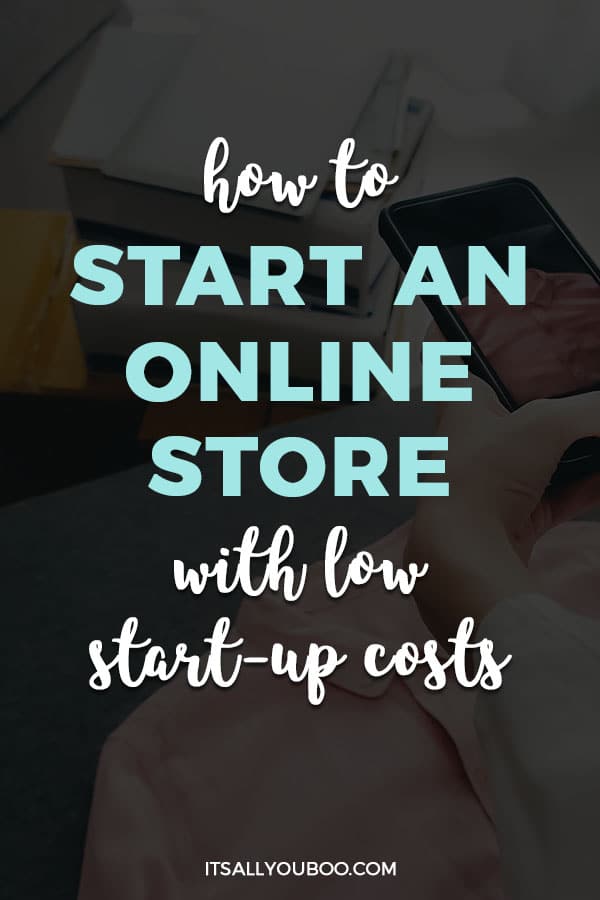 Starting an Online Store: The Profitable Home Business Idea
In this post, we're going to look at some tips for running one type of business in particular: an eCommerce business. ECommerce has flourished in this difficult time, and it has a lot to offer.
Here's how to start an online store from your home (wrapped up with some bonus answers to frequently asked questions):
#1. Choose a Convenient Business Model

Consider the classic notion of having dedicated manufacturing facilities, a full office space with a product-testing area, and a storage warehouse — and disregard all of those things since you're trying to run a store from home.
You need to choose a business model that actually fits that situation: something that doesn't require you to go out to get anything done.
👉🏽  RELATED POST:  How to Find a Business Idea

Dropshipping is the Easiest
Ranking among the home business ideas with low startup costs, the easiest fit is dropshipping because it requires very little effort. You don't need to produce anything, store anything, or ship anything.
You only need to choose items from existing third-party lineups, add profit margins, and list them. All sales get routed through the suppliers, so you don't have to deal with delivery.
Print On-demand is another option
It isn't one of the most profitable home business ideas, though, so what if you want bigger margins? Well, you could try something like print-on-demand, using generic products (shirts, hats, etc.) plus custom designs. Get a great design that a lot of people want and you can really ramp up the cost.
There are more viable models out there, of course, so do some research. Notably, all of these ideas are compatible with industry-standard resources like Shopify's online store system, so you can take your pick if you have a good store foundation (more on this later).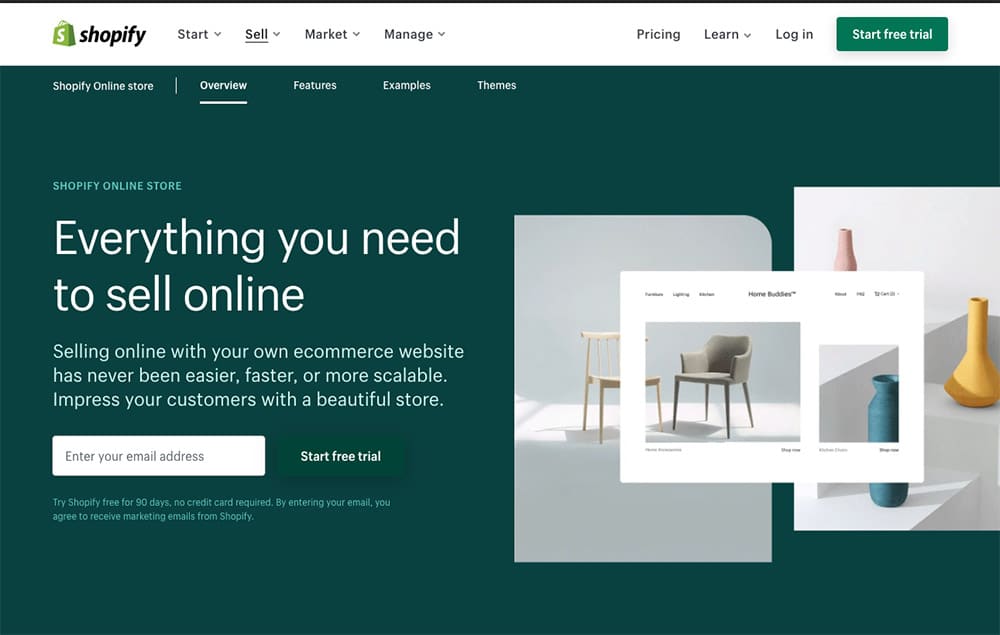 #2.
Create an Intuitive Store Website
Once you've decided which business model you're going to use, you need to pick a suitable eCommerce platform.
The aforementioned Shopify framework is extremely capable because it's low-cost (you can create your store for free, and run it for a trial period before needing to pay anything), easy to use (it's as simple as picking a ready-made template and making some simple adjustments), and highly efficient (you can build a basic store within an hour).
Note that these things can be said about various platforms, though. Other easy store-setup services like Wix or Squarespace are entirely viable, and might better fit your preferences — those two are less powerful and flexible than Shopify but can be cheaper and simpler.
Check the features, read through some real-world reviews, and pick your favorite.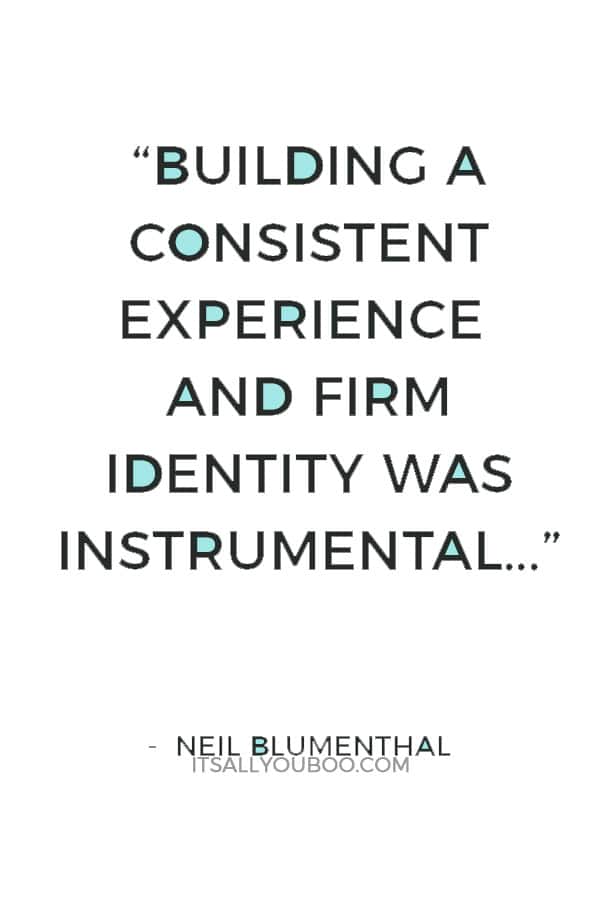 With your platform selected, you should concentrate on making your store as simple and intuitive as you can. That means having a simple navigation system, using clear page layouts, and making it as easy as possible for a visitor to find what they're looking for and place an order.
Get some inspiration by checking out some of the best eCommerce sites around. What about their designs do you like so much? Seek to replicate their strengths in your store.
#3. Focus on Customer Service
It's really hard these days for an eCommerce business to stand out. It's particularly tough to have exceptional pricing, quality, or shipping options because most sellers use the same product or material suppliers and the same couriers.
To stand out, you need to provide exceptional customer experience, and that means having great customer service.
Top-notch customer service is about anticipating the needs of your customers and being easy to reach whenever they need assistance. It's also about looking beyond the point of conversion. You shouldn't walk away after someone has bought from you: keep trying to help them through providing support and additional suggestions, since you want them to buy from you again.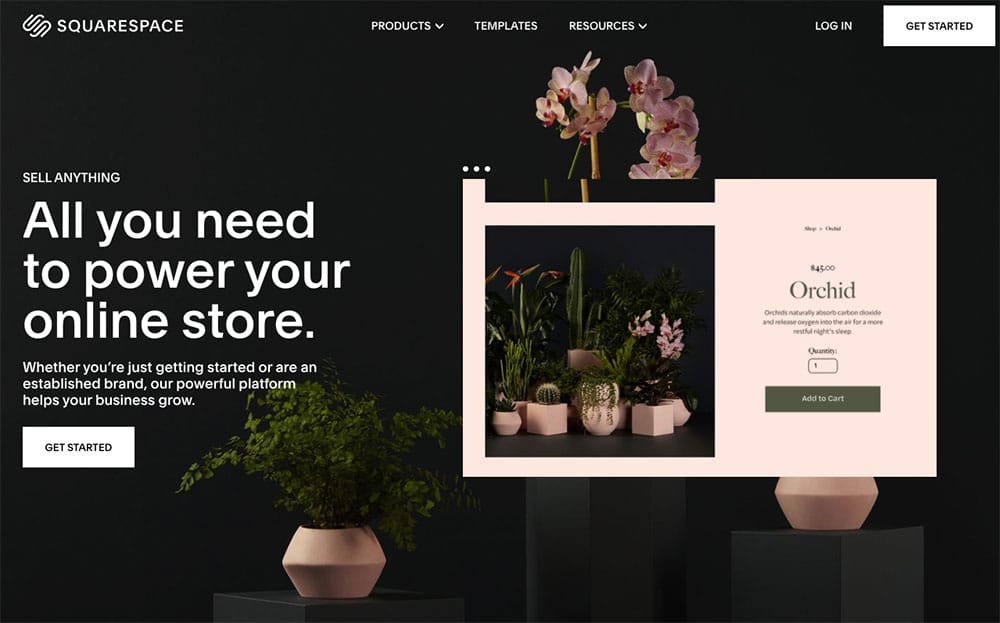 Customer loyalty is a powerful thing. Really take the time to impress your customers and they'll want to return again and again to support you — and it's often as simple as asking for their feedback and actioning anything you think will make your store better.
👉🏽  RELATED POST: 6 Best Side Hustles For College Students
#4. Outsource to Cover Your Skill Gaps
There are many things that go into running a flourishing eCommerce brand (particularly when it's a home online business).
It isn't just about choosing products and providing customer service: you also need to have a strong brand identity, write good product descriptions, provide decent product photos, and maintain an impressive website.
Can you do all of those things efficiently?
Probably not — and that's alright. You don't need to do everything yourself, because you can simply outsource the parts that don't suit your skills. You can even hire freelance live chat agents to help with your customer service efforts since you're not going to have the time to handle all incoming requests.
As your business grows, you'll have the option of hiring full-time workers, but there will always be things you won't need permanent employees for.
👉🏽  RELATED POST: 15 Legit Ways to Make Money at Home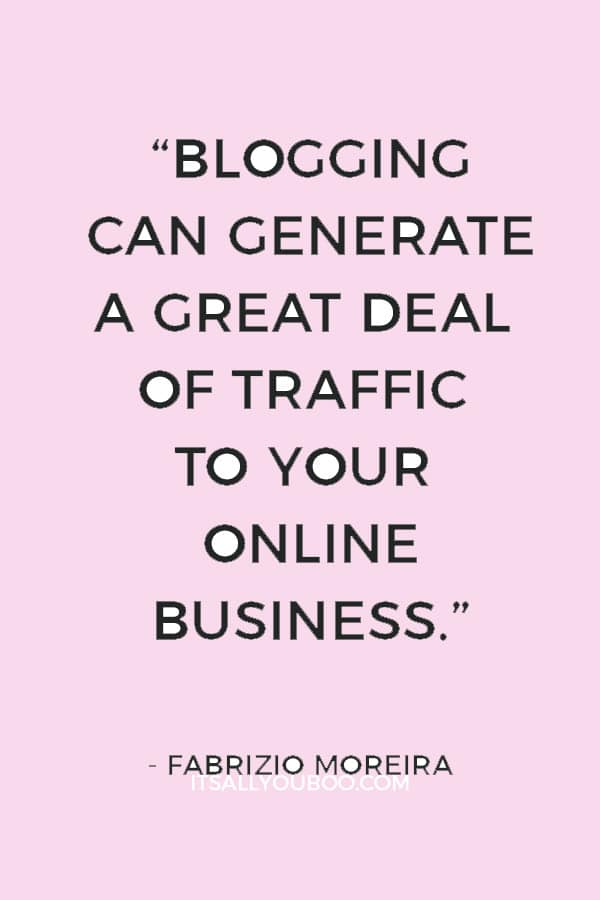 #5. Set Realistic and Trackable Goals
Lastly, it's essential that you set business goals that are both realistic and trackable.
Unrealistic goals typically involve implausible growth or outperforming established brands, and untrackable goals often look a lot like this: make a lot of money.
If you don't have sensible goals, then you won't know when you've actually achieved them, and you can't chart business growth.
👉🏽  RELATED POST: How to Achieve Your Business Goals
Furthermore, setting a lofty goal and failing to reach it can easily be discouraging and make you feel that you've failed. It takes time to build a successful home business.
Start with a goal as simple as making your first sale: if it takes a while, then so be it, and celebrate when you reach it. Only by building on small steps can you cover a lot of distance.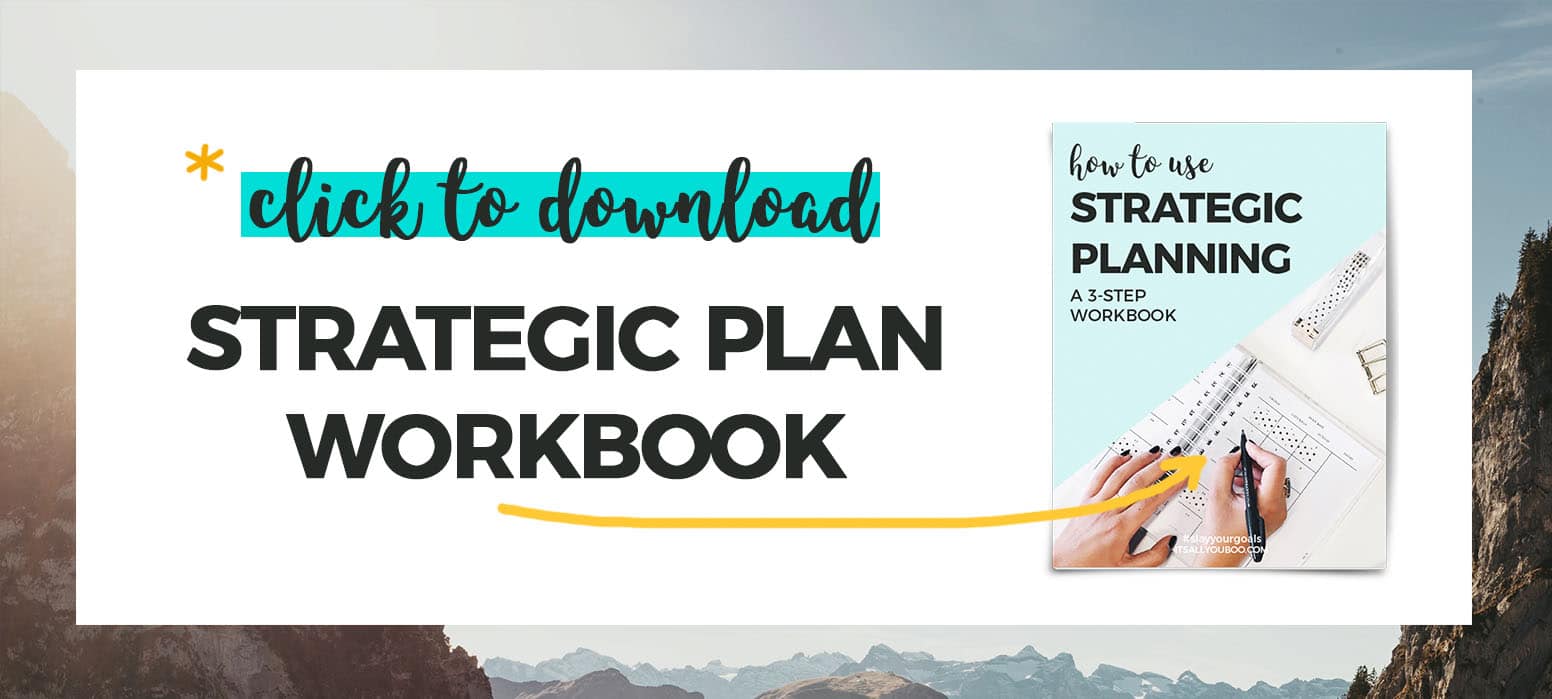 Top Questions about Starting an Online Store
We've looked at some key points that will help you start your own online store, but there are plenty more questions that you might want to be answered.
Here are some of the most common:
1. Which home business is the best to start?
There are so many decent stay-at-home business ideas that you don't need to limit yourself by practical viability. Very simply, the best home business to start is the one that you're passionate about and have the skill and/or will to make a success. Learn from what other people have done, but don't end up copying their plans. You need to forge your own path.
2. What are the most successful small businesses?
On the whole, it's the small businesses that operate within their means that have the most success. They know what they do well and they focus on those things. If you're intending to sell consumer electronics because you know that field well, then you'll have the best chance if you don't waver from that path while it's getting results. At the same time, you need to stay flexible and ready to adapt if your pool of prospective customers dries up.
👉🏽  RELATED POST: How to Go From Side Hustle to Full-Time

3. How do I start an online store with no money?
Much more easily than you might think, in truth, assuming you understand that "no money" doesn't literally mean no money whatsoever. You're always going to need a small amount of money to cover hosting and system fees — but the good news is that your costs can largely stop there.
A decent online store builder will let you create an online store for free, then let you pick a paid tier that suits your level of ambition. Couple that with an option like dropshipping and you can run an eCommerce store without much funding at all.
4. How much does it cost to start an online clothing store?
As noted earlier, it doesn't cost that much to start an online store, and you can sell items of clothing through dropshipping — so it doesn't cost more than any other kind of online store.
If you want to design clothing, though, your costs will go up massively: you'll need to pay for the materials, fund the production process, and deal with the inventory management. That said, you should be able to significantly increase your profit margins to compensate for the rise.
5. What is the best website to create an online store?
We touched upon Shopify earlier, and for good reason: it's the most well-rounded store solution available for small and medium eCommerce businesses in particular.
You can create a Shopify store for free, test it out, then select a paid tier when you're ready to make a commitment. It isn't the only option, though: you can use WordPress with WooCommerce, or Squarespace, or Wix. Read up on how they compare, and choose whichever one seems the best fit for you.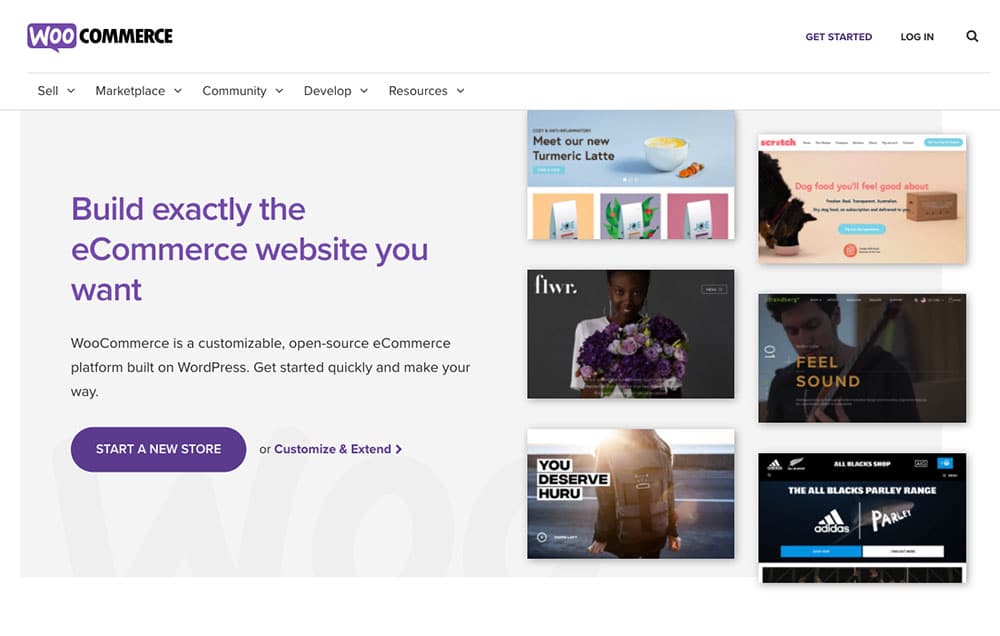 6. How much do online store owners make?
This depends entirely on what they sell and how they run their stores, and there's no simple way to come up with an average level of profitability or revenue. If you run a store in your spare time, then you'll find it hard to make it anything more than a secondary source of revenue.
👉🏽  RELATED POST: How to Follow Your Dreams with No Money
If you really focus on it, learn everything you can, and find the right products in the right niche, it's possible to make more than enough money for it to be your only income stream.
Get Your Strategic Planning Workbook
Ready to start planning your online store or eCommerce business? Get the Free Strategic Planning Workbook, and create a step-by-step plan to create a successful at-home business.
Running an eCommerce store from home is a great way to operate, protecting your income stream, and giving you a great project to work on.
If you're going to try it, use these tips to make it easier and boost your chance of yielding excellent results.

Are you ready to start an online store?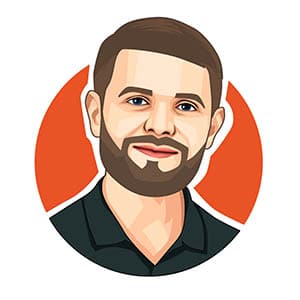 More About Guest Contributor
Rodney Laws is an eCommerce expert with over a decade of experience in building online businesses. Check out his reviews on EcommercePlatforms.io and you'll find practical tips that you can use to build the best online store for your business. Connect with him on Twitter @EcomPlatformsio.
Last Updated on July 11, 2021
✕
Start Strategic Planning!
+ get weekly tips to help you slay your goals.