How do you achieve business goals?
What are the best strategies to achieve goals in business?

If you have a business, that you want to succeed, it is important to set and achieve business goals.
So when you say it out loud, the phrase setting and achieving business goals sounds kind of obvious, right? It may seem that way on the surface, but it is really important to unpack the nuances involved in how to achieve business goals.
Many people create goals for themselves every single day, but many of these same people fail to meet these goals.
Why is that? You would think that after someone has done the work to plan their goal then they are good to go, right? Well, the problem here is that we can plan a goal all day, but if we do not take strategic, consistent steps while also re-evaluating our progress, then our end result may not come to fruition. More on these steps in a bit.
This article previously published on how to set business goals covers everything you need to know about setting goals. The article you are currently reading will continue off of this and detail the specific steps required to learn how to achieve business goals by taking your plans and making them a reality.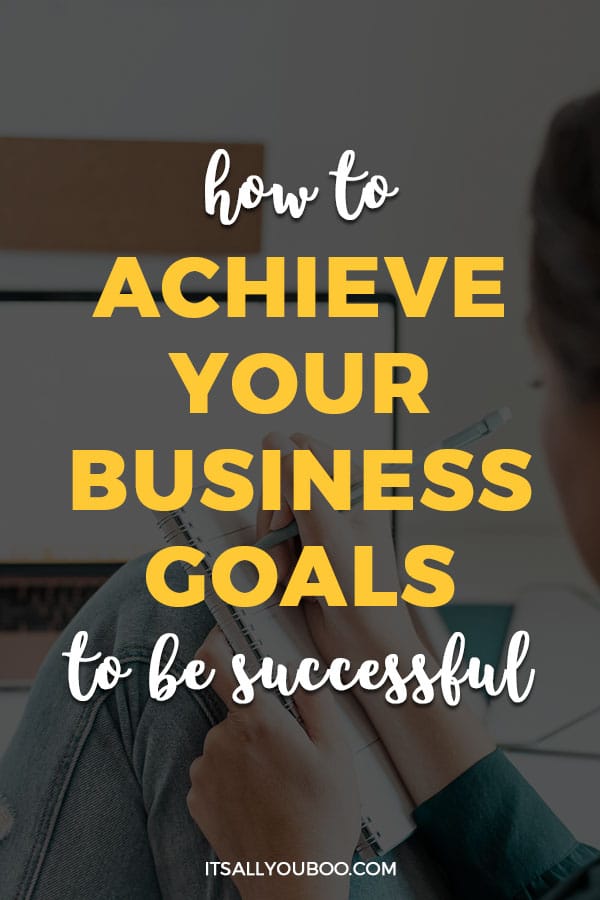 Setting Your Business Goals
How do you create business goals and objectives?
The first part of learning how to achieve business goals is ensuring that you are setting the correct goals to meet. This is important because a goal that is too big or a goal that doesn't make sense for your long-term vision will not help you in the long run.
Although SMART goals are covered in the first article linked above, this framework is so important that I want to include it again. SMART goals can be classified as the following: Specific, Measurable, Achievable, Relevant, and Time-bound.
👉🏽  RELATED POST: How to Create a Blog Business Plan
What are business goals examples?
When considering the framework that is outlined above, here are a couple of business goal setting examples if you are in need of inspiration.
Increase sales by 20% by the end of this month
Work with 200 new customers within the next 6 months
Speak at 5 virtual conferences by the end of this year
As you can see, these business goals are extremely specific and quantifiable. This is exactly what you need in order to set effective business goals.
👉🏽  RELATED POST: Intro to SMART Goal Setting
If you are new to entrepreneurship and are just starting your business, here are some first-year business goals strategies to achieve:
Contact 20 new businesses each week
Get one new client in the next month
Virtually meet with 5 business owners within my niche this month
These goals are a bit more introductory and would help someone to gain traction if they are just starting out in business.
Achieving Your Business Goal
How do you achieve professional goals?
Now that we have briefly reviewed how to set business goals, this section will thoroughly explore how to achieve them. While setting goals can certainly take time, the time spent achieving them is usually a lot more difficult and is make or break.
This section is critically important – if you read any part of this article, let it be this section. The reason why I am emphasizing this is that I know from first-hand experience how critical the execution phase is when it comes to learning how to achieve business goals.
Not only does this involve a plan, but it requires the ability to stick to the plan. More specifically, being consistent and motivated even when you do not feel like sticking to the plan. This also requires the ability to re-evaluate your progress on a consistent basis to understand if you need to modify the activities needed to meet a goal.
To achieve your business goal, you must do the following.
👉🏽  RELATED POST: How to Focus and Follow Through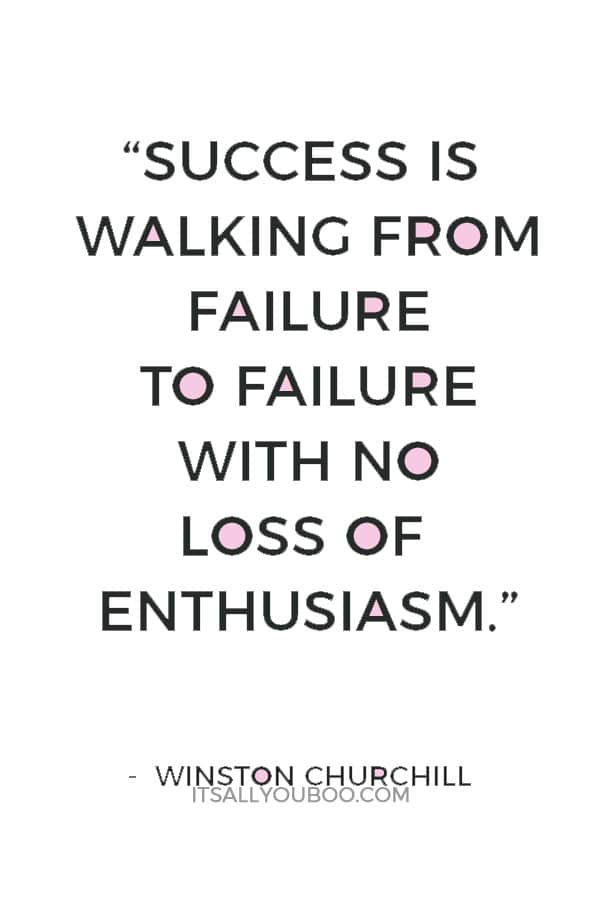 #1.
Make it Specific/Measurable
The first aspect of learning how to achieve business goals revolves around the ability to be both specific and measurable in your actions. You already know what the goal is, so it is time to be very specific in the actions that you must take in order to accomplish a goal.
For example, if your goal is to increase company revenue by 20% over the next three months, a bad example of an action you would take would be to 'do more outreach.' While the intentions behind this action are to make progress, it is difficult to know how to actually begin that task. This is what I mean by being specific.
An example of a specific task that you could do instead would be to contact 20 new businesses each day for four weeks. If you were presented with this task, do you think you would be able to immediately get to work? When comparing this to the previous task of 'doing more outreach,' it is a lot more specific.
You could also get even more specific with your goal, such as 'research 20 new businesses on Linkedin each day and reach out every day for four weeks.' The more specific you can be, the better. The reason for this is because you can easily add this item to your calendar and immediately get to work when the time comes.
When it comes to ANY task that you need to complete to meet a goal, be sure to ensure that these are all as specific as possible to increase your efficiency.
👉🏽  RELATED POST: Quotes about Achieving Goals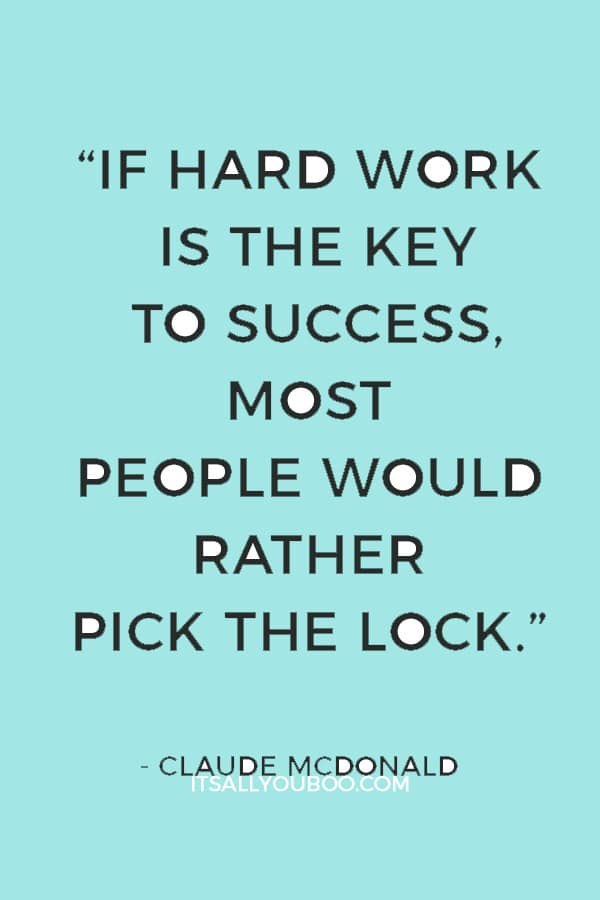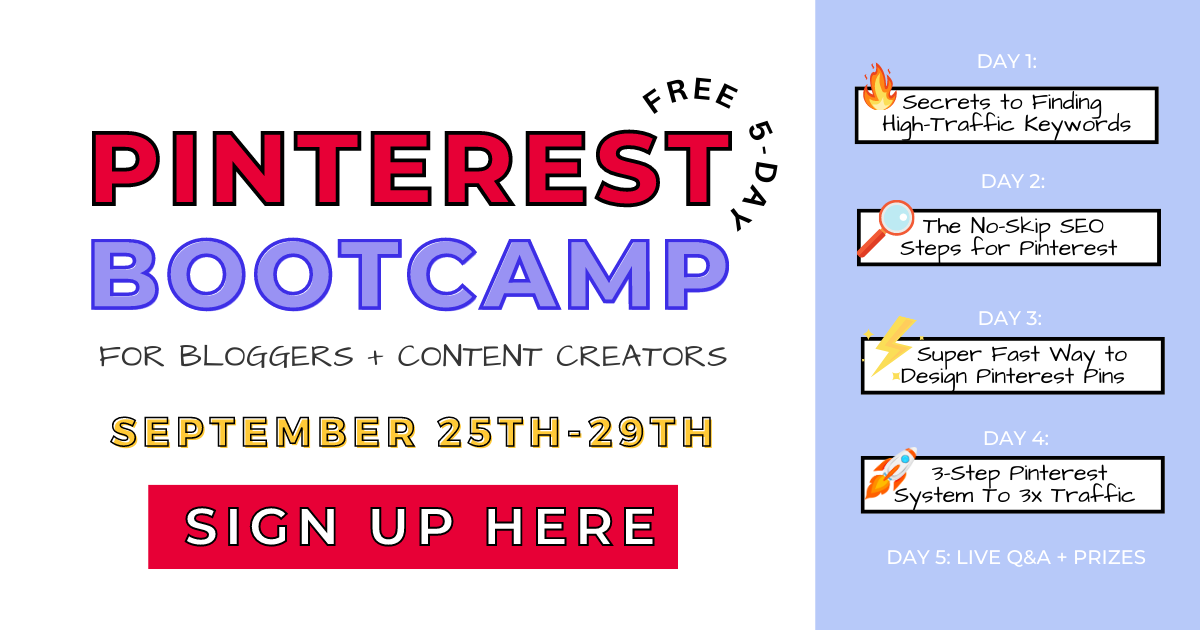 #2.
Be Consistent
The next most important aspect when learning how to achieve business goals is to be as consistent as you possibly can. When it comes to meeting any goal, consistency is key.
Just think about it – if you were trying to learn a new skill and one week you practiced a lot and the next week you rarely practiced at all, how likely would you be to really master the skill? The same goes for any professional goal that you would like to achieve.
Plan Your Week and Time
One way to maintain consistency is to plan your week out in advance. On Saturday or Sunday, make a list of everything that you need to get done that week and take note of anything that will be required to meet your goal. Now, divide up all of these tasks and assign them each to a day of the week. This will ensure that you have everything planned out ahead of time and there are no surprises.
👉🏽  RELATED POST: How to Plan Your Year in Advance
Next, to ensure that you can really meet all of these goals, it is a best practice to implement time blocking. Time blocking is when you actually block out time on your calendar to complete each task. I know this seems tedious, but trust me, you will become so much more productive once you have done this!
The reason for this is because you will significantly reduce those situations when you greatly overestimate how much time you have in the day to complete a task. When you block out time, you can physically see how much time you have in the day, which makes it a lot more difficult to overload yourself with too much work. This step is extremely helpful when learning how to achieve business goals.
Take Notes of Ideas and To-Dos
The next aspect of being able to achieve your business goal focuses on lists. Throughout the day, keep a running list of the ideas that pop into your head as well as a copy of your to-do list (the same stuff that you put on your calendar). This is helpful because you are able to take note of what you want to do in the future as well as cross off the tasks that you have already completed.
Ahh, there is nothing like crossing something off your to-do list, am I right?
For more information on how to manage your time, be sure to check out these 7 Time Management Strategies for Entrepreneurs.
#3.
Re-evaluate Your Goals
Welcome to the final step in this process: re-evaluation. This step is extremely important when learning how to achieve business goals. Oftentimes people find themselves being super consistent in their work toward meeting a goal but fail to check in with themselves to ensure that they are actually on track.
For example, you might have a goal to get more clients for your business and might be doing some manual outreach. After a couple of weeks' worth of outreach, you aren't getting any responses or clients. This type of situation would greatly benefit from a check-in so that you can re-evaluate your strategy.
👉🏽  RELATED POST: Overcome Your #1 Struggle as an Entrepreneur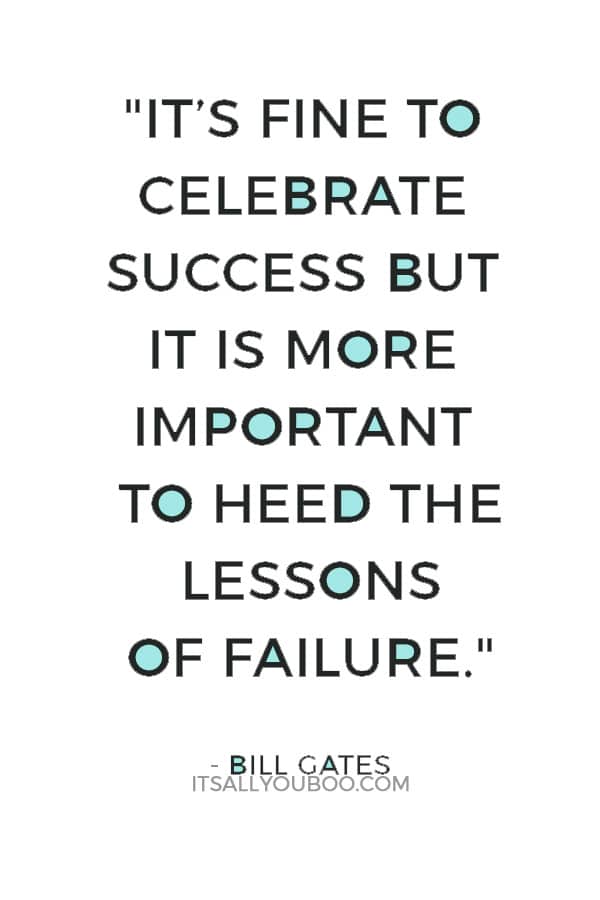 Maybe you are not contacting the right people within these businesses or maybe you need to re-work your email templates and subject lines. Taking the time to reflect on the work you have done can greatly improve your odds of success.
Make a Habit of Re-Evaluating
To incorporate a re-evaluation step into your schedule, I recommend evaluating your work every week or every two weeks at the end of the week. This way you can take a look at the work that you did for that week and determine whether you are making progress or not. This process also helps to set a consistent cadence so that you stay on track.
Outside of consistently checking back in with your progress, it is also important to use past goals as a reference for future planning. Check out this article where Asana explains the importance of using past goals and results as well as other steps for achieving a business goal.
👉🏽  RELATED POST: Goal Setting for Beauty Businesses
It's Important to Work Backward
If you have been working towards a goal and still believe you are stuck and are not making progress, I would encourage you to take a step back and look at the bigger picture. This can be a big roadblock for people when learning how to achieve business goals. Try challenging yourself: is what you are working on REALLY contributing to your goal of increasing the bottom line of your business?
Another helpful exercise to try would be to look at other people who are already accomplishing what you want. Whether they are influencers, business owners, or friends, check out what content they are creating, study their process, or even reach out and ask to see if you are on the right track.
Working backward can be a great way to determine if what you are doing makes sense for your goals. I have also reached out to a lot of people that are accomplishing the goals that I have set for myself and 9 times out of 10, people are more than happy to talk. Stepping outside of your comfort zone to get advice can be a great way to readjust your strategy.
👉🏽  RELATED POST: Overcome Limiting Beliefs as an Entrepreneur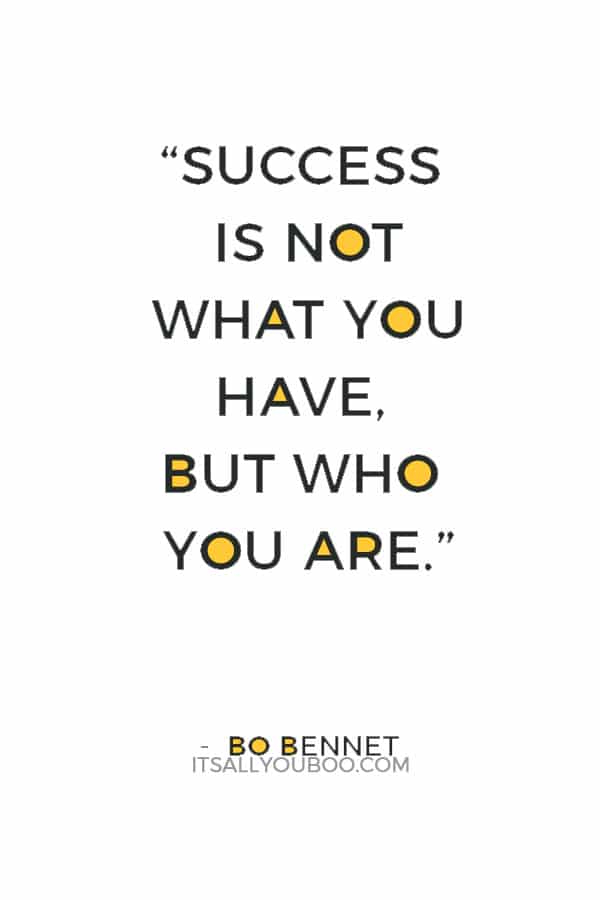 You Can Acheive Your Business Goals
To summarize, achieving a business goal that you have set for yourself can be a daunting task. It is so important to be as consistent as possible with specific, measurable steps. When learning how to achieve business goals, another important piece is to re-evaluate your progress on a frequent basis.
Finally, if you are ever in doubt, contact those that are where you want to be. It might seem scary at first, but most people are more than willing to talk and help out.
The Printable Slay Your Goals Guide
Tired of setting business goals you never actually achieve? Get your FREE Printable Slay Your Goals Guide, with ten steps to making your goals a reality.
I hope that you enjoyed this article on how to accomplish a professional goal. To learn more about the framework that I've outlined above, be sure to check out this short blog post that I created on how to crush your next goal.
If you would like additional help when it comes to setting effective goals, sign up to receive the goal-setting worksheet here.
Have you set goals for your business, but struggling to reach them? Click here for the honest truth about how to achieve business goals to be successful. #AchieveYourGoals #Business #Entrepreneur

How will you achieve your business goals?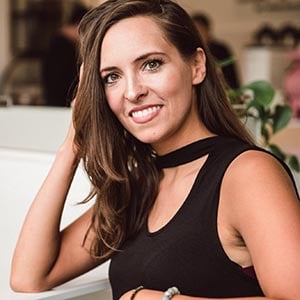 More About Guest Contributor
Morgan is a video production business owner and content creator within the digital marketing niche! When she is not producing videos for clients, she focuses on her blog, morgankg.com, and social media outlets to teach the most effective methods in digital marketing.
Last Updated on December 11, 2021
✕
Get the Slay Your Goals Guide!
+ get weekly tips to help you slay your goals.