Are you looking for the best online jobs for college students?
Want to know what jobs pay the most for students online?

Being a college student is not easy.
On the one hand, there is a freedom that one only has when at college, and on the other hand, there is a lack of funds to enjoy it all. With tuition and textbooks as well as housing and food taking up all your budget, you need a way to make more money in college.
Especially, when student loans and on-campus jobs are limited. Not to mention, there's only so much money to be made in the summer to pay for the entire year.
To add a bit more mayhem to the mix, there is also the academic side of it all!
This conundrum then often leaves students being strapped for cash or entirely broke. The good news is that there are many online jobs you can do as a student to fill that financial void, but it begs the question, what are the best online jobs for students to earn money?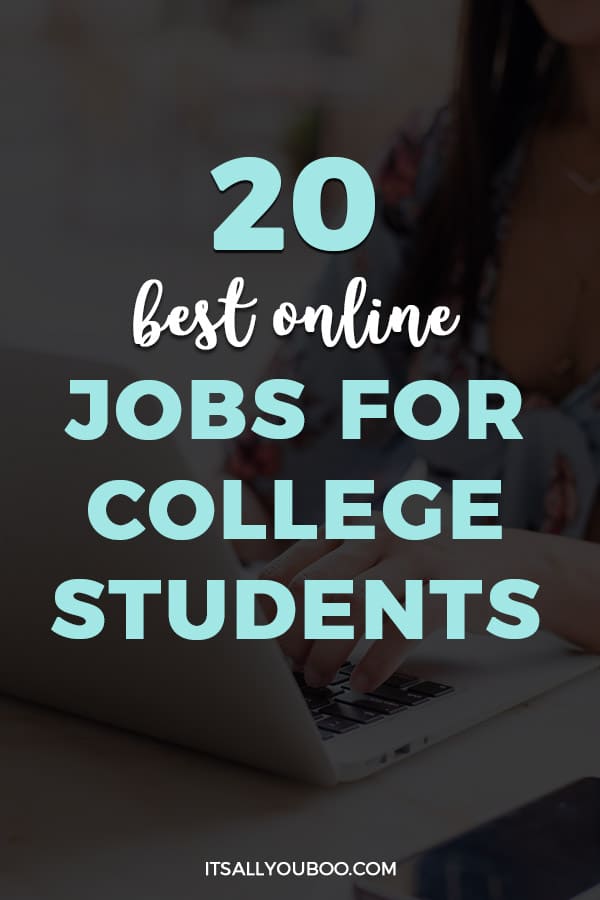 20 Online Jobs For College Students To Earn More Money
College students need money for regular expenses and living their college life. Even with the busy schedule, they can still work from home and do online jobs. And, there are too many online jobs for students.
In this post, I'm going to list down some best jobs for students to earn money at home.
Which is the best online job for a student?
#1. Online tutoring
Seeing that you are already in study mode, becoming an online tutor is right up your alley. The great thing about online tutoring is that you only have to be one chapter ahead of your students.
Not everything comes naturally to everybody and you could be that one person that shines a light on someone else's struggles. That is what makes online tutoring one of the best online jobs for college students.
👉🏽  RELATED POST: Smart Financial Goals for College Students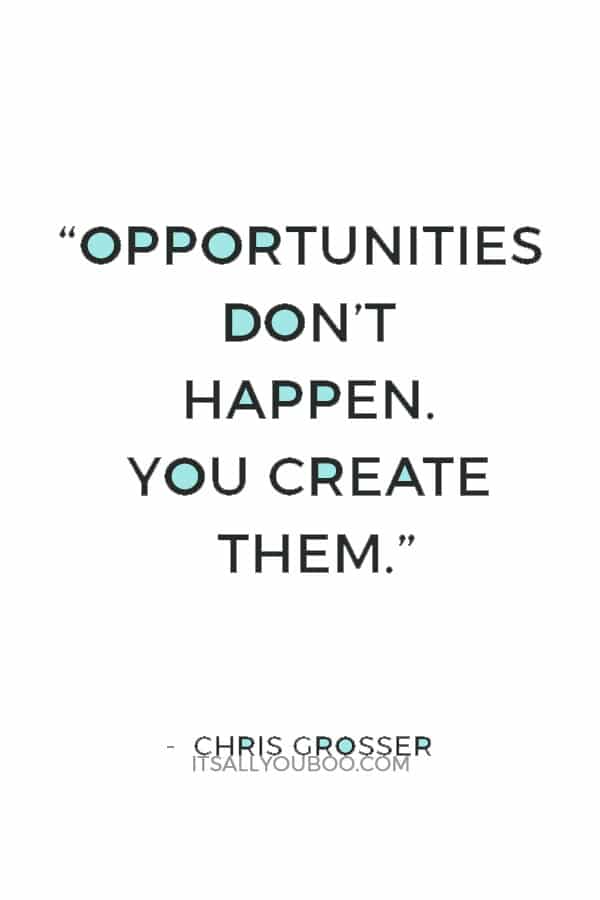 #2. Search engine evaluator
If easy money is what you are looking for, then becoming a search engine evaluator is right up your alley. There is not much to it. Companies like Google and Bing need customer input to make a search experience even better. Completing surveys for these companies can bring in as much as $13-20 per hour.
All you need to do is to give your honest opinion by filling out feedback forms and make some money in the process. When you are looking for one of the best online jobs for college students, it does not get any better than this.
👉🏽  RELATED POST: Is It Time To Hire Your First Employee?
#3. Social media manager
Everybody is on social media nowadays and whether you are a content creator or a consumer, many hours go into social media. It is a new professional field to explore and there is a lot of money to be made. You just need to know social media strategy.
Some people just do it better than others. If you are a social media mogul, becoming a social media manager would be like doing your dream job. The pay is also amazing, depending on who you end up working for. Speak to companies directly and prove your worth by building a social media community for them.
#4. Freelance writer
Journalist majors or anyone with a natural ability to write can become freelance writers. Where a social media manager builds a community, the freelancer is the one that builds the content.
The demand for freelance writers is growing and many companies that provide lab report writing services for students will pay good money for a couple of words that are well strung together. To get your skills up and build a name for yourself, visiting a bidding site is great, but the real money is made when you market yourself to companies on your own.
👉🏽  RELATED POST: How to Make Money as  A Freelancer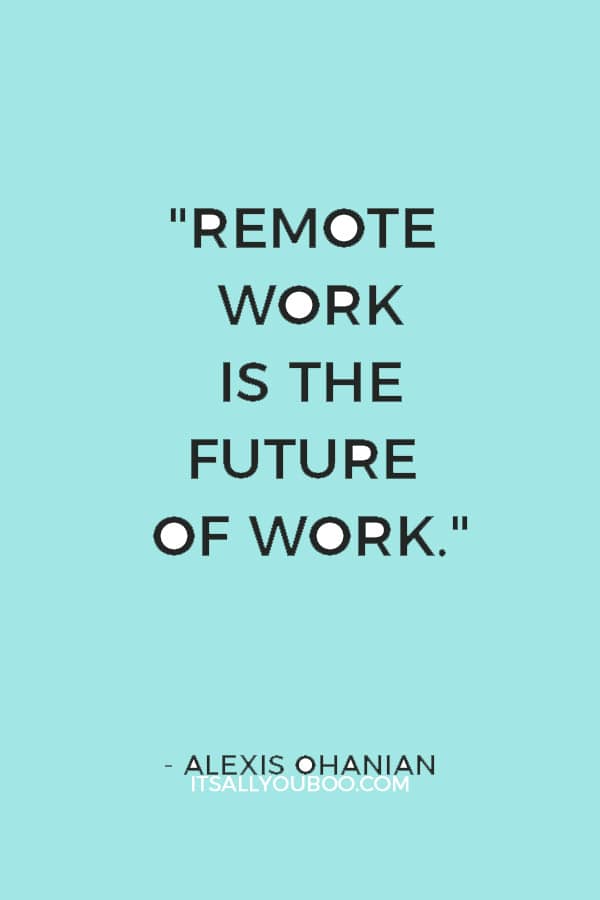 #5. Transcriptionist
Some people are built for listening and detail. With a good pair of earphones, a decent typing speed, and a bit of practice, becoming a transcriptionist might just be the way to go.
Although it doesn't take a lot of technical skill, you do need to listen carefully and transcribe accurately. This is a job of pace and accuracy, so the faster you type, the more money you make. Many companies hire transcriptionists and if you prove your mettle, they might contact you regularly.
Plus, with the help of AI, transcribing videos or audio is easier than ever!
How can college students make money online?
#6. Invent an app
Inventing a cool app could bring in some serious cash. Calling all nerds. There once was a man named Bill Gates, he had an idea to build an empire. He quit varsity to pursue his dreams and is now one of the richest men on earth.
If you have a great app idea and know how to code, then there is nothing that stands in your way of developing the app, and who knows, maybe it could be the next big thing.
#7. Do some online selling and trading
Online shopping and trading can be a very lucrative way to make money online. It helps if you have a skill and create stuff and then sell it, but there is also the trading route.
Buying and selling for a profit can rake in some serious cash when you hit the right market. But if a quick buck is all you want for a night out, there is bound to be something worth more to someone else than to you.
👉🏽  RELATED POST: How to Start an Online Store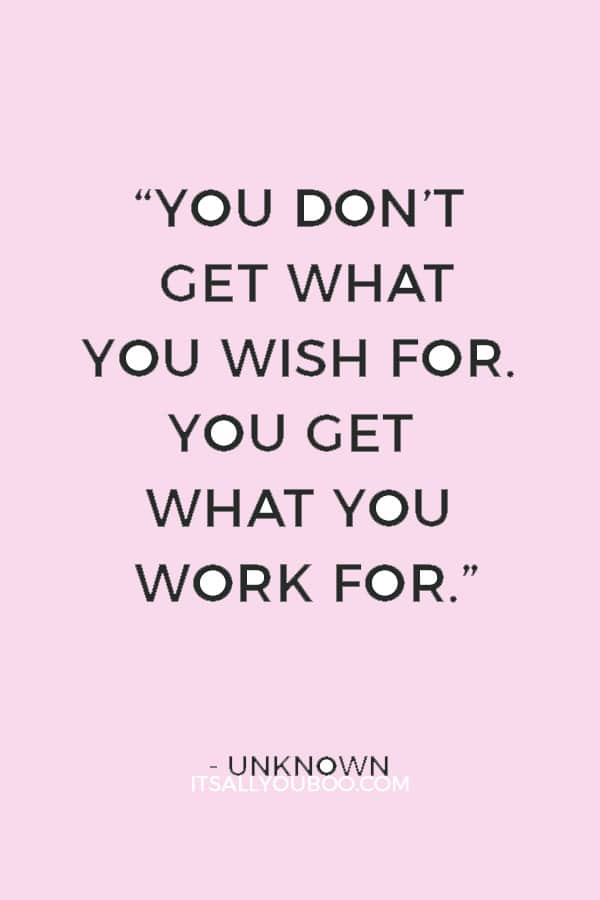 #8. Vlog on Youtube
Social media is an untapped money machine and companies like Youtube have made it possible for anyone with a particular skill to share their craft with the world. Vlogging has become one of the most popular online money-making methods and all you need is a decent camera and microphone to get started.
Vlogging is one of the best online jobs for students because social media is what they grew up with. It might take some time to build a following, but if you are good at something, people will listen and watch.
👉🏽  RELATED POST: How to Start a WordPress Blog
#9. Design websites
Another technical skill that can be combined with some creativity in web design. No one says a professional degree is going to land you a job.
The proof is in the pudding and if people like your designs and websites, they do not care about the degree. Even if you do not know how to code, there are plenty of free online tutorials that will be able to assist you on your quest.
#10. Become a virtual assistant
On the list of online jobs for college students at home, this one is certainly the best. Companies are beginning to see that staff on hand is more expensive than hiring freelance workers.
When it comes to administrative duties, more and more companies are turning towards virtual assistants to get the job done. All that is required is a dedicated couple of hours a week to plan someone else's life.
👉🏽  RELATED POST: Ways To Take Your Side Hustle To The Next Level
How can a college student work from home?
#11. Survey sites
Survey sites will not make you rich quick, but they do provide you with a steady flow of money when you get started. The great thing about doing online surveys is that you can do them anywhere and anytime.
Whenever there are a couple of minutes in a day to spare, do a quick survey and build your online wallet. As far as easy money is concerned, this is one of the best online jobs for college students. Check out this list of the best survey sites.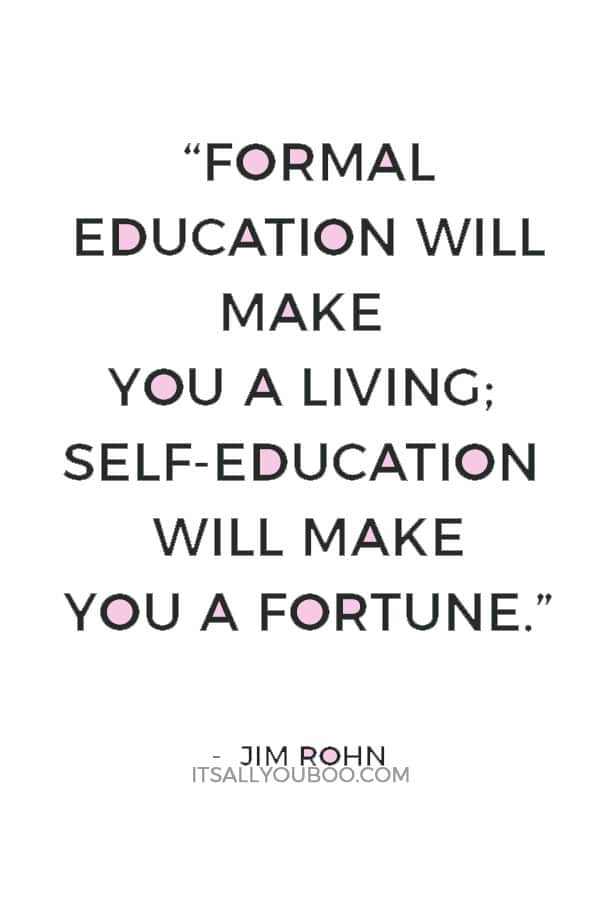 #12. Testing websites
Testing websites is a great way to earn some quick cash. Companies are always looking for ways to improve on their websites. The best way for them to do this is to ask real people what they thought about the site.
Some companies will pay up to $10 for an honest opinion. For them, the input they get from testers is worth way more than the money they pay for testing. Check out TesterWork.
#13. Proofreading
For all the detectives in the house, proofreading can be a very profitable solution to work from home. People pay good money to make their documents look professional.
Spell checkers can only bring a person that far, but a human eye is always the best for really getting the message across. If you love correcting other people's grammar, then there is no time to lose. Don't forget to use Grammarly too!
👉🏽  RELATED POST: Best Side Hustles For College Students
#14. Graphic design
For the creative types out there, graphic design is a perfect money maker when working from home. There are so many companies who want new logos for their businesses and cannot afford a professional graphic designer.
That is where you come in. Although your designs will sell for much cheaper than when the qualification is in the bank, at least you will get paid and gain some experience in the process. Graphic design is one of the best online jobs for college students.
#15. Voiceover work
This is more about talent and not a formal degree so it's one of the best online jobs for college students with no experience. If you have a voice for radio and a bit of recording equipment, then one of the best online jobs for college students looking to work from home is doing voiceover work. The pay is steady and can fetch you up to $25 per instructional video that you create.
Computer voices are very recognizable, and many companies prefer using a human voice to do their narration for them. It sounds more professional and gives the company a human feel.
What jobs pay the most for college students?
#16. Fitness Instructor
Here is one more for the fitness people out there. Traditionally, fitness instructors worked in a gym, but there has been a going demand for online fitness instructors. This is one of the best online jobs for college students because of the flexibility and benefits of the trainer.
He or she gets a workout and makes money at the same time. Doing it from home means that you do not have to spend time in traffic either. Jumping from the books to a training session is as easy as getting up from the desk.
#17. Data Entry Specialist
If you Google online jobs for students, a data entry specialist is bound to make the list. The pay is decent, as you can earn anything between $14-17 per hour.
The best part of the job is that it can be done from home or any other location where you have an internet connection. It is not a very technical job either, so most people will find the job easy enough as well.
👉🏽  RELATED POST: How to Be a Digital Nomad with No Skills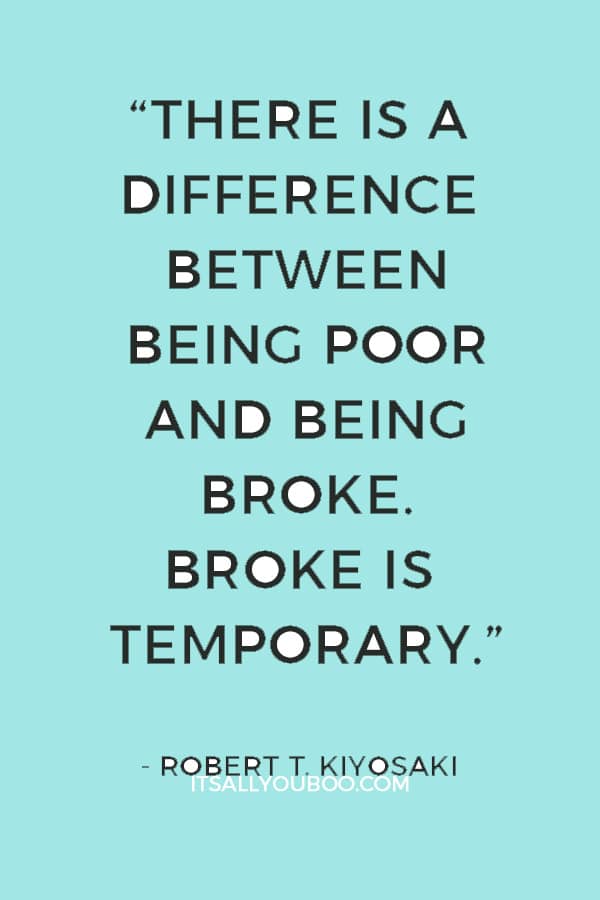 #18. Sportsbook Writer
Many people do not know this, but sportsbook writing can rake in some serious cash and the best part is that it is tax-free. Although this is not one of the best online jobs for college students, it is still one that pays well.
For those of you who have a knack for betting and people relations, this is the ultimate job. Some people are smooth talkers and can easily swoon customers. Feed them a couple of good bets and watch as their wallets open up.
#19. Yoga Instructor
Here is a job for the fitness fanatic. When your studies require a lot from you and have a demanding schedule, there is not much time for anything else, let alone working. Becoming a yoga instructor is the perfect job for students who are on tight time budgets and still want to get to everything they enjoy.
Not only will you be raking in between $15-20, but you will also be getting a workout in the process. That is not a bad deal if you consider that you are being paid to stay fit and helping some else also stay fit.
👉🏽  RELATED POST: How to Start an Online Business
#20. Drink and Food Advisor
Now that bars and pubs are mostly closed, the work style has changed. As a student, you probably spend more time on the other side of the counter where you fork out money. The great thing about your experience on the spending side is that you already know what to serve the people when they ask for some random drink.
Suggest drinks online, recipes and food and make $12 – 16. That does not include all the tips that you can make. When people get a bit tipsy, that is when the money starts to flow. Crack a joke or two and listen to their stories and the generosity of the clients increase as well.
College Students Can Earn Money Online
Don't let the current crisis impact your plans due to lack of budget. There are plenty of online jobs for college students with no experience and the moment you google online jobs for students, you will have the one for you.
Side Hustle Financial Spreadsheet
Starting an online job in college and need help tracking your income and expenses? Get the Side Hustler Financial Tracker. Don't forget, you have to claim your online income on your taxes, so better get organized.
With so many options, you just have to make your pick and start making some cool money.
You don't have to wonder what to do when you hate your job on campus, you can work online doing what you enjoy!
Want an online job in college? Looking to earn money from home as a student? Click here for the 20 best online jobs for college students to make money. #OnlineJob #CollegeLife #MakeMoney #SideHustle

What do you think the best online job for college students is?

More About Guest Contributor
Sandra Larson is a professional blogger from ElizabethAnAuthors.org a career coach for college students, a job that she loves and has rich experience in. She helps them with their essay and research writing, guides them on career decisions, and trains them to perform better in the classroom.
Last Updated on May 20, 2022
✕
Get the Financial Tracker
+ weekly tips to help you slay your goals.