Are you a first time renter looking for an apartment? Do you need a checklist of things when renting your first apartment?
Renting an apartment for the first time can be an important rite of passage, but it can also be stressful. Being able to rent your own apartment is a significant life transition where you gain much freedom and independence, but it also comes with many responsibilities.
With such an important life step, you may wonder, "How much should your first apartment be?" Or you may ask yourself, "Do you need credit to rent your first apartment?" or "How do I start renting my first apartment?"
There are many issues to tackle and essential details to pay attention to before making that first monthly rent payment. We'll cover these factors and more, including renter's insurance, credit history, documentation needed, how much to save, budgeting, expected price range, rental agreements, and other important things to know when renting your first apartment.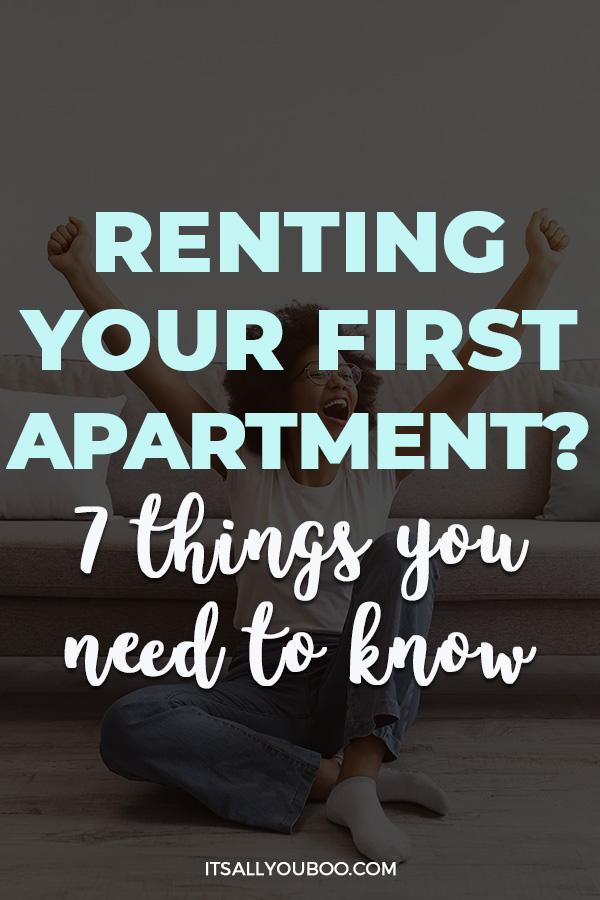 Top Questions about Renting Your First Apartment – Answered!

#1.
What bills do you pay when renting an apartment?
So how do beginners get an apartment? It is one of the most common goals for students in college to try to save enough money during college for a good first apartment after those dorm room days end. But when the time comes, it can still feel daunting for many college students.
The first step is to make a budget based on figuring out what bills you pay when renting an apartment. This can also be one of the most critical steps to renting your first apartment, so be sure to consider all bills.
You can expect to pay water, sewer, trash, electricity, gas, internet, cable, and renters insurance. For those looking to budget well, finding the cheapest renters insurance can be helpful.
#2.
How much should you save before renting your first apartment?
Mastering financial planning for circumstances like these can prove to be invaluable. Knowing how much you should have saved before renting your first apartment is another excellent budgeting tip.
First, in addition to the first month's rent, most landlords will charge the last month's rent up-front and a security deposit. So you should have at least enough saved to cover this.
But there's more to factor in than just saving. Many financial experts advise spending no more than 30 percent of your monthly income on housing. In other words, your income should be around three times your rent.
👉🏽  RELATED POST: Save for a House While Renting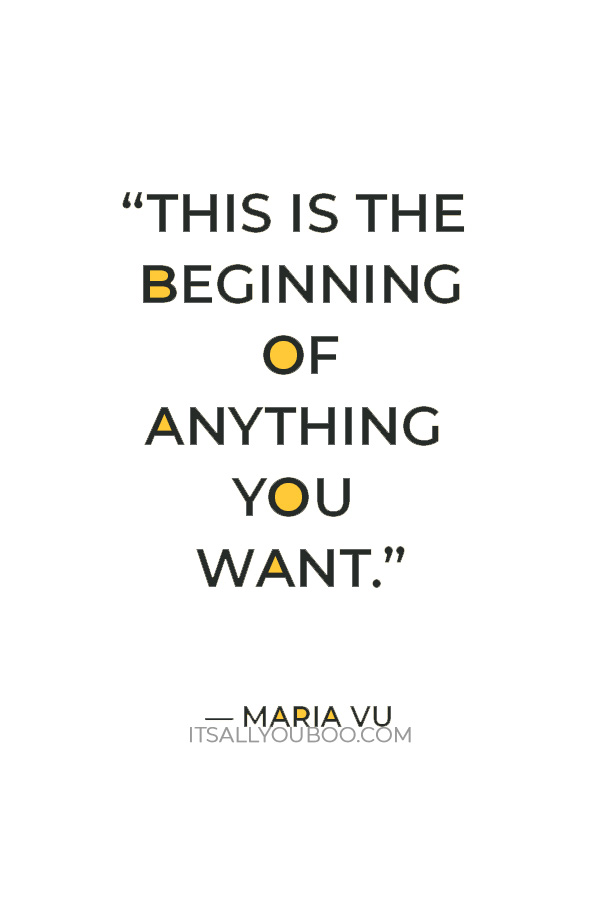 So if you're looking for an apartment that costs $1,000 a month, you should earn at least $3,000 a month. And many landlords look for this before they approve you as a tenant.
In terms of budgeting, a great rule is the 50-20-30 budget rule.
This rule says that 50% of your net income should go toward necessities like rent and other bills such as utilities and various types of insurance.
Then 20% should go toward savings and planning for the future.
The last 30% should be for hobbies, entertainment, and shopping.
#3.
Do you need credit to rent your first apartment?
A typical question first-time renters ask is, "Do you need credit to rent your first apartment?" A rule of thumb is that the higher the rent, the higher the credit score requirements.
If you have been paying your credit cards or car payments on time, this will result in a higher credit score. And the prospective landlord can see that you have managed your money reliably.
While good credit will open many doors for you, there are options even if your credit isn't perfect, have credit card debt, student loans, or even if you have no credit.
There are multiple options available to show your creditworthiness. You can secure a co-signer. A co-signer will vouch that you will pay your rent and will assume financial and legal responsibility for paying rent if you don't.
You can explain blemishes on your credit report. Have recent pay stubs and pay rent upfront. This indicates you are willing to go the extra mile, despite possible recent financial hardship.
👉🏽  RELATED POST: 5 Home Shopping Tips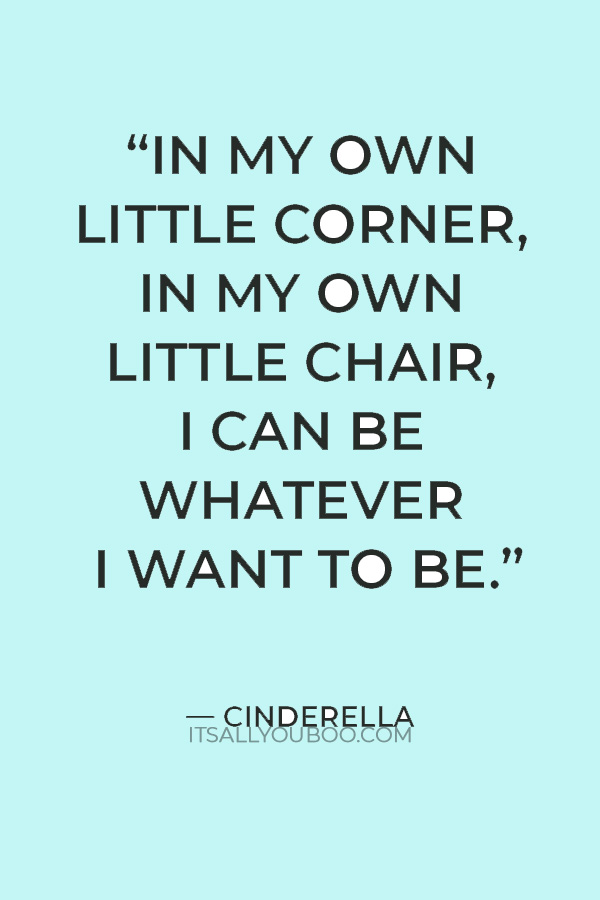 How to Rent Your First Apartment Without Credit
There are still options if you are a first-time apartment renter with no credit. If possible, one excellent way to show your reliability is to show your longevity of employment history. Even without credit to prove you are stable financially, you can show this by proving you have not hopped from job to job.
Also, remember that if you are a first-time renter with no credit history, you can still be approved, but you may just have to pay a higher security deposit. If you can prepare for this higher security deposit, you may be in luck.
Some apartments accept first-time renters with little credit history. You may want to call to inquire about apartments that accept first-time renters. If you are wondering how to rent your first apartment without credit, these tips can make it feasible.
#4.
What documents do I need to rent an apartment?
You may ask yourself, "What documents do I need to rent an apartment?" Here are some standard documents that are almost always required for your application:
Contact information, including email and current address
Copies of bank statements ( credit check ) (three most recent)
Copies of pay stubs (two most recent)
Copies of tax returns (two most recent)
Copies of W-2 forms (two most recent)
Co-signer application (if applicable)
Personal references and professional references
Photo ID (driver's license or passport)
Social Security number
Verification of current employment and salary
Rental Application
Rental Agreement
👉🏽  RELATED POST: Insurance 101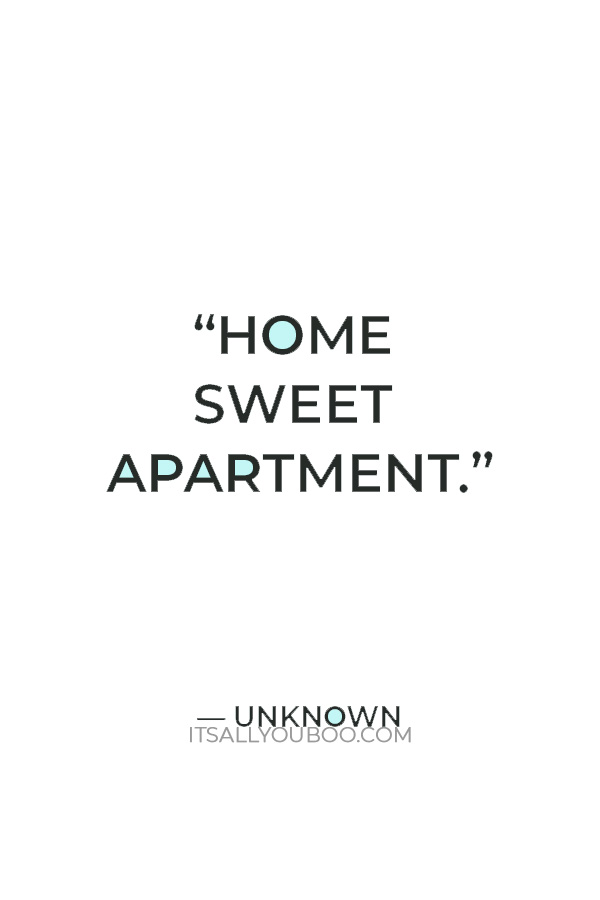 First-Time Renters Assistance
If you are in a financial bind, you may be looking for first-time renters' assistance.
There are multiple options, including government programs, grants, charities, and churches. Try reaching out to these organizations, especially local branches, to find help.
#5.
How do you decide on a location?
There are many factors to consider when deciding on a location for your new place. You'll want to take into account how close you are to work. You will also want to consider if you want to drive, use public transit, or walk more, as this will affect how close you need to be to work.
Do you want to be close to friends or family?
Do you want to live in the middle of a busy, exciting, lively area, or do you enjoy peace, quiet, and space for yourself?
What about living near arts, culture, and attractions like museums and restaurants?
You may have your heart set on a dream neighborhood, but is that realistic expense-wise? Or is there an inexpensive rental in a neighborhood that is still close by?
Narrow these options down, and you'll have a much clearer picture of the best location for you.

👉🏽  RELATED POST: Money Management Tips for Beginners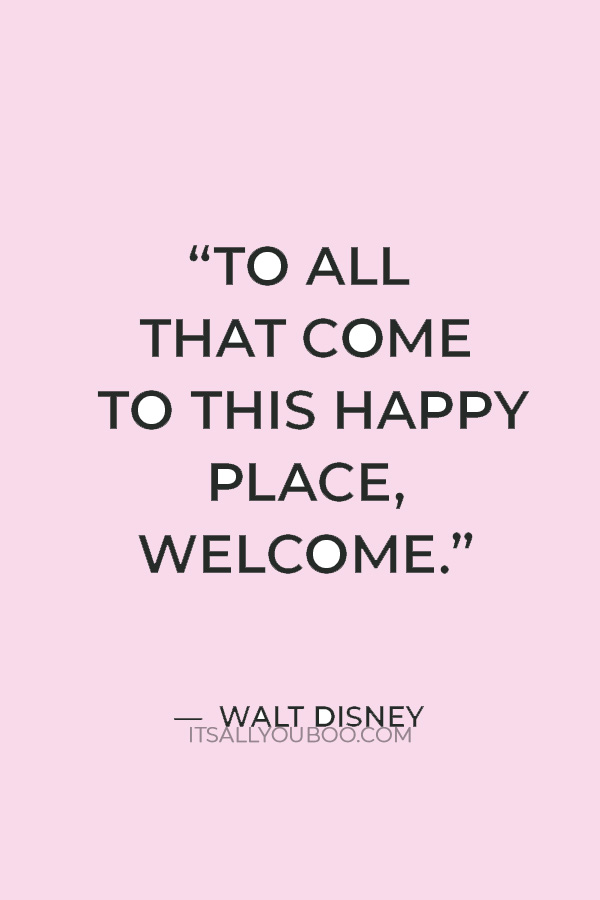 #6.
How do you decide on a roommate?
Maybe you found the perfect neighborhood, but the lease is a little high for you alone. One way you can alleviate this financial burden is to find a good roommate.
A great way to find a roommate is to network with friends in the area through social media. But if you can't link up that way, there is always Craigslist. But you'll want to be clear on the rules, especially when it comes to Craigslist.
Some parameters you may want to consider are whether your roommate can have a pet and whether you need a pet-friendly apartment.
Can you have guests that stay for extended times, and for how long?
Do you prefer someone very clean, or if you need a little wiggle room yourself, do you need someone who won't mind this?
Are you both OK with parties? How big are these parties, and how late will they run?
How will you coordinate payments like utilities and furniture? Whose name will the utilities be in?
How much furniture will belong to you versus your roommate?
And, of course, you will need to find out your roommate's personal needs as well. Another advantage of a roommate, if compatible, is having someone around to provide support and comfort. Living alone can be isolating.
#7.
What do you do when moving into a new apartment?
There are a lot of steps to renting your first apartment. But what to do when you first rent an apartment is a big question that can be exciting now that you've gotten many logistics and finance questions out of the way.
You will want to look into furnishing and decorating your apartment. Here are some items to get you started in the process.
Bathroom – Bath towels, towel bars, toiletries, toilet paper, toilet brush, toilet plunger, bath mat, air freshener, shower curtain (try going for a decorative flair), cleaning supplies, trash can, medicine cabinet, laundry basket, laundry detergent, and softener.
👉🏽  RELATED POST: College Student Dorm Essentials List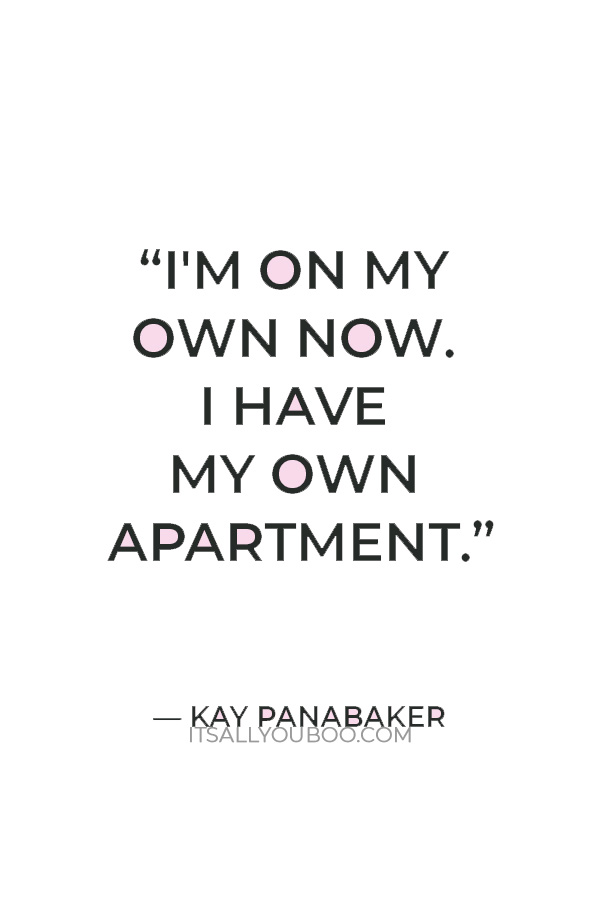 Bedroom – The bed includes a bed frame and mattress, pillows, sheets, blankets and comforters, nightstands, a dresser or clothing organizer, mirrors, and hangers.
Kitchen and dining room – Main table, chairs, various silverware and dishes including pots and pans, glasses, plates, and utensils, dish soap, sponges, dish towels, paper towels and holders, Tupperware, blender, tinfoil, plastic wrap, trash bags, and trash can.
Laundry room and closets – Vacuum cleaner, ironing board, iron, wood cleaner, glass cleaner, floor cleaner, stainless steel cleaner, mop, broom, dustpan, first-aid kit, extension cords, and microfiber cloths.
Living room – Sofas, pillows, chairs, various tables including for entertainment or coffee tables, rugs, lamps, decorative curtains, and wall décor.
Some great places to buy furniture with a reasonable price range include Target and IKEA. Wayfair and Overstock are great for online shopping as well.
Renting Your First Apartment Checklist
There are many things to know when renting your first apartment. So here is a "renting your first apartment" checklist to help during the process:
How is your credit, or do you have any at all? Do you need a co-signer or extra rent upfront?
Have you taken inventory of how much you have saved, which will affect how much you can pay upfront?
Did you make a budget that allows for the 50-20-30 rule? Does this consider all bills that could arise, including seemingly minor ones?
Have you decided on a good location for your apartment?
👉🏽  RELATED POST: Financial Goals for Homeowners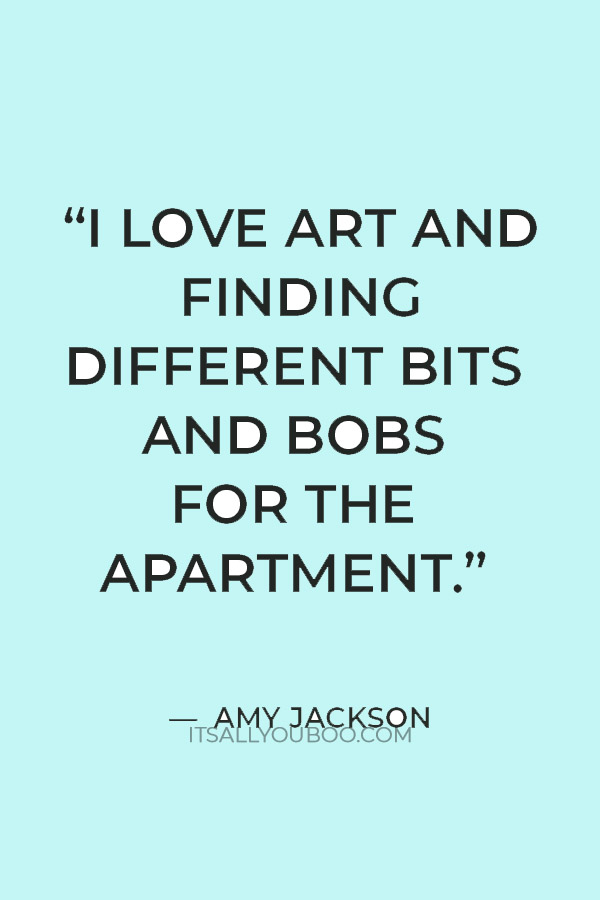 When you officially pick your apartment in the most suitable location, will you need a roommate? Have you talked about the parameters you will both need to follow?
Have you compiled all the documents for the application, including finding good references?
Have you coordinated your furniture needs with your roommate? And have you gotten everything you need to furnish your apartment, making it your own?
Get through this checklist, and you'll be well on your way. Good luck finding your new home.
Don't forget to stylize it, and have fun making it your own
Get Your Simple Budget Spreadsheet
Ready to start renting your first apartment? With the Simple Budget Spreadsheet, you'll be able to manage your finances. It's easy to use and compatible with Google Docs and Microsoft Excel.
If you are not sure where to start, simply follow some of our tips mentioned above. It's a great place to start and will help you get started.
Are you a first time renter looking for an apartment? Click here for a checklist of important things to know when renting your first apartment by @clearsurance. #FirstTimeRenter #RentingAnApartment

Ready to start renting your first apartment?
More About Guest Contributor
Dorothea Hudson writes and researches for the insurance comparison site, Clearsurance.com. She has experience moving into various apartments, having lived all over the country and abroad.
✕
Create Your Simple Budget
+ get weekly tips to help you slay your goals.