Need a college student dorm essentials list?
Want to know what every college student needs in their dorm room?
Around the country, students are getting ready to go back to school. If this is your first semester of college, and you'll be moving away from home for the first time, you may feel pretty overwhelmed with the prospect of being away from family in a new place with new people.
How do you prepare yourself for such a huge move? What should you pack for university? What things do college students need?
You definitely do not want to arrive at college, especially as a freshman, missing any college dorm essentials. There are even unexpected things to bring to college you need to know about.
One of the best ways to have peace of mind that you really are ready is to draw up a thorough and complete college packing list.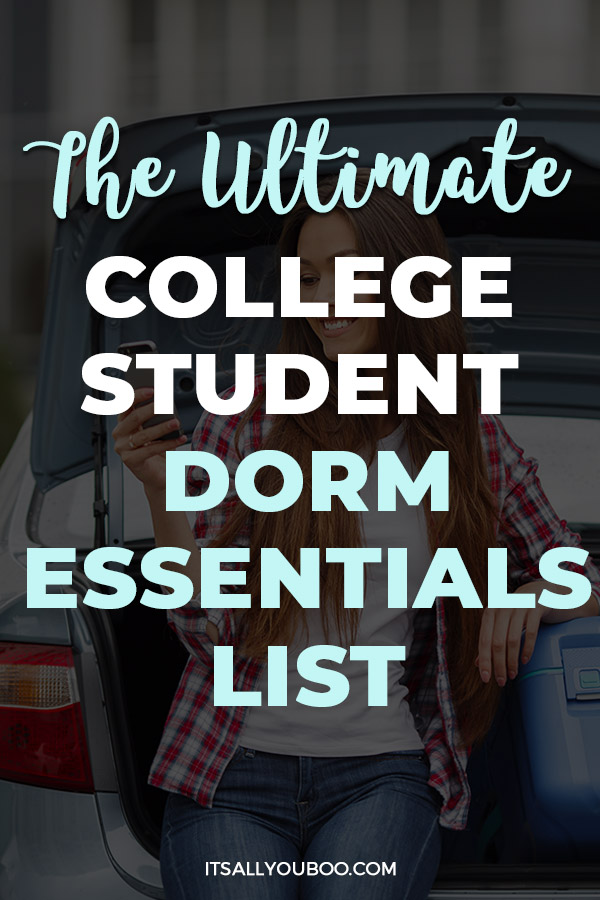 THIS POST MAY CONTAIN AFFILIATE LINKS.
CLICK HERE FOR MY FULL DISCLAIMER STATEMENT.
Do You Really Need a Packing List for College?
It may be tempting to just look around your room and throw things into a suitcase as you go. But with such a significant step, it's really important to prepare a list first to guide your packing. This helps ensure both that you won't pack too much and that you won't pack too little.
First, you don't want to be that student who packs a bunch of things they don't need to bring to college. If you go too crazy packing too many things, you may find that you don't have space for it in your dorm room when you arrive.
Then you have to either throw it out and let it go to waste, or ship it home – which can cost you time, money, and hassle.
👉🏽  RELATED POST: Daily Routine Schedule for College Students
Don't Forget Anything for College
But also, you don't want to forget anything at home that you really need at college. If you skip out on essential items, you'll get to your dorm and realize you have to buy things over again that you already had at home.
There may be some things that are worth having two of – one at the dorm and one at your parents' house – such as shower and hygiene supples or bedding, for example. But a laptop, your favorite weighted blanket, or your mattress topper? Probably things you don't want to have to buy twice.
A list is also important simply because it helps you collect your thoughts. That way, you won't feel frantic and rushed trying to pack whatever random things you see in your room that might be useful.
You have enough stress on your plate preparing to leave for college. With a good college dorm essentials checklist, you can be calm and collected as you organize the things you decide to pack.
👉🏽  RELATED POST: 100 Happy Back to School Quotes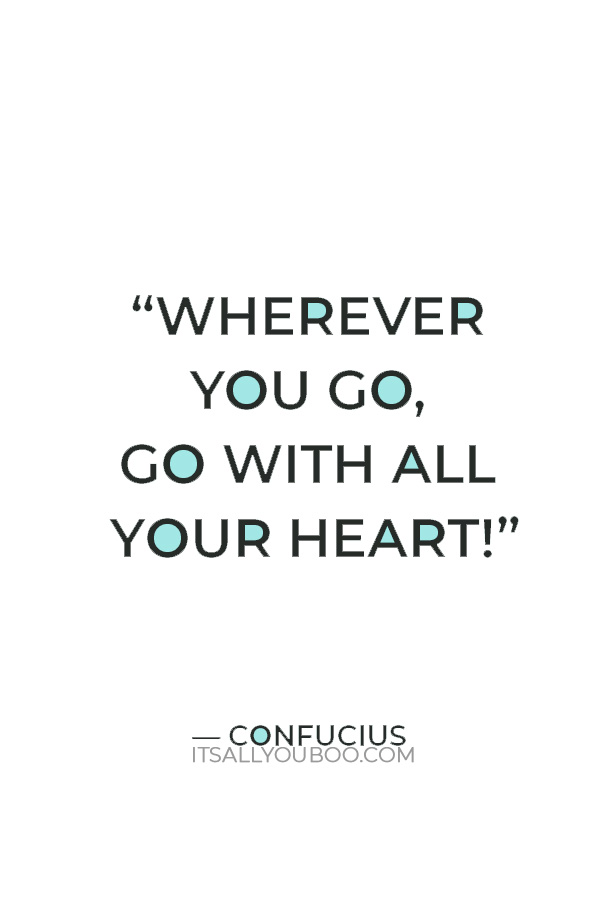 The Ultimate College Dorm Checklist for Freshmen
Here's our master list of freshman dorm essentials. But keep in mind, the items you feel are necessary or not will vary a lot depending on the individual. After reviewing this checklist as inspiration, write up your own list of things to bring – and leave off the things you don't need.
It's also important to keep in mind that some of these items may be better to purchase after you've arrived at your dorm, rather than purchasing and packing beforehand.
This is because:
You may not yet have a complete idea of the space you'll have in your dorm room,
There may be certain items your roommates will bring and want to share with everyone, and
There may be seasonal items that are best left at home and picked up later when the weather starts changing.
We'll discuss these considerations a little more later on.
But first, the master packing list:
#1.
Bedding
Mattress topper – Dorm mattresses tend to be old, lumpy, and uncomfortable. Plus, a mattress topper can keep your sheets clean, since you don't know who else has used the mattress before you.
Comforter or weighted blanket (these are great for anxiety or restless nights)
Sheet set
Fan – (A/C is not guaranteed)
Sleep mask
Earplugs
Blackout curtains
#2.
Clothing
Underwear
Socks
Pants
Shirts
Sweats or loungewear
Pajamas
Workout clothes
Shoes – Casual, dress, sandals, boots, and athletic
Seasonal items – Sweaters, jackets, coats, gloves, hats, scarves
At least one set of business casual clothing
Swimwear
👉🏽  RELATED POST: How to Save for College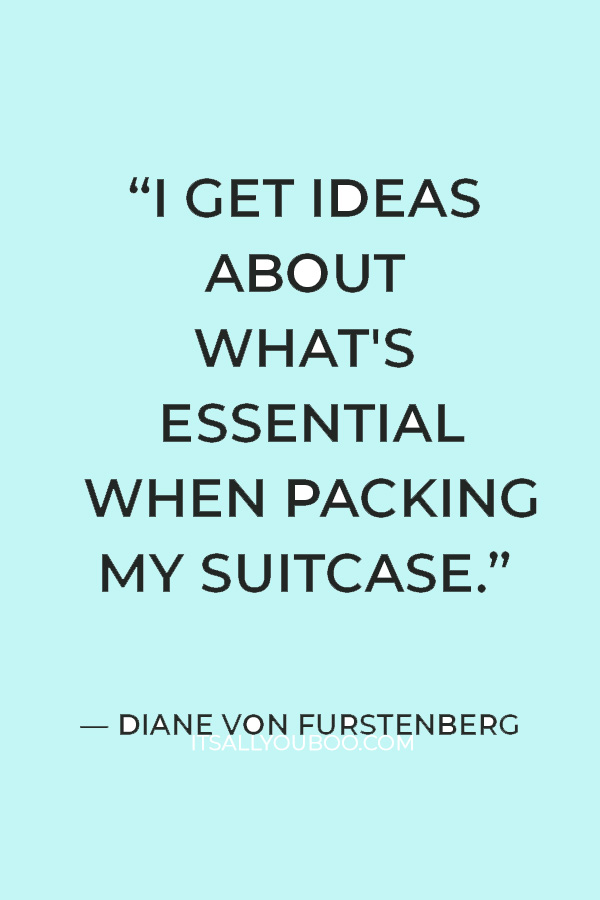 #3.
Storage Solutions
Clothes hangers
Bedside caddy
Desk organizer
Over-the-door organizer
Under the bed storage containers or plastic drawers
Cardholder attachment for your phone – this is so you don't need to lug a wallet around. Besides, most people usually only need to bring 2-3 cards around with them, anyway.
Hanging storage organizer
Storage ottoman
#4.
Cleaning
Febreze
Trash bin and bags
Multi-purpose cleaner
Sanitizing wipes
Washcloths
Handheld vacuum
Paper towels
Broom and dustpan
#5.
Laundry
Laundry hamper
Detergent
Fabric softener
Dryer sheets
Stain remover
Collapsible drying rack
Lint roller
Mini sewing kit
👉🏽  RELATED POST:  Pomodoro Technique for Studying?
#6.
Kitchen Gear
Microwave
Mini-fridge
Basic, proper cookware – Think about what you might cook and how you'll be cooking your food.
Water filter – Save money by using this instead of disposable water bottles.
Food storage containers
Plates, bowls, cups, and silverware – Or use paper products for these items, instead.
Ziploc bags
Dish soap
#7.
Shower and Bathroom Essentials
Shower caddy
Flip-flops
Bathrobe
Shampoo and conditioner
Face wash and body wash
Loofah
Toothbrush, toothpaste, and floss
Deodorant
Makeup and makeup remover
Hairbrush and other hairstyling supplies
Full-length mirror
Bath towels (at least 3), hand towels, and washcloths
Tweezers
Nail clippers
Razor and shaving cream
Lotion
Cotton swabs
Feminine hygiene items
Sunscreen
Depending on your bathroom situation, you may also need:
Toilet brush and cleaner
Plunger
Hand soap
Shower curtain
Toilet paper
👉🏽  RELATED POST: 4 Financial Tips for College Students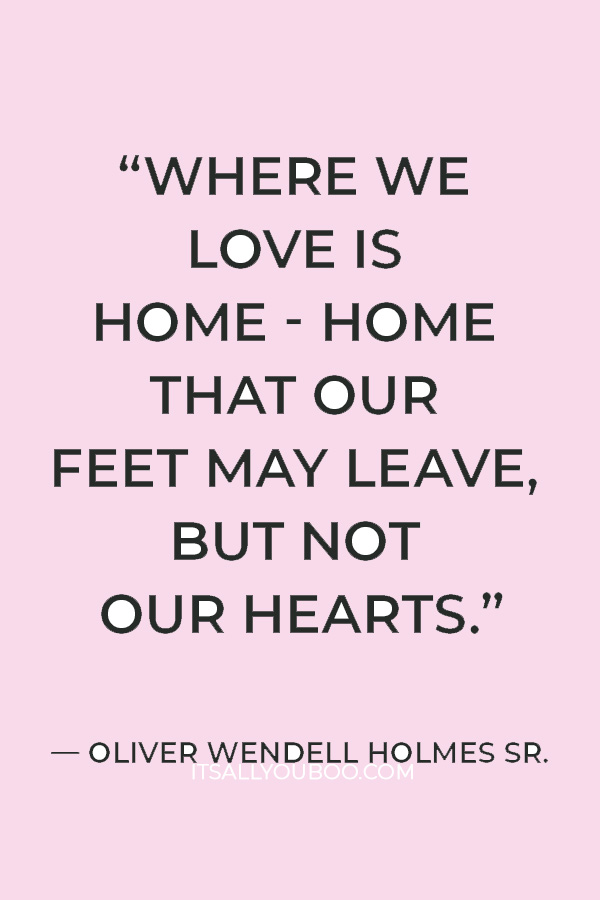 #8.
Technology
Surge protector – Give yourself some extra outlets and help protect your electronics
Laptop and charger
Phone and charger
Portable charger
USB flash drives and hard drives for extra storage
TV and/or BluRay player or other streaming device – Check with your roommates on this one.
Earphones and/or noise-canceling headphones – You never know when your roommates might be too noisy for your liking.
#9.
Productivity and School Supplies
Desk lamp
Backpack
Zipper pouch thing for odds and ends in a backpack
Bulletin or dry-erase board
Notebooks
College planner – Use a planner to keep up with all those healthy habits you're trying to start or maintain. One made specifically for academics will serve you best.
Pens, pencils, markers, and highlighters
Sticky notes
Index cards
Folders and binders
Tape, scissors, glue
Ruler
#10.
Documents
Driver's license
Social security card
Debit and credit cards
Passport
Banking information
Car registration and insurance information
Medical and dental cards
Be sure to make copies and leave them at home just in case anything gets lost.

#11.
Decor
Command hooks
String lights
Photos
Extra pillows
👉🏽  RELATED POST: New Year's Resolutions for College Students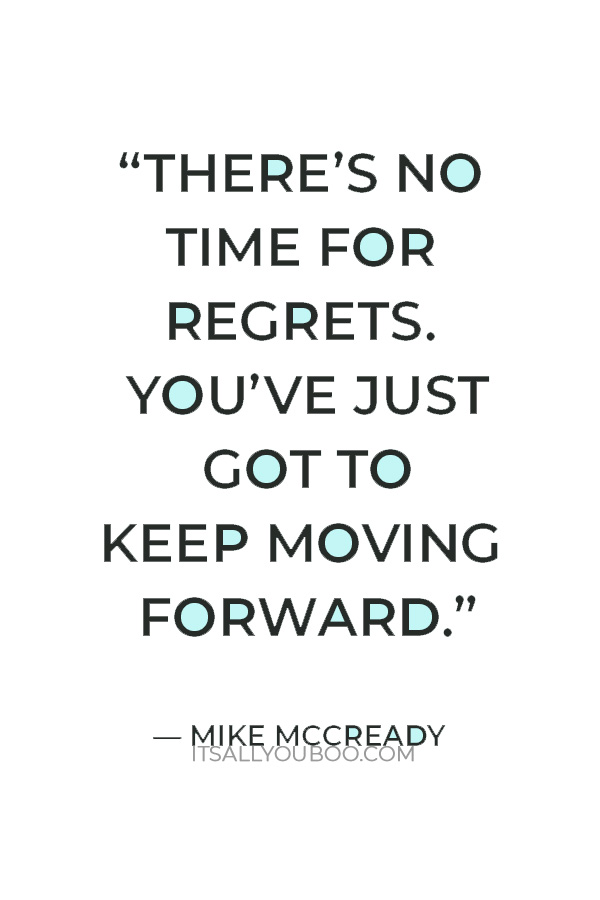 Unexpected Things to Bring to College
Below is a list of things you may not automatically think to bring to college with you, but may come in handy at some point. Consider these more unique items and decide which ones would be beneficial to add to your own packing list.
Water bottle
Tool kit
First aid kit
Pepper spray keychain – College campuses do everything they can to keep students safe, but it might be a good idea to have some way to defend yourself, just in case.
Step stool
Umbrella
Space heater – Heating may not be guaranteed in your dorm room, either.
Breath mints
Wrinkle release spray – An ironing board is likely to bulky to pack – and it may not be allowed in your dorm, anyway. But wrinkle release spray can give you a fresh, "put-together" look when you need it.
Stain remover pen to keep in your backpack
Dry shampoo – College students get busy, and some mornings you might need a quick fix to get yourself looking nice.
A small safe – Keep your important documents safe – and maybe some electronics, too.
Humidifier
Ice scraper/snow brush for your car
Duffel bag for weekend trips or visiting home.
Board games
👉🏽  RELATED POST: Mental Health Tips for College Students

Some Extra Considerations and Packing Tips
Before you break out the suitcase and empty all your drawers, consider some dos and don'ts of packing for college.
First, you'll need to decide which items you'll bring from home and which ones you'll hold off on and purchase after moving in, if needed.
Some items – such as storage solutions and organizers – may be best bought after you get settled in your new place. If you haven't yet seen what your room looks like, you probably don't know exactly how much space you'll have. Once you arrive and get a feel for the space, you'll be better able to wrap your head around which types of storage items you actually need.
Avoid Prohibited Items
You'll also need to consider which items are allowed or prohibited in the living space. Some student housing will not allow certain items – such as candles, irons and ironing boards, toaster, and even string lights.
This is because the campus might have specific health and safety regulations in place so they can be extra careful and not face any liability issues.
It's also a good idea to double-check your lease agreement to make sure you're aware of any rules the property management has in place.
👉🏽  RELATED POST: 21 Healthy Habits For Students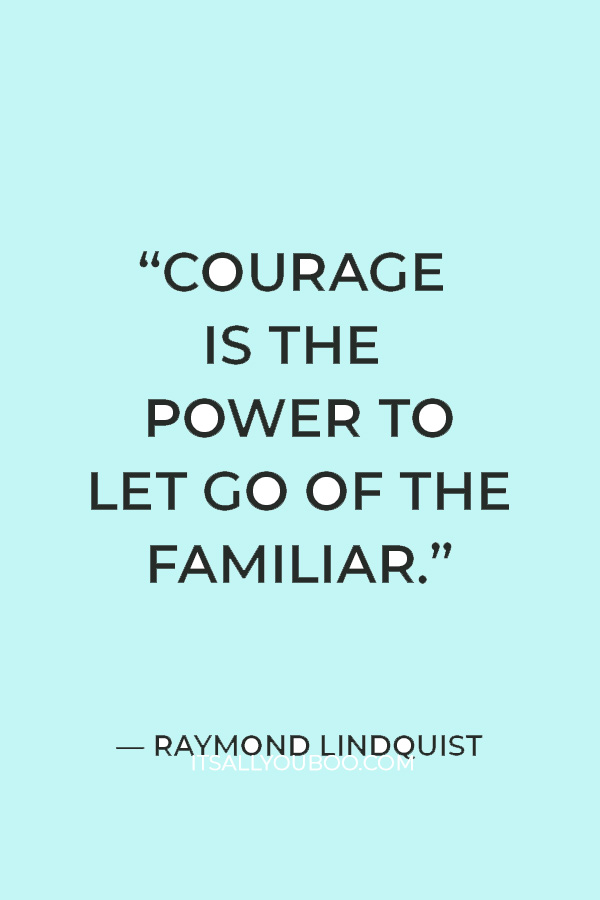 Consider Shared Dorm Essnetials
Other items are sometimes better shared among roommates. With these, it's probably best to wait and chat with your roommates and see what they've already brought with them, so you don't have duplicate items and crowded space.
For example, a trash can, toilet paper, a blender, TV, humidifier, fan, space heater, shower curtain, and microwave are all examples of items that could potentially be shared with roommates (if they agree to let you use them, of course).
If you can get in touch with roommates before making the big move, this could be something you chat about so you can make arrangements as you pack.
Pack for All Seasons and Weather
Weather and seasonal changes will also affect what you bring with you. What is the weather like where you'll be going? If you'll need a big, bulky coat and other winter gear, you might not want to bring all that fluff with you when you first move.
You could just purchase those items after you arrive and the seasons start changing. Or you could pack for just one season at a time, and then switch your belongings when you visit home during a break.
If you can, talk with someone who already lives or has lived in the place you'll be living. They may have unique insights into what you should and shouldn't bring for that particular housing situation.
👉🏽  RELATED POST: How to Build A Capsule Wardrobe



Use Boxes for Dorm Essentials
Most of the time, it's better to pack with cardboard boxes (which can be collapsed and recycled) rather than a suitcase (that you'll likely have little use for once you arrive on campus).
Be sure to label your boxes and containers with your name and the items included, to make the moving process easier for yourself. If there's a potential for boxes to get lost in transit, you could also add your dorm name, room, and phone number.
Pack an "essentials" bag full of the things you'll need right away in the first day or two after you arrive. This way, you can get to those items quickly without having to rummage through all your boxes. This bag might include medications, important documents, toiletries, a phone charger, pajamas, and maybe a set or two of outfits.
And, finally, ask family or friends for help in the packing and moving process. It's a big job, and it will be helpful to get some extra perspective and an extra set of hands from another person or two.
A Word on Saving Money for College
College students are always looking for ways to save money, and there are a few simple, but important ways to do this. Keep these tips in mind as you purchase items for your new room and prepare to start the fall semester.
Keep a budget. Tracking your income and expenses can help you get a better feel for what you're doing well and what you can improve on. You can copy this budget made specifically for college students.
Develop better spending habits. Use a shopping list and stick to it. Shop consignment, clearance, and generic brands to save money. Use a browser extension to find you the best prices, deals, and discounts on products you're online shopping for.
And if you find you need extra income, consider taking on a part-time job or a side hustle while enrolled in school.
👉🏽  RELATED POST:  Best Online Jobs for College Students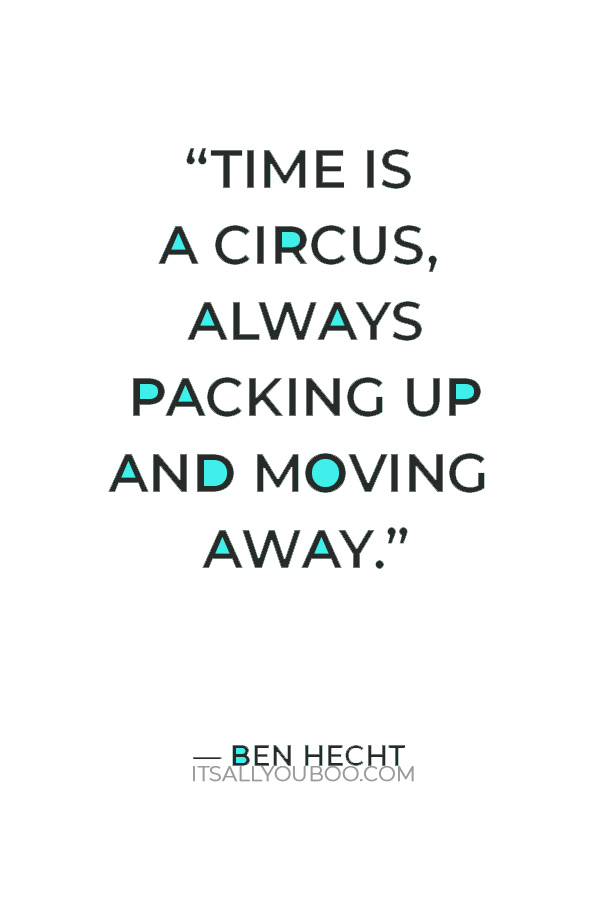 Top Questions About Dorm Essentials:
What does every college student need for their dorm?
There are lots of things college students need for their dorms, and it varies for each individual. You'll need bedding, clothing, storage and organization, laundry and cleaning supplies, kitchen gear, toiletry and hygiene items, your school supplies and technology, important documents, and any decor you desire.
What should I bring to the college dorm in 2021?
This year, in addition to the usual freshman dorm essentials, you'll also want to consider anything you might need related to the current COVID-19 pandemic. This could include plenty of masks, proof of vaccination, hand sanitizer, sanitizing wipes, and any technology, planners, and other materials to help you through any online or hybrid classes in your schedule this year.
What should you not bring to a college dorm?
You should not bring any items that are prohibited by your campus and/or dormitory. You also should not bring items that are overly bulky and will not fit in your room. You also should leave behind things that you aren't likely to use during the semester. Finally, you won't want to bring any items that your roommates might already be bringing. If possible, you might contact them ahead of time to coordinate who will bring what.
What do girls need for college dorms?
In addition to the typical college dorm essentials, female students might want these items on their checklist:
Feminine hygiene items
Birth control (if applicable)
Makeup and makeup remover
Hairdryer
Hair products
Curling iron
Straightener
Bobby pins and hair ties
Bras
Dresses/skirts
Leggings/yoga pants
Tights
Cardigans
Jewelry
Purse
High heels
Nail polish and remover
Get Your Simple Budget Spreadsheet
College student dorm essentials can add up, you need to budget your spending. With the Simple Budget Spreadsheet, you'll be able to track your spending and even start saving in college. It's easy to use and compatible with Google Docs and Microsoft Excel.
With a thorough packing list, you'll have peace of mind as you prepare to move into your new college dorm for the semester.
Good luck, and happy packing for your freshman year!
Not sure what you really need for your dorm room? Get your ultimate college student dorm room essentials list, including unexpected items by @BoldDotOrg. #CollegeStudent #DormRoom #CollegeLife #FallSemester

What's on your college student dorm essentials list?
---

More About Guest Contributor
Corbin Thompson is a writer, author, and occasional composer. He is a frequent contributor on bold.org, where his main interests are health, education, and parenting. He currently resides in San Francisco with his two sons and golden retriever.
Last Updated on September 16, 2021
✕
Create Your Simple Budget
+ get weekly tips to help you slay your goals.