How does a lack of sleep hurt your mental health? Why is sleep important for mental health?
Nearly 1 in 5 adults in the United States is currently living with a mental illness. And more than half of all adults report feeling either stressed or depressed on a daily basis. To say that the world is facing a mental health crisis would be an understatement.
Investing in your mental health has never been more important. Sadly, hectic schedules, work demands, and lifestyle choices all interfere with our ability to invest in self-care.
Are you ready to make a change and start making time for yourself? One of the first places to start is your sleep schedule. According to the CDC, 1 in 3 people don't get enough sleep at night. While you might tell yourself that five or six hours is enough, it's not. A lack of sleep is a national crisis!
Long-term sleep deprivation is hazardous to both your physical and mental health. Are you still not convinced that getting enough shut-eye is about more than just your beauty sleep? If you want to know the answer to the question, "Why is sleep important for mental health?", you've come to the right place.
If you're struggling mentally please reach out to professionals. Call your local help phone or connect with a therapist or counselor.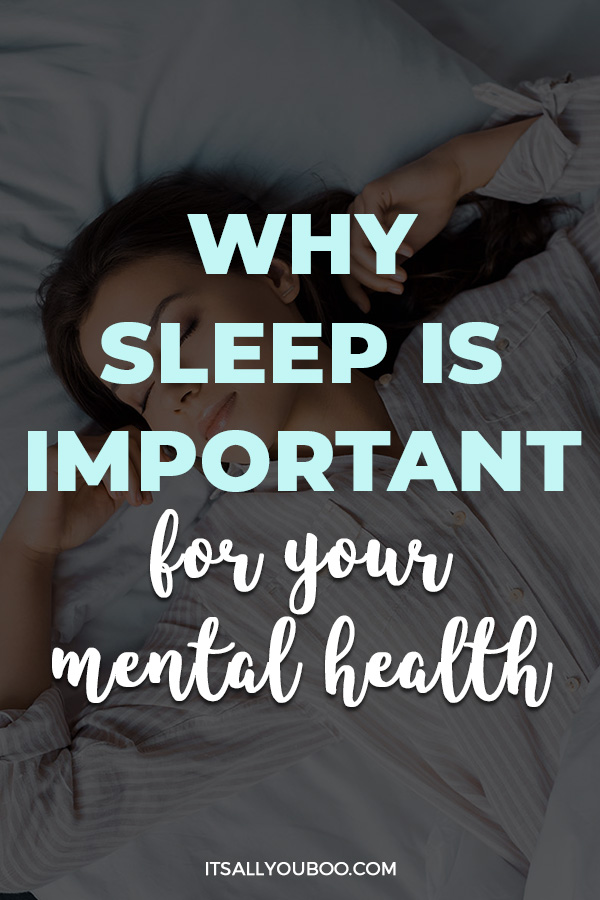 In this article, we'll take an in-depth look at the connection between mental health and sleep, more sleep and mental health statistics, and the importance of fostering both. Plus, you'll learn how to take better care of yourself and start getting enough "mental health sleep."
Understanding the Relationship Between Sleep and Mental Health
The relationship between mental health and sleep is a complex one. Issues in one area can directly impact the other, creating an unhealthy cycle of sleep deprivation and deteriorating mental health.
Depression and anxiety are two of the most common mental health issues, both of which can make it difficult to fall and stay asleep. Additionally, depression can cause excessive daytime sleepiness, creating unhealthy sleep patterns at night. Anxious thoughts can also rob you of much-needed sleep as you struggle to calm your mind and body.
Medications like Lorazepam help treat both anxiety and sleep disorders but aren't designed for long-term use. That's why it's important to address your underlying mental health condition so you can achieve deep, restorative sleep.
On the other side of the equation is the effect that lack of sleep has on your mental state. While most people can recover from a few sleepless or restless nights, chronic sleep deprivation can wreak havoc on your mental health.
Common side effects include everything from memory problems and cognitive delays to trouble focusing, increased risk of depression, and mood swings. These are just a few examples of why is sleep important for mental health.
👉🏽  RELATED POST: Why Mental Health Is A Priority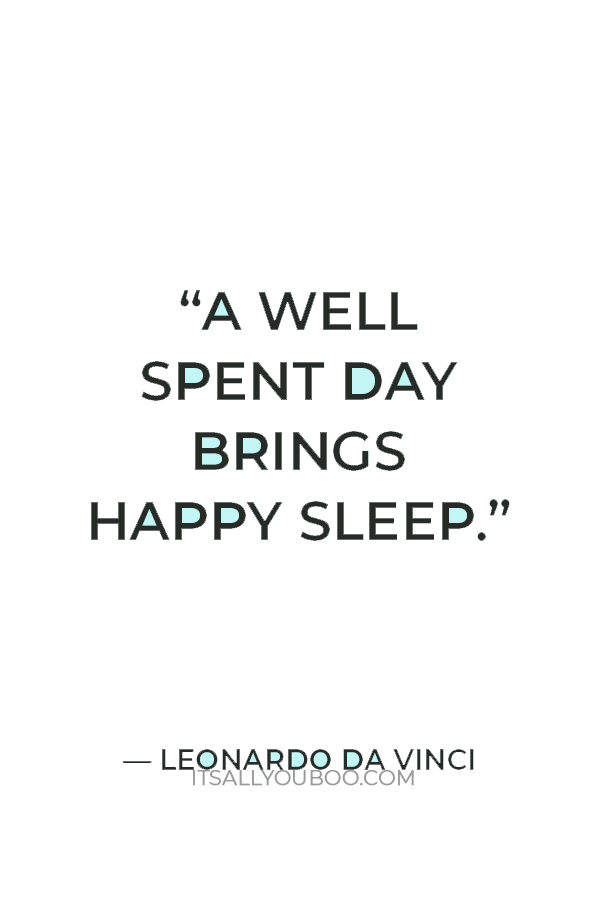 Why is Sleep Important for Mental Health?
Feeling groggy or irritable after a poor night's sleep is common, but the long-term effects are much more serious and detrimental to your health. Every stage of sleep plays an important role in your mental health, cognitive function, and overall well being.
As your body moves through the different sleep stages, brain activity fluctuates, increasing and decreasing throughout the night. The two most common stages of sleep are REM and NREM or rapid eye movement and non-rapid eye movement. During the latter, your brain activity slows down but still experiences short bursts of energy.
REM sleep is when brain activity speeds up, your heart rate increases, and breathing becomes irregular. It's also when you experience vivid and intense dreams. It's these changes in brain waves and activity that promote learning, memory, and cognitive function. Research shows that each stage of sleep has a significant effect on mental and emotional health.
REM sleep mental health is an especially interesting concept. It's during this deep, restorative stage of sleep that your brain processes both emotions and information. As you sleep, your brain revisits the day's events, including thoughts, ideas, and memories, evaluating and organizing them.
Without adequate time to sort through these thoughts, your brain struggles to integrate positive emotional content, negatively impacting your mood and emotional reactivity. These two factors are directly connected to the type of mental health disorder you may develop and its severity, including your risk of experiencing suicidal thoughts or behaviors.
👉🏽  RELATED POST: Daily Activities to Improve Your Mental Health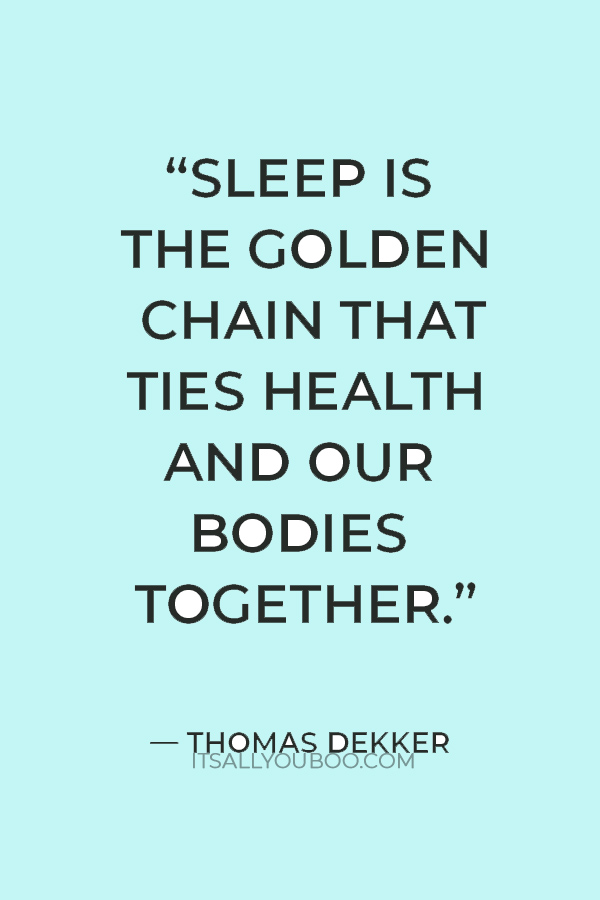 How Does Lack of Sleep Affect Mental Health?
Understanding why is sleep important for mental health is only one piece of the puzzle. The relationship between sleep and mental health is bidirectional. Just as lack of sleep can worsen mental health, certain illnesses can make it difficult to achieve quality sleep and interfere with healthy sleep patterns.
Certain sleep disorders are more commonly associated with mental health, like obstructive sleep apnea (OSA). People with OSA experience a pause in breathing while sleeping, which reduces the body's oxygen levels, causing fragmented sleep.
These constant interruptions in healthy sleep patterns prevent your body from cycling through all of the stages of sleep, which, as mentioned previously, are vital for regulating your emotions. It's interesting to note that OSA is more common in people with psychiatric conditions. It can also negatively impact your physical health, putting you at a greater risk of mental distress.
Mental health conditions like depression and anxiety also have profound impacts on sleep. Approximately 75% of people with depression have trouble falling and staying asleep, while others experience excessive sleepiness and a desire to remain in bed much longer than necessary. Additionally, people with chronic insomnia are at greater risk of developing depression.
Understanding why is sleep important for mental health can help you recognize the warning signs and find treatment for one or both of your conditions. In many cases, treating one issue can help reduce the side effects caused by the other. Cognitive behavioral therapy is commonly used to treat both mental illness and sleep disorders. CBT for insomnia can help change your outlook on both sleep and life.
👉🏽  RELATED POST: Ways to Improve Your Bedroom for Better Sleep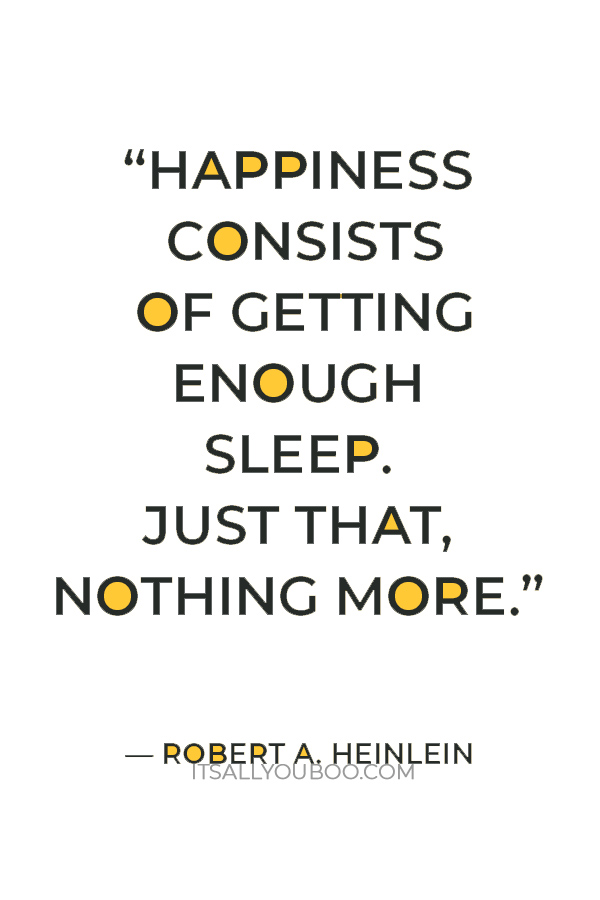 The Science of Why is Sleep Important for Mental Health
The stages of sleep aren't the only things that affect mental health. Brain function, genetics, and hormones all play an important role in promoting both sleep and overall wellbeing.
#1.
Brain Function
Too little or too much sleep triggered by a mental health condition can directly affect your overall mood, creating emotional instability. This phenomenon is easier to understand when you take a closer look at two specific parts of the brain – the prefrontal cortex and the amygdala – two areas that have a significant impact on regulating your mood.
The amygdala controls emotional response while you sleep. Without sufficient sleep, this portion of the brain can't do its job. In an effort to compensate for this lost time, the amygdala overworks itself, intensifying your emotional reactions.
Brain scans show that the amygdala in sleep-deprived patients was 60% more emotionally reactive than in those who got adequate rest. These sleep and mental health statistics provide some insight into why you may feel impatient, irritable, and moody after a poor night's sleep.
The prefrontal cortex of the brain also plays a part in regulating your emotions and is directly affected by lack of sleep. This part of the brain is responsible for controlling your impulses and also thrives on sleep. It also needs to communicate and work with the amygdala to maintain balance. When things are in balance, you don't make impulsive decisions and react more reasonably.
An imbalance often results in acting on your emotions without thinking about the consequences, which can lead to unhealthy and unproductive behaviors. It can also increase your risk of making dangerous decisions or experiencing suicidal thoughts.
👉🏽  RELATED POST: How to Create the Best Night Time Routine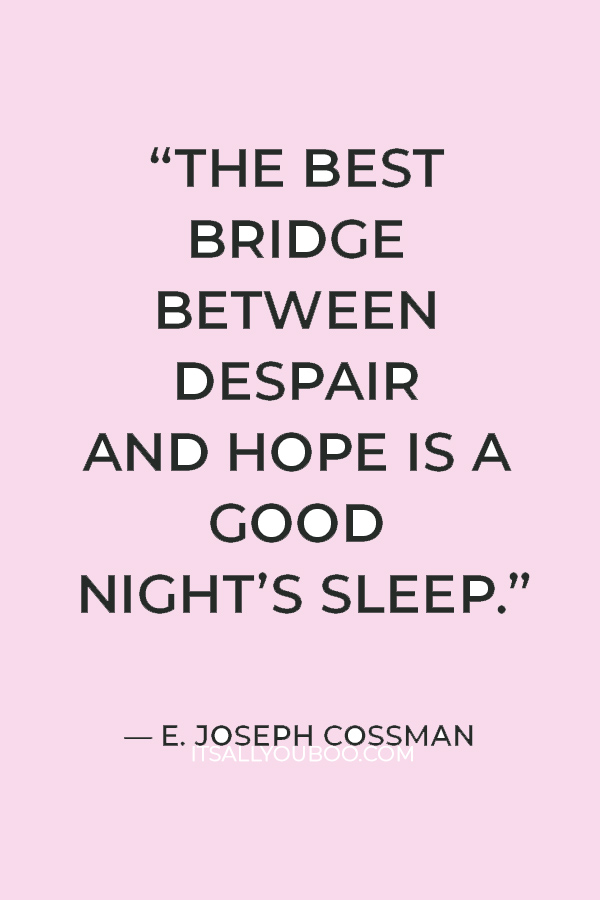 #2.
The Genetic Component
Some people may be predisposed to both mental illness and certain sleep disorders. Research shows that many psychiatric disorders have genetic roots, putting younger generations at greater risk of developing the same conditions or tendencies.
The most common illnesses include ADHD, bipolar disorder, schizophrenia, autism, and major depression. Being at risk of these conditions automatically increases your chances of experiencing sleep disturbances including poor sleep or excess sleepiness.
A mental health illness doesn't need to be present for genetics to interfere with your ability to achieve quality sleep. It's suggested that certain sleep disorders, including circadian rhythm disorder, may be passed from one generation to the next.
Your body's circadian rhythm controls your sleep-wake cycle. People with circadian rhythm disorder have problems regulating their body's internal clock which is responsible for signaling when it's time to sleep and wake up. This process syncs with your external environment, with sunset and darkness triggering sleepiness and bright lights alerting you that it's time to wake up.
The inability to regulate your sleep-wake cycle can cause you to stay up too late at night or wake too early in the morning. It can also make it difficult to establish a consistent sleep schedule, which is important for both physical and mental wellbeing.
👉🏽  RELATED POST: Good Sleep Hygiene Tips and Checklist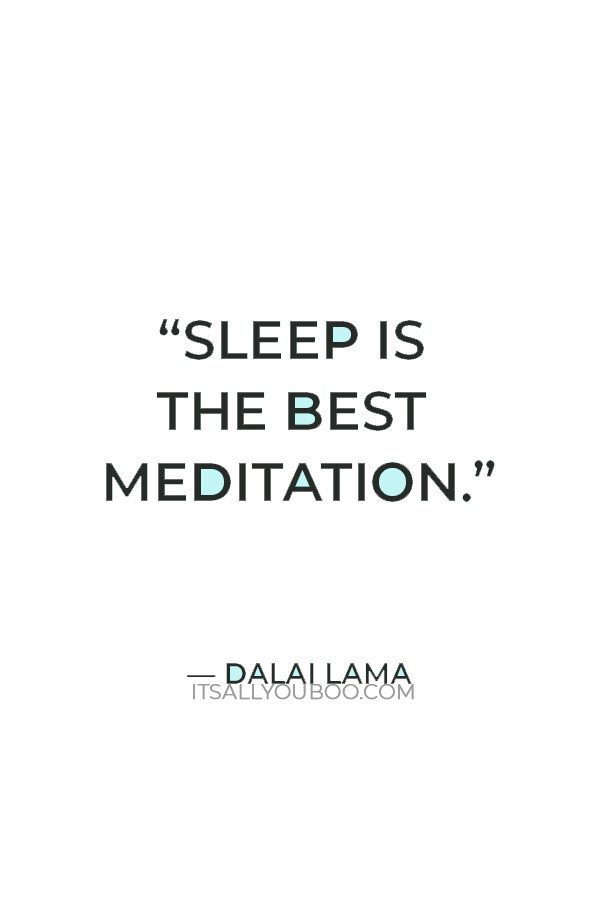 #3.
Hormone Imbalance
It's no secret that your hormones are responsible for controlling your mood. Both men and women experience changes in their hormones at different stages of life. Higher than normal levels of both estrogen and testosterone can cause irritability, excessive sleepiness, brain fog, and mood swings.
Lack of sleep can impact these hormones and other chemicals in the brain responsible for mood regulation and sleep. Hormones deliver messages from the brain to the body via your bloodstream. They influence everything from your weight and appetite to your immune system. When your hormones are balanced, your body and brain can function properly. An imbalance can trigger many unhealthy reactions.
Sleep deprivation interferes with how well your hormones communicate with your brain and other parts of the body, leading to misinformation. This can trigger dangerous internal reactions, including a higher risk of depression, anxiety, and other mental health issues.
Hormone disruption from lack of sleep is connected with your body's endocrine system, including the hypothalamus and pituitary gland. These glands control hormone secretion, keeping your body balanced. The hypothalamus, in particular, does most of its communicating while you sleep. Without adequate sleep, these messages can't be delivered efficiently, causing an imbalance of important hormones. It also sends your body into a state of extreme stress as it struggles to regain harmony.
Cortisol is one such hormone that can wreak havoc on your mental state if not regulated properly. This is because cortisol is responsible for balancing stress levels. Too little or too much cortisol can negatively impact your mental health, triggering depressive episodes, anxiety attacks, and other adverse reactions.
👉🏽  RELATED POST: Can Stress Cause Hormonal Imbalance?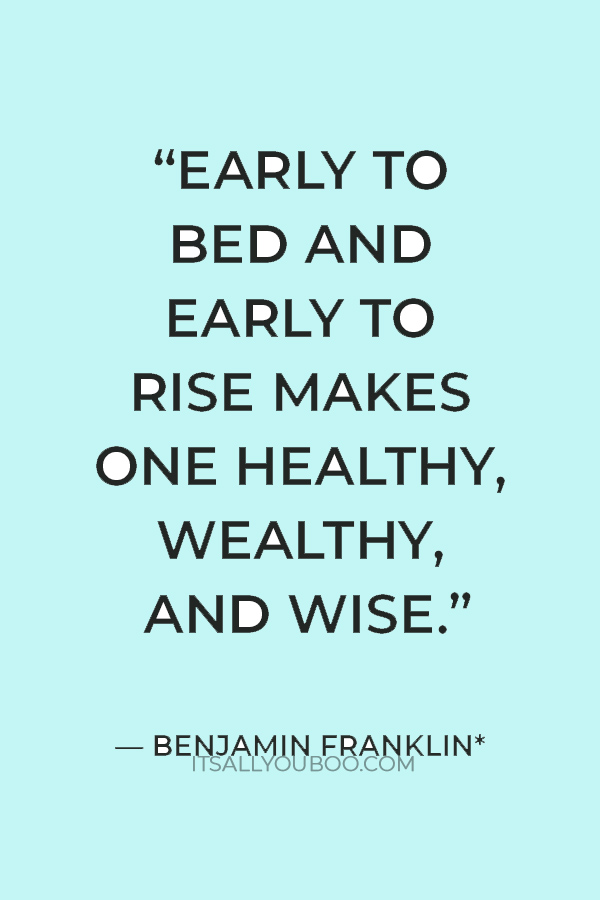 A Closer Look at Sleep and Specific Mental Health Disorders
When answering the question, "Why is sleep important for mental health?", it's worth mentioning which mental health conditions are most often linked with sleep issues. Here are the most common.
Depression
Depression can trigger two separate sleep issues – lack of sleep or too much sleep. Some people with depression report feeling overly tired during the day, needing a nap, or having trouble getting out of bed.
Others complain of frequent nightmares, trouble falling asleep, or tossing and turning throughout the night. Knowing why is sleep important for mental health is only half the equation considering insomnia and other sleep disorders are often adverse side effects of a mental health diagnosis.
Recent studies have also shown that insomnia sufferers are at a much greater risk of developing depression. This should come as no surprise given the important role sleep plays in regulating your mood, impulse control, and emotions. Long-term sleep deprivation can trigger feelings of overwhelming sadness, frustration, and cause emotional outbursts.
Anxiety
Only second to depression, anxiety is one of the most common mental illnesses impacting 40 million adults in the US alone. Insomnia sufferers cite anxious or racing thoughts as a common cause of their sleep troubles.
Not only can these troubling thoughts make it difficult to fall asleep but they can trigger nightmares and frequent awakenings throughout the night. Without progressing through all three stages of sleep, your brain can't process information or emotions the way it should or function properly once you're awake.
Over 30% of insomnia patients also report having anxiety over their inability to sleep. After several sleepless nights in a row, it's only natural that you become anxious, uptight, and aroused come nightfall.
Worrying over not being able to fall asleep increases anxiety levels, making it more difficult to fall asleep and creating a vicious cycle of stress and sleeplessness. Learning how to calm these anxious thoughts before bed can help reduce stress levels and promote sleep.
👉🏽  RELATED POST: How To Spend A Mental Health Day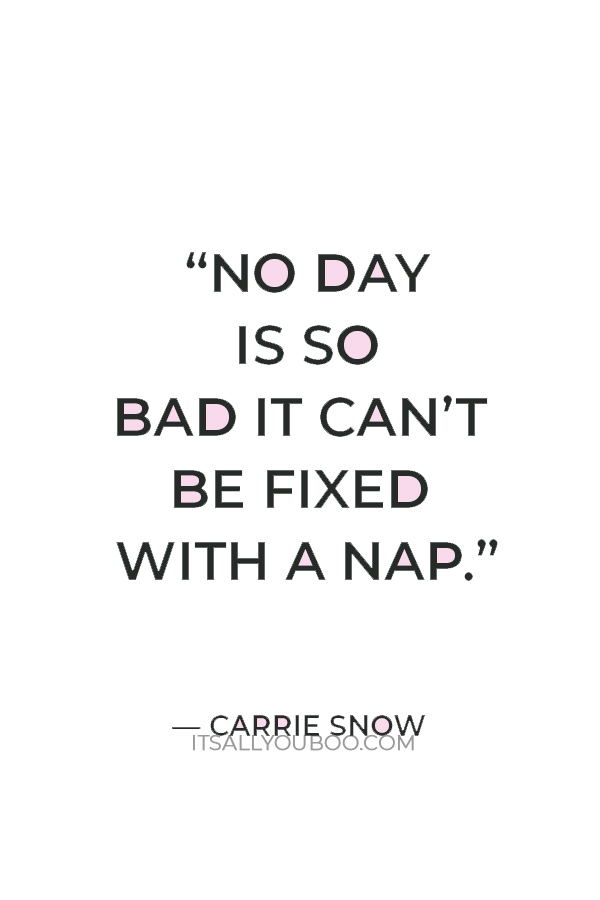 Bipolar Disorder
Bipolar disorder is associated with extreme mood swings, involving alternating episodes of elevated and depressed moods. A person may feel happy and alert one minute only to feel exhausted and sad the next.
These fluctuating moods can make it difficult to fall and stay asleep. Sleep deprivation can cause similar mood swings in healthy individuals, which is why they're even more extreme and damaging in those with bipolar disorder.
Reduced sleep in bipolar patients is also linked with the frequency of manic episodes. One study reported that changes in a normal sleep-wake cycle preceded a manic episode in as much as 65% of patients with bipolar disorder.
ADHD
Attention-deficit hyperactivity disorder (ADHD) generally impacts children between the ages of six and 17 but can still have a significant impact on creating healthy sleep patterns. Knowing why is sleep important for mental health is important for patients of all ages, including children who require even more sleep than adults.
Unfortunately, ADHD is often linked to sleep troubles and disturbances. In some cases, these sleep issues precede an ADHD diagnosis. In fact, one of the first things a doctor will evaluate when diagnosing ADHD is the child's current sleep habits. Studies also show that certain forms of sleep therapy can help lessen the severity of ADHD symptoms and improve the patient's overall quality of life.
Maybe you surmise, that if you improve sleep quality, you could also improve mental health problems. Or think that your sleep problems could very much be the cause or effect of your emotional or mental challenges. Whether you're facing anxiety disorders, attention deficit hyperactivity disorder, traumatic stress disorder, or any other medical conditions, chronic sleep problems can occur. Seek professional medical help if you're experiencing these symptoms.

Sleep and Mental Health is a Two-Way Street
When you examine the question, "Why is sleep important for mental health?", it's important to consider the other side of the equation – how does mental health impact sleep?
The more you know about this bidirectional relationship, the better able you'll be to recognize the warning signs of mental illness, treat your sleep issues, and improve your overall quality of life.
Get The Ultimate Bedtime Routine
Ready to improve your sleep and your mental health? It all starts with a good night's sleep.
Sign up below to get your FREE bedtime checklist for a better night's sleep, with simple ideas to help you sleep better tonight.
Sleep needs to be the center of your routine, lifestyle, and daily habits. You need it!
You can also explore other articles on this site for more trending topics on self-care, wellness, and productivity, plus inspirational quotes!
Why are sleep and rest important for mental health? Here are the top reasons why sleep is important for mental health and how to get more by @somnus_therapy. #Sleep #SleepBetter #Insomnia #MentalHealth #MentalHealthMatters

Why is sleep important to your mental health?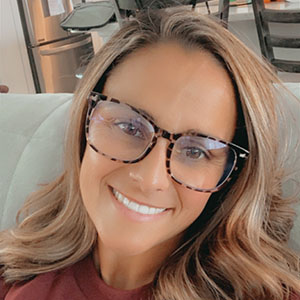 More About Guest Contributor
April is a wife, mother, and freelance writer from Florida. She has her MFA in creative nonfiction and over 15 years of writing experience. Some of her favorite topics to cover include health and wellness, fitness, relationships, education, and parenting. When she's not writing, April enjoys exercising, spending time with friends and family, and reading.
Last Updated on September 1, 2022
✕
Sleep Better - Get the Checklist!
+ get weekly tips to help you slay your goals.