Is it okay to spend money on treating yourself better? How much should you spend on self care?
When you're trying to save money, the last thing on your mind is self-care treatments.
Self-care can often seem lavish, but getting a massage, an alignment, and even facials can actually help you save on health insurance costs and other monthly expenses.
The pandemic has immensely interrupted all of our lives, and if you've found yourself feeling guilty for wanting to use quarantine time for some self-care, you are not alone.
Because of the pandemic, now is a more important time than ever to look into supplemental health insurance and temporary life insurance plans, and doing so isn't just responsible adulting.
If you're here to understand what self-care is, you're not alone because until recently, no one promoted self-care as a valuable practice outside of beauty ads. Contrary to those old advertisements, self-care is not only for the rich and beautiful.
Self-care is for everyone, especially you! If you're reading this and wondering how much you should spend on self-care, odds are you need it!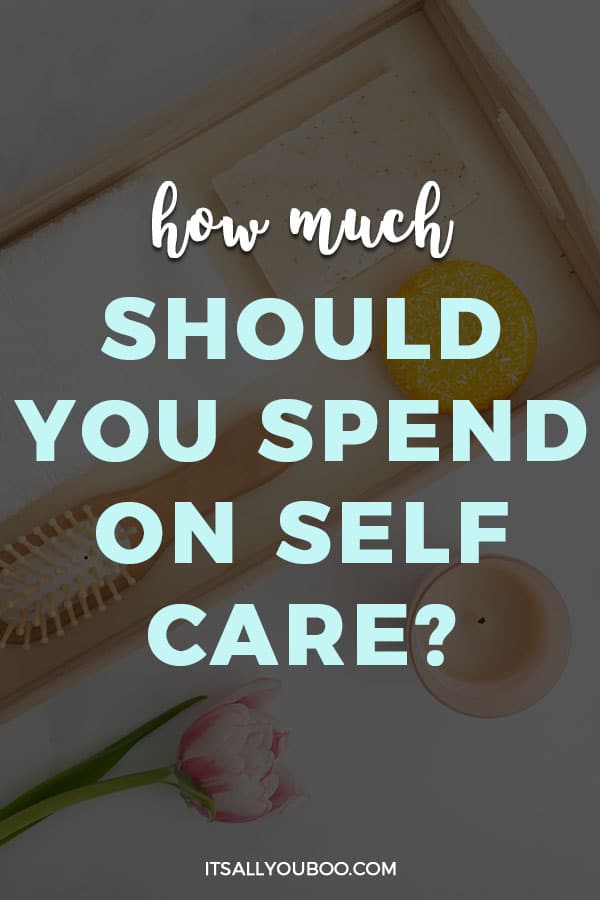 What is Self-Care?
There are many reasons as to why we find ourselves penny-pinching in and outside of this year's pandemic, but saving is more than just spending less money. Stripping yourself of simple pleasures and activities only make living on a budget stressful, which is an expensive emotion.
Self-care can be anything from meditation and working out to going to the salon or getting an alignment at the chiropractor. Self-care is necessary for both mental and physical health and should be a priority for everyone to avoid burnout.
Aside from self-care being underrated in our own lives, it is one of the most underutilized perks of the healthcare and life insurance industries, and it's a misconception that you need to be in some sort of catastrophic accident in order to reap the benefits.
Taking time to care for your hair, skin, and body is good for your physical and mental health, no matter how small or superficial those actions may seem.

Self-care is an extremely broad term, and to help, here are activities that can help you realize just how many things you can do:
Take a bath
Care for your hair, skin, and nails
Hike
Run
Swim
Cook
Cry
Sleep
Paint
Go to church
Go to therapy
Get massages
Go to a chiropractor
👉🏽  RELATED POST: 3 Benefits of Practicing Self-Care

How much should you spend on self-care?
It pays off to include self-care in your monthly budget because it can help you save. You don't need expensive eye creams and conditioners, regardless of whether you can afford them.
Making your own hair and face masks are overall better for your body because no unnecessary chemicals are added. Making your own products, though they take more effort, can be therapeutic, and you get to specialize your beauty product for your needs.
Take advantage of grocery store and drug department deals when doing your weekly shopping, and you'll see how spending the extra $5 there is worth just as much as the $50 products at Sephora. When it comes to bottled products versus homemade, the main thing you're paying for is the convenience of time.
Make Your Own Products at Home
Easy everyday ingredients that make for luxurious feeling hair and skin treatments include bananas (59 cents), oats ($5), mayonnaise ($3.29), eggs ($2.29), tea tree oil ($2.79), lemongrass ($1.99), cucumbers (59 cents), flaxseed ($3.99), honey ($3.49), avocados ($5), and coconut oil ($11.75). Adding these ingredients to your weekly grocery list is inexpensive and will cut your department store visits in half.
The average cost of personal care per month should be around 5 percent of your income. For the average person, that means roughly $200 per month. With this budget, you can be as creative or conservative as you want to be.
👉🏽  RELATED POST: 12 Cheap and Easy Self-Care Ideas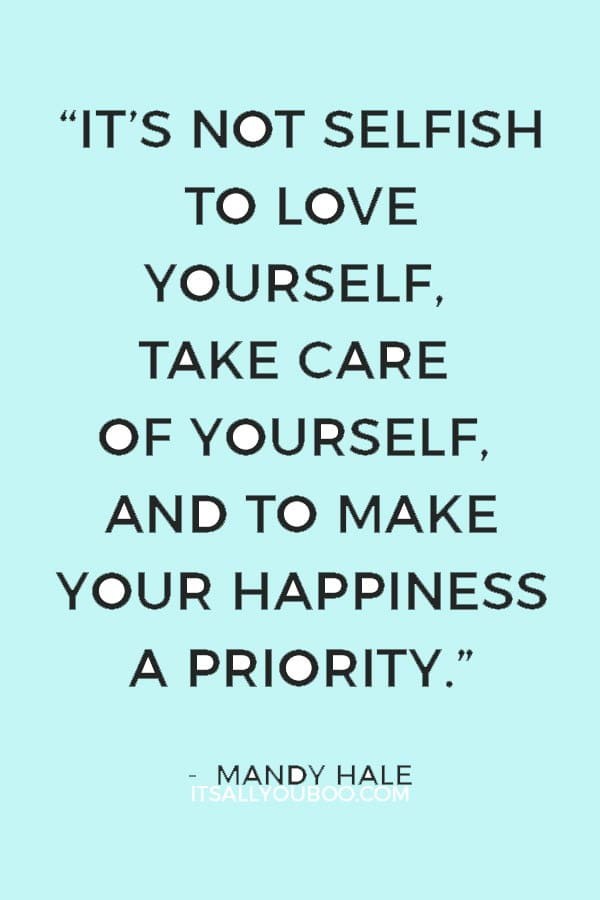 Keep in mind that all preventative care, including staying up to date with your insurance premiums, is cheaper than practically any hospital bill. Put the few dollars you spend in comparison to the dollar amount of medical expenses, and the guilt will be taken out of guilty pleasures.
Yes, It is Okay to Spend Money on Yourself
If you're like me, you've tried doing beauty treatments like press-on nails and home hair dye yourself, but it just doesn't work. I suck at doing hair and nails myself, so if you're the same way, the creative route may not be up your alley. When it comes to beautification treatments that require a salon visit, I choose the grocery-bought, homemade route instead of buying products.
If you are talented with nail polish and hair dye, then the reverse also applies, and staying out of the salon is saving you hundreds of dollars a year. Doing your hair and nails yourself can feel great and is an excellent alternative to high salon prices.
How to Easily Afford Self-Care
We all want that celebrity treatment and feel like we are at our best all the time, but affording the deeper aspects of self-care isn't glamorous.
The public ideology of self-care is typically bubble baths and face masks, and though those nights are great, self-care isn't only about those picture-perfect moments. Real self-care is preventative as much as it can be healing, if not even more so.
Take your self-care routine up a notch by regularly going to see a therapist or visiting a local massage parlor or chiropractor. Going weekly or monthly to get a massage, see a therapist, or get a chiropractic alignment sounds expensive, right? Well, not really.
👉🏽  RELATED POST: How to Have a Staycation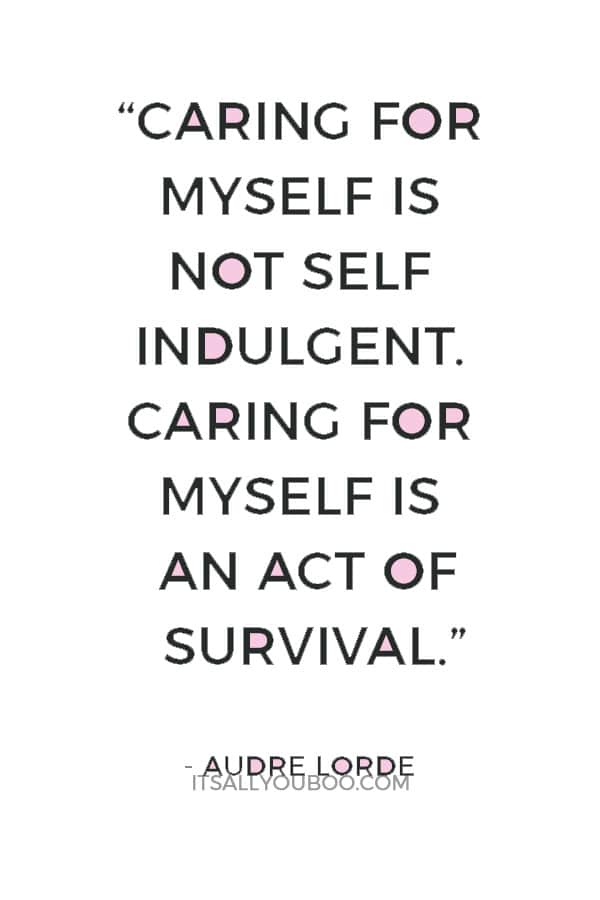 If you used the healthcare marketplace or your job to find your health insurance, chances are you're already covered for therapy and chiropractic care. At the average of $65-$200 per session, it's no wonder that hearing your friend is running late from their chiropractic session isn't common.
Know What's Covered by Health Insurance
Since everyone has different coverage, there is no rule of thumb to compare health insurance policies, but the standard specifications may include:
A doctor's note stating the treatments are medically necessary, and they have prescribed the services for out of office care.
Limited services may be applied, meaning there is a cap on how many times you can see a chiropractor in a specified amount of time, or your provider may have limited the dollar value that is covered within a set period.
Percentage coverage, which is similar to a doctor or dentist visit. Your health insurance may offer to cover a certain percentage of your treatment, for example making a $100 visit only $40 out of pocket.
Hopefully, maintenance and not necessity will bring you through the doors of a massage therapist or chiropractor, but as you get older, if you suffer from knee pain, arthritis, headaches, lower back pain, neck and shoulder issues, or sciatica pain, Medicare will cover treatments.
Getting a full-body alignment even just once a month will improve your immune system, sleep, flexibility, and circulation. In addition to those benefits, regularly seeing a chiropractor will also help reduce levels of anxiety.
👉🏽  RELATED POST: How to Have a Self-Care Retreat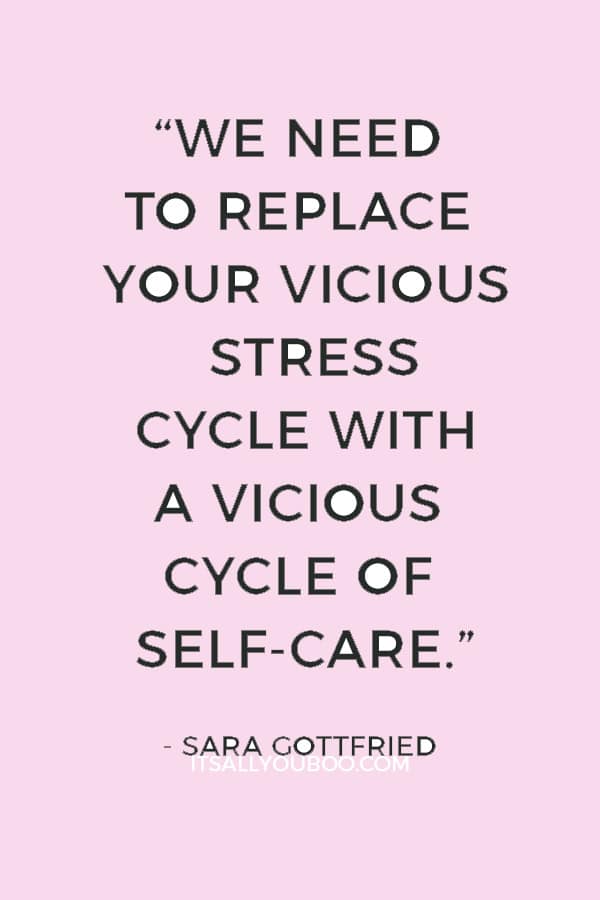 It comes as no surprise that physical health improves you, but exercising your body will always fall short if you don't also work out your mind. Therapy for too long has been stigmatized as something we do only when something is wrong.
When you're not feeling stressed is actually a great time to seek out therapy because, as a chiropractor, it's all about maintaining your healthy state. How we allow our minds to work plays a significant role in how well we function in our daily lives.
How much time should I spend on self-care?
With only 24 hours in a day, making time for self-care is challenging and may even be impossible some days, and that's okay. Some days the only self-care you may make time for is sleep, but that's just life.
How much and how often you treat yourself will fluctuate, but my personal advice is to spend at least 10 minutes a day doing something solely for yourself. A great way to ensure you make time is to really break down how you spend your time. Even if you spend eight hours a day at work, one-hour exercising, and eight sleeping, there are seven hours available for you to care for yourself.
As for my own self-care routine, I still manage to let time slip away without doing what I need despite how much I enjoy my self-care activities.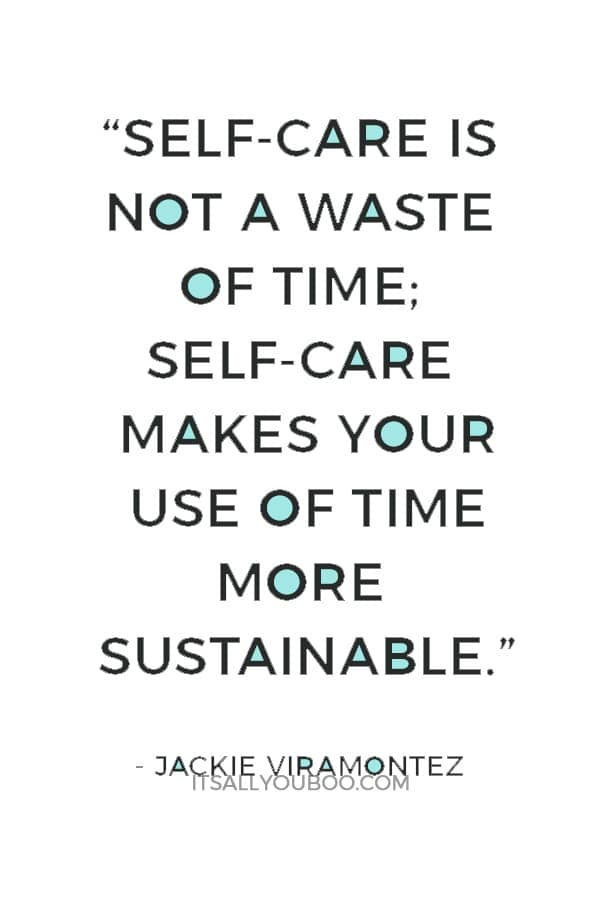 Just like you, I'm working on incorporating personal maintenance into my lifestyle, but here are a few tips that are helping me keep up and stay on budget:
Schedule time for self-care — just how you schedule a meeting with your boss, pencil in things to do for yourself.
Clip coupons to save on ingredients, products, and tools that help keep you at your best.
Gather the gang. Getting friends involved makes activities you wouldn't normally do more fun and could even give you ideas on ways you can do something differently.
Add it to your morning routine. How we wake up sets intentions for our day. By taking time to workout, meditate, or moisturize your skin before looking at your screens.
Try something new by searching for odd or trendy things. Doing something obscure makes anything exciting, and you may even get a good social media post from it.
Schedule time to work out or make hair and face masks with friends, or as some alone time solitude. Making self-care activities as a calendar event can help us fit what feels unnecessary into our busy lives while staying socially active.
Pandemic reasons excluded, it can be hard to juggle work, friends, and family obligations, but trying to keep everything divided can create more stress. The friends I am closest to are the ones that I engage in self-care activities with, from going out to working out.
👉🏽  RELATED POST: 14 Ways To Pamper Yourself at Home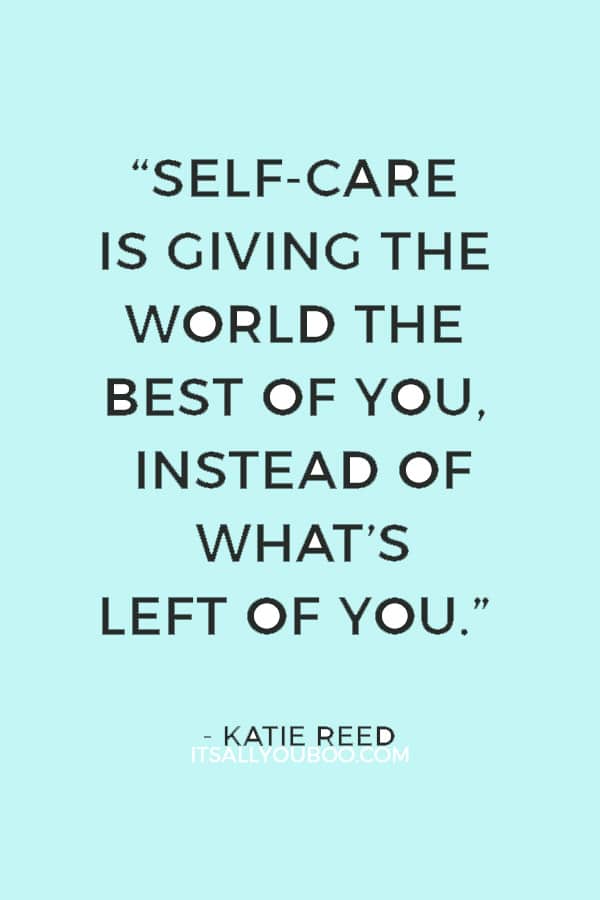 It's Time to Treat Yourself Better
Being healthy is more than being physically fit. Any kind of health professional will stress the importance of mental, physical, and social well-being, all needing to be in balance for a fully filled life. Having responsibilities is stressful, but the satisfaction of checking things off the "to-do list" isn't enough if you're burning yourself out doing so. Sooner or later, you're bound to drop the ball.
Mentioned above are only a few ways to exercise self-care, but the possibilities are endless. Find what works for you, and don't be scared to switch it up. Practicing self-care should be fun and improve your quality of life, not stress your emotional health or your finances.
Printable Self-Love Quotes
Need a reminder to focus on your self-care? Get your 10 FREE printable self-love quotes, that are the perfect reminder that you deserve date night with yourself.
This download comes with high-resolution, graphic quotes that are ready to print and post in your home or office.
Your insurance policies are there to assist you and keep you from needing more coverage, which will happen if you don't take care of each aspect of your health. Utilize any and all of the resources designed to keep you healthy, especially if you're already paying monthly for coverage.
The beauty of self-care is there is no one way to do it. Explore all of the different ways to contribute positively to your health in all physical, mental, and social aspects. Have no shame in replacing expensive products and treatments with homemade and DIY options.
Remember, the most important investment in your self-care isn't money, it's time. That's one of the best self-care tips for parents or anyone with responsibilities to remember.
Be honest with what you need and when.
Constantly putting off treating yourself? Not sure how much time to spend on self-care? Find out how much should you spend on self-care each month. #SelfCare #Wellness #MentalHealth #Relaxation #LoveYourself

How much should you spend on self-care?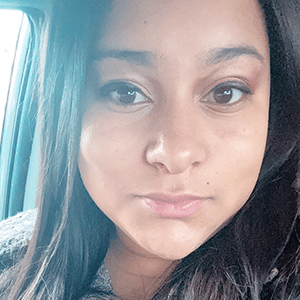 More About Guest Contributor
Danielle Beck-Hunter writes and researches for life insurance site QuickQuote.com. Danielle frequently makes her own skin and hair care products.
Last Updated on May 28, 2023
✕
Get Your Self Love & Care Quotes
+ get weekly tips to help you slay your goals.