Do you feel lonely?
Are you working on your dreams all alone?

It's not an easy thing to admit, but I'm somewhat of a lonely loner. And proud of it? (Maybe, I'm getting there).
Sometimes I wonder if I'm missing out on something.
Am I less than, partly missing parts of something I don't even know I'm missing by being kind of a loner right now?

It Was All I Dream, I Used to…
I used to have these weird nightmares where I would be on a plane, but it wasn't really a plane, just with the rows of airplane seating in a warehouse-like room.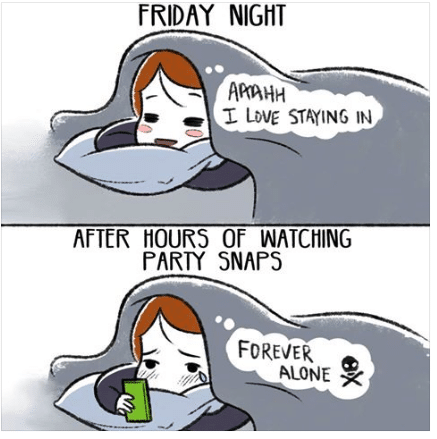 And in the seats were all these people I used to be "friends" with.
In these dreams, I'd feel panic set in from the need to pretend that I was something more than I was because I'd feel like where I am right now isn't good enough to share.
How can being self-employed from my home office/bedroom in the house I share with my mom stake up against lawyers, doctors, and business professionals? Okay, okay I live at home with my mom… would you buy it if I said she was my housemate? (And yes, I know housemates pay rent).
Not only would I feel less-than in these dreams (did I mention that they were recurring dreams?), but I would feel this deep sadness for all the friendships that I'd lost.

Do you ever feel that way?
I always used to wonder if maybe something was wrong with me. Maybe I'm missing that thing that makes someone a good friend? I'm not sure what that thing is, seeing as I probably don't have it anyways.
I must have had this dream at least 10 times. Always the same, always the same feelings from my middle row seat sitting between now strangers.
You know, the typical movie scene reunion incarnated into one of my top 5 nightmares. Maybe I watch too many movies?

We're Not On the Playground Anymore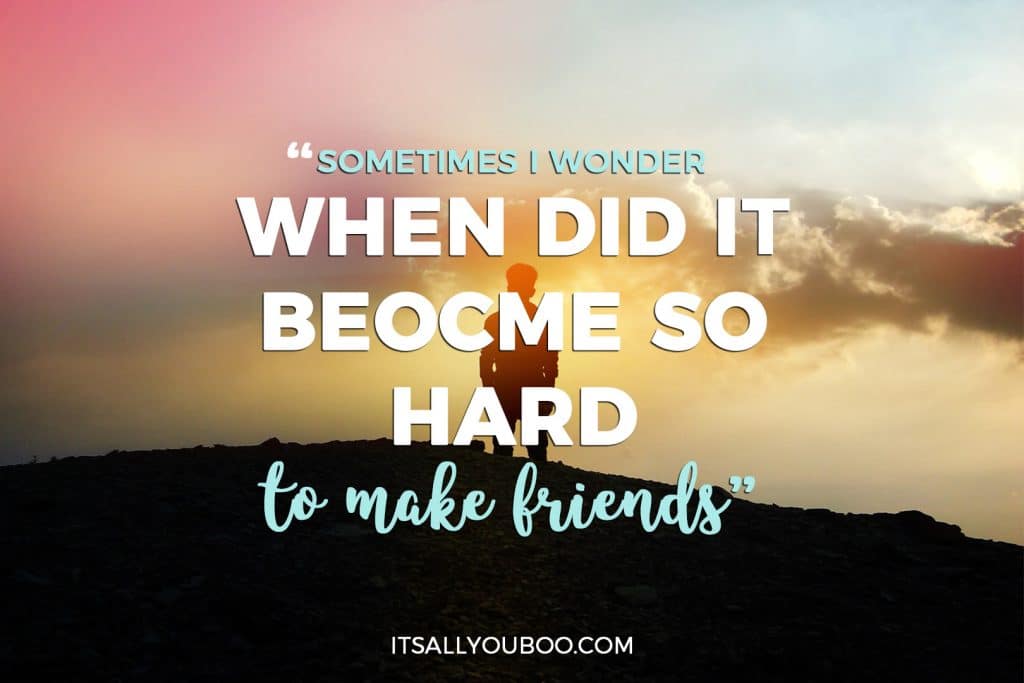 Sometimes I wonder, when did it get so hard to make friends?
Do you remember the days when friendships were forged in minutes from liking the same comic book?
"Hey you love Archie, I love Archie, let's be best friends!"
True story, okay well the theatrical up of a true story. This happened in the fifth grade and we are still friends to this day, not that I actually remember this happening but she reminds me.
I was the one with the comic book. Now I'm the one with the blog? Wanna be friends?
This doesn't happen anymore. What would we even say?
"Hey you love [enter popular brand here], I love [that brand again], let's be best friends!"
You can only imagine what the response I would get, "Okay crazy lady with the big hair, don't rob me."
Seriously, why aren't things this easy anymore? Did we have to grow up and become so unapproachable?
Small talk with new people usually follows a similar script (if they don't think I'm a teenager that is). And I'd be totally lying to you if I didn't say this was the reason why I avoid it like the plague and often choose to not socialize with strangers.
"So, what do you do?" – I'm self-employed.
"So you don't have a job?" – Nope, I do my own thing.
"What's that like?" – A bit of this, a bit of that. Pretty much whatever I like.
"Interesting…" [Insert some eyes glossing over and me swiveling and escaping for the door].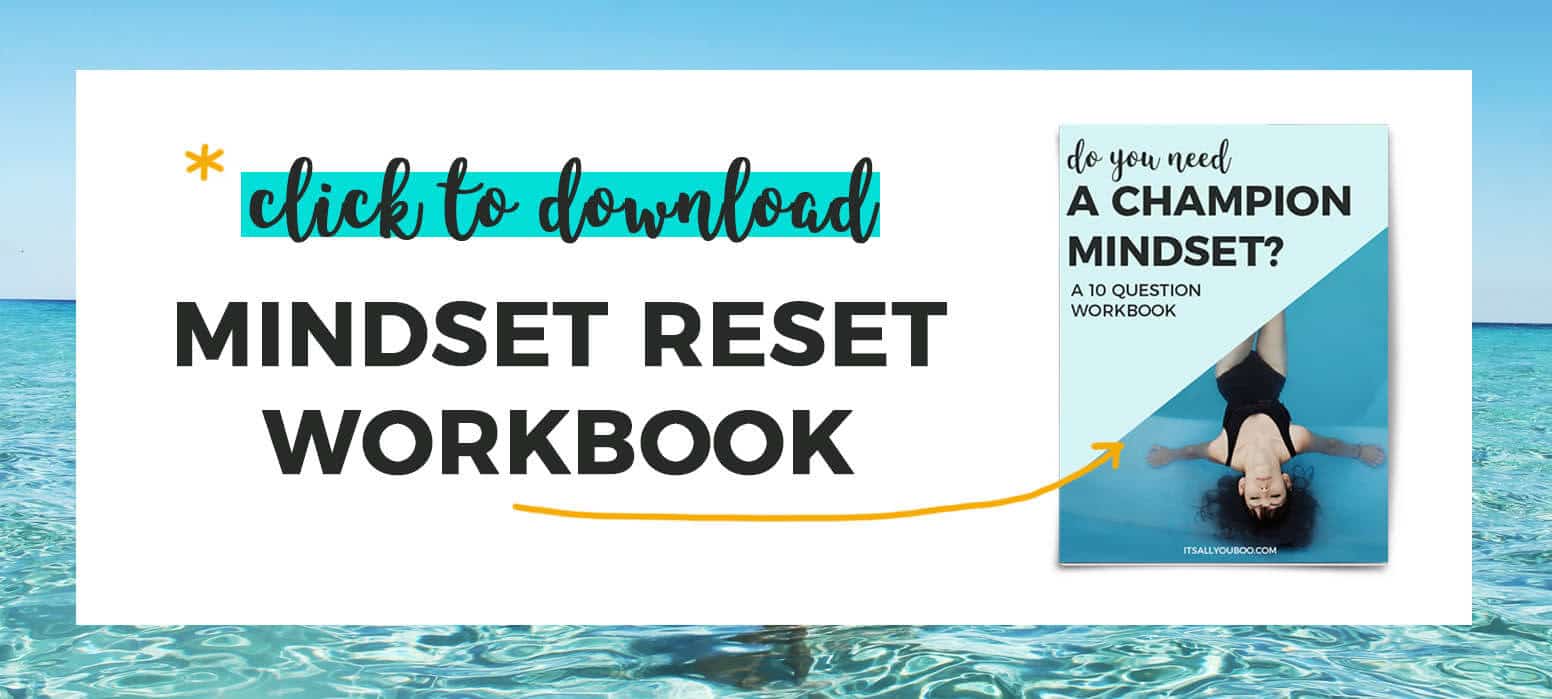 I Try to Blog It Away
I'm so not a journaling kind of girl. I was not that girl who had a diary with that tiny lock and key. I was never one for capturing my thoughts, heartaches and super amazing days on paper.
My philosophy has always been, why bother, if it's great I'll remember.
I'm realizing that the issue wasn't that I didn't like writing, I just didn't like the idea of having to physically write on paper.
Where's this girl now? I can't find her.
Somehow from writing that first email blog post to a few friends back in June has turned into a daily ritual of at least a thousand words per day.
I am so thankful that I started blogging. It's only been a few months, but the connections that blogging has brought into my life (and brought back into my life, some of those people on the plane) saves me from feeling total alone.
It's hard to imagine a day without writing to you now. Especially in this self-imposed loneliness.

No Passport Required
But I've come to realize, that in the loneliness and the quiet is where I find myself. Away from the noise and the busyness of life and the world, stuff and other people's lives.
You always see this happening in movies or read about it in books, the protagonist goes on a journey of self-discovery – a walkabout. "I will climb that mountain, eat that pasta, and walk my way to myself."
Okay, you go do that, but I guarantee that all you really have to do is just get to you, and you are right where you are right now in this moment.
You don't need to quit your job or spend 5K roaming in Rome (I'm all for travel and pasta, and pasta in Rome is the best pasta I've ever had, but do it because it's an amazing experience).
What you seek is not outside somewhere waiting for you to find it. You are right here. And the answers are within you. I can't believe I'm saying these things, but for real friend, it's true.
Often times we already know the answers, but it's just accepting them or being in a place to hear them clearly, to find that clarity. And clarity is found in the silence, in the loneliness.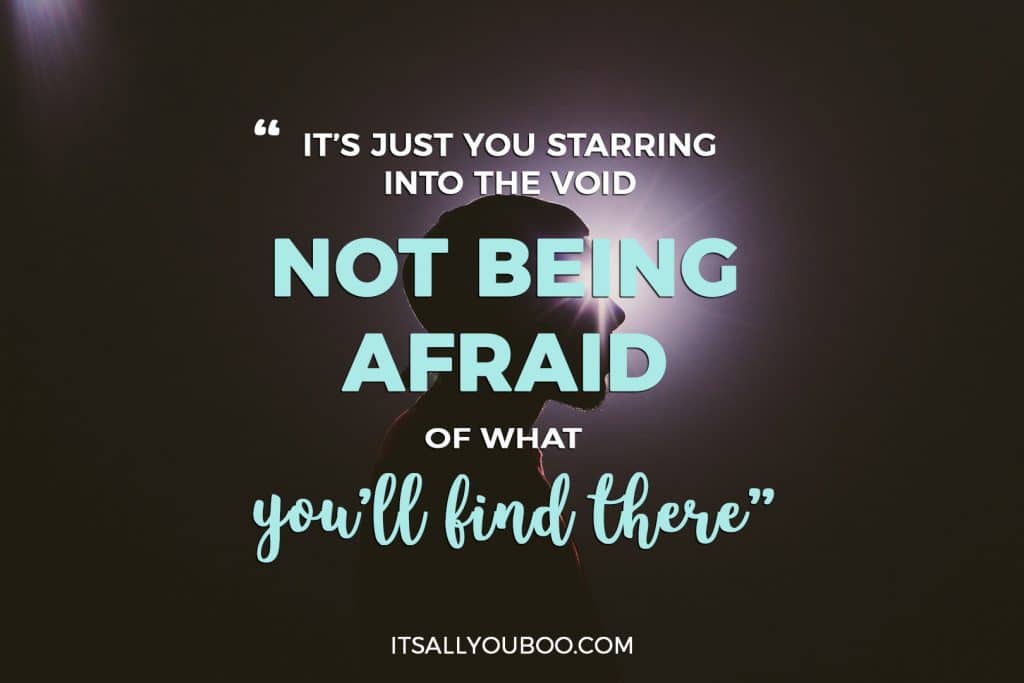 Not searching to fill the void with food, stuff, others or anything else in this world. It's just you staring into the void and not being afraid of what we find there. For me, the void starts with a blank document and a blinking cursor.

A Self-Imposed Sentence
At this point, I am the architect of my own loneliness and even more embarrassingly to admit, I don't mind that much (most of the time). I've become addicted to being alone (even if I do get lonely at times, but that's what movies are for).
But I'm okay with it because I put myself here and it wasn't exactly by accident either.
Phase 1: Saying No.

It first started when I realized that I needed to reduce my spending so I that I could invest that money more directly into myself and my future. That meant learning to say no to a lot of social outings, from dinners to trips. Sorry boo, I'm broke.
Phase 2:

Sorted Out.

Enter the wonder of automated e-mail sorting. No more time spent daily deleting loads of emails tempting me to buy this, read this. Just like magic I no longer see them, unless I want to. I only see what matters, the personal emails and business inquiries get quick responses.
Phase 3:

Offline Connection.

Then came my choice to reduce my online socializing, but if I'm being honest it's more like online gazing. Scroll, scroll, like, like. It's not really socializing, and it just leads to way too much comparing and feelings of "I'm not enough." I realized that social media was the plane.
Phase 4:

Back In It.

To be determined. Could go either way at this point. Walk even further down the lonely road or emerge more centered and self-assured than ever before. Ready to conquer, ready to do my thing, ready to socialize in person and online, hopefully, make some new friends. Anyone available?
With fewer notifications and electronic interruptions, and less going out and socializing, I'm really just left with myself and my thoughts, which has been great for writing and figuring myself out.
Not that I don't see or talk to people, just the overall traffic is way less, but the value of each interaction is much greater. And when I am interacting with someone, I'm present. I no longer feel the pull of technology to always be checking my phone.

A Message to You Boo
I'm just the right amount of lonely and you reading these words is just the right amount of company I need in this solo-land of "figuring it out and trying to make a life for myself from my room with a road-side view."
Every comment and response makes me feel that less alone and reminds me that this loneliness serves a purpose and it's a necessary part of the process (my process at least).
My lonely heart really does get such joy from writing to you weekly.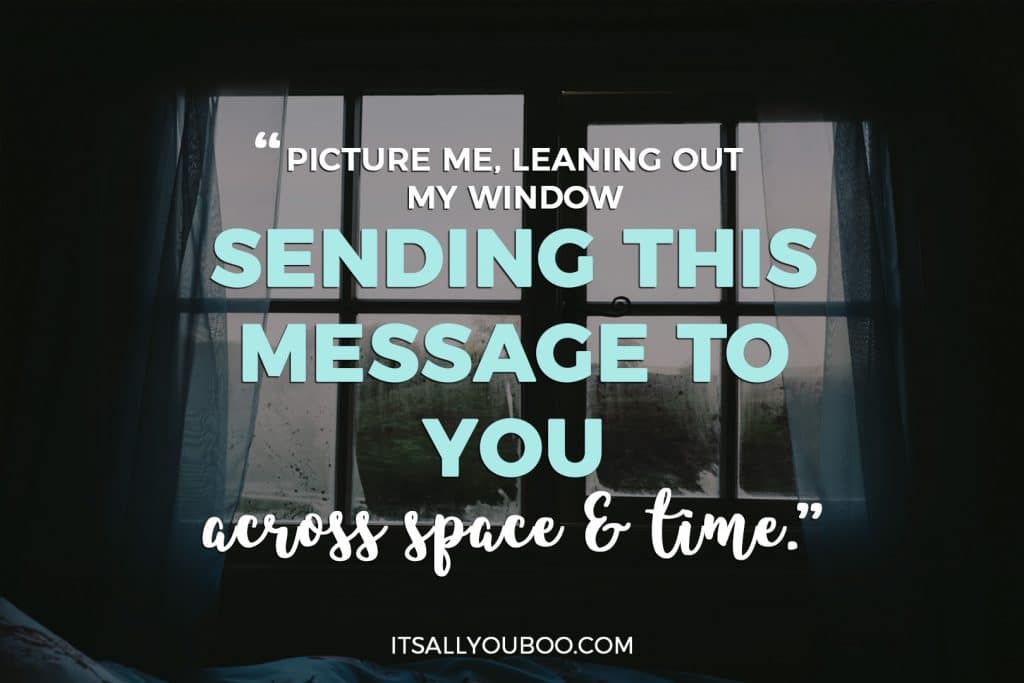 Picture me, leaning out the window of my simple townhouse holding up a tiny woman-made antenna, sending my message out to you across time and space.
Confirmation.
Message sent.
Message received.
You are NOT alone.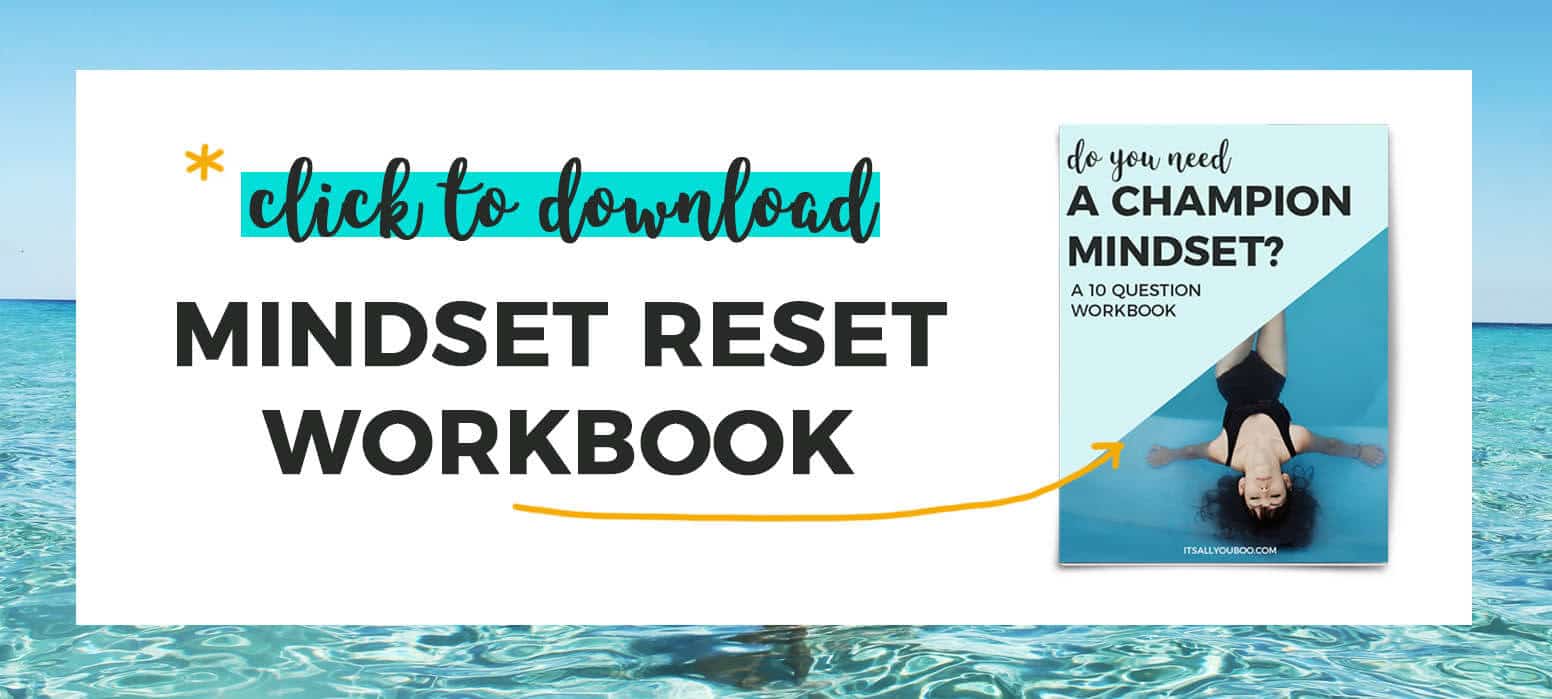 What do you do when you feel alone?