What are the benefits of walking every day?
Should you walk 30 or 45 minutes each day?

You're likely working all day at a desk to spending your evening on the sofa, lack of movement can lead to many health problems.
From the stiffness in your arms, legs, shoulders, and neck, higher levels of stress, to increased risk of heart disease, not moving your body is bad for you.
Don't just sit there for hours on end! You've got to get up and start moving your body.
Whether you are athletic or would want to add movement to your sedentary life, walking can be of great help. It allows you to start the day motivated and can help you shed some pounds.
But there is more to walking 30 minutes a day than enabling you to reach your fitness goals.
So, what are the benefits of walking every day? Scroll through our list to know what walking outside can do for you: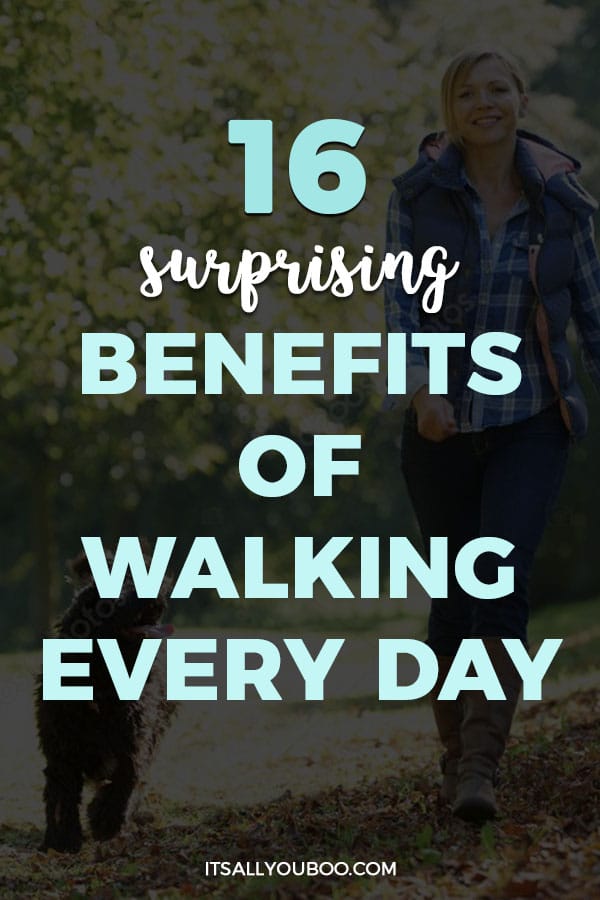 Benefits of Walking Every Day
#1.
Improves Your Mood
Exercise releases endorphins to your body, triggering positive emotions, and boosting your mood.
There's plenty of studies that back up the fact that walking an hour a day benefits your health. Going for regular walks enhances your nervous system and decreases negative emotions, such as anger and hostility.
What's more, going outdoors can benefit you in the long run, reducing tension in your body as well as depression.
If you can't head outdoors for a walk, put up some natural scenery to look up when you're on your treadmill. The simple act of looking at photos of natural scenery enhances that feeling of positivity and emotional stability within you.
👉🏽  RELATED POST: Yoga Poses for Beginners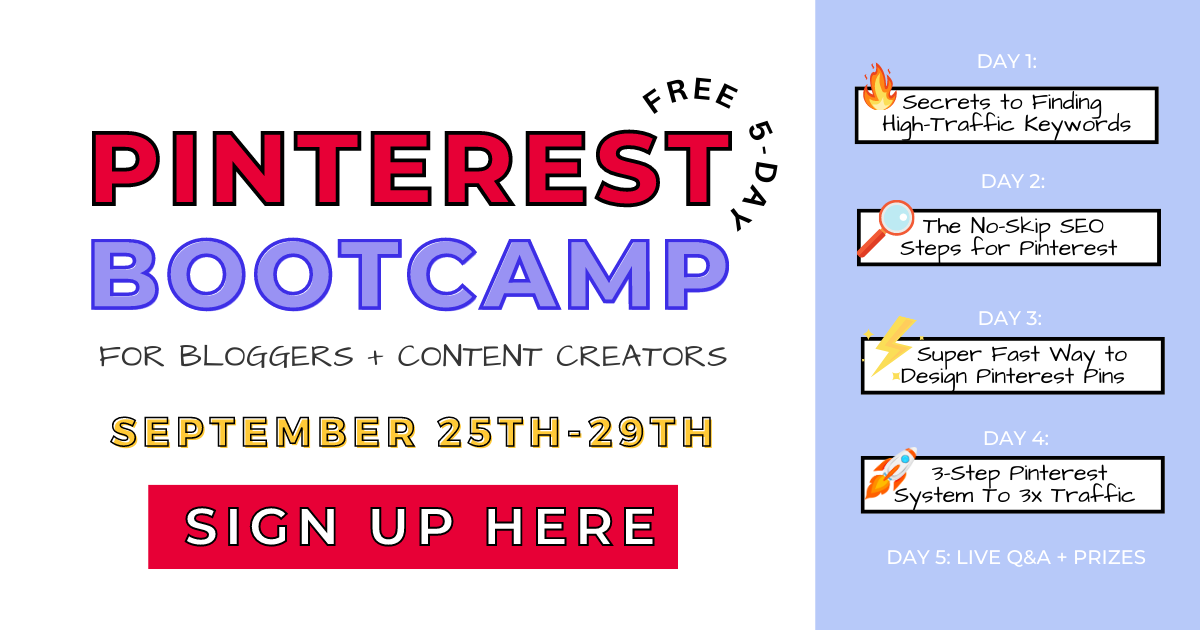 #2.
Reduces Weight
Because of the pandemic, more and more people are now forced to stay indoors nowadays. Although adding some extra pounds might be the least of your worries now, some habits are tough to break.
Fortunately, you can rest easy knowing that you can still indulge in some comfort foods from time to time through a regular aerobic activity such as walking.
Are you thinking about the benefits of walking every day? The ACSM's Physical Activities Guidelines for Adults recommends that those who want to lose weight should at least do an hour-long brisk walk five days a week, or 4 minutes daily.
Just keep in mind that if you're new to exercise, you can start with small increments, then gradually build that up over time.
👉🏽  RELATED POST: How to Start Exercising Again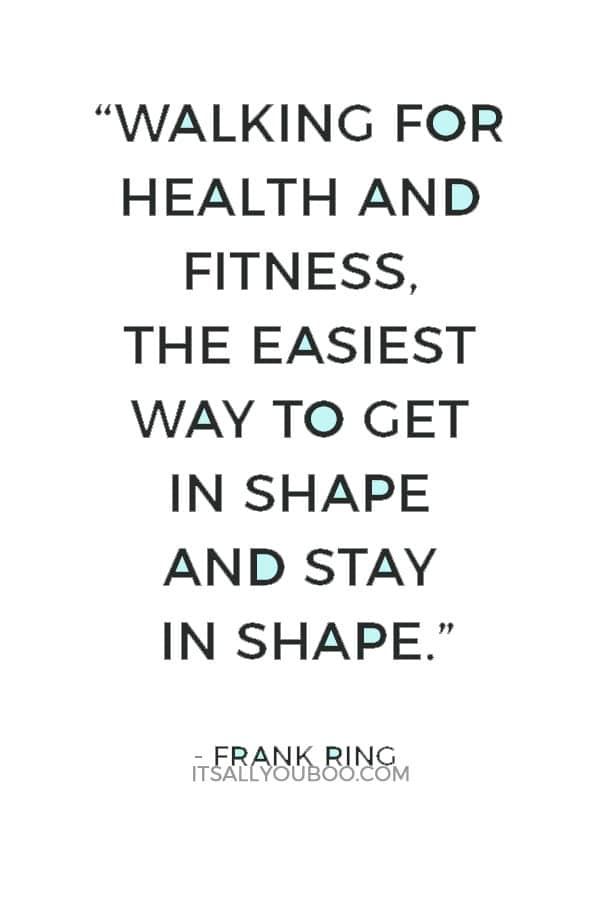 #3.
Improves Heart Health
Just like your muscles, your heart needs to be strengthened with regular activity so that it remains strong and healthy. Fortunately, doing physical activities like walking can significantly improve your heart health.
Some people are led to believe that they should at least hit the treadmill or run for at least an hour to make it worthwhile. Fortunately, if you have a busy schedule and you don't have a regular exercise routine, there's good news for you.
Two long-term studies from Harvard found that one of the benefits of walking every day for at least 20 minutes decreases the risk of having heart disease by up to 30%.
Another study from the AHA journal, Arteriosclerosis, Thrombosis, and Vascular Biology, found out that walking provides you with the same benefits as running. Meaning, you are reducing critical risk factors in heart disease development. This includes blood pressure, diabetes, and cholesterol.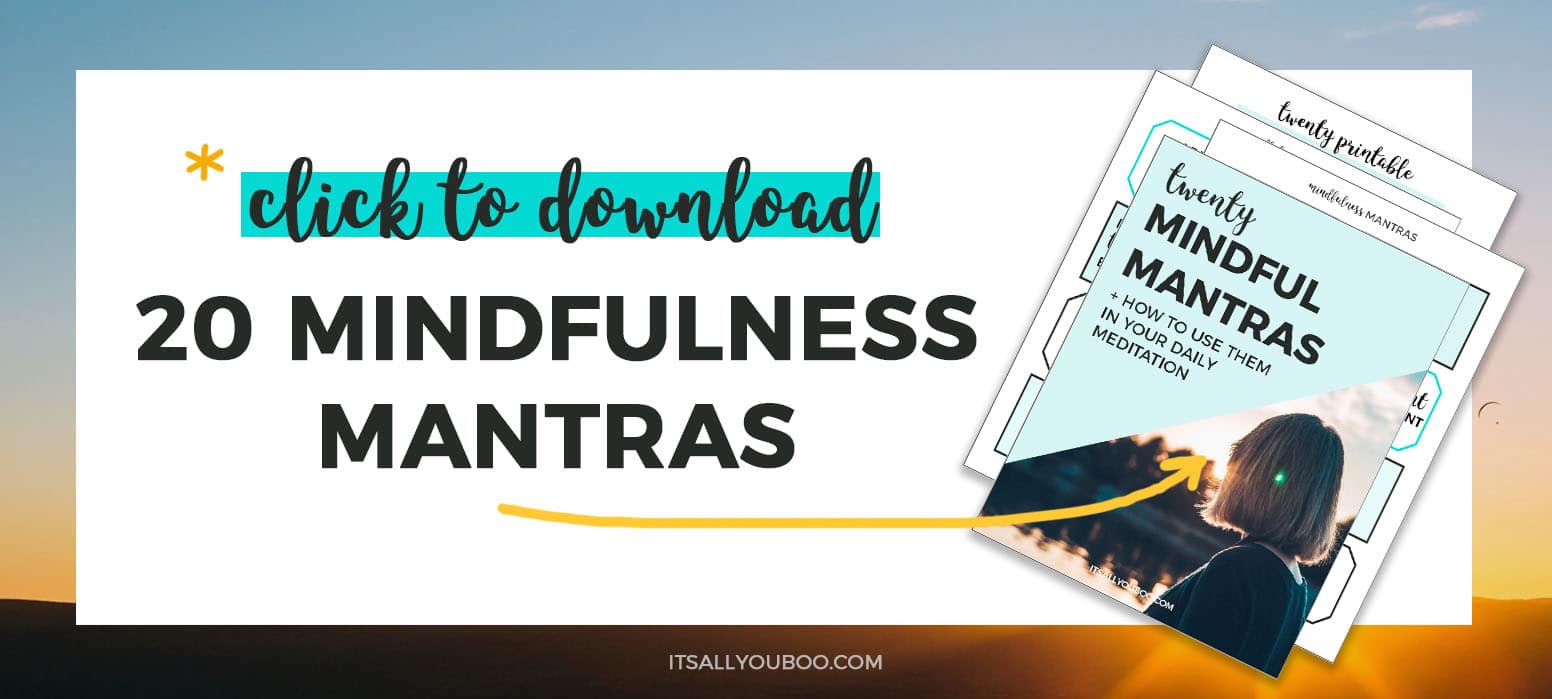 #4.
Boosts Digestion
One of the benefits of walking every day is better digestion.
Do you know that one of the best times you can go for a walk is after you eat? That's because walking after meals helps enhance digestion, aiding food to move through the gut.
There's also strong evidence that walking after a meal helps decrease a person's blood sugar, helping diabetic patients.
👉🏽 RELATED POST: Benefits of Tai Chi Practice
#5.
Manages Weight Better
Brisk walking combined with healthy eating is essential for weight loss, allowing you to shed off those extra calories.
Regular walking also decreases visceral body fat, known as abdominal or belly fat, which is quite dangerous.
If you're too busy, and you don't have the luxury to go out for a walk, then you can add in some extra steps in your routine. In the same way, continually wearing an activity tracker allows you to measure your progress and motivate you to stay fit in the long run.
You might want to figure out what's the best walking exercise for you. To reap the benefits of walking every day, you can go on with your daily routine for the first couple of days, then establish a baseline from there.
You can also begin to set small yet achievable goals for yourself not to end up discouraged. For instance, there's plenty of benefits to walking 45 minutes a day.
In the end, you might surprise yourself how eventually these small goals add up.
👉🏽  RELATED POST: How to Stay Healthy with a Desk Job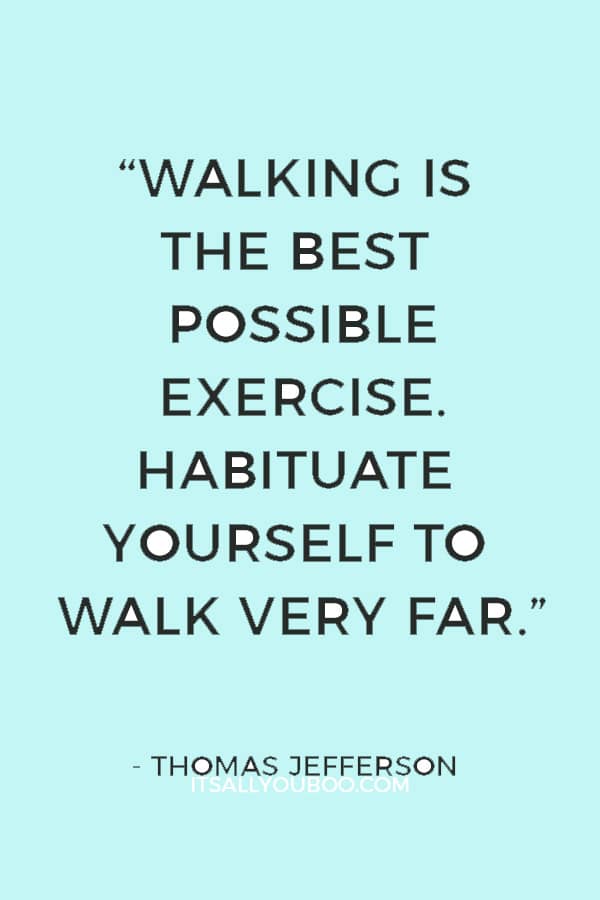 #6.
Improved Brain Function
One of the best ways to keep your brain active is to go for a walk. In fact, there's plenty of morning walking benefits.
A study published at The Proceedings of the National Academy of Sciences suggests that the hippocampus, the part of your brain vital to memory, can be enhanced with regular walking.
The hippocampus begins to shrink as we age, usually when one reaches 55 or 60. However, by walking at least three times a week, brain scans showed that the hippocampus had increased its size to at least 2 percent in the walking group.
The walkers had also demonstrated significant improvements when they took the memory test. This can be due to the enhanced protein levels responsible for learning. These are some of the benefits of walking every day.
#7.
Increases Mindfulness
Have you ever noticed why many people opt to go for a walk if they want to clear their minds? Well, that's because walking helps clear the mind and enhance your awareness.
One of the benefits of walking every day is increased mindfulness. The moment you step outdoors for a walk or go to hit the trails near you, it instantly activates your senses.
Just don't forget to bring your reliable trekking poles with you, so you can feel the breeze rushing into your face and enjoy the trail without hassle.
Instead of watching the world pass you by, you can take the time to walk, be present at the moment, and notice your surroundings. This activity enriches your life as a whole, even soon after you are done.
👉🏽 RELATED POST: 100 Mindfulness Mediation Quotes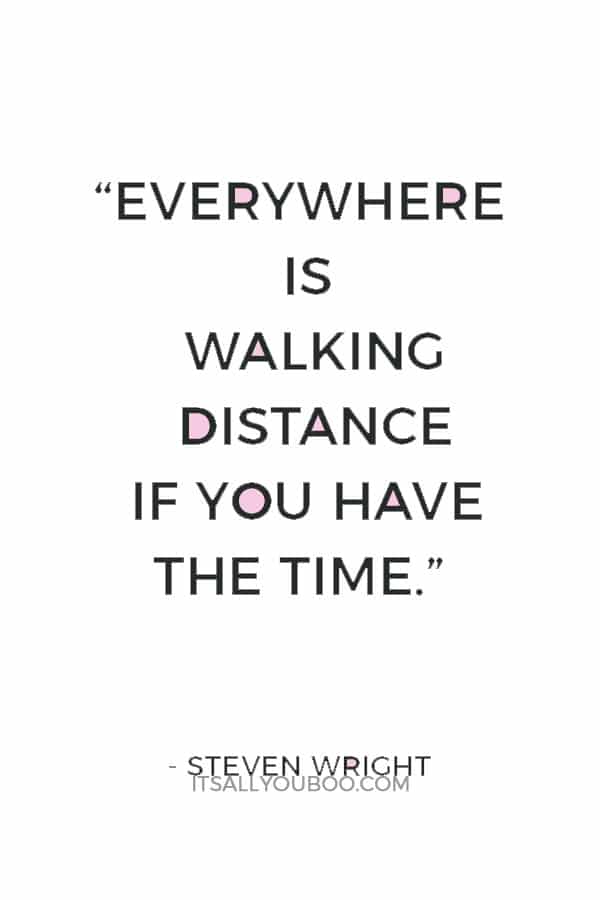 #8.
Reduces Stress
Stress, for one, can affect every individual differently. There's a healthy amount of stress, and some people thrive on performing better with it. But it can also turn into something unhealthy, causing havoc in your life.
Furthermore, living with constant worry won't help you achieve your goals. This increases your body's metabolism, raises your blood sugar, and triggers unhealthy behaviors. Some great examples would be skipping the gym or reaching out to grab unhealthy comfort food.
Whether you're starting with your meditation practice or taking a break from a stressful situation, finding healthy tools and ways to help you manage your stress allows you to stay calm and on track with your goals.
#9.
Eases Anxiety
When you're constantly distracted, it's easy to get caught up inside your head and worry about the unknowns.
So, if you're struggling with anxiety, then taking a walk outdoors can help. Walking can positively impact your mental and emotional state. That's because walking helps release dopamine and endorphins in the brain, triggering that euphoric feeling.
One of the benefits of walking every day is that it eases your anxiety.
You can also try brisk walking to increase your heart rate, like walking intervals, or try switching up your walking speed.
Doing so will change your brain chemistry and help decrease stress and anxiety levels.
👉🏽 RELATED POST: 3 Deep Breathing Exercises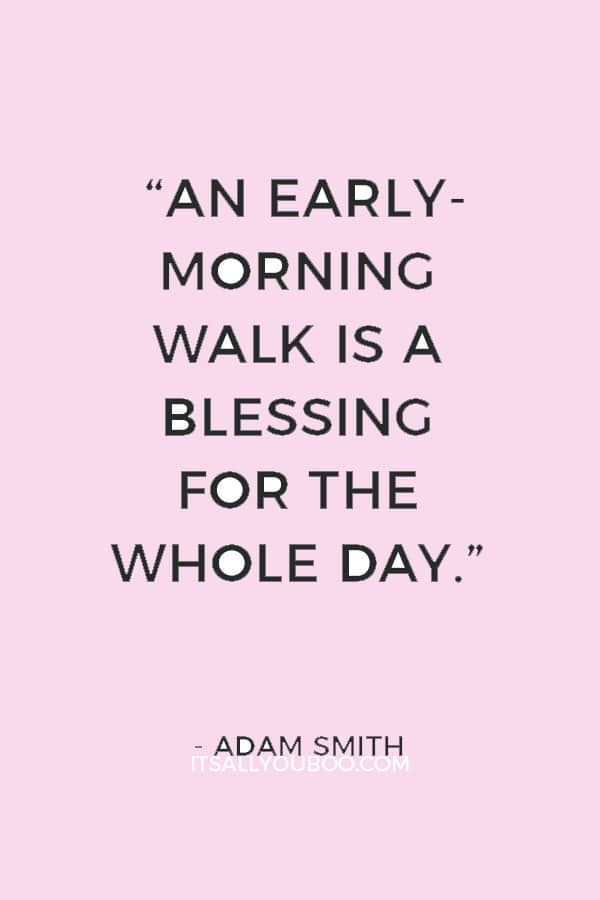 #10.
Reduces Health Risks
Your body produces Vitamin D when you go out and expose yourself to sunlight.
Mind you; Vitamin D deficiency is a common health dilemma. It can also be associated with several health concerns, such as diabetes, rickets, Alzheimer's, prostate cancer, etc.
Apart from that, low levels of Vitamin D are also linked to depression, slow wound healing, back pain, muscle pain, illness, and fatigue.
One of the benefits of walking every day and heading outside for a walk is to ward off these diseases. Also, ensure that you spend some time with the sun. Just don't get yourself burned!
#11.
Lowers Blood Pressure
When you walk, your heart usually pumps faster, thus beating in more blood.
Over time, your heart gets to pump blood with minimal effort. As a result, it is causing a decrease in your blood pressure.
According to a University of Tennessee study, postmenopausal women who usually walk miles daily saw a decrease in blood pressure to up to 11 points.
#12.
Enhances Creativity
Perhaps you feel that you're stuck in a funk, and you don't have the willpower to push through some of the projects. To keep your creative juices flowing, then it's high time that you go for a walk!
The Journal of Experimental Psychology, Learning Memory, and Cognition found people who walk often tend to think more creatively.
That's because walking enhances blood flow and circulation in your body, which in turn increases chemicals to boost your mood. This also allows you to go outside of your typical environment and think outside of the box through moving.
One of the benefits of walking every day is for you to stimulate your creative juices.
Therefore, if you find yourself struggling with a mental block, heading for a short stroll can improve your insight.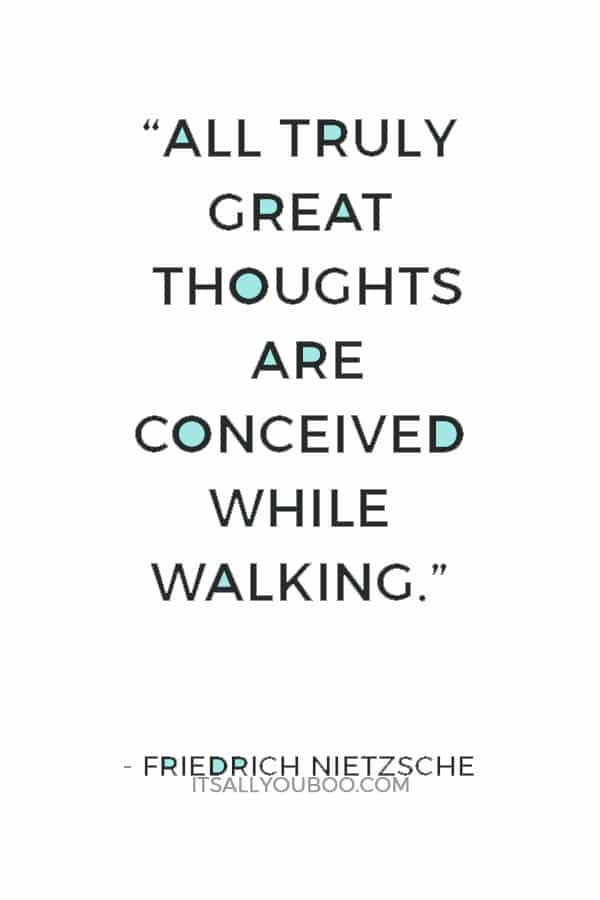 #13.
Improves Sleep Quality
Prioritizing sleep is essential if you want to perform your best. Fortunately, walking can help you with that.
Although walking itself wouldn't affect your sleep duration, there is a study on postmenopausal women who participate in light to moderate physical activity. According to the study, postmenopausal women who have light to moderate physical activity have a night of better sleep than sedentary ones.
Moreover, the National Sleep Foundation also backs up the fact that walking or exercise can help enhance a person's sleep quality.
#14.
Younger-looking Skin
Walking stimulates the production of collagen in the body, making it look smooth and elastic. This also decreases the likelihood of developing varicose veins.
Since walking strengthens the leg muscles, it enhances the venous system's ability to circulate blood throughout the body.
#15.
Sturdier Bones and Joints
Walking helps enhance joint mobility, preventing a person from losing bone mass, and even reducing fractures' risk.
The Arthritis Foundation recommends that walking for 30 minutes daily can reduce joint pain, stiffness, and inflammation.
👉🏽 RELATED POST: How to Practice Qigong Meditation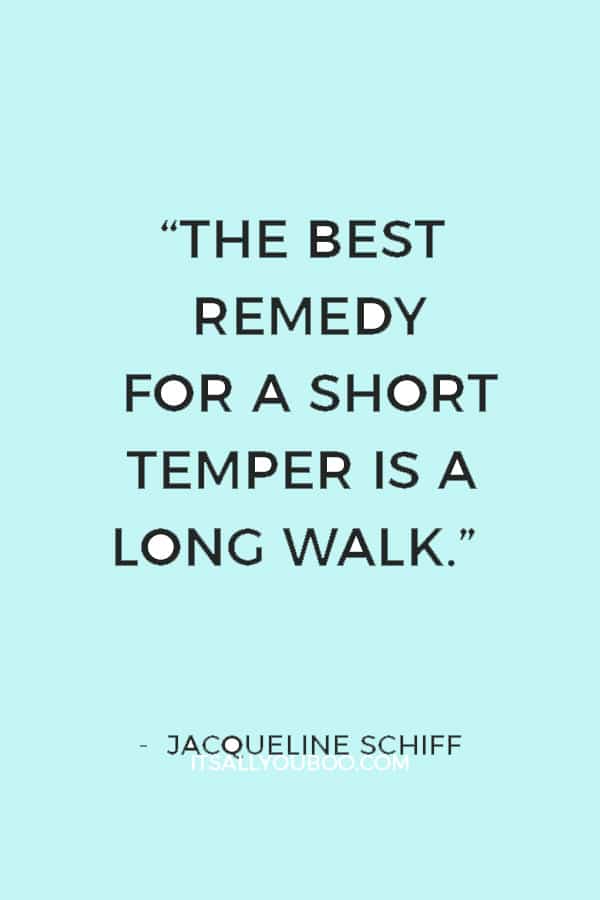 #16.
Have Fun and Satisfaction
Spending your time at the gym and being confined with the same four walls can be mundane.
That's why regularly engaging in an outdoor activity is reported to provide greater enjoyment and satisfaction.
If you're walking outside, you can head for a change of scenery to keep it interesting. If you want a challenge, you can even take an alternative route every once in a while.
Go For a 30-Minute Walk Today
Without a doubt, heading outdoors for a walk can improve your physical and mental wellbeing.
The best part? You can bring a family or friend with you!
Free Printable Mindfulness Mantras
Walking alone and need something to think about? To take time daily to focus on your breathing and body? Start taking time for daily mindfulness mediation. Get your 20 FREE Printable Mindfulness Mantra cards.
So go ahead to the door and enjoy the great outdoors. You can start with just 15 minutes and work your way up to 30, 45 minutes, or even an hour.
Put your walking shoes on and just step outside!
Want to know what walking for 30, 45 minutes or an hour does for your body? Click here for 16 benefits of walking every day outside or on a treadmill by @geraldinewalks. #FitnessGoals #FitnessJourney #Walking

What are the benefits of walking for you?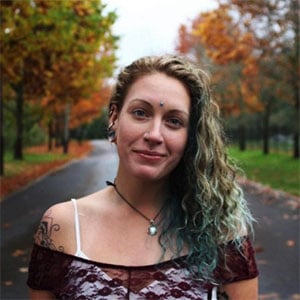 More About Guest Contributor
Geraldine Mills works as an Outreach Community Specialist. She was once a resident of South Africa, then flew to Australia for a change of scenery. When she's not working, she's at home sipping the best local wine while reading travel itineraries for more adventures.
Last Updated on July 11, 2021
✕
Get Your 20 Mindfulness Mantras
Subscribe to our VIP newsletter, plus get the free affirmations.