Want to make a small business plan checklist? Looking for the essential parts of a business plan?
Despite what sensationalized headlines want you to believe, only one in five businesses fail during the first two years of opening. While these numbers sure are a bit more refreshing than the urban legend of 50% failure rate, not everything is hunky-dory for startups.
For a start, only one out of four businesses will make it to 15 years or more! What's more concerning is that several businesses fail to take off due to preventable reasons – the primary one being the lack of a concrete business plan.
If you have an amazing small business idea, you cannot skip over than essential business planning stage. Whether that means doing market research, creating a cash flow statement, or identifying your target market, you have to create some sort of business plan outline.
In this post, we will take a look at how a solid and realistic business plan can be your business's lifeboat, even as you navigate the choppy waters of entrepreneurship. When you've been in business for years to come, you'll be happy you did!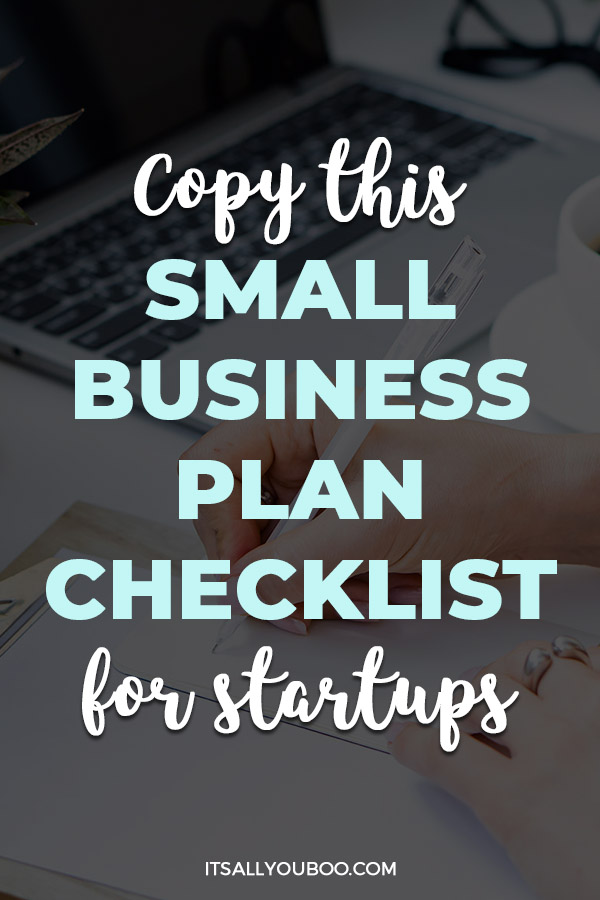 What is a Business Plan? And Why Does It Matter?
If your business were a living entity, your business plan would be its very life force.
In other words, a business plan is a formal document describing a business and everything that contributes to its success. As such, it includes organizational goals and objectives, products or services, revenue and financing, operations model, leadership and staffing, and roadmaps for achieving results.
This business plan acts as the north star for your startup and lends direction to its progress. Hence, it should come as no surprise that startups that had a business plan grew 30% faster than those without a plan.
Further, a well-defined business plan rakes in the following benefits:
The process of writing down the business plan offers clarity of thought and ideas while determining the scope of your business, how it will operate, and the resources necessary for getting started.
Committing your ideas to paper also allows you to analyze them objectively. After running through them, you can weed out the ones that are not feasible and focus your energy only on the ones that seem practical.
While writing the business plan, you will have to research the market, your ideal customers, and your competitors – such insights will allow you to make smarter and more decisive decisions.
A clear understanding of your business and its offerings empowers you to form strategic partnerships that foster mutual growth.
The business plan lays the foundation for the company culture, which will instill confidence in new recruits as they become a part of your workforce.
Want a TL;DR version? You need a business plan to succeed! Use this post as your business plan template.
👉🏽  RELATED POST: Legal Requirements for Starting a Small Business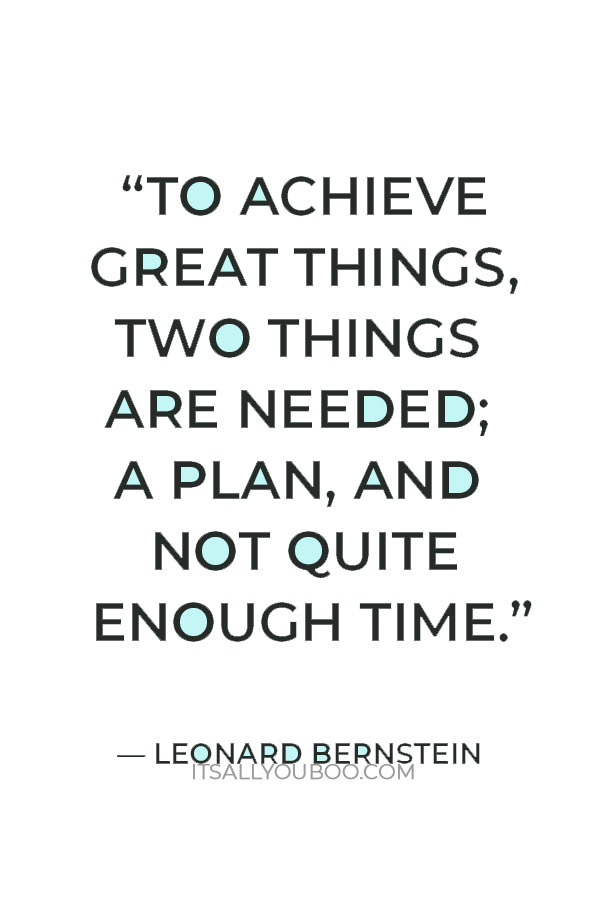 A Step-by-Step Guide: How to Write a Business Plan?
Writing a business plan can be intimidating – we get that. However, it is the absolute first step to starting a business. And so, the sooner you get it out of the way, the easier it is to graduate to the more thrilling aspects like checking out Northwest registered agent reviews or joining startup forums!
If you still find yourself staring down at a blank sheet while writing a business plan, here are a few steps to guide your business plan sections:
Step #1:

Define the Vision, Mission, and Values
If you are serious about your startup, you would already have a solid understanding of what your startup aims to do and how it plans on doing it.
Dig in a little deeper, and you will understand why you do it as well. And at the core of all this soul-searching lies the mission statement of your startup.
It defines the primary purpose why your startup exists. On the other hand, all your goals and aspirations are encapsulated in the vision statement. And your values dictate the medium of achieving these goals.
Congrats on discovering the three main pillars that will drive your business startup!
Step #2:

Identify SMART Goals
Sure, knowing the origin story of your startup is crucial. However, you should not lose sight of your destination. As such, you will also have to note down the business goals and milestones that represent the growth of your startup.
Naturally, you may strive to be a unicorn, have a large client base, and have an impressive turnover – who doesn't? But if you chase these objectives at random, you will fail to drive results.
And so, these goals have to be SMART – Specific, Measurable, Achievable, Relevant, and Time-Bound. Such an approach will make your goals realistic and tangible.
This step is especially critical if your new business is part of your exit strategy from your day job. You have to plan business goals, if you ever want to successfully become your own boss.
👉🏽  RELATED POST: How to Acheive Business Goals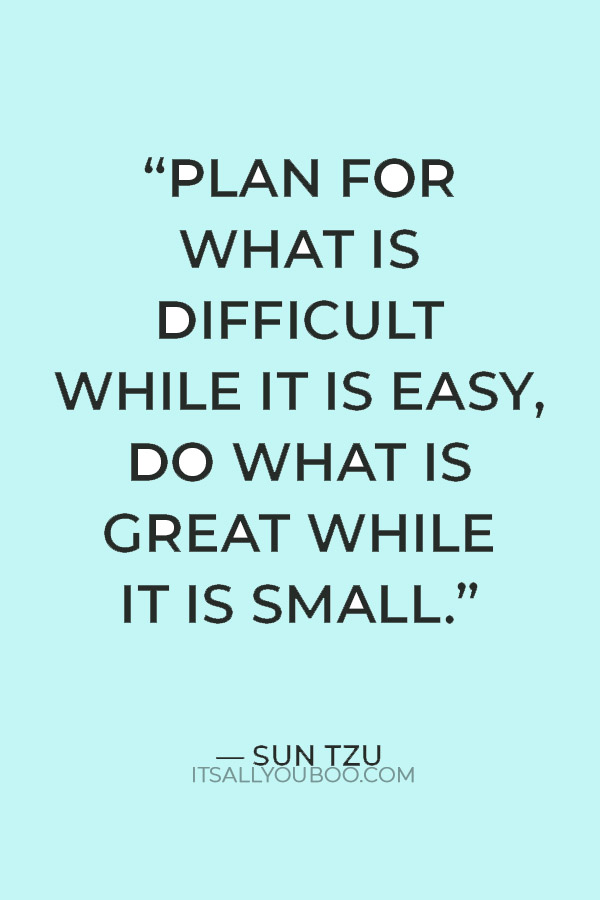 Step #3:

Invest Time in Research
What you have done so far is nothing far from introspection. However, a business does not operate in a vacuum; it is also a product of its surroundings and conditions. And so, you will have to direct a significant chunk of your research outward to understand external stimuli that can influence your startup.
You can deploy various tools and methodologies like industry research, surveys, questionnaires, benchmark analysis, etc., to understand more about the prevailing market conditions, who you are selling to, and who is offering similar products or services.
Step #4:

Get Writing!
Once you have done all your homework, it is only a matter of putting all your thoughts, observations, and ideas to paper and forming a business plan!
Continue reading for a breakdown of all the essential business plan sections.
Step #5:

Keep Editing
One of the greatest advantages of a business plan is that you can go into the elaborate details of how to run your startup. However, it's important to remember that the goal isn't to create a perfect business plan, but rather a realistic one.
One of the greatest pitfalls of a business plan is that you can go into the excruciating details of how to run your startup. Don't spend too much time working to make it perfect, instead aim for making it workable.
To avoid falling prey to the latter, edit your business plan to keep it succinct and easy to read. The average length of any business plan is 15 to 20 pages. Also, maintain consistency in the tonality, voice, and style while drafting your business plan.
👉🏽  RELATED POST:  Ways to Get Money to Start a Small Business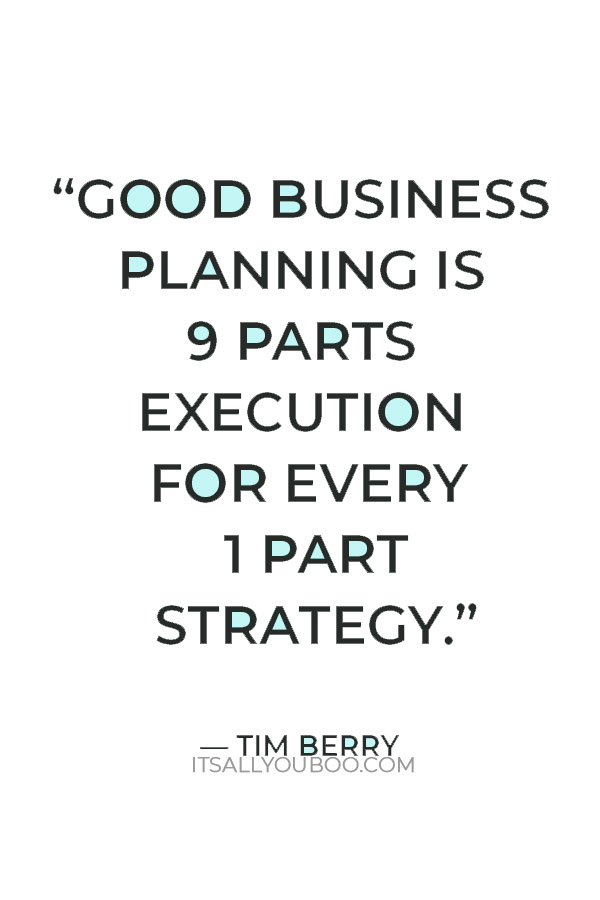 The Anatomy of a Small Business Plan for Startups
Now that you understand the process of creating a business plan checklist, it is time to round up everything that goes into it. This includes:
A.

Executive Summary
An executive summary offers a high-level view of the business and caters to the requirements of those short on time. Think of it as the distilled version of everything contained in the business plan.
Typically, an executive summary is a page long and contains key points like:
What does your startup do?
What does it aim to do?
What does it sell?
What makes your offerings unique or different?
Who are your target customers?
How will you reach your target audience?
How much revenue do you generate?
What is the foreseeable revenue potential?
What is your pricing for the product/service?
Who is a part of the startup?
While the executive summary is the first section of your small business plan checklist, reserve writing it to the end.
B.

Industry Analysis
Industry analysis is a key section of your business plan. After all, it is the market that will determine the success of your business.
Entering the right market at the right time allows startups to consolidate their presence and register an impressive growth trajectory. Doing quite the opposite may result in your startup tanking, no matter how unique and innovative your offerings may be.
The quickest way to adjudge whether your startup is a great market fit is by performing SWOT (Strengths, Weaknesses, Opportunities, and Threats) analysis. Such a visual representation can validate and justify your market-linked business decision and help in formulating future-proof strategies.
👉🏽  RELATED POST: How to Start an Online Store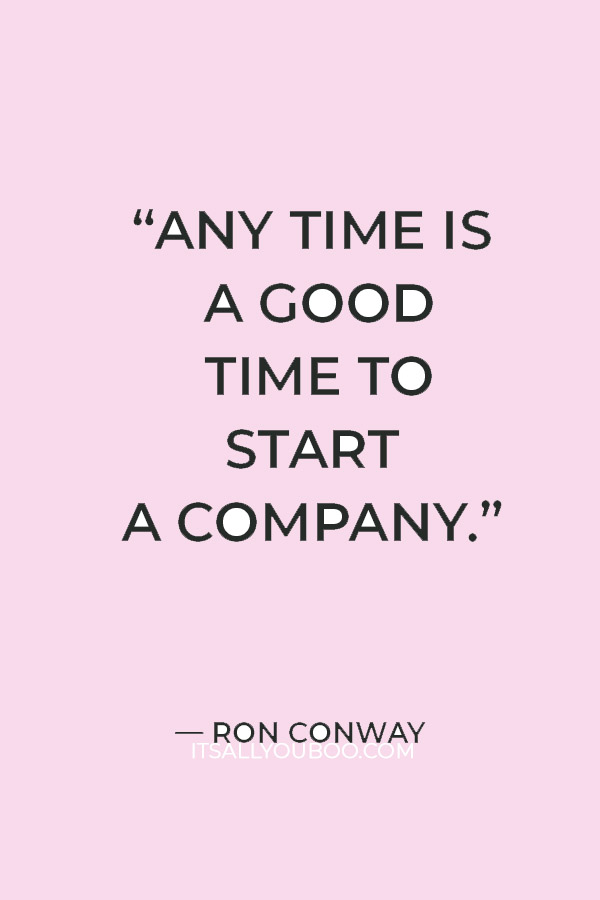 C.

Customer Analysis
It is no secret that targeted marketing is the key to accelerated business growth- especially in the case of startups. However, before appealing to a niche audience, you need to understand who they are in the first place!
And here's where customer analysis enters the scene.
This portion of the business plan paints a vivid picture of an ideal customer – someone who offers maximum customer lifetime value (CLV). The simplest way to segment such customers is through demographic factors like their age, sex, location, level of education, behavior patterns, etc. You may even create multiple buyer personas if your product/services cater to a larger clientele.
D.

Competitive Analysis
As the old saying goes, keep your friends close and your enemies closer. Including competitive analysis in your business plan allows you to acknowledge competition while also comparing and contrasting the similarities and differences, respectively.
List down your competitors' weaknesses and devise ways to overcome them while building your own strategies. At the same time, you can use this opportunity to highlight what sets your business apart and why customers should purchase from you.
E.

Products and Services
This segment of the business plan should go into the details of the products and/or services that you offer.
It may be tempting to ramble on about the features and specifications of your offerings that make them pop out. However, it will result in a loss of interest. A better approach to talking about the products and services is by presenting them as solution-centric. Talk about how your products or services can address customer pain points and improve their life.
F.

Marketing and Sales Plan
This portion of your business plan should talk about how you plan on marketing and selling your product and services. As such, it must answer the following questions:
What are you selling, and what makes it unique from similar offerings?
Where will you be selling the products/services?
What would be the cost and pricing model of your product or service? How did you reach this valuation?
How will you reach out and engage with your target audience?
What is your social media strategy?
👉🏽  RELATED POST: How to Create A Blog Business Plan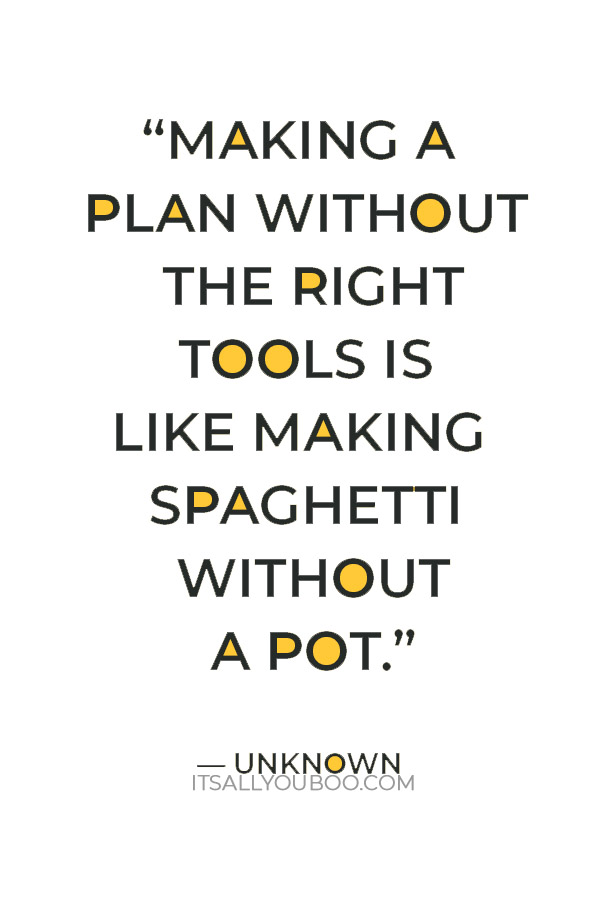 G.

Logistics and Operations Plan
The logistics and operations plan will contain all the workflows involved to translate concepts into reality. It indicates that you have a solid understanding of how your business functions internally and how it interacts with external supply chain players, such as vendors, suppliers, etc. This section must also include contingency plans that will come into effect if any workflow or processes fail.
H.

Financial Plan
Even if you are sitting on the brightest and most innovative idea and putting in more than the requisite amount of time, effort, and money, everything boils down to the financial health of the startup. After all, customers want to transact with businesses that offer long-term value. Similarly, investors would be more interested in financially-sound businesses. And to build this trust, a financial plan would typically include the income statement, the balance sheet, and the cash-flow statement.
I.

Management Team
Having a strong management team can be an indicator of success, so why not share these details in your business plan? Include the names and profiles of the core management team and talk about what they bring to the table.
J.

Exhibits and Appendix
The appendix is simply a collection of auxiliary documents that did not make it to the main business plan. Such documents support any claims made in the business plan.
👉🏽  RELATED POST: How to Find a Business Idea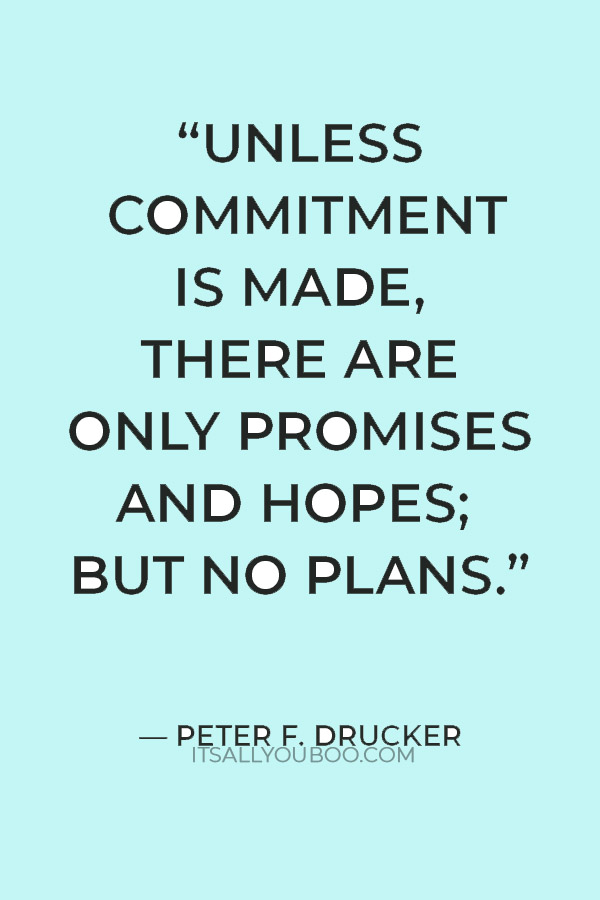 The Ultimate Business Plan Checklist
To summarize, your small business plan checklist will contain the following:
Executive Summary
Company Overview
Industry Analysis
Customer Analysis
Competitive Analysis
Products and Services
Marketing Plan
Logistics and Operations Plan
Financial Plan
Management Team
Appendix
Ready to Start Up Your Startup Journey?
A reliable small business plan checklist is a powerful tool for clarifying business strategies, managing resources, performing viability testing, and identifying potential roadblocks.
Get Your Strategic Planning Workbook
Ready to start that business plan? Get the Free Strategic Planning Workbook, and create a step-by-step plan for a successful business.
Plus, it can help clinch external funding when it comes to it. So whether you plan on creating a one-page pitch or something along the lines of lean business plans, do it either way to reap long-term results!
Don't start your business without a plan! Click here to copy the best step-by-step small business plan checklist for startups by @llcuniversity. #BusinessPlan #StartUp #Entrepreneur #Business

What's in your small business plan checklist?
---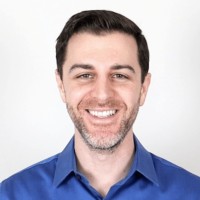 More About Guest Contributor
Matt Horwitz is the founder of LLC University, a website that teaches people how to form LLCs. Matt is the leading authority in LLC education and is featured in CNBC, Yahoo Finance, Entrepreneur Magazine, and US Chamber of Commerce. Matt holds a Bachelor's Degree in business from Drexel University with a concentration in business law. LLC University®, established in 2010, was the first company to create free LLC courses in all 50 states.
Last Updated on August 25, 2022
✕
Start Strategic Planning!
+ get weekly tips to help you slay your goals.