What are the legal requirements for starting a business? How can I legally start a small business?
The idea of starting a business can be exciting. You've come up with a business idea, you've maybe even created a business plan.
Whether you're starting an online store, a part-time at-home business, a blog, or even a side-hustle, there's legal stuff you need to take care of.
You'll find that many people in the industry have started out strong. But they faltered midway due to legal complications. So, you need to understand all the legal requirements for starting a small business.
It can be time-consuming to research business legislation, but it is always better to learn.
What are the legal requirements for starting a business in the United States? Here you go!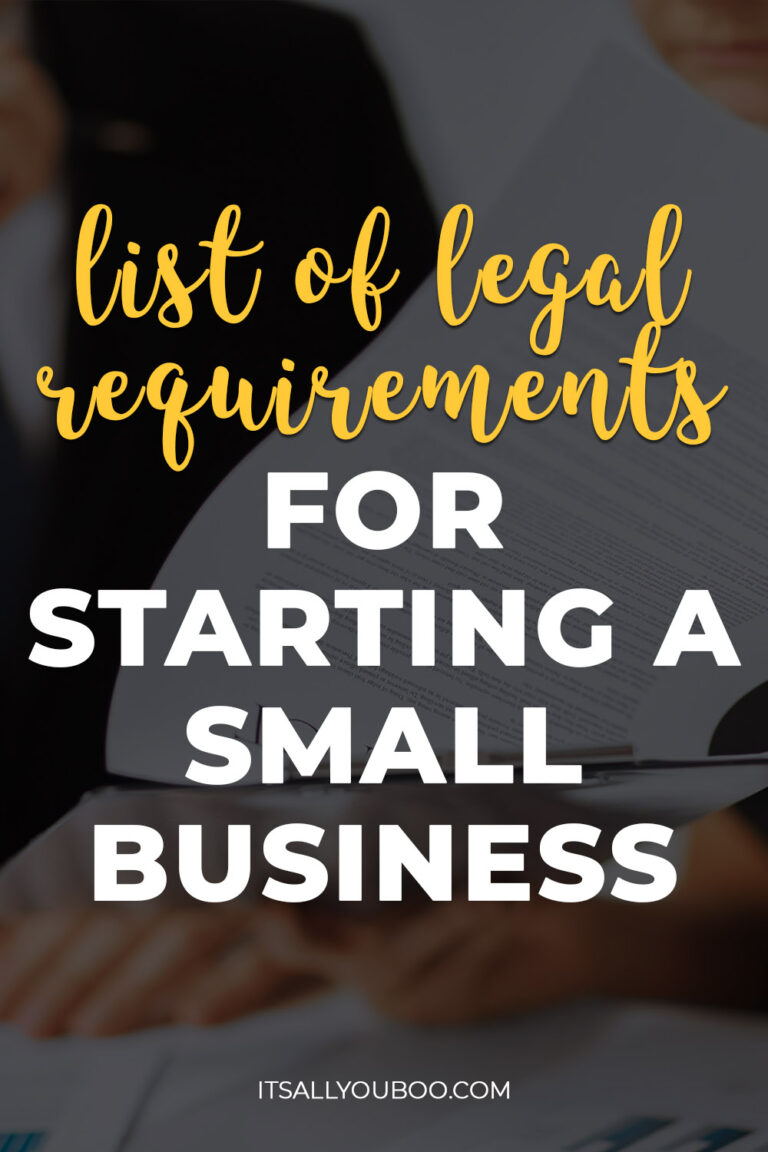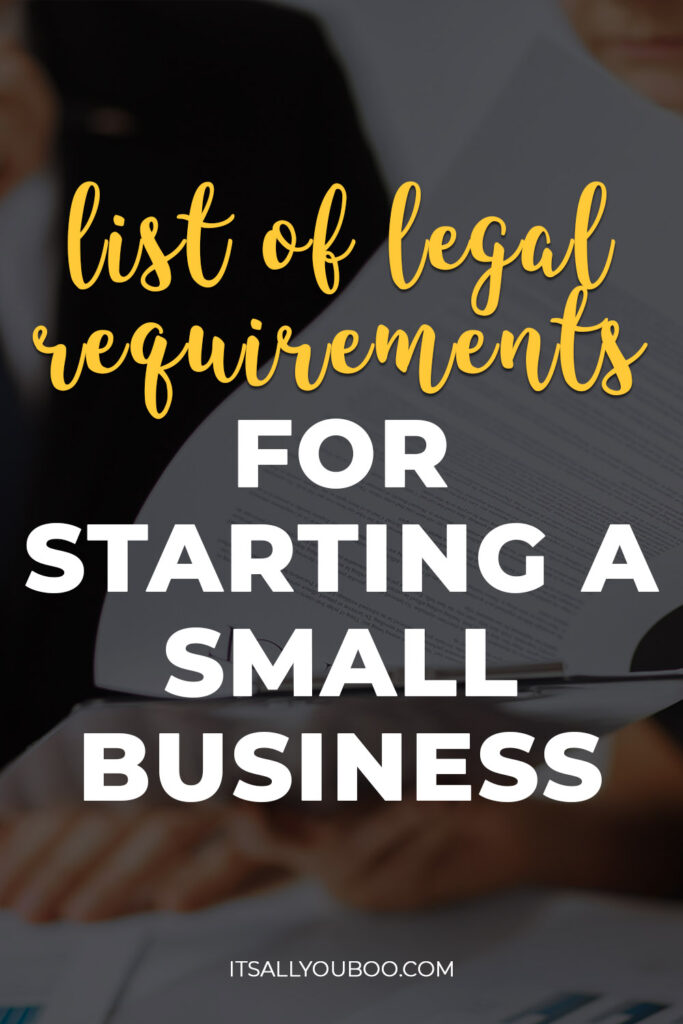 THIS POST MAY CONTAIN AFFILIATE LINKS.
CLICK HERE FOR MY FULL DISCLAIMER STATEMENT.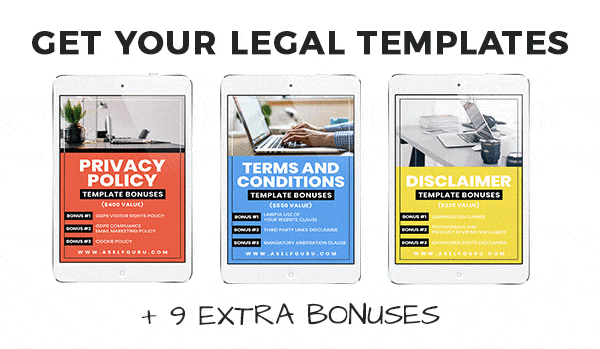 Disclaimer: This article is for informational and educational purposes only, does not constitute legal advice, and does not establish any kind of attorney-client relationship with me. I'm not liable or responsible for any damages resulting from or related to your use of this information.

Legal Stuff for Starting a Business
#1.
Create a Proper Business Structure
Operating a firm as a sole proprietorship without a formal legal structure is dangerous.
Asset liquidation is a way for a business's creditors to obtain reimbursement.
Thinking about which business structure would be the best is one of the most important legal requirements for starting a small business.

A. Limited liability corporation (LLC)
An LLC helps business owners secure their assets. A limited liability company (LLC) allows you to create a separate legal entity that protects the owners from personal liability.
B. C corporation (C-corp)
A C-corporation is a legal structure in which the owners or shareholders are responsible for paying taxes. The business provides a tax benefit to both the corporation and the individual. There is a double taxation scenario with this corporate structure. Any losses incurred by the corporation because of litigation are only reimbursed up to the amount invested.
👉🏽  RELATED POST: Ways to Get Money to Start a Small Business
C. S-corporation
S-corporation provides liability protection to the owners. It distributed profits to the company's owner or shareholders.
D. General partnership
Two or more people who share the company's assets and legal obligations in a general partnership formed the company. This organization has joint ownership because partners share assets and obligations. Its asset protection is less than those of other business forms. Each partner is jointly and severally liable for the debts of the other.
👉🏽  RELATED POST: How Do You Blog Legally?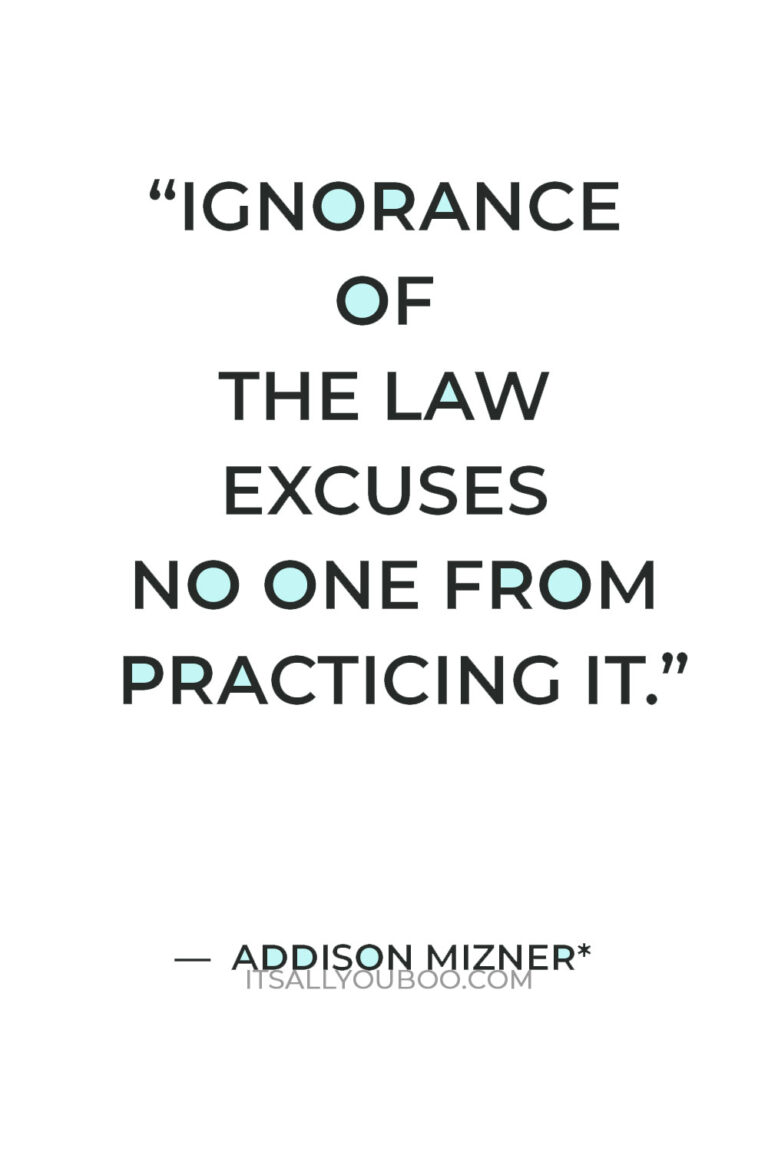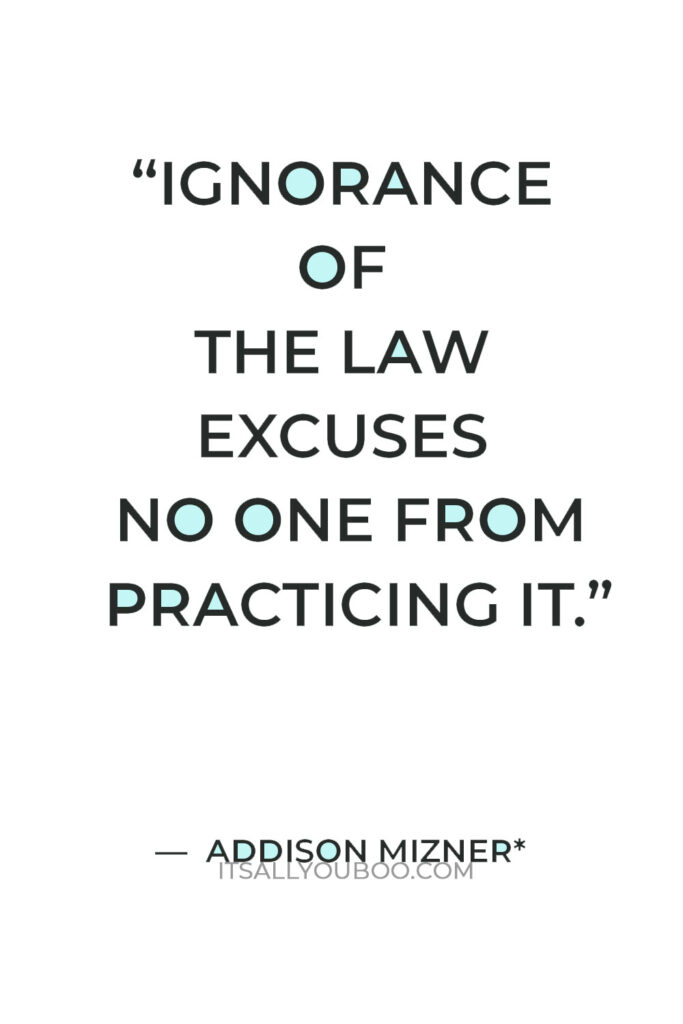 #2.
Registering Your Company Name
It sounds simple but is registering your business name is a legal requirement for starting a small business. Once you've settled on a business structure, you'll need to register your business name.
Make sure the name is appropriate for your business and hasn't previously been taken. After that, it's time to register your business. Keep these key factors in mind.
On a state level, a legal entity name protects your business.
A trademark that safeguards your company legally on a federal level
A DBA (Doing Business As) can be required depending on your location and business structure
An address for your company's website is known as a domain name.
👉🏽  RELATED POST: 5 Part-Time Business Ideas You Can Start

#3.
Obtain the Appropriate Permits and Licenses
Independent contractors need to obtain the necessary licenses for your business. This is the primary legal requirement for starting a small business. You need to get approval at the federal, state, and local levels.
Industries that a government agency regulates must obtain a federal permit. Permits required by the state will differ based on the location.
#4.
Register your Business for State and Local Taxes
To get a tax identification number, you must first register with your state. You will have to meet the legal requirements for starting a small business. The IRS and your state revenue agency will provide you with this information.
You'll also need some types of insurance, such as workers' compensation, unemployment, and disability insurance.
👉🏽  RELATED POST: How To Start A Profitable Business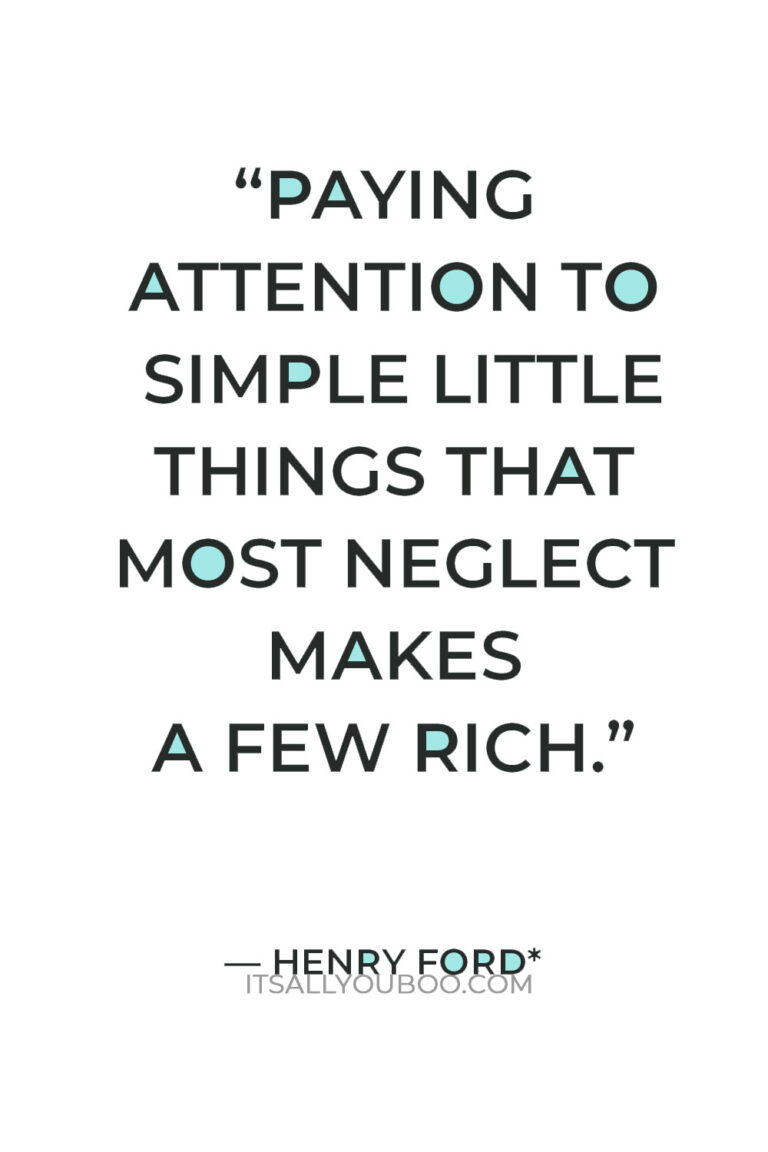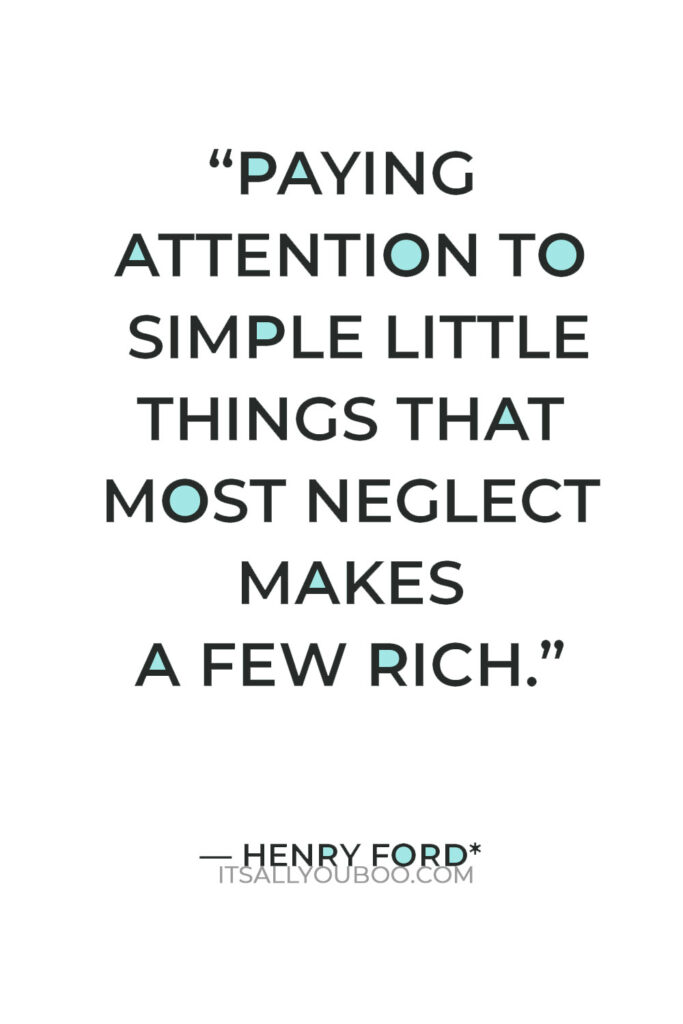 #5.
Hire a Lawyer to Handle Legal Requirements
Every company requires a qualified lawyer to turn to when things go wrong.
In today's world, it's only a matter of time until you're served with a lawsuit. You need to choose a business attorney specializing in employment law, contract law, securities law, and intellectual property law.
When you select a lawyer, check to see if he or she is an experienced and dedicated professional.
Lawyers who have never worked with entrepreneurs or venture capitalists are likely to focus on the wrong things and overlook critical legal difficulties that a small business owner must address. Examine the lawyers in your area thoroughly and don't hesitate to ask why they're the best fit.
👉🏽  RELATED POST: How to Start an Online Store

#6.
Understand Small Business Rules and Regulations
Ensure you have all the necessary knowledge of employment laws and regulations before you start your firm. Consult an attorney if necessary to ensure that your company is following all applicable laws.
The U.S. Department of Labor, Wage and Hour Division enacted the Fair Labor Standards in 1938. Minimum pay amounts, working hours, work schedules for employees under the age of 18, overtime limits, and criteria for exempt and nonexempt employees are all mandated under the Act. There are state laws to examine and federal rules. Some states differ from federal legislation in specific areas.
The Occupational Safety and Health Administration (OSHA) mandates safety regulations for employers. For information on building a good safety program, contact the federal OSHA office and your local OSHA office.
If your company has more than 15 employees, you'll need to enforce Equal Opportunity in the Workplace.  
The Equal Employment Opportunity Commission (EEOC) of the United States is responsible for enforcing laws that safeguard employees' civil rights.
Keep papers confirming your employees' eligibility to work in the United States after they have accepted an employment offer and before they begin working. The U.S. Citizenship and Immigration Services imposes severe fines on employers who cannot confirm their eligibility. Because of the ongoing immigration to the United States, border states such as Texas are subject to extra scrutiny. Although the eligibility procedure is electronic, you may read about the documents required to start a small business, USCIS's I-9 form.
👉🏽  RELATED POST: Professional Goals for Beauty Businesses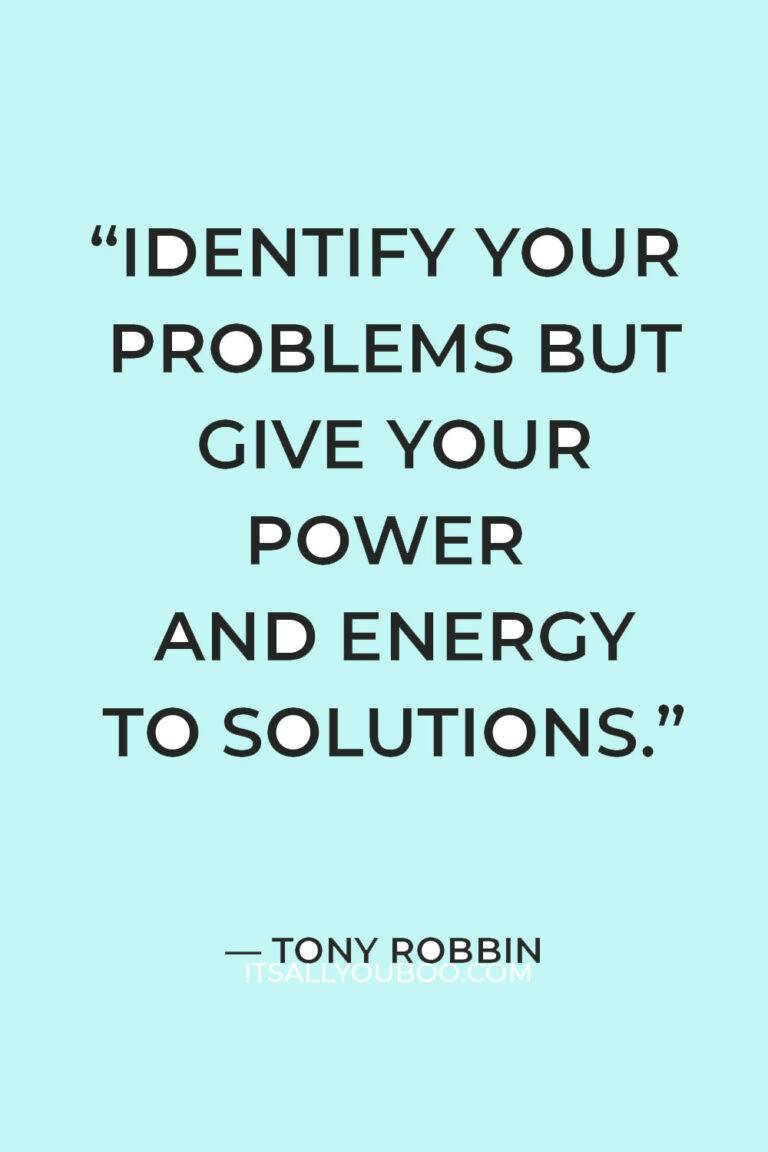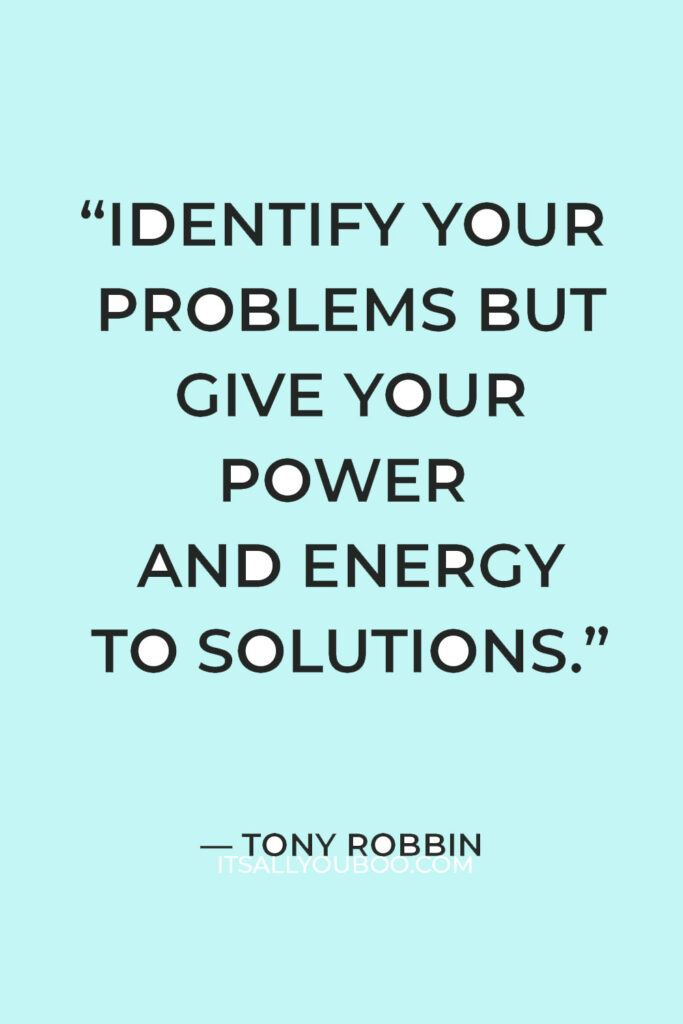 #7.
Keep Proper Documentation about Agreements
There are several essential documents required to start a small business. Few businesspeople believe the individual with whom they are doing business is trustworthy.
As a result, they don't even bother to preserve a written record of their commercial dealings. Keeping proper documentation is a basic requirement to start a business.
Instead of making this mistake, write down all the terms of your agreement and have the other party sign it. If your company has several owners, it's essential that everyone understands the agreement. This way, you can protect your company from being conned by your customers.
👉🏽  RELATED POST: Is it Time to Hire Your First Employee?
#8.
Apply for an Employer Identification Number or EIN
Employer Identification Number or EIN is also known as a tax I.D. number. This is an essential legal requirement for starting a business
If you have a distinct tax I.D. for your business, it enables you to open credit and bank accounts in the organization's name rather than your name. This helps you to establish a separation between your personal and business finances. It also proves helpful when you file your taxes.
Applying for a tax I.D. is a legal requirement for starting a small business. Make sure you use your tax I.D. number online at IRS.gov.
👉🏽  RELATED POST: How to Achieve Business Goals
#9.
Get Business Insurance
There are a lot of legal requirements for starting a small business. You need business insurance for the proper functioning of your business.
Property insurance
Property insurance provides you protection against any loss or damage to the location of your business and its contents. You can also do property insurance for a specific risk, such as a fire insurance policy only for any damages caused due to fire. It is unnecessary to own the insured location. It can be leased or rented.
Casualty insurance
Under the category of business insurance, some insurers would coalesce property insurance and casualty insurance and call the coverage "property and casualty" insurance. In fact, as a business owner, this clubbed coverage of property and casualty may be the best insurance purchase you can make. However, there is a difference in coverage between the two, and casualty insurance will protect you against loss or damage to the business.

👉🏽  RELATED POST: Business Goals and Objectives Examples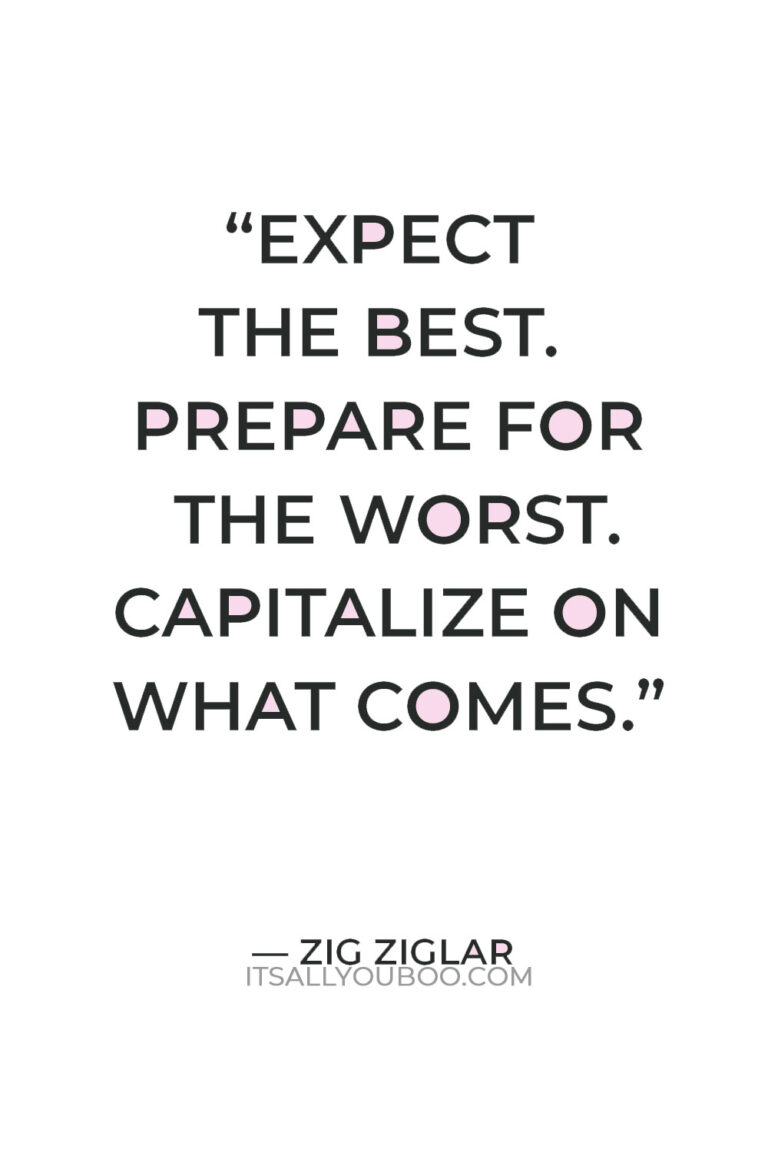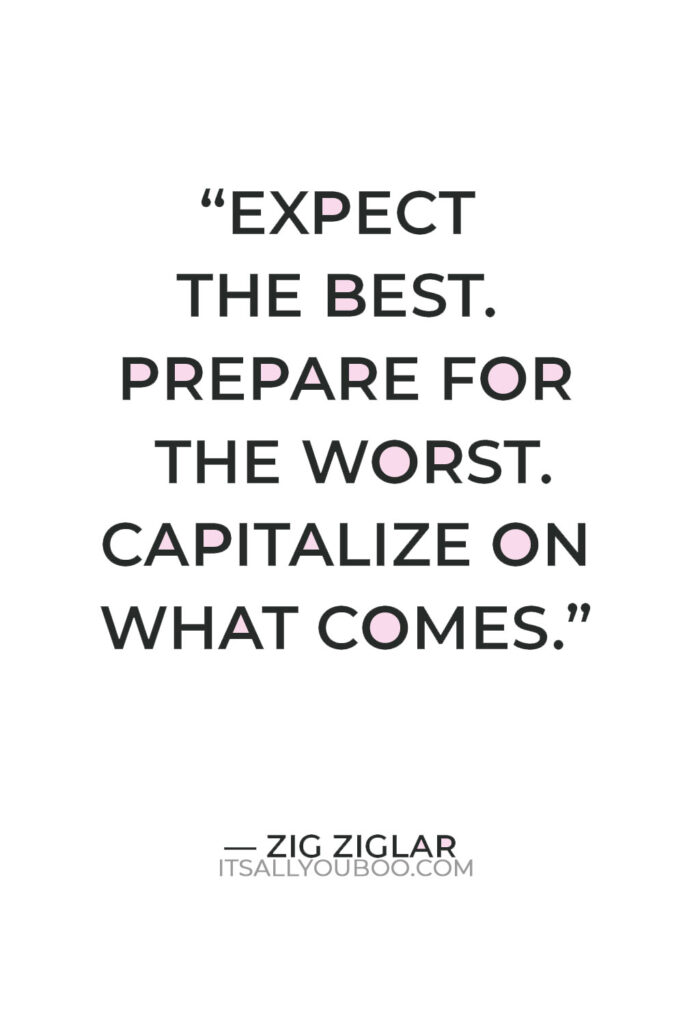 Liability insurance
Liability insurance will insure you against any liability legally imposed upon your business because of your negligence or the negligence of your employees. The business is protected when it gets sued for negligence.
Workers' compensation insurance
As a business owner, you need to ensure your employees against injuries that happen on the job. Although it differs from state to state, most states have some system of workers' compensation insurance. This system does not allow the employee, by statute, to sue their employer for injuries. The employer must provide automatic payment to the employee in case of injury for damages and medical treatment.
Business interruption insurance
This kind of insurance will protect you against loss or damage.
Life and disability insurance
This insurance will protect your business against the death and disability of crucial employees of the company.
👉🏽  RELATED POST: 5 Ways To Take Your Side Hustle To The Next Level
#10.
Get Help From the SBA
Find the contact information for your local SBA representative on the Small Business Administration website.
On this website, you can find lending institutions. The Small Business Administration does not provide money, but it can help you find loan programs that are right for you if you have a business plan.
#11.
Open a Bank Account for Your Business
Keeping your personal and business finances distinct is a legal requirement for starting a small business. Before you collect money from clients, choose a bank that meets your needs. Make sure it charges lower banking fees to small business customers.
When you've decided on a bank, you'll need to supply certain information about your company to open an account, such as:
Employer Identification Number (EIN) (or Social Security Number)
Your company's incorporation documentation
Documents of ownership agreement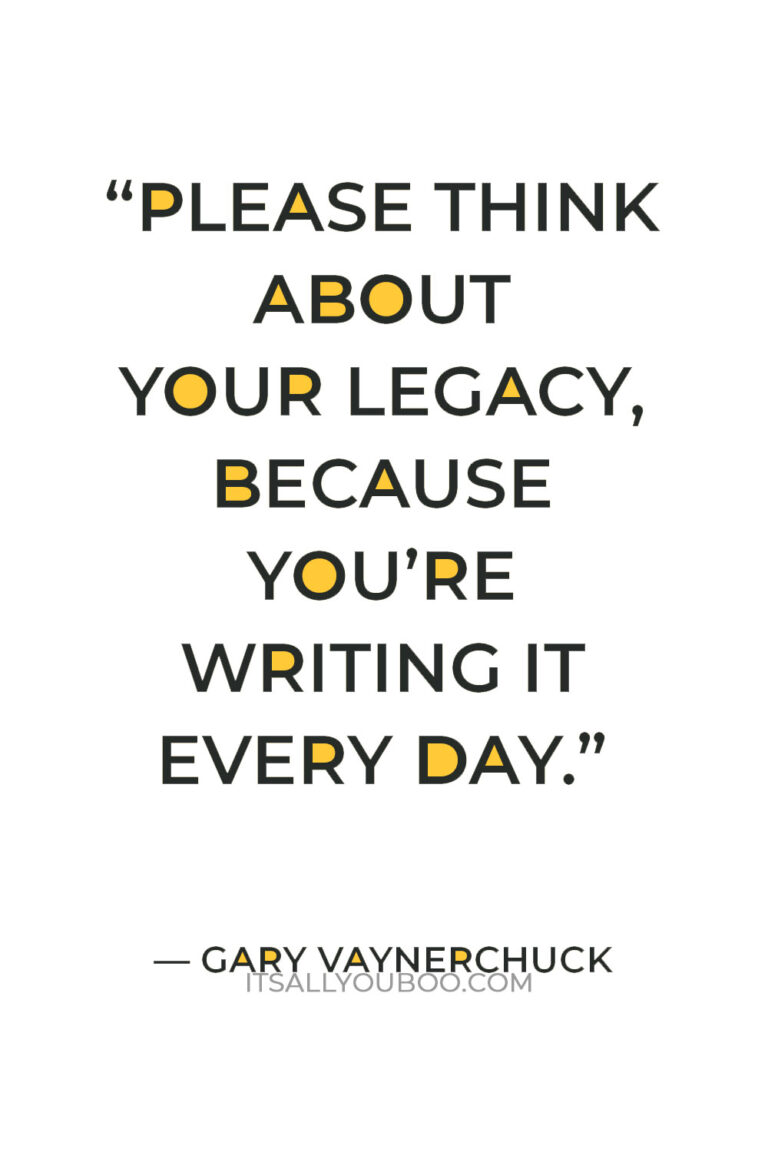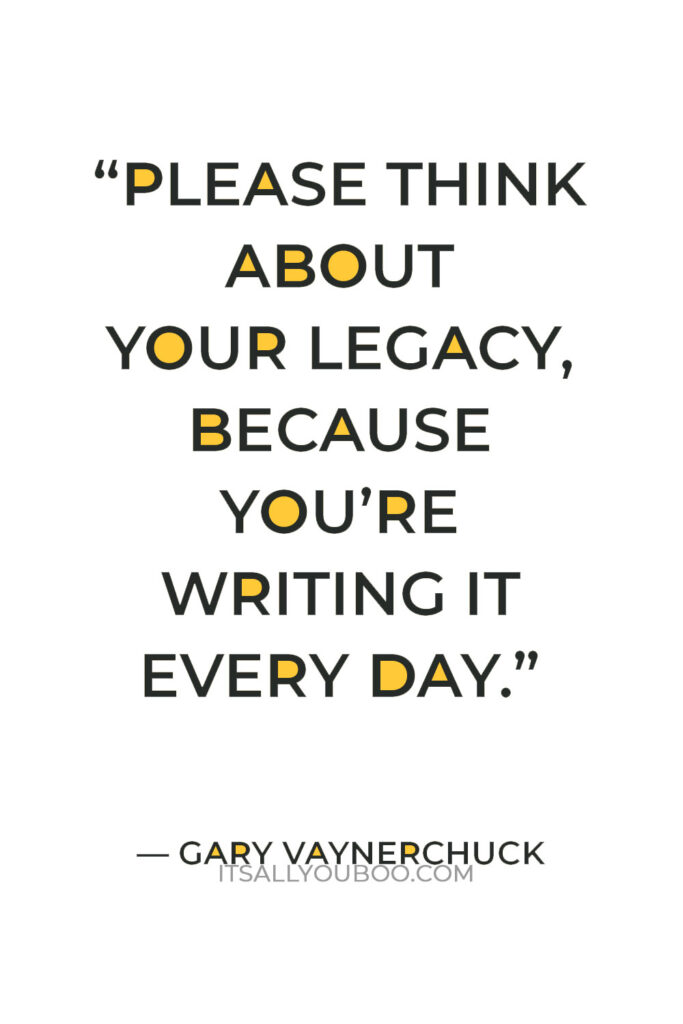 #12.
Know about Debt-Related Legal Requirements
Though I hope you never have to face bankruptcy, small companies might run into financial difficulties. Considering this economic slowdown due to the COVID-19 pandemic, your company can experience cash flow issues.
If you have no other option than to consider bankruptcy, there are a few laws you should know before submitting the papers. However, you can seek help from a bankruptcy lawyer for filing and getting rid of the business debt.
👉🏽  RELATED POST: Best Debt Reduction Strategies

Ask Questions Related to Legal Requirements for Starting a Small Business
If you're unable to take care of your business's legal requirements, you will face potential problems in the future. So, before you prepare to start your business, you must ask legal questions. For example,
How can I legally start a small business?
What legal stuff do I need to start a business?
What regulations hurt small businesses?
Try to be aware of the legal mistakes you must avoid for running your business smoothly.
Indeed, starting a small business is not easy. You have to learn about the legal requirements for starting a small business.
However, before taking the plunge, you can find an expert attorney and discuss particular business laws to protect yourself. It will help determine your services and target market and develop a business strategy on a legal roadmap.
Good luck!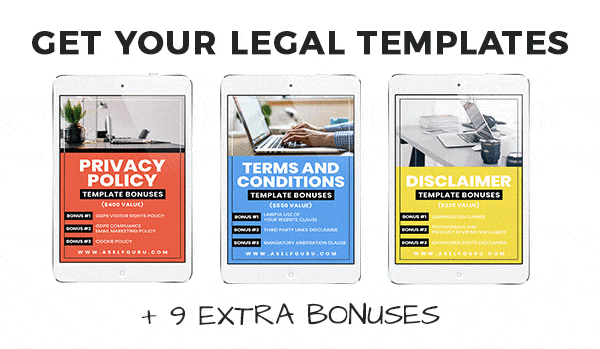 How can I legally start a small business? What legal stuff do I need to start a business? Here's a list of legal requirements for starting a small business in the United States by @lyle_solomon. #Entrepreneur #SmallBusiness

Have you checked all these legal requirements for starting a small business?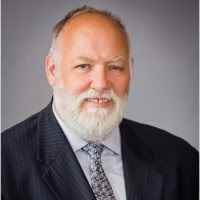 More About Guest Contributor
Lyle Solomon has considerable litigation experience as well as substantial hands-on knowledge and expertise in legal analysis and writing. Since 2003, he has been a member of the State Bar of California. In 1998, he graduated from the University of the Pacific's McGeorge School of Law in Sacramento, California, and now serves as a principal attorney for the Oak View Law Group in Rocklin, California.
Last Updated on August 8, 2023