What are free ways to get money to start a small business? What is the easiest way to get funds to start a business?
When thinking about starting a business, the number one challenge is always money. You question whether you have the start-up funds and if you can run it part-time while working.
You maybe even wonder if you can afford to quit your job, before even starting. So many of your dreams can be wrapped up in the cost.
But, here's the thing, they say that entrepreneurs eat challenges for breakfast. Start-up capital and investment funds are just one of the many challenges you'll face.
For one, you need to come up with a profitable business idea. Second, you need to find a way to how your idea will materialize.
Thus, you have to be creative in finding ways to get money to start a small business. You've got to find ways to get free money to build your dream business. This is your guide!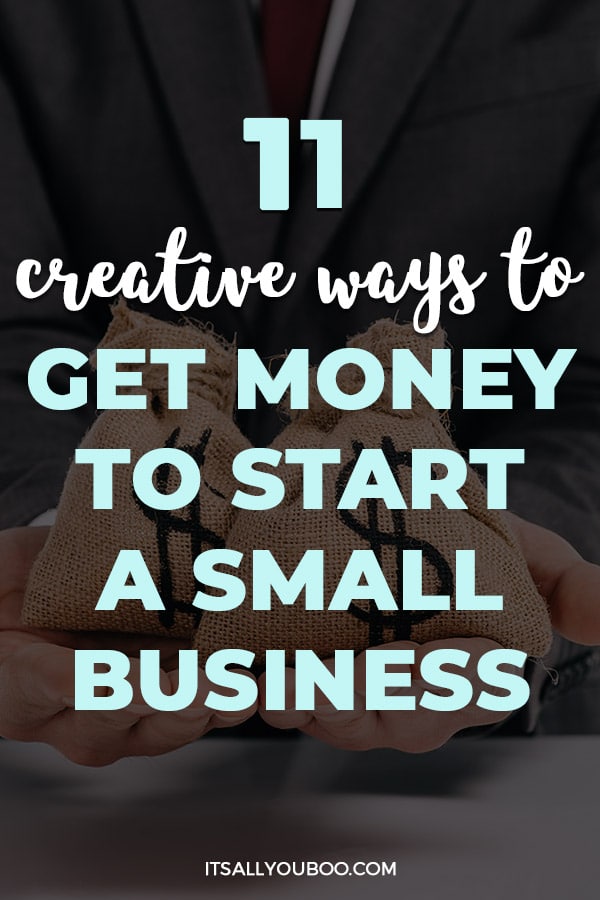 11 Ways to Get Money to Start a Small Business
How do I get funds to start a business? Can I get a grant to start my own business?
Have you ever thought of how to fund a business with no money? We will walk you through the 11 ways to get money to start a small business:
≈How to Start a Profitable Business
#1.
Begin with Bootstrapping
Looking for free money to start a small business can be challenging. But that does not mean that you need an investor from the get-go.
In fact, you can start with using your money. It can be from the money you set aside for years. This is called bootstrapping.
You can use your money to get your business started. As long as you are doing your due diligence, like understanding your business finances, you are less likely to burn your bootstrap.
What's excellent about bootstrapping is that you do not need to pay anyone. All you need is to ensure your business's stability until you break even and start getting profit.
👉🏽  RELATED POST: 5 Part-Time Business Ideas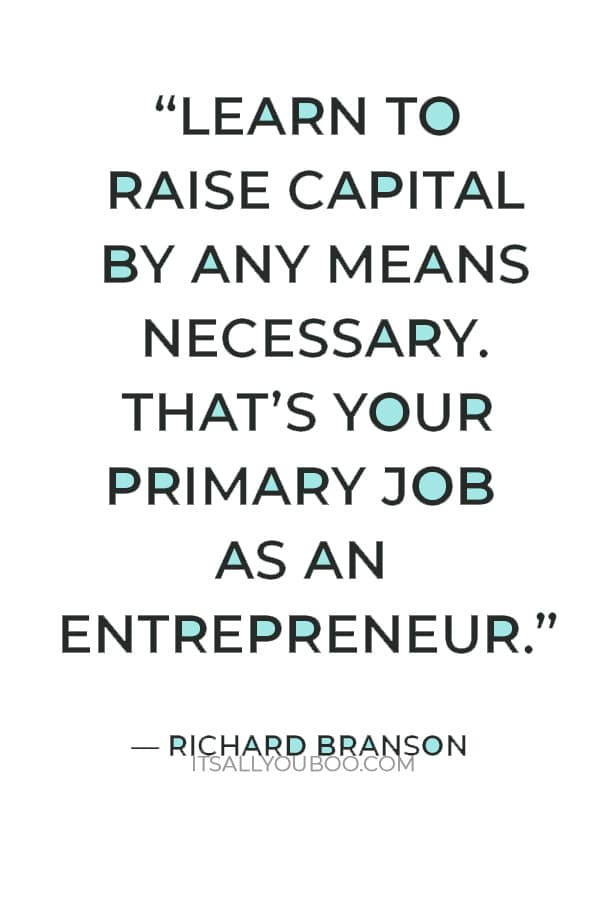 #2.
Friends and Family
Other than bootstrapping, asking your family and friends for investment is one of the easiest ways to get money to start a small business.
For one, it does not hurt to ask someone you know for help. Second, they are less likely to ask you for ridiculous requirements. However, some relatives would likely ask for your business plan.
They are also likely to set a deadline on when you should pay back in full. Another is that your friends and family will ask for equity share. Regardless, only agree with what you can do at the moment and ensure that everything is on paper.
👉🏽  RELATED POST: How to Start an Online Store
#3.
Crowdfunding
If your savings and the funding you acquired from your family and friends are still not enough, you can ask the crowd for help. This is called crowdfunding.
It is the process of pooling a small number of investments from different people. They may not ask for payback or equity share, but you should give something in return. Often, these are early access to your product prototype.
Moreover, the exclusive dibs you give will depend on the amount of funding you receive. So, someone who gave you $50 should have something better than those who gave $25.
But keep in mind that being unable your side of the bargain, like sending the prototype 100 days from now, means you have to return those findings you got. Thus, you have to ensure that your product or service prototype is close to done before you do some crowdfunding.
For crowdfunding, look into sites like Go Fund Me and IndieGoGo.
👉🏽  RELATED POST: List of Legal Requirements to Start a Business
#4.
Seek Out Angel Investors
If you are a tech startup, then chances are, you will need more capital to get your business going.
If you have limited knowledge of how you can get money to start a small business with no money, you can reach out to an angel investor. It is any person who provides funding for startups in exchange for ownership equity or convertible debt.
These are high-net-worth individuals who happen to invest in high-risk and unproven ventures. Hence, they are called angels, and why they are common in the startup scene.
To find an ideal angel investor, consider reaching out to organizations like the Angel Capital Association. They are composed of over 300 angel investors who can offer direct loans and organize startup competitions.
You may find one who is willing to invest in a business like yours.
👉🏽  RELATED POST: How to Achieve Business Goals
#5.
Venture Capital
If you want serious funding, then you might want to consider venture capitalists like Michelle Dipp. Although they have a more in-depth or uptight business plan, they'll likely lend you larger amounts of money.
That's why one of the ways to get money to start a small business is to get into meetings with venture capitalists. This can either be through introductions from investors and fellow entrepreneurs.
So, if you're planning to work with VCs, you can leverage your contacts (as well as their contacts) to know who you can talk to.
If you don't have contacts with VC, you can check out the National Venture Capital Association. They organize events like VC showcase expo, wherein startups who are looking for investments can join. They are also workshops and mentorship programs for aspiring entrepreneurs.
👉🏽  RELATED POST: 5 Ways To Take Your Side Hustle To The Next Level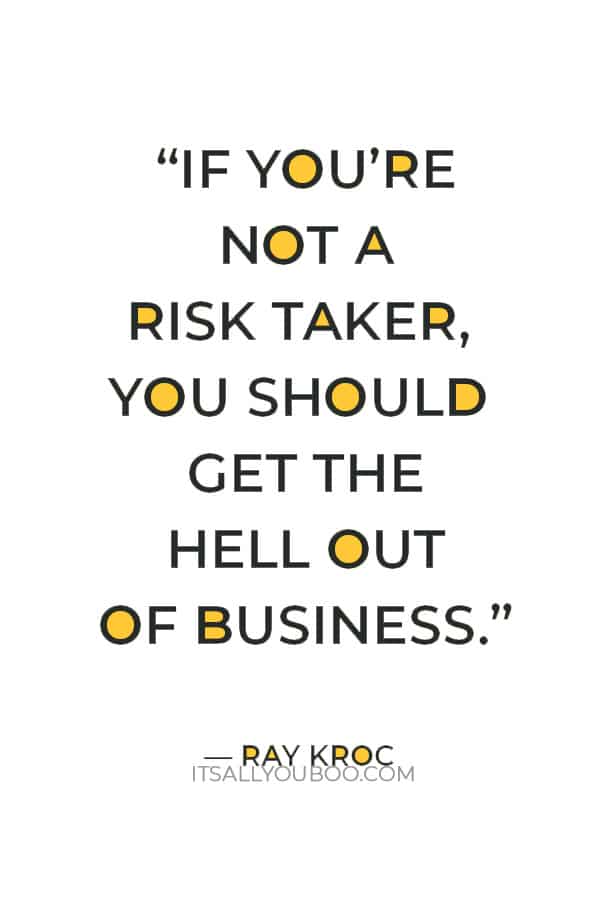 #6.
Incubator and Accelerator Programs
Other ways to get money to start a small business is to join incubator and accelerator programs.
Incubators recruit startup founders from different industries. This is an idea if you already have an idea and only needs support to get started. This includes office space and networking opportunities.
They also take little to no equity, as most of the funding is usually sponsored.
On the other hand, accelerator programs are for startups with product prototypes and have a skeletal workforce. Accelerators help fund a startup in exchange for equity. But unlike incubators, accelerator programs are timebound.
For instance, you only have three months to work on your startup. Once those three months are over, you have to present it to raise funds. Otherwise, you will be out of the program.
👉🏽  RELATED POST: 10 Things to Consider Before Quitting Your Job
#7.
Traditional Lending
If you're looking for other ways to get money to start a small business, another type of funding is traditional lending.
The thing about banks is that they wanted to lend you money. Why? That's because that's the very nature of their business.
However, what they need from you is assurance that granting a loan to you will be safe. This means that you can always repay in full and on time.
You can meet with a banker early on to create a loan application that meets their criteria.
Also, note that you might prepare the loan documents that you need to show if you're applying for a small business loan.
This may include balance sheets, bank statements, tax returns, and profit and loss statements. There are cases wherein your personal information and identity are checked as well.
👉🏽  RELATED POST: Can I afford to quit my job?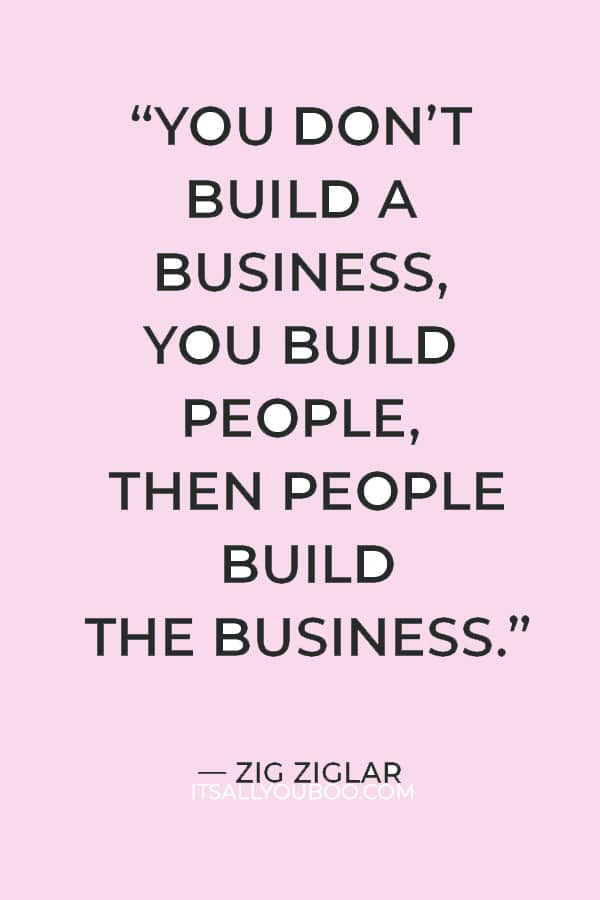 #8.
Product Pre-Sales
Now, if you have a business that's purely focused on selling a single product, a great way to earn money early on is to pre-sell it.
By pre-selling your products, you're sure not to make too much and have an inventory of unsold goods. Moreover, consumers are relying on you to follow through.
This kind of pressure can be intimidating for some entrepreneurs. That's why you should take time considering the consequences of collecting money before a product is provided.
This allows you to have a solid timeline in place and to adhere to it. Otherwise, consumers might be demanding their money back, which can lead to serious problems.
👉🏽  RELATED POST: How To Follow Your Dreams With No Money
#9.
Government Grants and Subsidies
Government agencies also offer financing like subsidies or grants, which can be available to your business. However, getting these types of grants can be tricky.
Sometimes, the competition is fierce, and the criteria for getting these awards can be stringent as well.
A lot of grants also require you to match the funds that you're given with. The amount may also vary depending on who the granter is.
👉🏽  RELATED POST: Professional Goals for Beauty Businesses
However, in general, you have to give:
A detailed product description
A brief explanation about the benefits of your project
A detailed work plan, along with total costs
Details about relevant experience and background
A completed application form, if necessary
Reviewers will then assess your proposal based on the following things:
Significance
Approach
Innovation
Assessment of your expertise and experience
The need for the grant
Now, let's explore a couple of problem areas or reasons why specific candidates fail to get these grants:
Their research or work isn't relevant
The geographical location is ineligible
The applicant has been unable to communicate their ideas properly
An unfocused research plan
The funds aren't matched
There's an unrealistic amount of work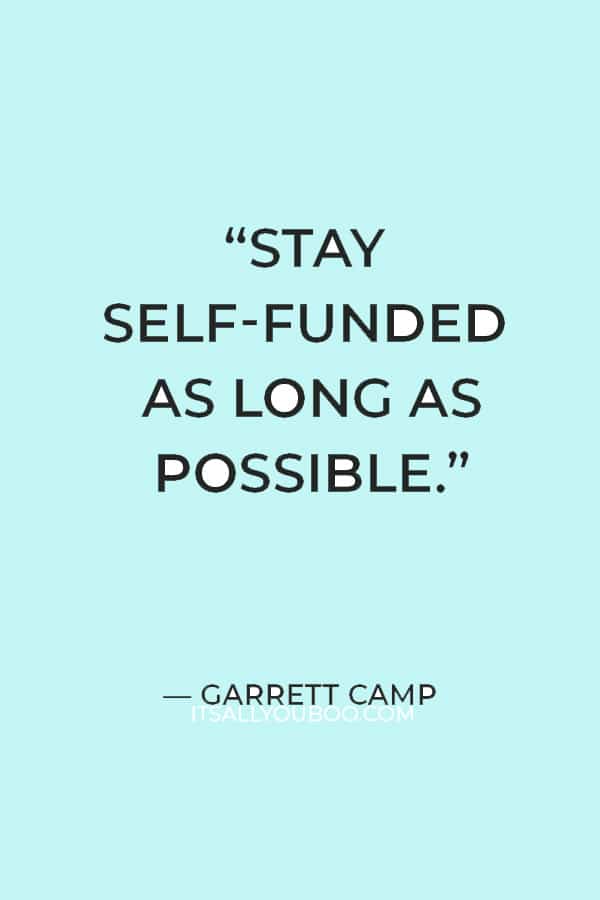 #10.
Consider Business Startup Fund
One effective way to get money to start a small business is to consider a startup business fund. To get started, you might want to open a separate account and label it your business idea.
Doing so will remind you why you're saving in the first place and why you wanted to transfer money to that account.
You can set aside funds from your latest paycheck (or money from your tax refund, weekend bonus, etc.) when adding money to that specific account.
Set aside a target amount each month, and keep adding money to it in every way you can. You should also consider getting a side hustle to grow your savings.
Here are some ways to save up to grow your business:
Reduce your credit card debt. You can call your bank as well so that you can ask for a lower interest rate.
Set up an automatic deduction in your savings account
Remove services that you don't use anymore, like the gym, car-sharing memberships, etc.
Buy used stuff. This includes your car and other purchases, both major and minor—lookup Facebook groups in your area that are trading or selling used items.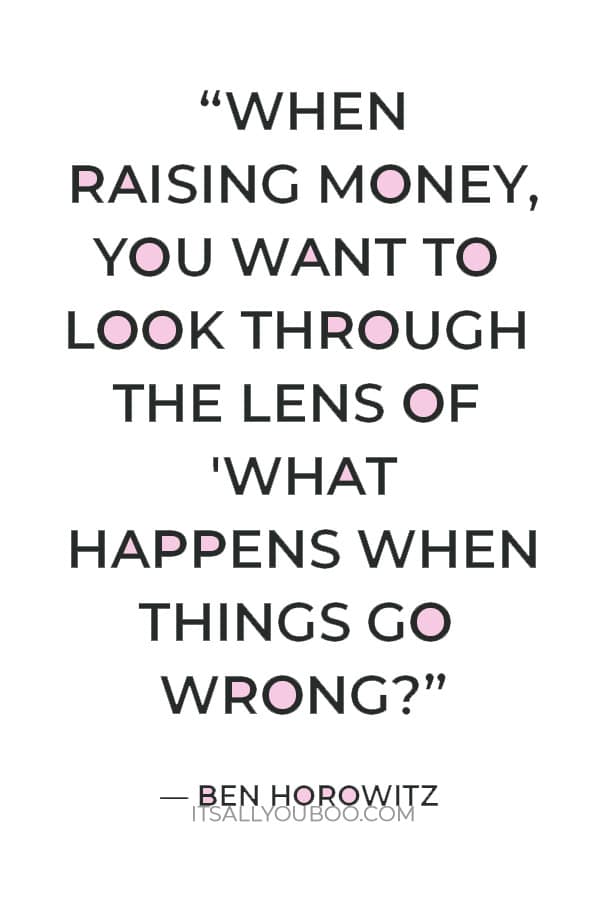 #11.
Credit Cards
Other ways to get money to start a small business are either using your credit card or opening up a business credit card.
However, although this option might be new to you, you should not take this lightly. Most credit cards often have high-interest rates. Therefore, it will increase your credit card balance monthly.
As a result, you may end up with more debt balance than you initially planned to have, which might hurt your new business in the long run.
But if you can pay your credit bills on time, consider using your credit cards. However, look for a bank that can offer you a credit card with the lowest interest rate possible.
Apart from that, it should provide you with excellent repayment terms as well.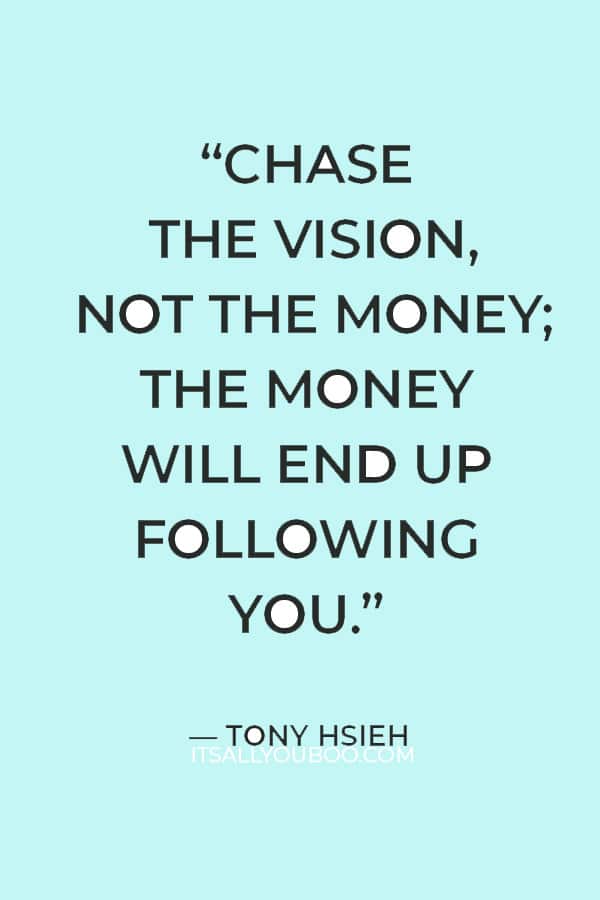 Get That Money to Start Your Business
Listed above are 11 handy ways to get money to start a small business. Whether you're starting out with a business idea for beginners, or an experienced entrepreneur, these tips will help you!
While it can be challenging to start and fund a business, there are various ways to turn your idea into reality. All you need is to find ways to raise funds that suit your needs and capabilities.
Get Your Strategic Planning Workbook
Ready to start your first business? Get the Free Strategic Planning Workbook, and create a step-by-step plan to create a successful at-home business.
After all, an investor would ask for your action plan and how much equity you are willing to give in exchange for an investment. Thus, be sure you have your financial statement ready.

Which ways to get money to start a business do you prefer?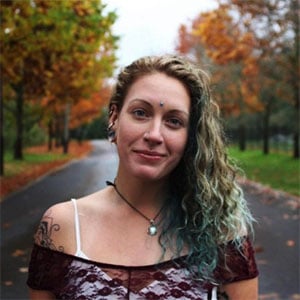 More About Guest Contributor
Geraldine Mills works as an Outreach Community Specialist. She was once a resident of South Africa, then flew to Australia for a change of scenery. When she's not working, she's at home sipping the best local wine while reading travel itineraries for more adventures.
Last Updated on July 18, 2023
✕
Start Strategic Planning!
+ get weekly tips to help you slay your goals.