Do you wonder, am I burnt out or lazy? Or what does being burnout feel like?
People in today's culture may often ask themselves, why am I feeling unmotivated? Many feel the need to hustle and grind at their job, get a side gig, and hustle some more.
During the pandemic, so many people lost their jobs due to circumstances out of their control. Plenty also discovered their work was draining them of much-needed happiness and energy.
Some think you should be ashamed if you feel burnt out from work when so many people would love to have a job to provide for themselves and their families. But is that true?
Hustle culture is not suitable for your mental health, which — believe it or not — affects your physical health too. If you find yourself asking, "Am I burnt out or lazy?" read on to learn how to cope with these feelings.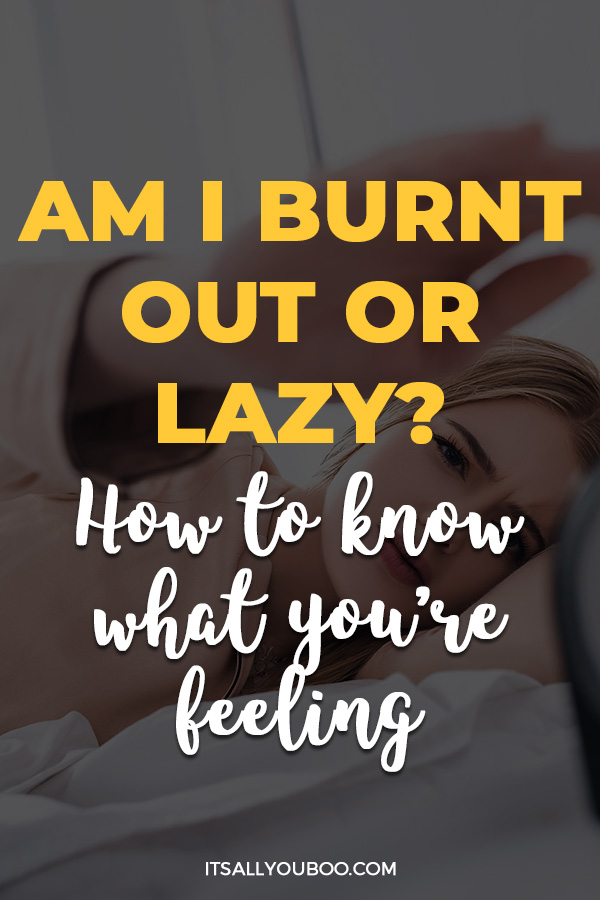 Am I Burnt Out or Lazy?
If you're asking yourself "Am I burnt out or lazy?", you probably need a break. Laziness requires no motivation or even curiosity about its state or condition. It's common to ask questions like "Am I lazy or depressed?" and "What does being burnt out feel like?" when you're feeling overwhelmed and depleted.
Being exhausted and uninterested in things that used to excite you could indicate burnout or depressed moods.
Recognizing those negative emotions you are feeling and searching for answers is a healthy way to cope with your experiences.
Similarly, if you're searching for answers to questions like if you're burnt out or lazy, you're on the right track to changing your life. Burnout symptoms can bring some awareness about how you're feeling. Laziness and burnout can be turned around or reversed by none other than yourself.
Signs & Symptoms of Burnout
Grandiose ideas of how much work you can get done in a short amount of time are unrealistic and unhealthy. It should be about the quality of work and not the estimation of how long it will take you to complete the tasks at hand.
Having an incredible work ethic is admirable, but like everything else in life, too much of it can get out of hand. Learn about burnout symptoms in stages and how to recognize the signs within yourself to identify if you are lazy or burned out.
👉🏽  RELATED POST: When You Just Don't Feel Like It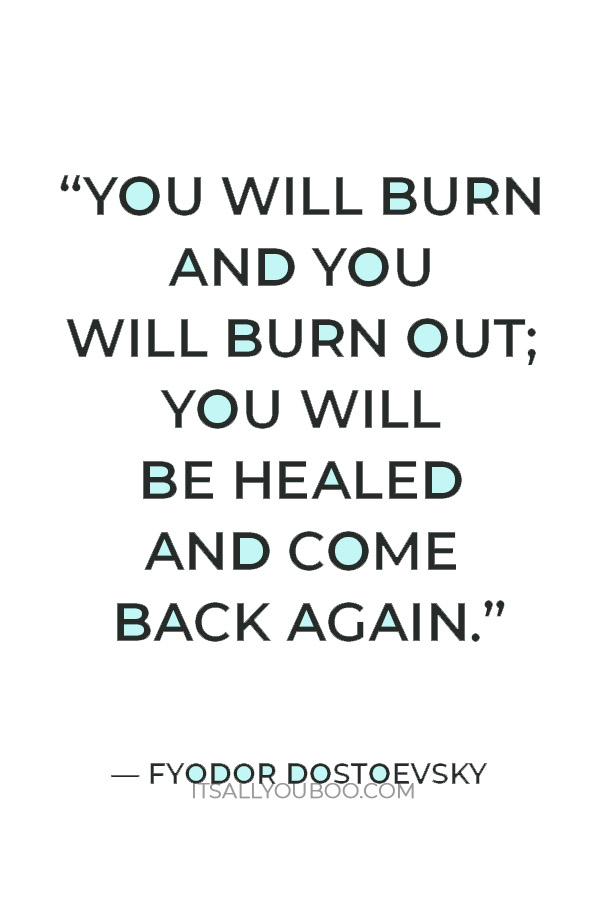 Stages of Burnout
Doing too much can lead to feeling burnt out. The need to constantly please and accomplish more can cause you to feel like you never quite measure up. Neglecting your needs and not making time for things unrelated to work are also burnout symptoms.
If you find yourself wondering, "Am I burnt out or lazy?" chances are, you're not lazy. You're likely highly motivated, but you've been overworked.
Blaming others, withdrawing from your loved ones, and denying how you're feeling are signs of burnout. Feeling physically, mentally, and emotionally drained are telltale signs as well. Stress and feeling burnt out go hand-in-hand, but they are not mutually exclusive. You can have anxiety and know how to deal with it effectively without it leading to burnout.
Recognizing the symptoms can help you to stop burnout in its tracks. It can be difficult to notice how it creeps into your life until it's too late. However, if you know the signs — like chronic fatigue, insomnia, and decreased concentration — you can try to address them before they lead to feeling burnt out.
Not identifying if you're burnt out or lazy can lead to anxiety or depression. You must take care of yourself and notice when you start to experience these negative emotions before they take control of your life.
Ways To Recuperate From Burnout
There are various ways you can recover from and prevent burnout. If you catch it before it becomes full-fledged, you can quit asking yourself, "Am I burnt out or lazy?" Do something about burnout symptoms before they take their toll.
👉🏽  RELATED POST: How To Avoid Burnout At Work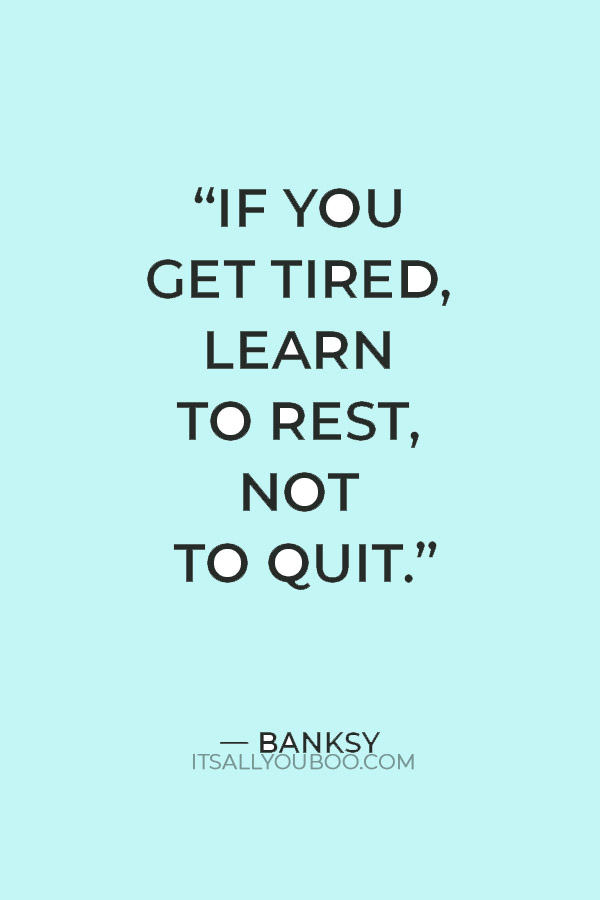 #1.

Take a Mental Health Day
Taking a mental health day is good for the soul. Sometimes, you just need time in isolation or with your loved ones to breathe. Practicing self-care is essential to your mental health.
Take a day to do something — anything you love and allow your brain to rewire itself in a more positive light. Not sure where to start? Try one of these ideas: turn off your phone, have a spa day, practice yoga, cook something new, or watch your favorite movie.
When you take time to relax, you will feel more energized to conquer the week ahead. Devoting all your time and energy to work will only wear you out. Energy and motivation will come from balance.

#2.

Sleep In
Sleeping in every once in a while is great for your health. Sleep is how your body heals and recuperates from life stresses and illness. When you lose too much sleep, your body will develop some debt. You must catch up on your sleep to feel refreshed and reset. Your brain will function much better with much-needed rest.
Creating a nighttime routine, using essential oils for sleep, and improving your sleep hygiene, are great ways to get better rest at night.

#3.

Work Out
Working out can help alleviate stress and prevent burnout symptoms. Getting your blood pumping is an ideal way to let out some aggression, but it's also good for your mental and emotional health.
Mental exercises like yoga and meditation are a great way to ease stress and decompress from a hectic work schedule.
No matter your skill level, even just 15 minutes of exercise a day will give you the strength and energy to carry on.
👉🏽  RELATED POST: How to Start Exercising After A Long Time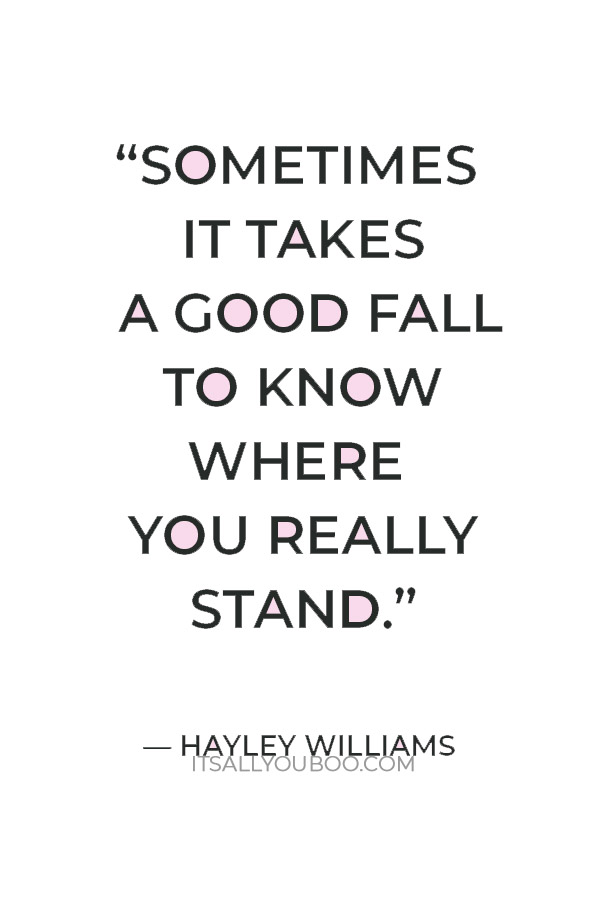 #4.

Journal
Getting your thoughts down on paper can do wonders for your mental health. If you're having trouble at work and feeling frustrated, journaling can be really therapeutic. You can choose to follow a prompt or simply free write whatever comes to mind.
Try writing about the question "Am I burnt out or lazy?" Dive into what is causing you to question this idea. Is it trouble at work? Stress at home? Feelings of uncertainty about your career path? Writing about it can make everything clearer and help you put thoughts into action.

#5.

Self-Awareness
Pay attention to your wants and needs and how they affect your overall health. Your body will tell you when something feels off. Listen to it. If you start to feel like you are overwhelmed or need a break, take one.
Note your patterns and use them to your advantage by planning when you do your best work and when you usually feel more tired or sluggish. You can journal for self-awareness too!

#6.

Never Quit
It is more important than most people realize to take the time off you need. Successful people know when it's time to take a break to recharge and refuel their brains.
Keep at it and don't quit or give up on something you love because you feel like you might be burnt out. If the job is causing burnout, it might be time to look for something that can make you feel more fulfilled.
👉🏽  RELATED POST: 10 Benefits of Self Discipline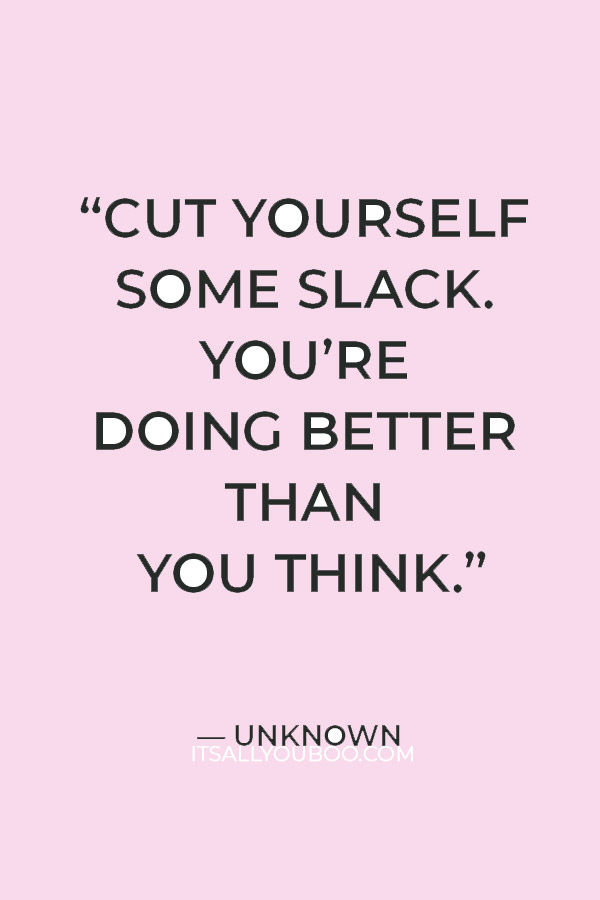 If it's how you handle the stress of the work or your daily life that's causing exhaustion, try to learn how to cope with and manage it.
By understanding what your patterns are and paying attention to how you operate best, you can take control of your life and prevent feeling lazy or burnt out.
You just have to keep at it while staying on top of how you're feeling. Reverting back to old and unhealthy habits can bring burnout right back.

#7.

Practice Mindfulness
Practicing mindfulness throughout the day can help you take note of your changing moods. Take a few minutes to sit quietly and reflect inward. How are you feeling? What is causing these emotions? Are these signs of burnout?
You can do this at work right at your desk if you want. Simply check-in with yourself, take some deep breaths, and have a mental reset. When you emerge from your mindful state, go into your next task with a clear mind. This technique might be just enough to help you snap out of a burnt-out or lazy mindset.

#8.

Talk About It
Seeking help from others is an important way to manage your stress and emotions. A simple conversation with a friend or family member can help you identify what you're feeling. You can also go to your boss or supervisor if you have a good relationship to talk about solutions.
Communicate to them how they can better support you. Be honest if you're feeling overwhelmed or need a lighter workload.
👉🏽  RELATED POST: Can Stress Cause Hormonal Imbalance?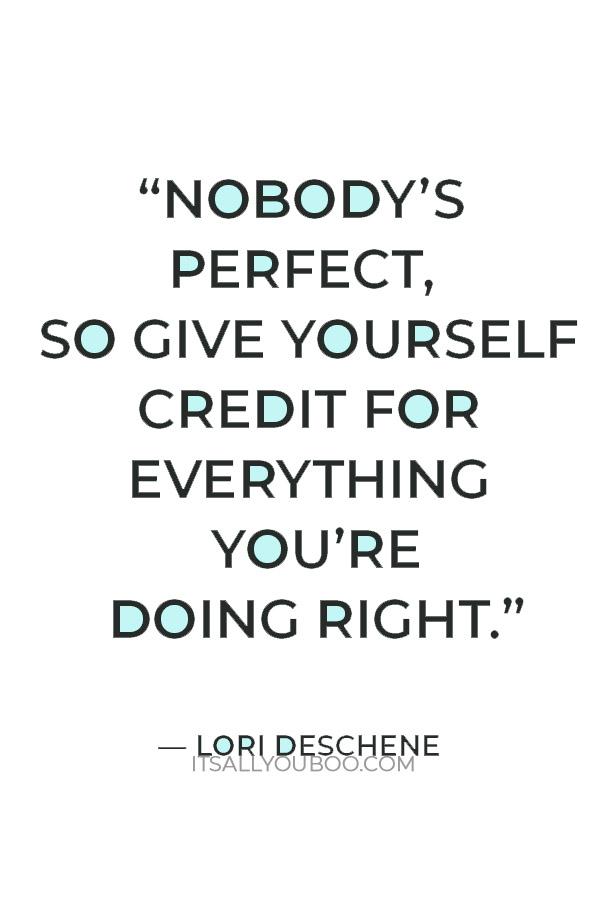 If your feelings of burnout persist, consider seeing a professional. A therapist can give you techniques to practice when feeling anxious or burnt out. They can work through your emotions with you to identify whether you're feeling lazy or burnt out.
Never keep these feelings bottled up. The act of talking about them will help you figure out where you are and where you need to go.

#9.

Step Back
Take a step back and evaluate your situation. How long have you been feeling burnt out? Was there a specific instance when it started? Is it an occasional lazy day, or ongoing feelings of exhaustion?
It may even help to take a day off from work, if you can, to reflect on your situation. Use that time to think about how you really feel. If you generally have a passion for what you do, try to find solutions to your burnout.
If not, it may be time to consider finding a new path. Your burnt-out or lazy feelings might be coming from dissatisfaction with your job. There's no shame in coming to that discovery.
Signs of Laziness
Now that you know the signs of burnout, you can determine when you might be feeling lazy. Laziness often means a lack of motivation or ambition. Think about a lazy Saturday afternoon, when you don't make any plans, you procrastinate on your chores, and you simply sit on the couch watching TV all day. There's nothing wrong with having a lazy day to relax and give your mind a rest.
👉🏽  RELATED POST: How to Beat Overwhelm with Lazy Goals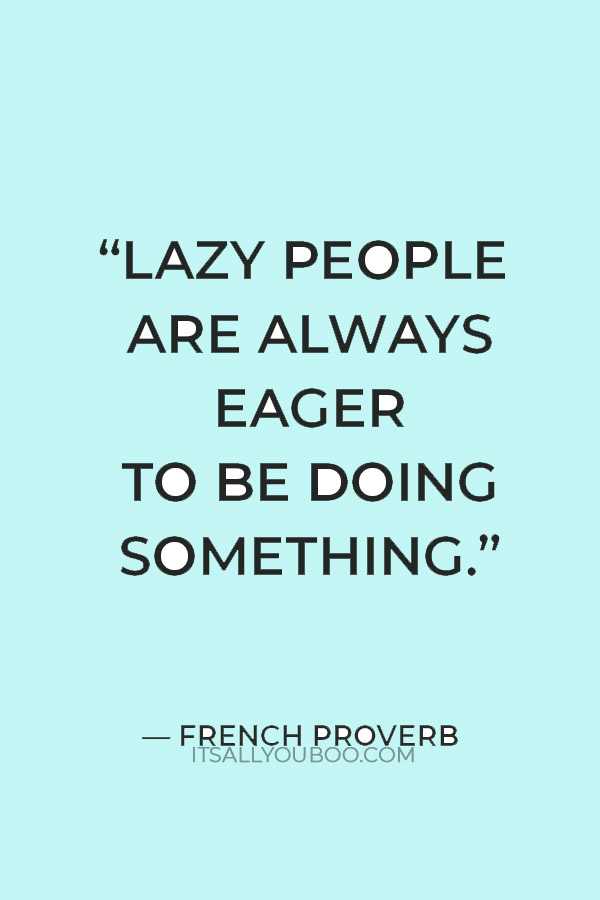 However, if you're asking yourself, "Am I burnt out or lazy?" you may want to consider how often you find yourself indulging in a lazy day.
Is it once a month?
Only on Saturday afternoons?
Or only after you've completed your to-do list?
If yes, then there's no problem. An important way to avoid burnout is by taking time when you can to rest and recover.
Laziness can get in the way, though, when it becomes a habit rather than a treat. If you find yourself constantly postponing chores or canceling important plans, you should take the time to work on your ambition.
Feeling Lazy Is a Side Effect
Laziness can be a side effect of other problems, such as fear or nervousness. You might be worried about failing, so you decide not to do the task at all. Maybe you're scared of embarrassing yourself at a social function, so you repeatedly say no to invitations.
If that sounds like you, you need to take some time to reflect. What is causing your laziness? Is it fear or anxiety, or is it simply a lack of self-discipline? Start working on your productivity skills. Make to-do lists for yourself every day to ensure you're accomplishing what you need to do. Enjoy the treat of being lazy only when every task is crossed off.
Everything can be good in moderation. Leaning into laziness occasionally will benefit your mental health. But taking part in lazy behavior every day will stand in your way of success. Be aware of your habits and make a change if you think your laziness is getting out of hand.
👉🏽  RELATED POST: How to Leave Work At Work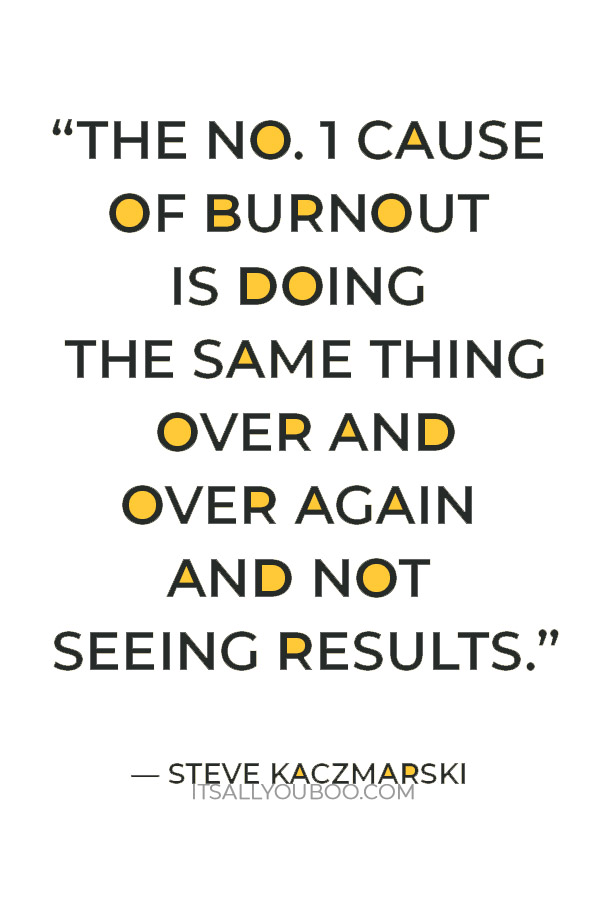 Answer the Question, "Am I Burnt Out or Lazy?"
There is no shame in feeling burnt out. Life can be hard, and work can feel exhausting. Just because you feel like you're lacking motivation, that does not mean you're lazy. You just need to take some time to evaluate why you're feeling this way.
Printable Self-Love Quotes
Need to take it easy and indulge in self-care? Get your 10 FREE printable self-love quotes, they are the perfect reminder to pamper yourself.
This download comes with high-resolution, graphic quotes that are ready to print and post in your home or office.
You are the pilot of your life. If you feel like you're asking yourself "Am I burnt out or lazy?" do whatever it takes to replenish and refresh your mind and body. You are the only one who can ensure you're enjoying life to the fullest degree.
Wondering, how do I know if I'm lazy or burnt out? Not sure if you're feeling burnt out or tired? Here's how if you're burnt out or lazy by @revivalist_mag. #Burnout #MentalHealth #Wellness #Lazy #LazySunday

So, are you burnt out or lazy?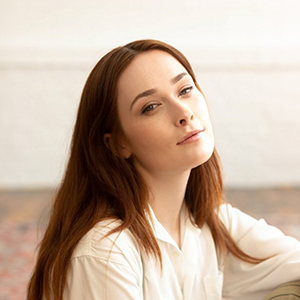 More About Guest Contributor
Cora Gold has a passion for living life to the fullest and exploring her experiences through her writing. She's the Editor-in-Chief for women's lifestyle magazine Revivalist.com.
Last Updated on August 30, 2022
✕
Get Your Self Love & Care Quotes
+ get weekly tips to help you slay your goals.