How do you avoid burnout at work and recover? How do you overcome burnout while working from home?
If you're staying up late working more than you should, having trouble leaving work at work, or constantly anxious and stressed about work deadlines, you're in the right place.
If you're a self-starter you probably pride yourself in how much you can work and how much you can accomplish.
You say yes to every new opportunity and every new project and are happy to help out any colleague who needs some extra hands. Your reply to messages right away, and you check emails until you fall asleep and the minute you wake up.
But when you're not careful, it's easy to get overwhelmed and feel as if you're on the edge of a breakdown. We all have our limits, and some of us need to remind ourselves that we aren't unstoppable.
Check out this guide on how to avoid burnout at work. Not burning out on the job is one of the best professional goals for work you can set for yourself!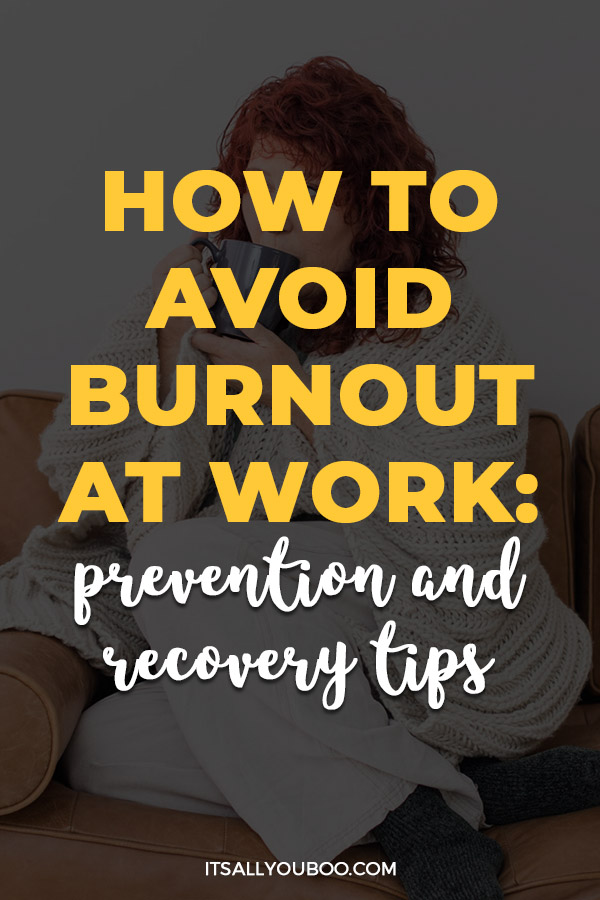 What Are The 5 Stages Of Burnout?
How to avoid burnout at work can be an elusive dream because you're not even consciously aware that you've already normalized these feelings of exhaustion and stress.
Are you having trouble telling the difference between regular feelings of tiredness and burnout? Do you find yourself just pushing through it anyway? Unable to stop, rest and reset?
Here are the five stages of burnout that are an updated version of a famous model of job burnout.
Burnout Stage #1:
Denial
Also known as the "honeymoon" stage, the denial stage is when you believe you have everything under control because you keep on being told that you're doing a great job.
Whether you're young or old, studies show that your brain is wired to respond well to positive feedback. If you are taking on a lot of tasks at work, you may be responding to coworkers or supervisors commending you for being a team player.
Since they may keep on praising you, you may be initially responding to their positive feedback and end up taking more and more tasks.
You may find your tasks to be creatively fulfilling and so feel extra stimulated. You may also think that despite what some concerned loved ones are telling you, you have it all figured out and are in control of the situation.
But in actuality, you are burning out.
👉🏽  RELATED POST:  How To Leave Work On Time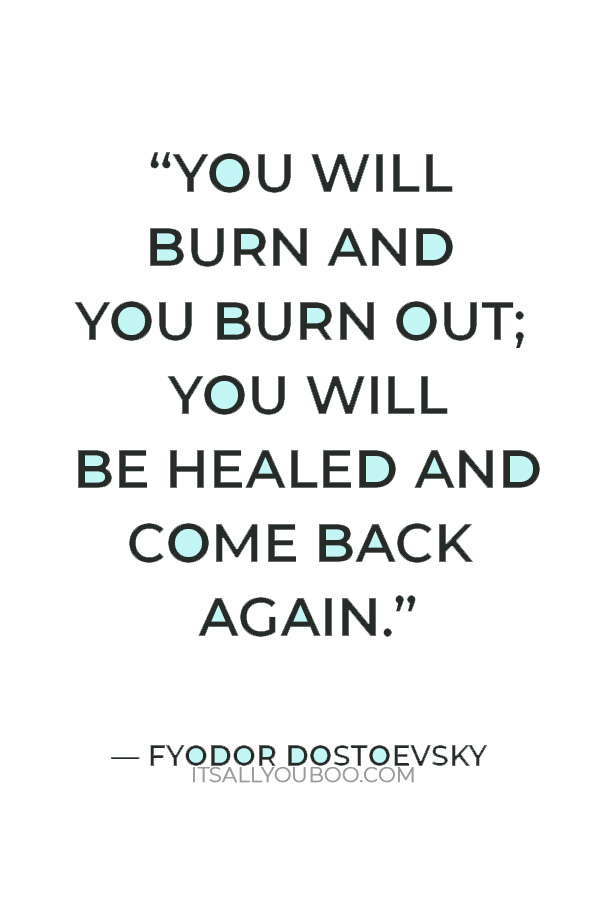 Burnout Stage #2:
Trying To Take Control Of The Situation
You may start feeling exhausted at work and having a vague sense that's something going wrong. However, instead of truly assessing the situation for what's actually happening, you build off the denial stage and try to take control of the situation by half-measured strategies.
During stage 2, you may have bad days and good days. However, gradually, you are noticing the symptoms.
Here are some symptoms of burnout:
Disliking Your Job: Though you initially were beyond enthusiastic to jump on any task, you start noticing all the things you dislike. Every few days, you may get so stressed you want to quit altogether.

Making Mistakes: You used to be a perfectionist. Now all of a sudden, you start making tiny mistakes here and there. While none of these mistakes are super serious, they contribute to an overall sense that you're losing control.

Exhaustion: On some days, you notice that you aren't getting enough sleep because you're so stressed about work. When anxiety leads to a loss of sleep, it becomes a feedback loop. You get more anxious because you aren't sleeping well and the cycle begins again.

Unhealthy Coping Mechanisms: Instead of truly assessing the situation, you find yourself gravitating towards things that satisfy you in the short term but ultimately do more harm than good (eating too much, watching a lot of TV, drinking excessive alcohol).
To truly know how to avoid burnout, you have to recognize this stage before it's too late.

Burnout Stage #3:
The Symptoms Become Normal
Normalization of burnout symptoms can be tricky and hard to spot. Instead of saying you have a 'bad day,' you start to just be lethargic and tired all the time.
In this state of burnout, you live in a tired state of mind, and start to compensate for your low energy levels with an increase in caffeine or even energy drinks. You can even start to believe that "this is just how life is."
But remember, just because something is normalized, doesn't mean it's fine, healthy, or okay on any level.
👉🏽  RELATED POST:  How to Have Work Life Balance For Moms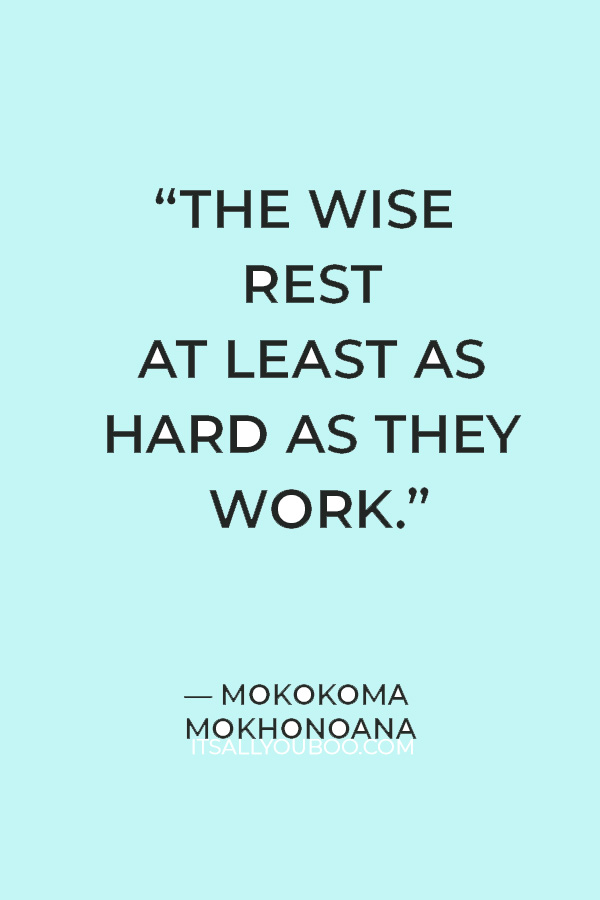 Burnout Stage #4:
Breakdown
Stress has been linked to a myriad of health issues such as heart disease and type 2 diabetes. During the breakdown phase, you will start seeing those symptoms.
What started as overwork and chronic tiredness can soon become a physical illness, pain, as well as emotional and mental unwellness. Your body and brain chemistry can be greatly negatively impacted by long term exposure to stress.
The situation is becoming unsustainable.
Burnout Stage #5:
Symptoms Become The Condition
Also known as "enmeshment," this stage is where your burnout symptoms are so prevalent and apparent that they overtake the catalyst for what's happening.
In other words, instead of being associated with burnout, you are grouped in with the health issues associated with burnout such as heart disease, anxiety, and diabetes.
Real burnout requires weeks, potentially months or longer to recover from. Your body is falling apart, physically and mentally, and there's no cure but rest.
👉🏽  RELATED POST:  How to Leave Work At Work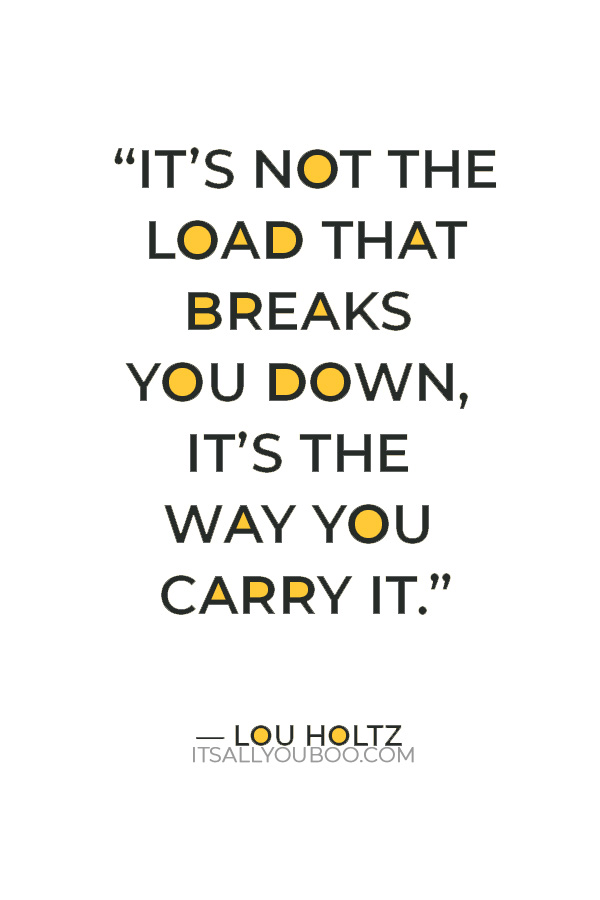 What You Need To Know About Avoiding Burnout
Since burnout can lead to such serious physical and mental health conditions, you should try your best to stop it as soon as early symptoms are apparent.
Here's a step-by-step guide on how to avoid burnout at work:

#1.
Identity Boundaries
Everyone wants to achieve a work-life balance. But in actuality, not that many people truly know what that entails. Take a moment to think about what that means for you.
Do you want enough time in the week to see your friends, family, and significant other?
Are you daydreaming of being able to take time off?
Do you want to work less hours?
Are you negleting other parts of your life?
Once you know what you need to be happy, it can be easier to identify boundaries and set limits. For instance, when you start to see that you can no longer regularly do all these things that make you happy, you can take a step back and not work as much.
👉🏽  RELATED POST:  How to Set Boundaries with Negative People
#2.
Spot Early Signs
The best way to avoid burnout is to see the signs and symptoms before you reach stage 4 or 5.
Ask yourself:
Are you feeling sleepy and anxious?
Do you find it harder and harder to unwind and relax?
Do you feel overwhelmed when you're doing fairly simple tasks?
These may be early signs of burnout.
Spot these early signs and take action as soon as possible. You may need to speak to an online psychiatrist to work through these symptoms and figure out a strategy on how to move forward while prioritizing your mental health.
👉🏽  RELATED POST: How to Date Yourself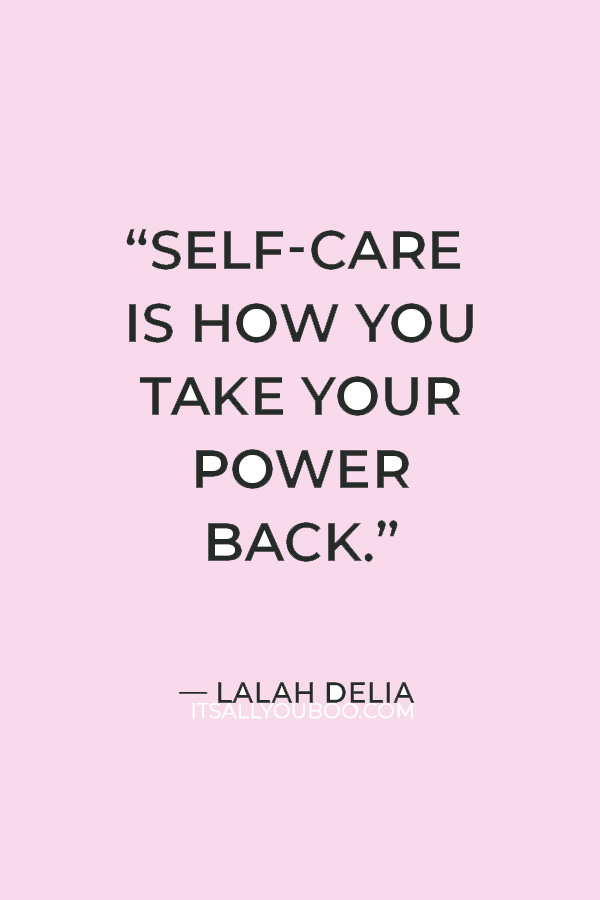 #3.
Practice Self-Care
A great way to avoid burnout is to practice self-care. You should do whichever healthy activities help you find peace and happiness. Here are a few good ones:
Working Out: Regular exercise helps regulate stress levels and improve depression and anxiety.

Have Hobbies: When you're spending a lot of time working, you may forget about all the things that brought you pleasure and joy that had nothing to do with your professional career. Spend some time indulging in a hobby — it could be painting, cooking, sculpture, or collecting postcards!

Spend Time With Friends: Have you been neglecting movie night with your pals? Take a moment to just unwind and spend time with your friends. They'll make you laugh and forget about all the stress at work.
#4.
Check In With Yourself
Even if you haven't experienced any major symptoms of burnout, you should regularly check in with yourself to see how you're doing. Don't wait until it's too late — think about your boundaries, what makes you happy, and whether or not you're pushing yourself too hard.
Simply sitting down and taking stock of your emotions, thoughts, and feelings can help you to make adjustments to your day, work-life to avoid burnout entirely.
How To Recover From Burnout
Even if you have researched how to avoid burnout at work, you may find yourself in a situation in which you're exhausted, frustrated, and overwhelmed.
Burnout can happen to anyone regardless of what step they are in their career. What's important is how you're going to be proactive and recover from this unfortunate scenario. Here's a step-by-step guide on how to recover from burnout.
#1.
Seek Treatment
Speak to a licensed professional therapist about what happened and assess the situation. In order to bounce back from burnout, you need to have a thorough understanding of where and how things went wrong.
👉🏽  RELATED POST: 20 Ways to Spend a Mental Health Day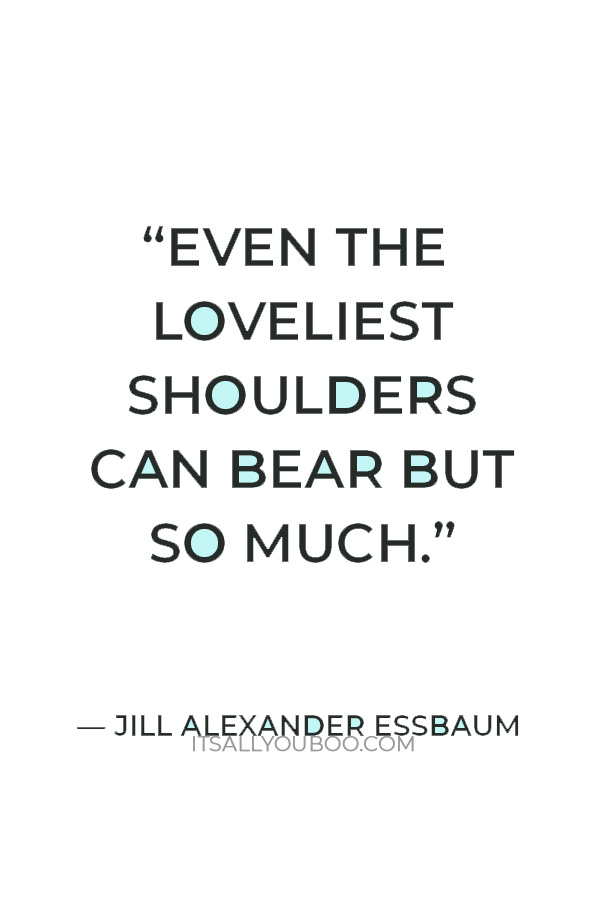 #2.
Talk To Your Supervisor
To prevent yourself from experiencing burnout again, talk to your supervisor or manager about your boundaries. If they aren't receptive, you should consider finding a new place to work. Ideally, you can come up with strategies on how to manage your workload and if necessary, find someone else to help you out.
#3.
Apologize
When you're experiencing burnout, you may be more anxious, angry, and temperamental than usual. Unfortunately, you may have done or said something to friends or family members that you deeply care about.
As you recover from this low in your life, take a step back and think about who you may have wronged, and then reach out to them. Whether you take them out for coffee or write them a thoughtful email, carefully tell them what you were going through and express your regret.
Life is too short to get bogged down by feelings of guilt. We are all human and things happen! But to be proactive, you should try your best to right your wrongs.
#4.
Take Some Time Off
Before jumping back into work, you may need to take some time off and relax. It doesn't have to be a multi-week vacation, it could just be a few days. Whatever you end up doing, take this time to appreciate all the other things you have going on besides your job.
During your burnout, you may have been really exhausted. Catch up on your sleep and concentrate on yourself!
#5.
Get Ready For Your Comeback
Once you go back to work, you may feel super excited and pumped to jump back into the swing of things. However, you should take a step back and remember what happened. Set the proper boundaries and don't forget to prioritize your mental health.
👉🏽  RELATED POST: How to Have a Staycation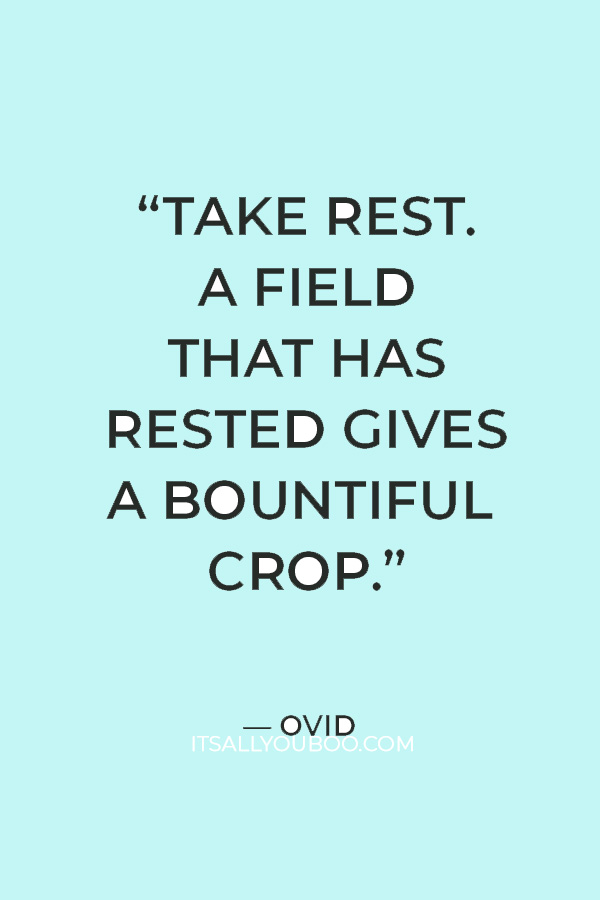 How To Avoid Burnout At Work: FAQ
How do you prevent burnout at work?
There isn't a one-size fit all approach. But a helpful way to avoid burnout is to be well-organized and mindful of your limits. Though we live in a culture that rewards financial success, think about what you're sacrificing each time you say 'yes' to every single opportunity.
In other words, the best way to prevent burnout at work is to acknowledge that you're human.
How do you prevent employee burnout in Covid?
The pandemic has made many people feel isolated. On top of that, working from home can make you feel like you aren't ever getting a true break from your job. Especially if you're a parent, you may be having a particularly hard time watching over your child and tending to their needs while also juggling your 9 to 5.
To prevent burnout during the pandemic, take regular breaks and spend some time each day doing something that makes you happy. You may also need to disconnect at night and instead of spending time in front of a screen, read a book.
Acknowledge that you're going through a uniquely difficult time and set your limits accordingly. Another thing you could do is reach out to other people who are in similar situations. Do you know other parents struggling with working from home? Send them an email and in a way that makes everyone feel safe, get together to exchange positive coping strategies.
👉🏽  RELATED POST:  How to Have a Self-Care Retreat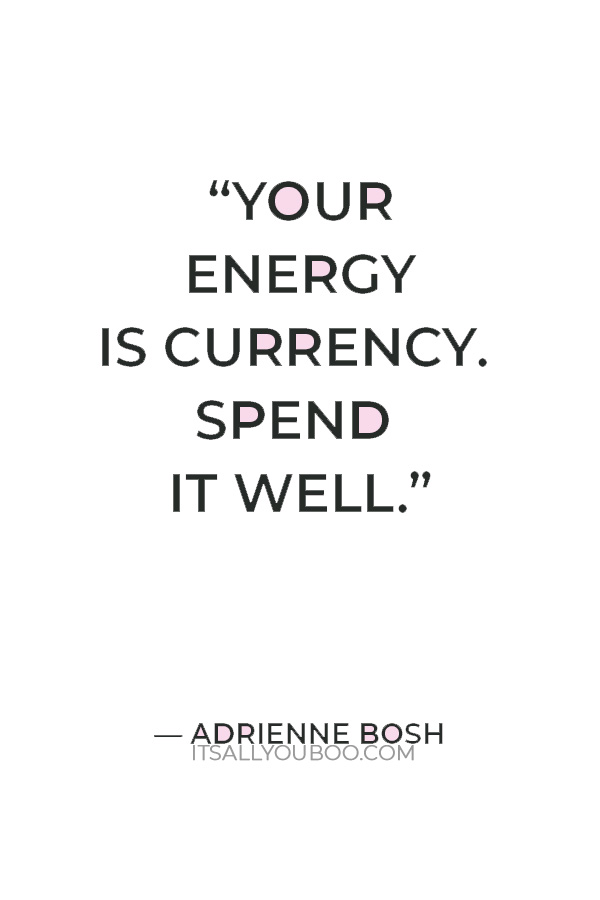 How long does it take to recover from a burnout?
There's no set time for recovery from burnout. While some people can bounce back fairly quickly in the span of a few days, others may need weeks, months, and in particularly bad cases, years.
The best thing you can do is let go of this mentality that you have to recover from burnout immediately. Instead of rushing to get back to work, acknowledge your limits.
Another factor that is important is comparison. It's normal to compare yourself to other people. However, just because your friend or family member bounced back fairly quickly doesn't mean that will happen to you.
The amount of time you need to recover from burnout is ultimately depending on the resources you have available and how severe the situation is. If you just need to realign your schedule and offload some tasks, you can bounce back fairly quickly.
How do I reset after burnout?
There isn't a one-size-fit-all approach. However, there are quite a few best practices for resetting after burning out. You may need to take some time away from work or reassess your broader relationship to work altogether.
For some people, getting a new job is what works best. The best way to reset after burnout is to just take it day by day and regularly check in with yourself. You just went through something really intense, and it's okay to take some time off.
Printable Self-Love Quotes
Do you need a reminder to put yourself first and avoid burnout at work? Get your 10 FREE printable self-love quotes, that are the perfect reminder that you deserve to take it easy.
This download comes with high-resolution, graphic quotes that are ready to print and post in your home or office.
Be sure to spot the signs and symptoms of burnout before it hits. You can take it slow, you can take breaks and give yourself the rest you need.
Your health and wellbeing matter, protect it and your energy.
Stay in tune with yourself, be honest about how you feel, that's how you protect yourself from burning out.
To burn brightly, and show up as your best self at work you need rest. Don't forget that.
Are you exhausted and on the verge of burnout from overwork? Click here for how to avoid burnout at work, including tips for prevention and recovery. #Burnout #MentalHealth #Wellness #WorkLifeBalance

How do you avoid burnout at work?
---
Last Updated on June 2, 2023
✕
Get Your Self Love & Care Quotes
+ get weekly tips to help you slay your goals.