Need a realistic budget for college students?
What is a reasonable budget for a college student to save?
You've completed (or almost completed) high school, and you're ready to claim your independence as a college student – earning your own money, paying your own way, and being totally responsible for yourself.
It's exciting… unless you are one of the many college freshmen who realize how unprepared they are for this feat. Some high school graduates have already received adequate personal finance education in school to equip them for the "real world."
Unfortunately, too many high schools provide little to no education on managing finances – and often, those that do are insufficient. So let's cover the basics here so you're better prepared for your college experience (and adult life in general).
It all starts with knowing how to create a realistic budget for college, and the real world after graduation.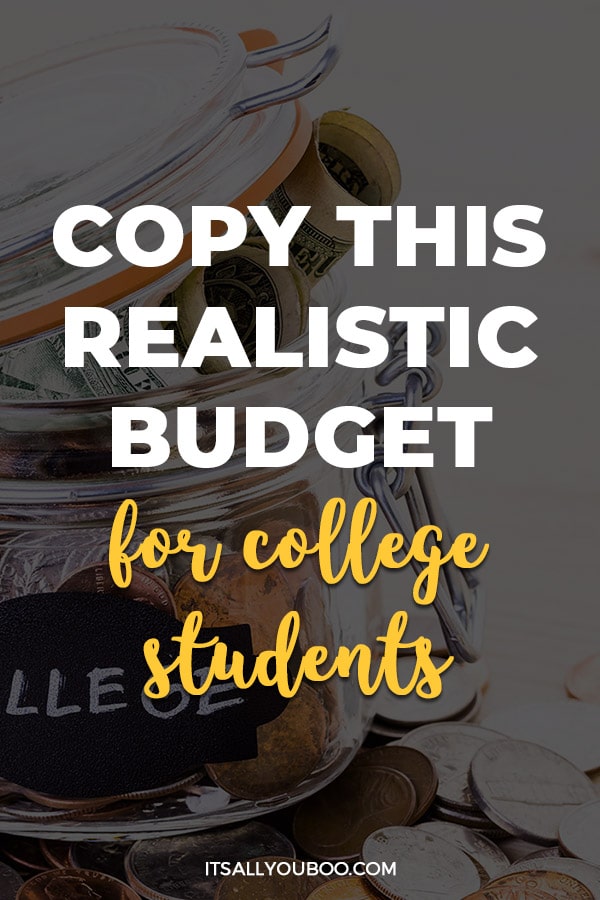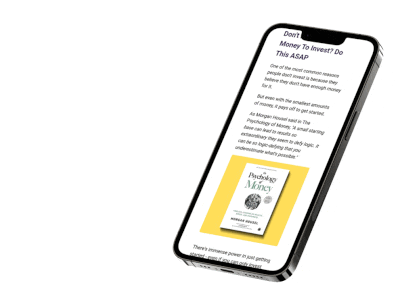 Why is Budgeting Important for College Students?
There are a million reasons to keep a budget. Global pandemics, economic downturns, and natural disasters illustrate just how instrumental financial preparation and emergency funds can be.
In addition, student debt can be a huge burden that often takes years to pay off and perhaps even hinders further opportunities. One survey found that 7 in 10 college students are stressed about money.
Consistently keeping tabs on your spending and earnings allows you to track down solutions to any financial issues that arise. Keeping a realistic budget for college students will help you graduate with less stress and a better toolkit to handle your finances as you move into your career.
👉🏽  RELATED POST: How to Save for College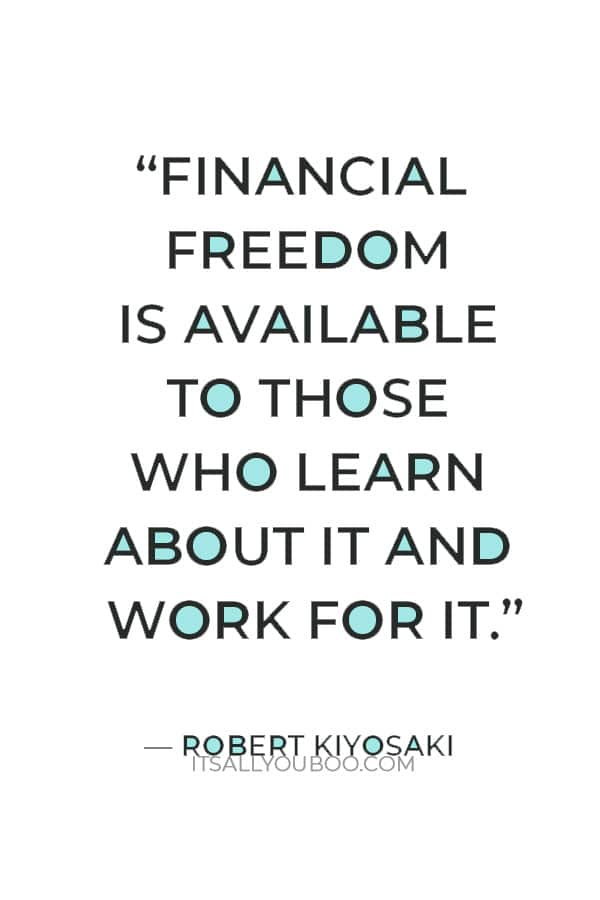 6 Actionable Budgeting Tips for College Students
There's tons of money advice out there we could talk about. But let's narrow it down to the 6 most essential financial tips for college students.
#1.
Get an Early Start
If you're really serious about learning to budget, the best time to start is now. You could just wing it your first semester of college, but it will be much less daunting if you've already had some practice tracking your money as a teenager.
And if you're already in college, begin now! It's never too early, but it's also never too late to just get started managing your money in a healthy way.
First, create an initial realistic budget for a college student (we'll talk more in a bit about how to do that). And then plan some regular time to look over your budget and reevaluate your current circumstances.
👉🏽  RELATED POST: Financial Tips for College Students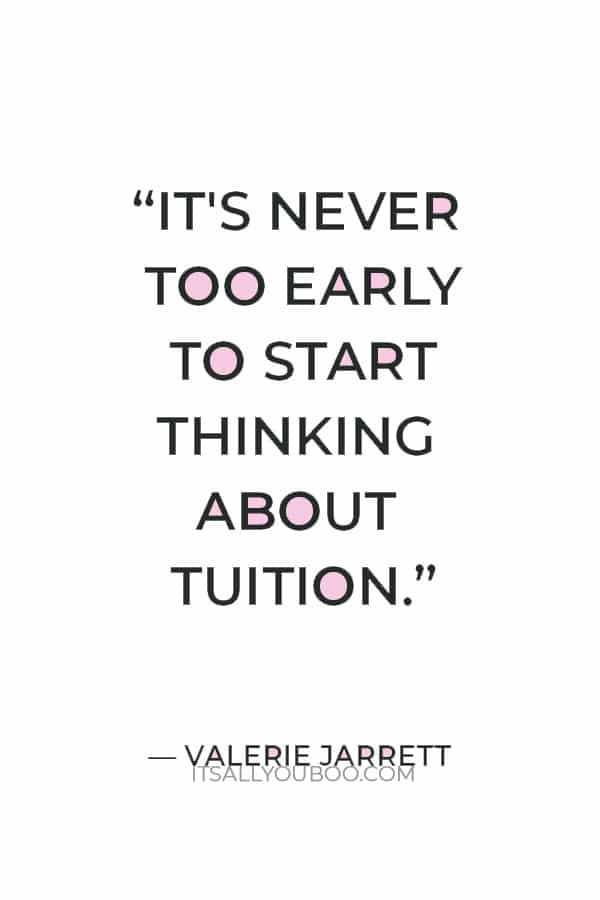 #2.
Apply for Scholarships
There are plenty of ways to earn scholarships or grant money toward your education. Sites like Bold and Wisegeek share easy scholarship opportunities. With a little research, you'll find there are many worthwhile options to choose from.
Remember, it never hurts to apply – and with so many options, it won't take too much of your time, either.
It's so often stressed to apply for scholarships before beginning higher education, that sometimes we forget to talk about the fact that you can still apply while enrolled in college. Many scholarship opportunities are available for current college students. Take advantage of these opportunities now while you can!
👉🏽  RELATED POST: Best Online Jobs for College Students
#3.
Work to Earn an Income
For some, it's possible to make it through school without working financially. But most often, a realistic budget for a college student usually includes some form of working to earn money.
There are a couple of ways you could do this. You could do a job search for a traditional part- or full-time job. Or you could find simple ways to earn money online.
You could even piece together several different gigs to earn the money you need. Whatever your approach, earning money of your own can provide some extra spending room in your budget, as well as a sense of independence for you.
👉🏽  RELATED POST: Best Side Hustles For College Students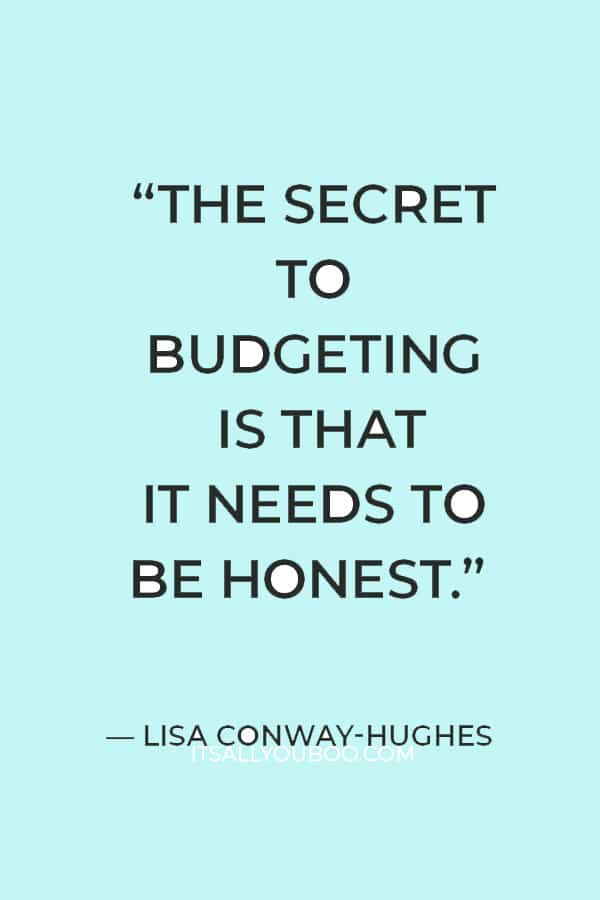 #4.
Follow the 50/30/20 Rule
What is the 50/30/20 Budget Rule? The 50/30/20 budget rule is a guideline for how to divvy up your post-tax income. It recommends that 50% goes to needs, 30% to wants, and 20% to savings. This helps ensure you have enough funds going to each area of your life. If you allot these amounts, you know you'll be covered.
According to this budget rule, needs would include:
Room and board
Transportation
Utilities
Insurance
Minimum loan payments
Wants are interpreted as:
Entertainment
Eating out
Streaming services and other subscriptions
Finally, savings are:
Retirement savings
Stock market investments
👉🏽  RELATED POST: How to Cut Your Spending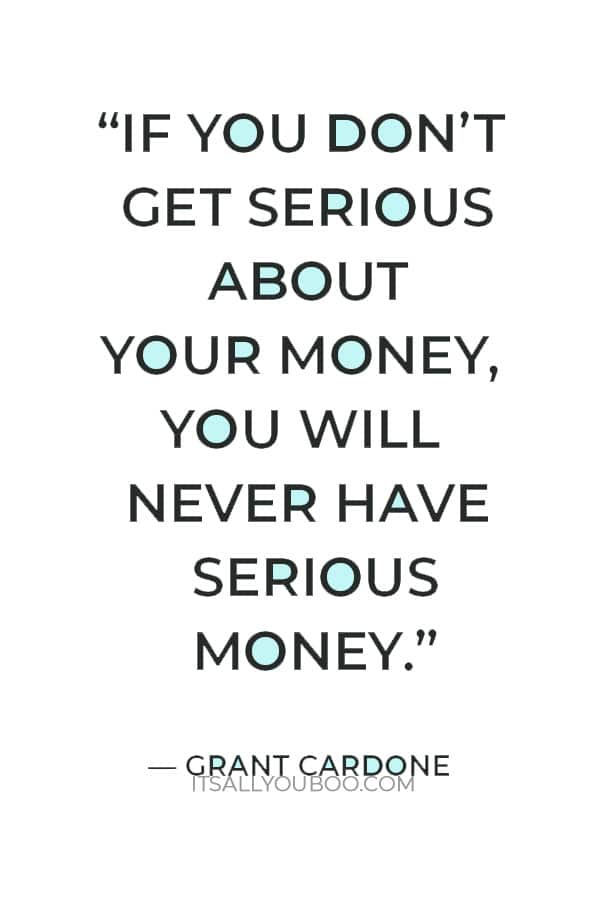 #5.
Be Saving Savvy
For many college students, cutting back on spending is necessary to save enough money to cover all the necessities. At the same time, you want to enjoy yourself and your independence as an adult. This can be a tricky balance to find.

How Can a College Student Save Money on a Budget?
There are several creative approaches to cutting back your spending as a college student. Eat in more often. Meal plan before you shop and then stick to your grocery list while in the store. If you can, shop secondhand or clearance.
Take advantage of the resources available to students, such as the library, campus health services, and the gym. Attend campus events that offer free food. And don't forget to ask for student discounts wherever you go (and have your student ID ready, just in case).
You might consider using public transportation so you can save on car and gas payments. When searching for textbooks, purchase used to save on an otherwise expensive buy (or just rent for the semester). Be wary of credit cards – use them sparingly, only when necessary, and then pay off that balance as soon as you possibly can.
If you need a more significant, radical approach to saving money as a college student, consider attending a more affordable school. You might start with a two-year community college, then transfer to a university afterward.
👉🏽  RELATED POST: Smart Financial Goals for College Students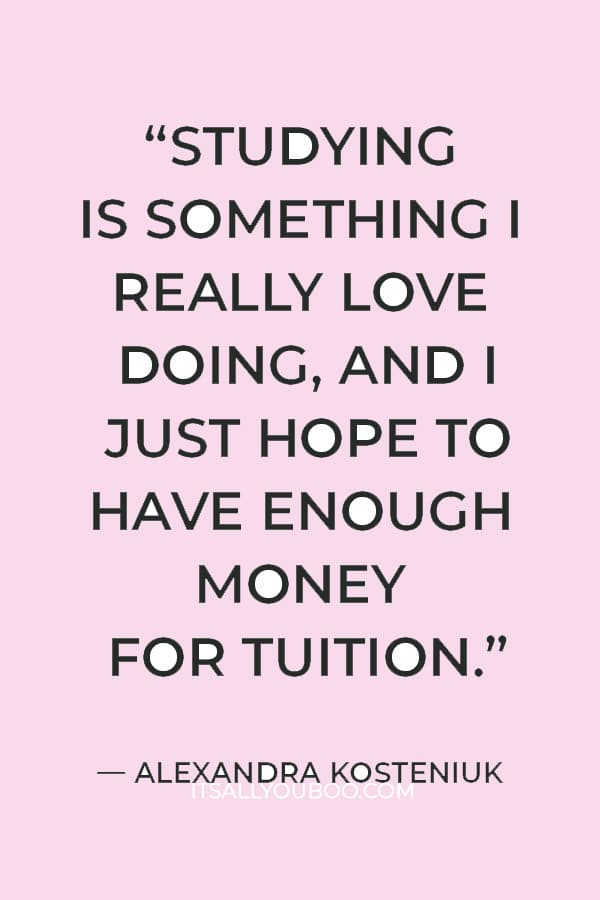 This can have several benefits, including that class sizes are often much smaller at community colleges than at universities. They also often provide a smoother transition from high school, as sometimes the classes assign lighter workloads. And they're often local, which may make it possible to attend while still living at home, so you can save a huge chunk of cash on living expenses.
👉🏽 RELATED POST: 100 Back to School Quotes


#6.
Use an App to Track Your Budget
A realistic budget for college students will run much more smoothly with help from a computer or phone app.
An Excel spreadsheet is a practical tool (check out their budget templates), or you might try an app like Mint, which connects to your bank account, organizes your budget, and even provides tips for more effective money-saving.
How to Keep a Realistic Budget for College Students
Creating a budget for your college career may take a bit of practice, but becomes quite simple once you get the hang of it. So let's jump into the specific details on how to create (and maintain) your own realistic budget as a college student.
How Do You Plan for Student Income?
Start by assessing any income, including:
Financial aid and scholarships
Refunds from financial aid (what's left over after tuition is covered)
Support from family
Your personal paycheck
Add this together to find your total income.
👉🏽  RELATED POST: Long Term Goal for College Students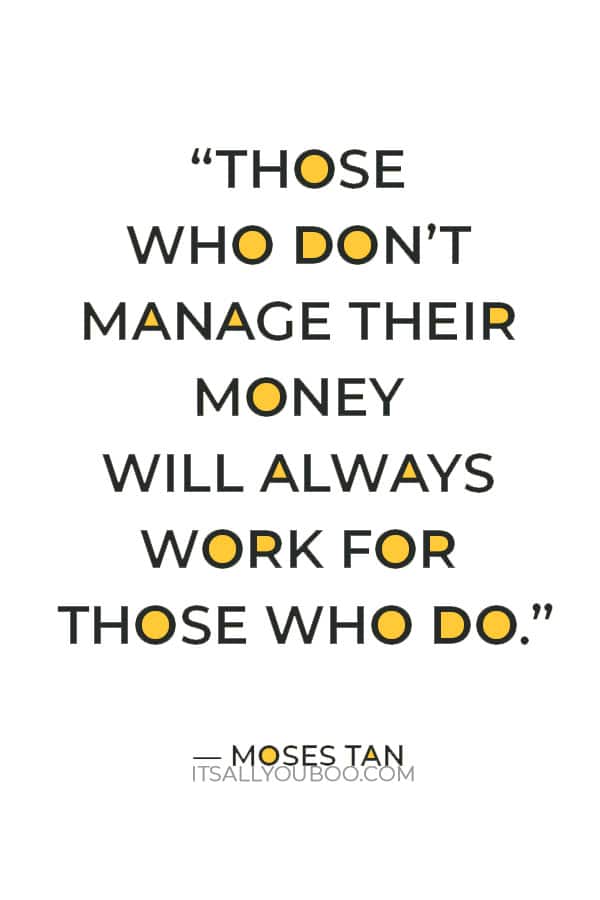 How Do You Budget for College Expenses?
Next, evaluate your spending habits. This includes both fixed and variable expenses (you might also categorize these as "needs" and "wants").
Fixed Expenses
Begin with fixed expenses – the things you must spend on every month – such as:
Room and board
Utilities
Tuition payments
Books and school supplies
Phone bill
Car payments
Gas
Variable Expenses
Then calculate your best estimates for variable expenses, such as:
Entertainment
Eating out
Clothing
Other activities that don't have to happen every month
It's important to plan for your needs and your wants to get the clearest picture of your spending habits and financial state.
Finally, after totaling up all your expenses (fixed and variable), subtract this from your total income. If the solution is positive, you can tuck this extra money away into a savings account. If the number is negative, you'll need to figure out where you can cut back on spending and/or ramp up your earnings.
👉🏽  RELATED POST: SMART Goals for College Students

College Budget Example
Now that we've covered how to budget, let's take a look at a sample of a realistic budget for college students. Keep in mind, these amounts can have a wide range of variance, as tuition and living expenses can depend on your location, hours worked, and lifestyle choices – and, when it comes to tuition, whether you are in-state or out-of-state. This table simply gives some rough estimates to get you started.
| | | |
| --- | --- | --- |
| | Per Month | Per Semester |
| Income | | |
| Job | $1,050 | $4,725 |
| Family Contribution | $125 | $560 |
| Scholarship/Financial Aid | $900 | $4,050 |
| Total Income: | $2,075 | $9,335 |
| Fixed Expenses | | |
| Tuition Payments | $890 | $4,000 |
| Rent | $400 | $1,800 |
| Utilities | $50 | $225 |
| Car Payment | $100 | $450 |
| Car Insurance | $80 | $360 |
| Gas | $50 | $225 |
| Cell Phone | $30 | $135 |
| Medical Prescriptions/Expenses | $15 | $68 |
| Total Fixed Expenses: | $1,615 | $7,263 |
| Variable Expenses | | |
| Groceries | $150 | $675 |
| Eating Out | $50 | $225 |
| Entertainment | $50 | $225 |
| Clothing | $50 | $225 |
| Textbooks | $111 | $500 |
| Total Variable Expenses: | $411 | $1,850 |
As an added note, once you've decided which college you'll attend, you can get a better idea of expenses by looking around on the school's website. Most schools have a page that estimates the cost of attendance based on their tuition and living expenses in the area. This will help you get a more accurate grasp on what college will realistically cost for you.
How Much Money Does a College Student Need Per Month?
In our college budget example above, we've calculated monthly costs based on a college semester being the typical 4.5 months. When you add up fixed and variable expenses, it comes out to about $2,026 per month. But when you look at specific amounts for different expenses, you may begin to notice several areas in which you can save.
👉🏽  RELATED POST: How to Budget with Sinking Funds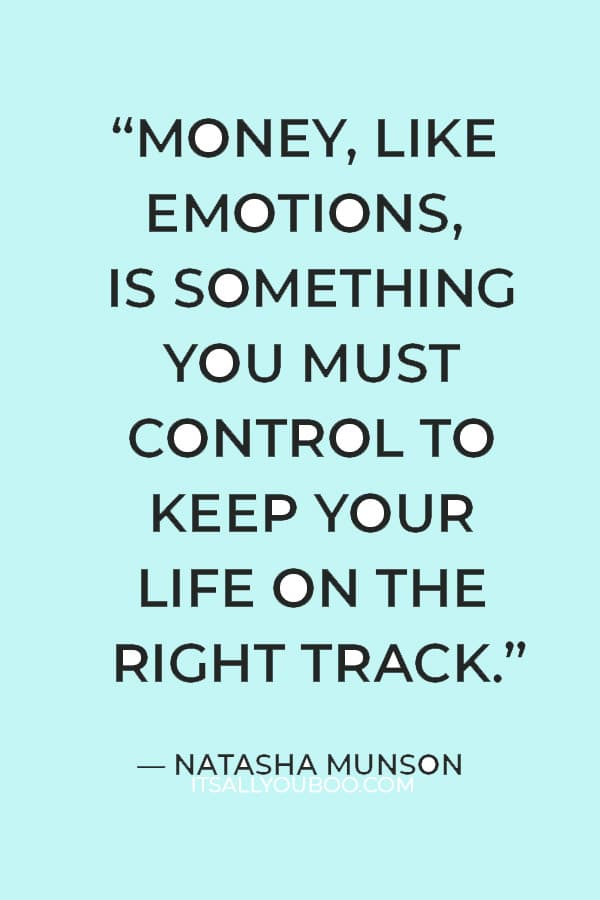 For example, if you cut out restaurant meals and only eat home-cooked, you'll save $50 a month. Using public transportation would cost you about $50 per month, rather than $230 for a car (don't forget about insurance and gas). Other ideas include shopping at consignment stores, using student discounts wherever possible, and renting or buying used textbooks. When you employ several strategies at once, you may be surprised how much the savings add up.
You can also decrease debt by finding extra ways to earn money. Perhaps you could pick up more hours at your job, invest in the stock market, or take on some freelance gigs when you have a bit of extra time. A little bit of extra money can really add up over time.
Budgeting in College Builds Self-Reliance
Once you've established a budgeting habit, you'll always know how to keep track of how much money is coming in, where it's going, and what's left afterward. It's an important skill that will ease the stress of finances not just as a student, but throughout your career.
Get Your Simple Budget Spreadsheet
Ready to create your realistic budget for college? With the Simple Budget Spreadsheet, you'll be able to track your spending and even start saving. It's easy to use and compatible with Google Docs and Microsoft Excel.
It's essential to keep a realistic budget as a college student. But it's just as essential to do so for the rest of your life. Now is the perfect time to learn the ropes of financial management, get a handle on your budget, and become self-reliant.
Need help budgeting in college? Want to know how much money a college student needs? Copy this realistic budget for college students with tuition, room and board, food, and more. #CollegeLife #StudentLife #Budget #CollegeGoals

Do you think this is a realistic budget for college students?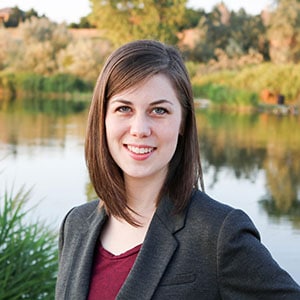 More About Guest Contributor
Tiffany is an education, health, and communications writer for Bold.org with a passion for improving educational experiences for herself and others. Having studied communications and early childhood education, she loves sharing ideas to help students, parents, and families thrive. She enjoys learning new things, seeing different perspectives, and seeking fun adventures with her husband and toddling daughter.
Last Updated on December 28, 2022
✕
Create Your Simple Budget
+ get weekly tips to help you slay your goals.