What are your struggles as an entrepreneur?
Is it finances, not enough time, maybe feeling like you don't know what you're doing?
Entrepreneurs have 99 problems! Tired 'the struggle' and ready to be a successful entrepreneur already? Here's how the one thing you're missing - a strategic plan for success #Entrepreneur #Success #Planning
As bloggers and entrepreneurs, the struggle is real.
You spend a lot of your time and money to help your blog or biz grow, often starting out by yourself.
But sometimes, you find yourself 10 articles deep on what started out as "how to write blog posts" and ended up as "why you need a contract for each client."
Sometimes you buy software, like Adobe, and end up not using it for months because you didn't look into how difficult it would be to learn and you didn't actually need it.
Sometimes you buy a course, but you change your mind on what you want to do, so you wasted $1000 on learning skills that you'll never use.
From chasing shiny objects you don't need, to getting distracted and overthinking everything, being your own boss comes with so many challenges.
All of these struggles we face as entrepreneurs are really one challenge in disguise – a serious lack of strategic planning.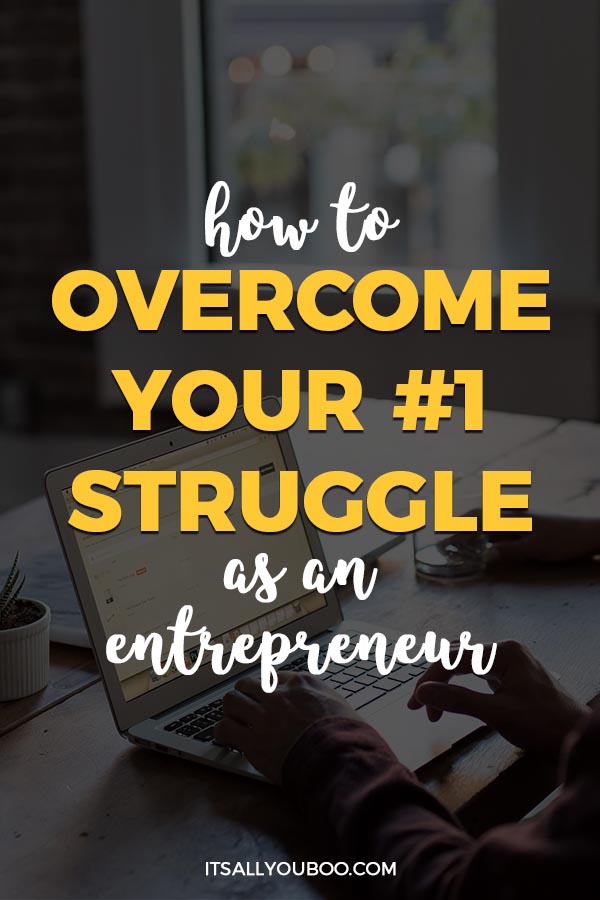 Entrepreneurs Have 99 Problems
Everyone has their obstacles, but I bet the root of all these different obstacles is one, simple thing: not having a foundation and not having a plan.
I say one thing because the foundation is a part of the plan, but I listed them separately because the foundation is just as important as the plan itself. That's my favorite word in entrepreneurship: foundation. You aren't just picking a place to start, you're designing a place to start.
The word "foundation" implies strategy, strength, and growth. There is:
Strategy in establishing a starting point that you thought about the pros and cons of.
Strength in that because your foundation is strategically chosen, you will be able to support your future endeavors.
Growth in that your foundation will not crumble underneath the expansion of your entrepreneurial ventures, so you can keep building up.
The foundation supports all of the actions you take next. When creating your foundation, you consider your obstacles and design your foundation to overcome them.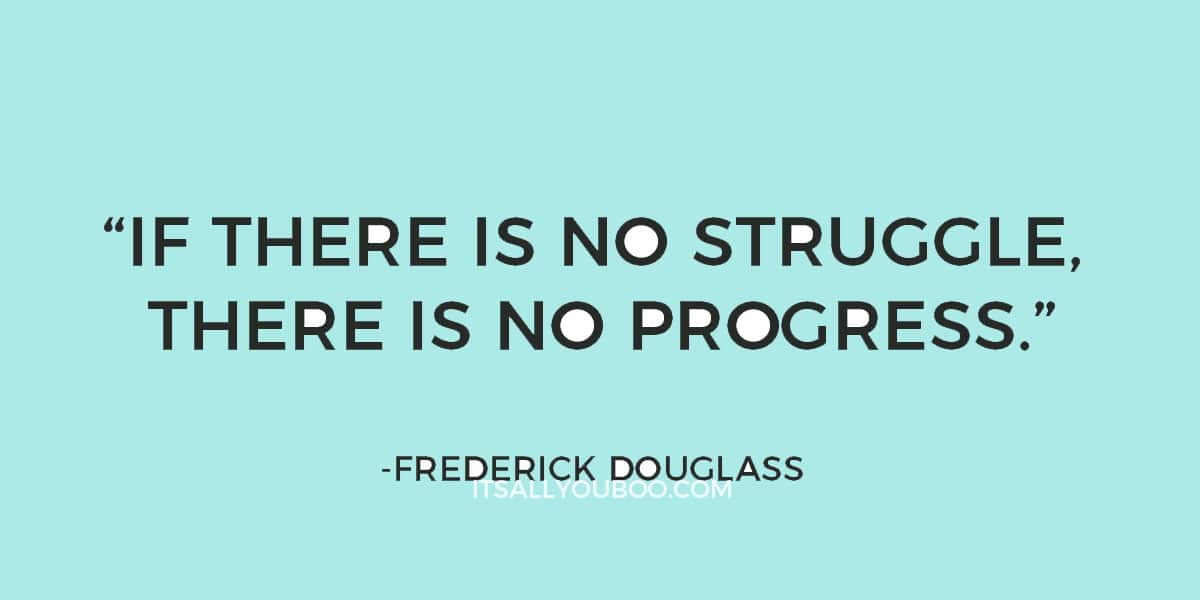 👉🏽 RELATED POST: How to Create A Successful Blog Business Plan
The other part of the major issue is not having a plan. "I want to start and make money on a blog about being vegan" is an idea, not a plan. Even saying, "I want to start a blog about being vegan. I'll have a course on making the transition and maintaining the lifestyle that will be $300" is still just an idea. Your idea can be very long, but that, unfortunately, doesn't make it a plan.
So what does make it a plan? Having actionable steps. Your plan doesn't give you an idea about how to do something, it tells you exactly how to get there.
How Entrepreneurs Overcome "the Struggle"
Alright, my friend, so now you know you need a foundation and a plan in order to be strategically successful! By designing a foundation and a plan, you've not only determined exactly where you want to end up, but you've outlined exactly how you'll get there.
What does this do for you?
You'll save time, you'll save money, you'll be in control. Your journey goes from looking like a scribbled line to looking like a straight line: the direct and to the exact destination you want to reach. Sounds fabulous, right?!
Click below to get your strategic planning workbook and follow along.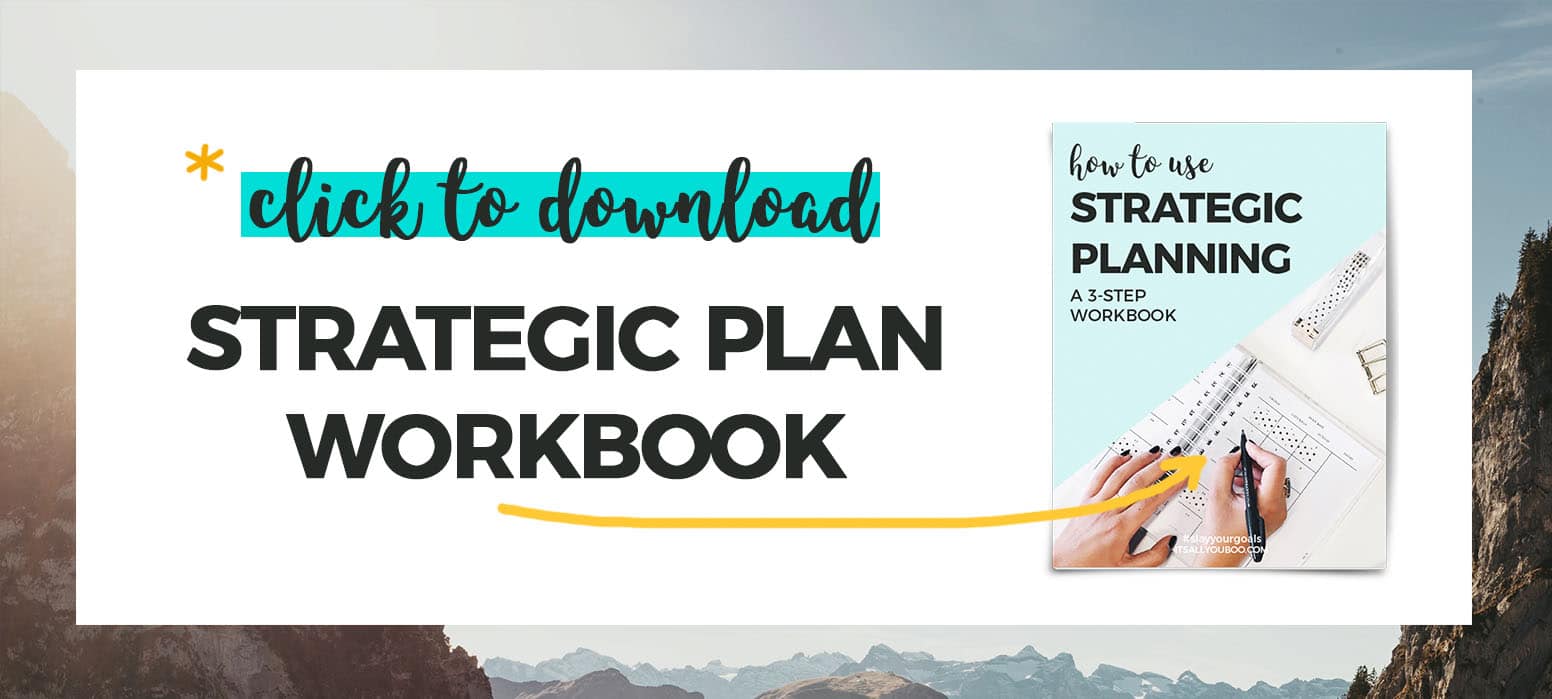 Using Strategic Goal Setting to Overcome The Struggle
So how the heck do you do all this? It sounds like so much work, but it's not. I promise!
The key is to start at the end.
Where is the ultimate destination you want your journey to take you to?
Next, where do you want to end up?
Where do you want to be in one or two years?
We aren't talking about in 60 years, we're talking about in one or two years. Major short-term goals, here.
Once you've determined where you want to end up, take one step backward.
What is the final step in achieving your goal?
Then one more step backward: what is the step that allows you to achieve the last step?
Do this until you've reached your starting point.
👉🏽RELATED POST: 6 Simple Secrets to Setting Achievable Goals
Are you ready for a magical step in this process?
Now that you've got your starting point, you'll create a foundation out of it. You will analyze every major obstacle you think you'll run into, and set your foundation up to allow you to avoid these obstacles.
Amazing, right? I think another word for this strategic goal setting is called creating a foolproof plan 😉 Now you might be a tad confused, so let's go through a thorough example.
Step-by-Step From Struggle to Success
Let's say Jill loves healthy lifestyle living, her favorite snack is a smoothie, and she's got a 9 – 5. She knows she wants to start a business related to this lifestyle, but she's not sure how! The first step: start at the end. What does she want to get out of this? She wants to quit her job and do this full time.
One step back: what will allow her to quit her job? She needs another income stream that will make enough money to replace her current income stream.
One step back: what will the income stream be? A $500 course on transforming your life to the healthiest it can be. She'll touch on healthy eating, clean living, taking care of your environment, and other healthy habits to transform her student's entire life.
👉🏽 RELATED POST:  7 Steps to Making Extra Money on the Side
One step back: what about those who can't afford a $500 course, but Jill still wants to sell them helpful digital products? She can create digital products that have a smaller impact that range from $0 – $100. Mini-courses, ebooks, and maybe even a monthly membership with access to her most helpful resources.
One step back: how will she tell people about her products? Email marketing to her email list.
One step back: How will she establish her authority as an expert in her niche so people will give her their email? She will have a blog.
One step back: how will she gain traffic to her website? Pinterest, SEO and writing guest posts.
One step back: how will she create her website? WordPress, Squarespace, hire a developer?
👉🏽RELATED POST: Business Tools for Beginner Bloggers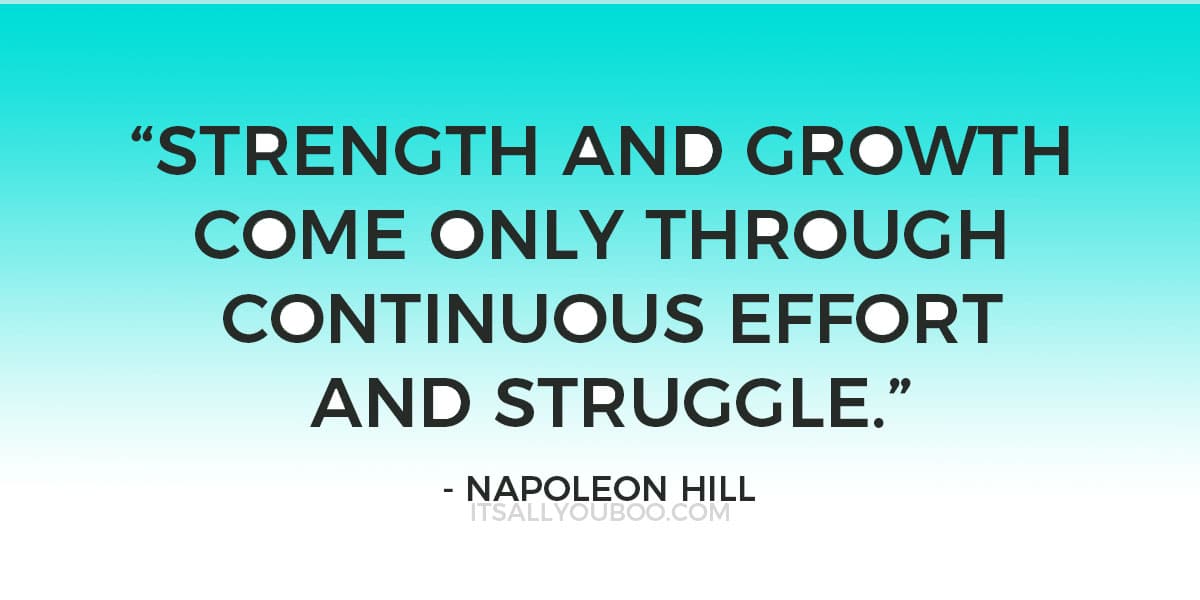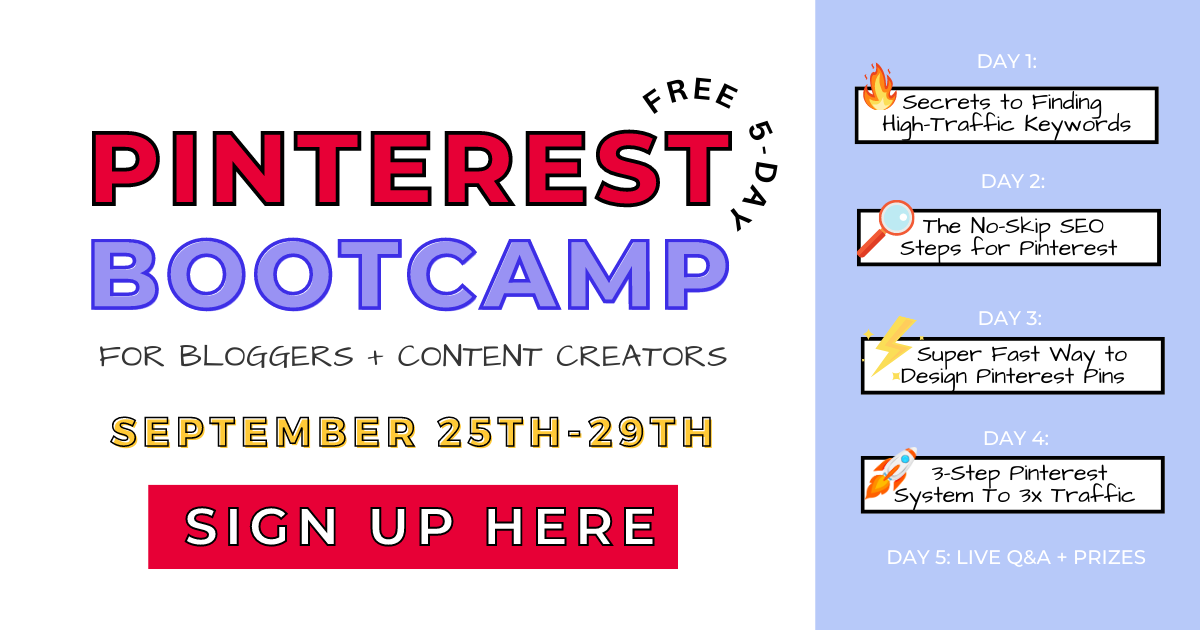 Make Preparations to Succeed
Jill is now just about at the beginning of the journey she's designing for herself. This is the bare bones of what steps she needs to take in order to reach her goal. Website → traffic → blog → email list → sell digital products → quit her job + do this full time. Now it's time to set up the foundation!
The foundation is where you set yourself up to overcome obstacles. Limited with time? Limited with money? Evaluate what you can buy and automate that will save you time. Evaluate what you can DIY that will save you money.
The key to setting this up is creating a balance between what time you will invest vs. what money you will invest so that overall, your return on investment is maximized to its full potential.
👉🏽 RELATED POST: 3 Major Obstacles to Success You Need to Avoid
What can Jill set up in her foundation in order to work with the limited time and money she has? She needs to evaluate where she'll spend time and where she'll spend money.
She can rearrange her budget and set aside $50 or $100 each month to build a startup fund. By having this start-up fund, she can buy services and software that will save her time.
Let's say she spends $50 on a product that will grow her email list exponentially without much effort on her end because the product automates the system for her.
She's now saved time that she can spend creating her website and be writing blog posts.
She saves, even more, time by using more startup money to buy tools to build her website more strategically, which leads to better conversion rates and more sales.
What do you do now that sets you up for easier and faster success later?
Do you see how preparing in the foundational stage sets you up for success on the path to your goal? By investing a little time here, you can save money there, and vice versa. By balancing this out and learning to manage your money, you can get started and get to your goal more successfully!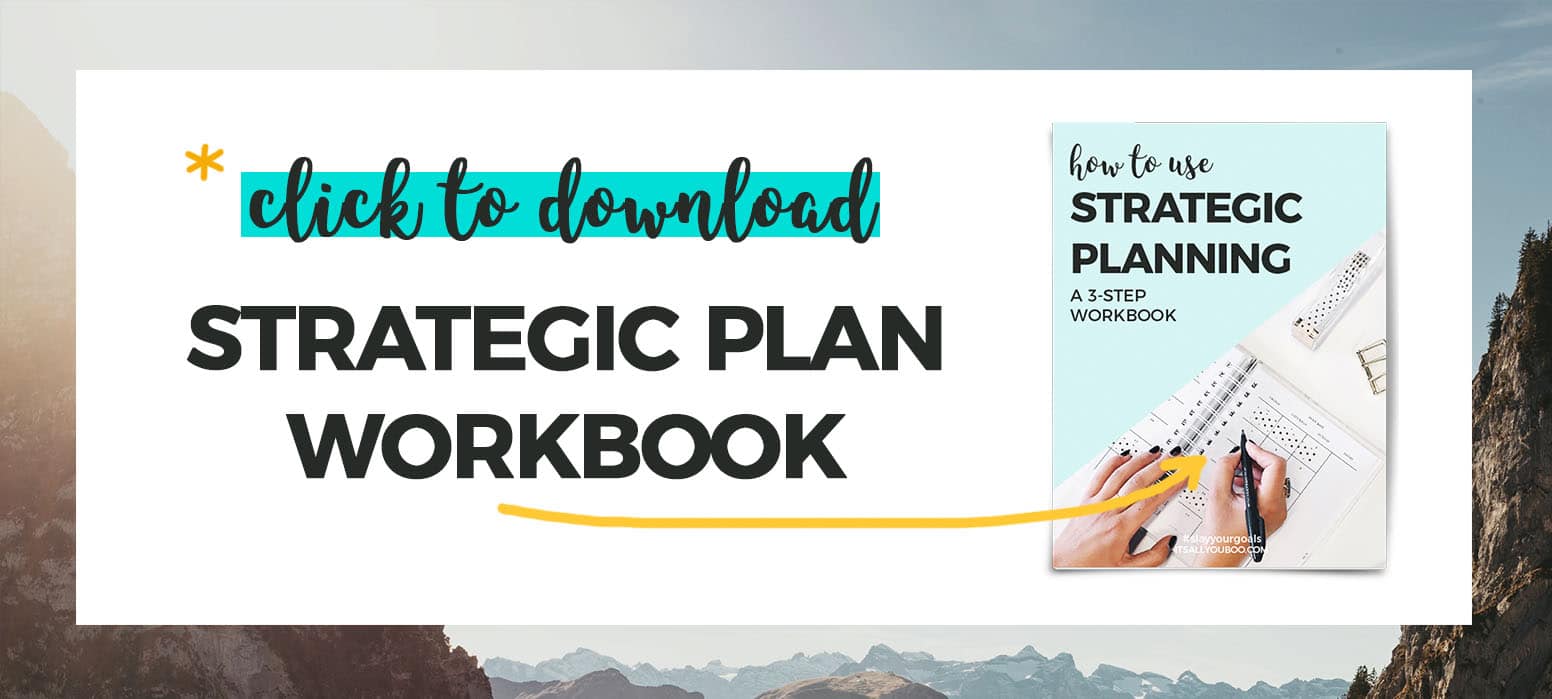 The Final Stages of Setting Yourself Up for Success
You've seen how the foundation works, you've seen how the plan follows, and now it's time to put the two together.
I agree the plan is oversimplified and it's going to take more effort than those 5 simple steps make it seem is necessary; however, Jill now has a basic plan that she can follow from start to finish. She simply needs to expand each step of her plan to make each step actionable.
This is where most research comes in. Every time you set out to do something, evaluate the investment of time or money you're putting in, and what return you will see on that investment. When Jill is making her website, there are three options to consider:
1. She could spend all of her money but have it done in one week by a professional.
2. She could spend no money and take 6 months to do it herself.
3. She could spend very little money on a tool that will allow her to do it herself, but she can do it quicker than if she didn't have that tool (like in one month vs. six).
For every single mini-step of her journey, she needs to evaluate the pros and cons of what she invests. This is called opportunity cost, and is something you need to be evaluating every step of the way, as well!
👉🏽 RELATED POST: How to Go from Side-Hustle to Full-Time

Overcoming Your Struggle to Start & Grow Your Blog or Business
So, my friend, what exactly did you just learn about overcoming your struggles as an entrepreneur?
First, you need a foundation and a plan.
Second, you should start with the destination you want to end up at.
Once you know where you want to be, work backward to plan out how you'll get there. Once you've got your journey planned out, develop a dynamic foundation that will allow you to overcome any obstacles along your journey. Every step of the way, be sure to evaluate that opportunity cost!
👉🏽 RELATED POST: How to Plan Your Year in Advance
We mostly talked about applying this method to starting from scratch, but you can apply this strategy to any major goal you'd like to accomplish in life.
Now that you have this magical step-by-step process that is sure to bring you success, go get to planning and make your dreams come true!
Printable Strategic Planning Workbook
Ready to create your strategic plan for success? Get the Printable Strategic Planning Workbook, and overcome your #1 struggle of not having a plan.
Don't forget – being distracted, lacking motivation or confidence, feeling behind or that you can't afford to or any other struggles as an entrepreneur that you face, are all just symptoms of your root struggle – NOT following a strategic plan.
Imagine how direct your path to achieving your goal would be if you'd just stop going off track, and stalling along the way? Stick to your straight line (aka your plan) to success.
Be strategic, don't get pushed around by "the struggle."

What's your number #1 struggle as an entrepreneur?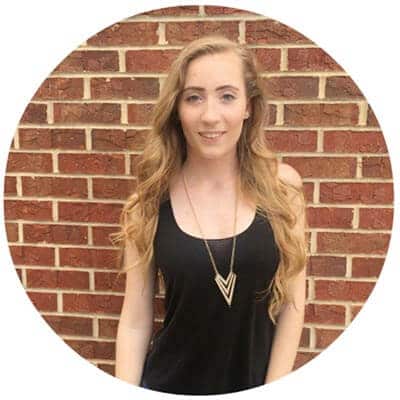 More About Guest Contributor
Sierra Annastasia is a visual designer + business strategist. She helps those who are limited by time and money overcome their obstacles and proceed with strategy so they can create a meaningful online presence and ultimately grow their business through passive income streams they never even thought possible.
Last Updated on July 11, 2021
✕
Start Strategic Planning!
+ get weekly tips to help you slay your goals.