What is a goal-setting retreat and how can you plan one for yourself?
Why should I take the time to plan my goals?

Ready to set goals for your life, career or business? Click here for how to plan an awesome goal-setting retreat, plus the perfect agenda and planning tips. #GoalSetting #AchieveYourGoals
A goal-setting retreat might be in store for you if this sounds like you:
You find yourself moving forward in your life without a clear idea of where you are going,
You're starting to feel bored or dissatisfied with what you are currently doing. You know something needs to shift, but you're stuck in day-to-day business as usual and can't quite put your finger on what needs to change.
Perhaps you're generally feeling good. You're making progress on your goals. You feel excited about your work and life but are starting to wonder…what's the next big thing?
Table of Contents:


Does that sound familiar at all? In all cases, it is time for your own goal setting retreat!
You might be wondering…
What is a Goal-Setting Retreat?
For starters, it's one of the best ways you can set your life and coming year up for success!
A goal-setting retreat is a chance to get away from the hustle and bustle of daily life to do some deep and meaningful self-reflection.
It's so much more than a goal-setting session, it's an opportunity to look at your life and work with some perspective to help you gain more clarity.
A goal-setting retreat is a working strategy session.
The best part is, a goal-setting retreat can be done by yourself or with a team. It can be customized to your specific needs and can be done affordably and with little outside assistance.
Plus, your biggest investment will be your time, but it is an investment that will pay back in dividends as you move forward with greater clarity and purpose.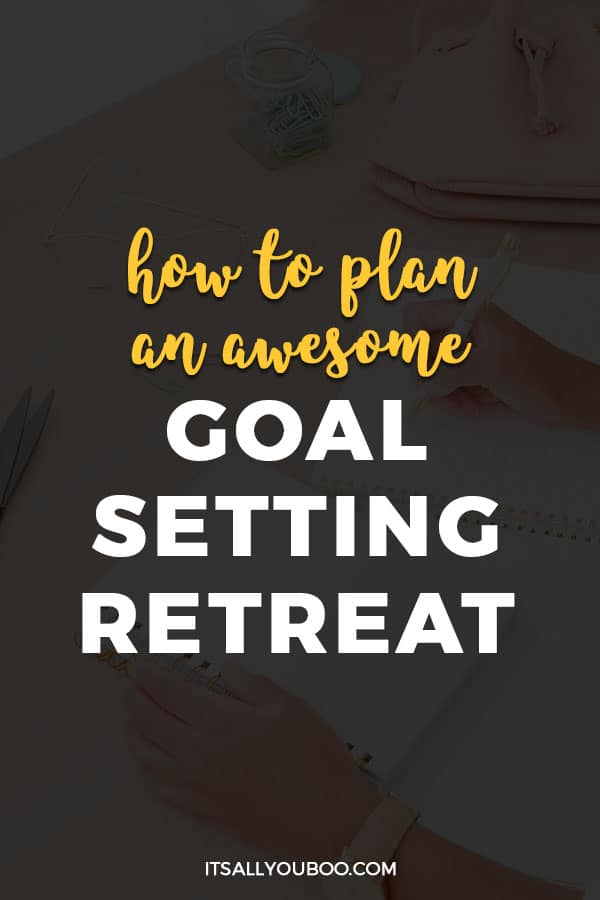 How Goal Setting Retreats Changed My Life
I did my first goal-setting retreat when I was about six months into a new job. When I first heard of the idea of a goal-setting retreat I thought to myself, "who has time for something like that?"
I thought that I already knew what I needed to do and the problem was just that I didn't have enough time to do it all. It seemed silly to take more time away from "working" for something like this.
But I decided to do it anyway. I wasn't sure at first what an agenda for a goal-setting retreat should look like. Of course, I would want to look at long-term goals and short-term goals, but what activities would help me to do my best thinking?
👉🏽 RELATED POST: Motivational Goal Setting Quotes

Your Goal Setting Retreat Needs an Agenda
I researched this quite a bit and talked to colleagues to understand what aspects worked best for them and from there, I started to put together a plan.
I went into my first goal-setting retreat, nervous but excited. After going through the reflection and goal setting exercises I'll describe below, I left the retreat on a high and with a new lease on life.
Not only I was able to let go of the frustration of the past and was inspired by the vision of the future I now had. Even more important than that initial feeling is the fact that now, over a year and a half later, the results speak for themselves. It is truly thrilling to look back on notes from past goal-setting retreats and realize that I actually accomplished the things I set out to do.
Setting and achieving long-term goals and short-term goals can build major confidence and happiness in your life. I've realized how effective goal setting retreats can be and have continued doing them since then.
Are you ready to dive into planning your own goal setting retreat? Here is the step-by-step guide.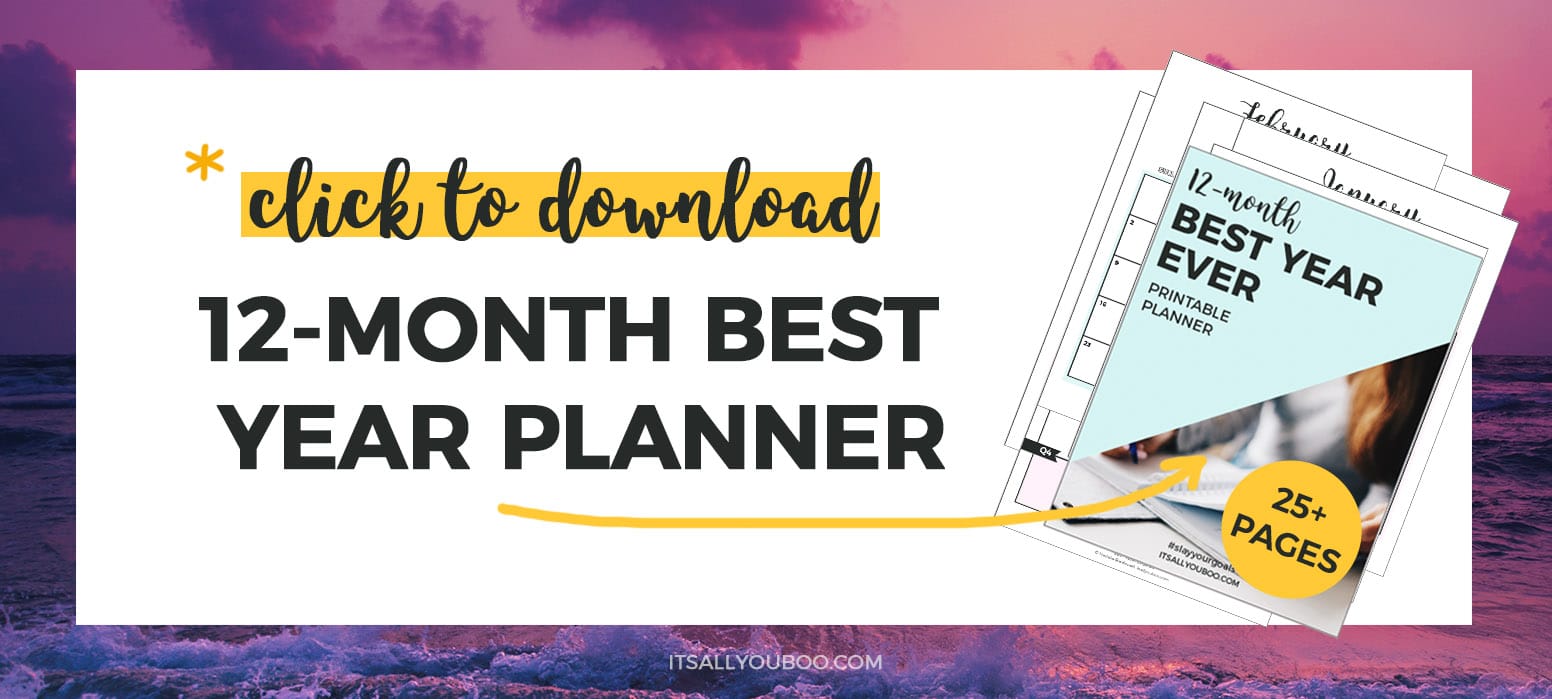 4 Steps to Planning a Goal Setting Retreat
Step #1:
Pick a Date, Time and Location
I recommend that you set aside around four hours for your goal setting retreat.
Identify an offsite location. A key part of the retreat is getting a fresh perspective, so it's really important that you find a location outside of your day-to-day life.
Some options for your goal-setting retreat locations include:
A coffee shop
Your local library
Rent an Airbnb or a hotel for the day
The office of a friend or family member

When choosing the perfect location for your goal setting retreat, consider the following factors:
A good working space where you have room to spread out
Access to outlets for electronics
A noise level that is conducive to deep thinking work
Natural light
Bonus points if there is a whiteboard of some kind, but you can always bring this yourself
👉🏽 RELATED POST: How to Hygge Your Home Office
Step #2:
Create the Agenda for Your Retreat
Below is a sample agenda that you can follow for your retreat:
A: Self Reflection Exercise
I like to do some kind of personal assessment such as Myers Briggs, Enneagram, DISC, or Strengthsfinder.
In my experience, none of these assessments have all the answers, but going through them can give you a new perspective.
Write down some reflections on your results using these prompts:

Do your results surprise you?
Do you see something about yourself in a new light?
Can you use your strengths in a new way in the future?
Did you learn something you want to share with a coworker, partner, or employee to better communicate with them?
👉🏽 RELATED POST:  End of Year Reflection and Review Questions
B: Highs and Lows
Thinking back on the last 12 months, make a list of the highs and the lows you experienced. This could be in general or in the topic area you want to focus on for this retreat. Try to be as specific as possible when describing these.
While much of the goal-setting retreat will be future-oriented, this is an important time to acknowledge what has brought you to this moment in time. This might raise some painful feelings, which ultimately may be helpful in recognizing what happened so you can move on.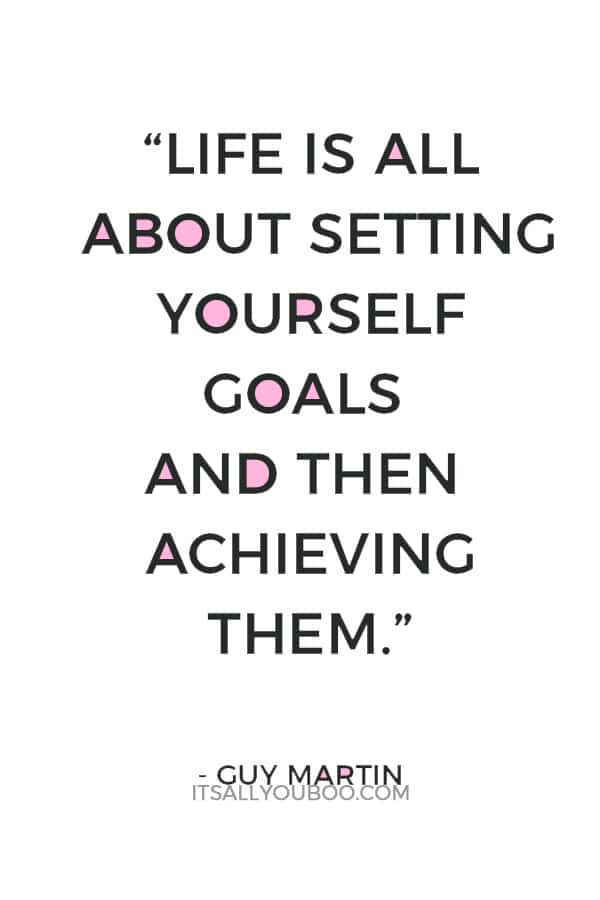 C: Dance or Movement Break
Keep the creative juices flowing and your energy high by adding in some movement. I recommend something like Yoga with Adrienne or The Fitness Marshall for some inspiration.
If you are in a public location, some light stretching or walking around should do the trick.
D: Year Review
Use the following prompts to review your work over the past year:
What is working well that you should keep doing?
What is not working well that you should change or stop doing?
What are you not yet doing that you want to start doing?
👉🏽 RELATED POST: How to Review Your Year
E: Learning Activity
Your retreat is also a great opportunity to do that training you never seem to have time to do. Pick one training or learning activity that is about 30-60 minutes to do during your retreat.
This could be something practical, like a class on Skillshare or Coursera or Udemy, or it could be something more inspirational like a Tedtalk or Youtube video.
F. Big-Picture Vision
For this section, you'll want to let go of all the specifics you have thought about so far, and take a minute for some big-picture thinking.
Ask yourself: what does success (in your job, life, or business) look like in one year? Resist the urge to be practical here. Write down everything that comes to mind on a whiteboard or piece of paper.
One trick that helps with long-term goal setting is to visually describe in detail what that picture of success looks like to you.
👉🏽 RELATED POST: How to Define Success for Yourself

G: Break
After writing down your big-picture vision, it is helpful to step away for a minute before moving forward with your exercises.
H. Tactics
Review all of your work so far. Then, start making a list of tangible action steps you can take in support of your goals during the next year.
This might include training that you need to take in order to move forward or relationships that you need to build.
Don't be surprised if this section takes a substantial amount of time. Setting tactics is a core part of goal setting, so you should allocate some time for this.
It may be helpful to break these tactics into two categories: tactics that need to be sustained over time for ongoing growth and tactics that serve a specific purpose that can be rotated into your schedule depending on your needs during that time.
👉🏽 RELATED POST: 6 Steps to Setting Achievable Goals
I. Break
It's time to take another break on your goal setting retreat.

J. Prioritization and Calendarization
Here is where you get even more practical. Review the list of tactics you created previously. Start prioritizing the most important tactics by putting a star next to them. When prioritizing, ask yourself:
Does this tactic support my big-picture vision I have described and my long-term goals?
Does this tactic really move the needle for me?
Can I reasonably accomplish this tactic in the next year?
After you've prioritized your key tactics, you want to start calendarizing them. A good approach to this is to organize them by quarter.
Write each quarter name on a piece of paper (or on the whiteboard) and start to compile a list of tactics you want to complete in each quarter.
Keep in mind your life and other external forces while doing this. If one quarter is very busy for you, you might want to put fewer tactics on that quarter. If one quarter is really impactful for your life or business, you might want to focus on that one more.
Add these quarterly lists to your calendar system of choice.
👉🏽 RELATED POST: How to Set Priorities
K. Memorialize and Celebrate!
It's important to save your work. If you've been writing on whiteboards, make sure to take a picture of all of your work before you erase it. If you've been writing on paper, make sure to store your work in an easily accessible place.
Pro tip: I like to scan in my handwritten notes and save them on my Google Drive so I can keep them top of mind and easily find them in the future.

Celebrate! You've done some hard work and should recognize that with a moment of celebration and closing. This could be a nice dinner, a favorite self-care activity, or drinks.
Step #3: Prep for the Big Day
After you've created your agenda for your goal setting retreat, you'll want to prep all of the relevant supplies so you are ready to go on the big day.
👉🏽 RELATED POST: How to Plan Your Year in Advance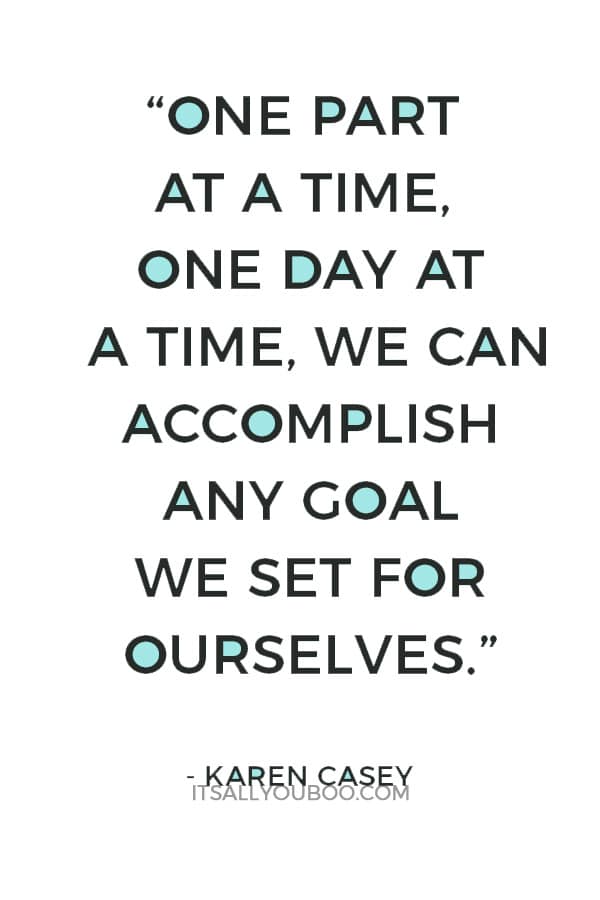 Prep list includes:
A Self-Assessment quiz
Reports or data you might want to review during the retreat day (for example, financial reports, Google Analytics reports, sales reports, your personal budget, previous goal setting worksheets, performance reviews, etc.)
Supplies you will need for the day (for example, paper, whiteboard, pens, snacks)
A resource for your learning activity
A playlist for the day to keep your energy high and focused
Comfortable clothes for the day
Water to stay hydrated!

With everything packed and ready to go, it's time for your goal-setting retreat.
Step #4:
Ongoing Follow Up
After your goal-setting retreat, you'll want to do some follow up to make the most of your great work.
You should:
Keep your big-picture vision and long-term goals top of mind. You can take the actual document you created during the retreat and put it up on your wall. You could also take some time to make it prettier, but the key thing is making sure you are looking at it on a regular basis.
👉🏽 RELATED POST: How to Make a Vision Board that Works
Review your quarterly tactics and short-term goals on a monthly basis. Feel free to make adjustments as needed, but make sure you have a plan for checking in on these.
Schedule a mid-year review of your goals for six months from now and set a date for next year's goal-setting retreat. Consistency in planning is how you will start to get real results. While you have momentum, go ahead and schedule these follow up events so you are sure to continue with your goals.
Share your work! Hopefully, you're feeling super jazzed and energized about your goals. This is a great time to share them with some like-minded folks to get some accountability. You could share with a friend, a mentor, a mastermind group, a colleague- whatever feels best to you. If nothing else, share your long-term goals and short-term goals in the comments below, so we can all support you!
Get Your Free 12-Month Printable Planner
Ready to plan your goals for the next year and beyond? Awesome, get your FREE 12-Month Printable Planner to create your 1-year plan.
And there you have it!
Goal setting retreats are an exhausting, exhilarating, challenging and fun way to get some perspective and clarity so you can jump back into achieving your goals with more purpose and direction.

Are you planning your own goal setting retreat?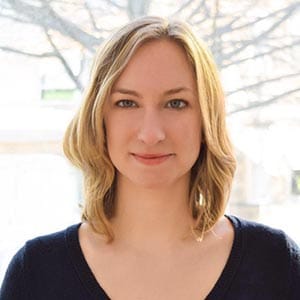 More About Guest Contributor
Louisa is a productivity coach who believes that your value is based on more than just your productivity. She is the founder of The Actually where she writes about how to create organization systems to support a balanced life for passionate professionals so they can avoid burnout and feel calmer and joy in their lives. Louisa is a graduate of the Yale School of Drama and the General Manager of a major regional theater.
Last Updated on July 11, 2021
✕
Want to have your best year ever?
+ get weekly tips to help you slay your goals.