Want to know how to make it as a creator? Ready to turn a hobby into a business?
This post is sponsored by ConvertKit and includes tracking links.
If you are doubting if you can make it as a creator, know that yes you can! But only if you learn the secrets to run a successful business and earning income. And especially, if you take steps to grow your customer and subscriber base.
The truth about being a creator that no one ever tells you is that to turn your passion or hobby into an actual profitable business, you need to set up systems that not only enable you to grow but can grow with you.
I get it, it can feel like social media accounts on Instagram and TikTok are where you should put your attention, but building solely on a platform you do not own is not only risky, it's unnecessary.
As a creator you need more than a social media strategy, you need a creator strategy!
For starters, a shift in the algorithm, getting hacked, being shadowbanned or your account getting deleted could stunt your growth, kill your sales and cut you off from reaching your followers. Scary I know, but it happens to creators every day, which is why you need to protect your budding business.
Thankfully, it's not complicated and to start you need just one: ConvertKit. Firmly established as the best Creator Marketing Platform, ConvertKit has all the tools you need to grow your audience with forms and landing pages, connect with your followers through emails and automation, and earn a living through ConvertKit Commerce.
And that's just the beginning of what it can do for you. I'll show you all the reasons why every content creator needs ConvertKit to make money, with loads of examples from my blog and business. Get excited, you're about to learn how to succeed as a creator.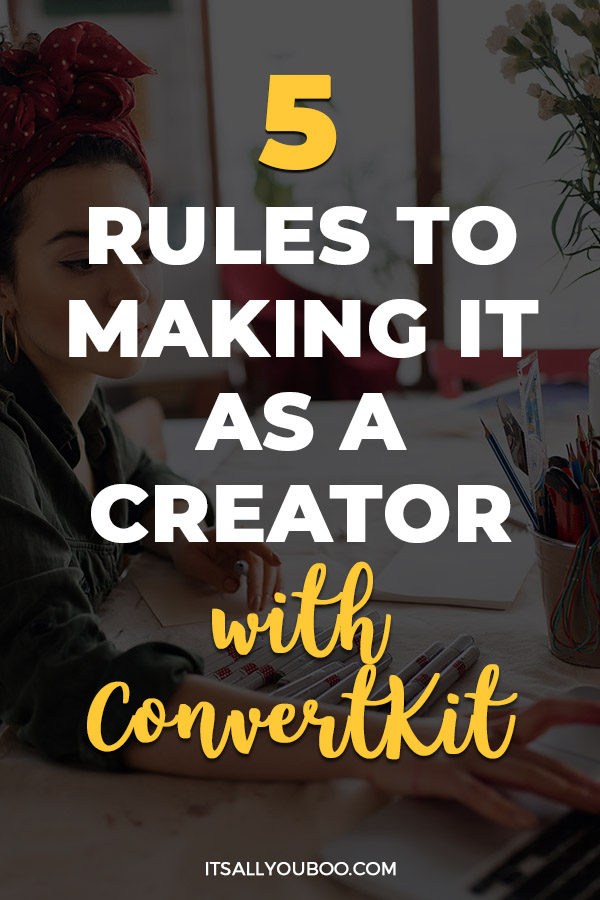 Rule #1:

You Need an Email List
So much of the leading advice out there is focused on gaining followers and getting likes, but trust me you need to prioritize email subscribers and open rates instead.
Why? Because that's where the real power to connect is, where the real potential to make money lies. As Jeff Walker, a pioneer in online business and author of Launch put it, "your email list is your license to print money."
By reaching your customers and community in their inbox, you're able to speak directly to them, build a relationship, deliver value, and sell your products and services.
Maybe you're familiar with the concept of the Know Like Trust factor. It's your ability for your people to get to know you, like you (and not just your social media posts), and trust your expertise or quality of the product so they buy from you.


Real Talks About the Competition
Maybe you already set up an email list, but is it working for you silently in the background, or is it barely working? I've been there.
I published my first blog post in 2016 and in that first year I tried 4 email marketing platforms before switching to ConvertKit in 2017. (Plus, since then I've worked with partners who use a variety of other platforms, with their own limitations and challenges).
👉🏽  RELATED POST:  Small Business Plan Checklist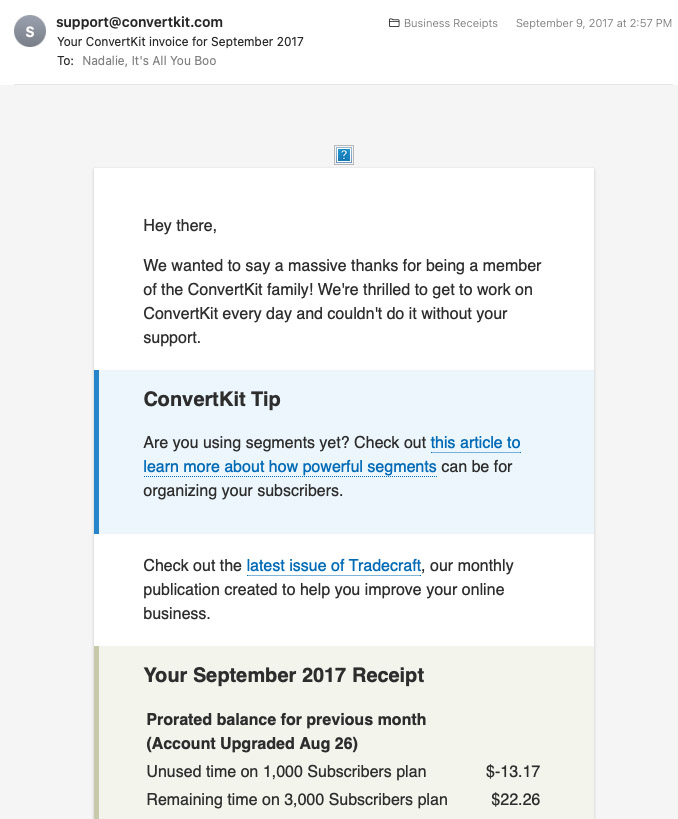 From my experience, here's what I've learned about some of the competitions:
MailChimp: Free to start, but confusing menus and features
GetResponse: Limited automation and hardly any integrations
FloDesk: Cheap but link trigger automation, no stats overview page
Let's not even talk about low deliverability or the non-existing support on the free plans with these platforms.
Either way, these other platforms are primarily only focused on email marketing (to varying degrees of ease and functionality), unlike ConvertKit that's the most basic function is sending emails. That's just the beginning.
👉🏽  RELATED POST: Small Business Ideas for Ladies Sitting at Home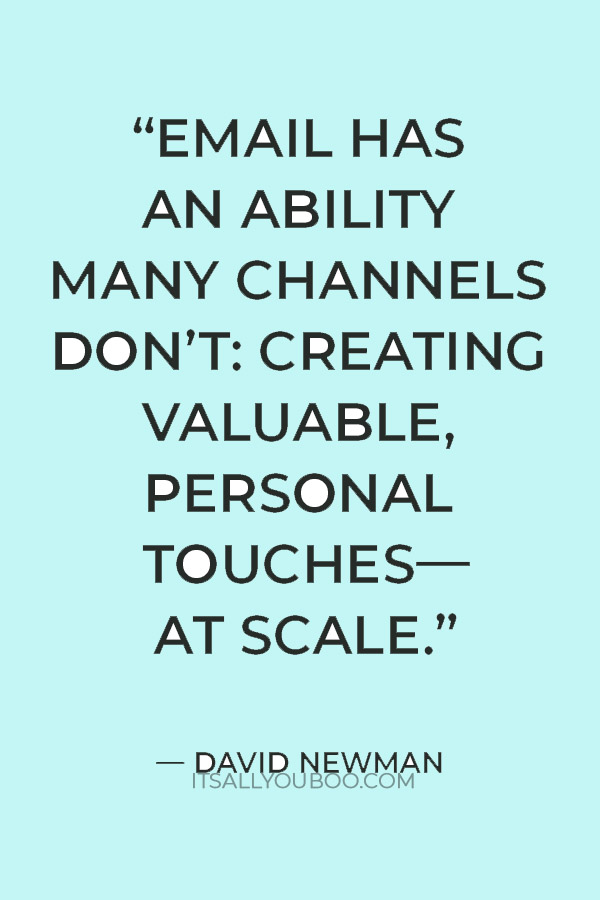 Rule #2:

Sell and Make Money Online
What sets ConvertKit apart from the other "email marketing platforms" out there, is that you can also sell products and services. With easy-to-set-up sales pages and check-out carts, you can start selling digital products, printables, ebooks, coaching, music, crafting goods, or whatever it is you make and sell.
ConvertKit Commerce makes it easy to integrate payment processing with low transaction fees. No other tools or platforms are required. That means you don't need to pay extra for an online sales platform like SendOwl, ThriveCart, or GumRoad to earn an income online.
That means you could save anywhere from $108 to $495 a year with ConvertKit! Trust, I remember overpaying for tools I wasn't ready to use. Don't make that mistake.
👉🏽  RELATED POST: How to Start an Online Store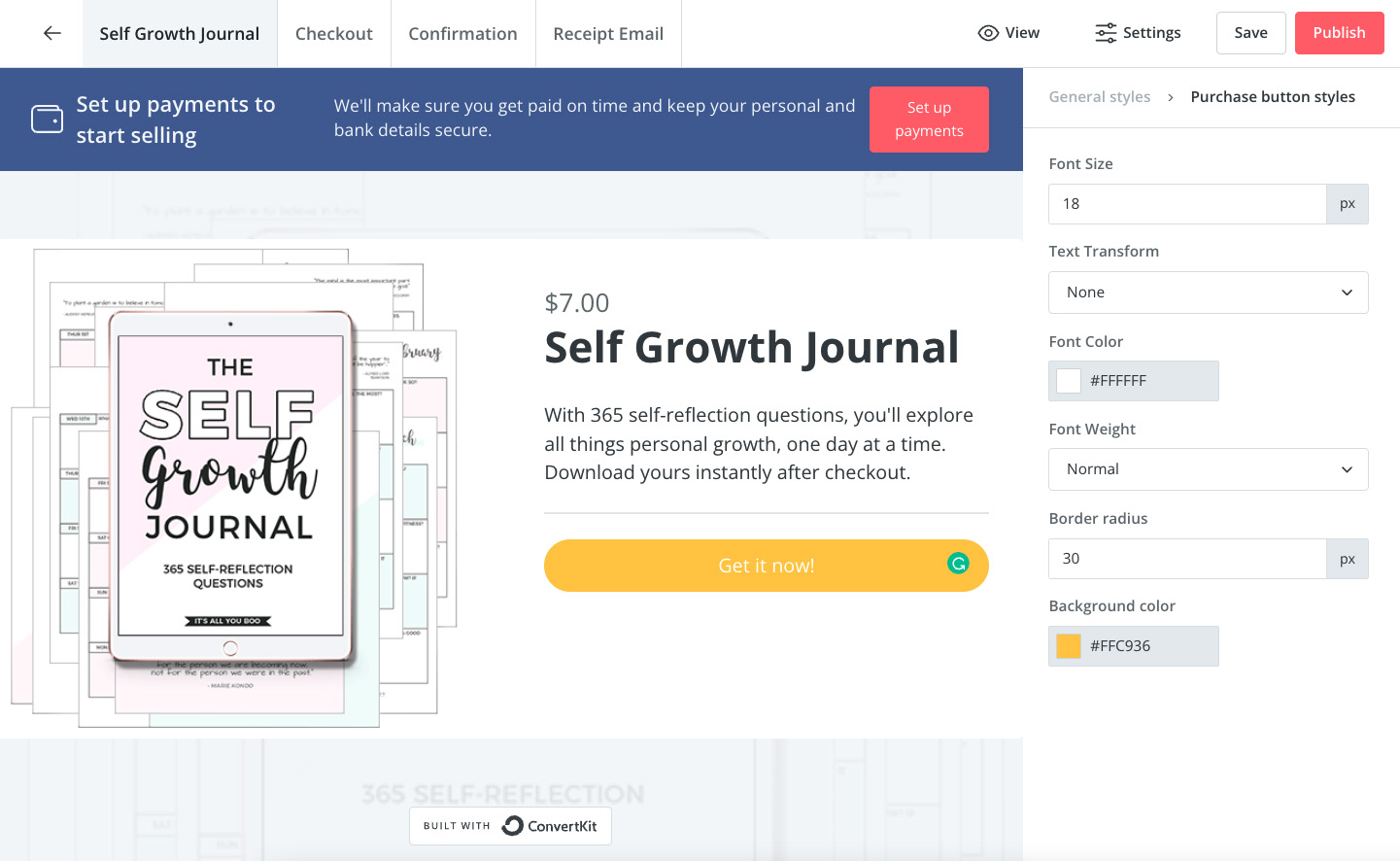 Remember those social media accounts you're building? Within just a few minutes you can make a sales page and share a purchase link directly with your followers. With all the templates available, it's super easy to list a new product.
Integrated payment processing with low transaction fees on major credit cards and you can transform followers and email subscribers into paying customers. What products will you sell?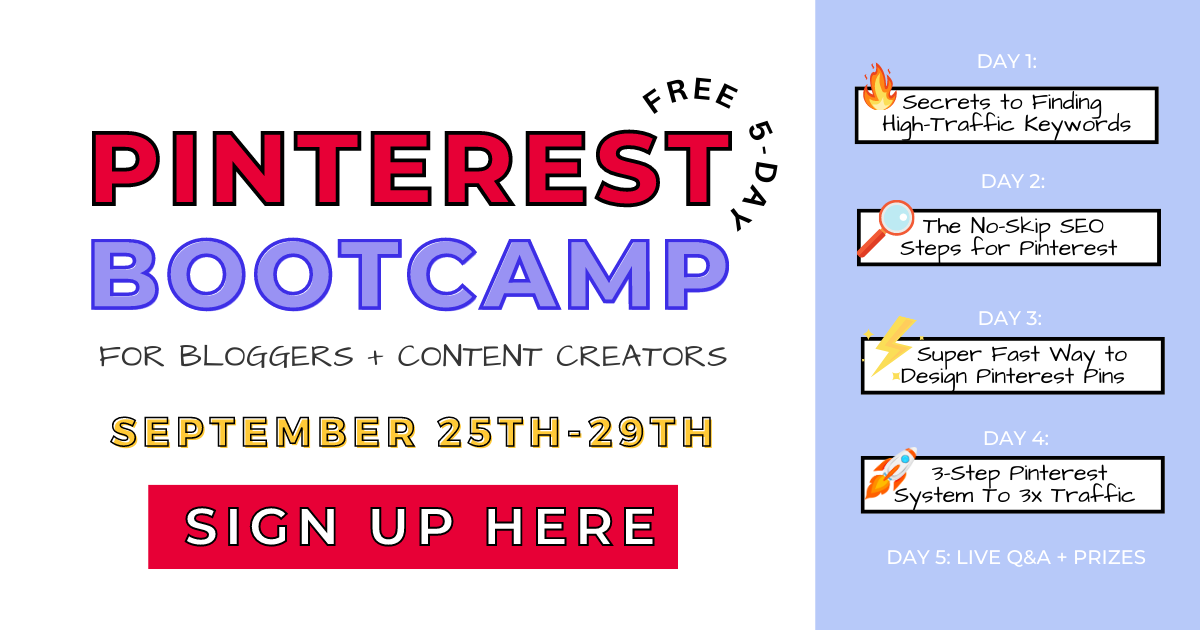 Easy Products to Sell Today
Not sure what your first product should be? It's time to make use of your email list and engage your followers to help you.
It's easier than you think. Create a simple online survey with Google Forms (or anyone online survey platform) to share and get to know your audience.
Ask them questions like:
What's your number one challenge with your (niche/topic here)?
Do you prefer (list 3 types of products like courses, printables, or ebooks)?
What's one change you would like in your (area of focus, ex. business, personal life)?
You could also add in some multiple choice questions, and invite them to enter their name and email so you can follow up with more questions or invite them for a quick call. Don't forget to promote it on your channels as well!
Then with a simple idea in mind set off to create a quick product. Don't spend more than a few hours to a day to make it. It's just a quick product to help you start making money.
Plus, with an email list and now a way to sell your products, you're on your way to being a successful creator. Don't overthink what to sell, just create something helpful to your ideal customer, make it, and promote it. Let's keep going!
Rule #3:

Give Value Before You Get
Do you cringe when someone asks you how many email subscribers you have? Don't worry, with ConvertKit's easy-to-use landing pages and forms, you can start growing your email list today.
It's as easy as choosing a form or landing page from ConvertKit's template library, then just updating the text and preview image. Just like that, you're ready to start promoting!
Instead of just telling your social media followers to like and follow you, you can now start telling them to click the link and subscribe to get (insert something juicy or a great benefit here).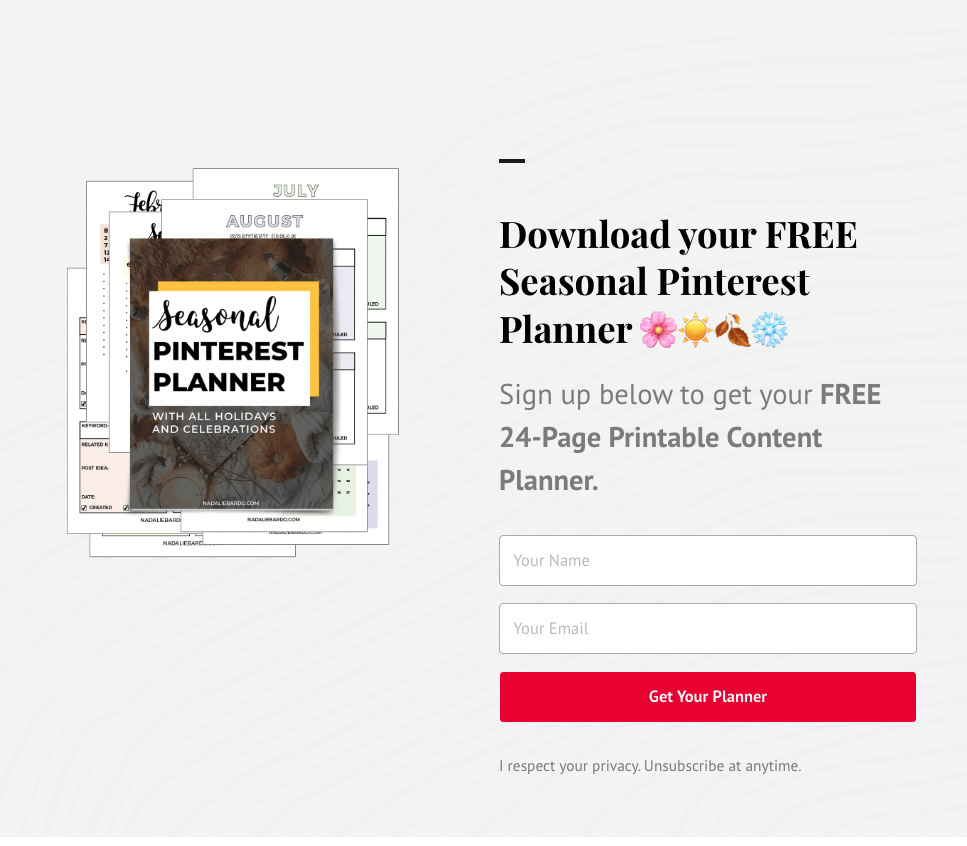 For example, for my Pinterest coaching business's Youtube channel I tell viewers to click the link below to get my FREE Seasonal Pinterest Planner.
Or for my personal development blog's Instagram and Facebook I promote my FREE Printable Confidence quotes.
What goodies do you have to share? How can you entice followers to become subscribers?


Always Give a Reason to Sign Up
With ConvertKit it's easy to deliver something of value straight to your new subscriber's inbox like a thank you gift for signing up. Don't just tell people to join your email list, make it sound exciting and lead with value.
A quick yet desirable freebie, opt-in, or lead magnet that you can offer to your audience in exchange for their email address. Don't overcomplicate it, just solve one problem that you know your ideal customer has.
You can create a free guide, printable, worksheet, or tipsheet in Canva using their extensive template library, then send it to your subscribers when they sign up.
Imagine having to email everyone individually? Thank goodness ConvertKit has automation, that empowers you to automatically send a welcome email with your free gift.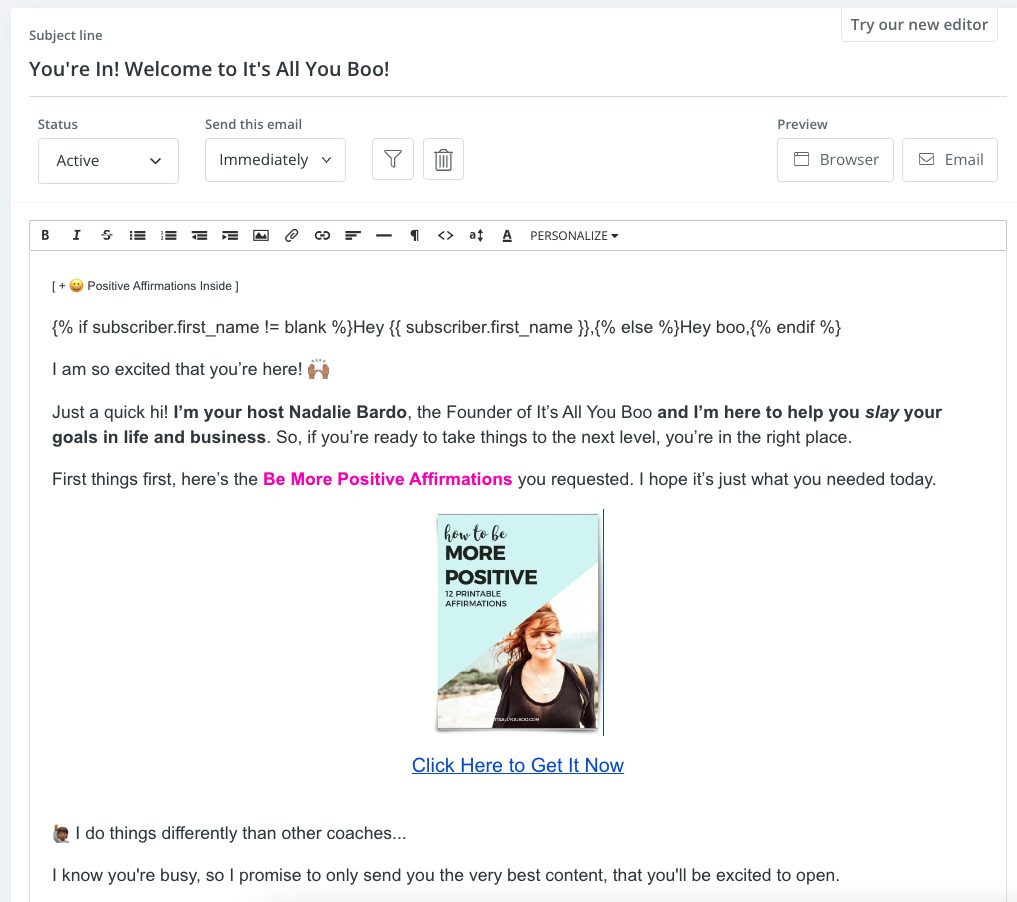 Then, you can even create more content on your blog or social media channels that connects to your new free gift to get even more subscribers. Bonus points for leading to a paid offering with your free gift.
For example, when someone signs up for my free SMART goals workbook, they're offered my Printable Slay Your Goals Planner. What free gift and paid product can you market and sell?
Use this simple strategy of providing value first to gain your first 100 or even 1000 email subscribers. That's how I started, and you can too!
Are you starting to see how you can build a powerful business engine for yourself with ConvertKit? I hope your creative juices are following.
👉🏽  RELATED POST: 5 Part-Time Business Ideas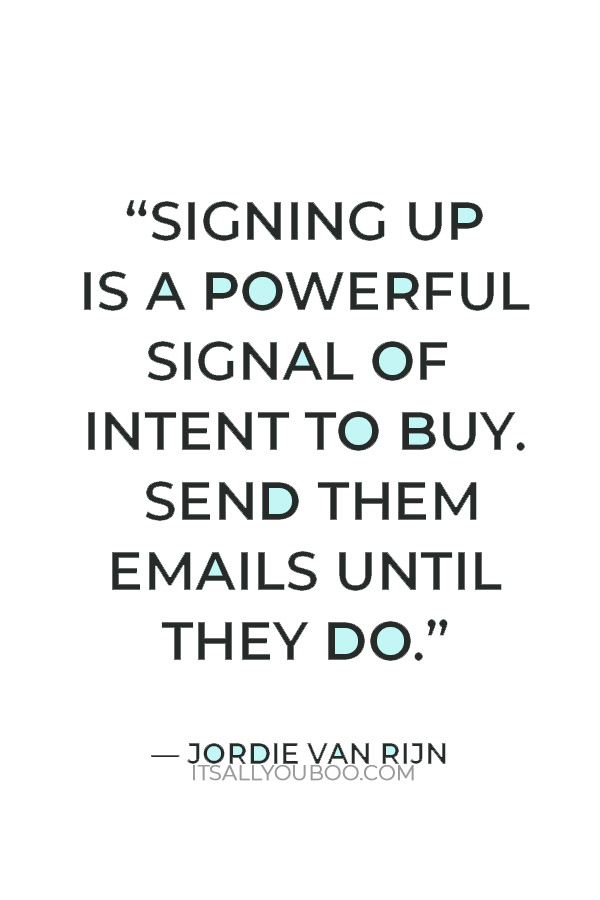 Rule #4:

Automate It All
Does thinking about how long it's been since you emailed your list, stress you out? With ConvertKit automation you can easily keep them engaged. No more ghosting your subscribers or feeling overwhelmed by sending newsletters again.
When you set up email sequences and automation in ConvertKit, you can not only send emails with certain conditions, but you can schedule your emails well in advance.
For example, if a subscriber clicks a link, you can use a link trigger to send them another email. Or with conditions you can ensure that anyone who signs up for your freebie also gets your email welcome series.


Set It Up and Forget It
Who doesn't love having things be hands-off? As a creator, your best way to get more done in a limited time is to use automation and scheduling. That's the secret to making more money, by working less too.
Here's how ConvertKit can help you achieve this:
Write a welcome series that delivers your freebie, and/or pitches your products to all new subscribers.
Schedule your newsletters to go out every Wednesday at noon for the next four months.
Create a ten email sequence of your best tips, tricks, and techniques to send out weekly to all subscribers.
Set up follow-up emails with questions to send to subscribers who don't buy your products.
Tag links to your blog posts in emails, that automate sending an email with similar content when clicked.
That way if you're on vacation, working your part-time job, or just want more freedom in your day-to-day, you can be confident ConvertKit is doing the work for you.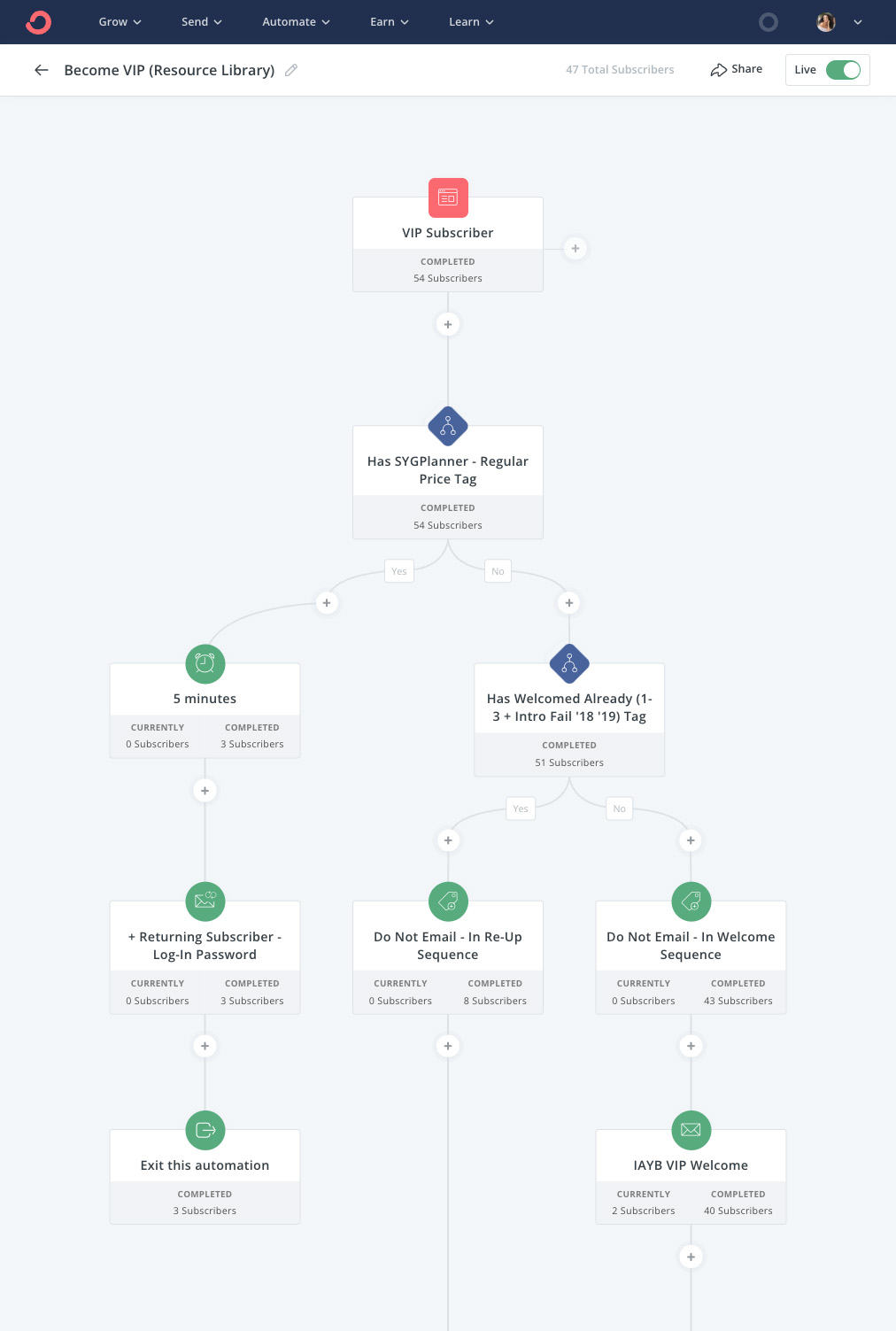 Create Complex Automations Too
There's so much you can do with ConvertKit automation. And 5 years in, I am still experimenting with creating more complex and intuitive automation using time delays and timers.
For example, for both my businesses I've set up evergreen webinars with timed offers in email sequences. Subscribers can opt-in with forms I have embedded on landing pages, or by clicking a link in an email.
This click sets off automation that then sends them emails with links to watch the class, as well as pitches my product over the course of a week. Everything is timed to the tee and makes sales for me without me doing anything else.
How can you use automation to make you more money as a creator? You could deliver an email challenge, a course dripped out in weekly emails, or even run an online summit with ConvertKit. Instead of hitting send, just automate it!
👉🏽  RELATED POST:  How to Make Money as a Freelance Writer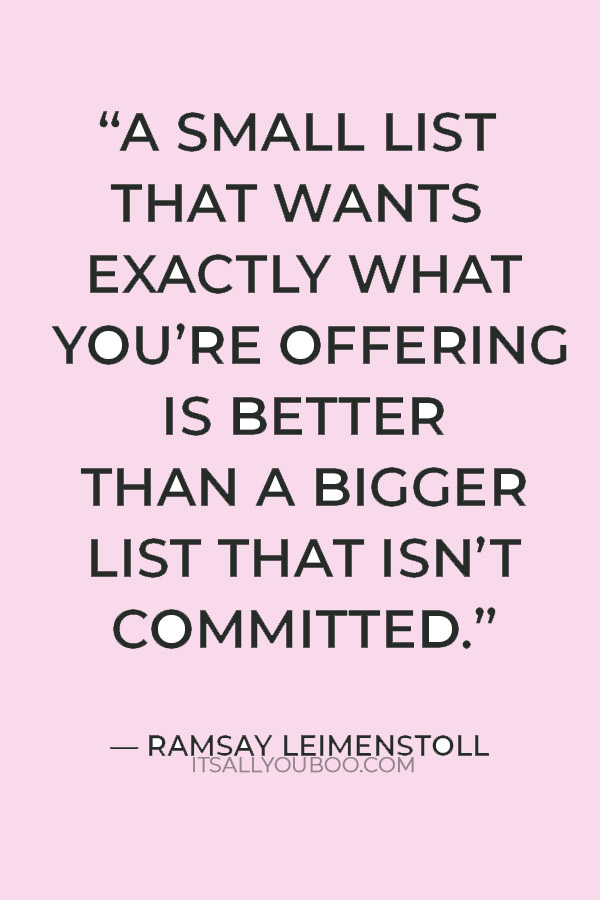 Rule #5:

Easy Integrations
Do you have (or want to build) a blog or website? What about an online school with Teachable for example? As you grow as a creator, so will your presence, products, and problems.
When I started in 2016, it was just a blog. Fast forward to today, and I've got a profitable blog that sells digital products and courses, and second online coaching business with a YouTube channel, and multiple online courses.
Back then my only concern was publishing blog posts and sending out a weekly newsletter. The only integration I had was with WordPress, but today I need to:
Synchronize timers on landing pages and in emails
Track sales of online courses in Teachable
Send results to quiz trackers from Interact
Grow subscribers with Grow.me's spotlight plugin
Import sign-ups from Typeform submissions
And so many more need to come for sure!
As you grow the tools and tech you use will need to evolve with you. The tech needs, wants and problems you have today, will not be the ones you have in a year or two from now.
Sure today you might just need to set up a landing page or connect your email marketing platform to your forms on your WordPress site, but next year, you might need an automation tool to integrate with your online timers. ConvertKit grows with you!
👉🏽  RELATED POST: How to Create an Online Quiz that Converts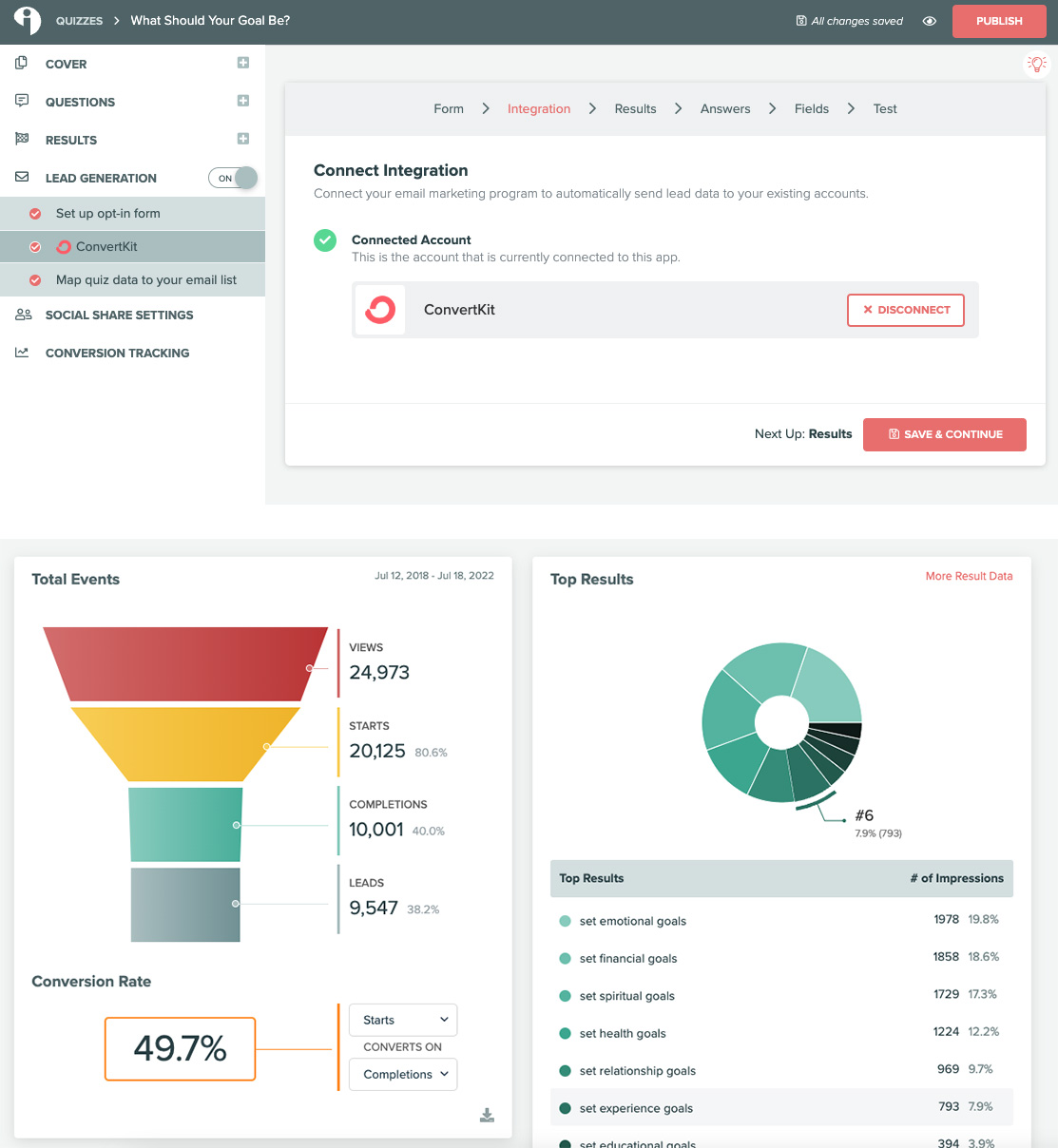 Nothing Else Required to Connect
That's why I initially switched to ConvertKit, the platform I was using could not keep up and required me to use third-party integrations that I had to pay for, like Zapier (which is NOT cheap). You shouldn't have to pay for your tech to talk to each other!
I've used so many tools over the year, and one issue I haven't had is the inability to connect tools or plugins. ConvertKit has an extensive list of integrations and many tools that make sure to enable the integration for it before its competitors.
Save yourself any future headaches, workarounds, or third-party connectors by choosing ConvertKit today. I moved 6 years ago and I'm never switching platforms again and I'll never have a reason to.
Not only is ConvertKit constantly adding new features and capabilities, but they work seamlessly with the majority of other tech you could possibly need. Here are a few of the popular ones: ClickFunnels, Kajabi, Thinkific, WebinarJar, and JetPack. Find a full list of ConvertKit integrations here.
No matter how I grow and expand, one tool grows with me: that's ConvertKit.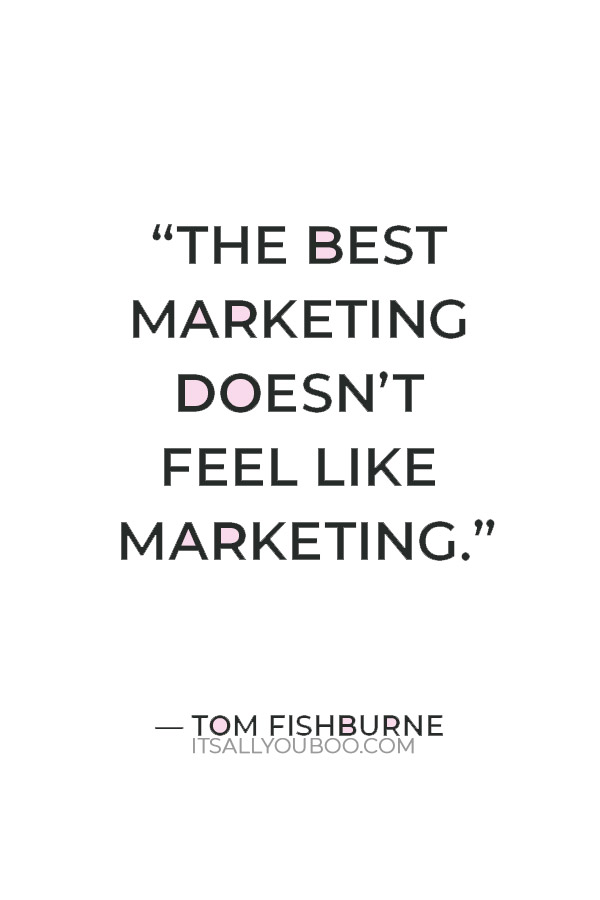 Create Easier With ConvertKit
Being a creator is a fulfilling and exciting career choice, but let's be honest it's filled with uncertainty and a lot of confusion. You've got enough to worry about without your tech being one. Focus on what matters: building your business.
6 years into my full-time career as a creator, I've learned a few lessons that have helped me to succeed. Whether you're starting a blog, taking a side-hustle full-time, or even taking your craft business to the next level, these rules will help you make money online and be a successful entrepreneur with ConvertKit.
Not only can ConvertKit help you automate email subscriber growth, build your audience base, and make money money, but they are there to help you every step of the way.
ConvertKit tech support is amazing. With just a message you'll have someone to help you and answer your questions. Plus, their extensive tutorial and help page library breaks down everything you need to know.
And did I forget to mention that you can get started on a FREE plan today? Yes, you can get started for free with ConvertKit, test out all their features, and upgrade when you're ready.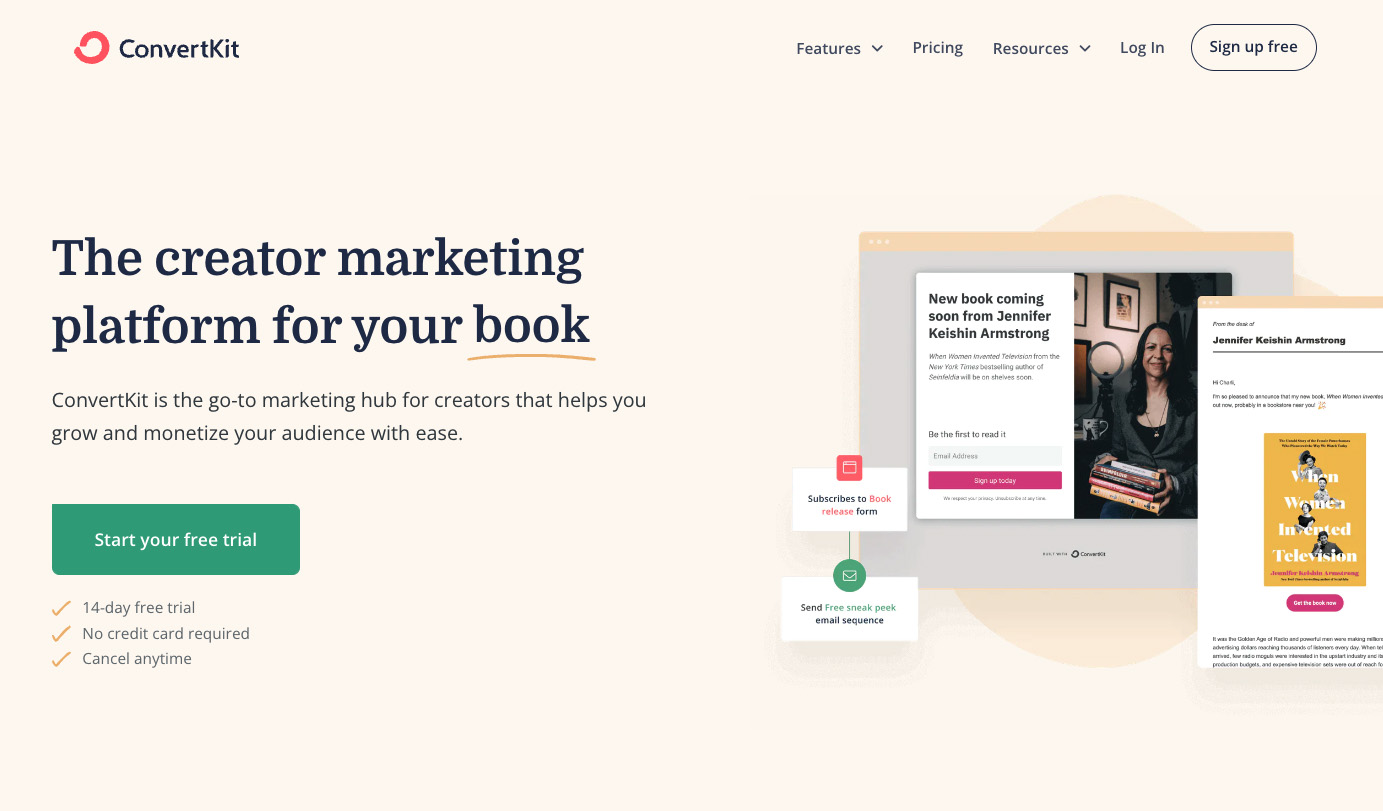 When I started using ConvertKit I had less than 1,000 subscribers, today that sits at just over 14,500. Thanks for helping me grow as a Creator and growing with me Convertkit.
What are you waiting for? Click here to create easier with ConvertKit.
Want

Ready to make it as a creator with ConvertKit?
Last Updated on August 25, 2022