Want to know how to be a digital nomad? A- what?
Thinking about becoming a digital nomad, but have no skills?

Yes, those words exist nowadays.
I don't know what urged you to click on this blog post; it might be the word nomad or the fact that you can be a digital nomad with no prior experience and skills and a full-time job.
So, what does it mean to be a digital nomad?
Let's give you a slight background about being a digital nomad from the word itself nomad. It's commonly known that nomads are people who don't have a permanent habitation or place.
You might think that a digital nomad is someone who stays in a digital world without a permanent place.
👉🏽  RELATED POST:  Follow Your Dreams With No Money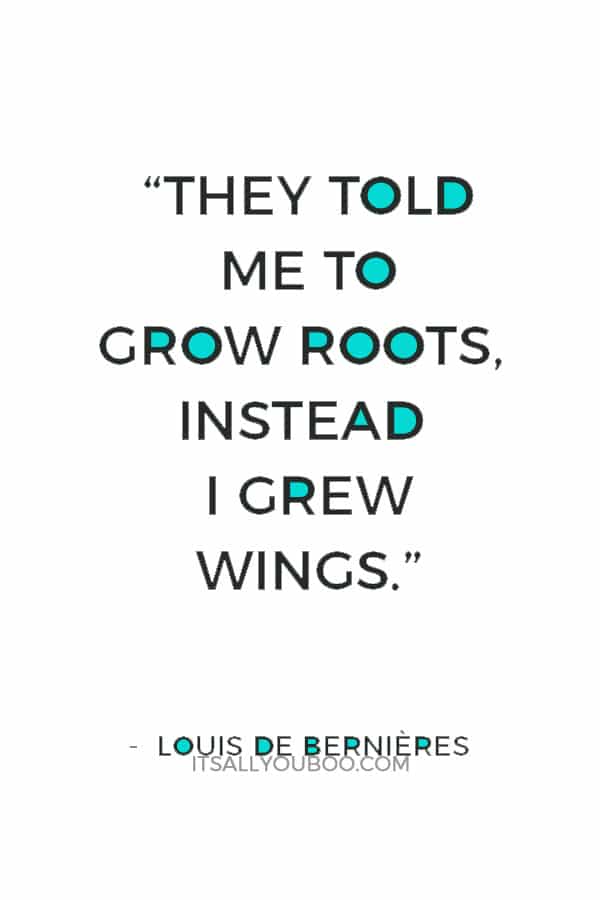 Almost there, like really, quite.
Digital nomads are individuals who work online, anywhere and everywhere they like. They might have different jobs or work with different people. Some digital nomads are freelancers or independent contractors and solopreneurs.
In other words, they work remotely and even travel the world.
They don't work for someone, but they work with someone. Oh, I'd instead do the latter. You might be saying that too.
If you want to know how to be a digital nomad because that idea of not working in one place for 365 days, five days a week and yeah, 9-5, excites you, you've clicked well. Yes, we're in a digital world.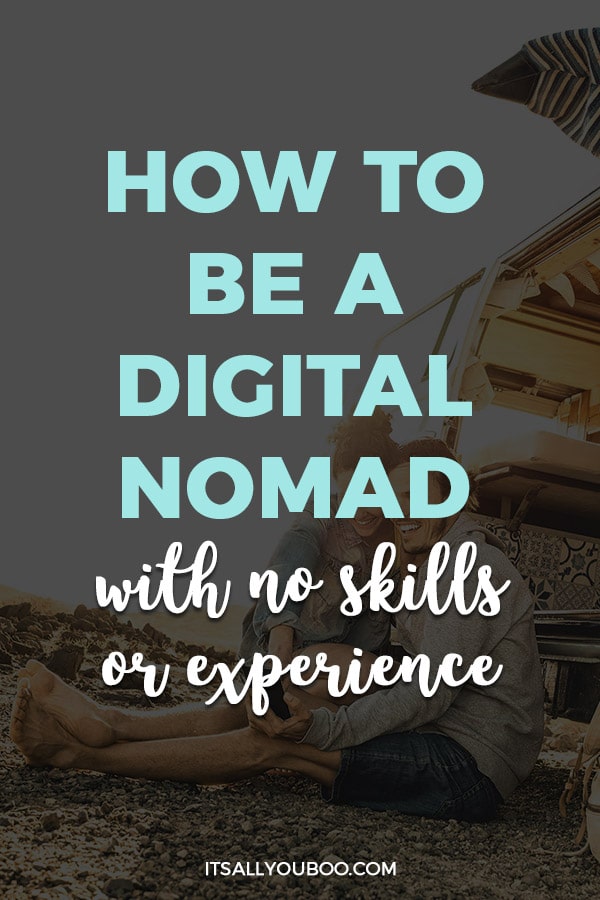 Do I Need Skills to Be a Digital Nomad?
But, wait, how can I even be a digital nomad if I don't even have skills or no experience in the first place?
Hun, it's not right to say that you don't have skills. How come you've found this blog post?
We all know, we are all guilty of this, even I, admittedly, say, we don't have skills. But you know what, we all have skills, we just need to discover them.
If you insist, you don't have skills, well, that's not a problem, we will find a solution in this post. So, don't leave just yet.
I bet you are going to ask this yourself too.
👉🏽  RELATED POST: How to Get Your Dream Job
How much can you make as a digital nomad?
I would say it depends on how much time you are willing to invest in working online. If you landed on cheap freelancing sites, $50,000 a year might just be a faraway dream.
If you do it right and value your worth and time, you might achieve $50,000 a month.
Lately, I began to read income reports of fellow bloggers.

You can Earn an Income As a Blogger Too
Do you earn money from blogging? You ask…
Blogging is not merely an online diary, wherein you can rant about your day or journal your experience with your crush.
Some bloggers treat their blog like a business. They even achieved to register it as LLC. Just make sure you're blogging legally.
So how do they achieve it and earn that much?
Before anything else, I don't want to give you false hopes; in blogging, you might either earn $0 or $100,000. It depends on how much work you put into it.
Bloggers monetize their content or blog through affiliate programs (promoting other people's products), selling their products or services (like I do!), coaching, and placing ads on their blog.
I searched income reports from bloggers on Pinterest, and this was the result.
👉🏽  RELATED POST: How to Start a Blog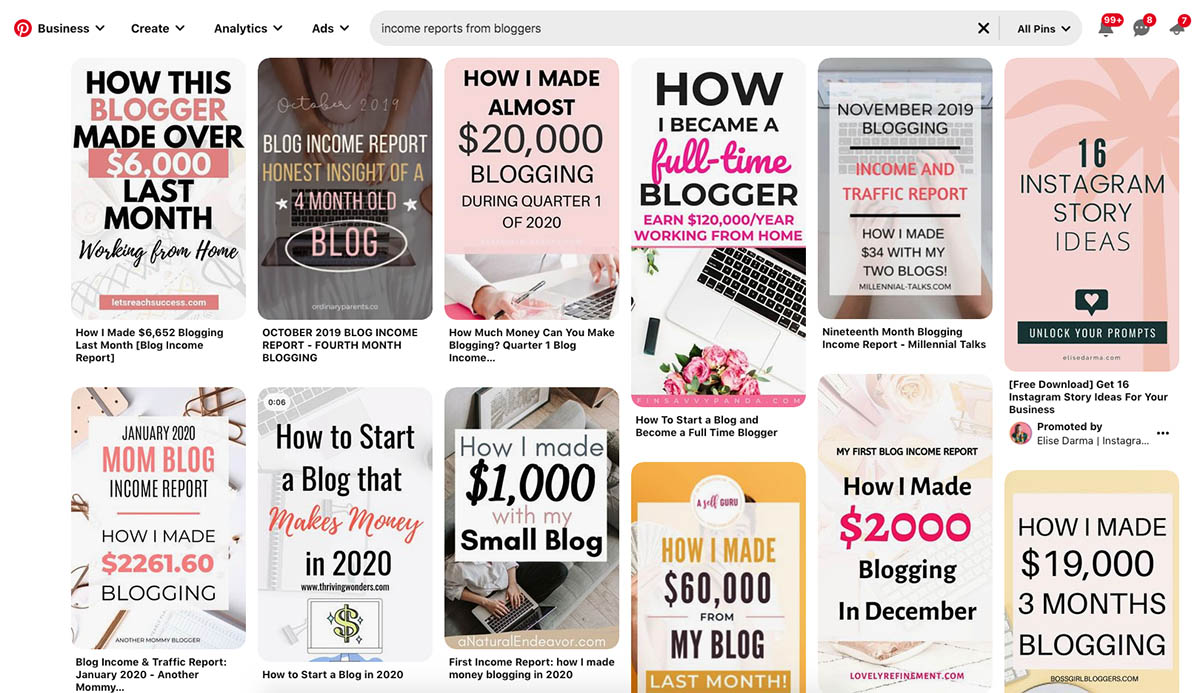 According to a post from TechRepublic, 40% of digital nomads earn more than $100,000 a year.
YourGreenGrassProject's blogger has written a post about how she earned $50,000 a year as a digital nomad.
👉🏽  RELATED POST: How to Start an Online Business
Aside from blogging, what are digital nomads' jobs?
If you have an internet connection, the sky is the limit, and possibilities are always a click away.
So prepare to find in this list what you can do, and you might be a candidate for being a digital nomad in the next few days:
Content writing for websites and blogs
Ghostwriting for bloggers and small business owners
Copywriting
Developing or designing a website
Creating graphic designs for social media contents or Pinterest
Proofreading and Editing
Voice-over jobs
Virtual assistant
Bookkeeping
Coaching
Vlogging
Game testing
Website testing
Programmer
SEO specialist
Marketer
Customer support representative
Online teacher or tutor
Transcription
Data entry
Product promotion or Influencer
👉🏽  RELATED POST: 15 Real Ways To Make Money From Home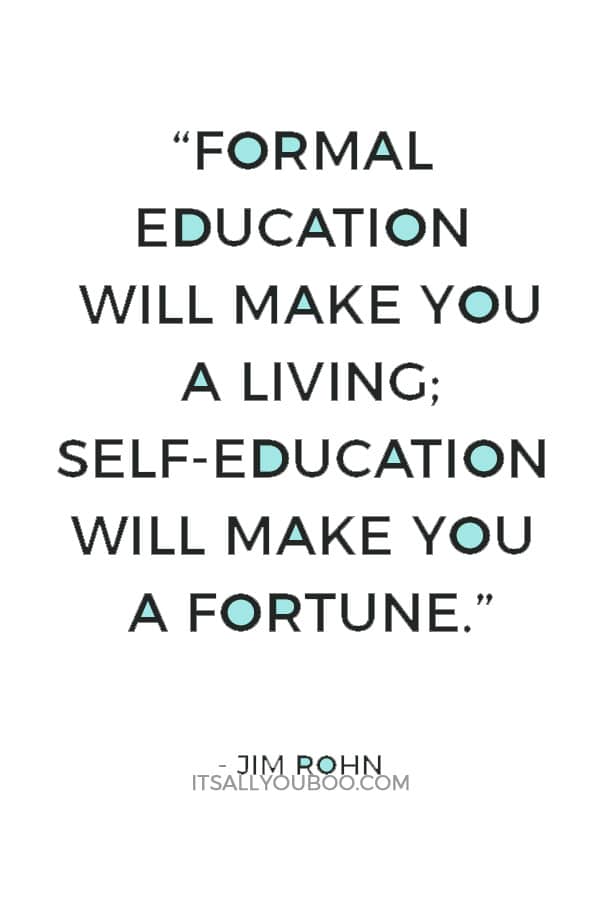 What Skills Do I Need to Become a Digital Nomad?
Fortunately, you don't have to be a Harvard graduate to achieve a digital nomad lifestyle.
Here are the skills and qualities you need to possess to pass being a digital nomad:
Patience: You shouldn't always expect to have a job waiting in your email box. Sometimes you have to go pitching (cold or warm) to get clients. If you're lucky enough, your past clients will refer you to other clients.
Flexible: No, you don't have to show that you can bend your body to show your flexibility. What I mean is, you are willing to adapt to any changes, may it be the weather, place (of course, you should be), and people.
Willingness: Some digital nomads are not born with the skills they have right now; they acquire them through their desire and readiness to learn and improve their capabilities.
Friendly: If you are a digital nomad and travel a lot, you meet different people. These people may help you one day when you need them. So be kind to them. One of them might be your client in the future.
👉🏽  RELATED POST: 15 Benefits of Solo Travel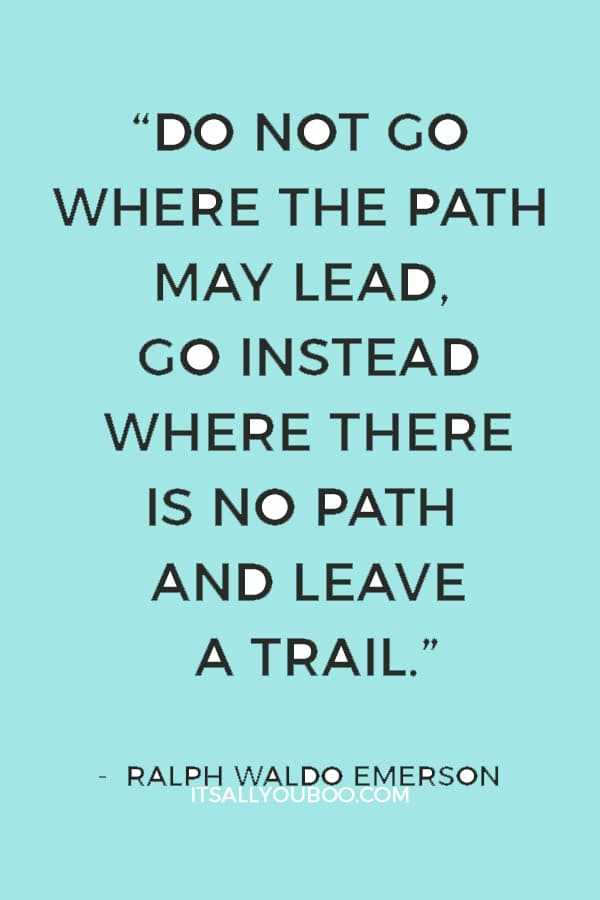 What is the digital nomad lifestyle?
Ideally, it would be nice to work on the beach with a laptop, but in reality, the sunlight might hurt your eyes while working on your next project.
If you know Jon Morrow of SmartBlogger, it might give you an idea of what it's like to be a digital nomad. Here's a post about him, how he quit his job and traveled the world.
This couple is a digital nomad in Europe and lives in a van. Sounds pretty awesome. I know, right.
As long as you have an internet connection, a laptop, and a phone, plus the skills and qualities of a digital nomad, you will pass as a digital nomad.
But wait, do not leave your job yet…
When do you quit your job to become a digital nomad?
Preferably, you are ready to quit your job and start to work remotely or online if you are financially, emotionally, physically, and socially prepared.
But when I was in Spain with my beau, we met a couple there from the AirBnB room we rented during our stay. Like us, they're from Germany too who ditched the cold weather to acquire some warmth in sunny Spain.
They don't have jobs waiting for them in Spain, but they were perseverant to live there and only a matter of days after arriving there, they landed a job.
That's pretty awesome, right?
👉🏽  RELATED POST: Things to Consider Before Quitting Your Job 

Do NOT Just Quit Your Job… Yet
But I don't advise you to do the same. You should only leave your current job if you are willing to risk and have something to wager.
To become a digital nomad is like trading or investing money. Quit your job and become a digital nomad if you have that risk capital you're willing to risk.
Do not leave your present job unless you have enough money to support yourself or your family for the coming days or months, and you have waiting clients already with upfront payment waving in your bank account.
How can you start becoming a digital nomad with a present job?
It is a matter of planning and organizing.
You should choose your free time to work on one or some projects you got as an independent contractor. Do not bite off more than you can chew if you want to have your sanity intact at the end of the week.
However, if you notice that you keep getting more and more clients, or want to hire you as an independent contractor, you should better decide if you still want to keep your present job or juggle your time between your full-time job or freelancing.
👉🏽  RELATED POST: How to Escape Your 9-5 life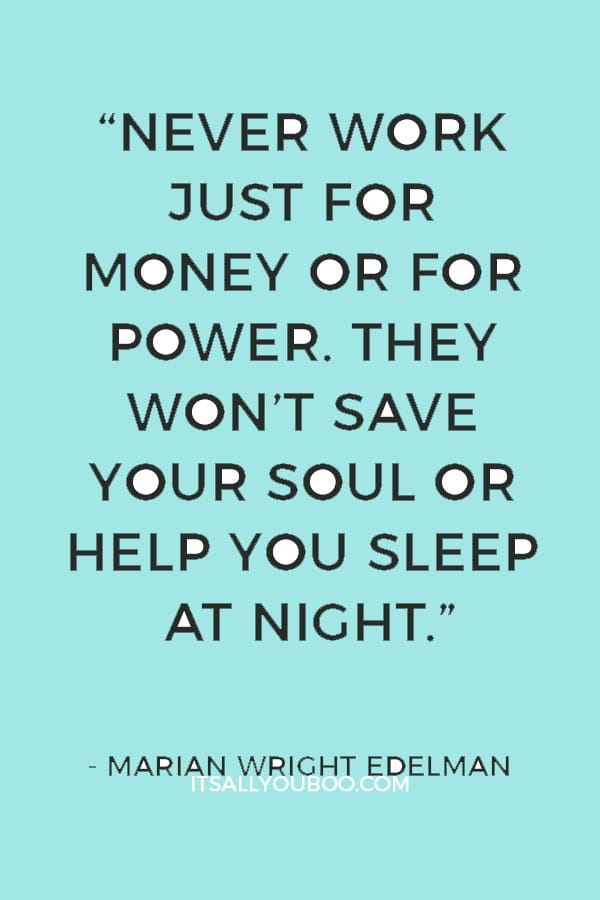 While you still have your 9-5 job, desk job, nurse job, or whatever job requires you to attend to your boss, build your portfolio slowly, and when you have time, acquire more skills that you can utilize as a digital nomad in the future.
Here are the websites where you can learn for free and paid websites which offer paid options and sites that offer discount sales:
Aren't you sure what skills or work you can do as a digital nomad?
Here are some questions that might help you discover your passion within you.
Are you a savvy techie person? If yes, then developing a website, testing app or website, or customer support might be for you.
Do you love to write? Blogging and content writing can be your future digital nomad job. Whoever says, blogging is just a diary. Prove him wrong soon.
Are you a grammar freak? Do not think twice, proofreading, and editing your friends' websites might be the first on your portfolio as a proofreader.
Do you love to play online? Yeah, MOB and the likes. This website published a couple of sites for game fanatics.
Do you like to improve other people's lives? It doesn't matter in what area, it depends on your skills, but you might be able to change other's lives with your inspiring words through coaching.
Did you play as a kid acting as a teacher? Online teaching may be the way to your future digital nomad lifestyle.
Still not sure? You can use this 1-page worksheet to help you discover yourself and skills, and eventually use this to become a digital nomad.
How do you find a digital nomad job?
In general, you can check Indeed, Google, Craigslist, Facebook, Twitter, and job boards to look for a job.
I don't advise you to start on websites for freelancers and digital nomads like Freelancer and Upwork, but if you want to, you can try it, but do not expect to have success right away.
👉🏽  RELATED POST: Find Work from Home Jobs the Easy Way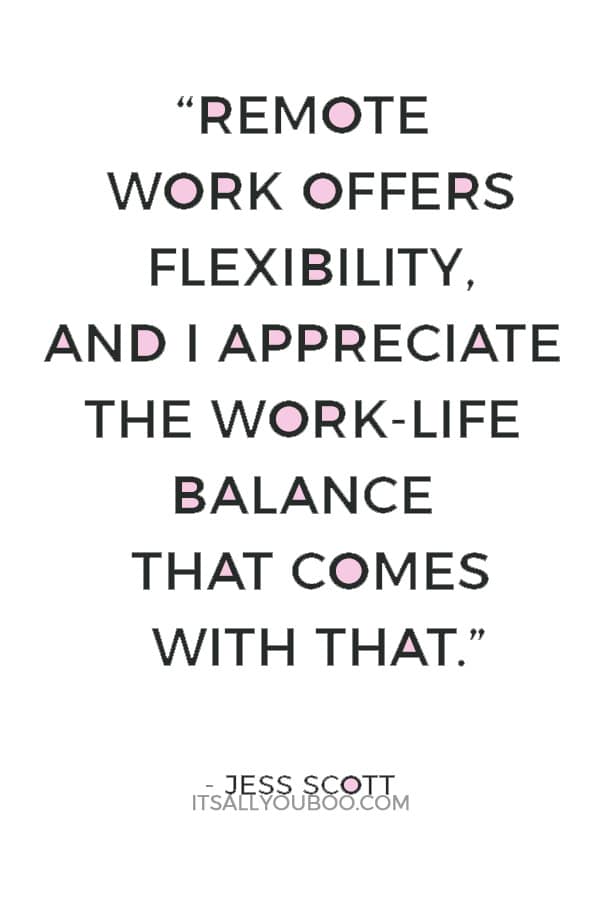 I like Fiverr more than Freelancer and Upwork since I don't have to compete with other proposals.
You only need to create your gigs according to your skills and wait until clients write to you. Yes, patience is a virtue indeed.
You Can Become a Digital Nomad
How to be a digital nomad may require more than patience. When you are sure of your skills, do not neglect them, instead utilize them.
If you are not yet convinced if being a digital nomad is right for you, or hesitation and doubts hinder you, do not forget that you are different, unique and talented.
FREE Start a Blog Challenge
Thinking about starting a blog and becoming a digital nomad? Sign up for the FREE 7-Day Start a Blog Challenge, with daily video lessons, tech training, and printable workbook.
You have those skills; you just have to unleash them and put them to use.
Tired of working a 9 to 5? Want to live the digital nomad lifestyle? Click here for your guide to becoming a digital nomad by @blogwithher. You do NOT need skills or experience. #DigitalNomad #Nomad #Wanderlust

Ready to become a digital nomad?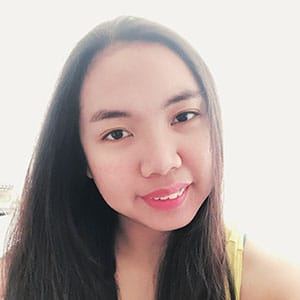 More About Guest Contributor
Clyde Quiñonez is a nurse who blogs and works part-time as a freelance writer, translator, and graphic designer. You can check her blog www.whatblogshermind.com to get to know her more.
Last Updated on December 11, 2021