Looking for a list of retirement hobbies that make money? Want to earn some extra cash or start a money making hobby?
You're no longer working full time and you're ready to do something profitable and enjoyable with your spare time. Perhaps you need to earn extra retirement income to make ends meet or you just want a fun side-hustle.
Good news for you! You can generate extra income after retirement with just a hobby. This way, you get paid to do something you love.
Money-making hobbies are a great way to spice up retirement. For starters, they give you a compelling reason to get up in the morning, something enjoyable to fill your days, and extra cash for evenings out.
In this guide, we will discuss the best retirement hobbies that can help you make a little extra money. Whether you're looking for an idea that earns you quick cash when you need it or something that can generate a full-time income, we have you covered! Keep reading to learn more.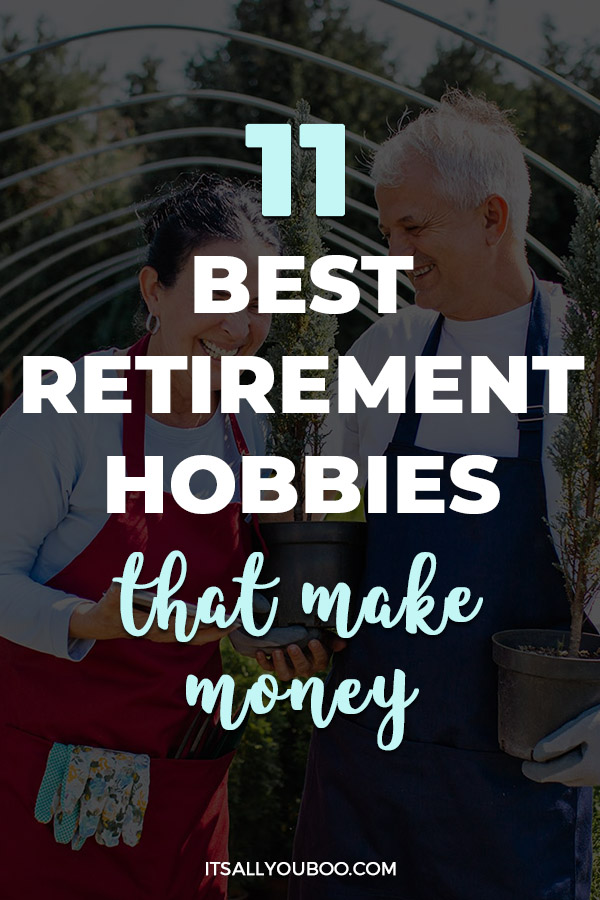 Inexpensive Hobbies for Retirees
If you're wondering how to earn money when retired, here are the best money-making hobbies for older people that might interest you. In truth, these are just a few of the best hobby ideas you can turn into an income generator, there are many more!
#1.

Photography
One of the best retirement hobbies for making money is photography. You can create an income stream out of your love for taking pictures of people, animals, objects, or nature.
The best part with photography is that you don't need to be an expert photographer to get paid. You just need to be good enough.
Having the right photography equipment is helpful. If you're just starting out, get an entry-level and do upgrades as you gather more experience.
Here are some ways to make money from your photography hobby as a retiree:
Sell your photos on your own website or stock photography marketplaces
Photograph small businesses like restaurants, cafes, and stores
Enter photography contests or sell your services with gift cards
#2.

Freelance Writing
If you like writing, you can monetize the hobby too. What makes this one of the most profitable retirement hobbies that make money is the fact that there's a high demand for good writers.
You can get make money as a freelance writer sharing about something you've gathered experience on over the years. It could be parenting, marriage, pets, or something else. Experienced writers online can make $100 a day if not more.
As a freelance writer, here are some ways of earning:
Write blog posts for big online publications that hire writers
Write sales copies like emails and landing pages for businesses online
👉🏽  RELATED POST: SMART Goals for Freelancers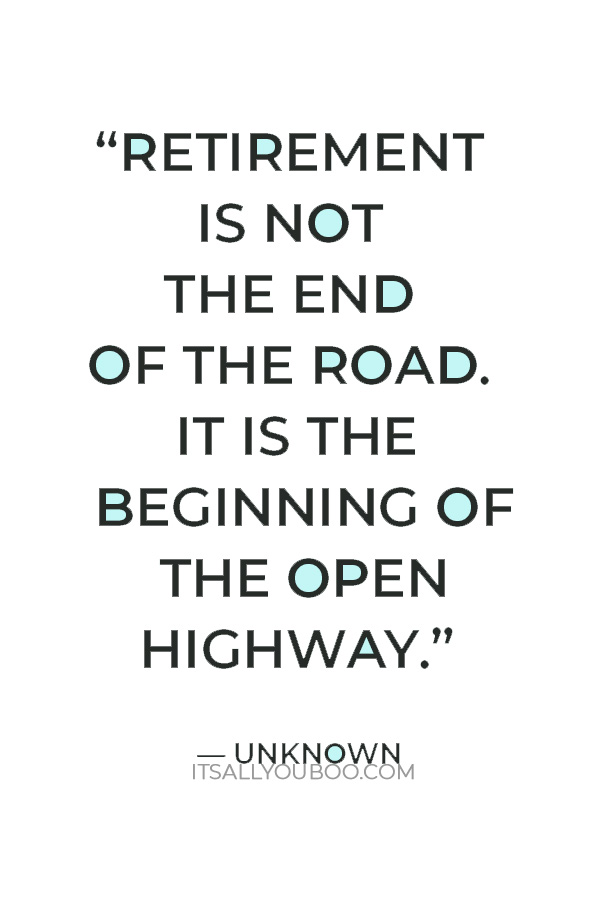 #3.

Tour Guide
Maybe you like touring, adventures, solo travel, and sightseeing. You can be a tour guide in your local area or city if it attracts tourists and travelers from time to time.
This is a great retirement hobby for those who like socializing and staying active. You can get tips from tourists, which can add up quickly.
There are several ways to get paid as a tour guide, including the following:
Become an adventure guide
Give city walking tours during the day
Offer tours based on your specialties like food tours and winery tours
#4.

Real Estate
Is real estate something you're passionate about? Maybe you've been reading and learning it a lot but haven't yet practiced it yourself.
Real estate is one of the best ideas to create wealth. But unlike the other retirement hobbies, you'll need money to venture into real estate. The good thing s that you can find real estate opportunities in whatever place you live in.
Below are some ideas to earn money as a retiree from real estate:
Buy and hold residential rentals
Renovate and flip homes
Invest in commercial real estate
#5.

Small Business
Have a talent for starting businesses or coming up with new business ideas? You can earn extra income from that too.
Maybe you've always had a dream to own a business selling something in your free time. The period after retirement is great for starting a small business or side hustle.
There are many ways you can start. You can either choose an online small business idea or a traditional one based on your interests, knowledge, and skills.
Many online businesses have minimal startup costs. On the other hand, traditional businesses require investments like a storefront.
Here are some online and offline business ideas for retirees to make money:
Work as a consultant in your area of expertise online or offline
Start a tutoring business online or offline
Become a bed-and-breakfast owner
👉🏽  RELATED POST: SMART Goals Examples for Business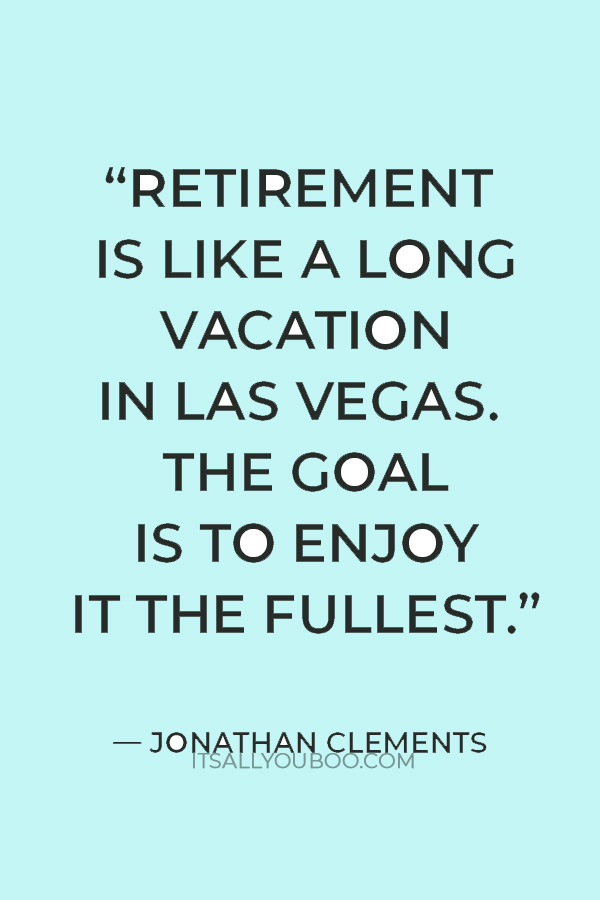 #6.

Event Planning
If you like planning events, the good news is that it's one of the top profitable retirement hobbies that make money. Your work is to simply make events you've been assigned to plan memorable for everyone.
This kind of money-making hobby suits any senior citizen that is resourceful and attentive to detail. You can pick one niche to focus on or opt for multiple types of events as an event planner.
The trick is to offer good customer service. This way, you'll get more gigs as well as recommendations.
Here are a few ways to make money planning events:
Plan corporate meetings
Organize wellness retreats
Become a wedding planner
#7.

Handcrafting
Can you make decorative objects using your hands? Do you like doing it? If so, you can also make money from it.
Handcrafting is a retirement hobby that can make money for you anywhere in the world. The reason is that many people like and appreciate work done by the hands of others and not machinery.
These are just but a few handicrafts to make money when retired:
Sew things like zipper pouches, fabric baskets, and phone-charging stations
Make crotchet items such as scarves, socks, and hats
Sell printables i.e. things people can print and hang in their homes
You can sell your items online to reach more people. Some online-selling websites to try are Etsy and Shopify stores. Be sure to choose the best e-commerce platform for your crafts store.
#8.

Personal Finance
Like money matters? Personal finance can as well be one of the best choices if you need retirement hobbies that make money for you. In other words, you make money from your knowledge and interest in money!
Personal finance is something not many people have mastered. But you don't need to be an expert to take care of your hard-earned money the proper way. Even teaching basic financial literacy like budgeting, building wealth, financial planning, and how credit cards work could be profitable.
If you like personal finance, you can make money in the following ways:
Guide people on how to budget, save or spend money wisely
Create a personal finance blog and monetize it
Make videos about finances on YouTube and get paid from ads and brand deals
👉🏽  RELATED POST: Small Business Ideas for Ladies Sitting at Home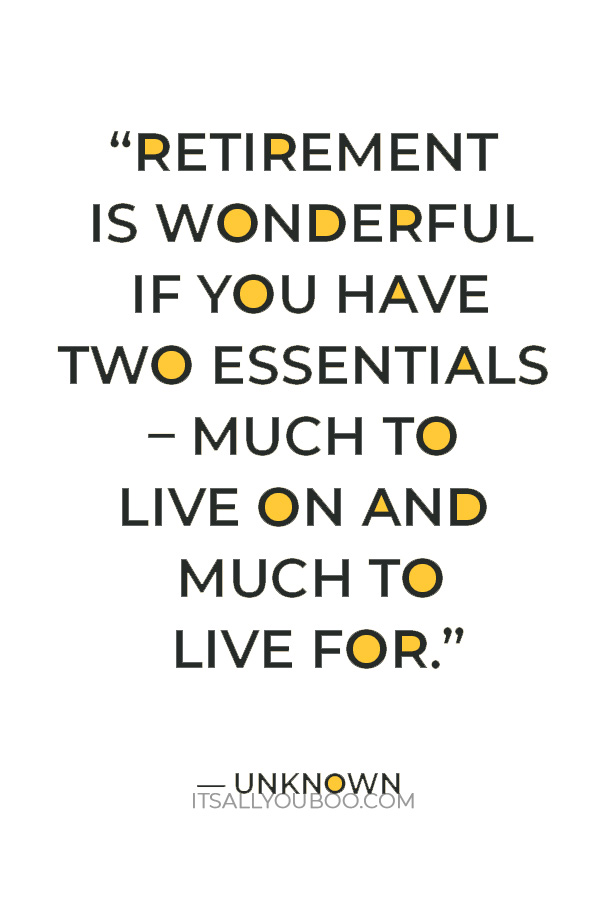 Retirement Hobbies for Couples
If you have a partner, you can both make money after retirement using the ideas that follow.
#9.

Yoga
or Tai Chi
You and your other half could be senior citizens that want to cultivate inner peace and relaxation. In that case, one of the top inexpensive hobbies for retirees that you can try is yoga or Tai Chi.
There are various types of yoga for older people and many . Many of the are slower-paced. Some examples are hatha yoga, restorative yoga, and yoga with chair exercises. If you can master the moves, you'll have the option to generate income from your yoga hobby.
With lots of benefits of practicing Tai Chi and benefits of Yoga for practicioners of all ages, too!
Here are some ways to make money from a yoga hobby for retirees:
Offer private yoga for beginners classes one-on-one
Teach yoga for corporate events in your area
Get paid for teaching yoga online
#10.

Gardening
Do you have a green thumb? Another retirement hobby that makes money for couples is gardening. If you live in a fertile area and own a small piece of land, this may be a good money-making hobby for you to earn money when retired.
Keep in mind that gardening is not like farming. You just need to grow some plants or produce on a small scale. So, you won't work for extended periods or have to hire someone to help you with the job.
You can earn money from a gardening hobby in the ways below:
Start a plant nursery and sell the plants to flower shops and vendors
Sell profitable herbs like basil, chives, and rosemary
Sell fresh produce like fruit and vegetables
#11.

Cooking
It can be that you're a home that loves to cook. Cooking is among the best choices when it comes to retirement hobbies that make money.
The thing that makes it a great money-making hobby for retired couples is that you don't even have to leave your house. You'll just be using your home kitchen to prepare various dishes, even the ones you've never tried before.
You can turn a cooking hobby into a profitable business using this list of ideas:
Create and sell recipe books
Start a YouTube channel about your ways of cooking
Teach other people how to cook
👉🏽  RELATED POST: 5 Part-Time Business Ideas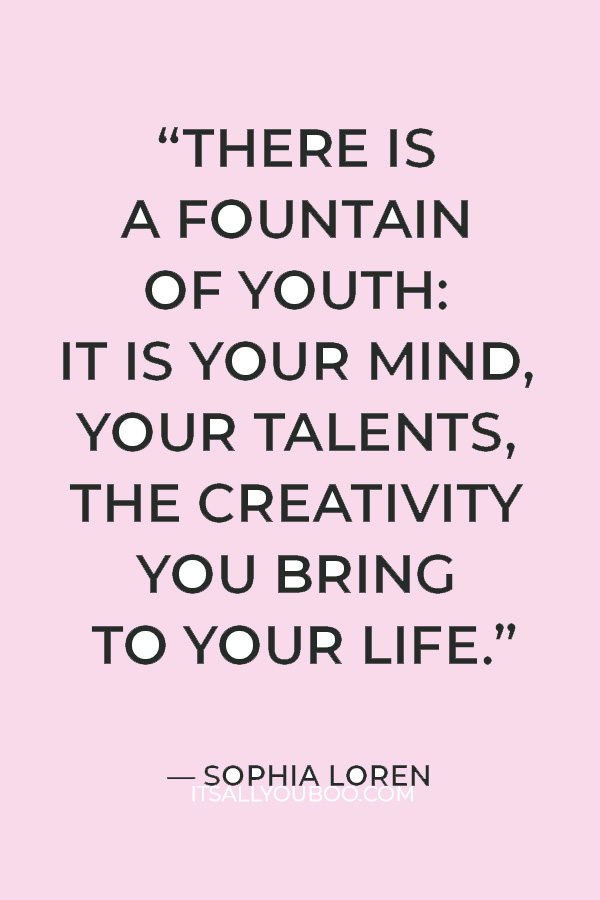 How to Make Money at 60 Years Old
There are lots of ways to make money at 60. Besides retirement hobbies that make money, you can earn income using the following ideas.
#12.

Rent Out Your Space
Do you have an extra room in your house? If yes, you can turn it into a source of income. You can list your space on Airbnb or VRBO and get paid when people book it. On these sites, you get to choose the best rates for you as well the periods that the room is available for rent.
Plus, you can offer additional services like cleaning and tours to give your guests a better experience while earning more money on the side.
Another thing to rent out is storage space. It can be a basement, shed, or any other space where people can store their belongings or a vehicle.
You just need to list your space online on a storage marketplace like Neighbor.com. Choose to either avail the entire storage space or just a portion of it. You get paid every month and people store their things in your space.
#13.

Rent Out Your Car or RV
As a senior citizen in retirement, you won't be driving to work. A good number of your drives will be to attend events or just for casual activities. When your car is not in use, you can rent it out to others and generate income as a 60-year-old.
Getting started with renting out your vehicle is not hard. You don't even need to sign a lot of paperwork o something like that. You just need to find a car-sharing platform online and list your vehicle there. Many of them are secure and offer insurance and vehicle protection.
One example is Turo. You just create an account, set rates, and wait for car renters' requests. You can even list multiple cars.
👉🏽  RELATED POST: Real Ways To Make Money From Home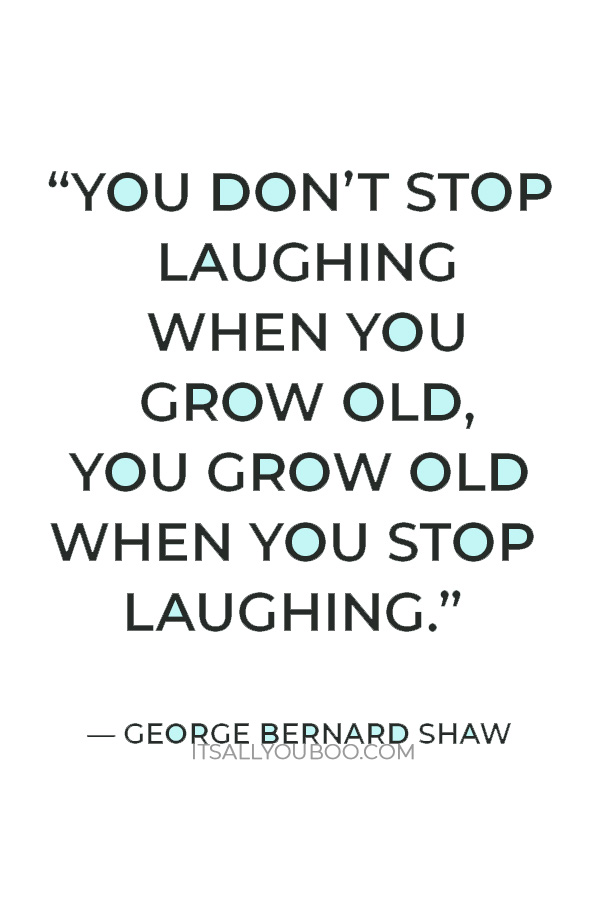 #14.

Pet Sit
Do you love animals? Why not start a pet sitting business and get paid to take care of other people's pets when they're away?
Cats and dogs are popular pets you can care for. However, there are many other animals like birds, rabbits, and fish that people keep for companionship. And you can be a pet sitter for any of them.
You can offer house sitting as an additional service. In this case, people don't have to bring you their pets. You just go to their home and care for them there.
You can list your services locally on Care.com and start getting clients.
#15.

Babysit
Prefer to take care of kids and babies? You can be a babysitter and get paid without a job.
Many parents aren't always around to look after their children. You can offer them your babysitting services for cash.
The responsibilities can include things like making dinner, picking them up from school, or helping with homework. Be sure to inquire with a parent or guardian about what your duties will be. This approach ensures that you won't have to put in more effort than what's fine with you.
However, offering extra services would mean more money for you. So, don't be too comfortable if you desire more income! You can also use Care.com or reach out to your network with word-of-mouth advertising.
👉🏽  RELATED POST: Get Money to Start a Small Business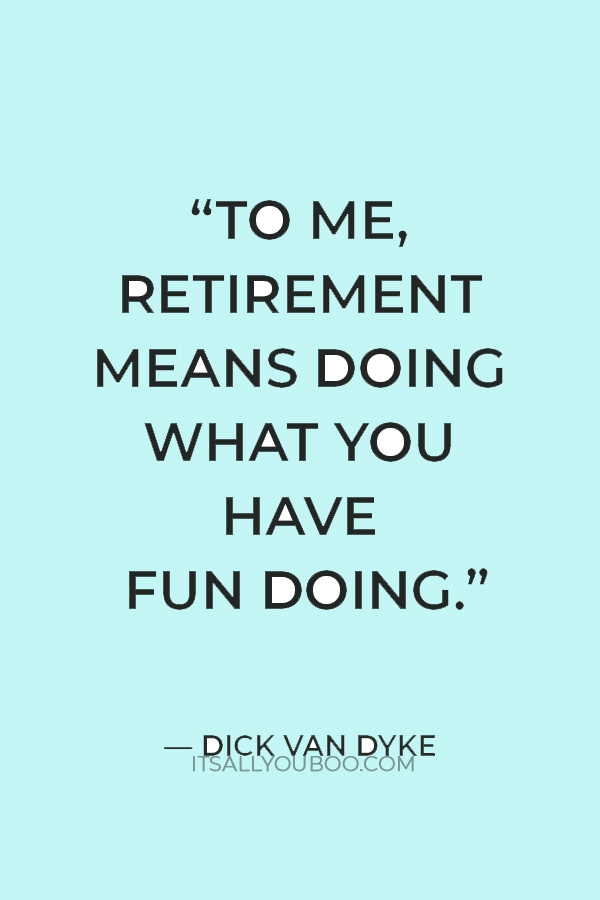 #16. Teach or Tutor
Most retirees are well (if not extremely) experienced at a couple of things. You can offer lessons based on the subjects you know or skills you have and earn money as a retiree.
When you're retired you can tutor easier subjects like English and basic Math or more advanced stuff like engineering and organic chemistry. You can as well teach things that are more practical such as woodworking and painting.
You can find students by marketing yourself in your local area. Some places to find teaching and tutoring jobs online are social media and service platforms that hire new people. You can also build a presence online and get more people to buy your services.
Top Questions on Retirement Hobbies That Make Money
Q1.

What is a Profitable Hobby?
A profitable hobby is one that can generate some income for you. There are many profitable hobbies that suit retirees. You can make good money from hobbies like photography, event planning, and handcrafting.
Q2.

What Can I Do at 60 to Make Money?
There are several money-making opportunities for 60-year-old's. You can do easy jobs like pet sitting, babysitting, and tutoring or earn passive income by renting things out.
Q3.

How Can I Make a Lot of Money for Retirement?
If you haven't yet retired but would love to retire early, numerous strategies can earn you significant money for retirement. The best idea is to work with financial advisors, save, and invest money in areas like real estate.

👉🏽  RELATED POST: 9 Proven Ways to Earn Money Online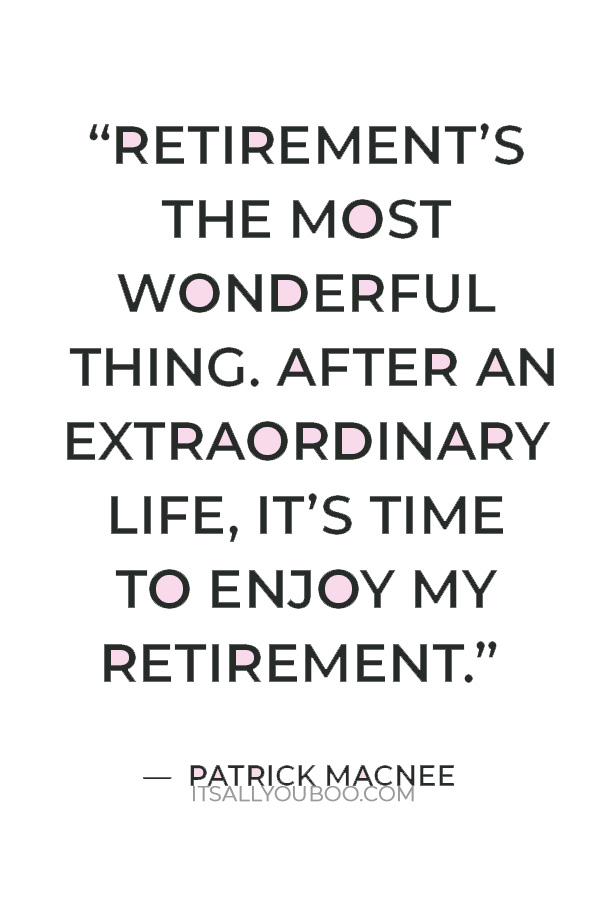 Final Thoughts on Money-Making Hobbies for Retirees
Now, you've discovered several retirement hobbies that make money as well as other ideas to make money when retired. It's possible to make money at 60 or older and live a nice lifestyle.
You just need a passion for what you do and a plan on how to monetize your interests and knowledge. Work smart and you'll make money from your hobby not just once or twice but regularly.
Get Your Superpower Discover Guide
The best hobbies are an expression of your superpower! It's never too early to discover your talents and passions. Sign up below to get the printable guide with a list of 20 ways to find your superpower.
Start that hobby today and meet all your money retirement needs!
How can I make a lot of money for retirement? Looking for inexpensive hobbies for retirees? Here are the best retirement hobbies that make money by @themoneygalileo. Perfect for couples, too! #Hobby #Hobbies #Retirement #Retired

What retirement hobbies that make money will you start?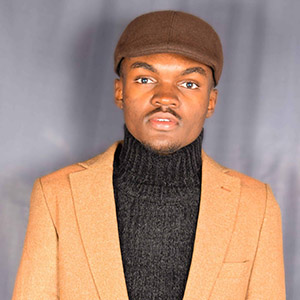 More About Guest Contributor
Mike Stuzzi is the founder of The Money Galileo, a personal finance blog where he mostly writes about money for Millennials. When not writing, you'll find him watching business shows or caring for his pets.
Last Updated on September 10, 2022
✕
Find Your Superpower!
+ get weekly tips to help you slay your goals.