What are some profitable ways to earn extra money online in 2022?
How to create more income streams to make money?
If you're interested in creating another income stream to solve your financial problems, the internet is your best bet.
With so many out of work, working multiple jobs, or struggling to live paycheck to paycheck, there are ways to earn extra money on the side.
It gives you a chance to pay bills, settle debts, and save more money while working from the comfort of your home.
A good number of people who need ways to earn money online don't know how to get started.
You may be overwhelmed by the number of opportunities available online and end up not trying any of them. Or maybe you're afraid of getting scammed. If you're looking for real ways to make money from home as a beginner, this is your guide.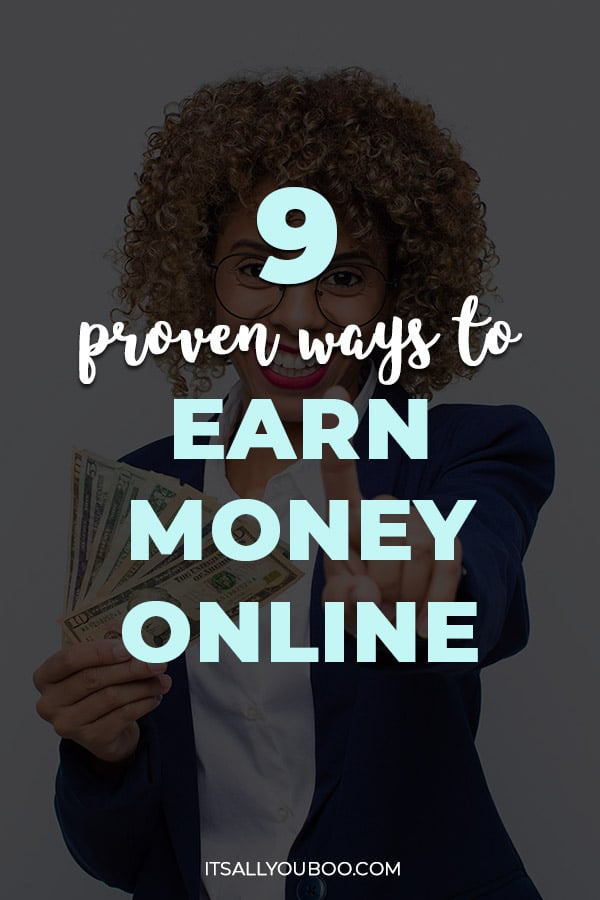 How To Make Money Online For Beginners
This article will guide you on some real ways to earn money online. Now, let's get into it!
#1. Offer Freelancing Services
Freelancing is one of the most popular ways to earn money online. As a freelancer, you make money by doing specific tasks without getting employed. Most freelance jobs involve digital skills such as writing, graphic design, and web development.
Some of the top freelancing sites are:
Fiverr
Upwork
PeoplePerHour
Facebook groups, job boards, and cold emails are some other strategies to find freelance jobs online for free. It's essential to stick with one or two ways of getting clients. By doing so, you get to improve your focus, do more in less time, and bring better results.
You don't need to be an expert to get clients for your freelance business. If you please your first client with your work, getting your next gig becomes easier. You'll get better rankings as a user of freelancing sites and more work or leads if you got the client through other means.
👉🏽  RELATED POST: How to Become a Freelance Writer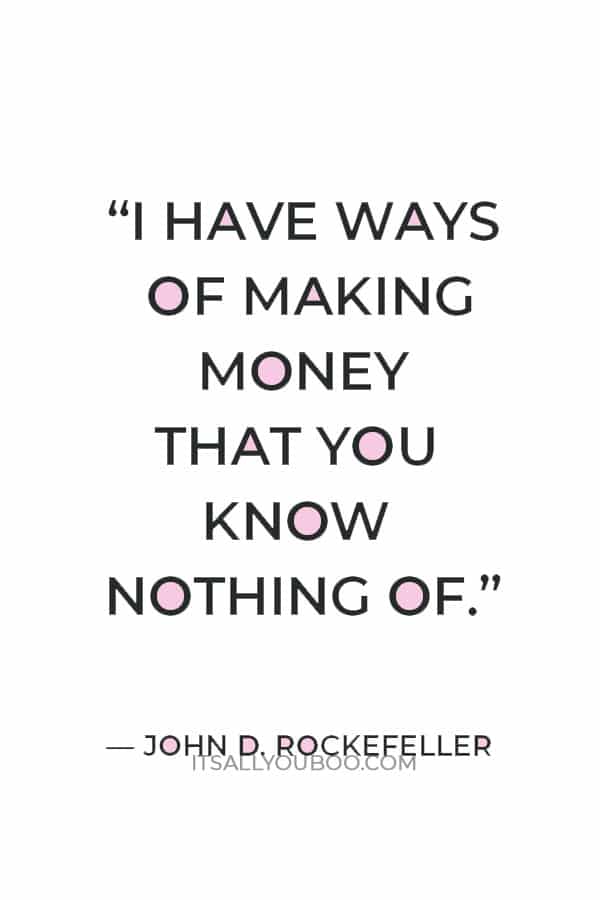 #2. Publish Sponsored Posts
You can make money on Instagram by posting content sponsored by brands. At first, it might not be Adidas or Samsung that knocks on your door. But reaching out to small brands can help you gain some traction and go for something bigger later.
More businesses than ever are setting huge budgets for influencer marketing. If you have a significant following on Instagram, you can be part of the influencers who bag chunks of the money. You're likely to get more deals if your engagement is higher than that of your targeted brands.
It's also possible to find brands to work with using influencer marketplaces. Many companies trust these platforms when it comes to finding influencers. Below are some of the leading influencer marketplaces:
indaHash
Glambassador
Intellifluence
In this type of marketing, brands can either pay you in terms of cash or free products. There are many guides and calculators online that can help you decide on the amount to charge for sponsored posts.
👉🏽  RELATED POST: How to Become a Digital Nomad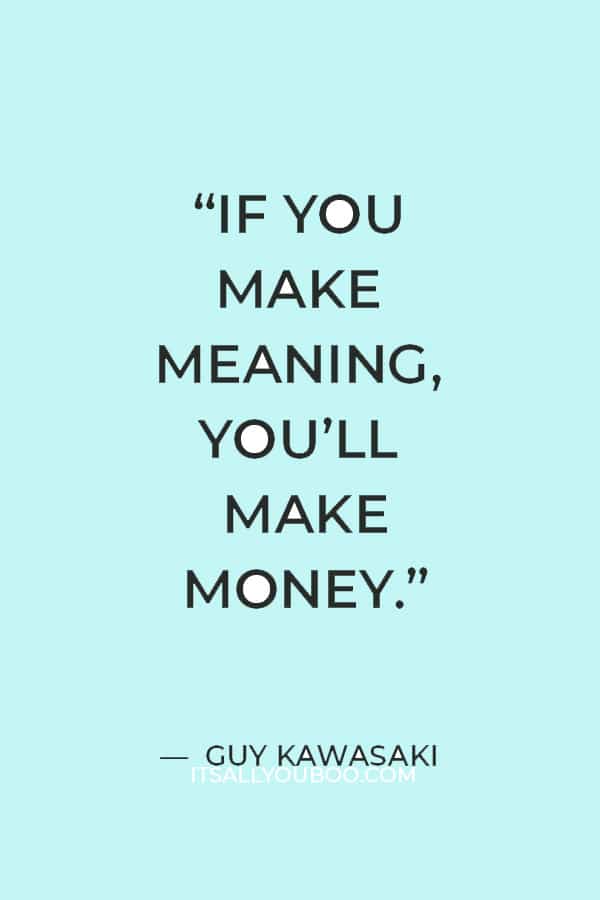 #3. Become an Affiliate Marketer
One of the best ways to earn money without owning a product or service is by being an affiliate marketer. It's the dream of every company to spread its products over a large number of people. That's why most of them have affiliate programs for regular users. (You can join the It's All You Boo Affiliate program here).
The following affiliate marketplaces are great for finding products to promote:
ClickBank
Amazon Associates
CJ Affiliates
When it comes to commission rates, the number varies a lot but can go up to 100 percent. Higher commissions mean that you can achieve your financial goals faster. On the matter of product price, you have two options.
You can either promote a high-paying product and earn more with fewer sales or a cheap product and earn less with more sales. Understanding your target audience helps you get an idea about their financial capabilities.
By studying your audience, you'll also know what problems they're struggling with and choose a product that suits them. You can then share your affiliate links on social media, web pages, and emails. Aside from that, you should always give people a reason to purchase the product from you.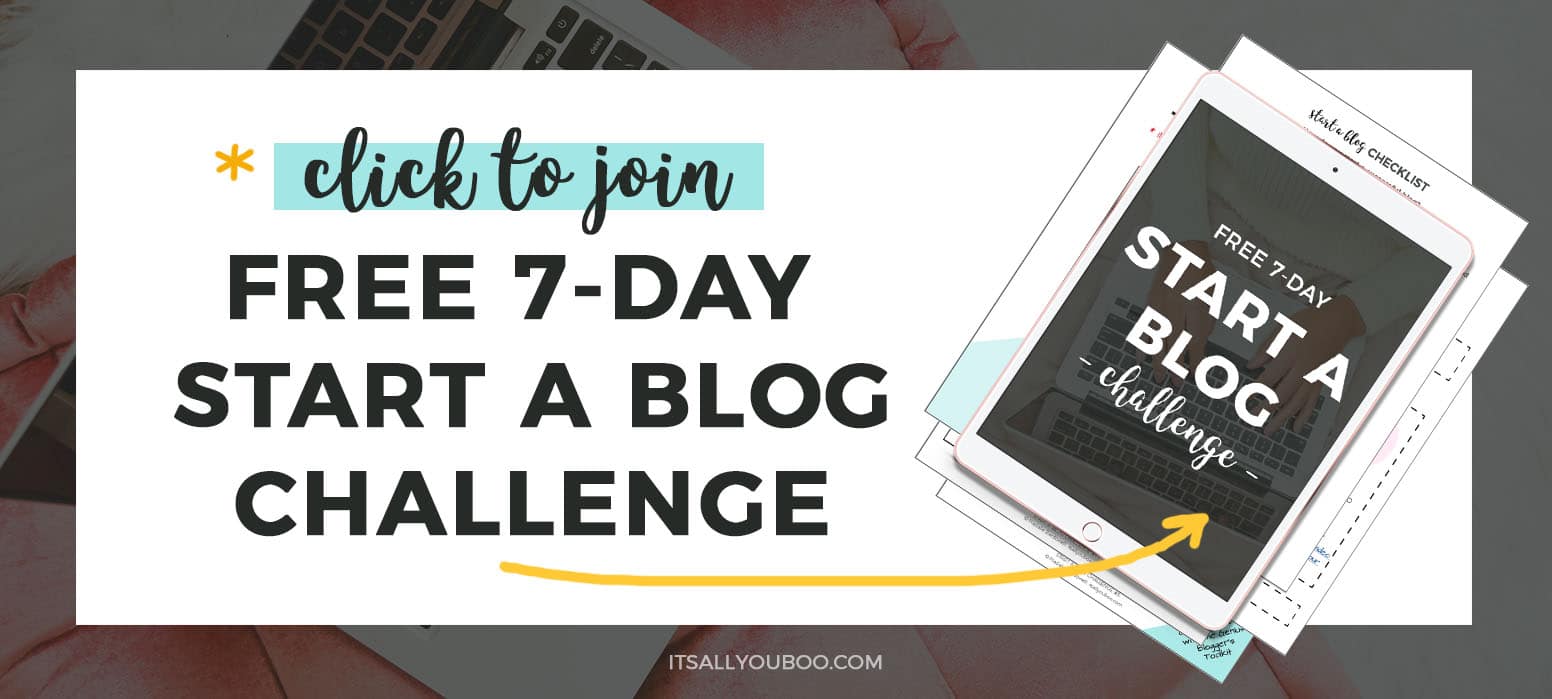 #4. Start a Blog
When blogging became a thing, many people were doing it as a hobby. Someone would wake up and decide to start writing posts about pets or fashion on the Internet. Today, blogs are driven by passion and money, as well.
You require a profitable niche to make money from your blog. It's best if you blog about something that thousands or millions of people search on the Internet. It's necessary to be as unique and specific as possible since you'll compete with thousands of others.
Once you find your niche, you can buy a domain name and build your website using publishing software such as WordPress. After that, create exciting blog posts that solve the problems of your readers.
You make money blogging through the following ways:
Ads
Sponsored posts
Affiliate programs
Your products
Bear in mind that you can only get the best out of your blog posts if they reach more people. For that reason, you should promote your content right from the start.
👉🏽  RELATED POST: How to Start a Blog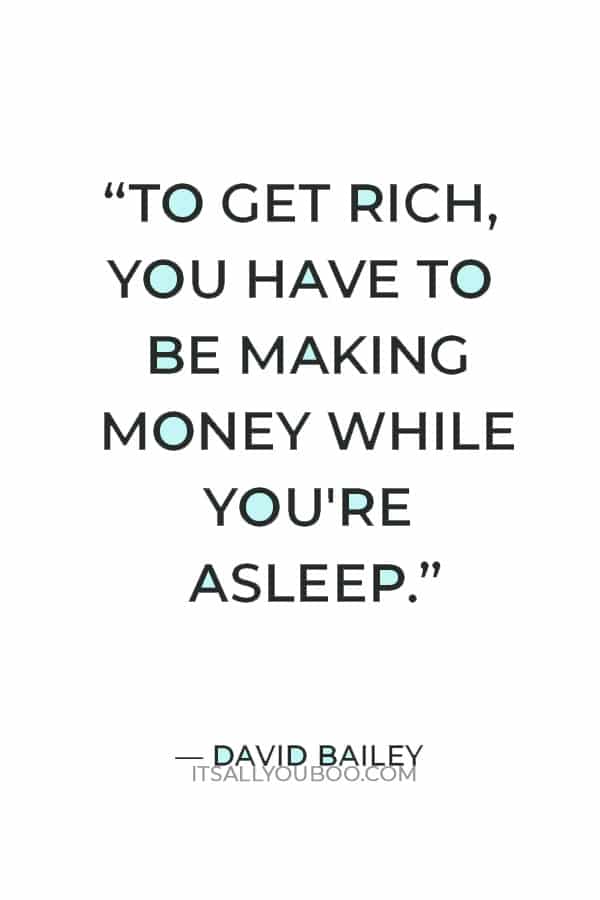 #5. Get Paid to Write Guest Posts
It's totally fine if you don't need to start your own blog. In such a case, posting your content on other blogs is one of the best ways to earn money online. There are thousands of blogs, spread over different niches, which look for new writers every day.
A simple technique to find guest posting opportunities is by searching "write for us + your niche" on Google. You can then look at some blog posts on each of the websites to learn about their style. (You can also guest post on It's All You Boo here).
Only submit articles to blogs that mention paying authors on their write-for-us page. If it's unclear whether or not you'll get paid, include the query in your pitches.
A few blogs will allow you to add affiliate links to your blog posts. And that's another way to boost your income through guest posting. You can also get more followers by adding some social links to your handles.
👉🏽 RELATED POST: 15 Real Ways to Make Money From Home
#6. Sell Stock Photos and Footage Clips
If you love photography, selling your photos is among the top ways to earn money online. It doesn't require a lot of equipment because your smartphone can do the job. You can upgrade your tools later on when the demand for your pieces of work increases.
There are lots of stock photo sites where you can submit your pictures and videos for sale. You earn money when someone purchases the license to use your work. It's a good practice to share samples so that buyers can know what to expect.
Here are some of the top photography marketplaces:
iStockPhoto
Shutterstock
Dreamstime
Remember to upload your photos and footage at their highest quality. Shutterstock, for instance, requires all the images to be at least 4 megapixels. Such a quality is highly achievable with most phones and cameras today.
Uploading more of your work makes it easy for users to find them for download or purchase. Whatever you sell online, ensure you're the owner or have the right to do so. This way, you get to avoid legal issues.
👉🏽  RELATED POST: 5 Part-Time Business Ideas You Can Start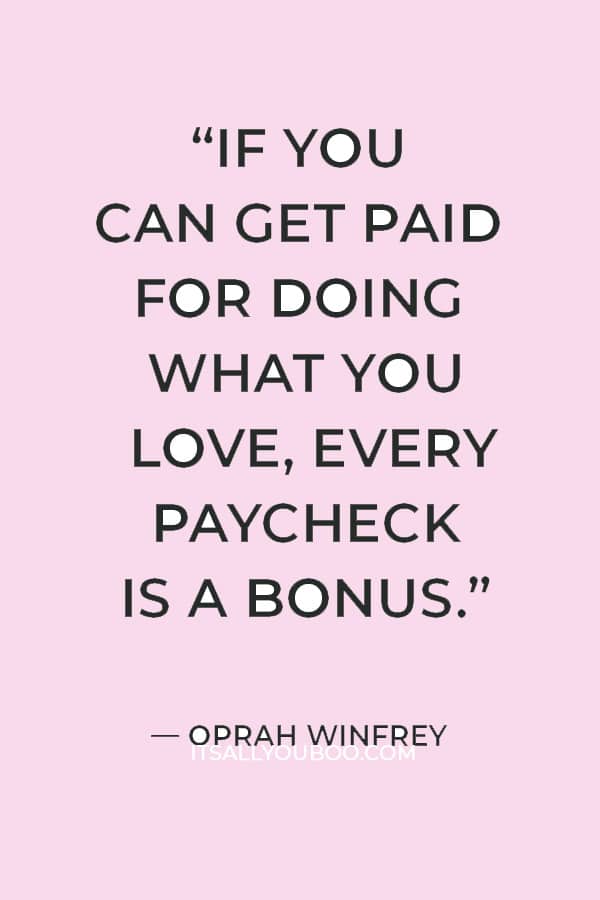 #7. Manage Social Media Accounts
If you're a heavy social media user, this is one of the best ways to earn money online. As a social media manager, your work includes crafting posts, interacting with fans, and building brand relationships.
Many businesses require someone else to oversee their online presence while they focus on other matters. In some cases, it can be a busy individual who needs their social accounts to remain active and even grow.
Some places to find a social media manager job are freelance marketplaces, job boards, and social media sites. You can also reach out to brands through email pitches.
A degree in public relations, marketing, or something related can quickly get you the job. If you don't have any of these degrees, you can still qualify by taking short courses on social media strategy.
Previous work experience speaks a lot for you too. That's why it's good to do your best in your first gig and get recommendations.
👉🏽 RELATED POST: How to Create a Social Media Strategy
#8. Earn Money Online by Buying and Selling Domains
People have been buying and selling domains since the invention of the Internet. The idea here is to purchase as many profitable domains as you can think of and put them on sale later. But there's still more work to it.
One important thing is that you need to perform some research to know what type of domains can be sold for huge profits. It also helps to be good at negotiating, on top of having a strategic way of reaching potential buyers.
It can be challenging to find excellent domains today because many have already been claimed. However, some creativity can lead you to something that businesses will be ready to buy for whatever the cost.
Keep in mind that you can also buy domains from other domain flippers and resell them. Also, keeping track of inactive domains can help you acquire them as soon as they expire.
👉🏽  RELATED POST: How to Start an Online Store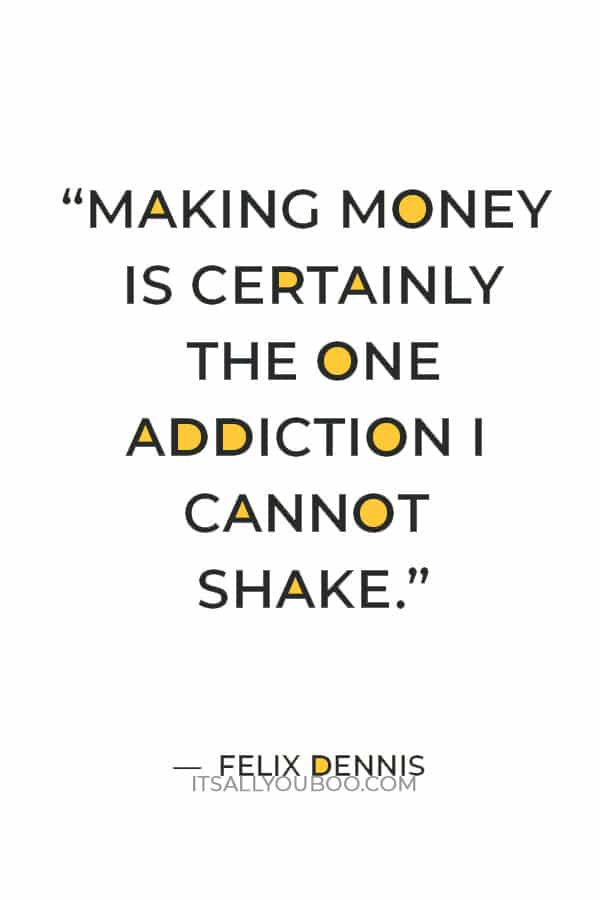 #9. Take Paid Surveys Online
Taking paid surveys is probably the easiest way to earn money online. If you spend a lot of time on the Internet, this is a great chance to get paid for your opinion. The money you earn comes from companies that pay to access the collected data.
While some sites don't pay their users, a good number of them do. Be sure to check reviews before submitting your details to any platform.
Some of the best online survey sites are:
Swagbucks
InboxDollars
OneOpinion
Remember that some surveys require you to be of a specific nationality. Other requirements involve demographics such as age and occupation. You should be truthful and have consistent answers to ensure that you get more survey opportunities in the future.
👉🏽  RELATED POST: 20 Online Jobs for College Students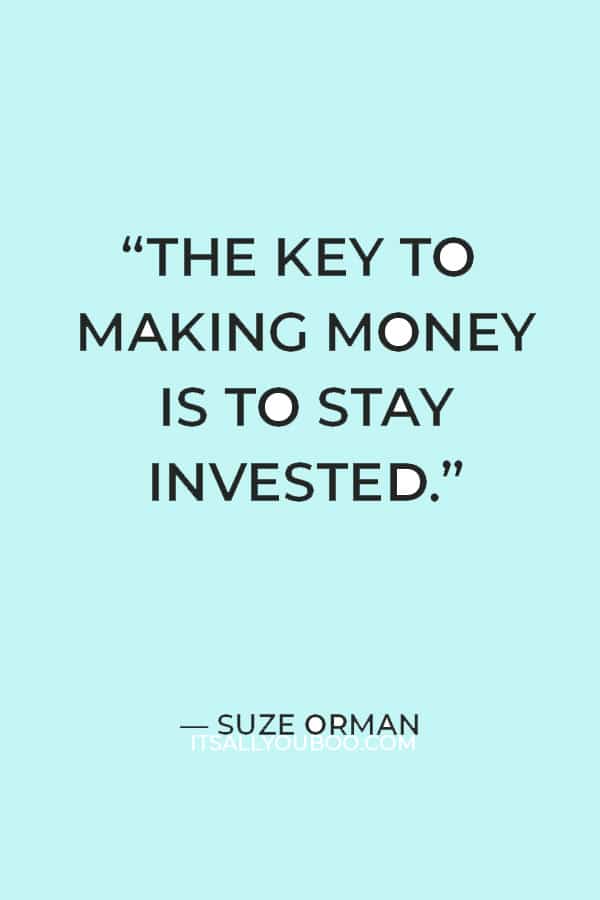 Top Questions About Making Money Online
Q1.

How do I make an extra $1000 a month?
The best way here to make a thousand dollars or more online is by freelancing, affiliate marketing, and blogging. All you need to do is put more effort into what seems to be working for you.
Q2.

How can I make $100 a day online without investment?



Some free ways to earn money online and make $100 include offering freelancing services, becoming an affiliate marketer, and taking online surveys for money. As long as you have a computer or phone that connects to the Internet, you're good to go.
Q3.

How can I make fast money online?
Most online gigs take some time before you can make a fortune. But if you want extra bucks fast, online surveys are good for that. Most survey sites offer more tasks to ensure that users maximize their earnings.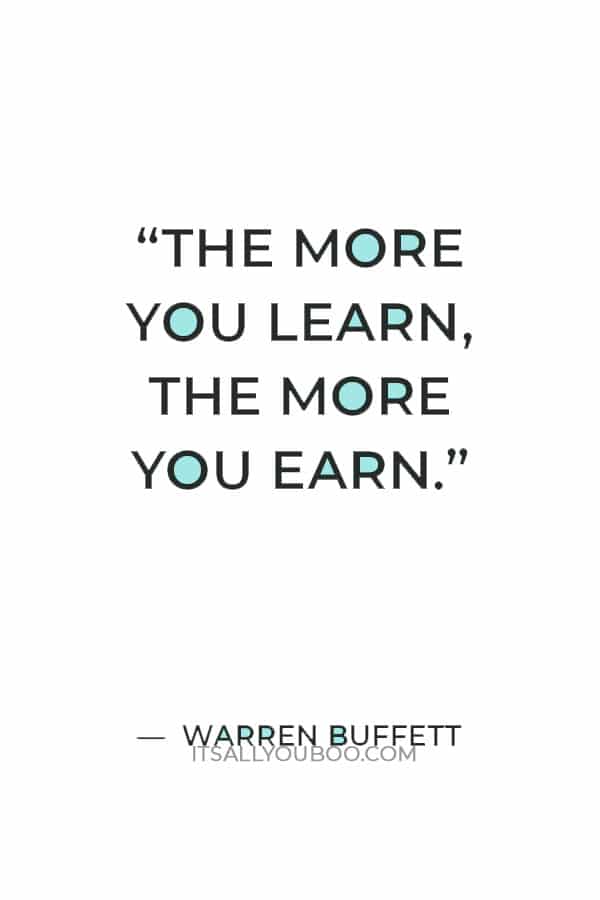 Final Thoughts on Making Money Online
The Internet is currently the best tool for generating extra income. You might even achieve more than the "few extra bucks" and replace your 9-5 grind or start a new career with an online business.
Pick one or two ways to earn money online and explore them as much as you can. Avoid jumping from one opportunity to the next because you'll end up where you started.
Keep in mind that the results of some of the listed opportunities may take some time to show up. What's important is that you stay focused and hope for the best.
Want more? Grab this free eBook on 60+ ways to earn extra money!
FREE Start a Blog Challenge
Want to start a blog to earn money online? Want me to take your click-by-click through this beginner's guide to blogging? Sign up for the FREE 7-Day Start a Blog Challenge, with daily video lessons, tech training, and a printable workbook.
Want to make money online for free? Looking for passive income ideas for at home? Here are 9 ways to earn money online for beginners by @themoneygalileo. #OnlineJob #MakeMoney #SideHustle #ExtraMoney

What ways to earn money online will you try?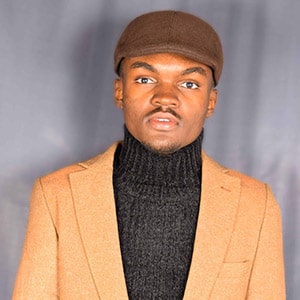 More About Guest Contributor
Mike Stuzzi is the founder of The Money Galileo, a personal finance blog where he mostly writes about money for Millennials. When not writing, you'll find him watching business shows or caring for his pets.
Last Updated on January 4, 2022