Looking for fitness SMART goal examples?
Need examples of SMART goals for physical activity?
Setting SMART goals is one of the easiest ways to ensure you are successful at reach your health and fitness goals. Regular exercise and healthy eating can go a long way in improving health and lowering costs for insurance.
Physical activity and exercise have many benefits.
It can:
Decrease the risk for many chronic diseases
Improve immunity
Taking care of your health is also important for lowering the costs of health insurance and life insurance. Your current health status can affect how much you pay, as well as how much you will need to use your health insurance.
Simply put, the better you take care of your health, the less it will cost you.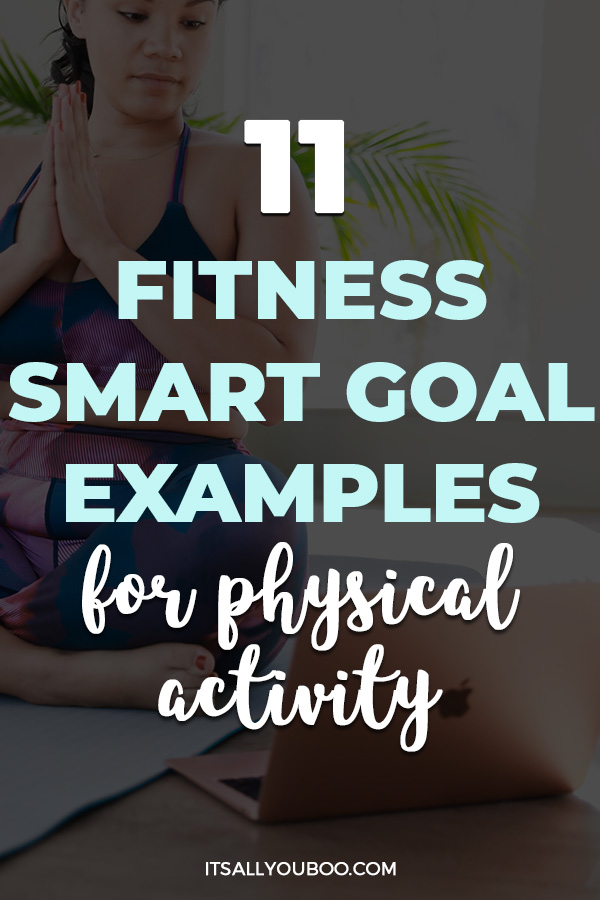 You can search online for term life insurance information and quotes to ensure you are getting the best option for your current situation. This article will discuss SMART goals for fitness and physical activity that can help you stay healthy, improve your energy levels, optimize your well-being, and lower your costs of insurance.
What is a SMART Goal?
A SMART goal is designed to set someone up for success. These goals should be focused on an area that you want to improve and include enough details to easily know if you are successful or not.
SMART goals include the following components:
S means specific. Your goal should have enough detail and be clearly defined so that anyone can recognize if you met it or not.
M stands for measurable. A SMART goal should be easily measurable in a specific time period by days, minutes, or other units. You must define the beginning and end.
A means attainable or achievable. Your goal is meant to be attainable and achievable within the time frame you have established.
R stands for relevant or realistic. Your SMART goal should be relevant to your lifestyle and goals and should be something you can realistically accomplish. Some also define the R to stand for results-based, which means you should be able to see some measurable results.
T stands for timely or time-oriented. Setting time-oriented goals helps you stay on track and can include a duration or time length for success. Timelines are crucial for your SMART goal to keep you focused.
👉🏽  RELATED POST: 25 SMART Health Goals Examples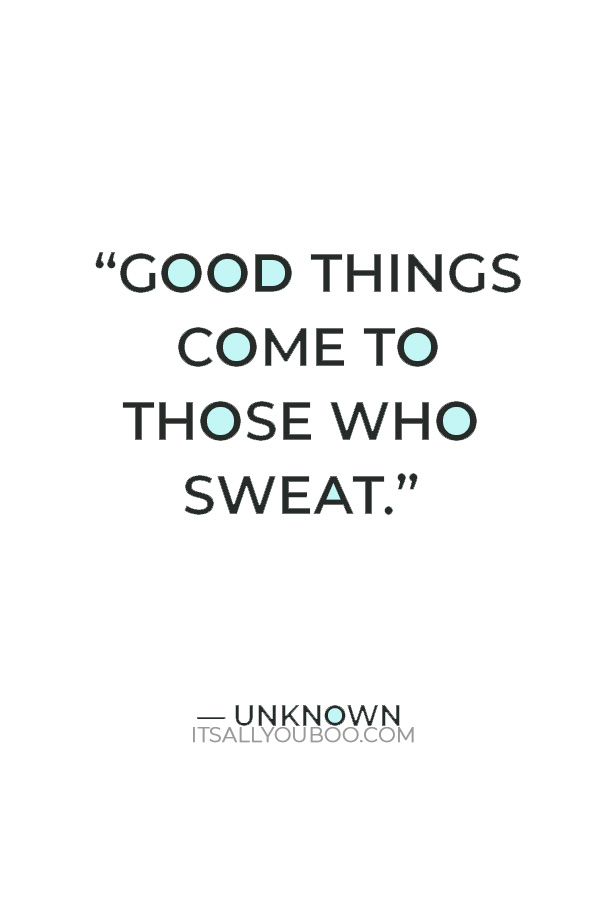 The Importance of Physical Activity, Fitness, and Exercise
The terms physical activity, fitness, and exercise are generally used interchangeably. This is fine, although it is helpful to understand the difference between these terms while developing SMART goals.
Physical activity is a more general term that describes physical movements of the body. It can be walking up and down the stairs, doing outdoor chores, or walking our dog.
Exercise is more structured or planned than physical activity and is usually tied to a goal or outcome. We typically exercise to improve our health, wellness, or to enhance our physical fitness.
Fitness or physical fitness is using types of exercise and physical activity to improve certain areas of fitness. These include cardiorespiratory endurance, flexibility, muscular fitness, or body composition.
Different types of activities or exercises improve different areas of fitness. Running is an exercise that improves cardiorespiratory endurance. Yoga enhances flexibility, and weight training improves muscular fitness.
You should try to do exercises and activities that improve all the components of fitness weekly to improve your overall health, well-being, and wellness. Setting one or more SMART fitness goals is the best way to make this happen.
👉🏽  RELATED POST: New Year Fitness Goals
Examples of SMART Goals for Physical Activity
What are some smart fitness goals? What is a good smart goal for PE? If your goals are more related to just improving your overall health and wellness, you will want to develop some targets for physical activity.
How do you write a smart goal for fitness? Here are a few examples of SMART goals to improve physical activity to help you:
👉🏽  RELATED POST: 16 SMART Goal Examples for Work Productivity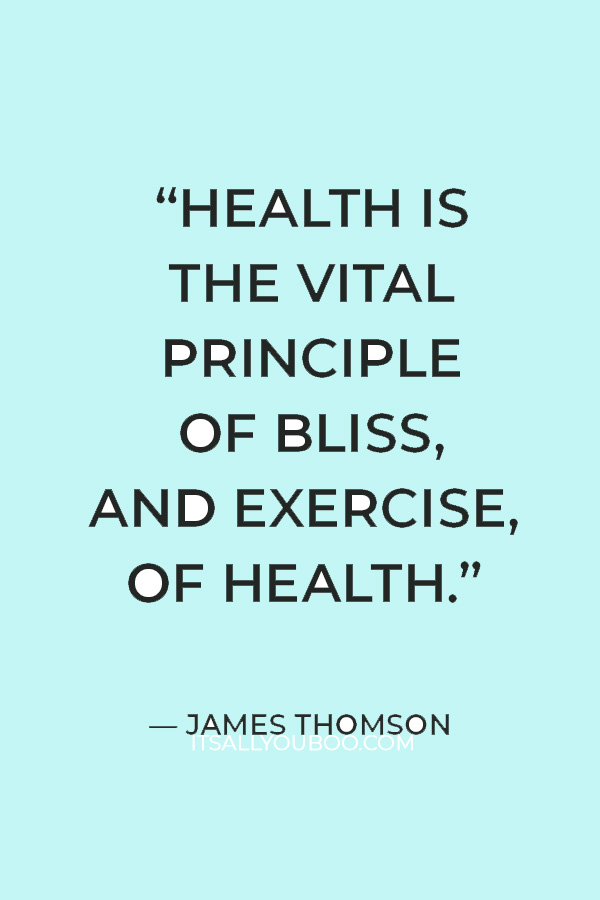 #1. I will take the stairs to the fifth floor of my office building three times a week instead of using the elevator for the next month.
This SMART goal for physical activity is not necessarily exercise but does help you get a little more activity throughout the day by taking the stairs instead of the elevator. You will probably find the stair climb easier after a few weeks too, which means you are improving your cardiorespiratory endurance.
#2. Everytime I go to the grocery store in the next three months, I will park in the last row of cars instead of right by the entrance.
Again, this is not necessarily a SMART goal for fitness but can help improve your overall activity level. Just a small amount of walking can add up over time and can result in some small health benefits.
👉🏽  RELATED POST: 10 Healthy Habits to Start
#3. Four times a week after dinner, I will take the dog for a 30-minute walk around the neighborhood.
This is another opportunity to get a little extra activity during the day. A 30-minute stroll is a great way to wind down or de-stress at the end of the day and gives you time with your favorite pooch.


#4. When I brush my teeth in the morning and night for three nights a week, I will practice balancing on one foot for 60 seconds then switch to the other foot.
This is a great SMART goal to help improve balance in adults. As we age, our balance tends to worsen, so having a goal to improve balance is important. This can easily be accomplished when we are doing another task, such as brushing our teeth or cooking.
👉🏽  RELATED POST: 10 Reasons You Need to Exercise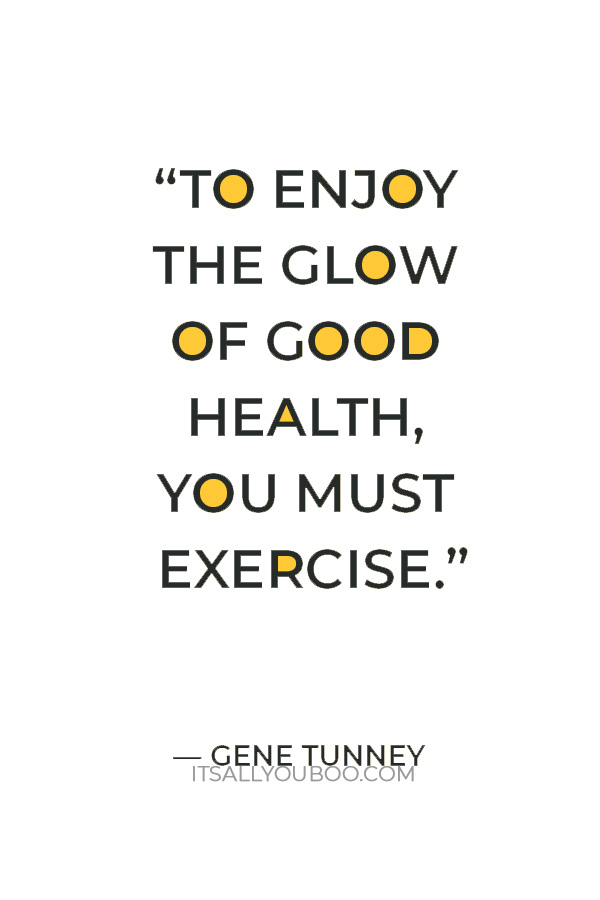 What are Fitness Goals Examples?
SMART goals for fitness are related more to the components of physical fitness like cardiorespiratory endurance, muscular strength or muscular endurance (also called muscular fitness), flexibility, or body composition.
Fitness goals should be designed to help you improve in some areas of fitness.
How to Write a SMART Fitness Goal
Before writing a SMART goal for fitness, you need to decide what is most important to you. Are there areas of your fitness that you would like to improve? Are you a beginner that is just getting started with physical activity or getting back on track?
SMART goals for fitness can be short-term or long-term. However, when you write out your goals, you will want to focus on the short-term goals first. Reaching your short-term goals will set you up to reach your long-term goals.
What are some SMART Fitness Goal Examples?
Here is a list of seven fitness SMART goal examples to add to the four general physical activity ones from above. They are all perfect for setting short-term SMART goals for fitness.

#5. For the next month, I will do 30 minutes of moderate-intensity walking four days a week.
For a beginner, 30 minutes of walking is a great way to get back on track to improve your cardiorespiratory endurance. These walking sessions should be intense enough to increase your heart rate and breathing rate and doing so four days a week will result in cardiovascular, circulatory, and respiratory benefits.
👉🏽  RELATED POST: 11 Ways to Stay Healthy with a Desk Job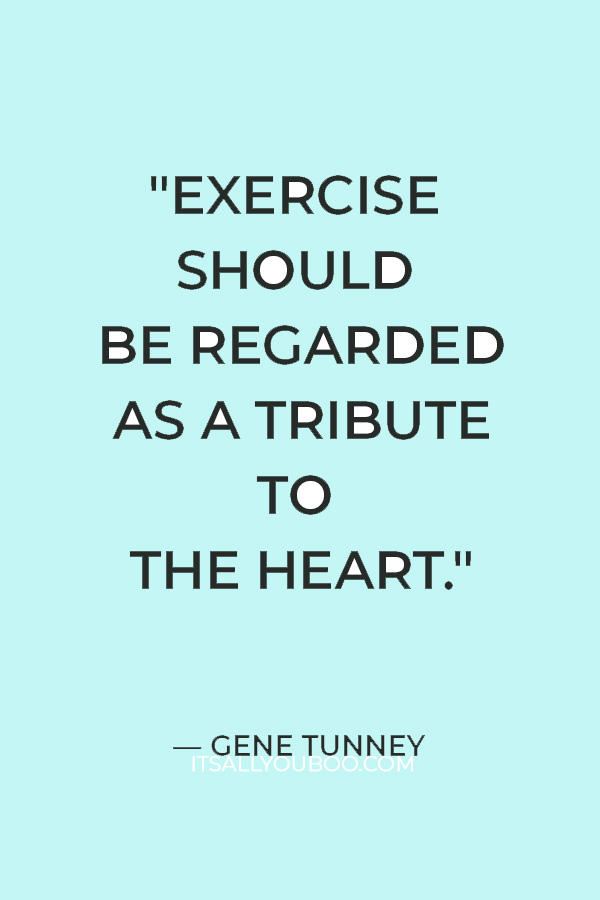 #6. Over the next six weeks, I will participate in two sessions of strength training weekly, which will include two sets of 10 repetitions and 10 total exercises for the upper body, lower body, and core.
A solid strength training program is beneficial for your muscular fitness, which helps improve the strength of your muscles and bones. This is a good SMART goal for a beginner and can include exercises that use dumbbells, machines, resistance bands, or bodyweight exercises.



#7. For the month of August, I will do one 60-minute yoga class each week.
This is a great goal to improve flexibility, manage stress, and improve spiritual wellness. A yoga class, whether online, streaming or in person, will help keep you accountable to meet this SMART goal.



#8. Over the next four weeks, I will wake up at 6 a.m. three days a week and participate in one 30-minute streaming fitness class focused on yoga or strength training.
If you have trouble fitting in your workout at the end of the workday, try getting up a little earlier to get it done. By waking up 30 minutes earlier, you are dedicating some time to your wellness in the morning. You can ease into the routine by doing it two or three times a week at first to allow yourself time to adjust.
👉🏽  RELATED POST: 15 Healthy Foods to Eat Every Day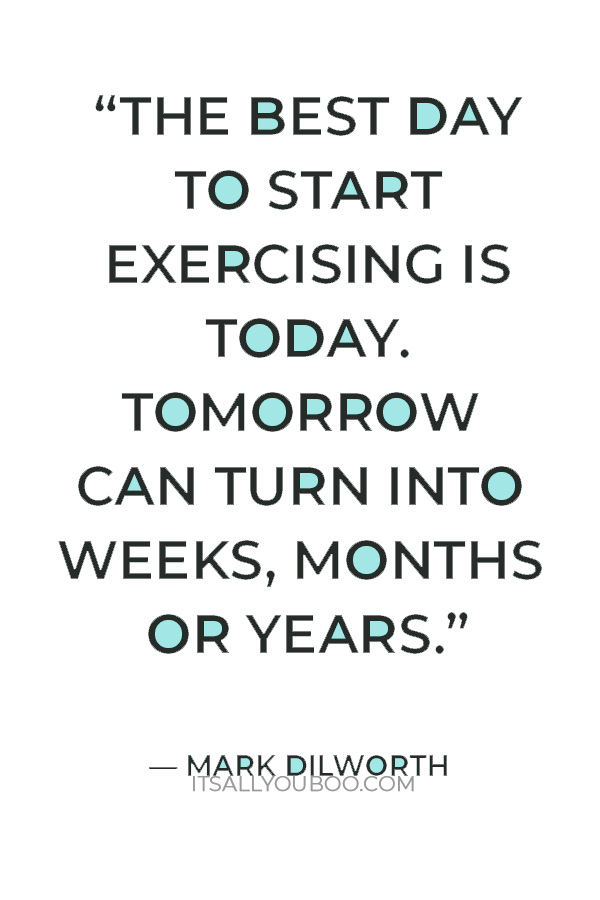 #9. I will begin an 8-week couch to 5k training program on Monday, July 1 that includes three runs per week.
If you have a goal to complete a 5k race, a couch-to-5k training program is just for you. These programs are great for those who are inactive or seldomly active and make it so easy to stick to your SMART goal. By week 8, you will be race-ready.



#10. I will do 15 minutes of upper-body and lower-body stretches in the morning and afternoon to step away from my laptop and desk on Monday, Wednesday, and Friday for the next month.
Taking just 15 minutes twice a day a few days a week to improve flexibility will help you move easier and keep your energy levels high. Stepping away from your desk will also help you stay energized and de-stress during busy days.



#11. Starting on July 1, I will participate in two 45-minute boot camp classes each week for six weeks.
Scheduled classes at your fitness center or gym will help you stay accountable to meet your fitness goals. These are great to improve cardiorespiratory endurance, muscular fitness, and flexibility all in one.
👉🏽  RELATED POST: How to Start Eating Healthy When You're Busy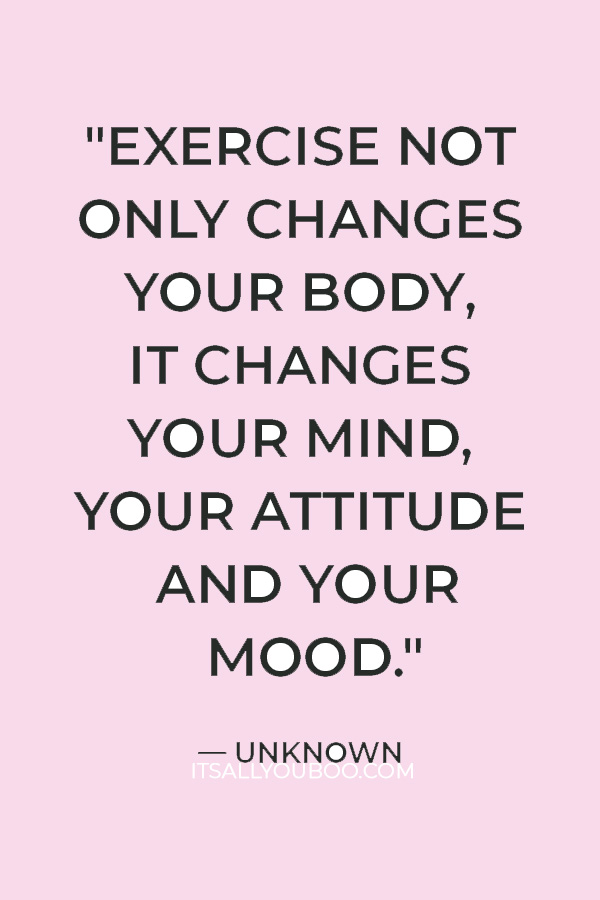 More Tips for Setting SMART Fitness Goals
SMART Goals for Weight Loss
Many individuals set goals related to losing or managing weight. These are great goals to have, but make it difficult to set SMART goals. You should set targets or objectives to focus on your exercise routine and healthy eating habits, which will help lead to weight loss or weight maintenance.
Instead of focusing on a goal that includes losing weight, try to focus on SMART goals for fitness or healthy eating. You will find that with the right goals in those two areas, you will find success in weight loss and weight management.
Personal Trainers and SMART Goals
Setting proper SMART goals is just one way to help individuals stay motivated to change health behaviors. If you don't know where to start with SMART goals for physical activity, exercise, or physical fitness, you may want to consider getting a personal trainer.
Your trainer can help you develop SMART goals based on your personal preferences, capabilities, and desired outcomes. A personal trainer can also help you stay accountable and teach the proper components of an exercise program and instructions on how to do different exercises.
How Physical Activity Affects Insurance
Staying active and having a good fitness routine is important for lowering insurance rates. Physical activity helps lower the risk for many chronic conditions and helps prevent expensive medical visits. Life insurance rates are cheaper for those with no health concerns and health insurance out-of-pocket costs are lower when you are healthy.
👉🏽  RELATED POST:  4 Easy Steps to Creating a Workout Plan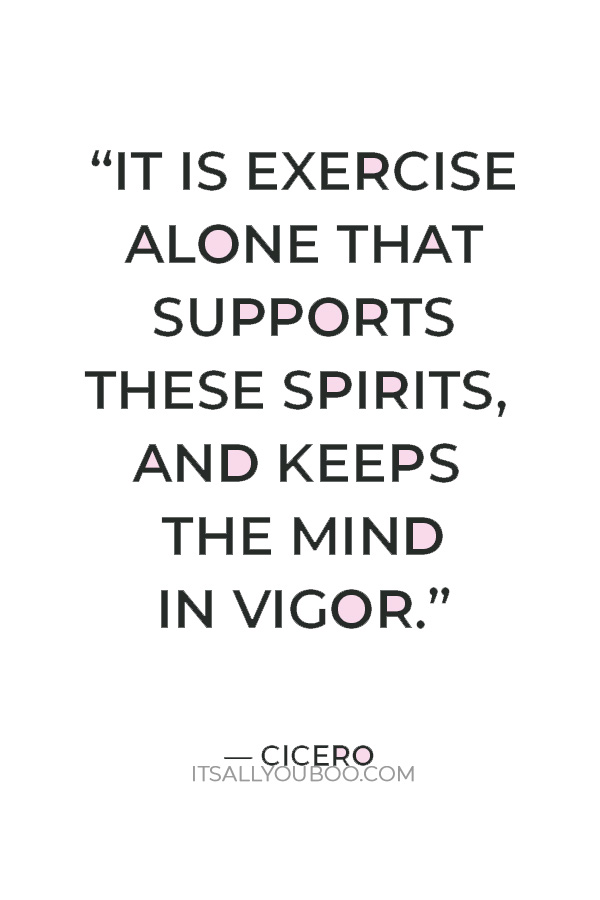 Set SMART Fitness and Physical Activity Goals
SMART goals can be developed for any area of your life. You can use them to find success in your career, health, or physical activity. Anyone can benefit from setting SMART goals for health for improvements to your sleep, nutrition, or self-care routine.
Get Your SMART Goals Worksheet
Ready to get fitness SMART goals?
Sign up below to get your FREE SMART Goals Worksheet, form-fillable, and printable, and includes more examples to help you.
Don't wait, get started today using these examples of fitness goals to help you set a SMART goal.
Don't just set it, take action by moving your body. Even if it's been a long time since you exercised, all that matters is what you do today.
Want to write a SMART goal for fitness? Looking for good goals for getting fit? Here are 11 fitness smart goals for more physical activity by @Insuranceterms. #GetHealthy #HealthyLiving #GoalSetting #Fitness
---

What fitness SMART goal examples will you set?
---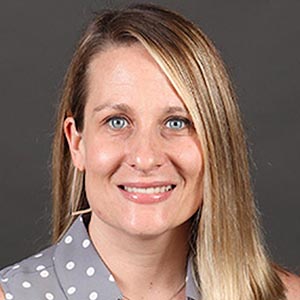 More About Guest Contributor
Melissa Morris writes and researches for the insurance comparison site, TheTruthAboutInsurance.com. She has a Master of Science degree in exercise science, is an ACSM certified exercise physiologist, and an ISSN certified sports nutritionist.
Last Updated on October 4, 2021
✕
Get your SMART Goals Worksheet
+ weekly tips to help you slay your goals.