Looking for mental health tips for coping with a crisis?
Has the global pandemic impacted your mental health and wellness?
Stress levels are higher than ever, anxiety and fear are through the roof. The current crisis has most of us on the edge more than ever before.
And it's not just the fears surrounding our physical health, but also the mounting economic and financial concerns during the crisis. Some of us have lost their jobs, now working at home with kids, or even trying to secure unemployment benefits.
With all this uncertainty and seemingly unending escalations, it's no wonder our mental health is under threat. One thing is clear, mental health is more important than ever.
Even though it might feel impossible to escape them, now is not the time to ignore your emotions and feelings. But rather to ease them, to care for yourself and the mental health of your and your family.
To make time to mental health and emotional wellness activities and exercises that keep you calm, at peace, and well balanced, even as the world seems chaotic.
Please, if you are facing mental health challenges and need support, please seek out professional help. Assistance is just a phone call away, with trained professionals and counselors even offering sessions online. All you have to do is search for "help phone" or a "therapist near me" in Google.
To help you focus on your mental health, I reach out to 50 mental health and emotional wellness experts, including doctors, psychologists, therapists, and counselors asking, "What's your #1 mental health tip for coping with a crisis?"
Plus, be sure to click here to get your FREE Mental Health Tips for Coping eBook with all 50 strategies for you keep.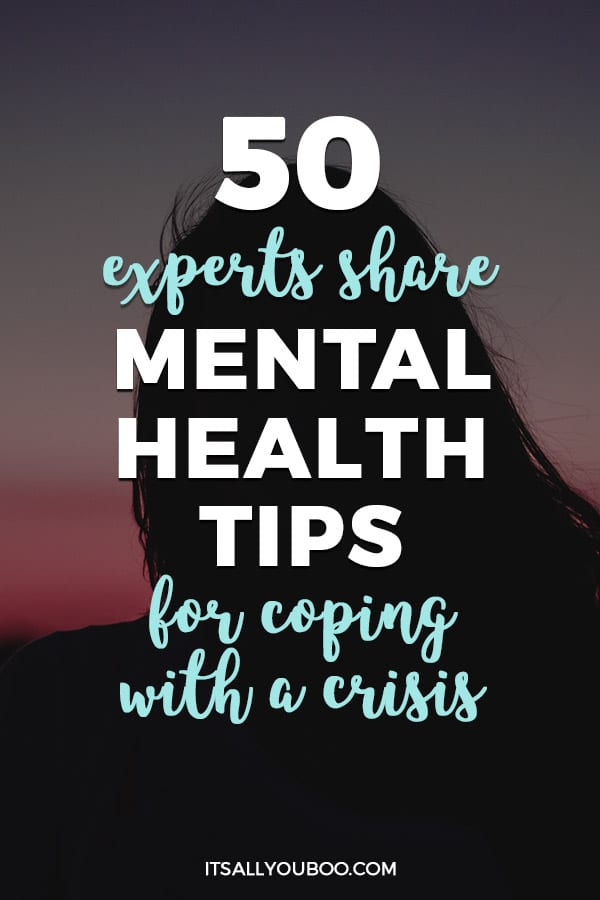 Set a Schedule for Your Days
Do you feel lost and unsure about what to do each day? Do you find yourself wasting hours and feeling unsure about what to even do? With more of us sheltering in place, staying home every day, and even working at home with kids, our typical everyday routine has gone out the window. One of the best mental health tips for coping with a crisis is to create a new schedule or set a new normal. Within this routine, you can cope better in a crisis and take control of the feelings of uncertainty. Here's how:
#1.

Keep A Weekday Routine Going
#2.
Stick to Your List of Daily Tasks
#3.
Maintain a Consistent Schedule
#4.
No Drastic Changes to Your Day
#5.
Make a List of Things to Do Every Day
#6.

Create a New Normal For Yourself
#7.

Focus on What You Can Control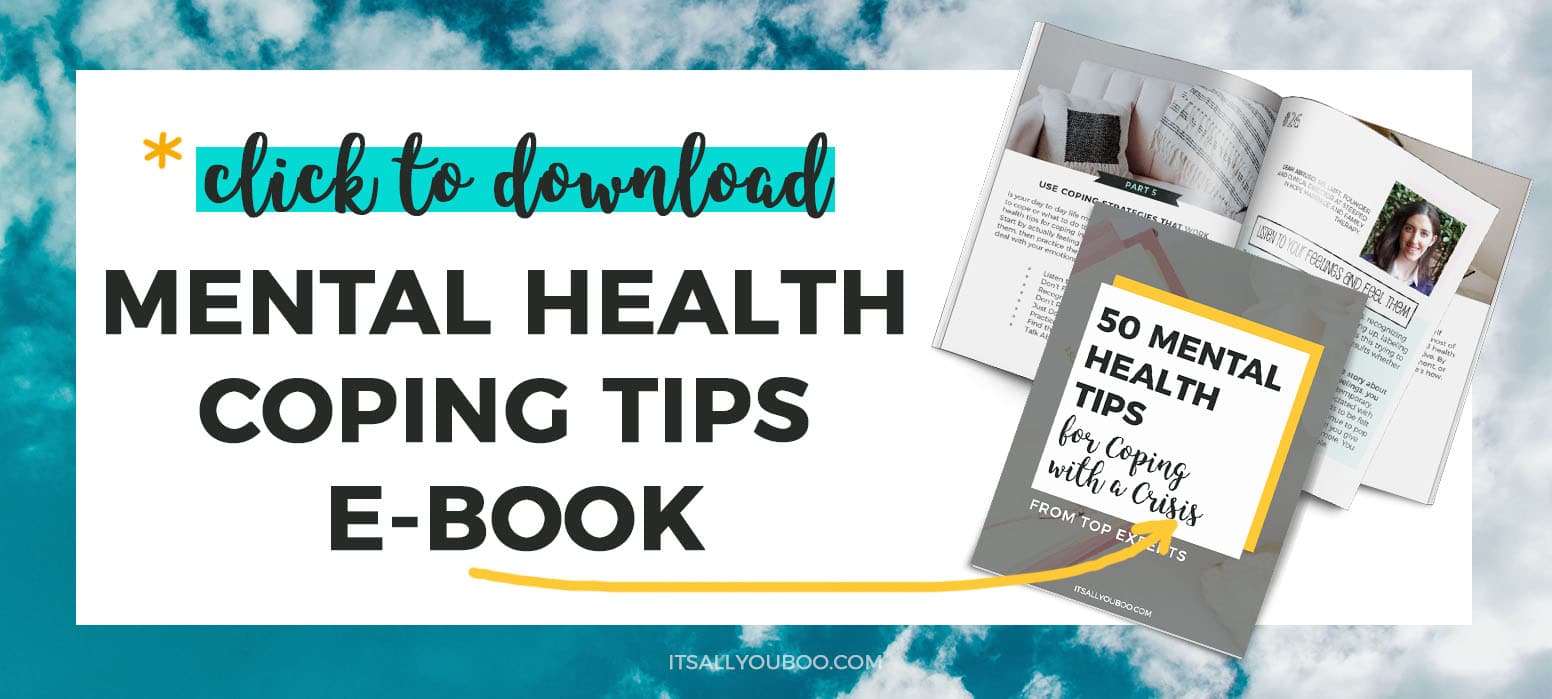 Live a Healthy, Balanced and Active Life
Are you eating your feelings right now? Do you find that you're unmotivated to exercise or even shower? You're not alone! This global pandemic has most of us stuck at home with nowhere to go. No wonder we're not interested in looking our best or even taking care of ourselves. That's the impact of the crisis on our mental health. That's why some of the best mental health tips for coping in a crisis including living a healthy and active life. Here are some ideas:
#8.
Maintain a Healthy Lifestyle
#9.
Focus on Life Balance
#10.
Move to a New Room
#11.
Go for Walk and Get Fresh Air
#12.
Choose a "Healthy" Outfit
#13.
Make Sure You're Not Overindulging
#14.
Create Good Sleeping Habits
Take Care of Yourself with Self-Care
Are you stressed, overwhelmed, or burnout right now? What about struggling to focus or be productive? This is normal right now. We're all on edge, emotions running high and feeling drained. During times of crisis, you need to take time for self-care. Whatever that means to you personally, doing it daily is one of the best mental health tips. Here are some ways to take care of yourself during the pandemic:
#15. Do What Feels Good to Your Soul
#16.
A Little Self-Care and Relaxation
#17.
Just Be Kind to Yourself
#18.
Apply A Self-Care Strategy
#19.
Fill Up Your Souls, Not Your Belly
#20.
Practice Acceptance as Self-Care
Write And Journal About It
Need help processing these negative emotions? Want a simple mental health tip for coping in a crisis? Grab a pen and just write about it. Start a daily journal or even reach out to a friend the old fashioned way. When you write about your feelings, emotions, and thoughts about the crisis, you're better able to cope. Here are more ways to write about it:
#21. Check-in with Yourself Every Day
#22.
Write a Letter to Yourself
#23.
Track It All In a Journal
#24.
Put Your Thoughts on Paper
#25.
Write to a Friend or Family Member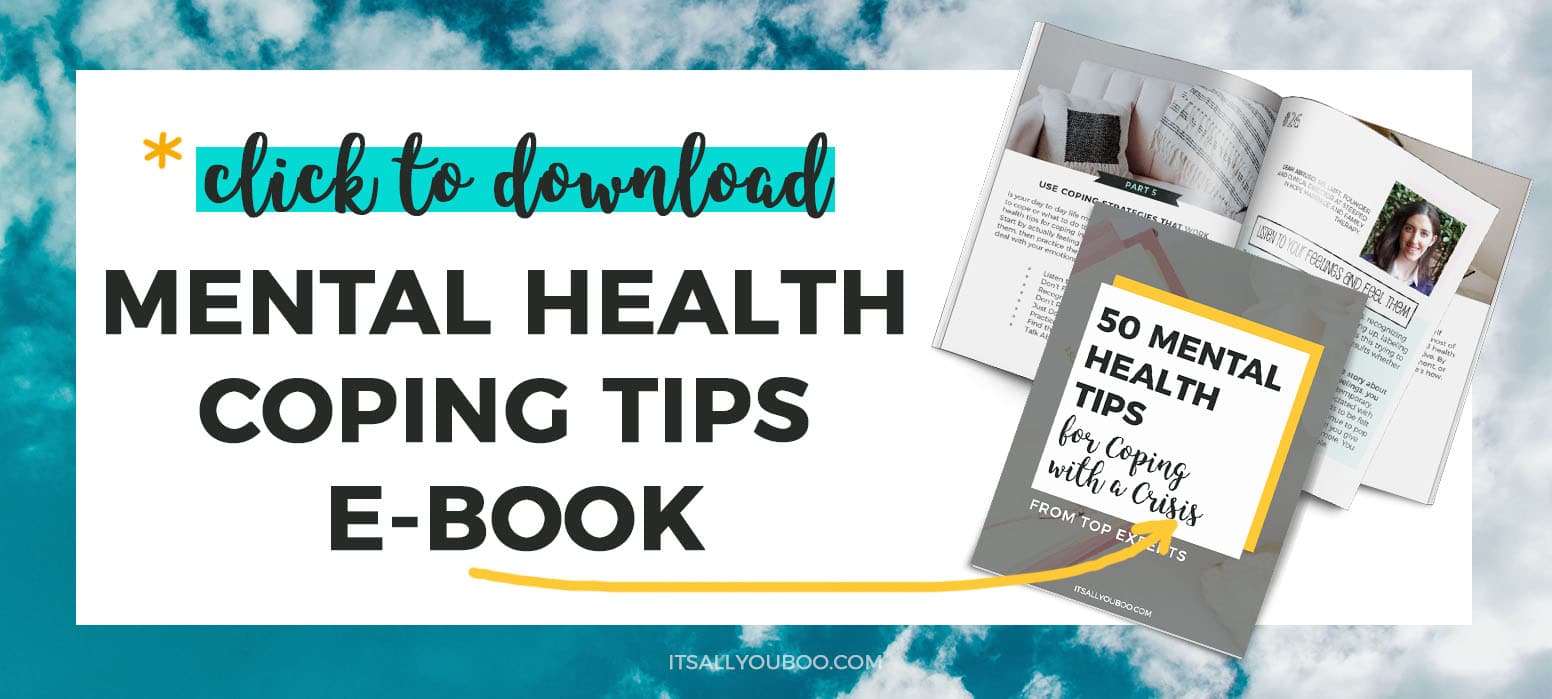 Use Coping Strategies That Work
Is your day to day life more challenging the usual? Not sure how to cope or what to do to feel better? Sometimes the best mental health tips for coping in a crisis are the ones you've already learned. Start by actually feeling your feelings, accepting and acknowledging them, then practice the strategies you already know. Here's how to deal with your emotions in a crisis:
#26.
Listen to Your Feelings and Feel Them
#27.
Don't Fight It, Accept What's Going On
#28.
Recognize, Allow, Investigate, Nurture
#29.
Don't Resist the Emotion
#30.
Just Do What You Know
#31.
Practice Your Coping Skills
#32.
Find the Trigger, Find a Solution
#33.
Talk About How You Are Feeling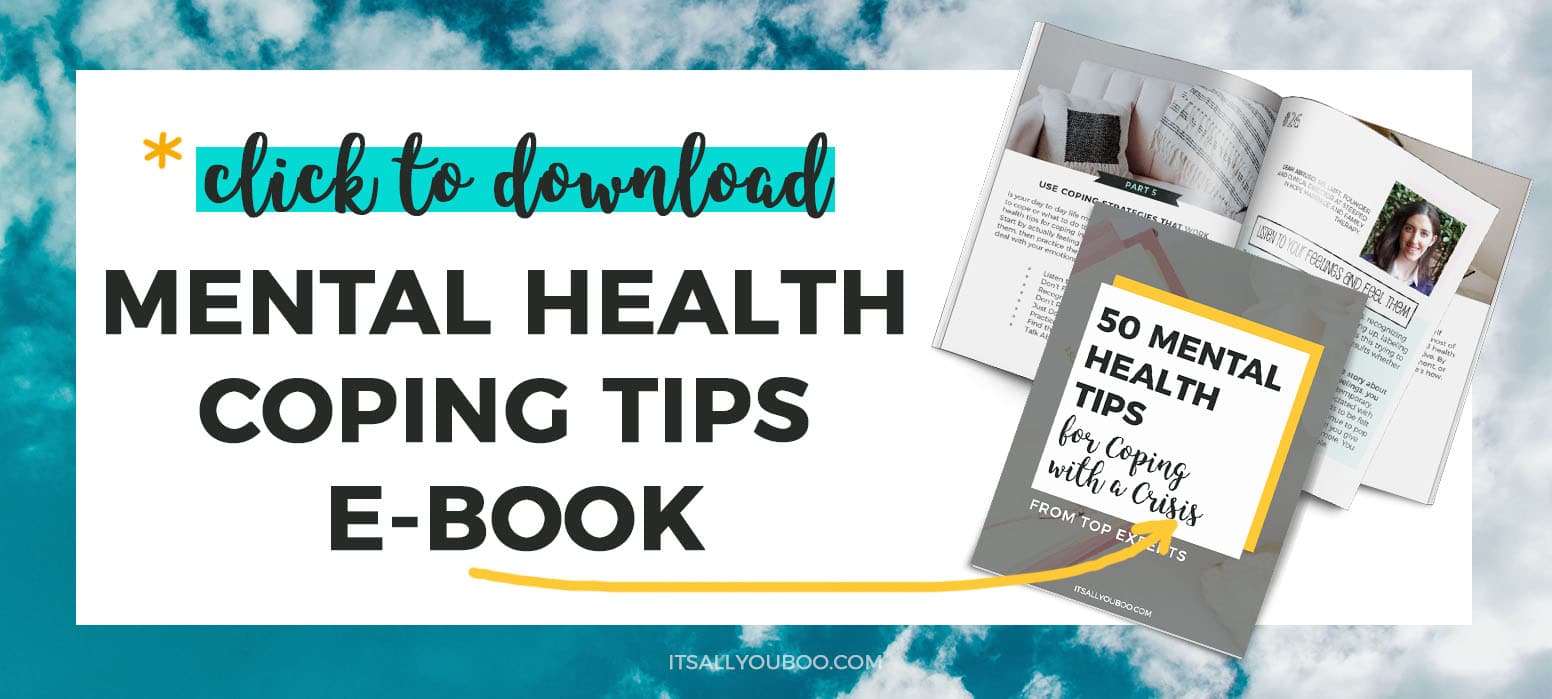 Daily Deep Breathing and Meditation
Do you feel as if you're taking shallow breaths or hyperventilating? What about having a hard time focusing? Taking time each day to quiet yourself and slow down with deep breaths and mediation are incredibly beneficial mental health strategies. Focusing on your breath, that slow inhale and exhale calms you down. If you're new to breathwork or a beginner at meditation, don't worry, here's how:
#34.
Ground Yourself in the Present
#35.
Do Some Yoga and Meditation
#36.
Use a Self-Soothing Breathing Technique
#37.
Exhale Longer with Breath Work
#38.
Use Alternate Nostril Breathing
#39.
Yawn Several Times Per Hour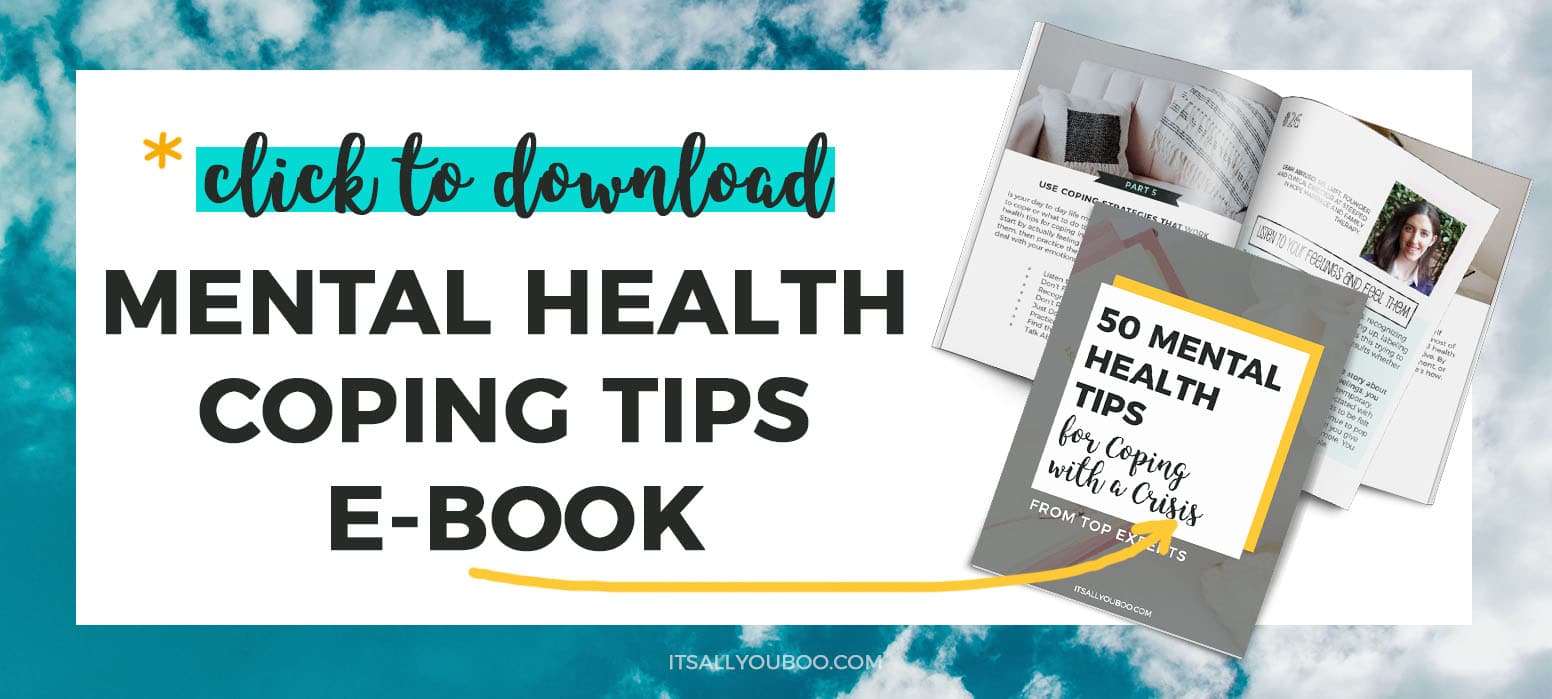 Protect Your Peace and Stay Positive
Are you feeling unsettled and uneasy due to the pandemic? Find yourself restless or even freaking out? You're not the only one. Some of the best mental health tips for coping in a crisis focus on protecting your peace. Changing some daily habits like checking the news or spending too much time on social media can help you stay calm. You can't change what's happening outside, but you can choose to be positive no matter what. Here's how:
#40.
Start the Day with Something Positive
#41.
Go on A Low-Information Diet
#42.
Stop Checking the News for Updates
#43.
Peace of Mind with Holistic Practices
#44.
Lean on Your Faith and Beliefs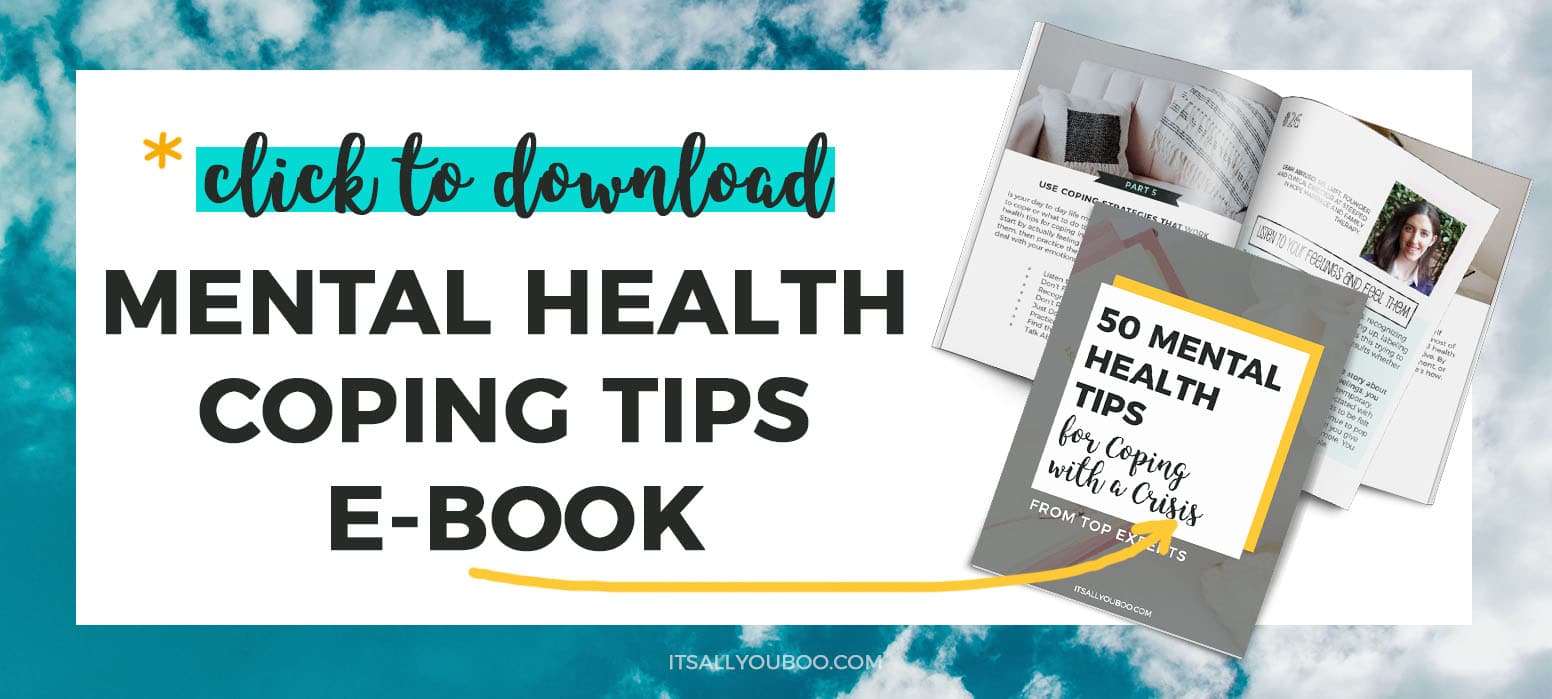 Make the Most of the Situation
Does the pandemic feel like the worst thing ever? Find yourself focusing on how horrible things are? You need to make the most of the situation, despite what's going on. This final set of mental health tips for coping with a crisis focus on changing your perspective. By focusing on what's important, making the most of this moment, or even planning ahead, you're able to shift your mindset. Here's how:
#45.
Focus on Post-traumatic Growth
#46.
Indulge in Your Interests
#47.
Plan Ahead with a List
#48.
Rediscover Your Values
#49.
Avoid Comparing Yourself to Others
#50.
Focus on What's Important
Best Mental Health Tips for Coping in a Crisis
Wasn't that incredible? There are so many good mental health coping skills and strategies you can use every day.
Although this pandemic isn't ideal, set your mind to positive and make the most of your circumstances. No matter what you're better able to deal with whatever challenges come your way when you are calm.
Take these tips with you, and refer back to them as you need them.
Save a Copy, Get your FREE eBook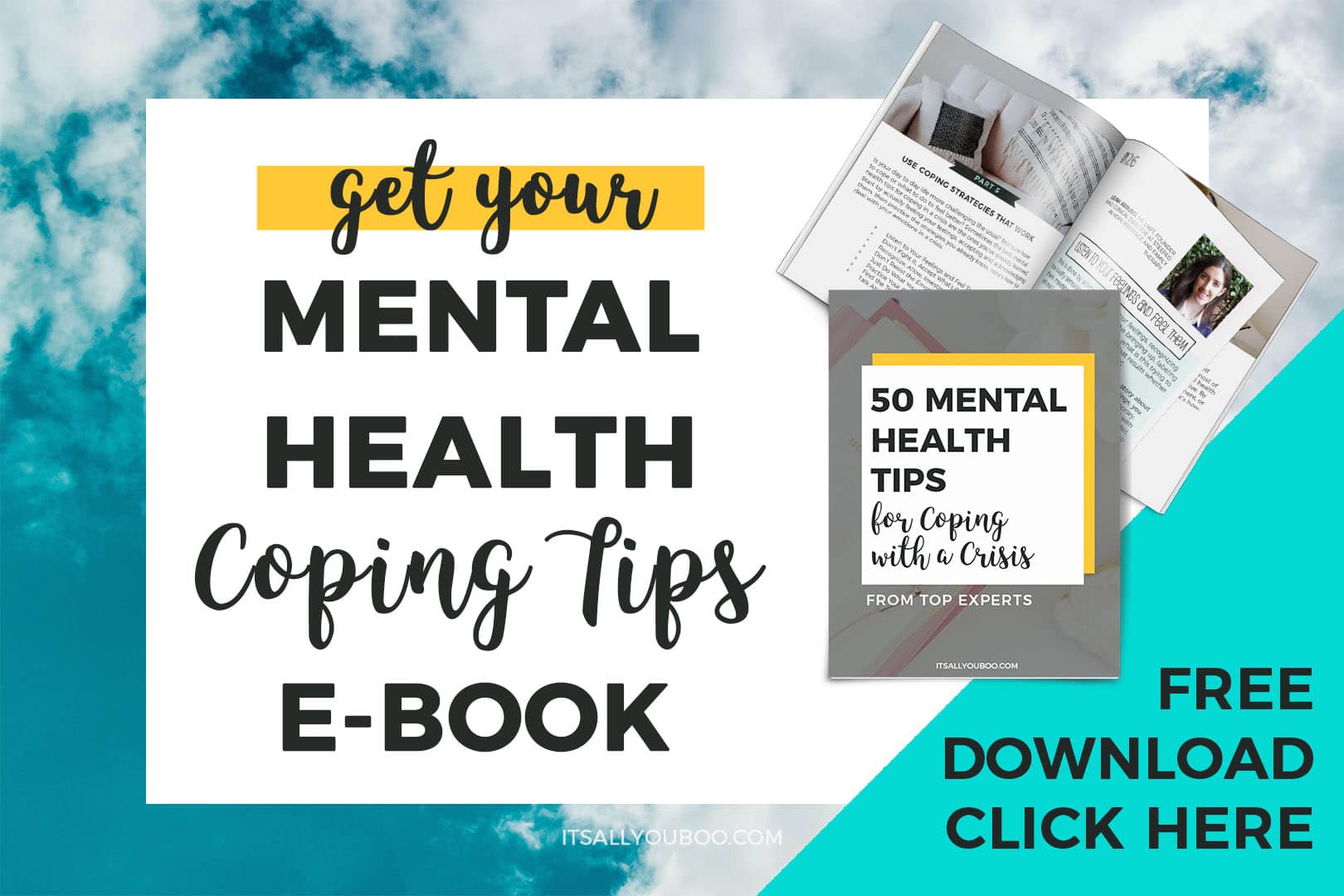 Please remember to be sure to seek professional help if you need it.
Don't feel pressured to feel or act a certain way during this crisis. Do what you have to do for you. Use the coping skills and strategies that work best for you and your family.
Take your time, take care of yourself and those around you. Good mental health is a lifelong pursuit that you can start today.
Do you need coping skills and strategies that work? Click here for 50 mental health tips for coping with a crisis from top experts. #MentalHealth #MentalHealthMatters #StayAtHome #MentalHealthAwareness

Which mental health tips for coping in a crisis do you use?
Last Updated on December 11, 2021