Looking for tips and habits for college students? Want to know how to succeed in college and get good grades?
Student life can be challenging for the first time. As a freshman or junior, adjusting to independence, a demanding class schedule, tests, and due dates, can be overwhelming!
Not to mention the freedom of campus and dorm life creating the perfect conditions for an active social life and distractions 24/7. Taking care of yourself, and achieving academic success under these conditions is a challenge.
So, if you're struggling to pay attention in class, or spending too much time on social media, you are not alone! It's time to get serious time management skills and develop your own learning style, so you can achieve college success.
If you've been wondering how to succeed in college, this post is for you! College is a time when you have four dedicated years to learn, explore, create new habits, and embrace your independence.
To make the most of them, and to set yourself up for a life and career that you love, here are my top tips for freshmen, seniors, and everyone in between.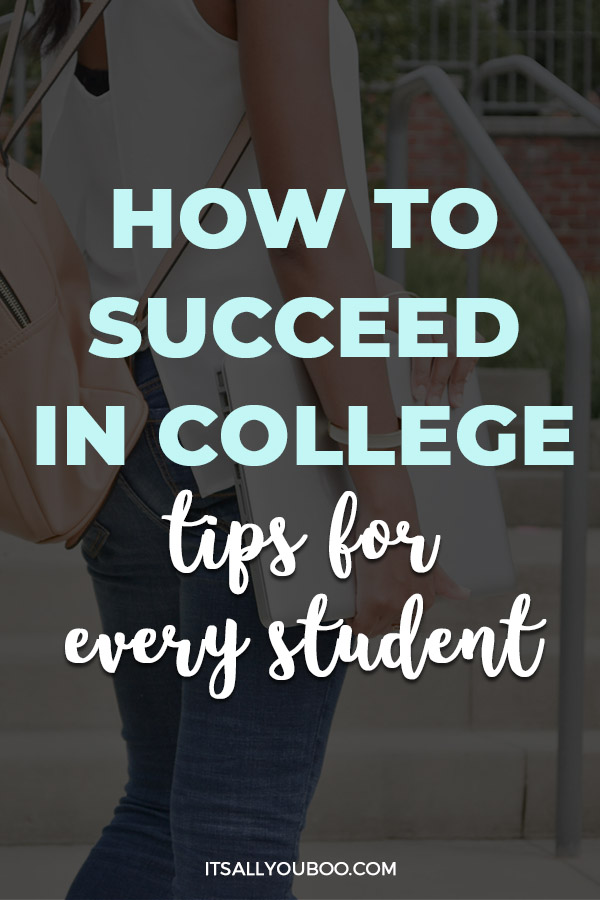 College Success Tips for Freshmen
Your freshman year is all about figuring out how to succeed in college. You'll be making new friends, creating new habits, and exploring topics and ideas that are very different from your high school classes.
There's a lot of information being thrown at you in lectures, labs, textbooks, and required readings. How do you keep up with your classes and assignments?
#1.
Live on Campus
If you have the option, choose to live on campus. This will help you to connect with your peers and help to prevent feelings of isolation or loneliness. Living on campus also cuts down on your commute time, making it easier for you to juggle all of your school activities like classes, clubs, work-study jobs, and meetups with friends.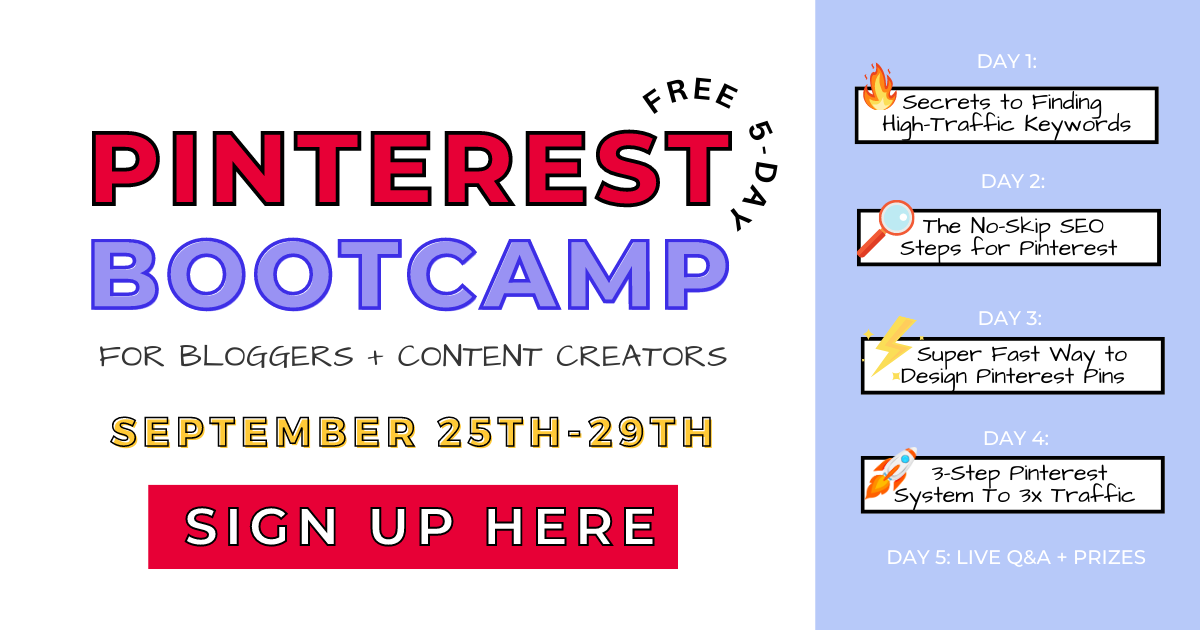 #2.
Use Teaching Assistants
Teaching Assistants or TAs are usually graduate students who assist the professors as part of their funding grants. Many of them are happy to help and would gladly give you tips on improving your papers, studying, or even general advice on how to succeed in college.
#3.
Join Clubs and Sports
One of the easiest and best ways to make friends and create community is by joining a sport or other club. They're basically built-in friend groups, and sports or active clubs will also help you to get in some exercise during the week. If you're not a competitive person, choose a low-pressure sport (i.e. one where your school's team isn't very good) and one where everyone is focused mostly on having a good time.
Sports and clubs are also great ways to gain lots of leadership skills and you can put them on your resume when you graduate. If you find a club you like, consider volunteering for a leadership position for extra experience and a resume boost.
#4.
Ask for What You Need
In order to succeed in college, you'll need to periodically figure out what you need and ask for it. Ask the right questions and request more info a needed. Don't be afraid of speaking up for yourself.
You may or may not have had experience advocating for yourself in high school, but in college, you'll need to be your own spokesperson every once in a while. Your parents or guardians are not there to do it for you anymore.
Need gluten-free options but the dining hall isn't accommodating you? You may need to reach out to the director or another school official to make sure that there are a few meals that you can eat.
#5.
Take Learning Seriously
Treat college like it's your job because this is the only time in your life when you get to do nothing but study and learn about the world. In the end, your learning will matter more than your grades, so focus on getting the most of the experience.
Do a few of the extra readings on the syllabus for your favorite class. Take yourself to a museum using your student discount. Ask your professors to recommend a few of their favorite books.
👉🏽  RELATED POST: Examples of Academic Goals for College Students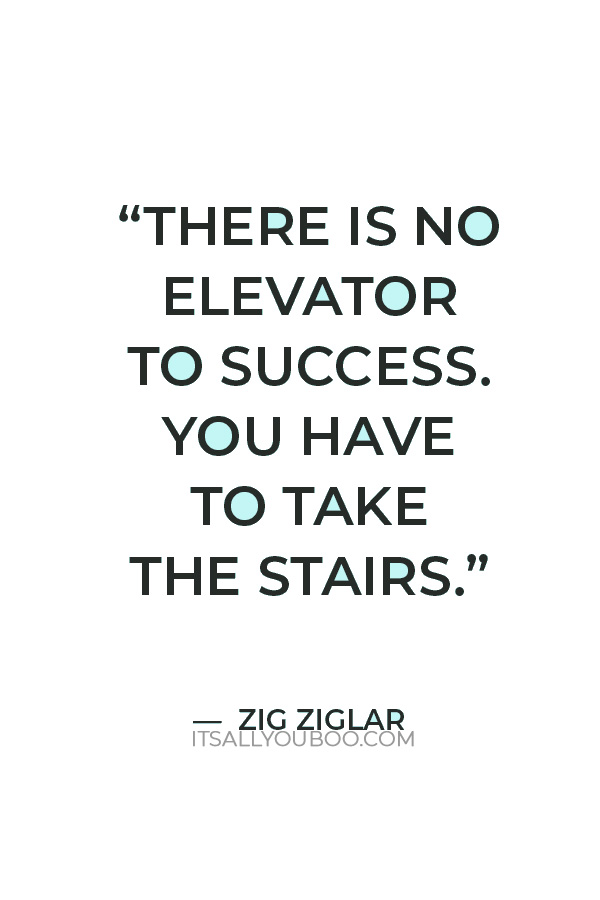 #6.
Read Books for Fun
You'll probably find yourself reading voraciously in college, but most of those readings will be assigned to you. Even if you love your classes and professors, this can start to kill the joy of reading. Choose a novel and spend a few minutes every day or every week just reading for fun.
#7.
Focus on Building Good Habits
The habits you build now will carry you through the rest of college and into your adult life, so really focus on making good ones. Get plenty of sleep, exercise consistently, eat healthfully, and practice advocating for yourself. The sooner you start to build up great habits, the sooner you can start to reap the benefits.

Best Tips for Sophomores
When you get to campus for your sophomore year, there's a certain elation that comes from knowing a little bit about how things work.
This year is all about focusing on a major, nailing down your study tactics, and starting to dig into some more complex materials in your classes. Be sure that, in the midst of all that studying, you find some time to cultivate friendships and find a place where you feel comfortable on campus.
#1.
Build Community
Loneliness in college is something that we don't talk about enough. If you're feeling lonely or isolated, make a conscious effort to build community on your campus. Clubs, sports, activist groups, and classes are all great ways to meet friends, so keep trying until you find some success.

It takes vulnerability and persistence to make friends, so don't be discouraged if at first, it feels hard. Make a commitment to try each club three to four times before you give up. If there's someone you always say hi to in class, ask them to study with you or get coffee sometime. You won't be successful 100% of the time, but your repeated attempts are sure to pay off if you keep trying.
#2.
Get Savvy About Grants and College Resources
Colleges and universities typically have robust grant programs and resources available that very few people apply for each year. If you have an idea for a project and need funding, try reaching out to your professors, the president's office, the student affairs office, and even the academic advisors at your school. Ask them if there is a grant that you can apply for, or if they know of a grant that might apply to your project.
So long as your request is nicely worded and it's clear that you're asking for help, most college administrators will be happy to tell you what they know.
#3.
Be Gentle
College moves quickly and it can be easy to fall into patterns of being judgemental towards yourself and others. Practice being gentle with yourself and the people around you; often people are going through things that we don't understand. You'll never regret a time you were kind to someone or didn't rush to judgment.
👉🏽  RELATED POST: Healthy Habits For Students To Be Successful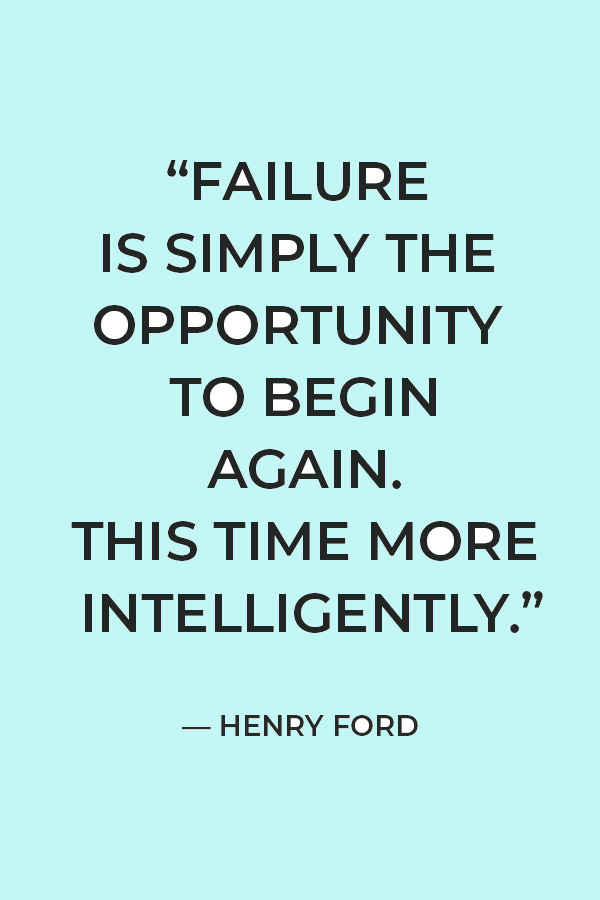 #4.
Don't Go Hungry
Hunger on college campuses is a real and persistent issue in the US. Many college students don't know that they might qualify for food stamps, which you can use to buy groceries from most stores. If you're having a hard time affording groceries in college, don't be afraid to apply for food stamps or otherwise ask your school or church for food assistance.
#5.
Learn to Cook
Most students will move out of the dorms for their second year or otherwise start to taper off of their school's meal plan. This is the perfect time to start to learn to cook, a life skill that will save you money and help you to eat healthier than if you continued to rely on takeout and cafeteria food.
If cooking is intimidating for you, spend a little while perfecting one healthy dish using a highly-rated recipe you find online, like a veggie-packed stir fry or a simple greek salad. Once you've mastered one dish, you can move on to the next until you have a few healthy meals you can cook without too much hassle.
#6.
Plan to Study Abroad
At most schools, students study abroad during their junior year of college. So, strongly consider studying abroad next year, and make your plans now. The process of applying for study abroad programs will vary widely from school to school, but now is the time to set up an appointment with the study abroad office to start making your plan.
One of the biggest regrets people express after college is not studying abroad!

Helpful Tips for Juniors
Your junior year is all about finding your flow in college. At this point, you've probably chosen a major and know the ropes – college is no longer a scary, abstract thing because you've been doing it for two years! The key is to use this flow state to your advantage and try as many new things as possible.
#1.
Prepare for Your Study Abroad Program
If you decide to study abroad your junior year, don't leave all of your preparation to the last minute. Set a Google Alert for flight prices so that you can track them to find the best price. Make a packing list and start buying items you'll need. Thoroughly research the weather, trends, and customs in the place you're going so that you're prepared ahead of your arrival.
You'll also want to choose a great gift for your homestay family before you leave for study abroad and pack it safely in your bag. Note: even if you're not planning to stay with a host family, you might want to bring a few small gifts to share with the people you meet after you arrive.
#2.
Try New Things
Just because you've been in college for a few years doesn't mean it's time for you to stop trying new things. Explore your college town and get to know the locals. Taking a cooking class. Take a kayaking class. Learn to speak another language.
There are so many opportunities to expand your world and make it feel bigger, so don't squander it by staying too comfortable. Make a regular practice of getting outside of your comfort zone as often as possible.
👉🏽  RELATED POST:  Ultimate College Student Dorm Essentials List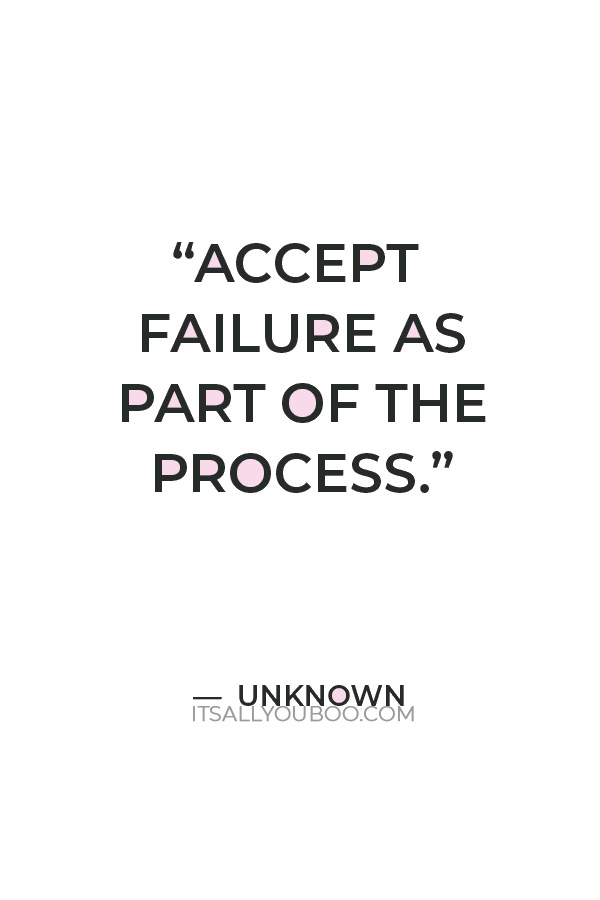 #3.
Be Sure That You're on Track to Meet Your Goals
Have a conversation with your adviser(s) at the beginning of the year to ensure that you're on track to graduate on time. If you have other goals for your college experience, now is the time to be sure that you're making serious progress. The sooner you spot an issue with your timeline, transcript, or GPA, the sooner you can start to resolve it.
#4.
Join an Exercise Class to Stay Active
Most colleges have free gyms and exercise classes that you can take on campus. If you're not in a sport or otherwise regularly exercising, a class can be the perfect option. Sometimes just knowing that your instructor is taking attendance is enough motivation to help you actually exercise that day! It's important to exercise regularly!
#5.
Choose Levity
You can be a serious person without taking yourself too seriously. Look for ways to be less intense and try to have more fun.
Try to find the balance between effort and ease. So much of the pain we experience as people lies in the drama we create for ourselves around the things we need to do and the attitudes we develop around them.
You can shift the narrative at any time. You can choose how you relate to college, yourself, and your friends just by deciding you'd like to think about it differently. Meditation and yoga are great practices to explore, and they'll both give you some additional control over your thoughts and attitudes.
#6.
Explore
College is a time for exploration, so take a class or two just for fun in a subject you've either always wondered about or never considered before. If you want, you can even take the class pass/fail so that you don't have to worry too much about how it will impact your GPA.
👉🏽  RELATED POST: Put Yourself Out There in College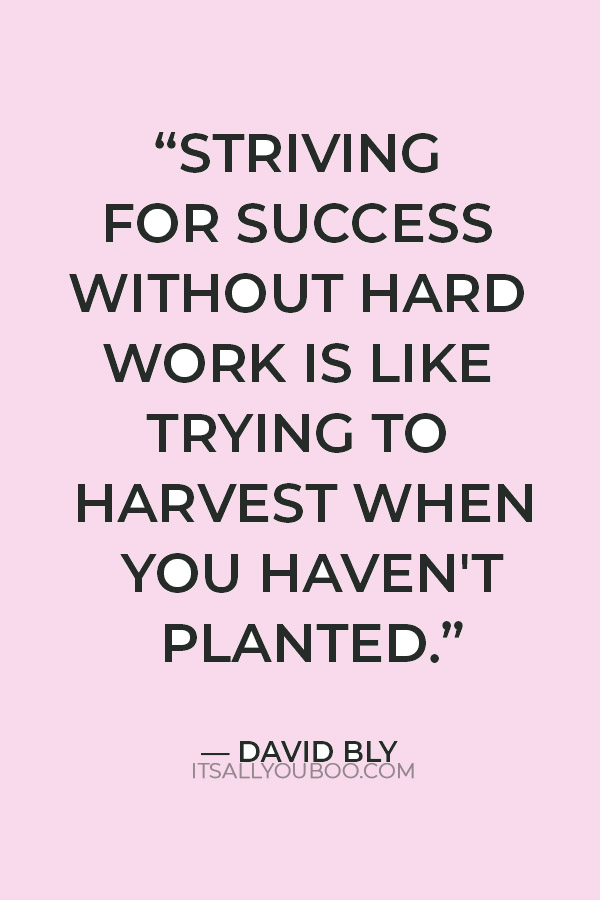 Success Tips for Seniors
You've made it to your senior year, congratulations! You're likely feeling like a leader on campus, and there are plenty of underclassmen who look up to you.
Make the most of this year by finishing strong and looking towards the future. The steps you take now can help to set you up to feel great on graduation day and like you have a strong plan for your future when you step off of the stage with your diploma.
#1.
Make a List of Things You've Been Meaning to Do and Actually Do Them
By this point in your college career, you probably have a list of things in your mind that you'll do "someday" but haven't gotten to yet. This is your chance! You have a secret superpower as a college student: most people will want to help you or talk to you if you just ask.
If you've always wanted to take a class with a certain professor, go sign up for it. If you've been waiting to visit the rare books room because you never really had time, make the time. If you've been meaning to apply to be on a special committee or raise your hand for a leadership role, do it today.
#2.
Don't Obsess Over Grades
No one has ever looked at my transcript except when I applied for graduate school and again when I applied for a residence visa abroad. While it's important that you're passing your classes, obsessing over grades isn't usually worth your time – especially if you're not planning to go to graduate school. Focus instead on connecting with professors, learning new things, and building up good habits.
#3.
Apply to Multiple Graduate Programs
If you decide to apply to grad school, apply to a few programs to give yourself maximum choice. You never know what sort of financial aid package you'll get when you apply, so shoot your shot with a few schools like you may have done for undergrad. When it comes time to decide on a program, your friends, your professors, and your adviser may all have helpful advice, but it's also OK to go with your gut.
#4.
Apply for Jobs Even if You Don't Meet 100% of the Criteria
If you decide to look for a job, know that many entry-level jobs ask for a few years of experience in the job description; ignore it. You don't have to be 100% qualified in order to apply for a job – the worst thing that will happen is you'll get a "no."
If the idea of getting rejected terrifies you, read the book Rejection Proof by Jia Jiang – it's an inspiring account of a man who sets out to be rejected every day for 100 days. This is all part of the process of getting a job after graduation.
#5.
Stay in Touch with Your Friends
You spent the last few years making friends and getting to know your classmates, so be sure to stay in touch. Many people remain close to their college friend group for the rest of their lives, so don't neglect your connections. It's likely that this is the most time you'll get to spend with them for years to come, so have a nice dinner together every once in a while or watch a cult classic movie.
When you all move apart after graduation, you'll be grateful for the time you spent cultivating those relationships. If you don't have close friends from college, now is also a perfect time to make some connections. You can still join a club, strike up a conversation with a classmate, or go to a school-sanctioned event in order to meet people with whom you really click.
#6.
Celebrate Your Accomplishments
Whatever it looks like for you, be sure that you genuinely celebrate and appreciate yourself around your graduation. Even if it's just a celebratory solo walk in the woods, spend some time reflecting on what a long, challenging, and hopefully wonderful journey it's been for you to complete this milestone. Don't take your success lightly!
👉🏽  RELATED POST: Realistic Budget For College Students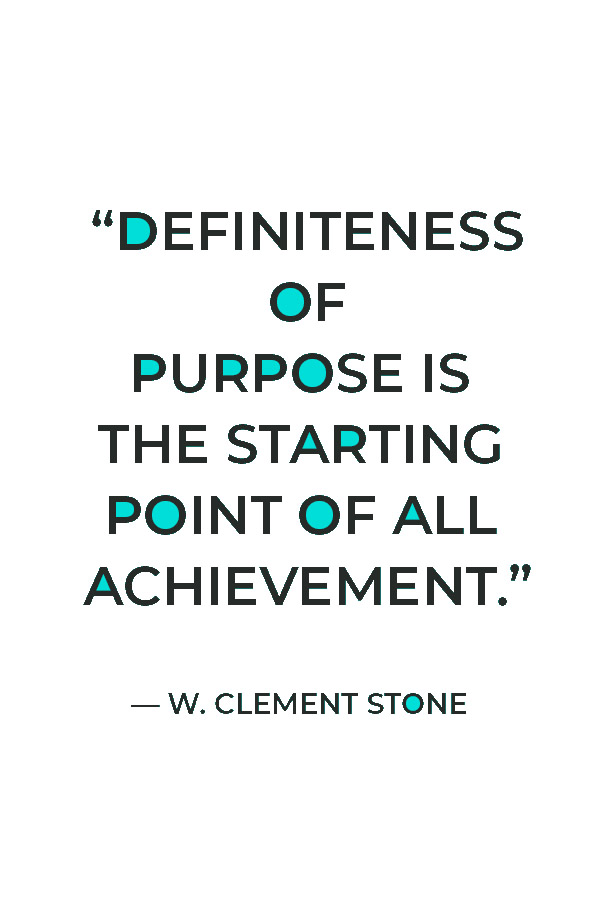 Habits of Successful College Students
One of the biggest struggles my friends and I had was expecting that we would one day wake up and be entirely different people. Like, if we willed it hard enough, we could go overnight from someone who procrastinates on their assignments to someone who finishes everything days ahead of time without changing any of our habits.
Unfortunately, I've persisted in being the same person every day of my life, but I have found that I can change my mindset and my circumstances if I focus on building great habits. Here are some habits of successful college students:
#1.
They Work Smarter, Not Harder
If there's one thing I wish I'd embraced earlier in my college career, it's this: you don't get extra points for suffering. Spend a little bit of time learning hacks, like how to read faster or how to learn faster, instead of spending more time studying. As your TAs or upperclassmen if they have tricks that worked for them. It's OK to take ethical shortcuts!
#2.
They Build Meaningful Relationships with Their Professors
Build relationships with your professors. Think of office hours as drop-in hours; times when you can swing by to ask a question or even just say "hi" and introduce yourself.
If there's a professor that you think is fun or interesting, go to their office hours as early as possible. These may be the people who can advocate for you during or after school, and connecting meaningfully with students is the part of their job that they most enjoy. When you need references, you can turn to the professors you spent all of that time building relationships with.
However, don't feel like you need to get to know the coolest or most prolific professor on your campus. That can be intimidating, and they might not be the best mentor, anyway. Instead, choose a professor who seems kind, genuinely interested in their students, and from whom you feel you could learn.
#3.
They Prioritize Their Physical and Mental Health
Your mental and physical health are closely linked, so be sure that you're not ignoring the habits that keep you healthy. Be sure that you're getting enough sleep, movement, and self-care every day. Schedule a little bit of time each week to take care of yourself so that you can stay in peak performance mode.
#4.
They Don't Look to Everyone Around Them to Validate Their Worth
You are worthy of love, respect, and kindness because your worth is inherent to you. You were born with it.
It can be very tempting in college to use feedback from others to try to figure out if you're smart, capable, or talented like your classmates. I'll let you in on a secret: most everyone else is doing the same thing, because we all want to know that we matter and are important.

You deserve love, compassion, and empathy. If you find yourself resisting these words, say them to yourself every morning and evening like a mantra until you start to believe them. You are smart, capable, and strong, and you don't need anyone else to tell you that for it to be true.

👉🏽  RELATED POST: Daily Routine Schedule for College Students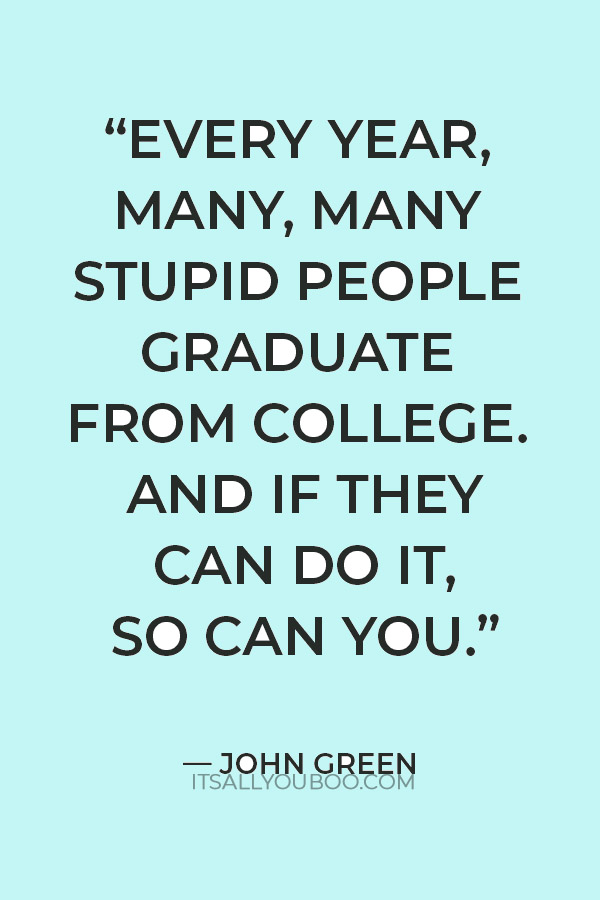 #5.
They Manage Their Time Well
College students face a barrage of competing priorities throughout their tertiary education. There's a famous saying about college life that says, "Getting enough sleep, getting good grades, socializing: choose two." Successful college students will try to prioritize balance between the three, making time in their schedules to see friends, study, and sleep.
If you're wondering what you can cut back on to make time for these three priorities, a great candidate is screen time. The time that you spend on TikTok and Netflix isn't as effective at restoring your energy as sleeping or spending time with friends, so be conscious of the time you spend staring at your phone or laptop.
Setting a weekly schedule and sticking to it can be a great way to ensure that you're using your time most effectively. Just be sure that, when planning your time, you set realistic expectations. If your chemistry homework takes 90 minutes to complete but you need an hour to review your notes, settle in, and get focused, plan 2.5 hours for your chemistry homework, not 90 minutes.
#6.
They Bring Work with Them so They Can Take Advantage of Downtime
Picture this: you go into your 1 pm class and the professor isn't there. You wait around for 10 minutes, then receive an email saying the class is canceled. If you have your reading with you, you could have spent the 10 minutes while you were waiting and the rest of the class period finishing up an assignment or making some progress on one of your readings.
The point is, you never know when you're going to have downtime in college, so it's best to be prepared with something you can work on if you find yourself with unexpected free time. It could be small, even a notebook so that you can sketch out your argument for an upcoming essay or a few flashcards to practice your vocabulary for a language class.
#7.
They Work Ahead
Procrastinating is a really tough habit to break. Tackle your procrastination head-on by addressing the root issue that has you putting off tasks until the last minute.
The sooner you start working on a project, the easier it will be to finish by the deadline. Most syllabi have deadlines for the whole semester laid out for you; use them to plan your busy weeks and slow weeks so that you know when they're coming.
#8.
They Do a Little Every Day
Rome wasn't built in a day, and neither is your college career. Focus on getting a little bit better every day, and tackling new challenges frequently.
Additionally, you can work towards developing a growth mindset – one where you work to develop and cultivate your skills and knowledge. People with growth mindsets tend to step outside of their comfort zones and try new things, instead of relying on their laurels, talents, or innate intelligence.
👉🏽  RELATED POST: Examples of SMART Goals for College Students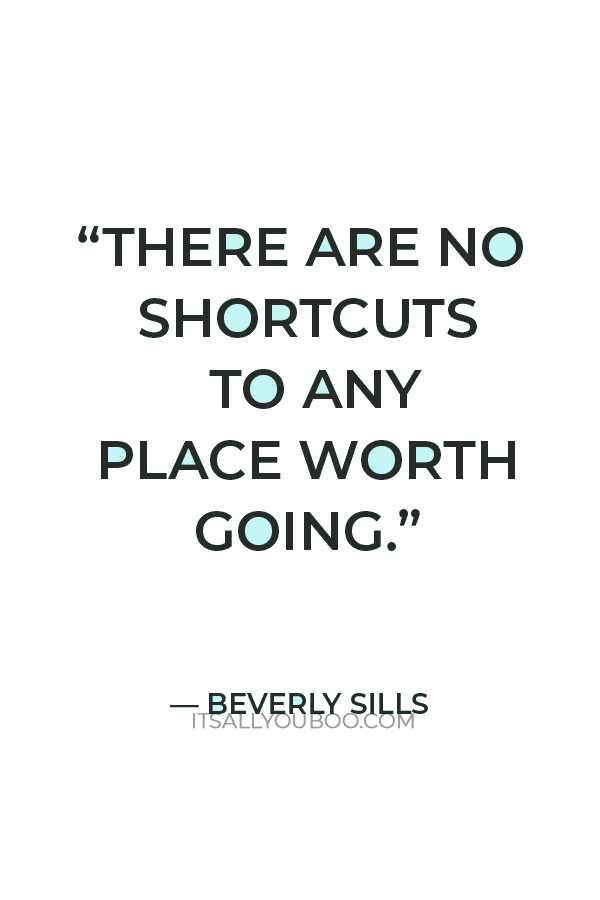 How to Succeed in College with ADHD
Living with ADHD can present unique challenges for college students. Those with ADHD can be at increased risk of experiencing anxiety and stress, both of which can make college feel even more challenging. One thing that can help is to proactively ask for support from the people around you, including college administrators and trained health practitioners.
Here are a few tips for how to succeed in college with ADHD:
Tip #1.
Ask for Help
College disability offices often complain that they are underutilized by students who could use their support. If you have ADHD or another disability, introduce yourself to the college disability office as soon as possible to discuss the ways they might be able to help you. You might even be surprised by what they can offer!
Depending on your needs and circumstances, you might qualify for services like having a discrete student notetaker in your class, additional time to complete assignments or copies of your professor's slide decks. You'll never know if you don't ask.
Tip #2.
Try The Pomodoro Technique
Work with your brain instead of against it. If you have a hard time focusing, try the Pomodoro technique of focusing for 25 minutes at a time, followed by a 5-minute break. This will help to increase your focus on the task at hand and reduce the feelings of overwhelm that you might experience if faced with a long, unstructured stretch of time.
You can even download an app on your phone with a 25-minute timer – I like one called Focus Tomato.
Tip #3.
Be Kind to Yourself
Beating yourself up when you make a mistake or fail to meet your own expectations will only compound your struggles. Instead, focus on being as gentle as possible with yourself and acknowledging the ways that you're doing well, and pushing yourself out of your comfort zone.
Don't punish yourself harshly when you make a mistake; this will just cause you added stress and anxiety. Instead, create a realistic plan where you can be successful.
Tip #4.
Do What Works
How to succeed in college? Do what works. If you like to get up really early in the morning to study when it's quiet outside, do that. If you like to study in big groups with lots of other students, do that. It's less important that you do anything "right" than it is that what you're doing is working.
You Can Succeed In College or University
Have some confidence! You can do this, it's just a matter of showing up and trying the strategies shared in this guide. Plus, set goals for your academic achievement!
Get Your SMART Goals Worksheet
Ready to succeed in college? Set SMART Goals! Sign up below to get your FREE SMART Goals Worksheet, form-fillable, and printable, and includes more examples to help you.
Focus on what you can do today! Your GPA is determined by tiny tasks along the way. Show up to class, study for exams, get help, and always do your best on the assignment in front of you. Focusing on everything it takes to succeed in college can be overwhelming.
Choose to make the most of every day, and remember to give yourself time off when you need it. Life is a balancing act between hard work and down time, you need both! College is the time to practice and learn how.
Want to get good grades and graduate from college? Click here for how to succeed in college as a freshman, junior, sophomore, or senior by @EverywhereAmber. #StudentLife #CollegeLife #College #CollegeGoals

Do you know how to succeed in college?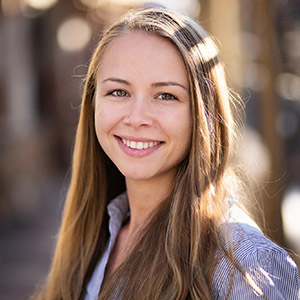 More About Guest Contributor
Amber Haggerty runs Amber Everywhere, a site dedicated to encouraging others to travel. The mission of Amber Everywhere is to help people feel the sort of belonging, purpose, empathy, and expansiveness that travel can offer, especially if approached with the right mindset. Amber is originally from Colorado, but now she now lives in Europe and writes about her experiences traveling and living abroad.
Last Updated on November 1, 2022
✕
Get your SMART Goals Worksheet
+ weekly tips to help you slay your goals.