What's the number one challenge you face when pursuing your dreams?
Want to know your biggest obstacle to success?
What's the number one challenge to living your dream life? What do you think it is? Is it fear of failure, lack of motivation or something else entirely. Click here to find out. #MoneyMindset #FollowYourDreams #Success
Like, what is THE THING that's standing in your way?
Is it facing your fears? Or, is it a lack of motivation? Is it not knowing? Seriously, what is it?
I asked this question to over a hundred people and more than 50% of the answers to this question related to finances. Not having enough, having financial obligations, needing financial freedom and so on.
Table of Contents:
"Finding sustainable income is probably the most intimidating and scary goal."
"Didn't have the money"
"I'm too poor to afford it."
I wouldn't say that I was exactly surprised by this. I get it, the practical reasons can be the most valid and seem the most obvious.
Why face your fears, when practically I cannot pursue my dreams?
"I just can't afford to, it's a luxury." End of thought, next question. We'd like to think that we're actually asking "should I follow my dreams or be realistic?" but the truth is we've already disqualified ourselves from this conversation.
Does this sound like you? Are your finances a mess and are you living paycheck to paycheck? Does the thought of achieving your dreams and goals just feel impossible? If so, let's talk about it for real right now.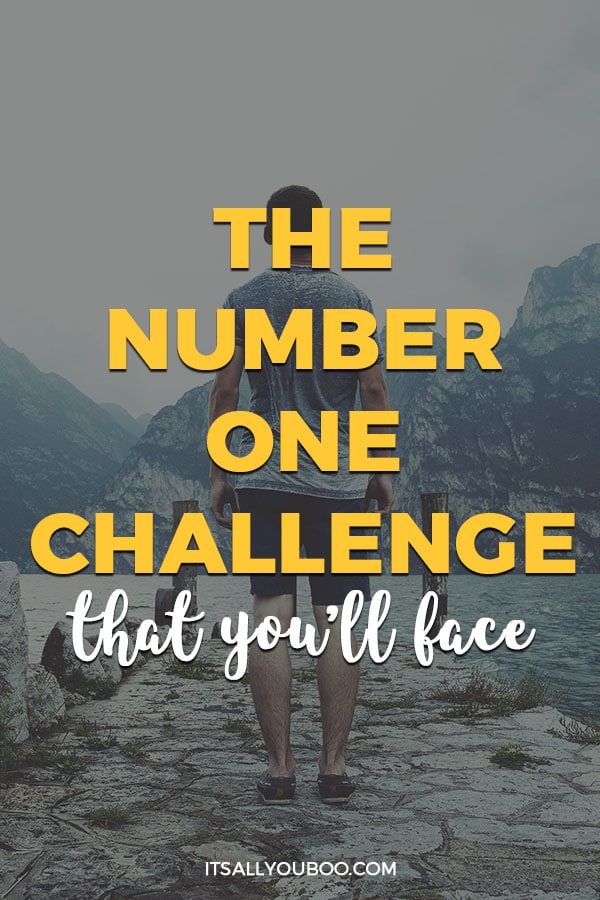 I Can't Afford To, Seriously
A year ago I would have and actually did say the same thing. Here's how the conversation between myself and my "dream sponsor" would go.
"Nadalie, what would you do if you could do anything with your life?"
I would tell her, then she'd say, "Why aren't you pursuing your dreams?"
And, I would then respond, "Because I can't. I have too much debt. Maybe after I pay off my debt. Or after I get a higher paying job."
It seems like a rational explanation, doesn't it? I can't because I don't have the money.
👉🏽 RELATED POST:  Smart Financial Goals for College Students
"No way can I live my dream now." I had concluded this when I was "not making enough." Just like I'd concluded it 3 years ago when I went back to school because "I didn't have employable skills."
2 more years before that when I got my Masters because "I didn't know enough." And even years before that when I continued to work for pay instead of building my photography business.
No matter where you are right now, if you're looking for an excuse to not even try, you will find one.
It's very easy to believe that you can't acheive your goals. Something will feel not enough, so you choose to not even try.

The Pursuit of More
I remember the reasons why I quit my 2014 "dream job" for my 2015 "make a difference job" with higher pay. I wanted more money so that I could pay off my debt faster. It seems rational right?
So, I quit and then I remember like it was yesterday the conversations I had with myself as I fought traffic to get to work. "Nadalie, if you work for like 4 years you'll be able to pay off your debt and be free."
You'll be free to pursue my dream. Free to live the lifestyle I wanted.
But then this happened. I got fired. Yup, out of nowhere and without cause. Thanks, by the way. No, seriously thanks.
👉🏽 RELATED POST:  How to Budget Your Money with Sinking Funds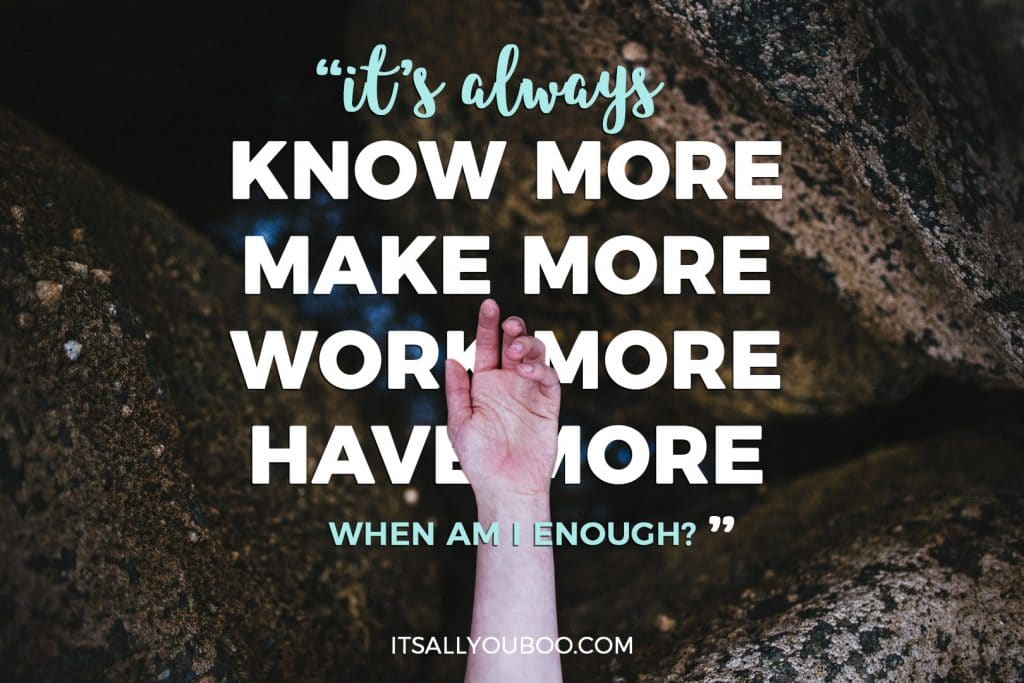 I had a choice to make. I could continue "to do everything right," trying to:
"know more" by continuing to be a "lifer", why not add another degree to the mix?
"make more" by finding another good paying job in the industry, why not trade more years?
"work more" by just working harder, pick up shifts, work longer hours, what back pain?
"have more" by collecting possessions, the car, then own place, but why aren't I happy?

BUT, something changed when this happened to me out of nowhere.
As if I could see behind the curtain clearly for the first time, that it was all a big production and I'd been playing my role according to these "never enough" rules. Everything became so clear for me, I realized then that I no longer wanted to play this role.
"You're fired!." Actually, I quit.
After the shock of being treated thus settled, my first thought was "I'm free, I'm finally free."

The Financial Slide
I know what you're thinking because I thought it too. "But Nadalie, you just got fired out of nowhere? Aren't you broke? You probably had loads of new purchases on your credit cards because you just got a raise."
Damn skippy I did.
Yeah, I was broke. I'd been a long time since I'd found myself in such a ruined financial situation. More broke than when I was in my undergrad.
Where I was, I had at least $1,500+ split over two credit cards, and not very much in the bank. I had spent all my savings about a year plus ago on purchasing my new car, that's $7,000 cash down, because hey, I was going to be a working girl for years that needs transport in this mad, sprawling transit city.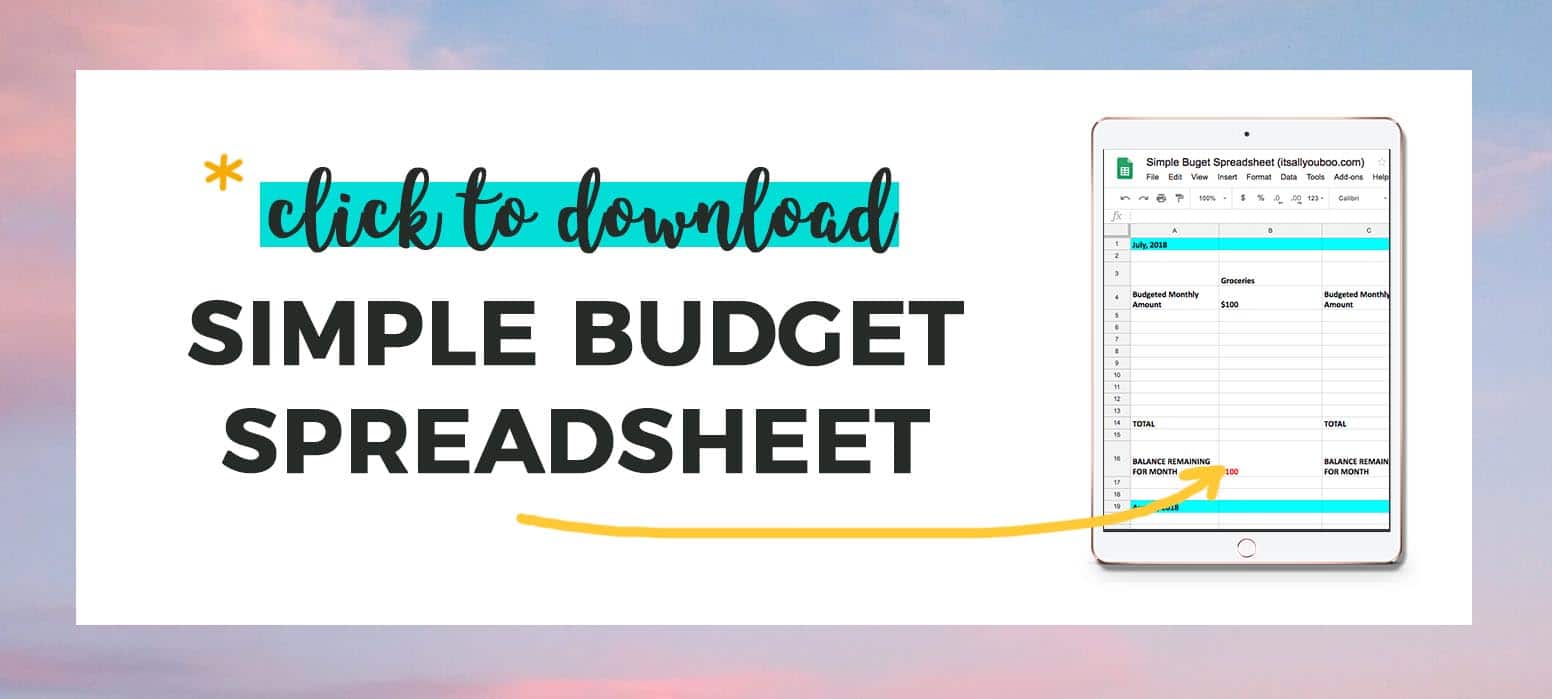 I had curbed my spending majorly previously, as I honestly wasn't making very much. I'd more or less been embracing the minimalist lifestyle for about year, not spending much on clothing (ya know capsule wardrobe living) and just giving away as much as I could. But, this new job had in a way ruined that.
Finally, I could afford the things I'd put off for months and months. Well, now I actually couldn't.
How was I to know this would happen to me?

The Climb Out of the Hole
Now that I think about it, I'm not sure how I did it.
Less than one year later, I've gone from hella negative dollars with no more paycheck, to + dollars (still no paycheck) but steady flow of client work and almost $10k saved. I can literally not work for 6 months or so and be fine = hello freedom.
It was not easy. But somehow when you're facing a deadline of having to pay your bills, you will find any way to make more money.
Something about the survival instincts kicking in. In this situation, you would do whatever it takes to turn a business idea into a profitable business.
👉🏽 RELATED POST:  How to Improve Your Money Mindset Right Now
Something about staring down the hole of financial desperation and living to tell the tale has somehow subdued the overwhelming fear of ruin and not having a dime that kept me in my lane all these years.
I hustled my way back from the edge, I learned that not only could I survive, but I loved off-roading. Like being let go in the wild and learning to survive off the land, I now find myself no longer afraid of being poor.
This definitely did not happen overnight, but I can pinpoint a few key realizations or "ah ha moments" that transformed my money mindset from "I can't afford to do this" to "I've got this."
Let me tell you, it's not about me being in a position to not work for 6 months, it's about me being in a position to fully follow my dreams and invest that time in myself.

My Five Major Money Mindset Shifts
#1.

I'm Giving My Best Hours to Build Another Person's Dream
If I spend my life building someone else's dream, I'll never build my own. Even if you don't know what your dream is, you are robbing yourself of the opportunity to figure yourself out – which is the true step one, but not everyone gets to it.
#2.

I Needed to END My Survival's Dependence on a "Paycheck"
There is nothing like being fired to realize just how much I was dependent on being paid. There really is no such thing as job security, you can get fired, laid off and where would you be? This is especially scary when most people live paycheque to paycheque. Employers had too much power over my life, I needed to end this.
👉🏽 RELATED POST: 20 Financial Goals Examples
#3.

If I Was Going to Continue Trading Time for Money, I Needed to Know My Value
My time was too valuable to trade for small amounts of money that can't change my situation, just prolong the inevitable. How much are your skills, talents and time worth? What about your dreams? Were my rates representative of the true cost of working? The true cost includes the time I'm diverting from my own pursuits. Is your pay compensating you for your unattended dreams?
#4.

I Worked Too Hard for Every $1 to NOT Make it Count
I work hard for my money, so there's no way I'm going to waste it. My #1 priority became keeping as much as my money as possible. That meant reducing spending, cutting expenses, saying no to a lot and making a good amount where I could. More in the coffers so I could have the breathing space and freedom I'm enjoying right now.
#5.

I Needed to Free Myself ENTIRELY from Working for Money
As a 9-5er or employee, you know that the only way for you to make more was to get a raise, another job or a promotion. Being self-employed showed me that working more to get ahead wasn't going to work for me – it's not scalable. And just charging more was not the solution. I need to end my reliance on trading my time and talents for money, period. Sure, I'll always "work" because I love it, but not for survival, for joy and fulfillment.
The Money Choice is Yours
All I'm saying is that I'm not here by accident. I made a choice that fear and every other excuse and diversion be damned, I'm doing it anyway. At this moment, I wanted freedom more than I was willing to continue living life this way.
I took a cold, hard look at my spending and decided that I actually do have enough RIGHT NOW to secure my financial freedom IF I COMMIT.
I'm not saying you don't have financial responsibilities, but we're all where we are because we made certain decisions. Don't sweat the past, just move forward.
👉🏽 RELATED POST:  How to Achieve Your Financial and Money Goals
The sad truth is that a lot of people are stretched really thin, and the harsher truth is making more doesn't solve that. You make more, you spend more. "Mo' money, mo' problems."
Sure I didn't know then what I'd be doing exactly now. I didn't even know that I have this blog or even crazier than I'd be creating my own online courses and resources.
All I knew was that in order for me to pursue my dream life, I needed financial freedom and I was going to have it no matter what.
Your financial health is important, especially for your mental health too!
Get Your Simple Budget Spreadsheet
Ready to take control of your finances so you can pursue your dreams? Get the Simple Budget Spreadsheet, compatible with Google Docs and Microsoft Excel, and make your budget. Use it to track your monthly income and expenses.
I know it feels like such a big challenge right now. Even the thought of leaving the comfort of your paid job and paycheck scares you.
But, no one is saying you have to! You can take it one tiny step at a time, but unless you get your money in order, you'll never be able to choose better.
It's the small changes that make a big difference. Small $5 or $10 choices like daily coffees or maybe even paying for cable every month. Choosing to quit keeping up with the Joneses and living within your means. Less debt, more savings = more freedom for you.
Sorry Caramel Macchiato, but it's over. This home-brewed french pressed coffee is just right for me. One day we'll be reunited.
👉🏽 RELATED POST: Can I afford to quit my job?
Life will always feel out of your control and you'll keep running from making life choices that could make you truly happy.
The real number one challenge isn't money, it's your mindset.
Stop believing you can't do it, and start fighting for your dreams today.

What are you willing to give up today for your dream?

It starts with just one dollar.
Last Updated on July 11, 2021
✕
Create Your Simple Budget
+ get weekly tips to help you slay your goals.