Interested in setting goals for the workplace? Looking for professional goals for work examples?
These goals include hitting a new revenue high by the end of the year, onboarding a certain number of new clients per quarter, and sending enough outreach emails each week. I know I have.
You probably don't see how these goals work in your day-to-day at the office. Or how you can use the same strategy your boss is rambling on about to help you get a promotion.
Sure, you may not feel excited about these types of larger-term goals. However, if you use the same thought process tailored to yourself, you can have huge career benefits.
Setting and actually achieving professional goals for work will do more than set you up for success in the future. It will also give you guidance and add purpose to your daily grind.
If you are that boss I'm referring to, these S.M.A.R.T. goals examples for business owners will set you and your team on the right track.
Let's dive into why professional goals are the key to success, including 10 examples you can fit into your job. And, then most importantly, 4 big tips on how you can actually achieve your professional goals for work.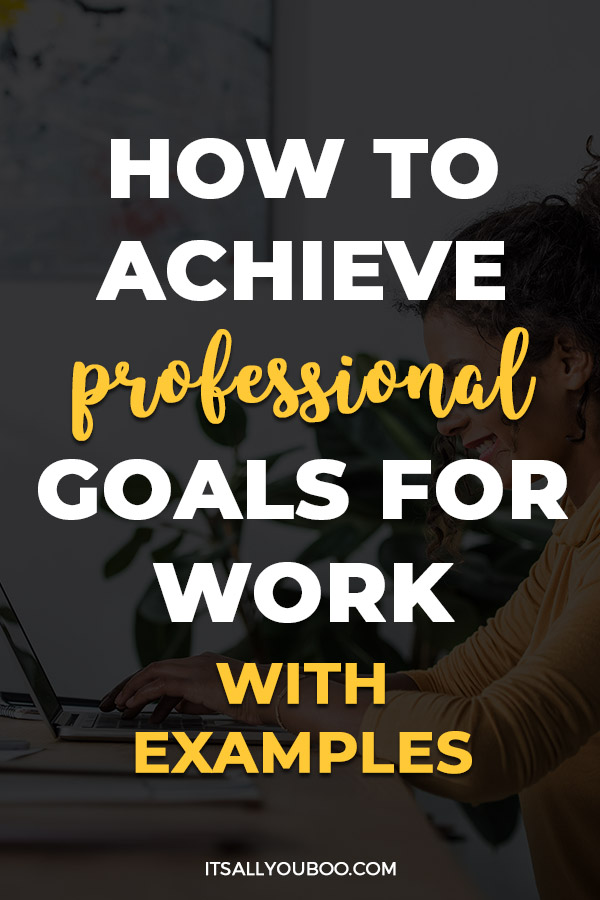 Why are Professional Goals the Key to Success?
Just like any other type of goals you set, professional goals are specific intentions you aim to accomplish, only these are geared solely towards the workplace. These are goals you set out to achieve to improve or give purpose to your career.
Setting professional goals can have a wide variety of positive outcomes. For example, professional goals can:
As you can see, professional goals for work don't just serve one purpose, they serve a wide variety of them. By combining long and short-term career goals, you'll be well on your way to turning your Monday morning from a drag into something you actually look forward to.
For me, setting quarterly and weekly professional goals has made my daily 9-5 much more enjoyable. That's because I now know exactly what I'm working towards. Although these are more micro-goals, they're ones I'll use to show my boss what I've accomplished in a year. This gives me the leverage I need when it's time to renegotiate my contract.
You could benefit from the motivation of professional goals for work, or use them to accomplish something far bigger, like finally opening up your own business, or preparing for a happy retirement.
👉🏽  RELATED POST: 10 SMART Goals for Freelancers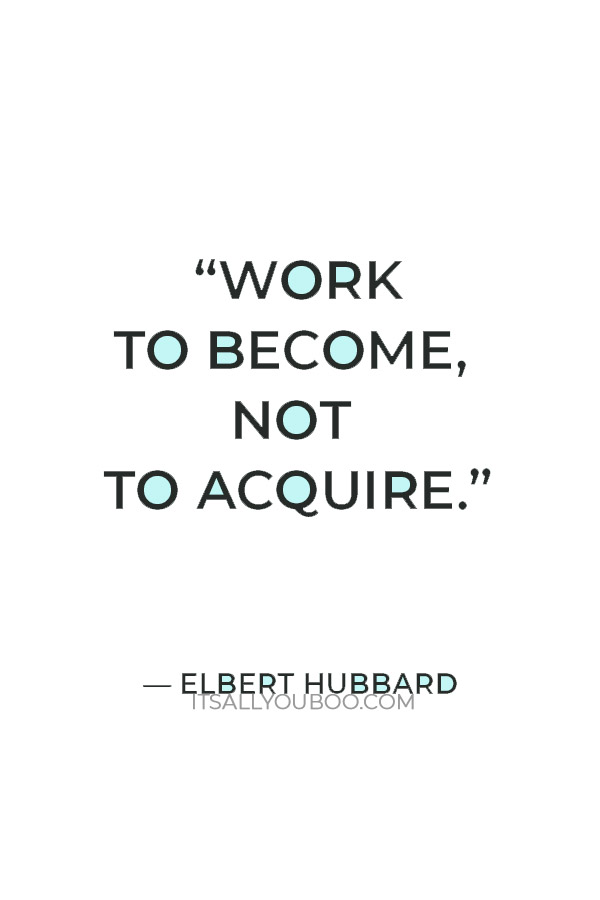 10 Examples of Professional Goals You Can Use
Professional goals are the key to success when you make them work for you. The goals you set should make you excited to achieve them, instead of being ones that are forced on you from a higher-up.
With these 10 employee professional goals examples, pick and choose the ones that make you light up. And rework them where necessary so they're a perfectly "SMART" fit for you.
#1.
During (time frame), I will enroll in and complete (name of course) to improve my (type of skill)
Improving your skills at work in a key aspect of your job is one of the best things you can do for your career. There's always room for improvement or to learn alternative ways to accomplish tasks you do on a daily basis.
Lucky for us too, we live in the era of information so whatever it is you're hoping to learn, there are many online courses to choose from. A great timeframe for this goal is six months.
This course could be for new skills you've been dreaming of learning to change careers but haven't yet prioritized. This course would then be something you work on in the evenings or on the weekends. Once you complete the course, you should have the skills to apply for a job in that field.
Otherwise, the course could be something that you already do on a daily basis but would like to improve. The course could be targeting a new type of software you're not yet comfortable with using. You could focus on a skill you'd like to sharpen.
If this course is something you know will improve your job performance, ask your boss to pay for the course and devote a few of your work hours each week to learning. In most cases, if they see the benefit it'll bring, they'll be more than willing.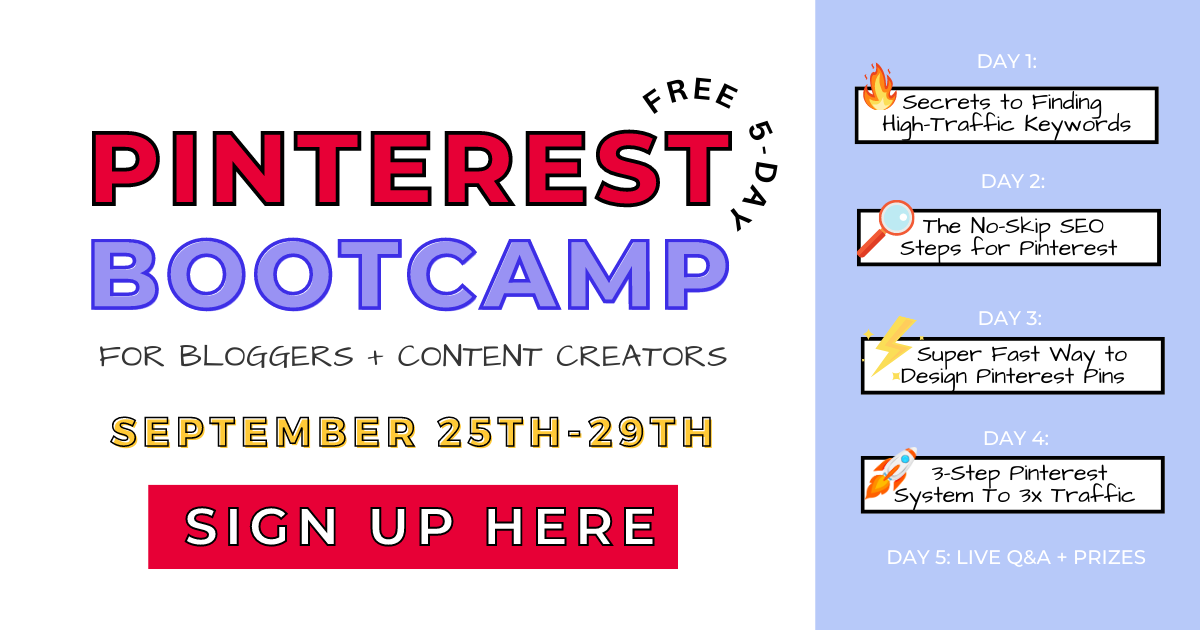 #2.
I will grow my professional network by creating and optimizing my LinkedIn profile in (time frame). For 1 year, I will post (number of times) per week to reach new people in my same field
Sure, most of us in the professional world have a LinkedIn profile already. But, if you don't, this is a goal you should seriously consider setting for yourself. While networking might not feel like a priority today, it will help you when you're ready to look for a new job or are hoping to collaborate on a large project.
Even if you already have a LinkedIn profile, most of us don't use the platform to its full potential. Set aside time each week to post on your profile. This could be a mix of tips, tricks, thoughts, and tutorials geared specifically to your industry. By being an active member of the community, you'll have the best chance possible at growing your network.
When setting the time frame for this goal, remember that creating and optimizing your LinkedIn profile should be a short-term goal. It's something that can be accomplished in no longer than one month. Whereas consistently posting on LinkedIn should be a long-term goal that lasts for a year or even longer.

👉🏽  RELATED POST:  How to Set Business Goals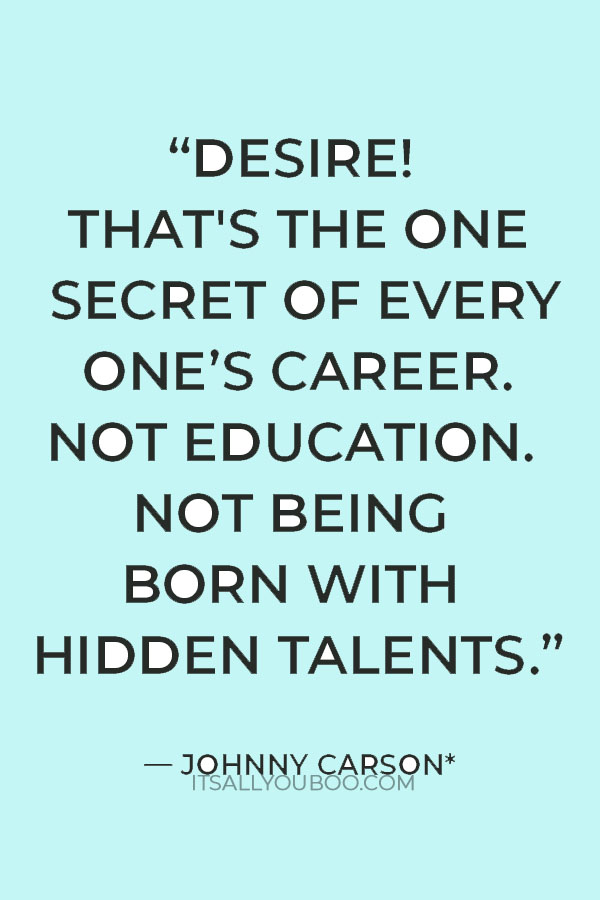 #3.
I will improve my leadership skills by taking on more managerial projects, aiding my co-workers when needed, and actively focusing on team-based projects
Building leadership skills is one of the best career goals to get a promotion that there is. By actively improving your leadership skills, you're showing your boss that you're ready for the next step in your career.
While a big aspect of leadership is taking on more project management positions and showing you can lead, an underrated skill is also actively listening and improving your communication skills.
This will help you better understand your co-worker's frustrations. And know when it's time to step in and help or simply act as a soundboard. By improving this full spectrum of skills you truly will be ready to take on more leadership roles.
Remember, this is a long-term goal that you'll want to continue to improve upon even after you've landed that sought-after promotion.
#4.
I will create and launch our marketing plan for (social media platform). In order for this plan to be ready to launch, we'll have (number) of posts already created and ready to publish
The power of social media is real. Regardless of the industry, you work in, there's a platform you should be using. First work on a marketing plan. Then, once you have at least a month's worth of posts ready to post, you can start. This way you will not only be able to start the company's social media account, but you'll be able to maintain it.
In this age of social media marketing, it can feel like you need to be on every platform. Instead, though, pick the platform where your audience tends to hang out. Go all in on that platform, creating a marketing plan that's sure to get the attention of your ideal user.
Depending on your role at the company, this goal will serve a variety of purposes. If you work in marketing, expanding to social media strategy will help you reach a larger potential audience. If you're eager to get promoted, this goal will show initiative and how eager you are to try new things and help your company grow. Just be sure you have approval on this project before you go live!

👉🏽  RELATED POST: 20 SMART Goals for Teachers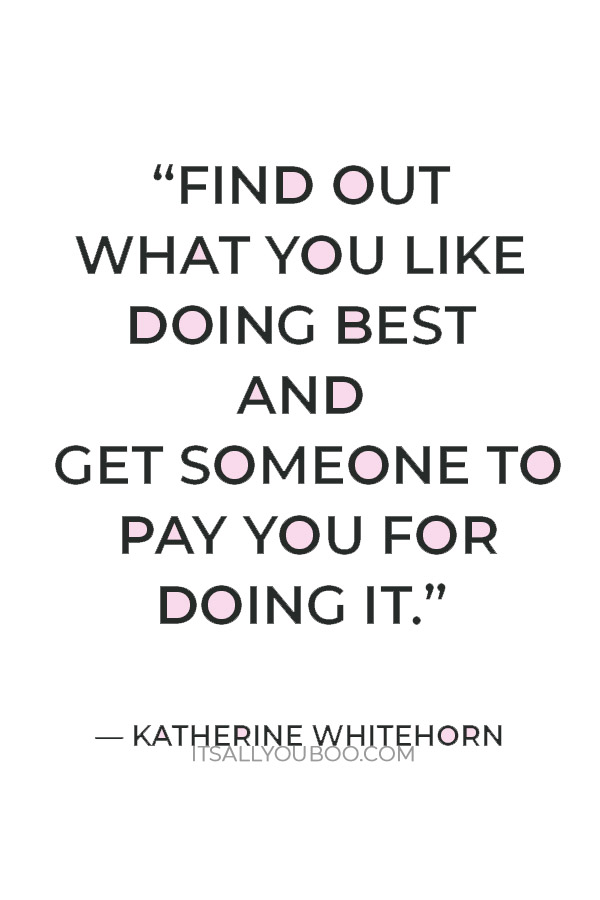 #5.
By the end of the (time frame), I will have set up (tool) to automate as much of my workflow as possible to save myself time to focus on more important tasks
Automating daily flows is such a time-saver! It can be easy to overlook when you get caught up in the day-to-day of your job. But, having to do the same mindless tasks every day is exactly what adds to the monotony of your job.
Instead of spending your precious time doing these routine tasks, in a lot of cases, they're something that can be automated. What you're able to automate and how you do it will depend greatly on your job role. One of the best ways to optimize a specific process is to utilize a platform or tool. Many of these platforms or tools make automation easy, shaving hours off our workflow.
If data organization is a big part of your role, I highly recommend Airtable. Not only will this platform optimize your day-to-day, but you can also take advantage of a wide range of automation.
#6.
I will improve my time management skills to better stay on track and finish my tasks in a timely manner. I will improve these skills by using the Pomodoro Method on a daily basis for (time frame)
Whether you work online or from the office, staying on task can be a huge challenge for most of us. If you have trouble completing your work in a timely manner or ignoring distractions throughout the day, this is one of the best professional work goals you can set for yourself.
While there are a number of ways to improve your time management skills, the Pomodoro Technique is one of the best. In this method, all you need is a to-do list and a timer.
You first need to decide on your focus time. Personally, I like setting 50-minute rounds but some prefer shorter ones. Just remember that you shouldn't set your timer for longer than one hour. This time frame is how long you'll work for.
During this time, you'll want to remove all distractions like snoozing all notifications, putting your phone in the other room, and putting on noise-canceling headphones.
At the end of the timer, you'll take a timed 5-10 minute break then start the next round.
You'll rinse and repeat these rounds throughout your entire work day.
👉🏽  RELATED POST: 16 SMART Goal Examples for Work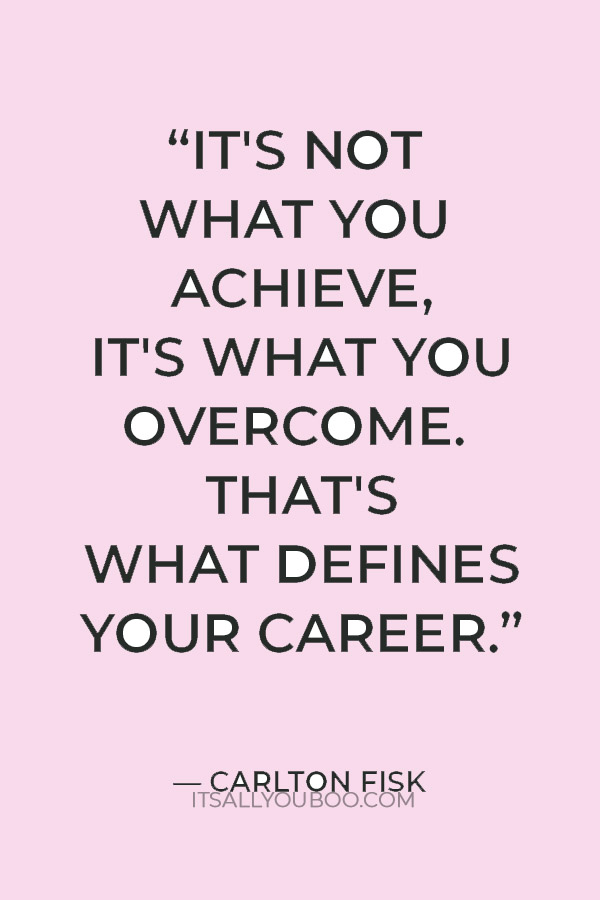 For this to really work, you need to set a specific objective for each timed work session. Based on the time frame chosen, be as specific as possible about what you can feasibly accomplish. Be as specific as you need to be able to confidently cross the task off your list when the timer ends. You're then in a race against time to get it done.
The Pomodoro Method is actually how I got adjusted to working from home. When I first switched to remote work, I had a tough time staying on task. But now, after months of working that way, I'm able to stay on task from anywhere without my timer set.
#7.
In (time frame), I will attend or speak at an in-person or online industry conference
Attending industry-specific conferences is one of the most sub-utilized networking events and professional development goals out there. There's hardly any other time that you'll be surrounded by people who do the same thing you do but have a completely different way of doing it.
Conferences are a great place for two things: to learn and to network. Although attending conferences as a mere spectator can have great professional benefits, if you feel ready, speaking at one is really how you can gain clout and be seen as an industry voice. As a speaker, you'll also improve your public speaking and presentation skills, which is a huge asset to have as an employee.
While most conferences these days are streamed online, ideally you attend in person.
👉🏽  RELATED POST: The Difference Between Goals and Objectives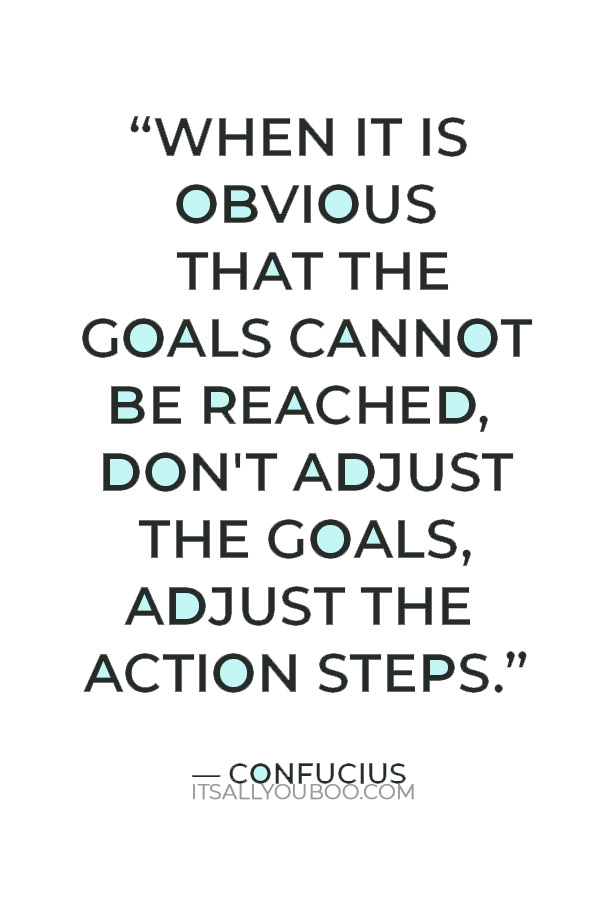 #8.
During (number) quarter, I will narrow down our top 3 competitors. I will analyze what they do, that's relevant to my field, and write down what I can learn from them. I'll use one quarter to find their strengths and the next quarter to put into practice (number of things) where they're currently outperforming us
This goal is big but one that shouldn't be overlooked. While you might feel confident in what you're doing, you might also feel complacent. A relatively easy way to get out of that rut and back on the right career path is to do a deep dive into your competitors.
Instead of getting lost in their overall performance, zone into your field. When you're doing this, ask yourself the following questions:
What are your direct counterparts doing well?
What are you doing better?
What do you have to learn from them?
What are they doing that your company could benefit from?
Focus on your answers for the last question to get your list of things you should be doing in the next quarter. If your list is long, narrow it down to 1-3 specific things per quarter that you should be focused on.
For example, it might be to produce more content per month to outrank them on competitive searches on Google or to improve your brand voice to have a higher reach in ad revenue.
#9.
By the start of next quarter, I will have a new strategy laid out to optimize (process). Throughout the quarter, I will implement this strategy unless (process) is running faster and smoother than before
Even if things at your job are going well, there's always room for improvement. In order to set yourself up for future success at your company, show your managers that you're a savvy go-getter.
Focus on something that you do every day but know it can be done better. Maybe you need to turn to a new tool, way of thinking, or organization method. Start small with something that only affects your role or your team's role.
After you've shown your boss that you've been able to optimize a common process and save you and your team time and stress, you can take it a step further by bettering something that affects a larger percentage of the company.
This professional development goal shows leadership, confidence, and out-of-the-box thinking, perfect for the next candidate for a promotion!

👉🏽  RELATED POST: How to Plan a Goal-Setting Retreat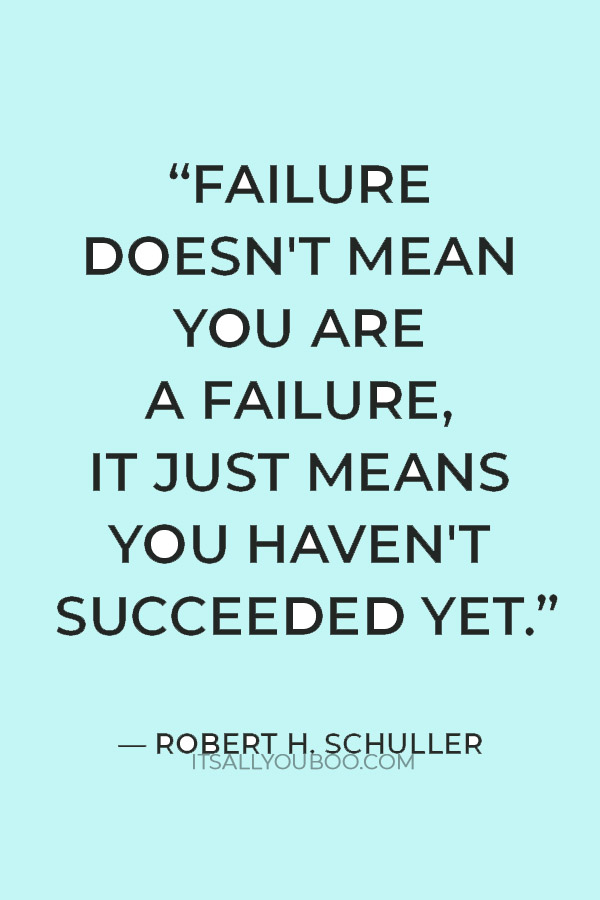 #10.
By the time my contract ends, I will be ready to re-negotiate my next contract. I will ask for a (percentage) raise and I will have specific proof of my value to the company to support my raise
This goal is all about the money because, in all honesty, most of us work our 9-5 job for the paycheck. While your job should still bring you joy and challenge you intellectually, your salary should reflect the work you put into your career.
This goal should be set in conjecture with any of the other goals above. By utilizing a mixture of short-term goals like the ones above and a long-term one like this, you'll be able to use the smaller goals to support this one. The accomplishments you've made throughout the year should be held onto to show your value to the company you work for and prove that you deserve the raise you're asking for.
Tips for Actually Achieving Your Goals
So, we've talked about why goal-setting is important and by now you should have some ideas as to which goals you'd like to set for yourself but we're still missing a big piece of the puzzle. And that's how to actually achieve your goals.
These 4 tips will make sure your goals go from lofty dreams to something you actually see in fruition. Let's dive right in.
#1.
Make them S.M.A.R.T.
S.M.A.R.T. is a handy acronym that will take your goals from these large, overarching ideas into tangible things you can accomplish. If you just take one of these four tips away with you, let it be this one.
S.M.A.R.T. stands for:
Specific
Measurable
Achievable
Relevant
Time-bound
By making sure each of your smart goals has all five of these aspects, you're giving yourself the absolute best chance at success. Make sure your professional goal for work is also a SMART goal.
#2.
Write Them Down Somewhere You Can't Miss Them
It can be easy to make a goal, get excited about it, then let it slowly push its way to the back of your mind. Realistically, if you don't write your goals down, they're not likely to become reality.
While the simple act of taking your goal out of your head and putting it down on paper will help solidify it to memory, it'll also help you flesh it out and make sure you're covered all the S.M.A.R.T. basics.
Once it's written down and finalized, put your goal somewhere you can't avoid it. Don't bury it in an old notebook or on a random doc on your computer but instead put it somewhere you'll see it every day without having to search for it. That'll add a layer of accountability to what you've set out to achieve.
👉🏽  RELATED POST:  How To Leave Work On Time Without Feeling Bad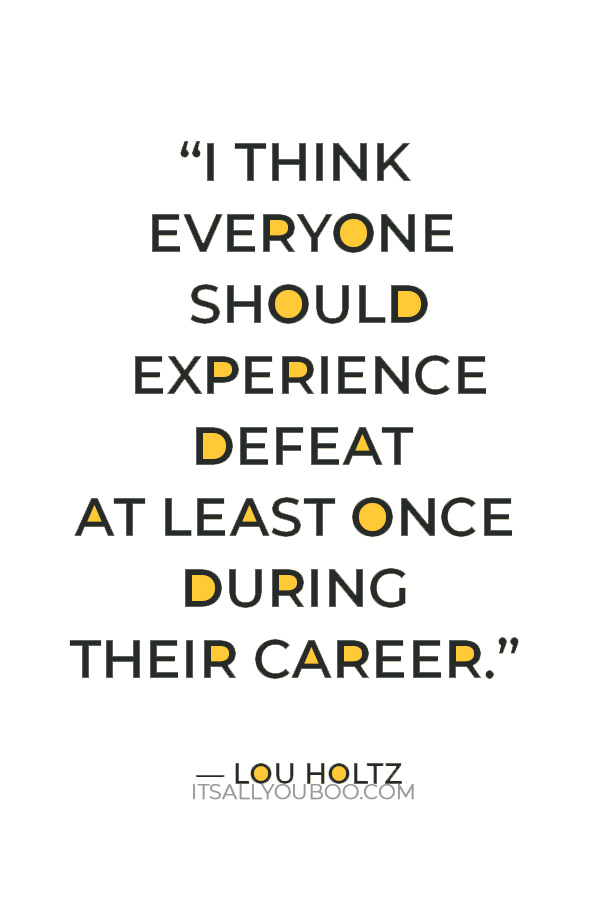 #3.
Get an Accountability Buddy
By writing your goal down somewhere you can see, that piece of paper will serve as accountability. But, the thing about a piece of paper is, it can easily be balled up and tossed into the trash can.
Your accountability buddy? Not as easily.
An accountability partner is someone who will help keep you on track while working towards your goals. This can be someone you confide in, who knows your goal and the specific hurdles you're worried will stand in your way. They're here to ask you questions, keep your goal front of mind, and discourage behavior that contradicts what you're hoping to achieve.
Since you're focused on professional goals for work, a great accountability buddy could be a trusted co-worker.
#4.
Reassess Your Goals
There's absolutely no shame in reassessing your goals and tweaking them along the way. The only thing to look out for is if you're reassessing them because they no longer fit your needs or if you're reassessing them because you're not putting in the effort to achieve them.
If you're someone who started setting goals for school, altering these for the workplace will feel like a natural practice. But, if you're new to goal setting, it might take you extra time and trials to get the process flowing just right.
If this is your first time setting S.M.A.R.T. professional goals, it can be a challenge to get them perfect on the first go. It's hard to find that middle ground where they're achievable without being too easy or specific without being accomplished in one day. It might take a few rounds of edits to get your goals just right.
Knowing when it's time to reassess or when it's time to add some elbow grease is a huge key to achieving goals you'll be proud of.
You're Ready to Ace Your Professional Goals
By now I'm certain you're ready to achieve your professional goals for work. You now understand the importance of setting these goals, from professional development to improving your professional life.
Get Your SMART Goals Worksheet
Ready to set SMART professional goals for work? Sign up below to get your FREE SMART Goals Worksheet, form-fillable, and printable, and includes more examples to help you.
You've taken the 10 examples above and have tweaked them to fit your role. And, most importantly, you've taken the 4 big tips to actually achieve the goals you set before yourself and are ready to absolutely smash them!
Get excited, your professional life is about to get a lot richer.
Want to set professional goals for work as an employee? Click here for your guide to setting and achieving your professional goals for work. #AchieveYourGoals #GoalSetting #SMARTGoal #WorkGoals #WorkLife

What professional goals for work will you achieve?
Last Updated on July 22, 2023
✕
Get your SMART Goals Worksheet
+ weekly tips to help you slay your goals.