What's it like to leave your career and start a coaching business?
Thinking of quitting the 9 to 5 to become a coach?
Are you thinking about leaving your full-time career to start a coaching business? Afraid to get started? Meet Jen Winsor, a Mindset Coach who is here to help you get started. #Interview #BossBabe #Mindset
You're thinking about it, wondering how and when you can escape your 9 to 5.
Perhaps your career just doesn't feel right anymore and isn't the right fit for you.
You're even questioning if you can afford to quit your job? Can I afford to start a coaching business?
If you're interested in leaving your full-time career to start an online coaching business and what to know how to make it happen, this is the interview for you. Jen Winsor of Waves and Willows is a Mindset Coach that's helping passionate female entrepreneurs achieve success in their businesses.
Did I mention that she was an engineer and knows personally what it's like to have a successful career, but still want something more? So if you can relate and have that calling and yearning inside you to do something else, but you're scared to start, you're going to love this interview.
Let's get started.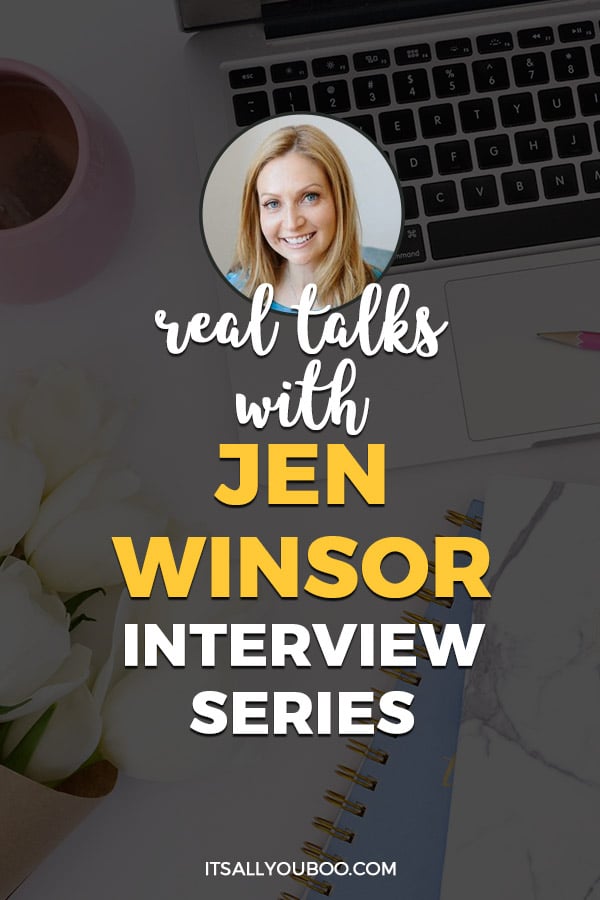 #1.
Who are you and what's your story?
I'm Jen Winsor, a Mindset Coach for heart-centered women entrepreneurs and founder of Waves and Willows.
My story is a unique one! I started out in the world of engineering, one of only a few women graduating from my faculty. Yes, I enjoyed the challenges and the problem-solving skills that I needed as a successful engineer, but I knew that I wanted something more.
But I wanted to use my analytical skills together with my passion for supporting others and I wanted to connect with other purpose-driven women in a meaningful way.
I started a lifestyle and inspired living blog and then studied coaching which turned out to be exactly what I feel meant to do!
Now I work with the most amazing women from all over the world, helping them to get out of their own way and create the impact and income that they want in their business! Seeing their transformations just lights me up and being a coach is absolutely my passion!
👉🏽 RELATED POST: How to Create a Blog Business Plan
#2.
What's your average day like?
Having a morning routine is really important to me, I just feel that it sets the tone for the rest of the day!
That being said, I don't feel that I have to stick to the exact same routine every day and vary it depending on what feels good. So give yourself permission to do the same!
I wake up quite early (the alarm is set for 5:55 am) and I like to repeat my favorite mantras before I even put my feet on the ground! Then into the shower where I think about my intentions for the day (am I the only one who does some of her best thinking in the shower?).
Then it's drinking coffee and getting ready for the day. I try to take my time in the morning as much as possible because feeling rushed just feels stressful to me and that's definitely not the point of my morning routine!
👉🏽 RELATED POST: How to Use Affirmations for Success
I continue to repeat my favorite mantras, maybe do a quick and fun visualization or a guided meditation. Whatever raises my energy and has me feeling the super high vibe!
Then I'm ready to take on the day and get to work!
#3.
How do you stay motivated? What or who inspires you?
I love being a coach, so staying motivated and inspired is pretty easy! But during times when my motivation dips, I always reconnect to my why.
Why I started my business, why I want to serve others and the impact that I want to make. That's just the biggest motivation for me to keep going even when things can feel challenging!
#4.
Let's talk about goals. How do you slay yours?
First of all, I just think it's so important to set meaningful goals for ourselves! If we don't have clarity on where we want to go and what we want to achieve, how can we take action towards success? We wouldn't even know what that would look like!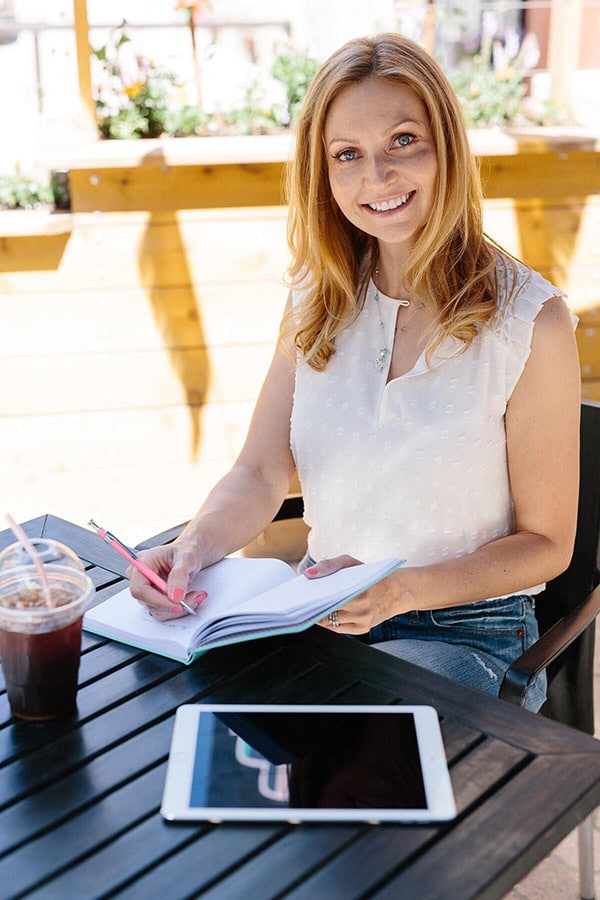 For business, my goal setting always includes the impact that I want to make as well as the income. They're both key components to what success looks like for me and I like to get crystal clear on those goals.
Once I have that clarity, I dig into my mindset around knowing and believing that I can and will achieve my goals. So often we have limiting beliefs like doubts and fears about our ability to accomplish our goals or our worthiness in receiving them. Those limiting beliefs can really hold us back from taking inspired action.
This is when we start making excuses or procrastinating, which are limiting behaviors, and we can really get off course from where we want to be.

So working on our mindset, ditching our doubts and fears and building our confidence is critical to our success. This is my #1 tip for achieving goals, work on your mindset!
#5.
What's one app or tool that you can't do without?
I need natural light and windows in my workspace, that's a must! Daily I try to surround myself with things that I love to help raise my vibe, like beautiful flowers!
I use Acuity to schedule all of my coaching calls, so that's such an important tool for me. Also, I love using Zoom for video calls, it's the best.
👉🏽 RELATED POST: Best Tools for Beginnger Bloggers
#6.
What's your favorite and least favorite part of being an entrepreneur?
Without trying to sound too sappy, my favourite part about being an entrepreneur and a coach is just knowing that I'm making a difference in my client's lives. I'm doing something important that lights me up and I'm creating the life of my dreams in the process.
I haven't found my least favourite part yet! I love it!
#7.
What advice would you give to someone just starting out?
The best advice I could possibly give is to be willing to get comfortable being uncomfortable, work on your mindset daily and just keep going.
There is so much growth that happens whenever we start out on a new journey. Following your passion can feel really fun and exciting, but there will be challenges and times when you question everything that you're doing!
Work through the challenges knowing that your dreams are possible for you, keep going consistently and celebrate every step along the way!
#8.
What's the best business advice you've ever received?
I've been so lucky to work with some amazing mentors who taught me so much!
One of the best pieces of advice that I received was to step into a CEO mindset when it comes to my business. Meaning to separate my personal needs from my business needs and make decisions based on that.
So asking myself, what does my business need to meet a certain goal and not base those CEO decisions on what I might need personally at that time. It's a small distinction but creates a big impact on your business.
#9.
What books do you think every entrepreneur should read?
I really love the book You Are A Badass by Jen Sincero. Some funny and needed straight talk there for sure!
And for coaches looking to build their own business, I recommend the podcast LITerally by Lacey Sites. It's the recording of actual coaching calls with one client over a six month period and it's like a behind the scenes look at building a successful business. I love it.
#10.
Do you have a favorite quote or saying?
So one thing to know about me is that I'm slightly obsessed with using powerful affirmations regularly in my life. They're one of the simplest things you can do to start shifting your thoughts and beliefs in powerful ways.
I have many mantras, but one that I just love is "Everything always works out perfectly for me."
👉🏽 RELATED POST: How to Create a Brand Mantra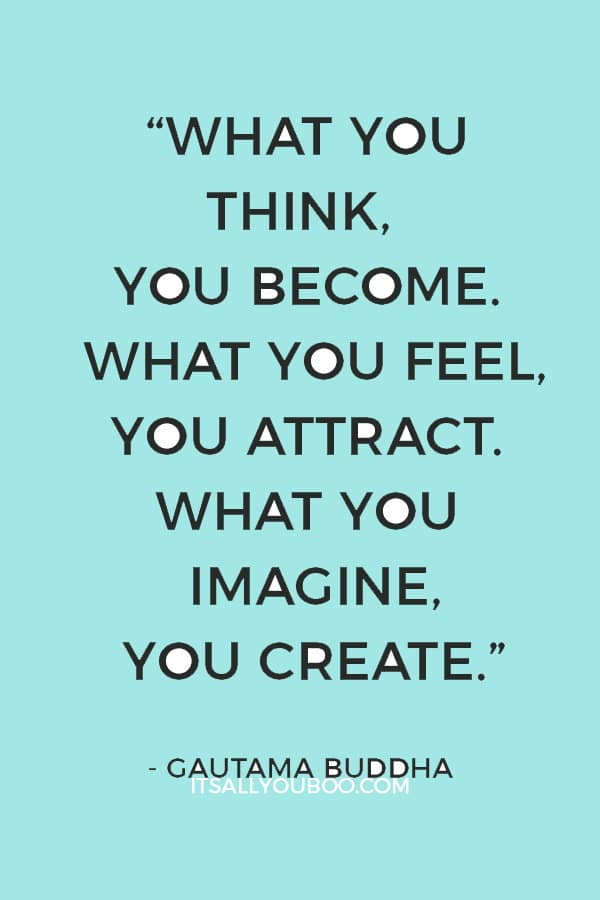 I do find inspiration in quotes as well, with one of my (many) favorites being "What you think, you become. What you feel, you attract. What you imagine, you create."

#11.
Can we talk about money?
I make money in my business through private one on one coaching. So that's with either my 4-month coaching package or my 90-minute coaching intensive.
I don't offer any courses or group programs at the moment because I'm really invested in providing incredible support and giving all of my energy to my private clients. I'm all in on helping them create exciting transformations!
I didn't wait to save money before I started my business and I'm really glad that I didn't. There are so many things you can do that are low cost or free when you're starting. Don't get caught up thinking that you have to have the best of everything and it all has to be perfect! Just start!
#12.
What's your strategy for finding clients or readers?
What I know to be true, is that being successful in business is all about building relationships with our audience and potential clients.
For me, that means showing up and sharing my message, providing value and engaging with people.
And not in a superficial way, but really caring about the people in my audience and building a relationship with them.
My audience knows that my coaching is super valuable and that I care deeply about their results. That's how I find my clients!
#13.
What role does social media play for you?
Social media plays a huge role in my online business. It's how I share my message and attract my audience and clients.
It's just so amazing to be able to connect with millions of people around the world, share my message and build relationships!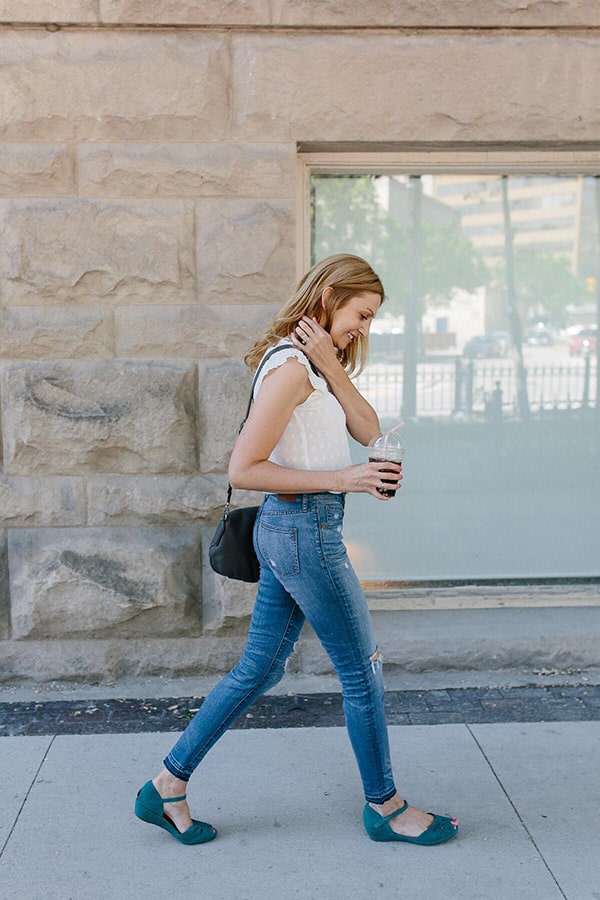 I would say that Facebook is the hub of my online marketing, so I create and post valuable information and Livestream videos there on my business page and in my private Facebook community The Good Vibe Goal Getters.
👉🏽 RELATED POST: How to Create a Social Media Strategy
It's also the place where I direct people who sign up for my free offers or content, so we can continue to interact.
I'm also really loving Instagram right now and use it in the same way as Facebook. I show up regularly, share my message and build an audience of people who are into what I have to say!
I think the key to social media marketing is to not worry too much about which platform you choose but just to show up regularly with valuable info and engage with others! Be social on social!
#14.
Do you have a special offer you'd like us to know about?
I would love to offer all of your readers something really special!
A free 20-minute mindset makeover coaching call with me! These free coaching calls alone have created huge results for people and I'm so excited to offer this super valuable call! To book your free Mindset Makeover Call, click here!
Bonus Questions!
Quickly tell us about yourself and what you're currently:
Eating? Chocolate!
Obsessed with? Traveling to a tropical beach during the cold Canadian winters!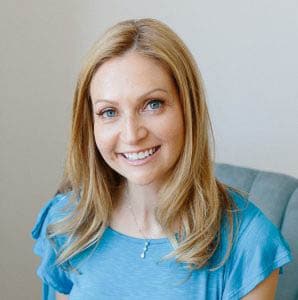 More About Guest Contributor
Jennifer Winsor is a mindset coach working with heart-centered women entrepreneurs around the globe to create the lifestyle and revenue of their dreams. As the Host of The Good Vibe Goal Getters Facebook community, Jennifer provides mindset strategies and motivation for goal-getter women.
Last Updated on July 12, 2021