Looking for ways to unwind and relax after a long day?
How do you relax your mind after a busy or stressful day at work?
If you have a busy day job, young kids, or lots of pressure on you, then it can be tough to "switch off" and unwind in the evening. Leaving work at work can be a real challenge, especially when you work from home.
If things are hectic, you might feel that relaxation is an optional extra—or even an impossibility. It's really important to be able to relax, though. If your mind is still racing when you go to bed, it's going to be hard to drop off—making the next day even tougher.
We're going to go through some sure-fire ways to unwind and relax, however busy your day has been. But first, let's look at some common struggles that people have with unwinding and relaxing.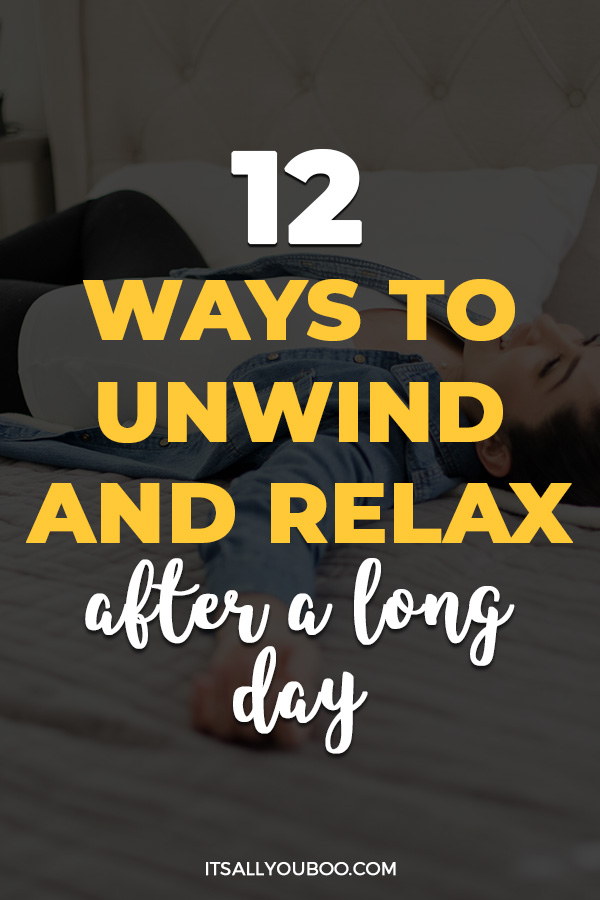 Common Struggles With Unwinding and Relaxing
Plenty of people find it tough to unwind and relax in the evening, so don't feel that you're alone if this is something you struggle with.
It's often difficult to relax at the end of the day because:
You have chores to do, like washing dishes, vacuuming, or carrying out tasks.
It's tough for you to switch off from work—perhaps because you get emails after hours.
You need to get your kids into bed and settled down to sleep (and we all know that can be a lot easier said than done).
You want to spend time with family members or your significant other—and it's hard to find time just for you.
Do any of those struggles sound familiar?
Perhaps you're trying to deal with several of them. You definitely don't have time for a long and complicated "relaxation ritual" every evening.
All the tips we're going to cover are designed to be quick and easy to put into place. Many of them will take just a couple of minutes, or even less. After we go through them, we're also going to take a look at some common questions about relaxation.
So I'd encourage you to approach this list with an open mind.
Even if some of the ideas don't sound like they'd work for you, why not try them out at least once? You might just find that something unexpected helps you to truly relax.
👉🏽  RELATED POST: How Much Should You Spend on Self-Care?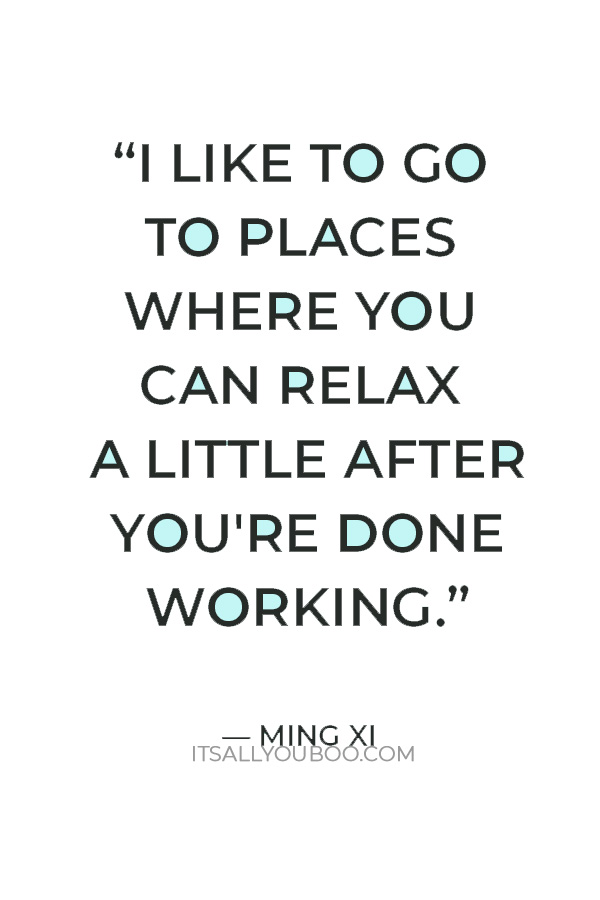 12 Ways to Unwind and Relax During the Evening
It's time to relax and unwind … but how exactly do you do that?
Try some of these tips to unwind from stress caused during your day.
#1.
Write Down Anything You Need to Remember
Do you find it hard to relax at the end of the day because you're constantly thinking about everything you need to do tomorrow?
Take two minutes to jot down any reminders you need. Whether it's "buy milk" or "finish presentation", putting it on your list means you can get it off your mind.
This is also a great technique if you find yourself worrying about things in the evening. Write them down and set aside a "worry" time the next day where you can assess them properly. You might find that, by then, you're not actually worried about them anymore—or you may find that you've come up with a solution.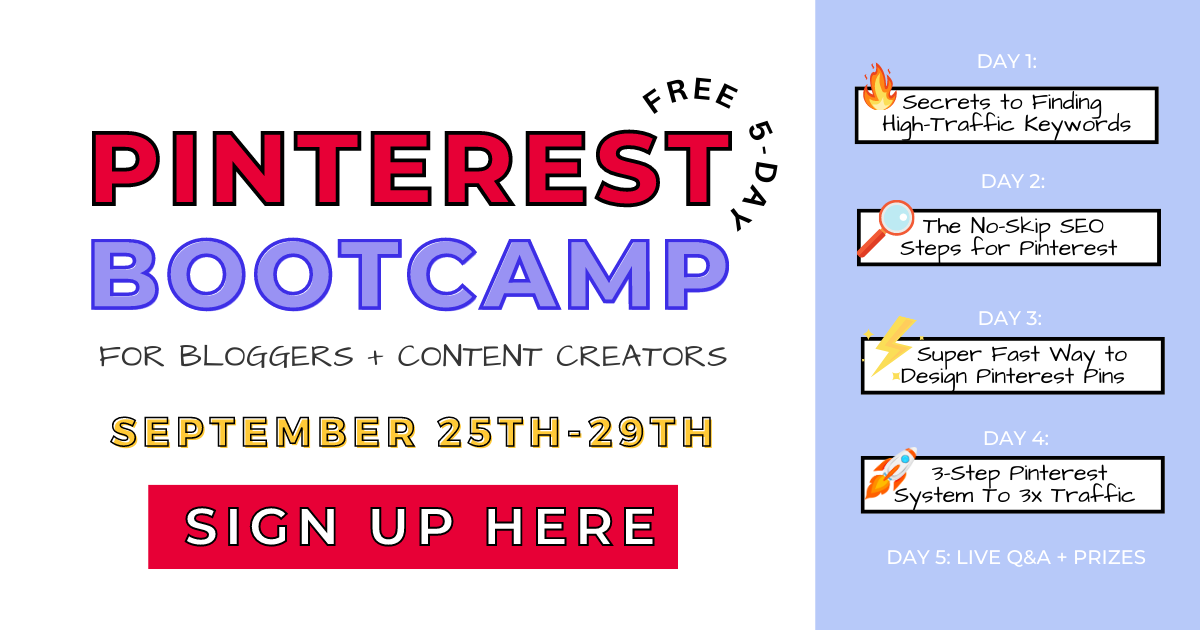 #2.
Get Outdoors for a Walk
Exercise is a great way to release endorphins and feel less stressed. You don't have to go jogging or head to the gym to see the benefits (though you can certainly do that as part of your evening routine if you want to).
Instead, head outside for a 20-minute walk. This can really help you with unwinding after a stressful day. If you can get to a nearby park or green space, that's even better, as you're likely to find being outside in nature even more relaxing.
In fact, being outside in nature is even something doctors recommend to help improve both physical and mental health.
👉🏽  RELATED POST: How to Become More Outdoorsy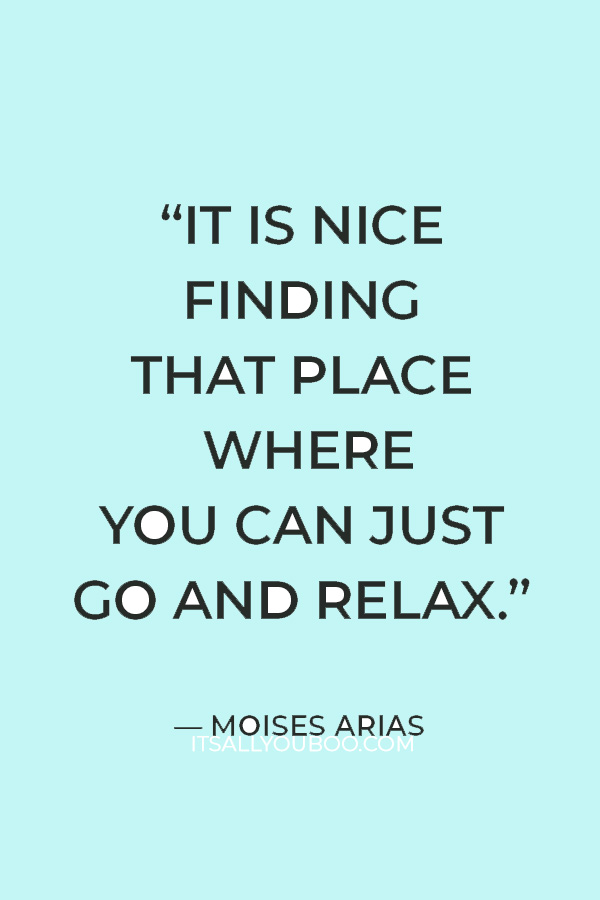 #3.
Write in a Gratitude Journal
Have you had a tough day? It's easy to end up feeling frustrated or even angry about the things that have gone badly … and obsessing over them definitely isn't going to help you relax.
To redirect your attention, try to come up with at least three things during the day that you're grateful for. They could be big or small, and they might be very individual to you. For instance, you might be grateful for the driver who graciously waved you ahead when you were in a hurry on the school run. Or you might be grateful for the coffee you had at lunchtime.
You might want to set aside a special notebook or journal to use to record the things you're grateful for. The act of writing them down can be calming and soothing, making it easier to unwind and relax.
Plus, enjoy this free printable 30-day gratitude journal.
#4.
Play With Your Pets
Do you have a pet? Playing fetch with your dog or shining a laser pointer for your cat to pounce on can be a lot of fun—for you and for them. Spending just 5 or 10 minutes playing with your pet can help you unwind from stress.
If you don't have much energy in the evenings, simply watching your pet play can be relaxing. Or if your pet likes cuddles, you could snuggle up next to them on the sofa. Research shows that petting a dog lowers the stress hormone cortisol.
#5.
Listen to Calming Music
Want to change your mood instantly? A great way to do so is to listen to music. You might well do this at the gym to get pumped up, or during the workday to focus … but music is also a great way to relax.
Whether it's classical music, new age, instrumental, or even ambient noise, having some music on can chase away the stresses of the day. You could unwind and relax by lying in bed or on the sofa with your favorite music playing.
If the rest of your household is noisy, or if you live in an apartment with thin walls, then try using noise-canceling headphones to block out external noise. That way, you can simply unwind and relax with your music.

👉🏽  RELATED POST: How to Pamper Yourself at Home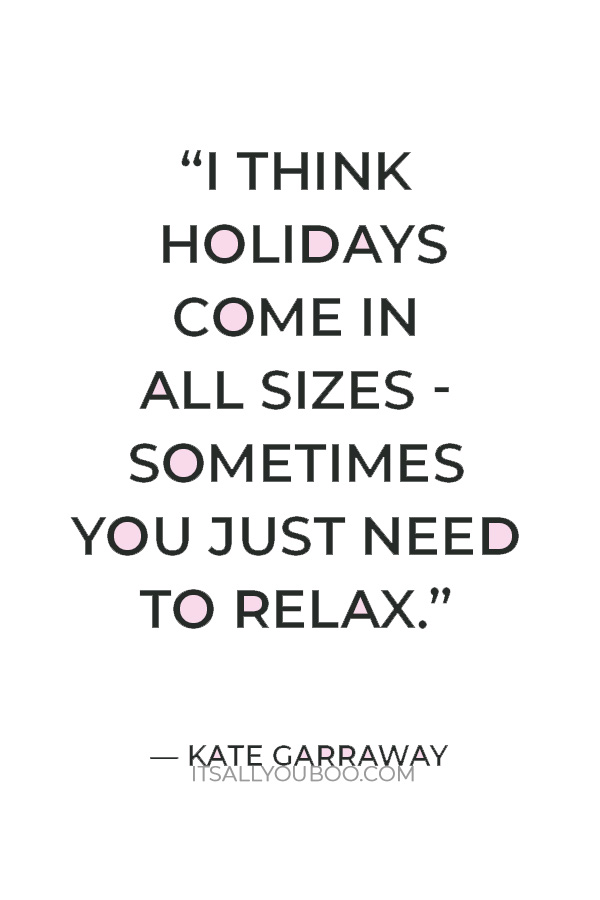 #6.
Get Some Small, Easy Tasks Checked Off Your List
Are there some easy tasks you could get done during the evening? If you're someone who likes to be busy doing things, you might actually find that it's most relaxing to tackle a few low-key tasks while listening to calm music or sipping peppermint tea.
For instance, if you need to buy holiday gifts, you could search for some great options among these 45-holiday gift ideas.
If you want to grow your side hustle, you could check off some simple tasks like signing up for affiliate programs.
#7.
Create a Relaxation Zone
Do you have a space in your home when you can truly unwind? Sometimes, finding just the right spot makes all the difference when you're figuring out how to relax after a long day.
Think about how to make your relaxation zone somewhere that's as physically comfortable and relaxing as possible.
That could mean setting up your bed with fluffy pillows and blankets so you can curl up there with a good book before bed. Or it might mean having a cozy armchair where you love to snuggle up with your cat.
👉🏽  RELATED POST: How to Improve Your Bedroom for Better Sleep


#8.
Dim the Lights
Many people find that dimmed lighting helps them to relax. That could mean putting on a lamp so you can read or even lighting candles.
Dimming the lights can also help your brain start to get ready for sleep, whereas bright artificial lights can disrupt the sleep cycle. This is because light plays a crucial role in regulating your circadian rhythm (your body clock).
#9.
Snuggle Up Under a Weighted Blanket
Weighted blankets have become increasingly popular (and affordable) over the past few years. Many people find them very relaxing: a bit like being wrapped up in a hug.
If you find a weighted blanket too warm or constricting to sleep under, you might still enjoy snuggling under in the evenings, perhaps while reading a book or watching a favorite show on TV. The gentle pressure of the blanket can help soothe the stresses of the day, making it easier for you to relax and unwind.
👉🏽  RELATED POST: Try these Good Sleep Hygiene Tips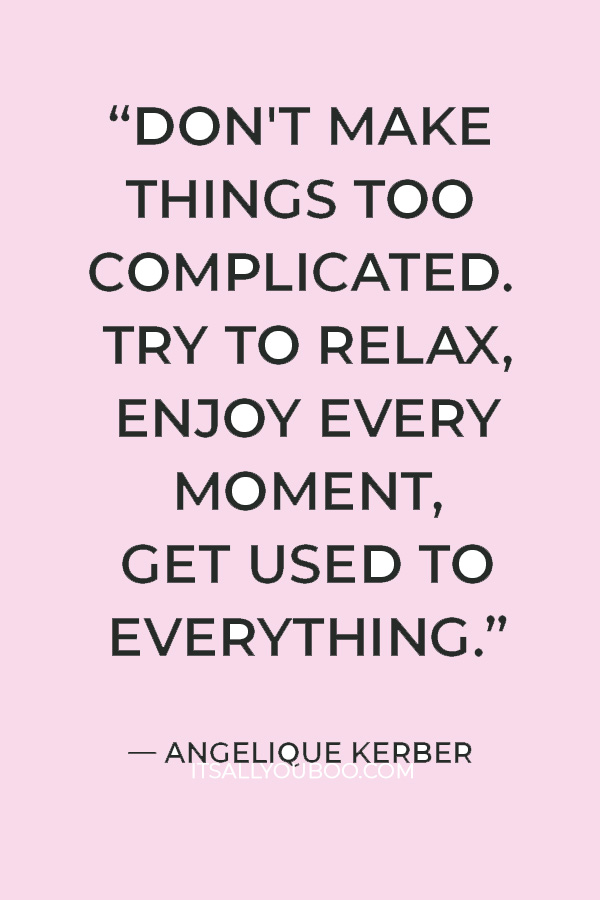 #10.
Spend Time on Some Art or Craft
Do you have a creative hobby, like knitting, painting, or coloring? Don't worry about being "good" at it—you're allowed to enjoy art or craft simply because it's fun! Many people find it helps them relax to have something gentle and creative to do in the evenings.
If you're looking to start a new hobby, there are lots of YouTube tutorials that will show you how to crochet, knit, or sew. Or, you could turn to coloring pictures: they aren't just for kids! There are lots of coloring books aimed at adults, covering a huge range of topics and styles.
👉🏽  RELATED POST: Best Hobby Ideas for More Fun

#11.
Take a Bath or Shower
A long bath—or a quick shower—can be a great way to wash away the stresses of the day, helping you unwind and relax. As a bonus, if you live with family members or roommates, the bathroom tends to be one place you're not going to be disturbed!
You might want to choose scented soaps or lotions that help you to unwind or even light a scented candle. Citrus has been shown to help reduce anxiety, so that's a great scent to opt for.
Other aromatherapy essential oils can help you sleep better at night too, like lavender and eucalyptus. Or even try making a face mask with essential oils.

#12.
Make a Relaxing Tea
Plenty of hot teas are great for relaxation, such as chamomile and peppermint. Drinking a cup of one of these can help you unwind in the evening.
Green tea is also great if you want to unwind and relax, due to the theanine (an amino acid) found in green tea leaves. Just make sure you opt for a variety without caffeine, or it could affect your sleep.
👉🏽  RELATED POST: Mental Health Day Ideas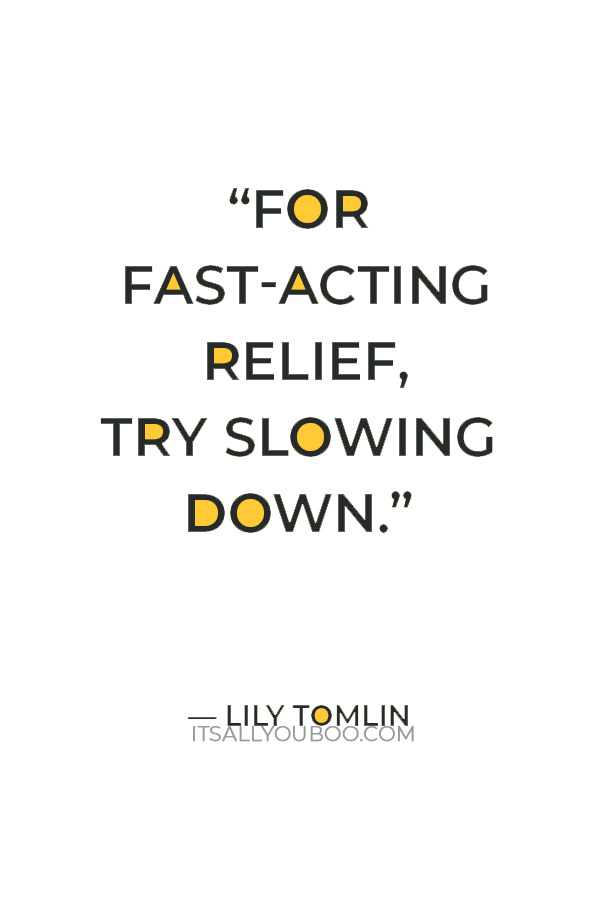 Common Questions About How to Unwind and Relax
How Do You Unwind in the Evening?
If you're struggling to unwind during the evening, pick one of the ideas above to try. You could also combine many of them for extra relaxation benefits: for instance, you might drink a mug of peppermint tea (tip 12) while listening to calming music (tip 5) in the bath (tip 11).
How Do You Unwind at the End of the Day?
Sometimes, it might get to the very end of the day before you get the chance to really relax and unwind. If you don't have long before you want to get to bed, try something quick but very effective, like dimming the lights (tip 8) and snuggling under a weighted blanket (tip 9).
What's Your Favorite Way to Unwind After a Busy Day?
I'm the head of SEO and content marketing for SnackNation, leading a team of 10 people, so my days can get pretty hectic. I love to unwind playing with my dog once I'm done with work for the day.
👉🏽  RELATED POST: How to Have a Self-Care Retreat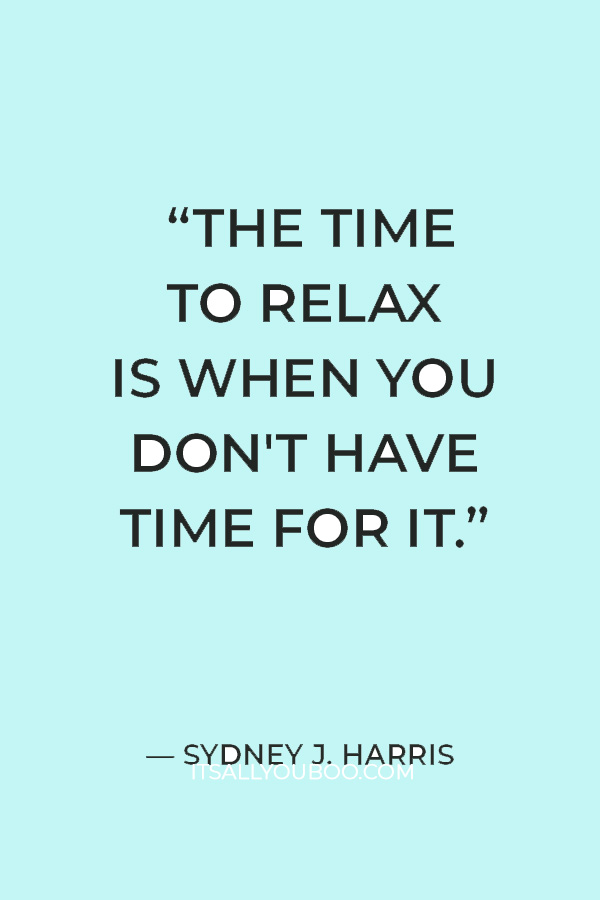 How Do I Relax My Mind After a Busy Day?
It can be hard to switch off after a busy day—even if you've been doing things you enjoy. If you're struggling to let go of work, spend a few minutes getting everything ready for tomorrow. Note down any tasks you need to complete or calls you to need to make.
Then, spend a couple of minutes writing down what you're grateful for about the day. This can help you process the things you've done during your busy day—making mental space for you to relax and unwind.
Get The Ultimate Bedtime Routine
Ready to unwind and relax from stress? To get a better night's sleep?
Sign up below to get your FREE bedtime checklist for a good night's sleep, with simple ideas to help you relax after a long day and ease into sleep.
If relaxation doesn't come easily to you, don't give up. Perhaps you've tried one technique but it's not a good fit for you or your lifestyle.
Try something else instead the next evening—and you might find that everything falls into place perfectly.
And remember, you need to unwind and relax, give yourself permission.
Can't let go of the tension and the stress at the end of the day? Here are 12 ways to unwind and relax after a long day at work. Make your evenings stress-free with these tips by @givecaroo. #StressRelief #Relax #Wellness

How do you unwind and relax after a long day?
---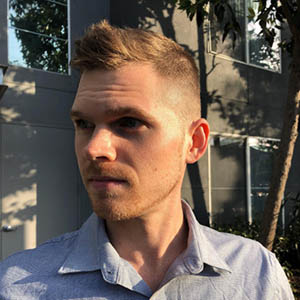 More About Guest Contributor
Richard Fendler is a goal-oriented manager with proven leadership abilities. Expert in increasing productivity and growth marketing through content. Committed to streamlining procedures while optimizing employee talent. Most importantly, dog lover.
Last Updated on September 7, 2021
✕
Sleep Better - Get the Checklist!
+ get weekly tips to help you slay your goals.