Looking for 500 things to be grateful for during this time? Want a list of things to be thankful for in 2022?
We can all agree that this year has been particularly challenging when it comes to gratitude. 2022 is here, but all that anxiety, grief, stress, and sadness of the last few years persists.
It's hard to be thankful when it feels as if the world is falling apart and normal life may never return. For most of us, our lives have never seemed so chaotic, uncertain, and frankly frightening as it does now.
With haunting headlines and curves that just won't flatten, and waves that keep coming, our mental health and emotional well-being are under more stress than ever before. From trying to stay sane while social distancing and working at home with kids, to financial struggles during the crisis and so many of us feeling lonelier than ever before.
We're all doing our best and trying to keep it together, and gratitude CAN HELP. It is one of the most powerful emotions with the potential to wipe away stress, overwhelm, and anxiety. Gratitude helps us find our calm in the middle of chaos, center ourselves, and move forward in a more positive mindset.
If that's something you need right now, enjoy this list of over 500 things to be grateful for no matter what's. Use this list to help you see things more positively, more hopefully than you do now. May it put a smile on your face and help you to feel happier!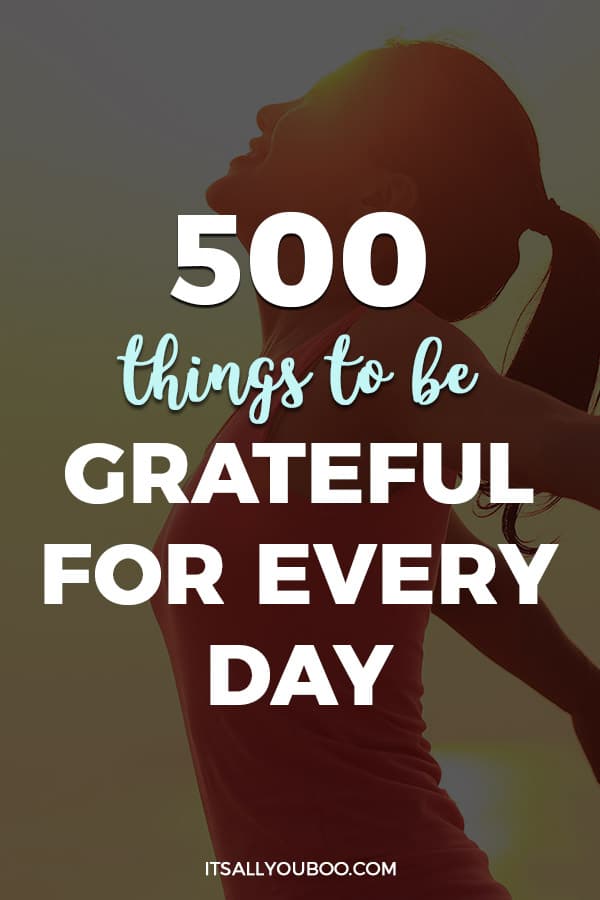 Over 500 Things to be Grateful For
Things to Be Thankful for in Nature
It's all around you, from grass fields to cloud-filled skies. Open your eyes and your heart to the beauty and magic of it all. Breathe it in, deep breaths, and be thankful for it. The slender of nature has the ability to help us relax and slow down in a chaotic fast-paced life. There are so many benefits to spending time in nature.
Sunshine on a cloudy day
Blue skies and clear skies
Clear starry nights
Crisp Autumn days
Flowers blooming
Walks in the park
Strolls on the beach
Beautiful sunrises and sunsets
Ocean views and clear water
Running into the waves
Sand in between your toes
Salty Air you can taste
Big clouds that seem unreal
Misty days and raindrops
Cool breeze on a hot day
Seeing a rainbow
Hot days and warm weather
Mountain top views
The first snowfall
Waking up to foggy days
Getting caught in the rain
Breathtaking waterfalls
Animals and creatures of all kind
Oceans and sea life
Paths in the woods
Perfect summer days
Spring mornings
Four seasons
Mother Nature
Full moon at night
The Circle of Life
👉🏽  RELATED POST: Why is Gratitude Important?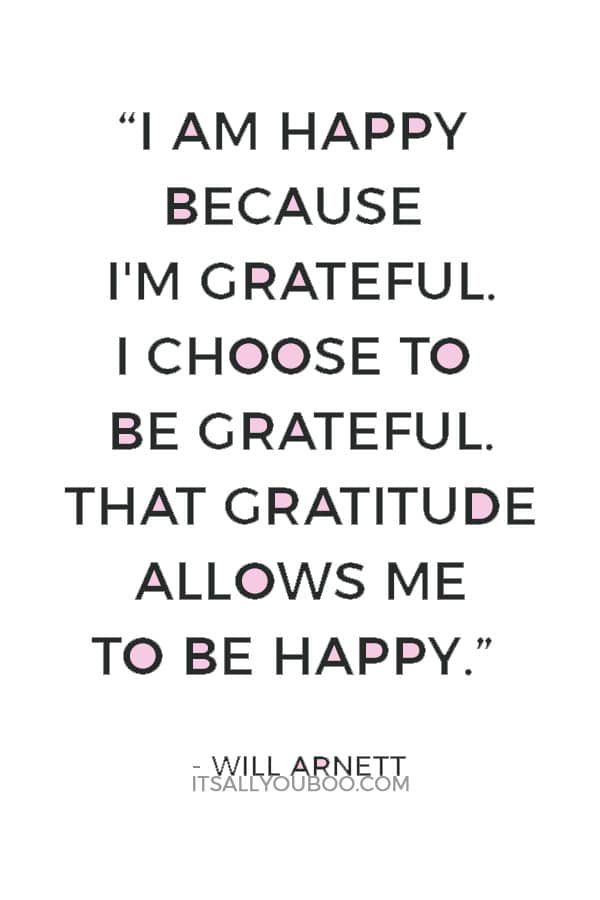 Simple Pleasures in Life to Be Grateful For
Life is all about the simple things. They make your day better, they're what we live for. It's the little things we miss the most because in so many ways they define us and make us feel whole. Be thankful for the simple things in life because they make you happier. Next time you enjoy your morning coffee, or cool shower in the morning, slow down and savor every moment of it.
Water pressure
Cup of coffee
Cozy days being lazy
Warm socks on a cold day
Foot massages and back rubs
Laughing at a good joke
Spending time alone
Winning a game
The weekend
Sweater weather
Deep conversations
The kindness of strangers
Running into a friend
PayDay and bonuses
Fresh air through an open window
Talking to a loved one
Best friends forever
Spending time with Grandparents
Good hair days
Getting presents and gifts
Receiving a handwritten letter
Money in your pocket
Free samples
Getting good news
Freshly made coffee
Falling in love
The laughter of children
The smell of newborn babies
Winning a prize
A text from someone you like
Keeping a plant alive
Candles and essential oils
Having a good cry
The aroma of food cooking
Quality time with your parents
Getting unexpected money
Holding puppies, kittens, or bunnies
Staying up late at night
Driving with the windows open
Dancing like no one sees you
Listening to music too loud
Getting money back on tax returns
Finding something you lost
Taking a walk down memory lane
Daylight savings time ending
Hearing a song you love
Singing in the car
👉🏽  RELATED POST: How to Manifest Gratitude from the Universe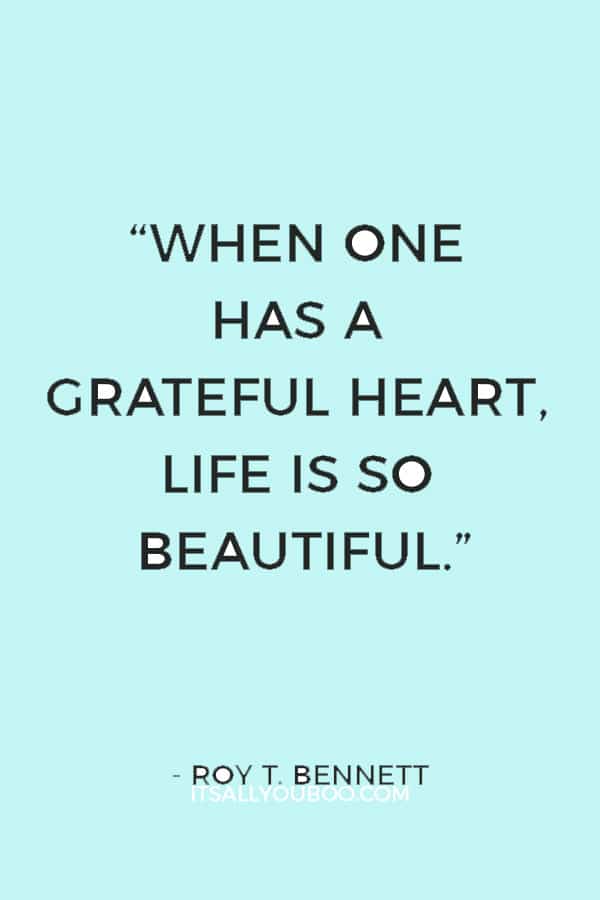 Celebrations and Holidays to Be Grateful For
Yes, gatherings and parties might look different for now, but that doesn't mean we shouldn't be thankful for them! We have memories, we have traditions and they may have changed for now, but we can still enjoy them. We still have what these days throughout the year mean to us and so many others throughout time. Cherish these moments to celebrate and moments to remember the past.
Family traditions
Cheap candy after holidays
Decorations and lights
New Year's Eve and Day
Valentine's Day Cards and Gifts
Singles Awareness Day
Super Bowl Sunday and Football
The Civil Right's Movement
The Suffragettes and the Women's Movement
St. Patrick's Day and everything green
The first day of Spring
Easter chocolates and egg hunts
Mother's Day and moms
Juneteenth Day / Emancipation Day
Father's Day and dads
Christmas Morning
Thanksgiving Dinner
Indigenous People's Day
Trick or Treating
Halloween Decorations
Dressing up in costumes
Winter Solstice and the first day of winter
Christmas Trees and presents
New Year's Eve parties

Modern Conveniences to be Thankful For
So much has changed and continues to change. The world is so different from just 50 years, if not 25 years ago! Recognize that you are blessed and enjoy modern conveniences that previous generations would not even think were possible. These modern conveniences make your life so easy, think about it. How would you do laundry? Cook food? Shop or even travel (when that's allowed)?
Electricity
Running water
Technology
The Internet
Smart Phones
Fitness Trackers
5G Connection
Headphones
Supermarkets
DVR, PVR or on-demand
Online shopping
Black Friday
Boxing Day
Online banking
Emojis
Same day delivery
Ubereats and good delivery
Take Out
Restaurants
Drive Through Lanes
GPS and Maps
Spotify
Email
Messaging
Zoom and Video Chat
Netflix and streaming
Trains and Buses
Cameras
Selfies
Public Transportation
Customer Service
Modern medicine
Vaccines
Hospitals
Doctors
Pain killers
Pharmacies
24-hour stories
Nurses and health care workers
Air travel and planes
Tourism
Foreign imports
Online education
Keyboard shortcuts
Laws and legal system
The right to vote
Freedom of speech
Freedom of religion
Return policies
Ability to call 911
Fire and rescue
👉🏽  RELATED POST: Appreciation Quotes For Doctors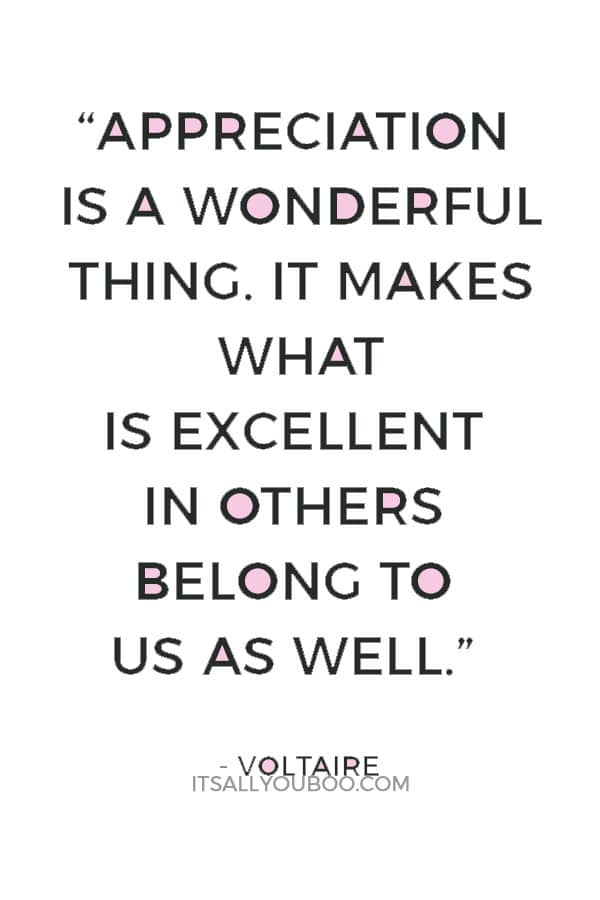 Appreciate All the Things You Love
You know what I'm talking about, those things that are so you! From your favorite outfit and song to your best friend and free samples at Costco. There are so many things to be grateful for that you love and enjoy. More than the simple pleasures you enjoy every day, these are treats that make ordinary days and moments that much better. What things that you love are you grateful for?
Your favorite song
TV shows you're into
That movie you love
A good book
Going out to eat
Favorite outfit
Freebies
Jeans you love
Favorite t-shirt
Date nights
Comfy PJs
Emotional support animal
Shoes you can wear all night
Learning something new
Your perfect playlist
Girls / Guys Night Out
Coffee dates
Home-cooked meal
Your best friend
Movie marathons
New outfit
Blogs worth following
Double features
Support of family
Binge-watching
Long weekends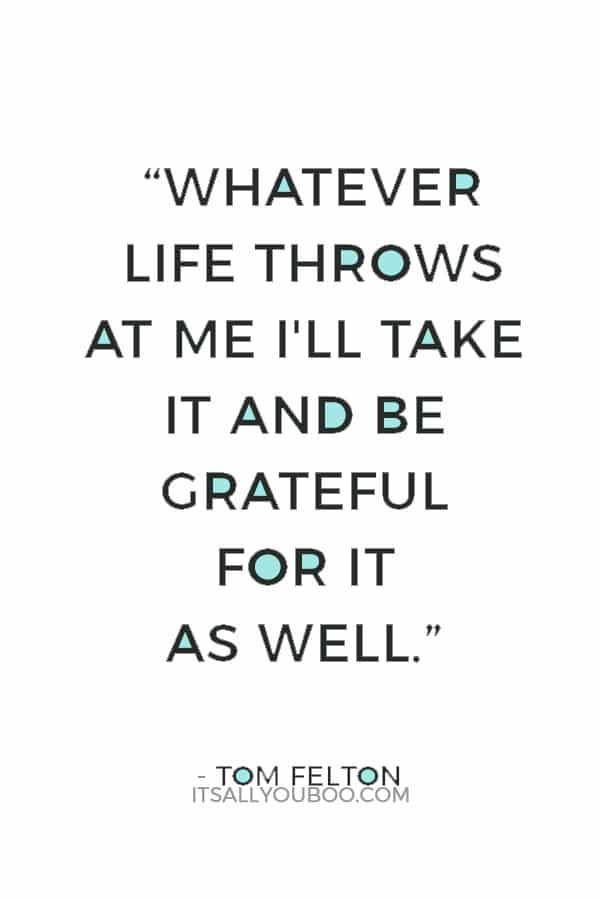 Be Thankful For Things To Do and Places to Go
All the Activities You Could Do
There are so many ways to make a boring day exciting! Most of these activities are all around you. You've likely done most of them at least once in your life, whether you loved or hated it, it's always the experience that you can be grateful for. Since so much is off the table right now, maybe you can add some of these activities to your bucket list? Be thankful for the opportunity to get out there and try something new! Go outside more, and enjoy!
Running through the sprinklers
Riding a rollercoaster
Jumping into the lake
Swimming in the pool
Running into the ocean
Climbing a mountain
Views from the top
Swinging from a tree
Road trips and long drives
Bikes rides, rollerblading
Going for a hike
Sitting under a waterfall
Getting lost somewhere new
Going to sports games
Shopping sprees
Sleeping in a hammock
Playing jump rope
Skipping rocks on the late
Climbing trees or mountains
Listening to music
Skateboarding or longboarding
Rolling down a hill
Tobogganing or sledding
Jumping in leaves
Building a snowman
Looking at art
Picnics in the park
Attending a concert
Stargazing at night
Sightseeing
Fishing and boating
Campfires and camping out
Gardening
Playing Board games
Dressing up
Painting and pottery
Arts, crafts and hobbies
Watching documentaries
Traveling to a new place
👉🏽  RELATED POST: Ways to Practice Gratitude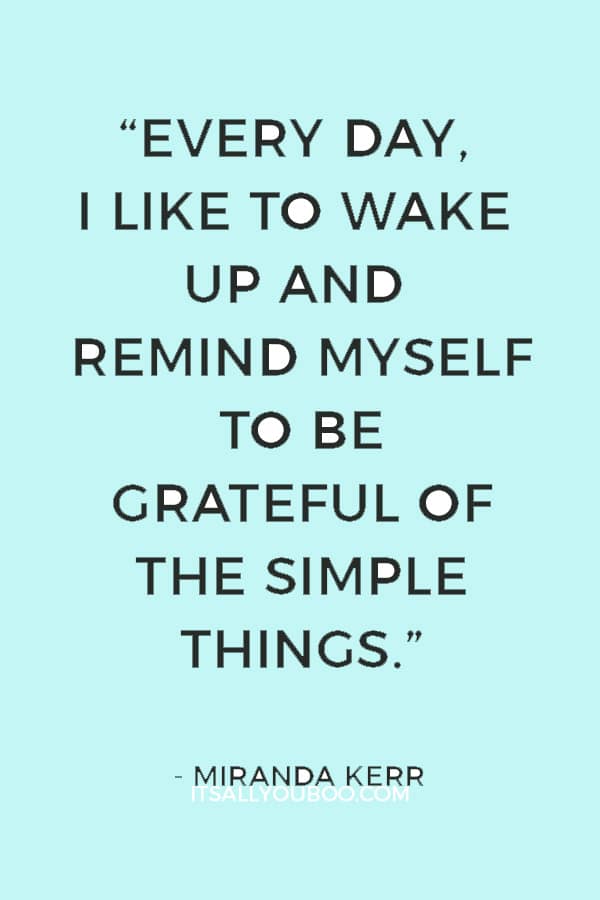 Be Thankful For All the Places You Could to Go
Go for a walk in your community and see all that is around you for you to explore and experience. From local art galleries to quaint coffee shops, you could find your new favorite artist or discover a new coffee spot. These places are perfect for making memories with those you love or even for first dates. They make up most of our childhood memories and teen years, so why not be thankful for them?
Museums
Art Galleries
Historic neighborhoods
Pop up shops
Food festivals
Farmers market
The Fair
Amusement parks
Drive-in Movies
Mini-golf and golfing
National Parks
Recreational centers
Libraries
Arcades
Dollar stores
Cute book shops
Coffee shops
Plant Nurseries
Heritage sites
Antic shops
Theatres and Plays
Food trucks
Conservatories
Movie Theaters
Hairdresser
Spas and Salons
Outlet Malls
Escape Rooms
Food Courts
Haunted houses
Gardens
Candy stores
Toy shops
Flea Markets

Appreciate Every Emotion and Feeling You Can Have
Being emotional can be seen as a weakness or something to be avoided. But, having emotions is part of what makes us people. Right now we're all consumed by a lot of negative emotions, like fear, stress, loneliness, worry, and anxiety. Thankfully, there are just as many if not more positive emotions we can feel. Tap into them, most come through action. Do a kind deed for someone else to feel good, make someone laugh and you'll laugh too. See how it works?
Laughter
Smiles
Curiosity
Joy
Kindness
Compassion
Attraction
Passion
Happiness
Belly Laughs
Safety
Peace
Forgiveness
Love
Pride
Ecstasy
Hope
Serenity
Generosity
Inspiration
Giggles
Pleasure
Forgiveness
Purpose
Surprise
👉🏽  RELATED POST: Thanksgiving Quotes for Friends and Family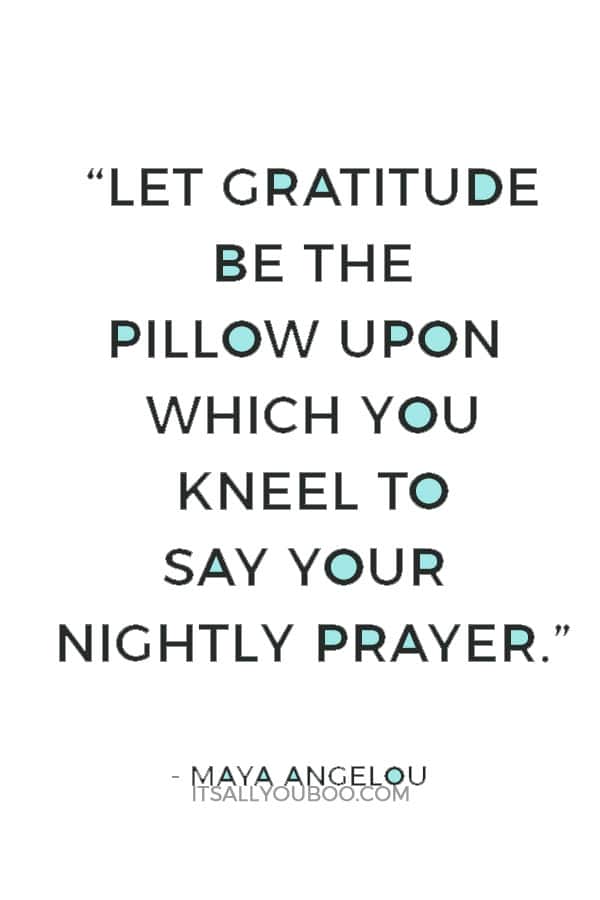 Foods and Delightful Things to be Grateful For
What's your favorite good? What flavors are a delight to you? From sweet and salty, to spicy and savory, there are so many aromas and tastes to delight your senses. No matter your diet or food preferences there's got to be the one dish that makes everything all right. Whether it's your mom's cooking or grandma's secret sauce, there are dishes that define you. What foods are you thankful for?
Being able to savor every bite
Freshly cooked food
Something just out of the oven
Eating dessert first
Spoiling your dinner
Chocolate
Candy and sweets
Freshly baked bread
Homemade pasta
Croissants and danishes
Melt in your mouth donuts
Macaroons from Paris
All types of dumplings
Bag of your favorite chips
Hand-cut fries
Happy hour
Free Samples at Costco
Loose-leaf Tea
Hot Cocoa
Drinking from a fresh-cut coconut
Pancakes and Waffles
Lattes, Cappuccinos, and Expressos
Fresh Apple Pie
Stone Oven Pizza
Montreal Bagels
A strong drink
Authentic Tacos
Hot Sauce
Curries and Spices
Bowl of Cereal
Guacamole and Salsa
Grilled Cheese Sandwiches
Dips and Spreads
Hamburgers and Sandwiches
Pickles and olives
Finger foods and tapas
Chicken Soup with you're sick
Just out of the oven cookies
Movie theatre popcorn
Anything barbecued
Bottomless sodas
All types of noodles
Seafood anything
Marshmallows
Fresh fruit
Cheese
Maple syrup
Sushi and handrolls
Seafood paella
Ice cream sandwiches
Sugar cones and toppings
Popsicles and freezies
Farm to table crops
Fast food of all kinds
Frozen foods
Gluten-free options
Vegan and vegetarian dishes

Things to be Grateful for at Work, School, and Home
Be Thankful At Work For
Love it or hate it, we all need to work. With new challenges being faced in an already stressful workplace, take a moment to just be thankful for all that your job offers and affords you. Working day in and day out can cause you to become resentful of your employment, especially if you're in a toxic work environment. You can, however, at any time take back the joy of your job. You have the power to do that if you change your mindset about it.
Your desk
Work best friend
Office parties
Vacation days
Statutory holidays
Working from home
Going into the office
Getting a promotion
Break time
Watercooler talk
Your first real job
Free work phone
Email autoresponder
Writing off expenses
Getting paid
Being a team member
Your lunch hour
Company culture
Collaboration
Landing a client
Your hideout
Coffee runs
Earning a raise
Private bathroom
Rooftop views
Elevators and escalators
Work Trips
Conferences and events
Taking time off
Free parking
Your career
Great coworkers
Being challenged
Free coffee and drinks
Your boss or team lead
Fancy boardrooms
Slack and messenger
The ability to quit
Fridays
Day Offs
👉🏽  RELATED POST: Gratitude Quotes for a Happy Thanksgiving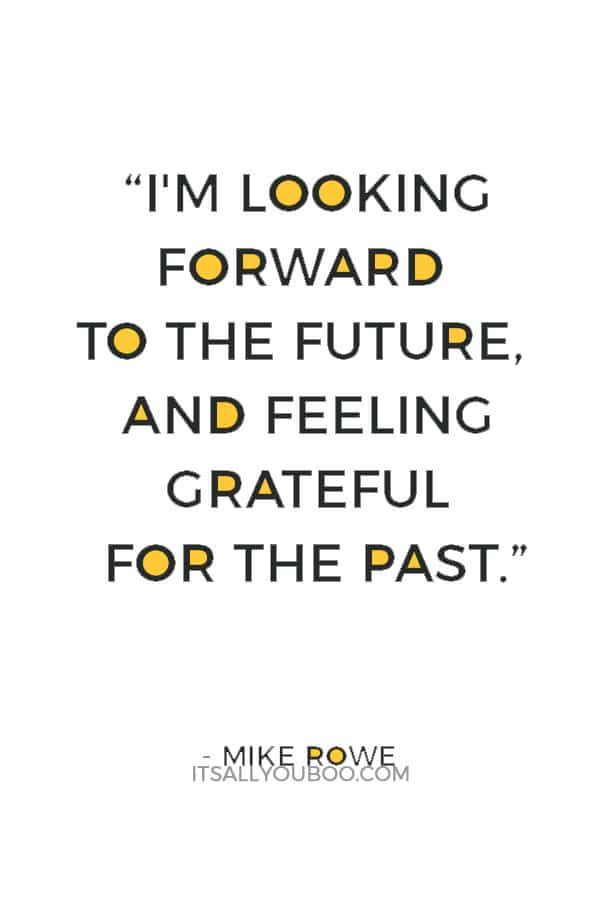 Things to Appreciate About School
There are two types of students, those who love school and those who don't. No matter where you are on that spectrum, especially about online learning, there are so many things to be thankful for about school. From life lessons learned and opportunities achieved, going to school is a privilege to be appreciated.
Favorite teacher
New school supplies
Fresh textbook
That pen you love
Getting an A
Studying with Friends
Snow Day
Classes being canceled
Living on Campus
Roommates
Weekends
Reading Week
March Break
Spell check
Time away from Parents
Freedom
Learning new things
Clubs and societies
School Spirit
Passing notes
Sneaking snacks in class
New experiences
Meeting new people
Finding your major
Getting to class on time
Free Wi-Fi
Improving your grades
Typing notes up on a laptop
Going home for the holidays
Having clean laundry
Home-cooked meal
Vending machines
Skipping class
Library and resources
Energy drinks
Labs and technology available
Changing your Major
Getting into the class you wanted
Opportunities for advancement
👉🏽  RELATED POST: Thank You Quotes for Teachers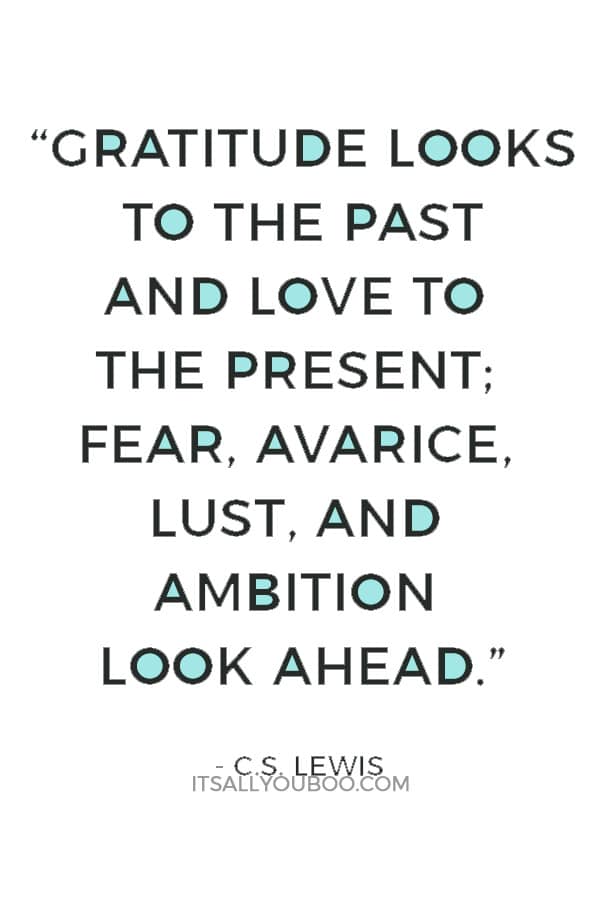 Be Thankful at Home For
Home, the place you live, sleep and most likely work and or go to school in. Home has become a lot of places these days. It's also the place where you have so much to be thankful for. More than just the simple things, your home is filled with things that make you feel safe and secure. Think about that, if you're reading this you are likely one of the lucky people on planet earth who has somewhere safe to live. Be grateful for that in hard times!
The roof over your head
Bed and pillows
Sweet dreams at night
A bed to sleep in
Hairdryer
Flat iron and curler
Hitting snooze
Freshly washed Sheets
Sleeping in
Breakfast in bed
Waking up before you alarm
Blankets and throws
Feeling carpet on your feet
Toothpaste and mouthwash
Running water
Flushing toilets
Hair products
Sprinklers
Deodorant
Food in the fridge
Coffee maker or kettle
Washer and dryer
Dishwasher
Comfy couch
Power naps
Pets
House plants
Spending time with family
Living room
Sofa and cushions
Having people over
Dinner parties
Cupboards and storage
Your wardrobe
Microwave
Shoe collection
Bubble baths
Hot showers
Cuddles and kisses
Fresh laundry
Breakfast for dinner
Vacuums or central vac
Comfy clothes
Safety and security
Alarm System
Being tucked in
Goodnight kisses

Find Gratitude in the Past, Present, and Future
Be Thankful for in the Past
In many ways, we are our past. Our life is a story of all that's happened to us. We can take that as an opportunity to grow or to not. You can let it limit you or set you free, even when it's uncomfortable and hard. There is a healthy way to appreciate the past, while still living in the present. Enjoy this list of things to be thankful for in your past.
Childhood memories
Seeing Old photographs
Long lost friends
Finding old Yearbooks
Old recordings
Getting tucked in as a kid
Bedtime stories
The first time you were scared
Sneaking out of bed
Social media memories
Bad school photos
A walk down memory lane
Reminiscing
Feeling Nostalgic
Rewatching Old Movies
Learning to tie your shoes
Lessons your parents taught you
Friend requests from past friends
Growing up with siblings or cousins
Getting in trouble
Items from childhood
Ability to donate or giveaway
Still having your Favorite toys
Using your imagination
Discovering your heritage
Fitting into jeans from 10 years ago
When things come back in style
Hearing your favorite band on the radio
Reunion concerts and tours
Eating food from childhood
Remembering the good old days
Sacrifices your parents made
Listening to oldies or throwback stations
Running into people you used to know
Retelling stories of the past
Reading old journals and diaries
High School and class reunions
Your parents telling you stories
Thinking about your first love
Remembering heartbreaks
Past disappointments
Learning about your ancestors
Catching up with old friends
Find Gratitude in the Present
You're still here, you are right here, right now. Take a deep breath and appreciate that. Be thankful for the things holding you up and allowing you to experience life. Nothing is always as bad as it seems, there is good all around you. Open your eyes, use your senses, and just be thankful for all of it.
Waking up today
The oxygen in your lungs
Gravity holding you in place
Being on planet earth
Sense of smell
Your mind and cognition
Being able to see
Ability to read
Thinking and thoughts
Your health
Feeling and touching
Hearing and sounds
Today's weather
All that you have
Your immune system
Who you are
Being alive
That you're here
Seeing colors
The health of family and friends
Clothes you're wearing
Last thing you ate
Opportunities to change
Extended family
That this is not the end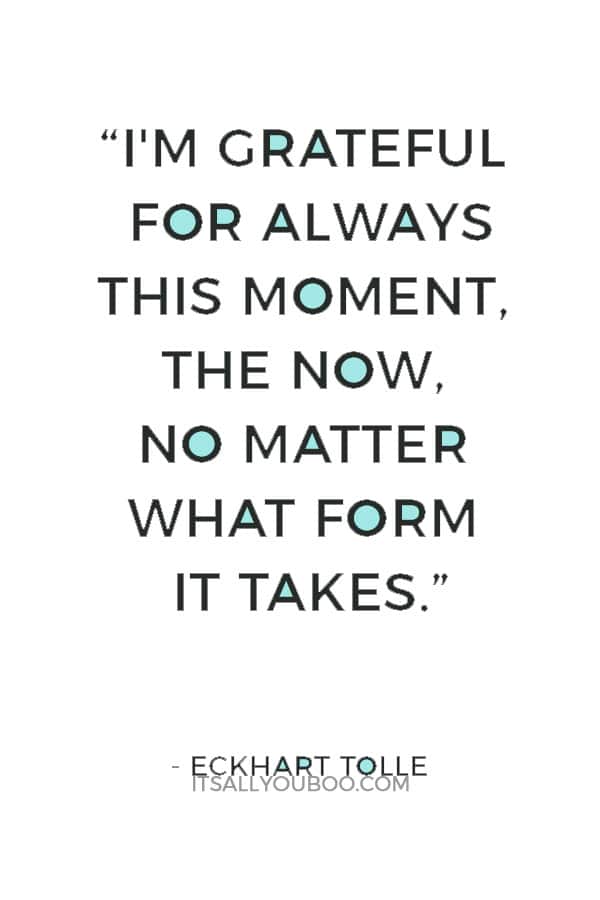 Things to be Thankful in The Future For
Be appreciative of what is yet to come! The future is not written as yet, it is determined by your actions today. What steps can you take to make the future brighter and better for you and those around you? You have power, you have potential and you can make anything possible. Get inspired and motivated today about your future. I know that I am.
Setting goals
Making future plans
Being motivated to change
Achieving your goals
Making progress today
Dreaming about the future
Seeing your dreams come true
Believing you can do it
All the good things coming your way
Finding a new passion
Having hope for the future
Checking things off your to-do list
Being excited for what's next
Tomorrow is a brand new day
Checking things off your bucket list
And All the Life Lessons You've Learned
You'll live and learn. You'll make mistakes and learn from there. That's what life is all about, growth and change. There are so many life lessons that you should be grateful for, whether you've learned them as yet or not. These are just a few, what life lessons are you thankful for?
Being completely unique
Growing as a person
Learning from past mistakes
Having opportunities
Becoming more open-minded
Changing your mind
Being whoever you want to be
You are more than enough
Changing your life for the better
Making small changes
Finding something you love
Being passionate
Moving on from your past
Yours have to love yourself first
Getting out of debt
Hard work pays off
Becoming your best self
The wisdom that comes with experience
Nothing is a waste of time
The setbacks are setups
Failure is just feedback
Free 30-Day Gratitude Journal
Need help figuring out what things you are thankful for? Get your FREE Printable Gratitude Journal, with 30 days of self-reflection prompts.
As impossible as it might seem through all of this, we have new reasons to be thankful.
To be honest, they were always there, but we're more aware of these simple daily delights, everyday miracles, and blessings beyond measure are essential to getting through the day (especially the hard ones).
I hope this article helps you to start seeing life with your gratitude glasses on!
What should you be thankful for today? Click here for 500 things to be grateful for every day, no matter what, with gratitude examples for work, home, and school. #Gratitude #Thankful #Grateful #Thanksgiving

What things are you thankful for today?
Last Updated on November 19, 2022
✕
Get your FREE Gratitude Journal
+ get weekly tips to help you slay your goals.