How do you manifest business success? How can the Law of Attraction grow your business?
Would you believe me if I told you that it's easy to manifest business success using the law of attraction?
Well you see, everything is easy when you look at it in that way.
And easy doesn't mean "half-done", it just means that there are no real obstacles or impediments for manifesting what you want.
I'll show you how to manifest business success from a business and spiritual point of view. The best of both worlds in my opinion.
This is based on my own experience so I'm happy to share my journey with you all so you can have your own law of attraction business success stories.
Having said that, your journey is unique. Take my recommendations and follow your intuition. You always know what's best for you.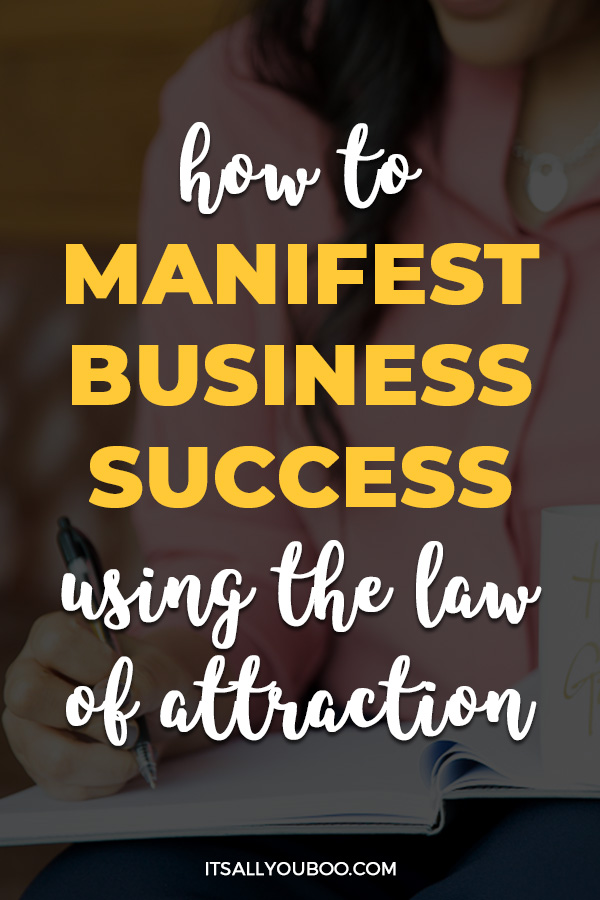 How to Manifest Success
Alright, this is the tea you came for… but wait.
I just have to quickly begin by telling you that you can manifest success in any area of your life. Here, you'll learn to approach the business side of your life but you can do so with almost anything you set your mind to.
To give you a few ideas, you can:
Are you excited yet?
👉🏽  RELATED POST:  How to Define Success in Your Own Words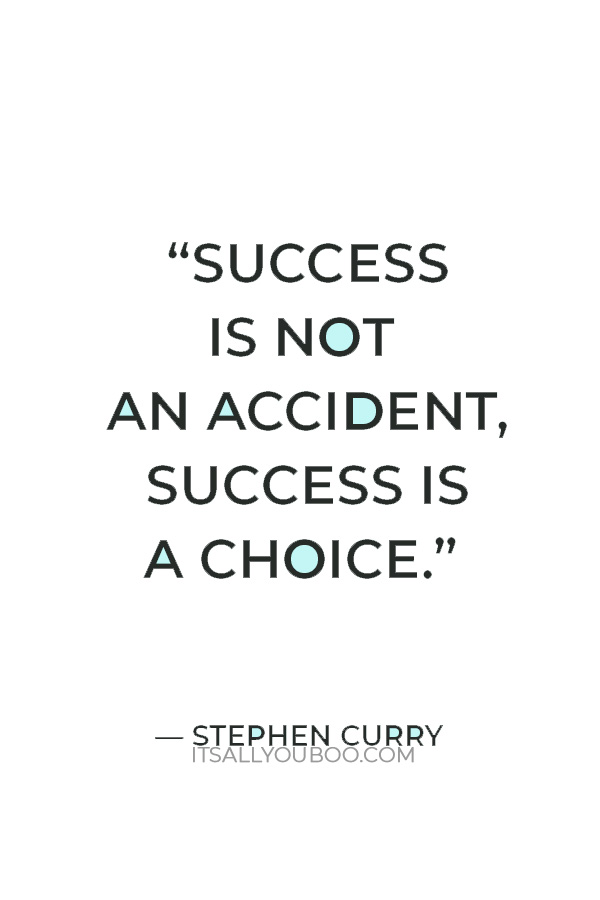 How to Apply the Law of Attraction in Daily Life
Before we jump into the business territory, I'll briefly mention some law of attraction's methods and techniques that can be applied to any activity, so you can see how easy it is to elevate them into more specific areas of your life or business.
For example, let's say that you've been procrastinating on an essay for a week now, the due date is close and you know you just have to get to it. It's not hard but you get distracted every time you sit down to start, therefore, frustrated, and just leave it.
#1.
Create An Affirmation
You can literally create an affirmation and repeat it in the morning as soon as you wake up. It's as simple as "Today I will start writing my essay" or more exact like "Today I write the first 500 words of my essay".
The author Louise Hays has beautiful positive affirmations you can use for your daily life.
Your successful business affirmations could be:
Every month my business grows in income
New clients find me every day
I am a sucessful business owner
My customers love my products
I am a magnet for success
I am worth of business success
#2.
Do a Quick Visualization
You could do a quick 3-minute visualization and picture yourself turning on your computer, typing your essay without any distractions, and being completely focused. 
As you can see, those were two types of Law Of Attraction techniques: positive affirmations and visualization.
I'll show you how to manifest business success with these and more methods.
Ready?
👉🏽  RELATED POST: How to Create a Vision Board that Works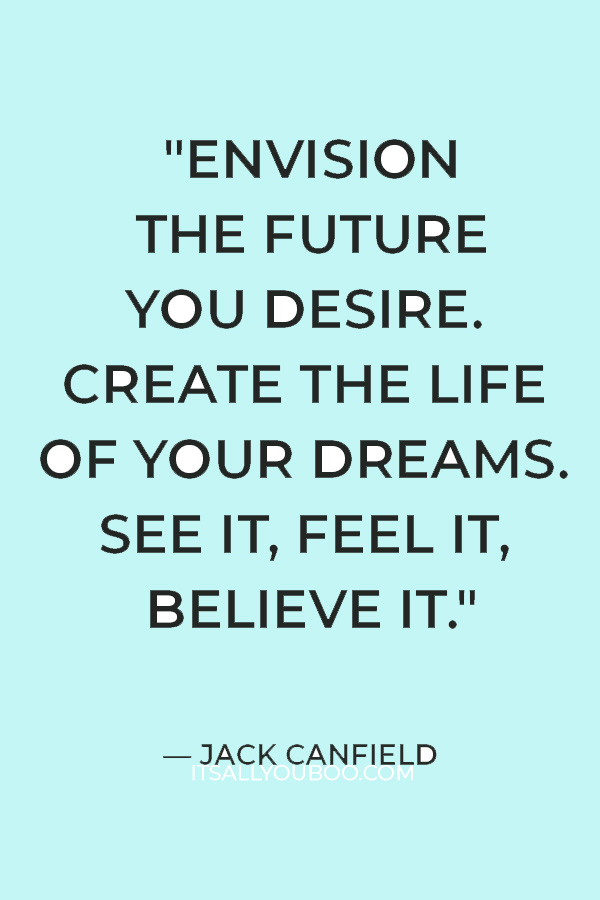 How Can the Law of Attraction Grow Your Business?
You can implement the Law of Attraction in your business using positive affirmations and visualizations (see above). If you currently have a preferred method, use that. We all resonate with different things and the same thing applies to The Law Of Attraction.
The key on how to manifest business success is to be certain of the goals you want to achieve for your business.
You need to:
Go more in-depth
Go beyond "success" and define what success means for you and your business
Avoid comparing your business journey with someone else's results
Avoid metrics that depend on platforms and algorithms like a video going viral
Owning your business and your role in it.
How to Manifest Business Success
The main takeaway for applying the Law of Attraction to any dream, wish, or goal you have is to actually believe in it.
Do you want to manifest success? Do you believe you can be as successful as your envisioning it in your head?
The answer needs to be "yes".
If you say something like "I hope so", "I'm okay with whatever happens" then you're not 100% there yet.
👉🏽  RELATED POST: How to Achieve Business Goals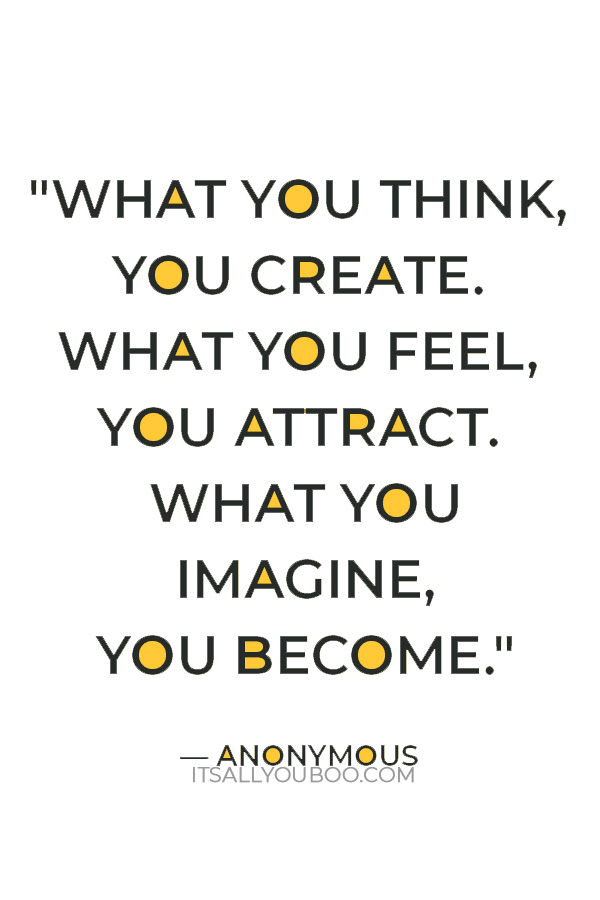 True Story About Manifesting… Almost
Storytime: I once participated in a giveaway from a close friend, so it was a small giveaway with around 50 participants. I manifested that I won that Mac computer she was giving away for almost a month. I even watched an unboxing video to put myself in that moment using visualization.
During those weeks I talked with my friend and spoke as if I was the winner and I already had that Mac on my desktop, I was very confident.
The day of choosing the winner came and that morning I had talked to my friend on Whatsapp and I said something like "Yes I'm going to win it, although if I don't win that's also fine" and oh man, that killed me!
For just one second I admitted that not winning was an option and guessed what happened…
👉🏽  RELATED POST: How to Overcome Self-Doubt
Well, she did live-stream the event to show people everything was transparent and all, and my name came up not once, not twice but THREE TIMES.
She did this method where you choose two names and the third one is the winner. So when my name appeared she'd put it back in. And it showed up two times! She also had a consolation prize where my name showed up again but not as the winner.
I was so confident and then I second-guessed myself. I'm 100% sure that if I hadn't said that, I would've won that darn computer or even the second prize.
Moral of the story: be absolutely confident of what you want and don't let doubt sabotage your success.
What Type of Success Can You Manifest?
You can as far as manifesting financial success, or internal aspects such as growing your team, being able to hire more people, being able to travel while working, doing conferences if that's your thing, collaborating with other people in your niche, reaching your quarterly business goals, growing as a person, growing as a leader and business manager/owner.
There's no limit to what your mind can think, therefore, there's no limit to what you can manifest.
👉🏽  RELATED POST: How To Clear Limiting Beliefs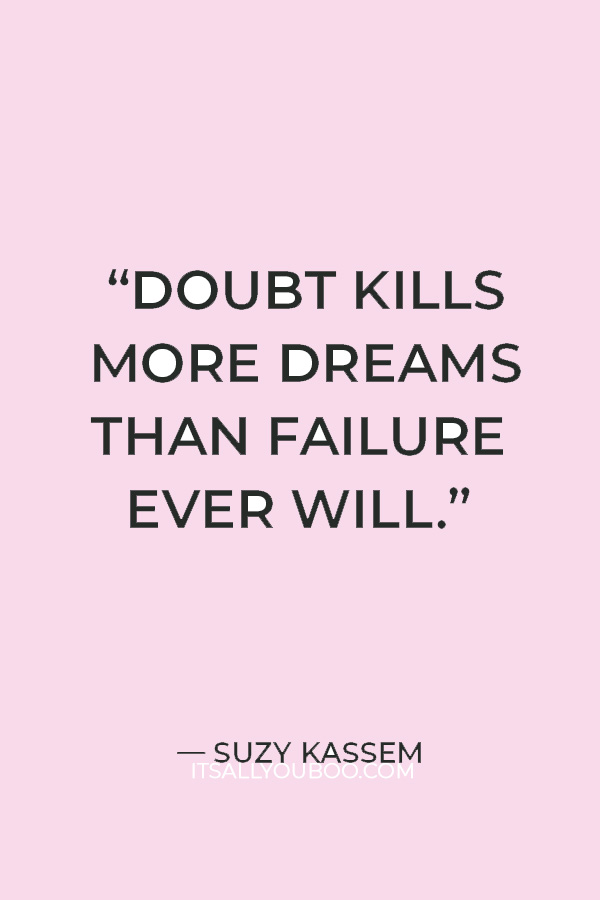 Here are the steps you need to follow to manifest business success:
#1.

Review Your Business's Year
Even though it's only been a few months, do a quick checkup of how your business is doing. If you haven't started your business yet, go over your notes and resources, see what's missing and you can improve.
#2.
Write Three Goals You Want to Manifest Within a Year
You can include terms related to money, growth, creativity, people, etc. It's best to use a longer time frame, the Universe needs to get things organized boo!
👉🏽  RELATED POST: Professional Goals for Beauty Businesses
#3.
Use your Favorite Method
Now that you're crystal clear on what you want to manifest with your business, it's time to put it into practice. So the question is: is one method better than the other? The answer is no. In this case, I'd recommend you to do a vision board.
Vision boards are great because you get to see in images your desired outcome. Pure visualization during meditation is also very powerful, but it can be tricky because we tend to add something new every time.
And for LOA to work efficiently, you need to focus on one thing at a time. Or at least the same things at a time. That's why a vision board is easy to see, visualize, feel and tap into.
If you want to see more, check out this post where you can learn how to make a vision board for your business.
#4.
Trust Yourself
Easier said than done, I know. However, as I mentioned at the beginning, this is the key to making the law of attraction work for you. It does not matter what method you use, if you don't fully believe in yourself/the universe/the process/divine timing all of these will get you nowhere.
My number one tip is to lose control. Forget about control and let the Universe arrange and return what's meant for you.
👉🏽  RELATED POST: How to Prepare for a Successful New Year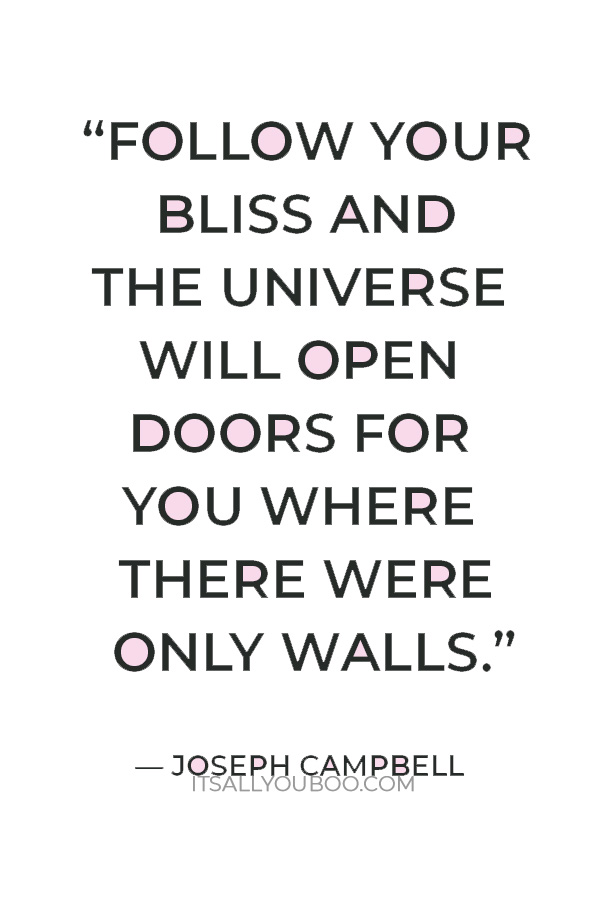 #5.
Detach
This is also a tricky one. Detaching from your desires and goals does not mean losing hope or giving up.
Do you want to make 5k a month with your business? That's totally reachable, however, the more you think about it -about not having it- the more you are kind of fixating on it. If you're coming from a state of "lack" then that's what you'll get. If you're coming from a place of abundance, acceptance, and trust, that's what you'll get.
If you have debts and that's why you want to manifest business success and abundance, be sure to forget fear. I'm not telling you to act like you don't have debt but more to act like you actually have enough income to successfully pay out your debt.
There's a very thin line between "acting as if" and being grounded and in the present moment. It's about acknowledgment and trust.

#6.
Be Consistent
Can your business goals manifest all of the sudden? Yes. Do you need to take action? Preferably, yes!
I'm a firm believer that you can definitely speed up the process and manifest business success if you take action first.
This means showing up every day. Even on the days when you're feeling tired or with a lack of inspiration. Just do a 30-minute task related to your business, but be there.
It's easy to feel frustrated and disappear. And then your goals prolong and take forever to happen, and then it feels even worse, right?
We're all a little impatient when it comes to manifesting business success, I know.
You want your business to thrive and to actually make a living from it. Just remember to be patient and that progress is better than perfection.
👉🏽  RELATED POST: How to Achieve Business Goals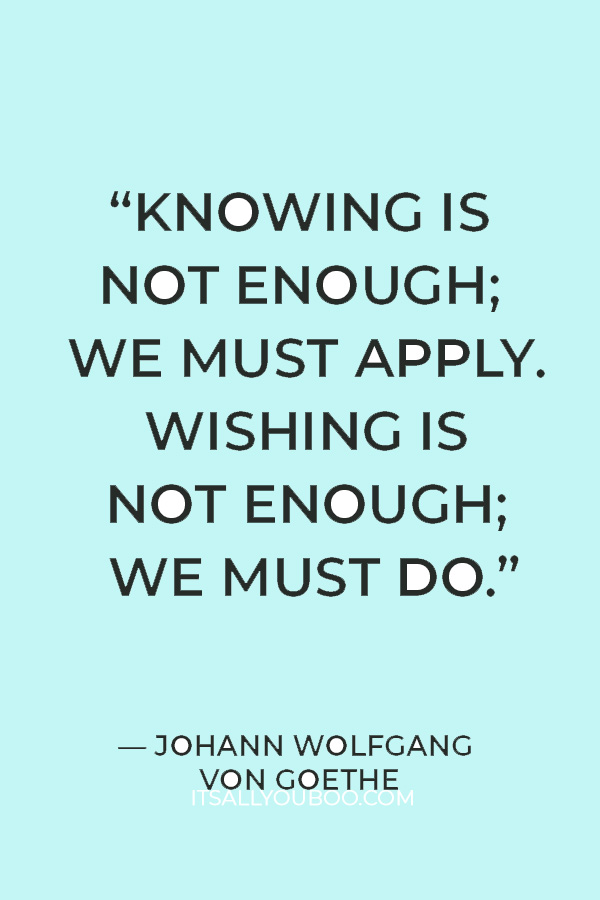 #7.
Keep Track of your Progress
You'll learn to love planners and agendas and just overall organization.
I'd totally recommend starting with a simple notebook you can use as a planner. If you want to go further, you can definitely use a proper planner. There are many useful digital planners nowadays. I personally use a proper physical planner because I love to write things down with pen and paper.
Keeping track of your progress is a great way to keep yourself encouraged in your business journey. If you've ever wondered how famous entrepreneurs manifest business success, you'll see that the majority of them plan their day ahead. They even plan their daily breaks and yearly holidays beforehand.
If that's a bit too much, then just set your top three priorities for the day and make sure to keep your planner or notebook close to you.
#8.
Set it and Forget it
I'm here talking about detachment again. The second key to manifesting business success with the law of attraction is to just let it go. Be sure of what you want, and let it go. Be sure you're going to get it and… you guessed it… let it go.
One thing you don't need to be sure of is "the how". Just trust your own journey, trust your inner being, higher self, the universe, God, or whatever you believe in.
Forgetting doesn't mean stop wanting it, it just means that you're so sure you're getting it, you don't even worry about it.
👉🏽  RELATED POST: How to Manifest Gratitude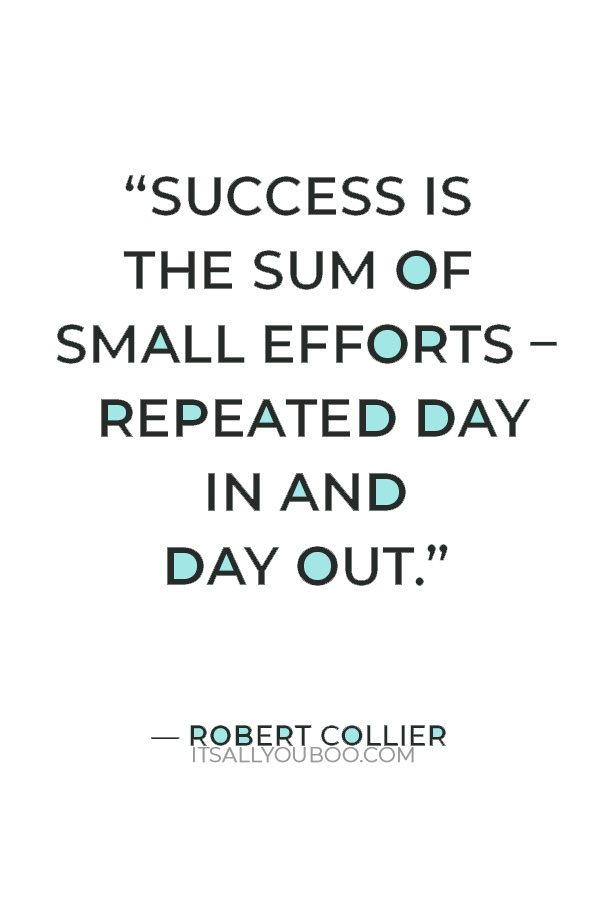 How You Can Manifest Business Success
As you can see the main takeaway on manifesting business success is to: define what success means for your business, set it into goals, and use the SMART system if you're having issues on how to set business goals.
Then, choose whichever law of attraction method you prefer (I recommend using a vision board), trust, detach and let it come to you.
Printable Vision Board Quotes
Ready to create a vision board to help you manifest your business goals and objectives? Get your free printable vision board quotes. Each design features brushed ink letter detailing and is the perfect addition to any vision board.
This download comes with 10 high-resolution, graphic quotes ready to be printed and displayed. To make them the perfect size for your vision board, print 4 or 6 per page. Add a pop of color by printing them on colored paper.
That's the process in a nutshell, but it could take you a whole year and that's absolutely fine.
The truth? It took me a year actually.
My vision board was meant for that and it did work. During that year you cannot imagine the other things that happened. I moved out to a new, much better place. I traveled, I met with friends from junior high school I hadn't seen in years. As you can see, those were things that are not directly related to my business, but still, make me really happy and that's the key.
Keep living and enjoying your life. Your business is not your life, you are.
Your friends, family, pets, house, experiences, companionship, solitude, whatever makes you happy is a component of your life and your business is just another part of it.
What is the Law of Attraction in business? This is how to manifest business success using the law of attraction. Become successful today! #LawOfAttravtion #LOA #BusinessSuccess #BusinessMindset

Ready to manifest business success with the law of attraction?
---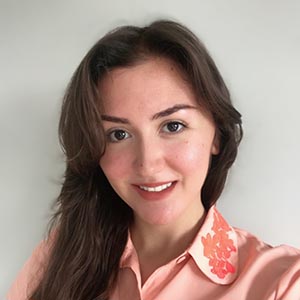 More About Guest Contributor
Hey there, I'm Tania Celeste and my mission is to help other women entrepreneurs succeed with their small businesses using the best productivity tips and digital resources. Connect with me at My Online Purpose.
Last Updated on August 8, 2023
✕
Get Your Vision Board Quotes
+ get weekly tips to help you slay your goals.