How do you manifest money in 24 hours or immediately?
Can you manifest money overnight? Does manifestation work?
Money can feel elusive and out of reach like there's only so much in the world and you only get a tiny slice. It can feel incredibly frustrating that such an essential resource feels so hard to get, but what if you could make more money without working harder or winning the lottery? Keep reading to learn how to manifest money.
The truth about money is that it's just energy. It's something humans made up and the paper, coins, and numbers in our bank account are just a representation of this energy.
Humans are also energy, we're all made up of vibrating atoms. Even your thoughts are made up of energy, they're created when neurotransmitters in the brain create electrical signals that travel to thousands of neighboring neurons.
So if money is just energy, and you're energy, what if you got on the same page? What if you got on the same energetic level as money, what would happen?
Well, via the law of attraction you would start attracting more money to you in the same way flowers attract bees. Exciting, right?!
Sounds great, but how do you become aligned with the energy of money so that you can manifest more of it? I'm so glad you asked, here are 5 vital things you need to do (or stop doing) to manifest money with the law of attraction.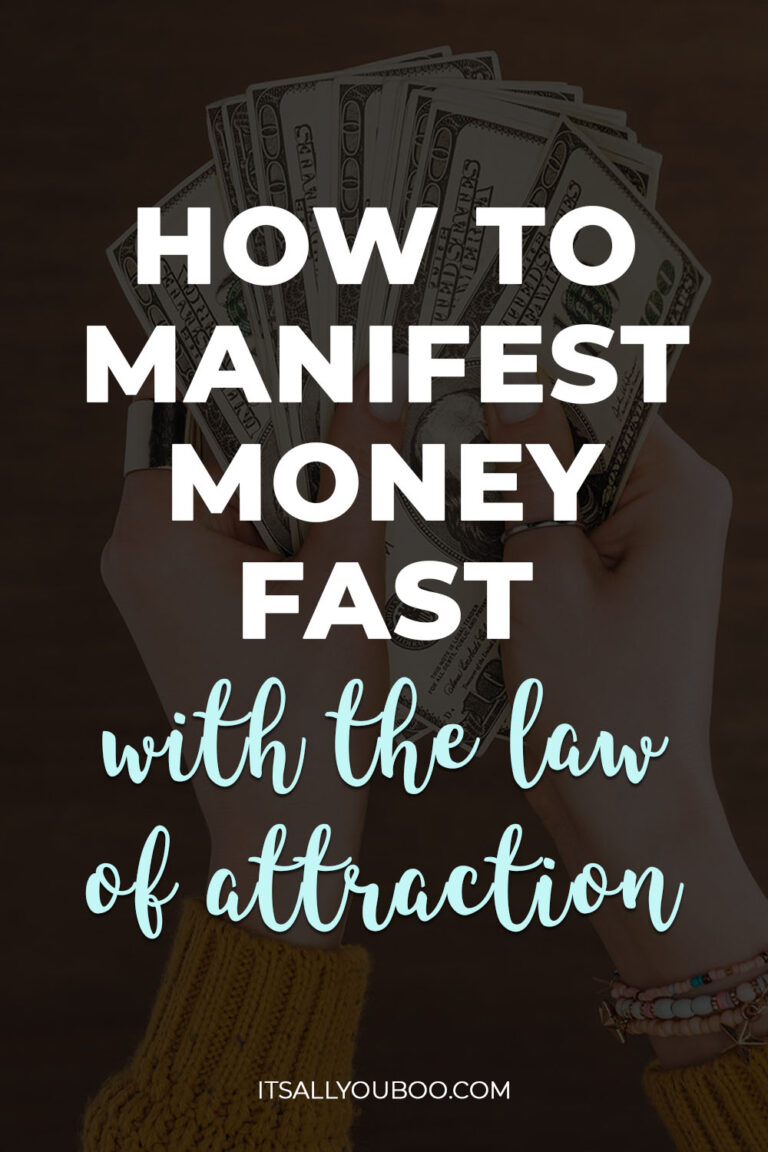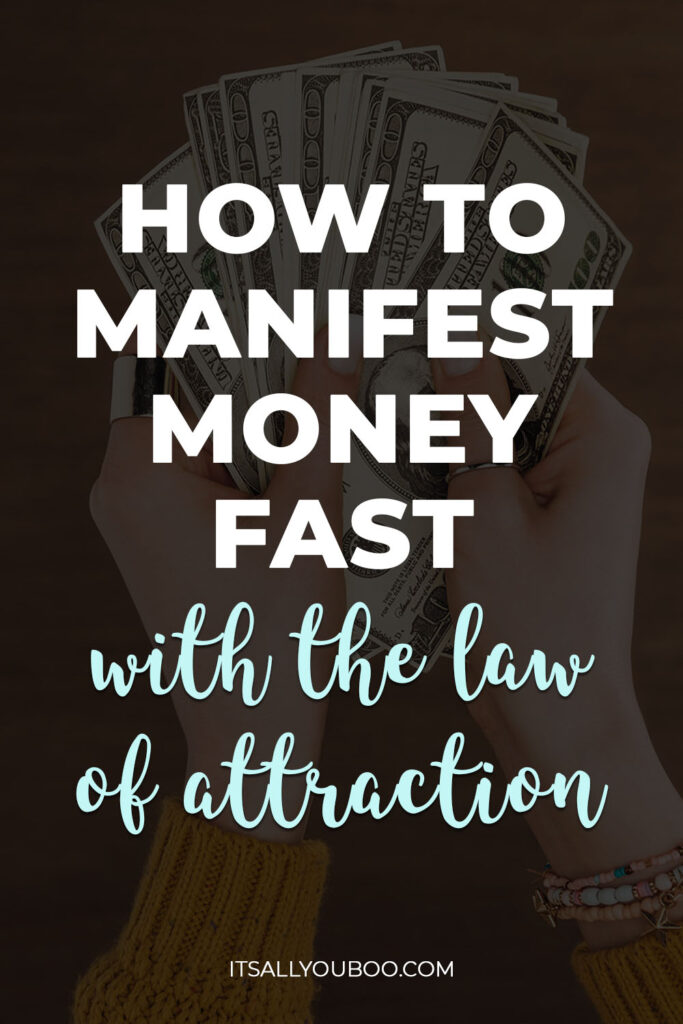 ---
5 Tips to Manifest Money Fast with the Law of Attraction
#1.

Elevate Your Money Mindset
Having the right money mindset is so powerful and absolutely essential. If your mindset around money involves a lot of thoughts that say, "I'm going to be broke forever" or "making money is impossible" then what are you attracting?
More ways to stay broke and keep money out of reach.
The secret to manifesting money is that you have to actually believe it's possible for you. You have to KNOW that it's a done deal, that money is on its way to you and that you are worthy of having as much as you want.
Change the way you think and talk about money to yourself. Use law of attraction money affirmations daily, tell yourself:
I am open and ready to receive more money.
I am a magnet to money.
Money is an infinite resource that flows to me every day.
The Universe loves to delight me with unexpected money.
Every dollar I spend comes back to me multiplied by ten.
👉🏽  RELATED POST: How to Manifest Your Dream Life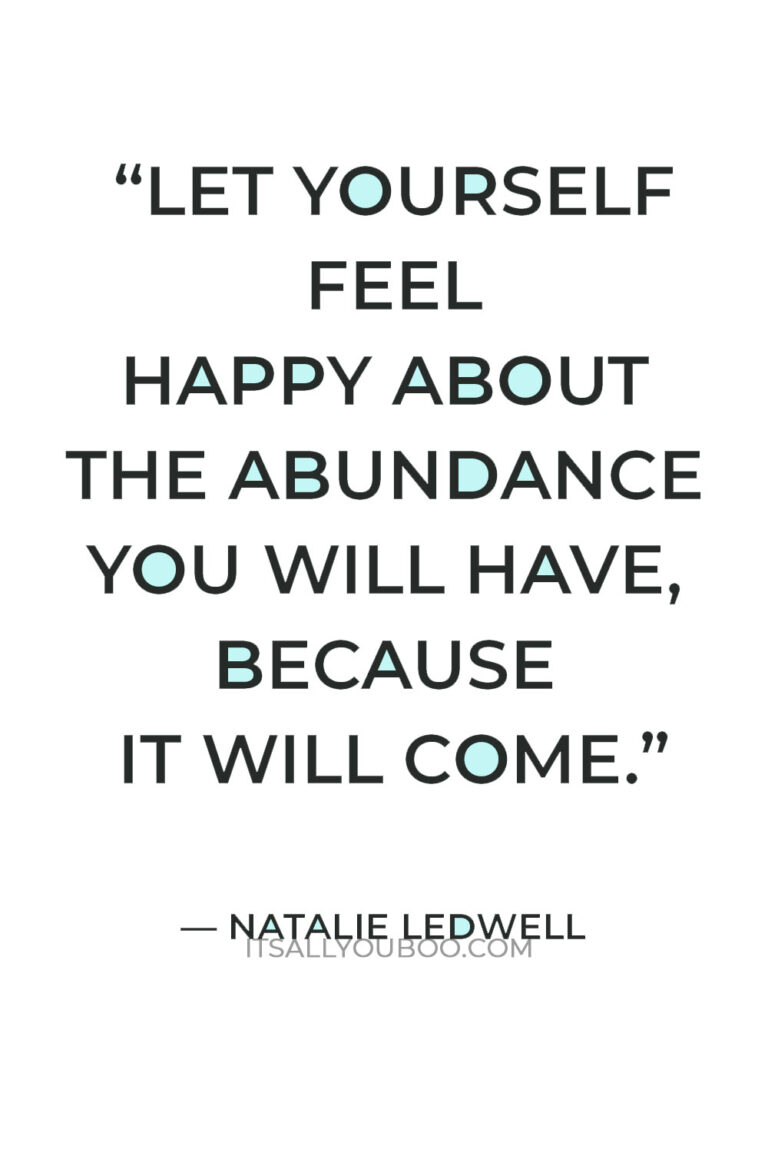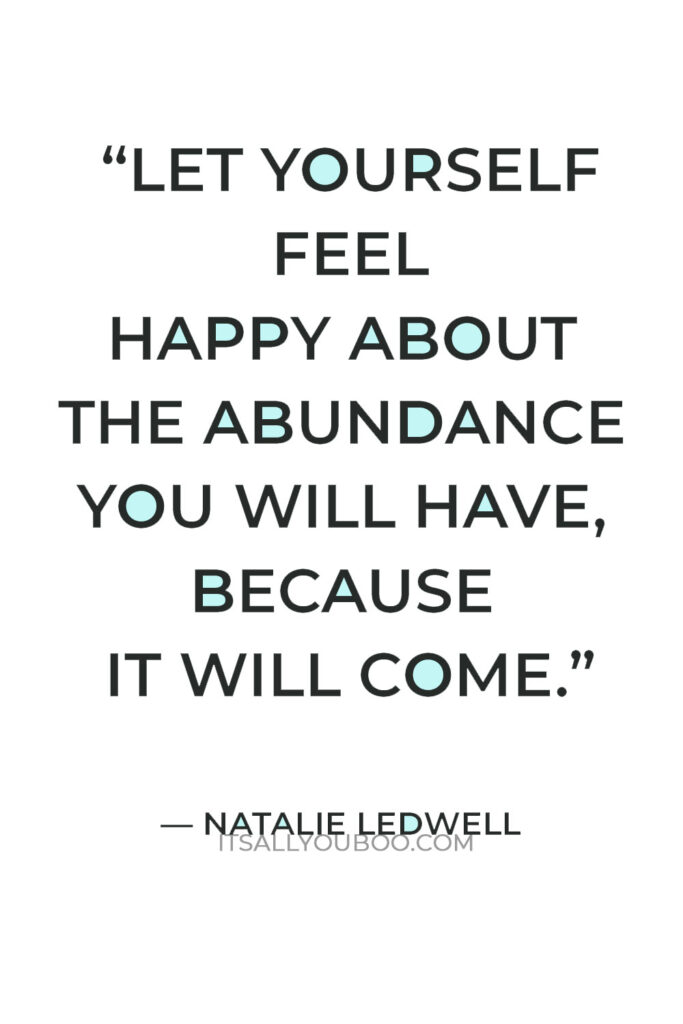 That sounds like a much better way to welcome more money into your life than if you're always complaining about it, right?
A lack mindset will keep you stuck in your current financial situation, but if you consciously decide to have an abundance mindset you'll quickly start manifesting more money.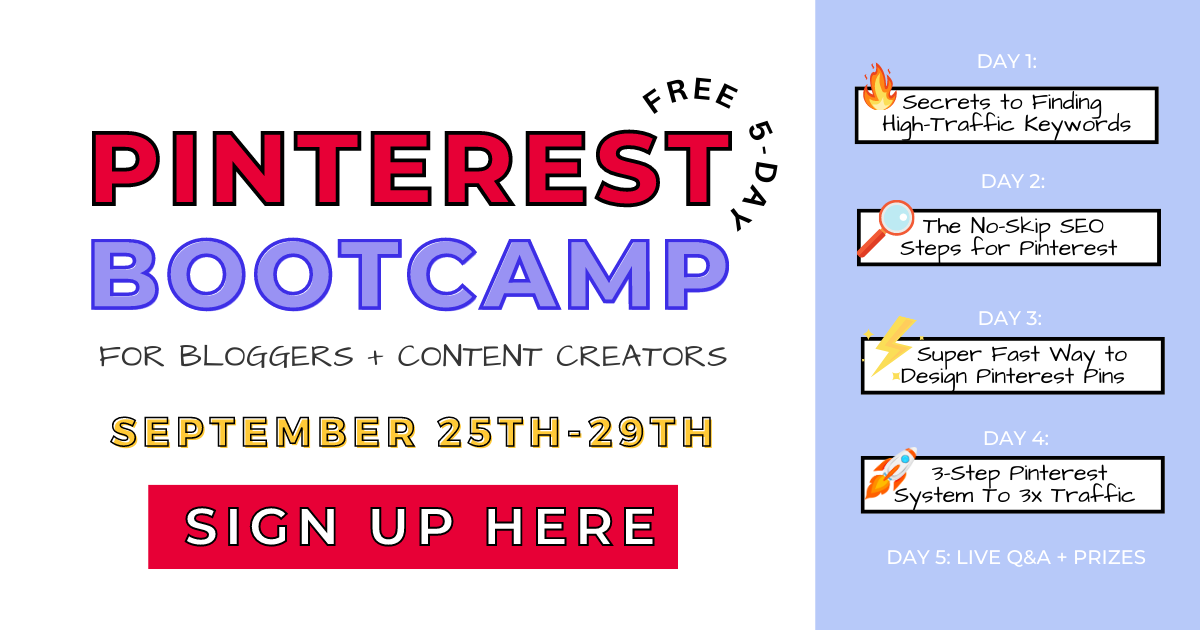 #2.

Manifest Money by Being Grateful
How do you feel when you give someone a gift and they don't even say thank you? Does it make you want to give them more gifts in the future? No way!
Not being grateful for the money you have right now repels abundance. Being grateful for the money you already have, even if you only have $5 in your bank, sends a signal to the Universe and your subconscious mind that you want more of it.
When you're learning how to manifest money, appreciating the money you already have is key.
Gratitude raises your vibration and gets you in alignment with the energy of money. Did you know the law of vibration works hand in hand with the law of attraction? Learn more about the law of vibration and find 26 ways to raise your vibration.
👉🏽  RELATED POST: 500 Things to be Grateful For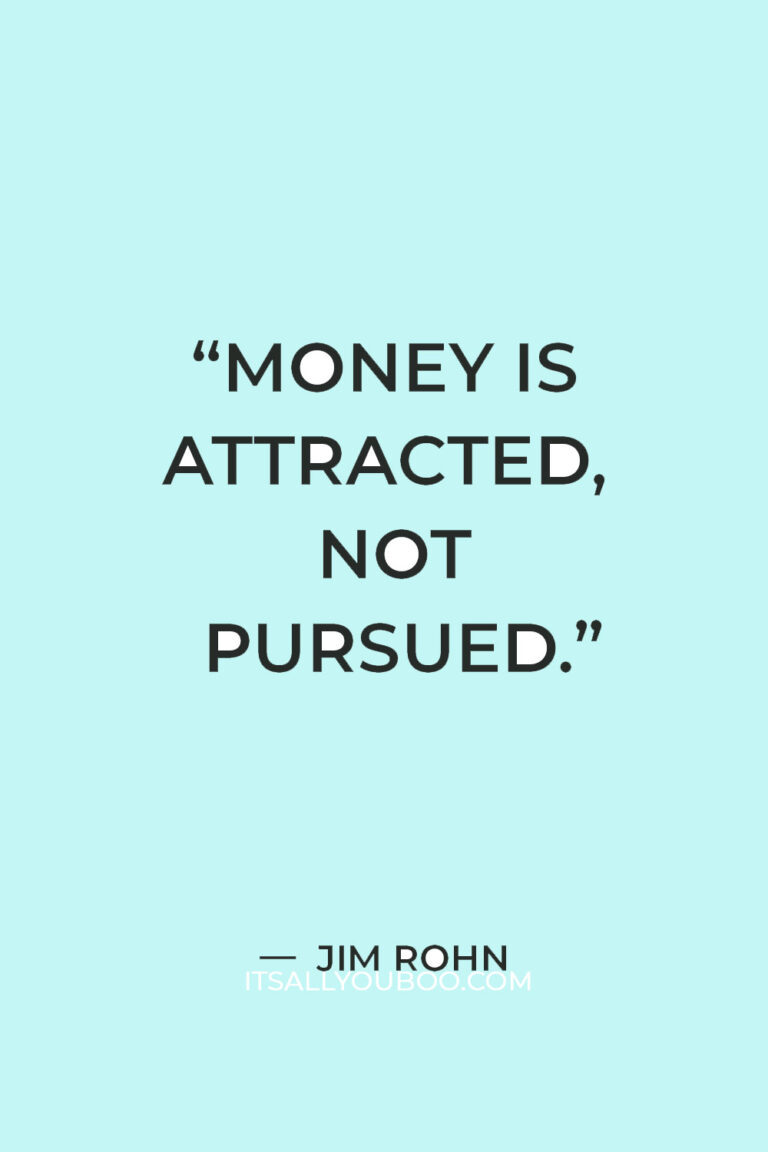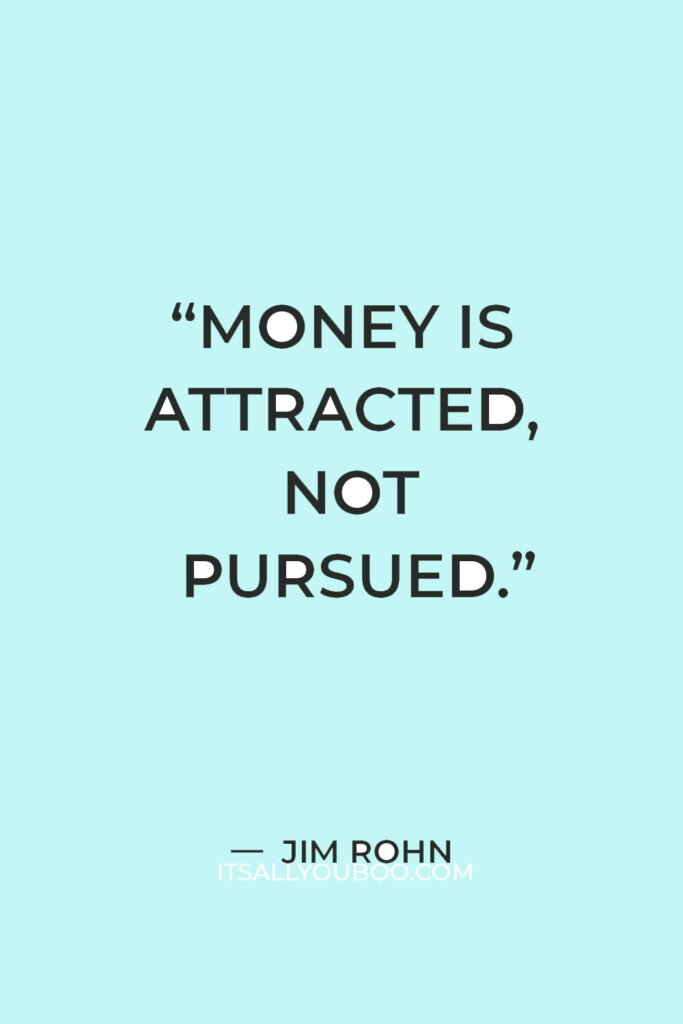 Feel thankful for everything in your life, not just money.
Begin and end your day with gratitude. A good place to start is by being thankful for your healthy body and the shelter of your home. Look around and appreciate all the things in your home that make your life comfortable and easier than you were able to buy with money.
The bed you sleep on, the food in your kitchen, the clothes you wear, are all yours because you were blessed with the money to buy them. You can even be grateful for the challenges you've faced in life because they taught you valuable lessons.
Most importantly, be grateful for the money you want as if it is already here.
Try writing down what you want in your journal as if you just received it, "I'm so grateful the $1,000 I wanted to manifest just arrived!" You can do it a few times a week.
Manifestation aside, studies have shown that gratitude makes you happier, so it's a good thing to practice daily.
👉🏽  RELATED POST: 12 Ways to Always be Happy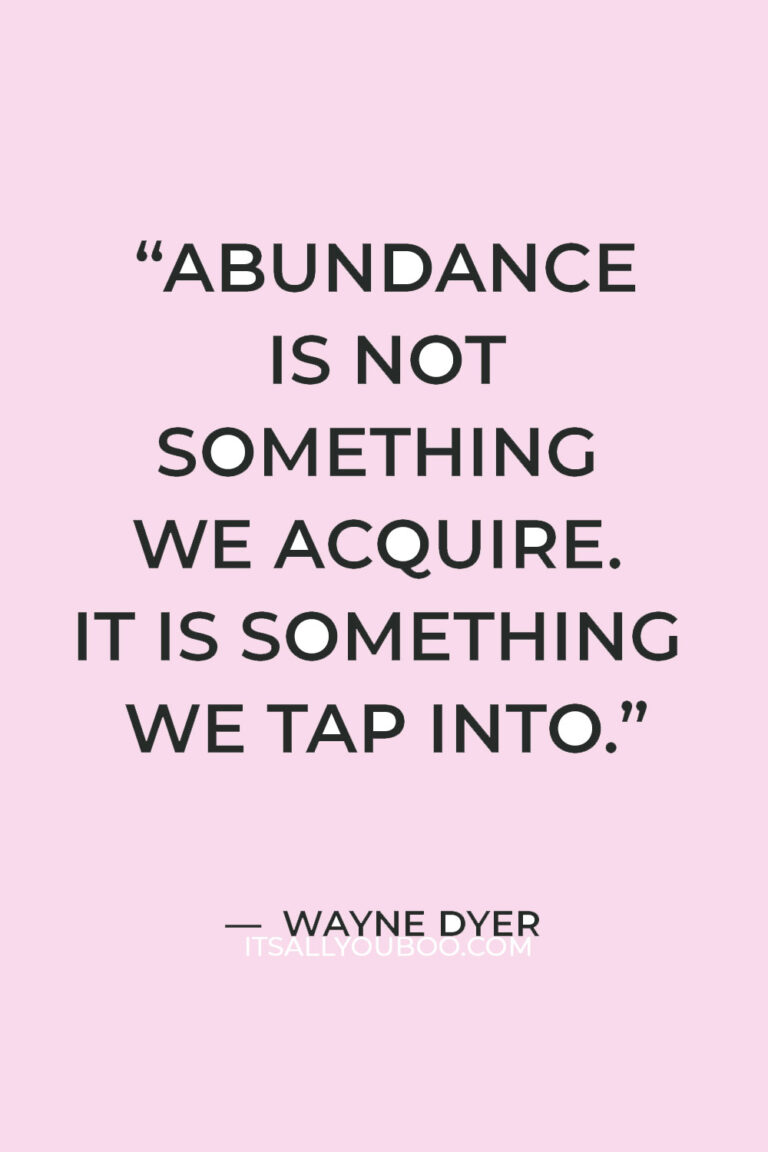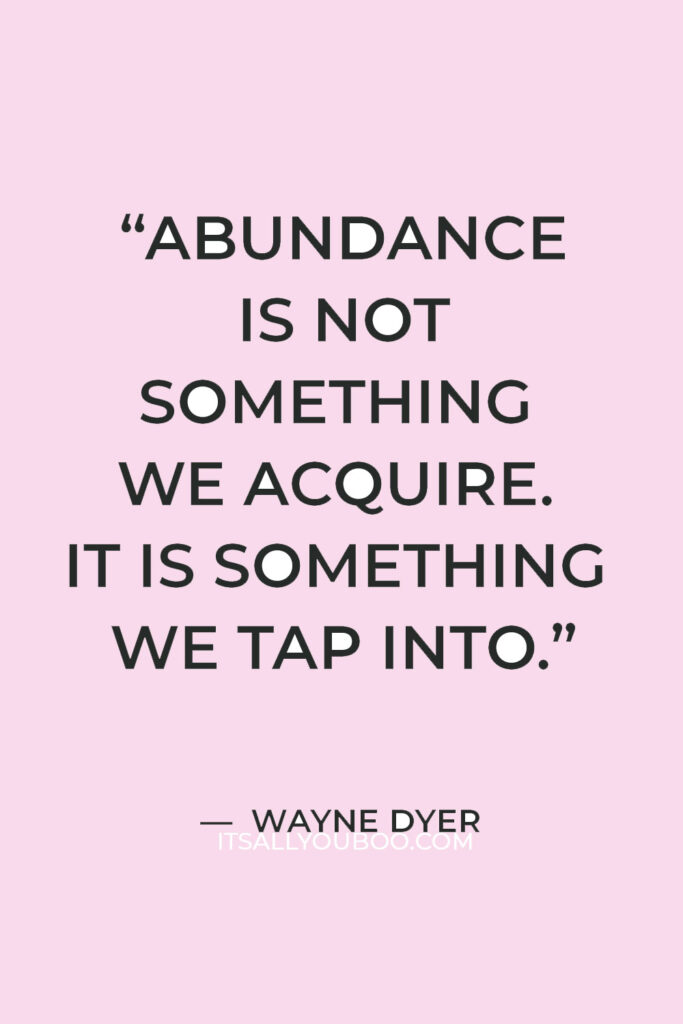 #3.

Stop Worrying About How and When You'll Manifest Money
One of the biggest ways to prevent money from manifesting in your life is to obsess about how you will get it and when it will show up.
If you're a kid kicking the back of your mom's seat and whining "are we there yet," what happens? Does that make you get to your destination faster? No, your mom is gonna pull the car over and it takes even longer to get to Disneyland.
Your only job is to ask for what you want and take action when the universe gives you a nudge.
You have to release control of what form it shows up in, if you decide money can only show up one particular way, you will unconsciously reject money from other sources.
Being open to any possibilities is a great way to attract unexpected money! Money can come in the form of gift cards or someone giving or loaning you something that you were going to buy. Maybe you win a contest or get a free upgrade. Or you get a job offer that pays more.
Manifesting money can happen in so many different ways, so be open to a surprise from the universe.
It's also important to let go of when it will show up. Constantly asking when it will get here lowers your vibration because it means you don't really trust that the money is on its way.
Maybe you do need to attract a certain amount of money by Wednesday at 3 pm, in that case, ask for the money, set an intention that you are open and ready to receive it, feel gratitude as if it already arrived, and then let the desire go.
👉🏽  RELATED POST: How to Makeover Your Money Mindset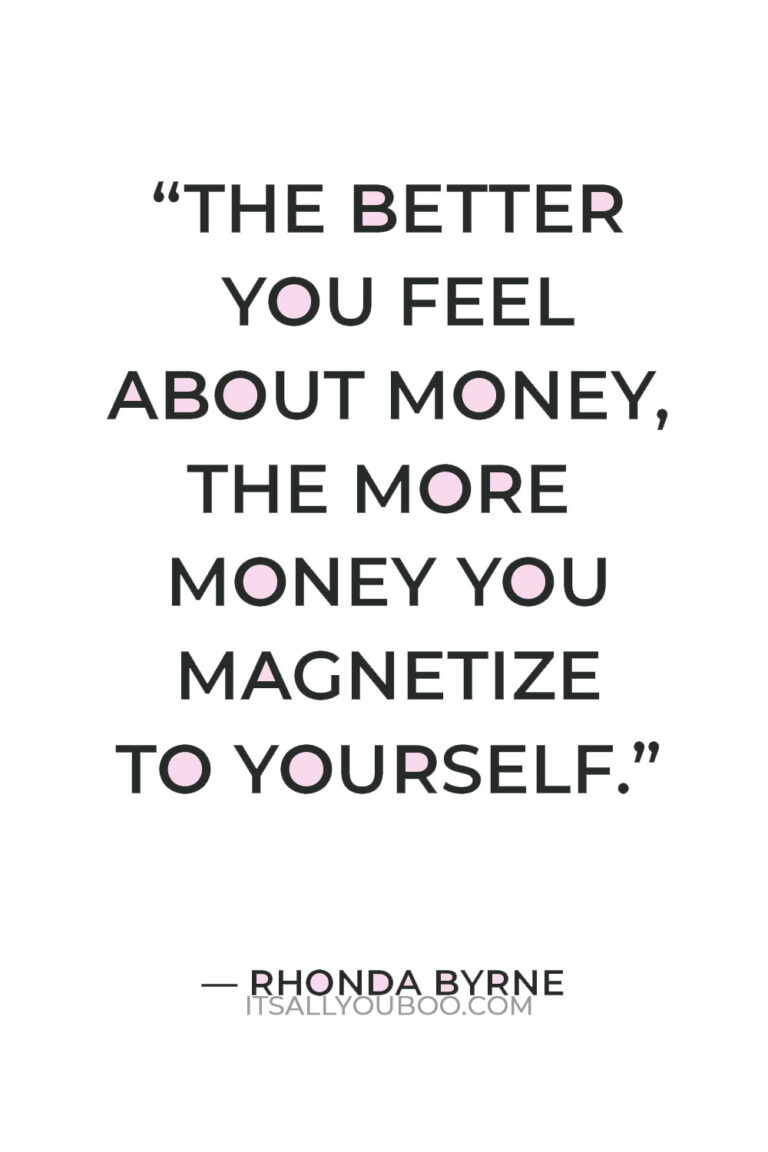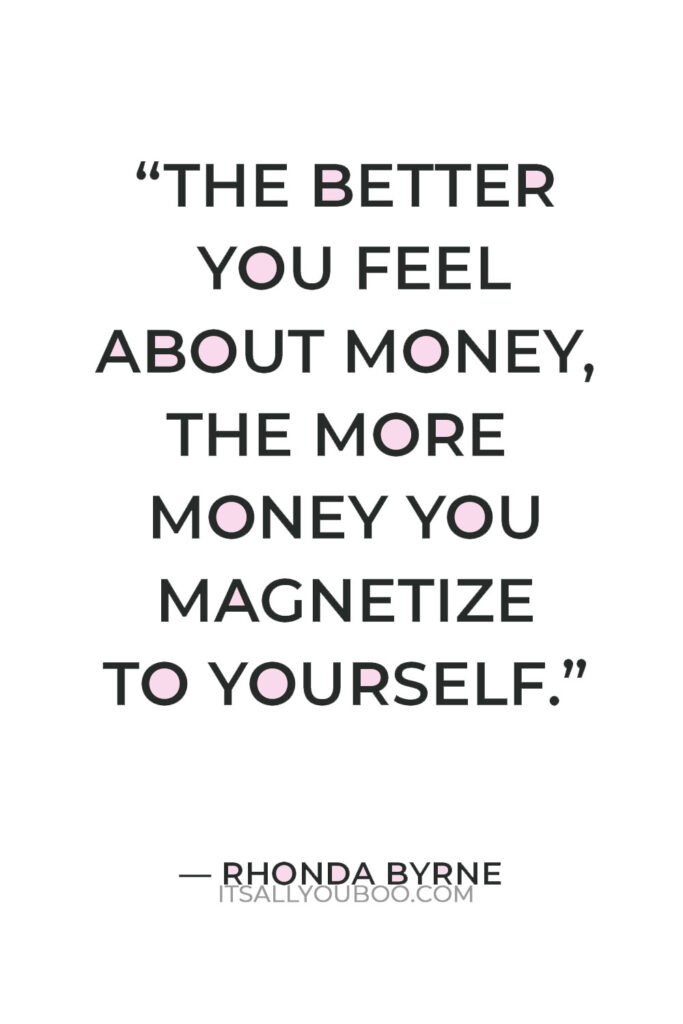 #4.

Manifest Money Using the 369 Method
The 369 method is a manifestation ritual where you write out your desired goal 3 times in the morning, 6 times in the afternoon, and 9 times in the evening. You do this every day for 45 days, it takes commitment.
The key is to write it as if it's already done, so in the past tense.
What's the purpose of asking for what you want a combined 18 times a day? Does it make the universe deliver that money faster?
Well no, but it does train your subconscious mind to start looking for ways to manifest that money. Remember the first step is to change your money mindset, and writing down your goal as if it's already done can help reprogram any limiting money beliefs that could be getting in the way.
You see, manifestation isn't just asking the universe to deliver something to you like Santa Claus. Manifestation is a collaborative effort. The universe gives you ideas and opportunities, and you have to act on them. So when you train your brain to look for ways to attract the money you're halfway there!
👉🏽  RELATED POST: How to Manifest Love Using the Law of Attraction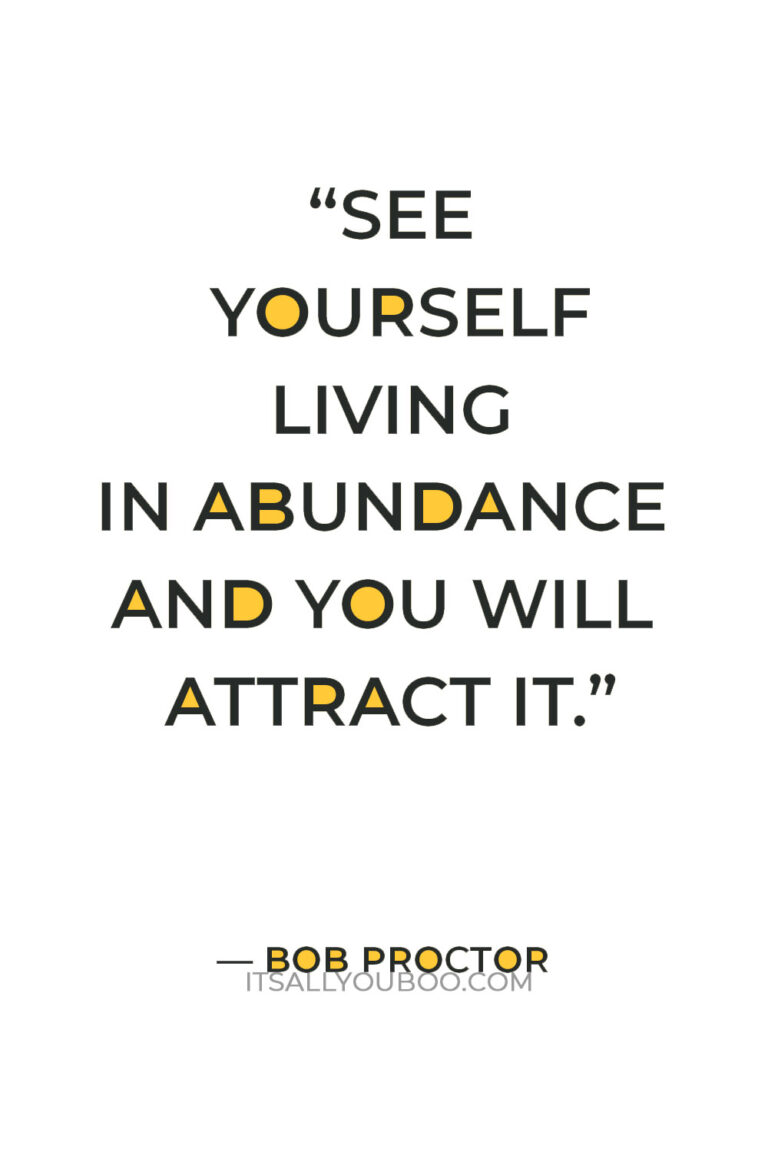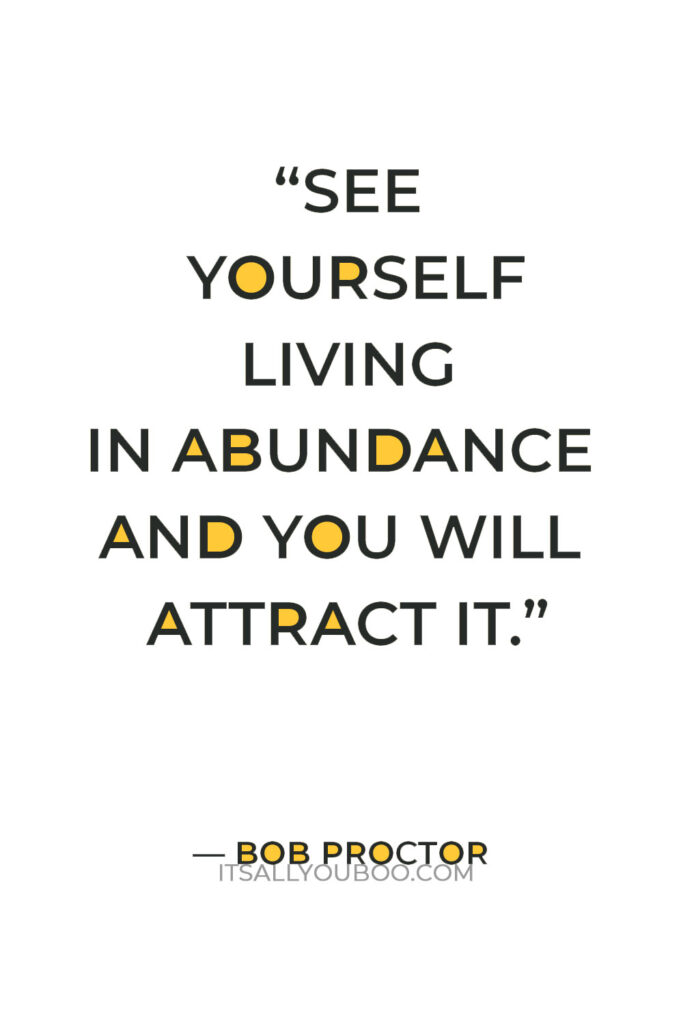 #5.

Take Care of the Money You Already Have
If you're not managing the money you already have wisely, manifesting more money isn't going to fix your problems.
This means you know how much money is coming in each month, you know how much you're spending, you know your income goals, you have a place to put money (you have both a checking and savings account), and you don't have any money leaks.
By money leaks, I mean money that's being wasted on something you don't use.
Maybe you have a gym membership but you never go. Or you have 5 streaming services and only use 2 of them. Or you buy tons of clothes you don't wear more than once.
Create a system to help you track your income and expenses (an Excel or Google spreadsheet works fine) and record every single thing you buy. (Here's a free Budget Spreadsheet if you need one).
You might find you already have money for some of the things you want, you've just wasted it on other things you don't really need or use.
Money is a relationship, you have to do some work to nurture it. How can you manifest money if you don't make caring for it a priority?
Maybe you want to save up money for a house, car, or vacation. Do you have a savings account to put that money in? Are you setting aside 5-10% of your income each month?
Create systems that allow you to respect the energy of money by taking care of it and treating it like it's important.
👉🏽  RELATED POST: How To Overcome Your Limiting Beliefs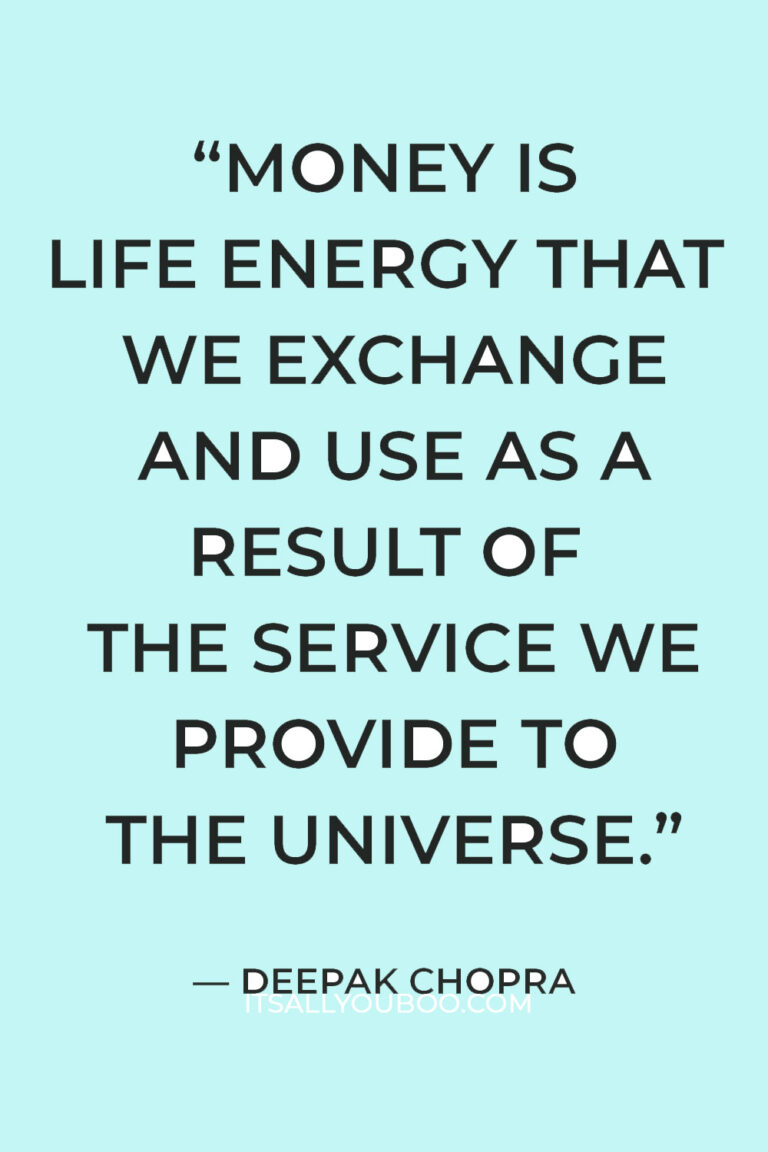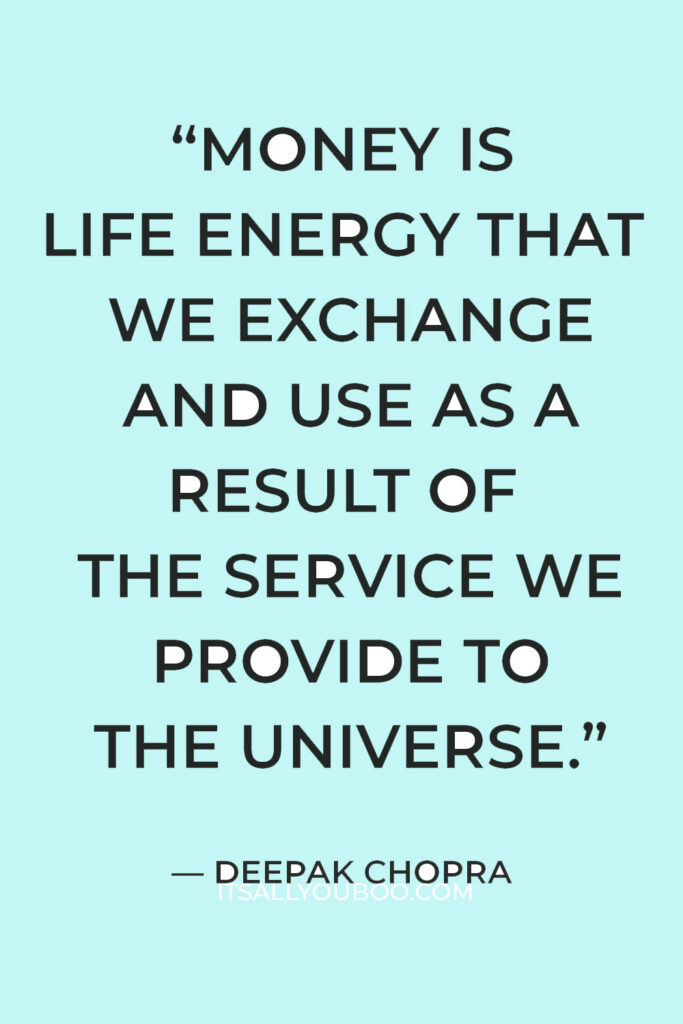 Top Questions About Manifesting Money
How do you manifest money immediately?
Unfortunately, there isn't a manifestation fairy that will deposit money in your account overnight. Hey, maybe your dad will call you and offer you the cash you need out of the blue or you'll get a check you didn't expect. That could totally happen!
Don't rule out money showing up overnight, but have realistic expectations. If the money doesn't show up don't write off manifestation or get discouraged.
When you get on the energetic level of money it can take time for reality to shift, the law of attraction doesn't promise instant gratification.
What should I say to manifest money?
Manifestation is all about your intention and your energy. Let's say you want to manifest $1,000, a fantastic way to ask for that money is to write out your desire like this:
"I am open and ready to receive the energy of money into my life. Universe, thank you for delivering $1,000 or something better for the good of all involved."
Then you let the desire go and trust that it is already done.
👉🏽  RELATED POST: Quotes About Dreams Coming True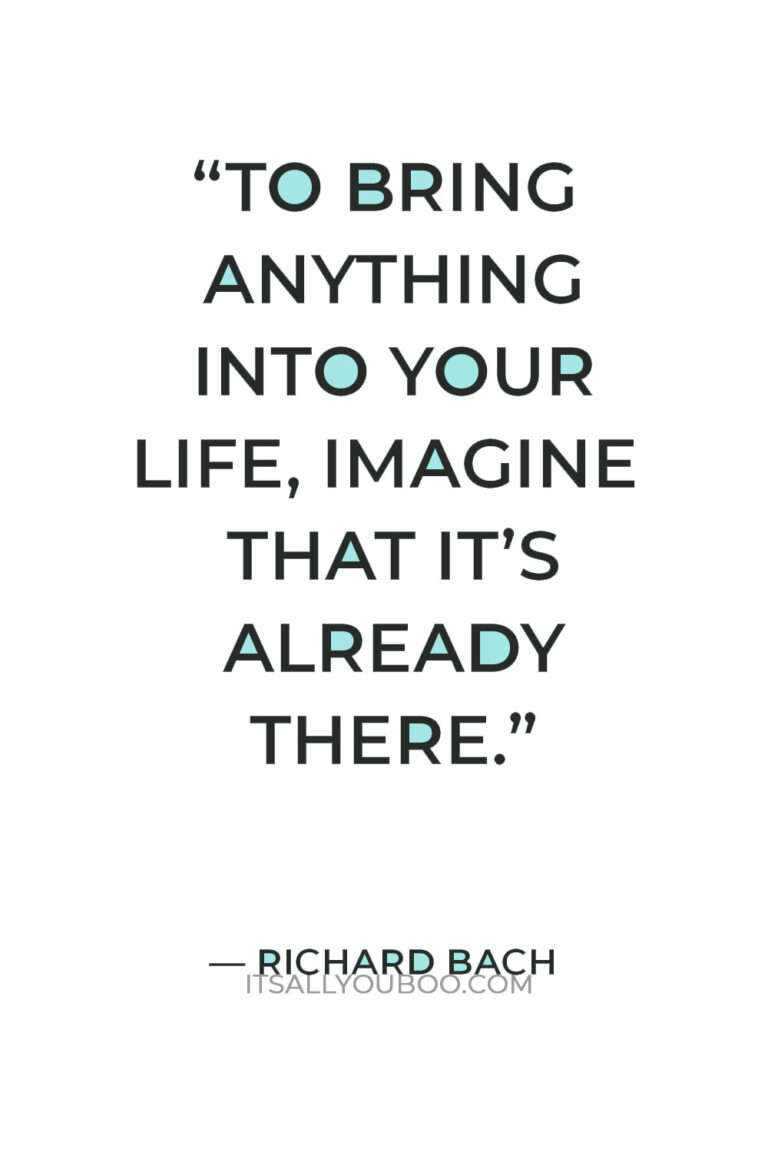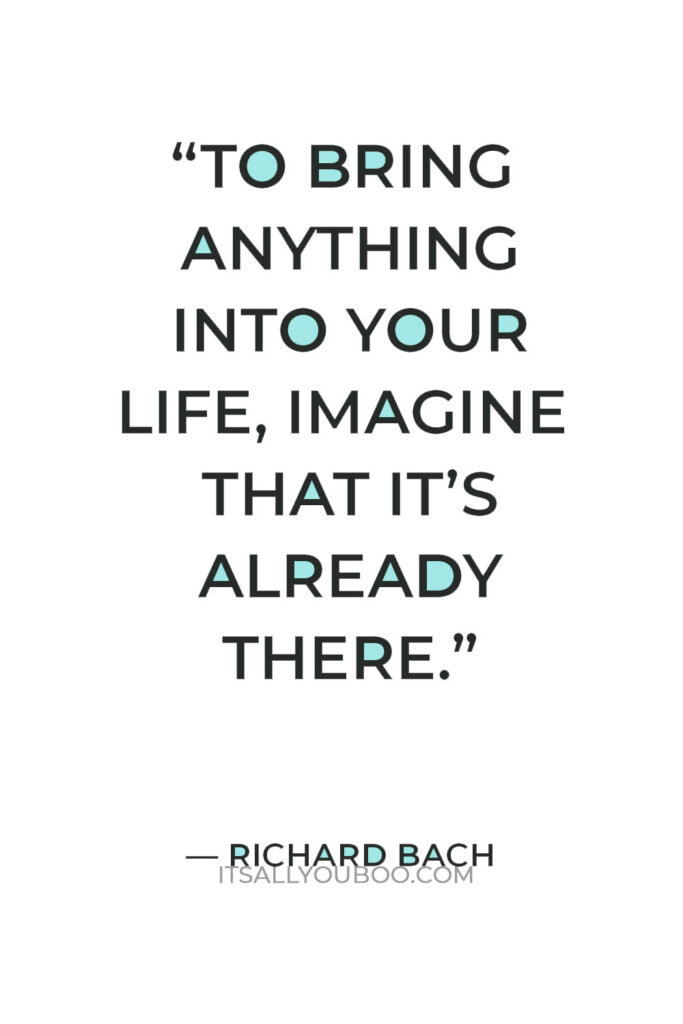 Are You Ready to Manifest More Money?
So now you've learned the basic principles of how to manifest money.
You know that money is energy and so are your thoughts. You have to shift out of a lack mindset into an abundance mindset so that you can get on the same energetic level of money.
You've learned that gratitude is a powerful way to raise your vibration, and you should be thankful for the money you want as if you have already received it.
Letting go of how and when you'll receive the money you want is essential, otherwise, you'll just sabotage the manifestation process.
You can use the 369-method to reprogram your belief system so that money is easy for you to find when the universe presents it to you.
Printable Positive Affirmations
Ready to speak more positively every day? Sign up below to get your 20 positive affirmations, ready to print and add to your vision board or use for visualization.
And finally, you have to care for the money you already have as if it was an important relationship in your life.
Now you're ready to start manifesting your money goals, but remember to be patient and trust that it will happen at the right time.


Want to manifest money immediately? This is how to manifest money fast with the law of attraction and abundance, using affirmations and the 369 method by @apointoflight. #LawOfAttravtion #LOA #ManifestMoney

How do you manifest money fast?
---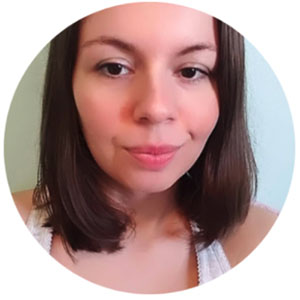 More About Guest Contributor
Hi, I'm Katrina. I used to feel completely lost and stuck in life until I learned that being stuck was only a limiting belief I had, not a fact. I learned how to change my life and became determined to help others do the same. Visit me at A Point of Light to learn about manifestation, mindset, and how to make your dreams your reality.
Last Updated on September 4, 2021
✕
Get Your 20 Positive Affirmations
Subscribe to our VIP newsletter, plus get the free affirmations.