What's it like being a freelancing blog-mom?
Interested in becoming a blogger or freelance writer?
You've no doubt heard about how incredible professions blogging and freelance writing are. Not only can you work from home, but you can make a living doing what you love.
As a blogger myself, I know that sometimes you just fall into this path as a career. That somehow the online world of social media marketing, Instagram, blogging, and Facebook just calls you. It really is a dream job! And if you're interested in following this path, too, you're going to love this interview.
Samia Nadeem is a freelancer writer turned blogger, who's love for helping her community of tired moms is inspired. This is her story, and it's filled with motivational advice that will encourage you to go after your own dreams. Learn from her experiences, let her wisdom guide you on your own journey.
Let's get started.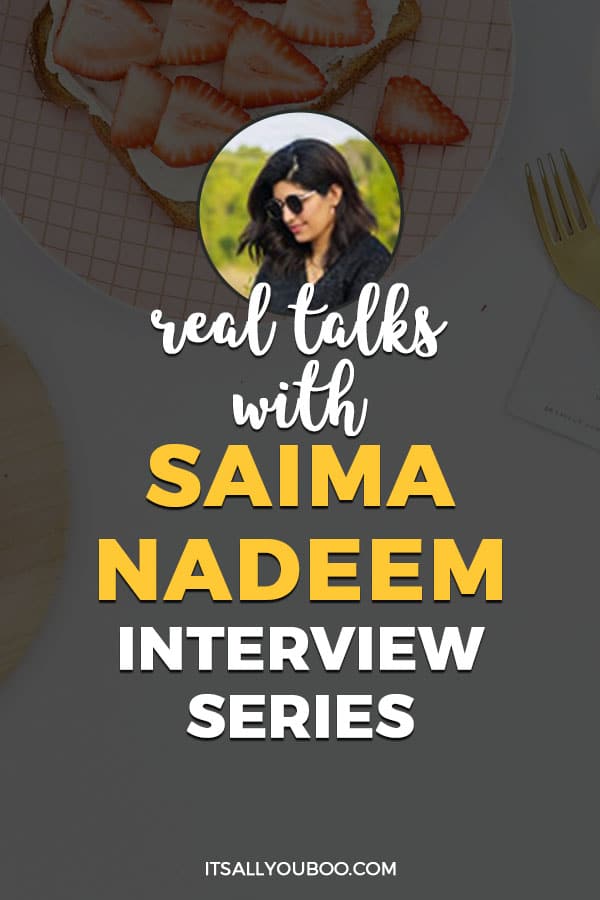 #1.
Who are you and what's your story?
I am Saima, a mommy behind the blog A Supertired Mom.
I got married when I was doing my bachelor's in business and commerce and right after that, I had to leave my country to stay with my husband. That was the time when I started freelance writing because I was bored at home all day. This writing hobby turned into a full-time job and after having 2 kids and 5 years of a writing career, I took a break.
This break made me realize I should do something more than just writing. That's how my blog was created. I started this blog to encourage mothers and to create an online community where moms could share anything without any fear of judgment. The idea was to keep a Facebook group and Instagram. But later it got evolved into a WordPress blog.
Today thousands of mothers read my posts and share their problems with me. I help them, encourage them, support them, and do whatever I can to make sure they find what they need.
#2.
What's your average day like?
As I work from home and I have 2 boys, working from home is not easy. But I try to follow my routine and stay organized. I keep a planner with me so that I don't forget important commitments and deadlines.
👉🏽  RELATED POST: How to Manage Your Time as a Work-at-Home Mom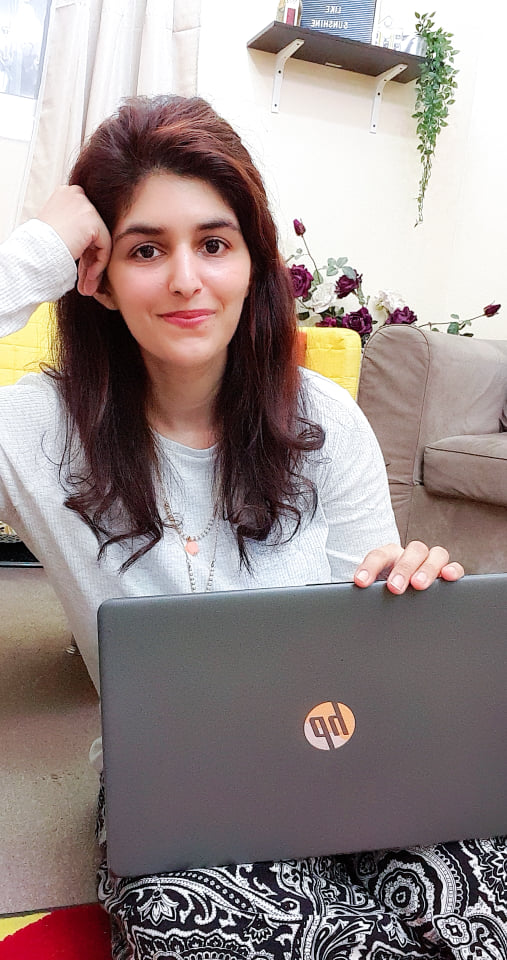 My usual day goes like:
I get up around 5 am, prepare breakfast and after my husband leaves, I sleep again. 😊
Then I get up around 10 am because my kids go to an evening shift. We make breakfast, get ready for school and kids leave around 11:30 am.
Now this time is my work time. From 11:30 am to 4 pm. After 4 pm, I go back to the kitchen, prepare dinner, do some house chores, laundry, and other stuff. Everyone is back home at around 6 pm and then we have dinner.
After dinner, we do our homework and spend some family time. And that's it! Sleep time.
I follow this routine most of the days but if I don't get time to write during the day, I take out time in the night. If I don't write anything, I feel incomplete and that's my therapy so I always find time to write and work. That is why I love my job.
👉🏽 RELATED POST: Time Saving Tips For Working Moms
#3.
How do you stay motivated? What or who inspires you?
Every day, something new inspires me. It could be any good thing that happens. Making me happy is very easy, I am a very happy person so I always find something to inspire me. It could be even any goal that I have been trying to achieve, some write up I want to complete.
Most of the time my online community motivates me to be better, to work better, and to write better. Mothers tell me all the time how something from my blog made them feel good and how they found a solution to something from my posts and that actually motivates me.
All those prayers and love my online people share with me is enough to inspire me every day.
👉🏽  RELATED POST: How to Start a Blog

#4.
Let's talk about goals. How do you slay yours?
Hmm that's a difficult thing to say because every goal is different and every time you need a different strategy to achieve it. I write down everything that I want to achieve.
Let's say I want to achieve a specific goal by the end of this month. I will write down the small steps and break them down in further smaller steps so that I can work on them each day. I make sure I picture myself hitting the goal and that's inspiring because that's what they say, keep your eyes on the prize all time. 😊
👉🏽 RELATED POST: 6 Secrets to Goal Setting
#5.
What's one app or tool that you can't do without?
My laptop and my phone. Without these, there would be no communication or no blogging, right? I love Canva and Google. I create almost 99% of my graphics, my blog images, pins, social media images from Canva.
And I love Google. It's full of information and it has been helping me for decades. I love Google. 😊
#6.
What's your favorite and least favorite part of being an entrepreneur?
I don't know if there is a least favorite part about being an entrepreneur or about my job. Because I love doing what I do.
My favorite part is building connections and supporting women out there. I have struggled with shyness all my life. But blogging gave me wings, now I am a confident woman who knows what she wants and how she can get it.
So everything I do is what I love doing. I took this decision when I was not even ready to start and now it is the biggest part of my life. I have to love it to work on it. 😊
#7.
What advice would you give to someone just starting out?
Don't follow the crowd.
This is the biggest advice I can give. Just because everyone else is doing something, you should do it too, this mindset is wrong. You have to find what interests you. If you don't find your thing, you cannot stay long in any field. You cannot be happy with your job so this is the most important thing.
I am a parenting and lifestyle blogger and I love writing about this all. If I don't love what I write, how I am going to survive it in a few years?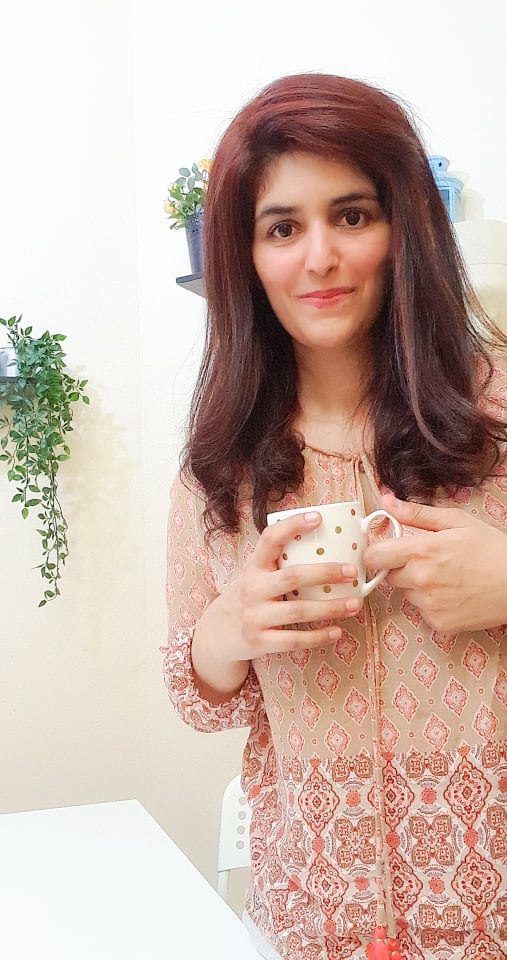 Focus on what you want to do!
In this age when the internet is full of ideas and everyone is doing so much, you may get carried away with doing this or doing that. But focus on what you want to do. That's the first step towards doing anything.
👉🏽  RELATED POST: How to Start a Profitable Business You Love
Stick with your decision and make it right.
Once you decide you wanna do something, work hard for it. Don't let anybody tell you that you cannot do it just because it is not something everybody else is doing. Just because you are different, keep doing it and stick with your plan.
I remember a lot of people told me when I started this blog that this is a waste of time and nobody is going to read what I write. All those people now read me and love my blog. So stay consistent and slay your goals.
#8.
What's the best business advice you've ever received?
My father is my biggest supporter ever. He once told me I can only succeed if I stop thinking about what others think about me. And that was the biggest advice ever. Coming from my father, I kept that in my mind and it has helped me always in every step.
👉🏽  RELATED POST: How to Define Success in Your Own Words
#9.
What books do you think every entrepreneur should read?
I am not very big with books. I love Paulo Coelho and Robin Sharma books. I really like Ubersuggest by Neil Patel, he is an SEO guru. Right now, I am loving Arfa Nazeer's Shemeansblogging resources related to blogging and SEO and this girl is amazing. Every new blogger should read her.
#10.
Do you have a favorite quote or saying?
"Believe in yourself. You are braver than you think, more talented than you know, and capable of more than you imagine."

― Roy T. Bennett, The Light in the Heart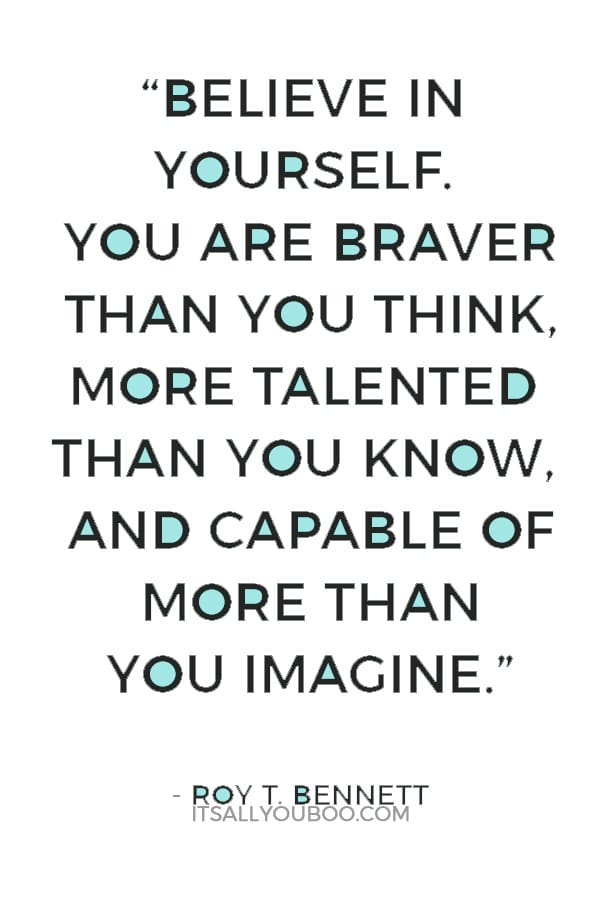 #11.
Can we talk about money?
To be honest, before I actually started making money from blogging, I never thought that was possible. So when I got my first ever sponsored post on Instagram, I was amazed and I did not even negotiate for the price offered (that's funny I know lol) but later on, I learned about all that and now my main source of income is my social media.
From affiliate marketing and sponsored posts, I make most of my money. Apart from that, I have been working as a freelance writer so this is another way I earn online.
#12.
What's your strategy for finding clients or readers?
Linkedin, Freelancer.com, and Facebook groups are my go-to options to find clients for freelance writing.
For making money on social media, you have to be visible to brands and be on their radar all the time. Tag the brands, talk about your favorite products, and tag more brands and engage your audience. This is how it works on social media.
There are so many affiliate programs where you can signup and start earning money by promoting the brands.
👉🏽 RELATED POST: How to Make a Social Media Strategy
#13.
What role does social media play for you?
Social media is one of the biggest trending channels nowadays. I love Instagram and Facebook. The audience is super active and engaging there and that's the way to get more collaborations and sponsorships on social media.
Instagram is my favorite as almost every brand is on Instagram and it pays well. Another reason I love Instagram and Facebook is that you can connect with your audience quickly and responses don't take time.

#14.
Do you have a special offer you'd like us to know about?
I have loads of discount codes for GCC brands. You can find these on my Instagram. I recently launched a Freebie resource library with ebooks and printables for moms and kids. My audience is loving it already, I hope you guys like it too. 😊 Everything is free!
Want to know what it's like being a busy mom and blogger? Meet Saima Nadeem, she's a mom of two and blogger at A Super Tired Mom. This is her story. @saimanadeem26 #BossBabe #Interview #RealTalks
Bonus Questions!
Quickly tell us about yourself and what you're currently:
Reading? Paulo Coelho's The Alchemist
Watching? I only watch Netflix and right now I am watching The Ozarks
Listening to? Not a big fan of podcasts or listening resources so, nothing right now 😊
Eating? I am in love with overnight oats with blueberries nowadays. I love club sandwiches of any type, anytime, any day.
Obsessed with? Skincare. Trying my hands on The Ordinary brand and loving it so far.
Need to change careers? Thinking about working from home? Meet Heather Richie, she's a former police officer who now runs a successful business from home as a freelance writer. #BossBabe #Interview #RealTalks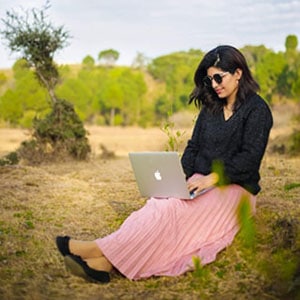 More About Guest Contributor
Saima is a Parenting and lifestyle blogger who loves writing. She is the person behind A Supertired Mom Blog which is a community of thousands of women who support and empower each other by sharing the mutual experiences of motherhood. She helps women in finding happiness in their ordinary daily life and motivate them to be content in their resources.
Last Updated on July 11, 2021