Do you want to cultivate more me-time and take better care of yourself? Are you having challenges finding self-care ideas that appeal to you?
Well, this is a common concern, especially when life gets busy. We tend to put all our focus on things outside of us and forget about taking care of ourselves. When this happens, we risk our mental health, getting exhausted and burnt out.
Let self-care help you find work-life balance, to set boundaries with your job, and even your family members. By setting specific goals for self care, you remind yourself that you matter and should be a priority no matter how busy life gets.
But, with a self-care routine, you can set solid foundations that allow you to bring a different vibe to all your interactions. So, you'll have more motivation to get things done and respond better to exhaustion. But how do you get about the question "What are some self-care ideas?''
The best way to develop a self-care routine is that it doesn't need to be complicated. All you need is to adopt a few activities and set self-care goals to stick to. So let's break down these goals and activities to help you curate the best approach.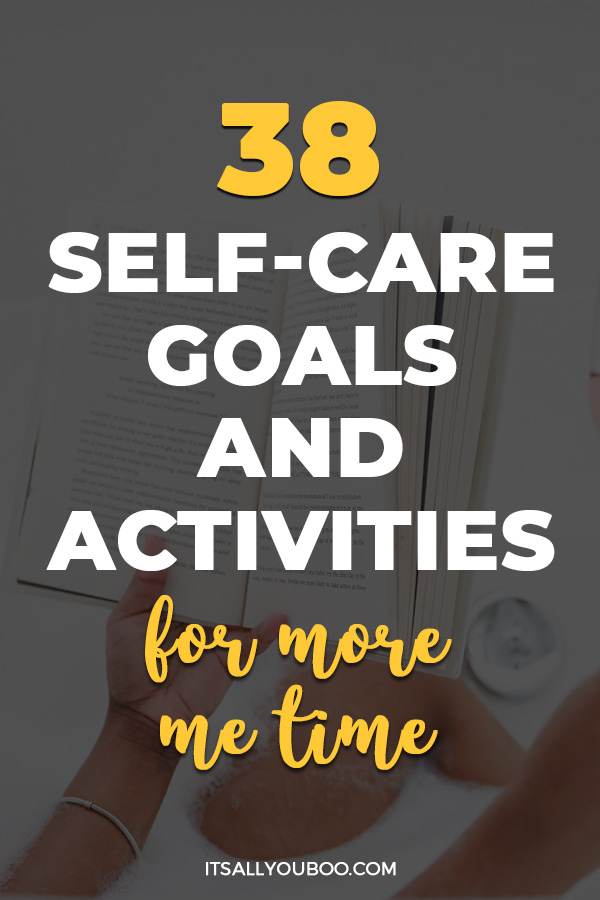 Daily Self-Care Goals
Daily self-care goals are quick and easy habits that help set you up for the day. You can add these habits to an existing routine to spice it up and find more time for yourself. The best part is that you have a variety of self-care activities to choose from.
Please remember, there's no rule for how much time per day you should spend on your self-care goals. It's about you, and your own self-care activities. About what works for you, your schedule, and what you need. That's more important than anything. Let this list of goals inspire you to spend time alone whether per day or per week. 
Here are some great self-care ideas to add to your daily self-care goal.
Morning Self-Care Ideas
Your morning routine sets the tone for your whole day. So, you want it to be an energizing routine that gets you in a good mood and ready to get your day going. Some great ideas include the following;
1. Meditation
Take a few minutes to sit in silence and focus on your breath to calm your mind. You could also try guided meditation, especially if you are just starting. If you're a spiritual person meditation is one of the best ways to start with your spiritual self-care goals.
2. Breathwork
Try out different breathing techniques and see how incredible you feel after. Breathwork sends oxygen throughout the body to help ease stress, promote clarity, and bring balance to your body.
3. Gratitude journaling
What are you grateful for today? Writing down what is going right in your life helps you forget about your stresses by shifting your focus to more positive things.
4. Making your bed
Making your bed has an oddly satisfying feeling. It's like you can already tick one thing off your to-do list. Plus, when you practice daily, you also set yourself up for a perfectly welcoming bed come nighttime.
5. Stretching your body
Stretch your body on your bed or yoga mat for a few minutes when you wake up. Stretching is an incredible way to show love and appreciation for your body.
You can also easily transform it into a smart goal like "I will stretch my arms and legs for 5 minutes every morning in the kitchen as my coffee brews."
👉🏽  RELATED POST: Unwind and Relax After a Long Day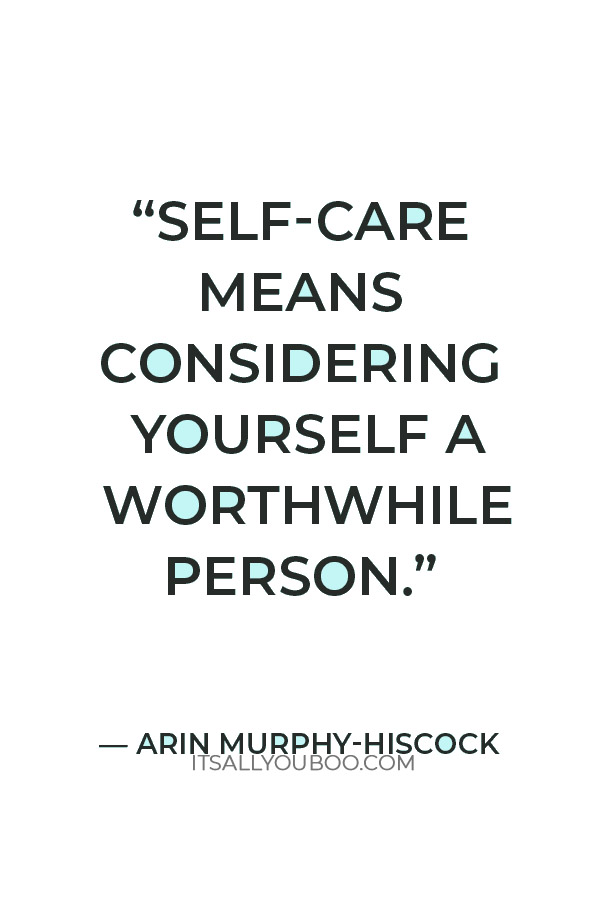 6. Reading or listening to something inspiring
Listen to motivational talks and read personal development books that set you up for success.
Self care goals like this one are also about feeding your mind.
Pouring positive ideas into your mind can also help you to defend yourself from negative thoughts and interactions that are bound to come your way throughout the day.
7. Writing your daily to-do list
Write what you need to do for the day to relieve your mind and allow it to focus on other things. Daily to-do lists protect you from the stress of overwhelm and uncertainty and also can help you to build strong habits.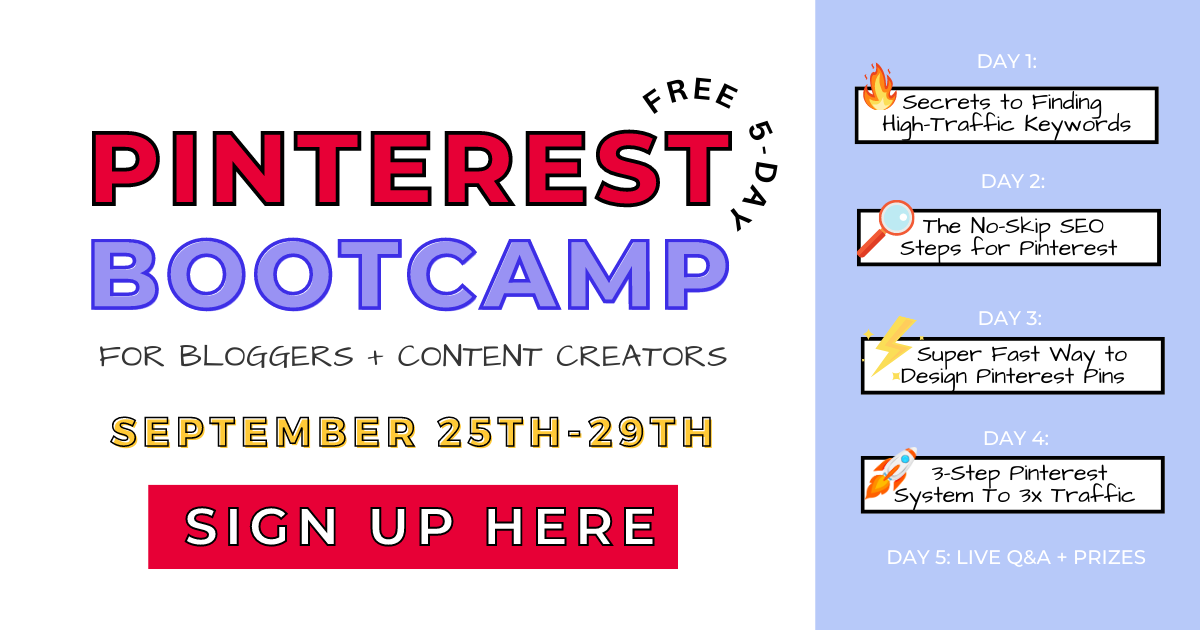 Evening Self-Care Ideas
After your day's activities, when you get home, what do you do? Adopting some self-care practices is a great way to help you decompress and reflect on your day. Here are some great self-care activities to consider.
These are also the perfect self-care tips for parents to try after the kids have gone to bed.

8. Listening to relaxing music
Put on some slow jams that will help you relax and unwind after a long day's work. This is especially helpful after dealing with exhausting people at work or a long drive through traffic. Allow yourself to decompress and transition into the next part of your day.
9. Doing skin and hair care
Get your favorite products, from skin cleansers to moisturizers, try some natural options like a natural concoction of honey for your hair, and enjoy a bit of self-pampering. 
👉🏽  RELATED POST: 5 DIY Face Masks with Essential Oils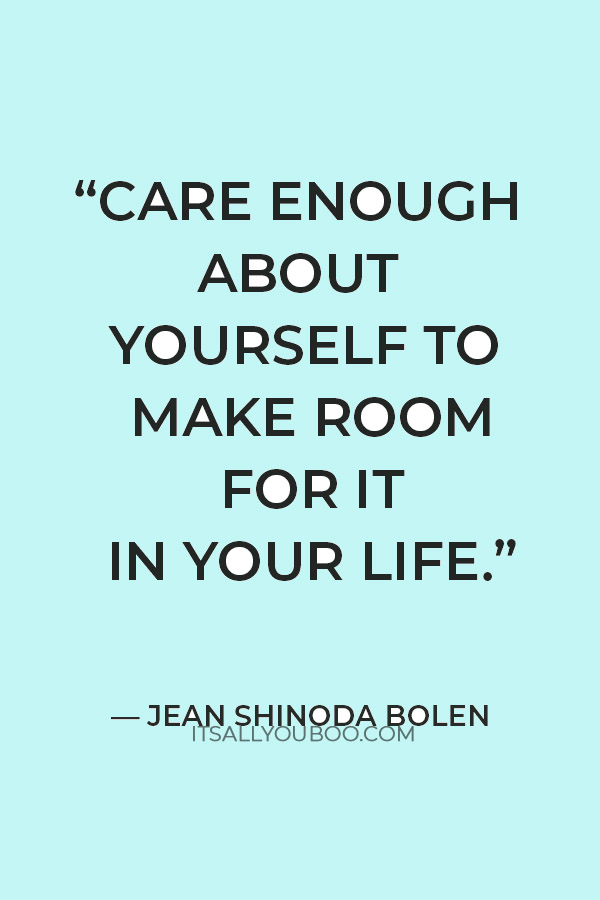 10. Making some dinner
Fix yourself a nice healthy meal that allows you to enjoy working with different ingredients and being in the kitchen. This is one of those whole-body care tips.
You can also turn this into smart goal examples for self-care, with "Every weekend, I will prepare home-cooked and healthy dinners from a new recipe I find online during the week. Plus, I will do a big shop on Friday evenings for all the ingredients on my way home from work."
11. Taking a warm bath
Be a bit extra with your bath once in a while and add some bath bombs, rose petals, and scented candles for a relaxing evening pamper session. It's the perfect way to end your evening!
12. Going for a walk or workout
Go for a walk or go to the gym and get active. It is a great way to care for yourself by ensuring that you stay fit.
13. Calling a friend
Facetime a friend and catch up. It will allow you to check up on those closest to you and share your wins and losses for support and encouragement.
👉🏽  RELATED POST: Skin Care Routine For Stress Breakouts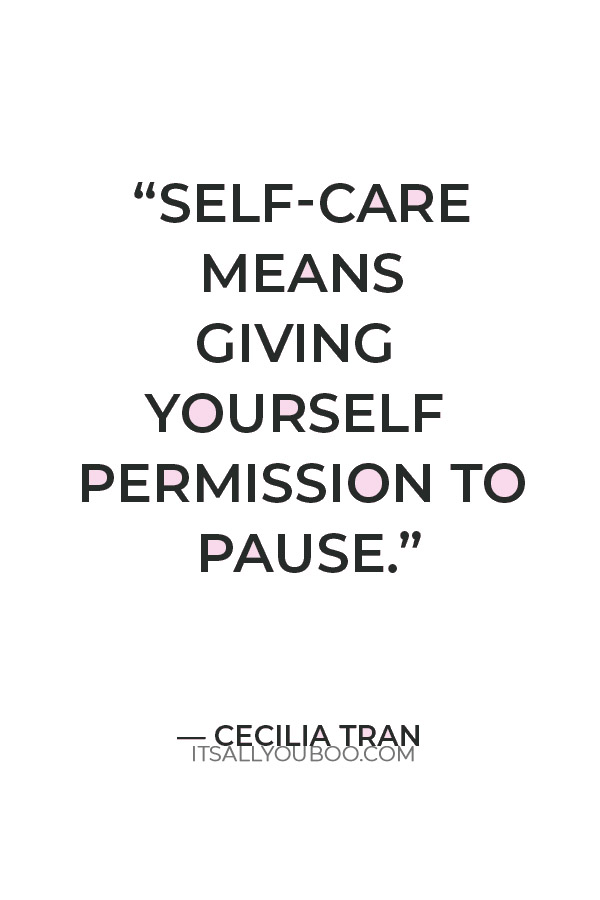 Night Time Self-Care Ideas
Before going to bed, here are a few self-care activities to guarantee deep and relaxing sleep that will rejuvenate your body. Morning routines get all the glory, but nighttime deserves some attention too. How you end your day often determines how you will start the next.
13. Destressing Yoga
Feeling tense from the day before? You could do some relaxing yin yoga at the end of the day to stretch out your body before going to sleep to help loosen up. You could also try restorative yoga for sleep. You'll enjoy the feeling after and melt into your sheets.
14. Take some chamomile tea
Chamomile tea and other herbal teas help us relax in preparation for sleep. So fix yourself a cup of tea and enjoy it before bed. It only takes a few minutes!
15. Reading a book
Take out a book to read that will help you fall asleep. Doing this will help you avoid reaching for your phone and scrolling through social media.
16. Journaling
Reflect on your day, what made you happy, what you didn't like, and what you hope to do the next day differently. Also, try using journal prompts.
👉🏽  RELATED POST:  How to Love Yourself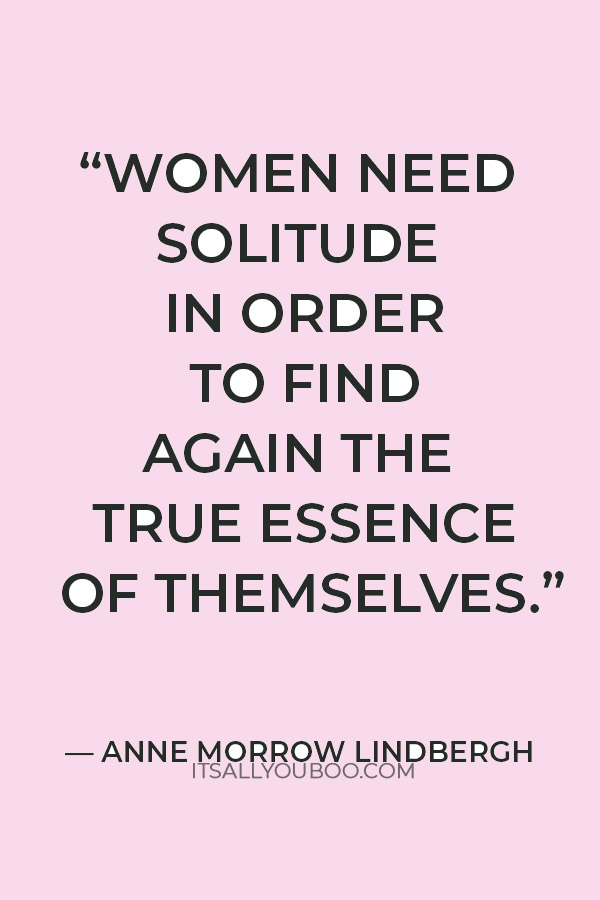 Monthly Self-Care Goals
At the end of every month, adopting a few self-care practices is a good idea. These practices will help you reflect on your month and plan for the upcoming month. You'll also get to unwind and decompress as you prepare for the new month.
Some great monthly self-care goals to consider adopting include;
17. Decluttering
Go through your closet, pantry, desk, and laptop to remove things that don't serve you anymore. Decluttering helps you make space for new, more valuable items.
18. Resting
Take a weekend and just rest without going out with friends or over-exerting yourself. You deserve just to take time to sit and do nothing.
19. Going on a trip
Take a trip and have a staycation to allow you to decompress. Visit new places around you and make new friends while exploring.
20. Organizing your space
Place everything where it's meant to be and do a deep cleaning to ensure that you start your month in a clean and organized space.
21. Reviewing your goals
What goals did you set the previous month? Which ones will you carry over to the next month? Take out your goals planner and start planning for your coming month.
22. Doing a digital detox
Have you ever thought of going a whole weekend without social media? Try it as a self-care activity and instead try out things like painting and drawing.
23. Having a money date
Take yourself out on a date and get down to the nitty-gritty of your finances. Plan for your money and decide how much you'll invest, save, spend, and more. At the same time, analyze different opportunities you can use to add to your income.
👉🏽  RELATED POST: How to Date Yourself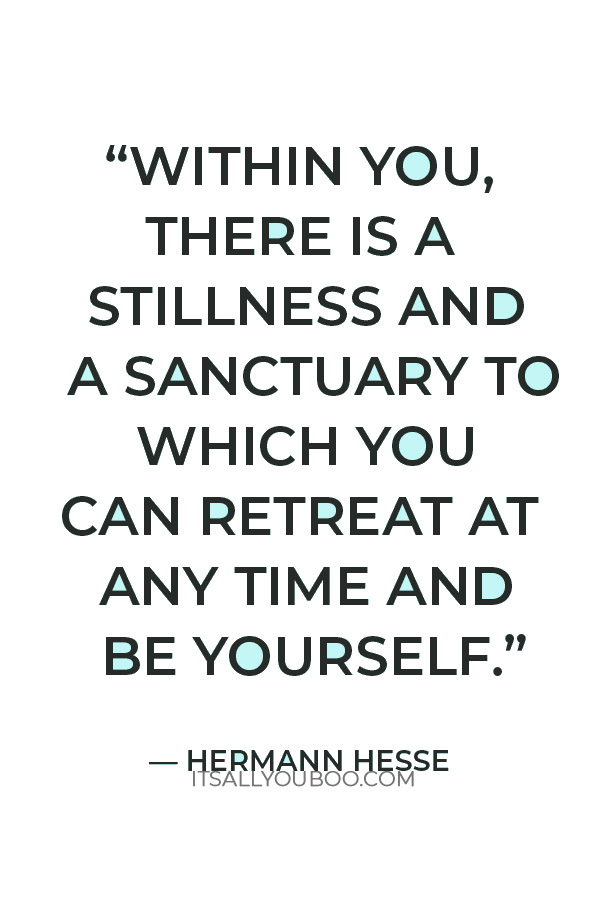 Yearly Self-Care Goals
We have divided your yearly self-care goals into different seasons. Some great ideas to help you attain your yearly self-care goals are as follows.
Spring Self-Care Goals
As spring rolls in and the weather is fresh and clear with flowers blooming, you can add some self-care practices to your routine. Some ideas to try include;


24. Stocking up on spring produce
Take a trip to your local farmer's market and treat yourself to fresh and nutritious food options. Then, stock up your pantry and enjoy some great meals.
25. Starting a herb garden
Enjoy some time outside by starting a garden that allows you to learn something new while growing organic produce for yourself.
26. Getting a new spring item
Go into your favorite store and treat yourself to items that scream springtime, and enjoy rocking them during the season.
27. Buying some flowers
Get some flowers from the farmer's market, or grocery store, or get some from your compound and enjoy the vibrant look.
👉🏽  RELATED POST: How to Have a Self-Care Retreat at Home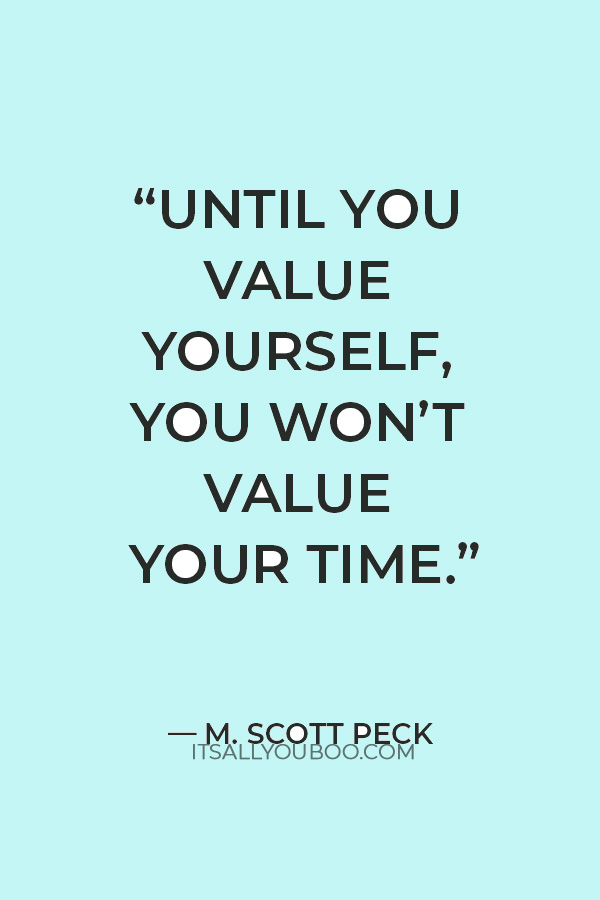 Summer Self-Care Goals
In the summer, enjoy the beautiful weather and make the most use of it. Some self-care ideas for the summer include;
28. Enjoying some time in the sun
Put on your sunscreen and get your vitamin D on. Or better yet, go to the beach and enjoy basking in the white sand while enjoying the breeze and view.
29. Putting together some nice summer outfits
Get some light and breezy outfits reflecting the season, and enjoy your time out.
30. Swimming
Go for a swim to beat the hot weather and enjoy the refreshing and cool feeling of being in the water.
31. Going out with friends
Make time for your friends and enjoy spending time with them on different activities.
Fall Self-Care Goals
There is something special about fall that makes you see everything in a more positive light. Here are some ideas to take you one step closer to achieving your self-care goals:
32. Updating your skincare routine
Get some new skin care products to help keep your skin moisturized as the days become cooler in the fall.
33. Getting creative with your space
Experiment with fall decorations around the house and get your creative brain fired up.
👉🏽  RELATED POST: How To Pamper Yourself at Home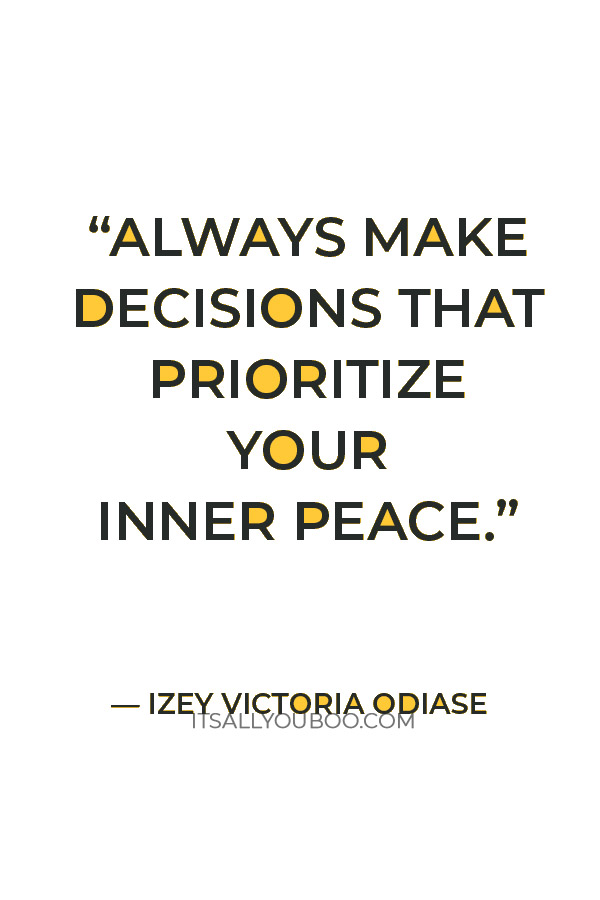 34. Enjoying some fall scents
Invest in pumpkin, apple, caramel, and vanilla scents to help you relax and stay cozy this season.
35. Fall drinks
A hot cup of pumpkin spice latte while you run errands is a fall ritual that you just can't miss.
Winter Self-Care Goals
Want to stay warm and cozy this winter? Some winter self-care ideas to consider include:
36. Planning for the holidays
Set yourself up for success and prepare for upcoming holidays, especially if you plan to celebrate with family and friends. Taking the stress out of gift buying, wrapping, or even travel plans can be the best thing you do for yourself.
37. Learning new recipes
Take up baking and learn friendly recipes that will help you stay sane during the winter season and keep the cold away. Soups and stews are perfect for the winter months and can make use of that slow cooker or instant pot you haven't been using.
38. Staying warm
Get yourself some fuzzy socks, warm blankets, and hot water bottles to help keep you warm through the season. What about a nice new blanket? You could even pick up knitting, quilting, or crocheting as a new hobby and make it yourself.
Set Self-Care Goals For Yourself
When you think about self-care activities it's hard not to picture indulging oneself in expensive spa sessions, and going on endless shopping sprees, and vacations. That is what pop culture has led most of us to believe. 
Printable Self-Love Quotes
Need a reminder to set self-care goals for yourself? Get your 10 FREE printable self-love quotes, that are the perfect reminder that you deserve some me time.
This download comes with high-resolution, graphic quotes that are ready to print and post in your home or office.
Self-care activity or practice can be anything that improves your physical as well as mental well-being. They don't have to be extravagant because something as simple as taking a walk in the park on a sunny day or slipping on a favorite pair of fuzzy socks can also do the trick.
You don't have to wait until the new year to start setting self-care goals! Make one today and let the self-care begin.
Looking for ideas and self-care activities that put yourself first? Click here for the best self-care goals for every season. You deserve some me time. #SelfCare #Wellness #MentalHealth #Relaxation #LoveYourself

What self-care goals and activities will you set?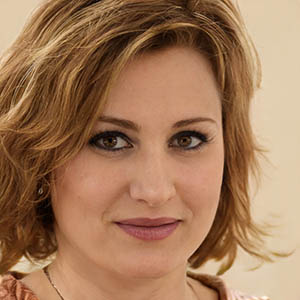 More About Guest Contributor
Nicole McCray has been obsessed with beauty and fashion since she was a young girl, always flipping through Vogue and stealing her mother's cosmetics bag to experiment. She's a former wedding makeup artist who loves spending her free time trying new products. While Nicole's days are now spent contributing to fashion, beauty, and lifestyle sites.
Last Updated on May 28, 2023
✕
Get Your Self Love & Care Quotes
+ get weekly tips to help you slay your goals.