What is the 10 step skincare routine for breakouts? Stressed and need a good skincare routine for acne?
At this point, it's pretty safe to say that we're all living with more stress than usual. This unprecedented time continues to cause anxiety for many, and as the situation evolves, many of us are feeling a bit helpless.
That means that now, more than ever before, self-care is important.
Of course, stress affects each of us differently, but for many, it manifests itself in the form of breakouts. And we're not talking about the occasional pimple that presents itself right before a big event.
We're talking about the long-term impact that chronic stress can have on your skin.
Yes, breakouts from stress are a real thing. Here's a complete breakdown of the best daily skincare routine for breakouts, plus a deep dive into how stress affects your skin and what you can do to minimize its effects. This is all part of building a skin care routine for glowing skin!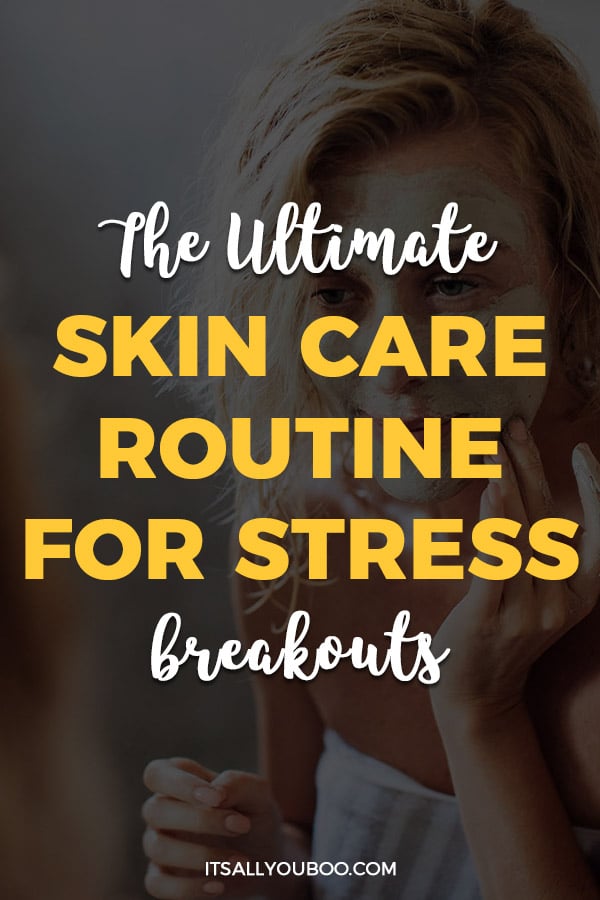 The Best Daily Skin Care Routine for Breakouts from Stress
Stressed skin is prone to redness and inflammation, so stripping it with drying ingredients like alcohol and harsh cleansers will actually worsen the condition. The best-stressed skin products will fight your breakouts without causing additional irritation.
The 10-step Korean skincare routine by Peach & Lily is ideal for managing breakouts caused by stress.
It's the best routine for stressed, acne-prone sensitive skin because it focuses on nourishing and soothing the skin with gentle ingredients that also combat inflammation, excess oil, and bacteria.
👉🏽  RELATED POST: How to Deal with Stress and Anxiety
So, what is the 10-step skincare routine?
Here's a quick overview of each step and what it does. Keep in mind that you don't have to do every single step twice a day. Instead, use this as a guideline to create an easy daily skincare routine for breakouts that suits your skin's needs and fits into your schedule.
#1.
Oil-Based Cleanser
Double cleansing is an essential part of any skincare routine for breakouts caused by stress. This two-step cleansing process starts with an oil-based cleanser, like Peach & Lily's Natural Coconut Cleansing Oil, to remove oil and impurities from the skin without stripping the skin or causing irritation.
Remember, a gentle approach is crucial when it comes to stressed skin. The beauty of using oil to break down impurities is that it's very effective without requiring any harsh scrubbing or drying ingredients. It simply dissolves the makeup, oil, and other impurities so you can rinse them away.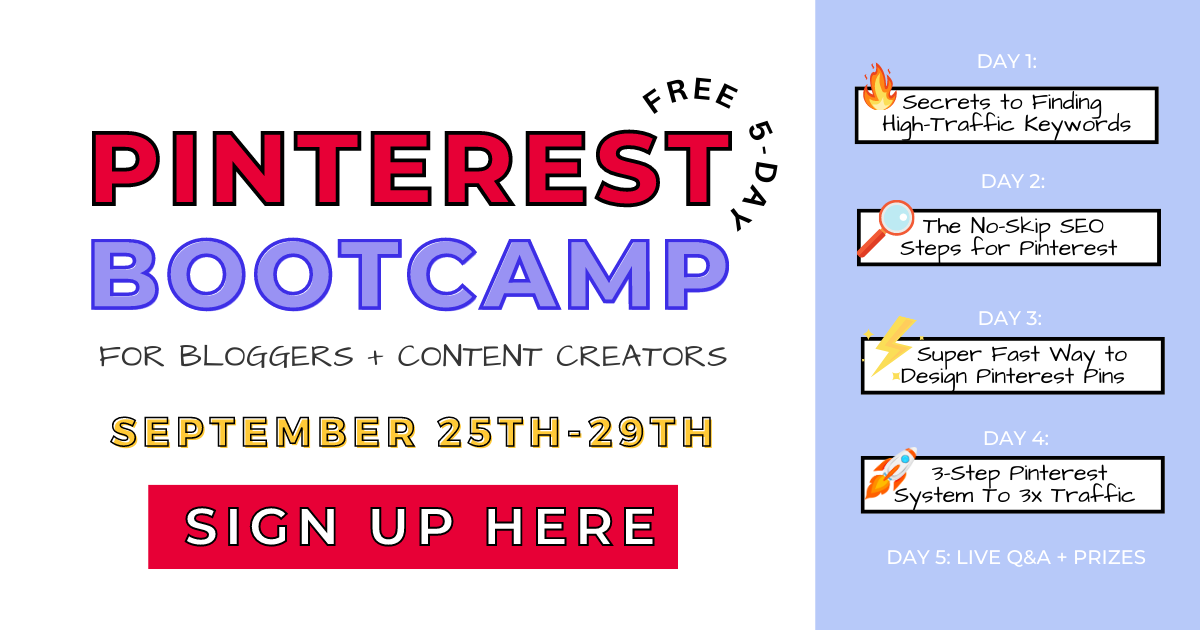 #2.
Water-Based Cleanser
The second step in the double cleansing process is a water-based cleanser. This step is important for removing any remaining residue on the skin.
Be sure to choose one that's gentle, not drying, which is guaranteed when using Peach & Lily's Power Calm Hydrating Gel Cleanser. Hydrating, pH-balanced cleansers are generally the best choice for stressed skin.
👉🏽  RELATED POST: How Much Should you Spend on Self-Care?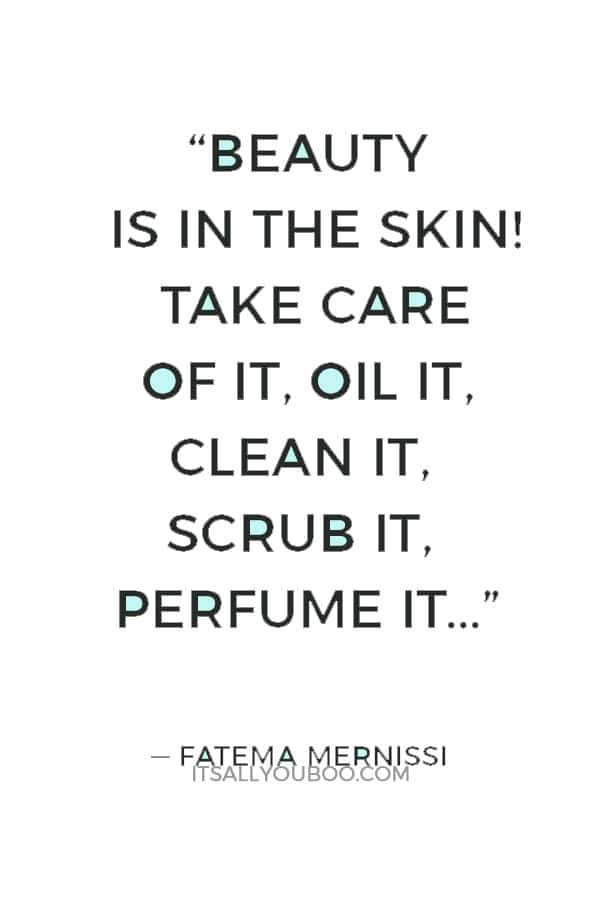 #3.
Toner
In Korean skincare, toners are intended to hydrate the skin and balance its pH after cleansing. They're nothing like the astringent, alcohol-based toners that can be so damaging to stressed skin.
Balancing the skin with a proper toner is essential because it protects the skin's acid mantle, which holds moisture in while keeping acne-causing bacteria out. Toners also prepare the skin for your other skincare product by adding hydration so they can penetrate the skin more easily.
You can choose from a plethora of toners, but the Cellus Mist Toner is a great choice and it combats various environmental toxins.
#4.
Essences
Essences are unique to Korean skincare, but they're wonderful for stressed skin because they provide deep hydration without clogging the pores or adding oil.
Hydrated skin is healthier overall, and it's less prone to irritation and inflammation. Consider trying Essence with Lotus Leaf by Pure Lotus for a perfectly dewy look.
#5.
Serums/Ampoules
Serums and ampoules contain concentrated active ingredients. They're the heavy hitters in a skincare routine for stress. Look for active ingredients that reduce inflammation, promote healing, and provide lightweight hydration, such as hyaluronic acid, vitamin C, peptides, and aloe vera.
To get poreless, luminous, stress-free skin, Peach & Lily's Glass Skin Refining Serum is your best bet.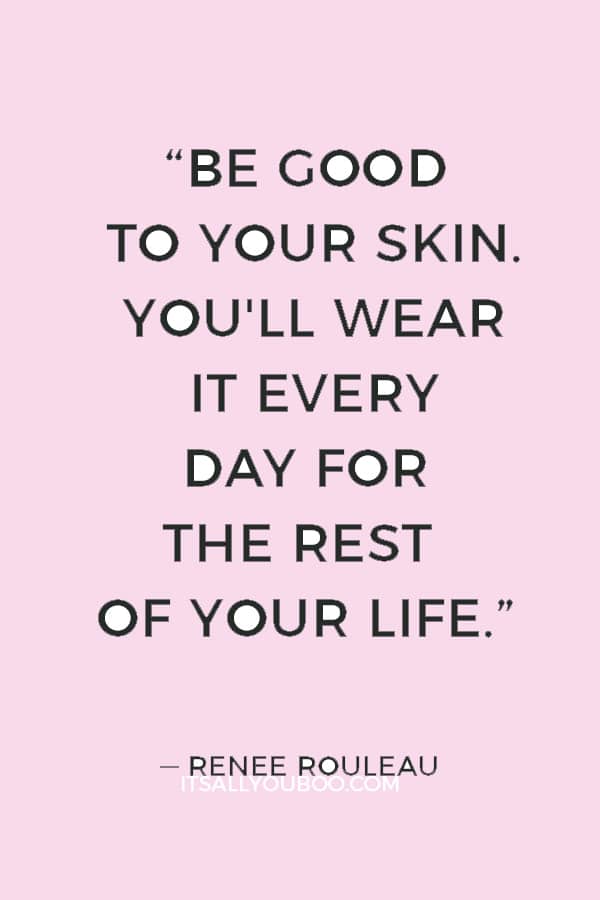 #6.
Eye Cream
The skin around the eyes is extremely delicate. While breakouts don't generally occur in this area, it does tend to show the signs of stress more than other areas of the face.
Choose an eye cream that addresses your specific concerns, such as fine lines, dark circles, and/or puffiness, like Atopalm's Moisturizing Eye Repair Serum.
#7.
Moisturizer
Moisturizer is essential for all skin types, even skin that's prone to breakouts. And, it's especially important to stressed skin because it provides a barrier that keeps irritants out while sealing in moisture.
While the Mizon All-In-One Snail Repair Cream works great, you should choose your moisturizer based on your skin type. Gel moisturizers are ideal for oily skin, lightweight lotions for combination to normal skin, and creams or oils are best for dry skin.
👉🏽  RELATED POST: 22 Ways to Be Your Best Self
#8.
Exfoliate
A skincare routine for breakouts should include an exfoliator two or three times a week to promote cell turnover. This is crucial for preventing new pimples, promoting the healing of existing ones, and fading scars from prior breakouts.
It's best to avoid physical exfoliators, like scrubs, because they can irritate sensitive, stressed skin. Chemical exfoliators, like AHAs and BHAs, are ideal for acne-prone skin because they exfoliate without scrubbing, which can exacerbate pimples and stressed skin.
A great exfoliating option to try is Peach & Lily's The Good Acids Pore Toner.
#9.
Masks
Masks are completely optional but they are definitely worth the extra effort. Sheet masks provide hydration to stressed skin. Depending on which one you choose, they can also soothe redness and inflammation, combat excess oil, fight acne-causing bacteria, and promote healing.
Sleep masks, like Eco Your Skin's Lavender Bedside Mask, stay on the skin overnight. You can use them in place of moisturizer on stressed skin to hydrate or clarify while you sleep.
You could also create your own DIY face masks with essential oils at home!
#10.
Sunscreen
By now, we all know that sunscreen is crucial for preventing sun damage, premature aging, and most of all, skin cancer. But it's also important for stressed skin because sun exposure can contribute to inflammation and skin irritation. For a great sunscreen option that is light and non-irritating, try Rootree's Mobitherapy UV Sun Shield.
👉🏽  RELATED POST:  30 Things to Do Alone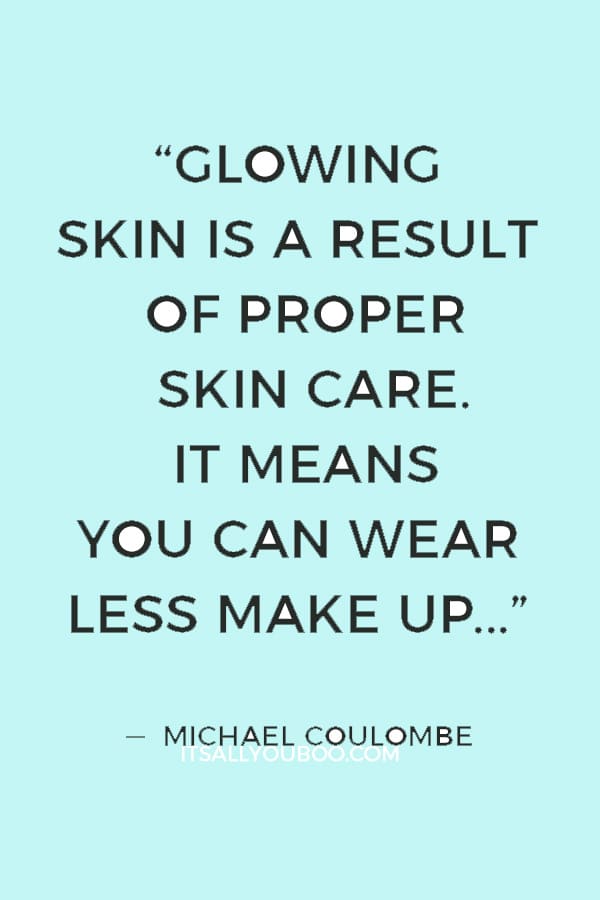 Top Questions About Stress and Skincare
Q #1.
What Should a Daily Skincare Routine Be?
So, what should your daily skincare routine for breakouts and stressed skin include? An easy daily routine should always include the double cleanse, toner, and moisturizer in the morning and evening.
If you'll be out in the sun during the day, apply sunscreen as the last step in your morning routine. Be sure to follow the manufacturer's recommendations for reapplying throughout the day.
Add in a chemical exfoliator two or three times a week, depending on your skin's needs. If your skin is looking dull or your pores are clogged, it's time to exfoliate.
The other steps in the 10-step routine are all optional. Feel free to add in or take away products and steps depending on what your skin needs on any given day.
👉🏽  RELATED POST: How to have a self-care retreat
Q #2.
Does stress really cause breakouts? How?
Yes, stress really does cause breakouts. In fact, many skin conditions can flare up in times of stress, including cystic acne, psoriasis, and eczema. Not only that, but studies show that existing acne also becomes more severe when your stress levels increase.
In general, four things contribute to breakouts: bacteria, inflammation, clogged pores, and hormones. You probably won't be surprised to hear that hormones are the main culprit when it comes to breakouts caused by stress.
👉🏽  RELATED POST: The Perfect Nightime Routine for Better Sleep
Specifically, stress and anxiety raise the level of a hormone called cortisol. And this hormone triggers breakouts when you're not getting enough sleep, as well as during times of stress. Cortisol also triggers an increase in oil production on the skin, which causes clogged pores leads to acne flare-ups.
Some people may experience an acne flare-up from mild stress, while others may only experience breakouts in times of extreme stress. Many times, the effects of stress manifest on the skin within just a few hours of a stressful event.
Stress also increases inflammation in the skin's cells, which further contributes to breakouts. This happens because stress weakens the immune system, reducing your body's ability to fight inflammation.
#Q3.
What does stressed skin look like?
With all of these things going on inside the body during times of stress, it's no surprise that they manifest themselves on the skin's surface in a variety of ways. Stressed skin often looks red, puffy, dehydrated, irritated, and of course, broken out. Cystic acne, pustules, and blackheads are all common with breakouts caused by stress.
Why a Skin Care Routine for Breakouts from Stress is so Important
When we're stressed, we often neglect self-care, including a consistent skin care routine for breakouts. Some of us also touch our skin more often when we're stressed, possibly even picking at pimples without even realizing it.
Neglecting skin care and picking at the skin not only exacerbates existing acne but also causes more breakouts and increases the likelihood of scarring.
A skincare routine for breakouts is crucial for preventing bacteria and clogged pores, as well as for reducing inflammation and promoting healing to reduce the risk of scarring.
👉🏽  RELATED POST: 14 Ways To Pamper Yourself at Home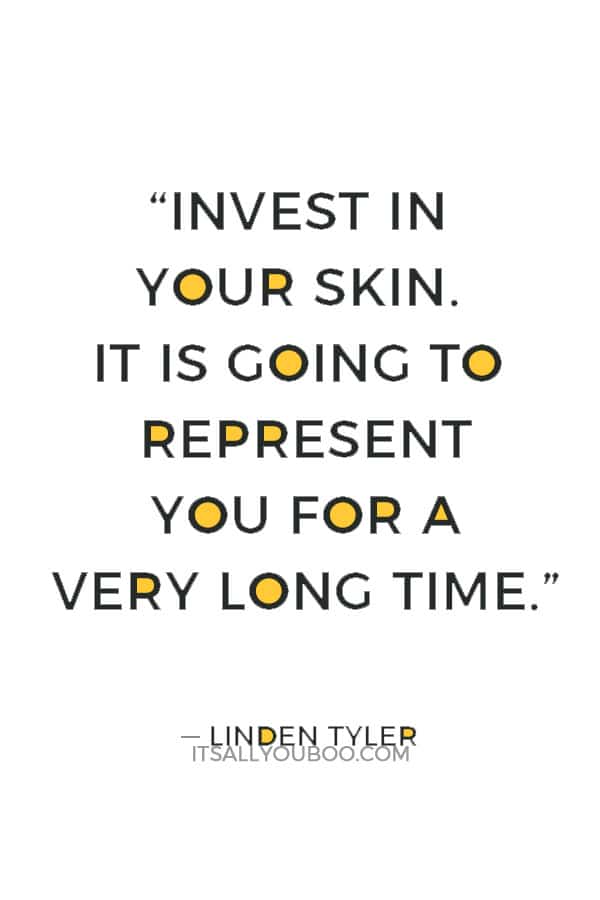 How do you treat stress-induced acne?
The best way to treat stress-induced acne pimples fast is to unclog the pores, then reduce inflammation, kill bacteria, and promote cellular turnover.
A simple acne routine could include the following active ingredients, depending on your needs:
Salicylic acid: unclogs pores
Benzoyl peroxide: reduces inflammation and fights bacteria
Retinol: promotes cellular turnover
Acne patches that contain salicylic acid or benzoyl peroxide are fantastic stressed skin products to keep on hand to get rid of pimples overnight. As an added bonus, they'll keep you from picking at the pimple without realizing it, so it can heal fast without scarring.
On the other hand, retinol can be used two or three times throughout the week to prevent acne, promote healing, and fade existing scars.
How do you treat skin stress?
Routines can be very comforting in times of uncertainty and stress. When it feels like many elements in your life are out of your control, routines bring consistency and re-establish that sense of control.
Although you'll never be able to eliminate stress completely from your life, you can establish routines that will help you manage it.
Treating skin stress begins with establishing a consistent skincare routine for breakouts, but it doesn't end there. Having a consistent sleep routine is also crucial for many reasons, including overall health, skin health, and maintaining healthy cortisol levels.
Eating regular, healthy meals, socializing with friends and family, and exercising are all important for your physical health and emotional wellbeing. If it's good for your body and mind, chances are it's good for your skin, too.
👉🏽  RELATED POST: How to Spend a Mental Health Day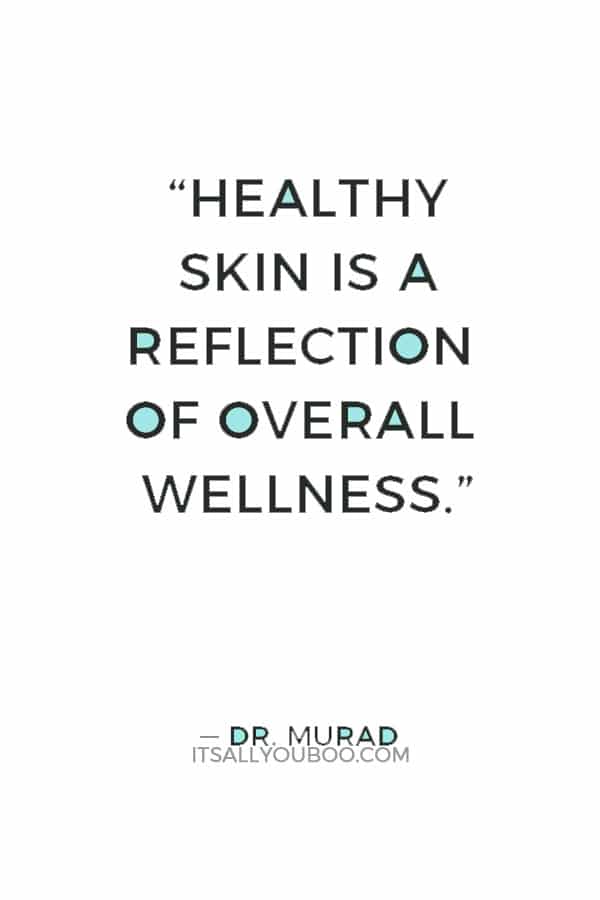 Self-care activities like yoga, meditation, and journaling are all healthy ways to manage stress. The idea is to find a stress-reducing activity that feels good to you and make it part of your daily routine.
Be mindful when it comes to using technology. While it can be a form of self-care, it can also be a major contributor to stress. For example, taking a virtual yoga class is fantastic, but obsessing over the latest news updates is not.
The simple fact is that skincare and mental health are deeply connected, you cannot ignore the connection.
Skincare is Self-Care
You may not always be able to remove yourself from stressful situations, but there are many ways to manage acne caused by stress. It all starts with following a consistent, nourishing skincare routine for breakouts.
Remember, healthy self-care routines that reduce your stress level are the best-stressed skin remedies.
Printable Self-Love Quotes
Need a reminder to take care of your skin and yourself? Get your 10 FREE printable self-love quotes, that are the perfect reminder that you deserve date night with yourself.
This download comes with high-resolution, graphic quotes that are ready to print and post in your home or office.
Stress-induced acne has never been more prevalent. This easy skincare routine for stress breakouts will help restore your skin and prevent blemishes by @nicolermccray #Skincare #SkincareTips #SkincareRoutine
And, in these trying times, they're good for your overall mental and physical health, too!

What's your skincare routine for breakouts and stress?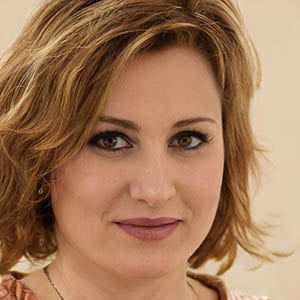 More About Guest Contributor
Nicole has been obsessed with beauty and fashion since she was a young girl, always flipping through Vogue and stealing her mother's cosmetics bag to experiment. She's a former wedding makeup artist who loves spending her free time trying new products. While Nicole's days are now spent contributing to fashion, beauty, and lifestyle sites, she can still always be found putting looks together, even if it's just for a trip to the grocery store!
Last Updated on May 28, 2023
✕
Get Your Self Love & Care Quotes
+ get weekly tips to help you slay your goals.