Looking for inspirational famous graduation quotes for seniors?
Want the best graduation wishes and advice for graduates?
Graduation is such an important milestone. Those short moments of standing up, walking across the stage, and holding your diploma up in the air are worth all the hard work.
Four years or more of staying up late studying, going to endless classes, writing papers and maybe labs, the laughter, the tears, and finally the joy. Graduation is the culmination of a lifetime of education.
It's your transition from the life of a student, to being a full card-carrying adult. It's time to focus on applying for jobs and starting your adult life. You're trading the classroom for maybe the board room, office, or cubicle. Are you ready?
The lessons you've learned up until now have hopefully prepared you for life after graduation. Life in the real world, with responsibilities, challenges, obstacles, and all.
To help you succeed after graduation, here are 76 famous graduation quotes for seniors, and the best life advice for graduates.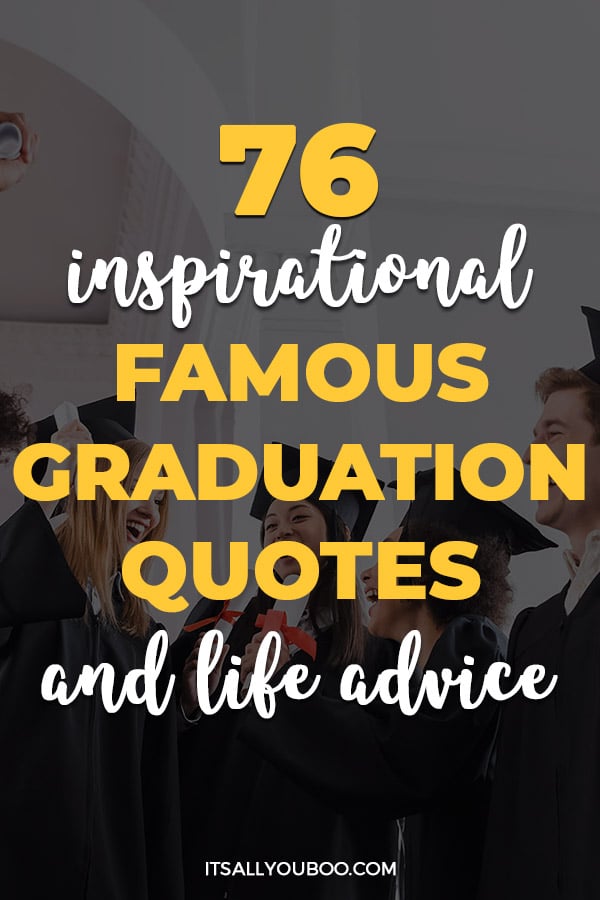 Inspirational Wisdom for Life Quotes
Graduating college or university? You've turned in your final papers, written your last exams and you're ready for the real world. This collection of inspirational graduation quotes provides life advice for graduates.
"Be happy for this moment. This moment is your life." — Omar Khayyam
2. "You get to consciously decide what has meaning and what doesn't. You get to decide what to worship." — David Foster Wallace


👉🏽  RELATED POST: 22 Ways to Be Your Best Self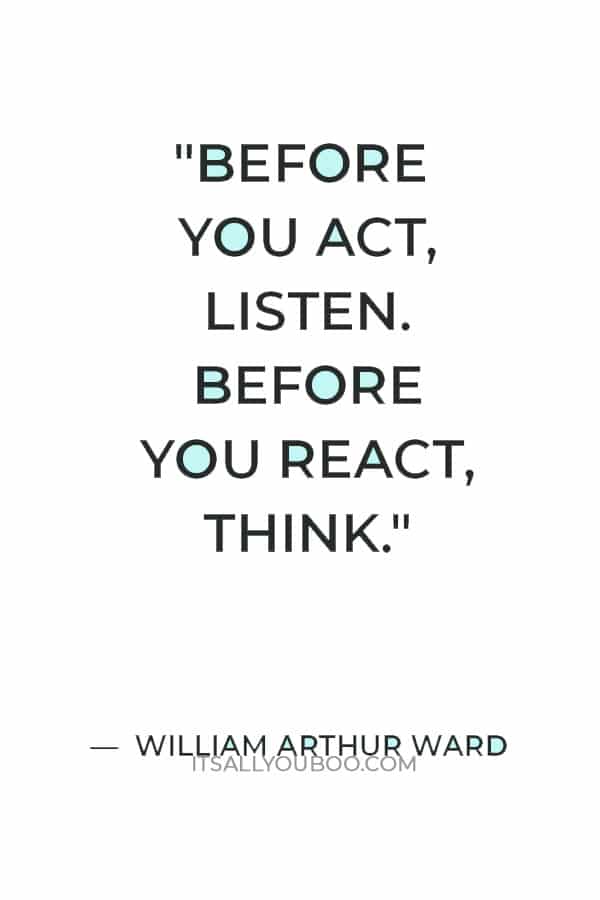 3. "Before you act, listen. Before you react, think. Before you spend, earn. Before you criticize, wait. Before you quit, try." — William Arthur Ward
"The only thing you can do in this life is pursue your passions, celebrate your bloopers and never stop following your fear."

— Grace Helbig
👉🏽  RELATED POST: How to Save for College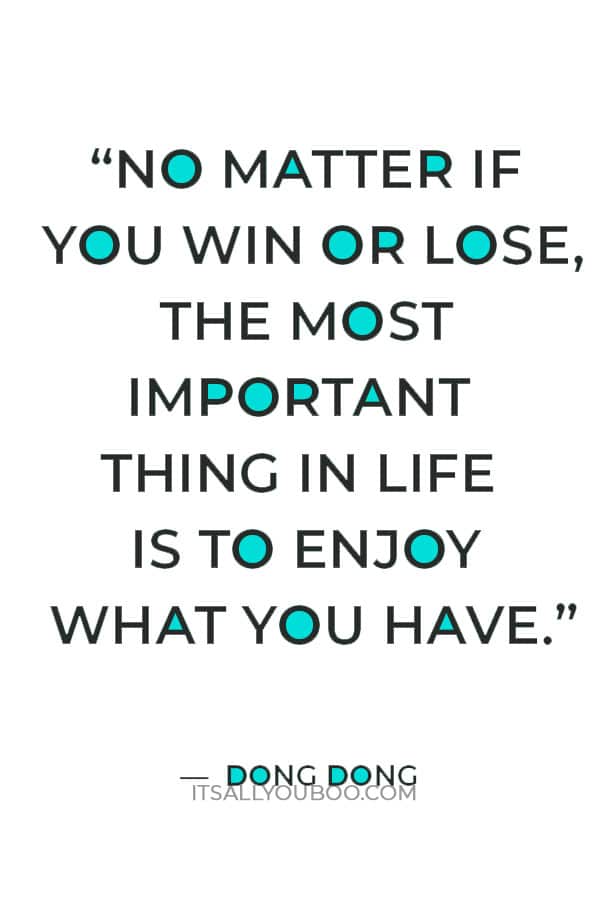 5. "No matter if you win or lose, the most important thing in life is to enjoy what you have." — Dong Dong
6. "Do all the other things, the ambitious things—travel, get rich, get famous, innovate, lead, fall in love, make and lose fortunes…but as you do, to the extent that you can, err in the direction of kindness." — George Saunders


"Nothing is going to be handed to you. You have to make things happen." — Florence Griffith-Joyner
8. "What lies behind us and what lies before us are small matters compared to what lies within us." — Ralph Waldo Emerson


👉🏽  RELATED POST: Smart Financial Goals for College Students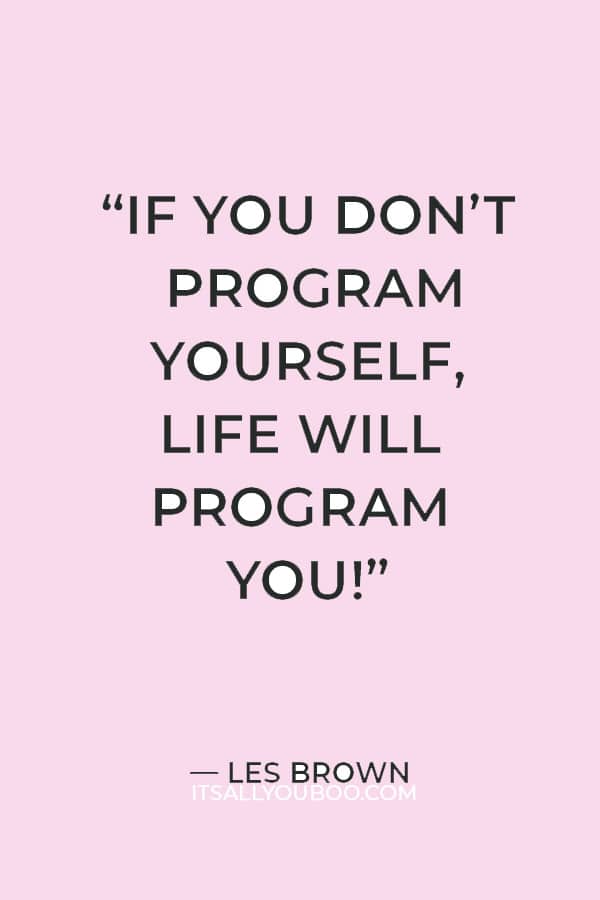 9. "If you don't program yourself, life will program you!" — Les Brown
"Don't go around saying the world owes you a living. The world owes you nothing. It was here first."

— Mark Twain
---
Famous Work-Life Balance Quotes for Graduates
Did you maintain a good school-life balance in college? Did you create healthy habits? If not, better listen up to these famous graduation quotes. The following inspirational life advice quotes for graduates emphasize the importance of maintaining a healthy work-life balance.
11. "Don't ever confuse the two, your life and your work. The second is only part of the first." — Anna Quindlen


👉🏽  RELATED POST:  SMART Goal Examples for College Students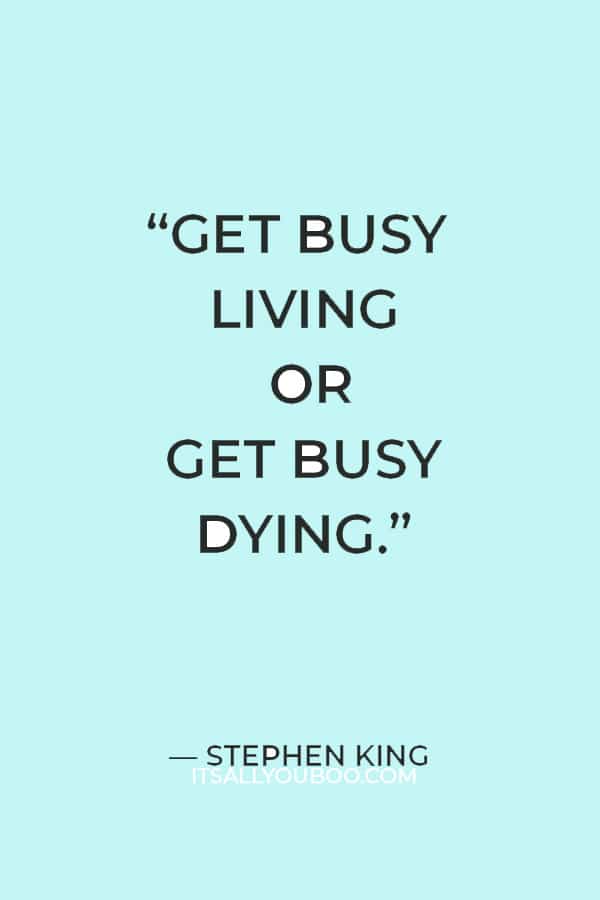 12. "Get busy living or get busy dying." — Stephen King
"We think, mistakenly, that success is the result of the amount of time we put in at work, instead of the quality of time we put in."

— Arianna Huffington
👉🏽  RELATED POST: The Work Life Balance Myth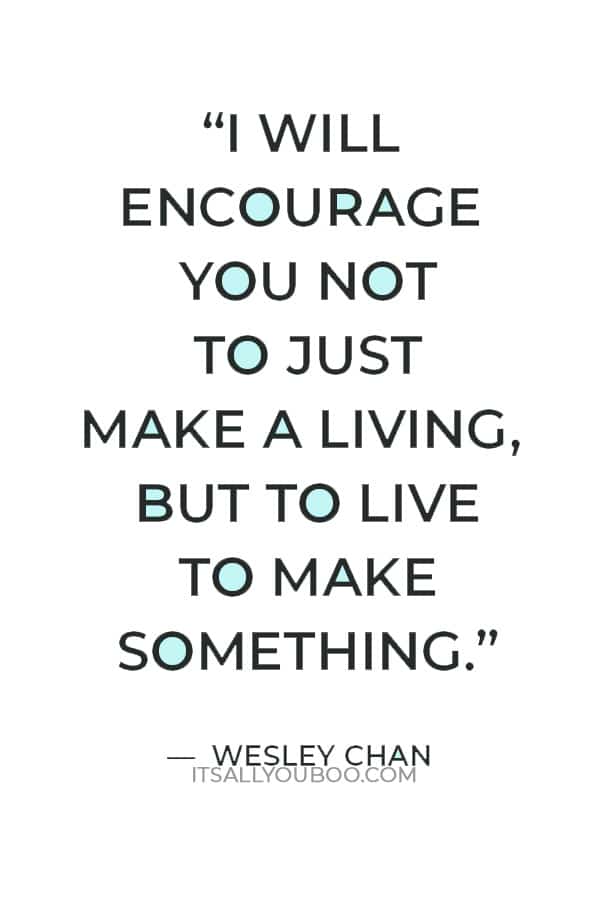 14. "I will encourage you not to just make a living, but to live to make something." — Wesley Chan


"Stop chasing the money and start chasing the passion." — Tony Hsieh


16. "There's nothing more important than our good health – that's our principal capital asset" — Arlen Specter
👉🏽  RELATED POST: Healthy Habits for College Students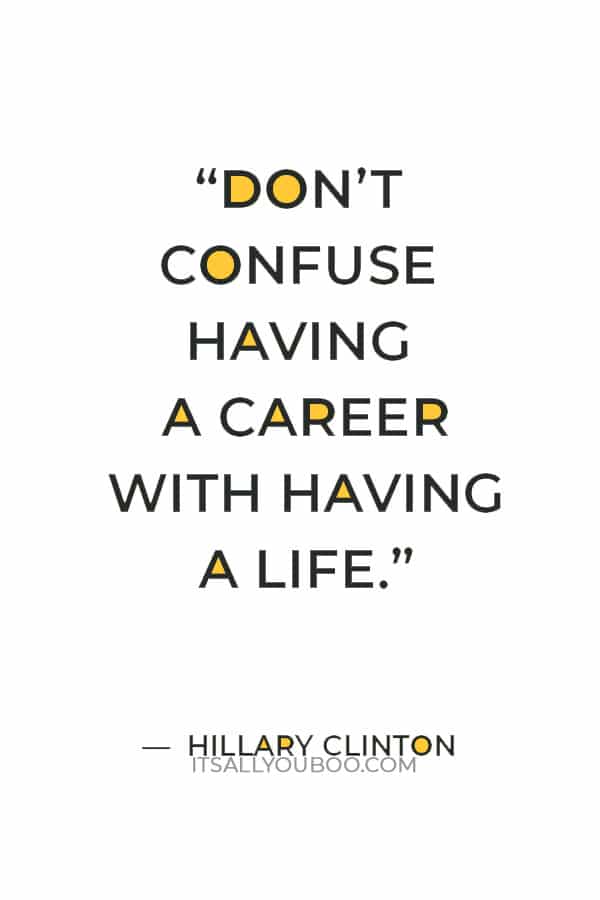 17. "Don't confuse having a career with having a life." ― Hillary Clinton



18. "Some 80% of your life is spent working. You want to have fun at home; why shouldn't you have fun at work?" — Richard Branson

---
Inspirational Career Advice for Graduates and Seniors
Ready to land your dream job? Looking for the best career advice? The following famous graduation quotes share some of the best career advice for graduates. Don't get caught up in the rat race, keep your mind clear as you build your life.


19. "If you want to succeed at any job, make yourself invaluable. Go the extra mile; make them never be able to imagine what life without you there would be like." — Ross Mathews


20. "No man ever listened himself out of a job." — Calvin Coolidge



👉🏽  RELATED POST: Achieve Your Goals and Dreams Quotes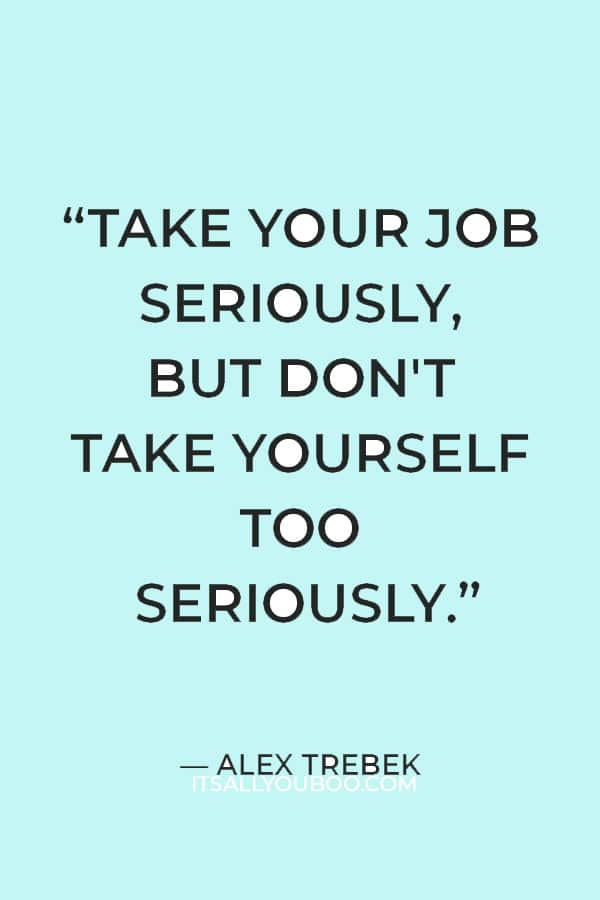 21. "Take your job seriously, but don't take yourself too seriously." — Alex Trebek



22. "Money is just a consequence. I always say to my team, 'Don't worry too much about profitability. If you do your job well, the profitability will come'." — Bernard Arnault


"Better to just be real. Show up and do your job and be a nice person."

— Elisabeth Rohm

👉🏽  RELATED POST: 6 Best Side Hustles For College Students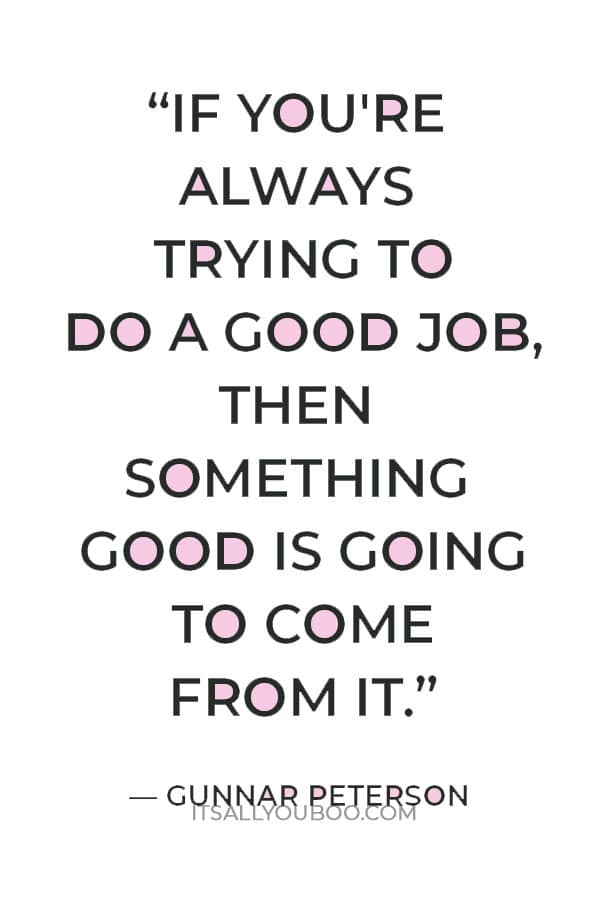 24. "If you're always trying to do a good job, then something good is going to come from it." — Gunnar Peterson


"You don't have to be serious all the time to do a good job."

— Simone Biles


26. "It's impossible to be perfect, and you won't do a good job if you're too focused on proving yourself to others." — Jessica Williams

---
Funny Graduation Quotes About Success
Ready for a life of success after graduation? It's not all serious, this collection of famous graduation quotes are funny and will help to lighten the mood post-graduation. Everything can feel heavy and life-changing, don't let it weigh you down.
"The road to success is dotted with many tempting parking spaces."

— Will Rogers


28. "Don't ever rob a bank. Enjoy life. Have fun. Choose to be happy now; don't wait until you're 'successful'." — Peter Farrelly
29. "A graduation ceremony is an event where the commencement speaker tells thousands of students dressed in identical caps and gowns that 'individuality' is the key to success." — Robert Orben


30. "The best advice I can give anybody about going out into the world is this: Don't do it. I have been out there. It is a mess." — Russell Baker


👉🏽  RELATED POST: 11 Long Term Goal Ideas for College Students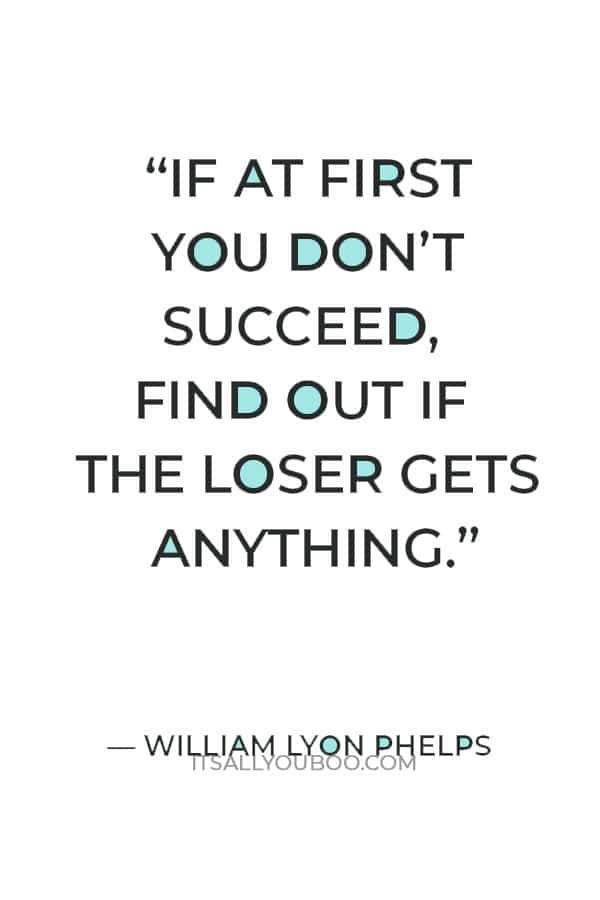 31. "If at first you don't succeed, find out if the loser gets anything." — William Lyon Phelps


"The only place success comes before work is in the dictionary."

— Vince Lombardi
33. "So, what's it like in the real world? Well, the food is better, but beyond that, I don't recommend it." — Bill Watterson
👉🏽  RELATED POST:  New Year Resolutions for College Students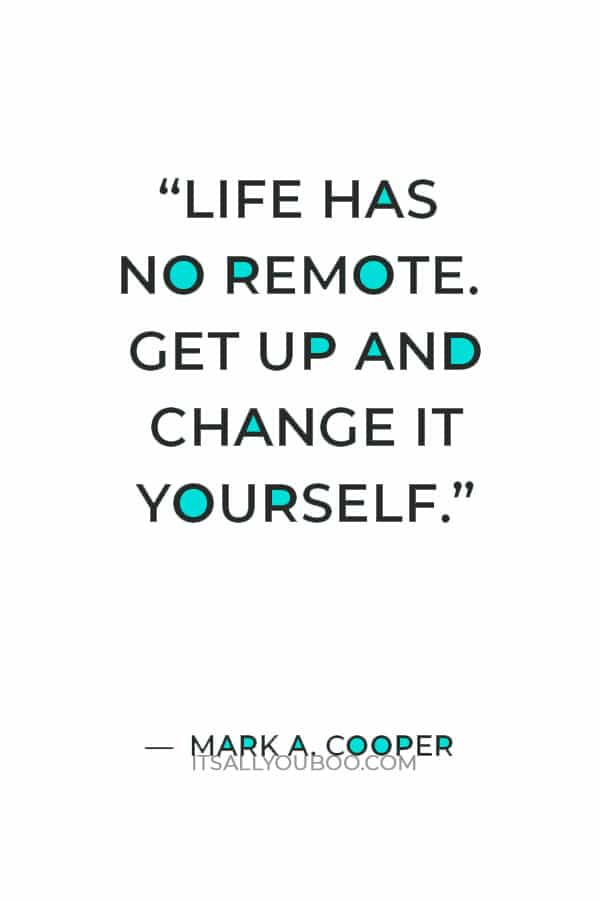 34. "Life has no remote. Get up and change it yourself." — Mark A. Cooper


"My dear terrified graduates, you are about to enter the most uncertain and thrilling period of your lives."

— Lin-Manuel Miranda


36. "Follow your passion, stay true to yourself, never follow someone else's path unless you're in the woods and you're lost and you see a path then by all means you should follow that." — Ellen DeGeneres



37. "Now that you've graduated, just remember: Bosses don't usually accept notes from your mother." — Melanie White


---
Inspirational Graduation Quotes About Dreams
Will you be realistic or follow your dreams after graduation? Are you going to achieve your goals in life? This selection of inspirational graduation quotes is all about dreams and what it takes to make them happen.


38. "My wish for you is that this life becomes all that you want it to. Your dreams stay big, your worries stay small and that you never need to carry more than you can hold." — Rascal Flatts


👉🏽  RELATED POST: Quotes About Dreams and Reality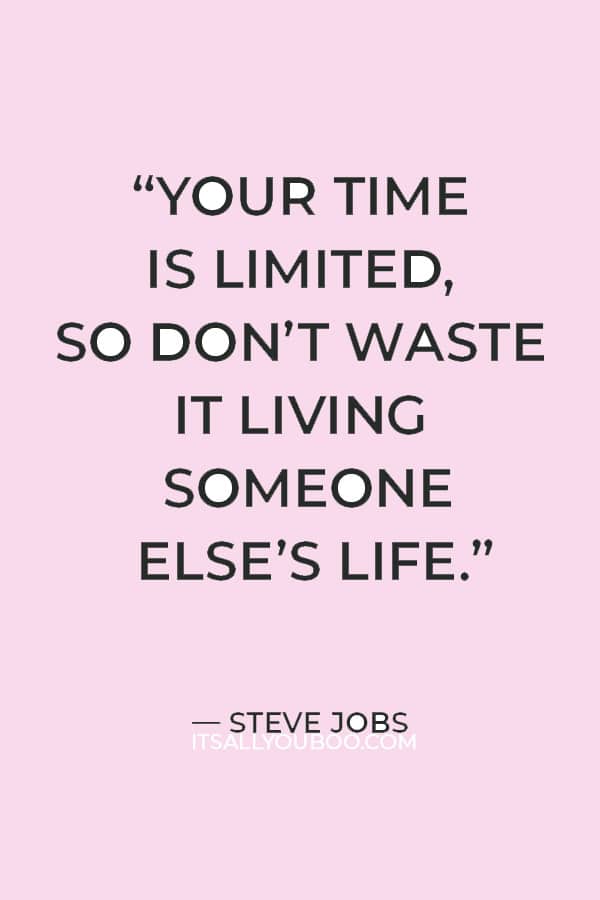 39. "Your time is limited, so don't waste it living someone else's life." — Steve Jobs



40. "Cherish your visions and your dreams as they are the children of your soul, the blueprints of your ultimate achievements." — Napoleon Hill


"If you want something you've never had, you must be willing to do something you've never done."

— Thomas Jefferson
👉🏽  RELATED POST: Quotes About Working Hard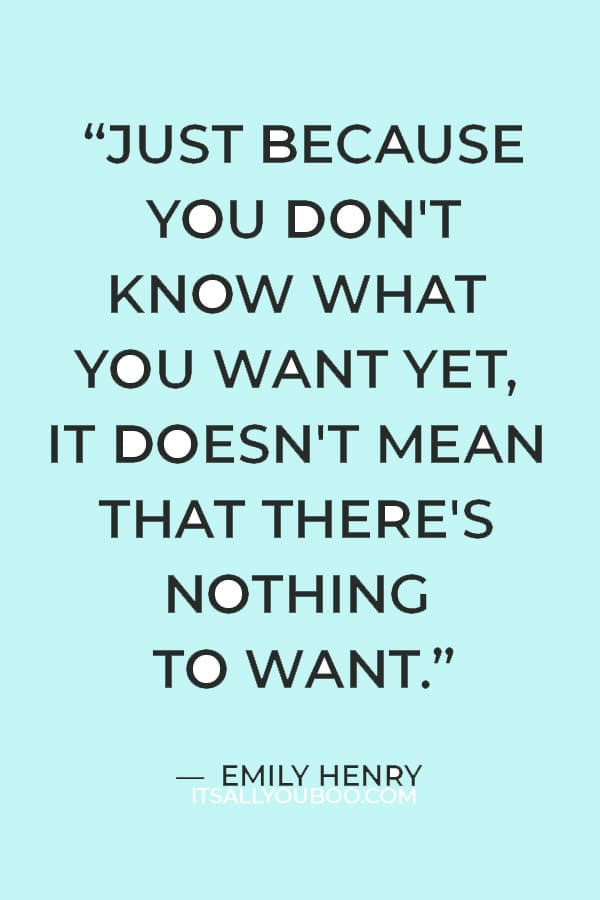 42. "Just because you don't know what you want yet, it doesn't mean that there's nothing to want." ― Emily Henry


"In response to those who say to stop dreaming and face reality, I say keep dreaming and make reality."

— Kristian Kan
44. "Give your dreams all you've got and you'll be amazed at the energy that comes out of you." — William James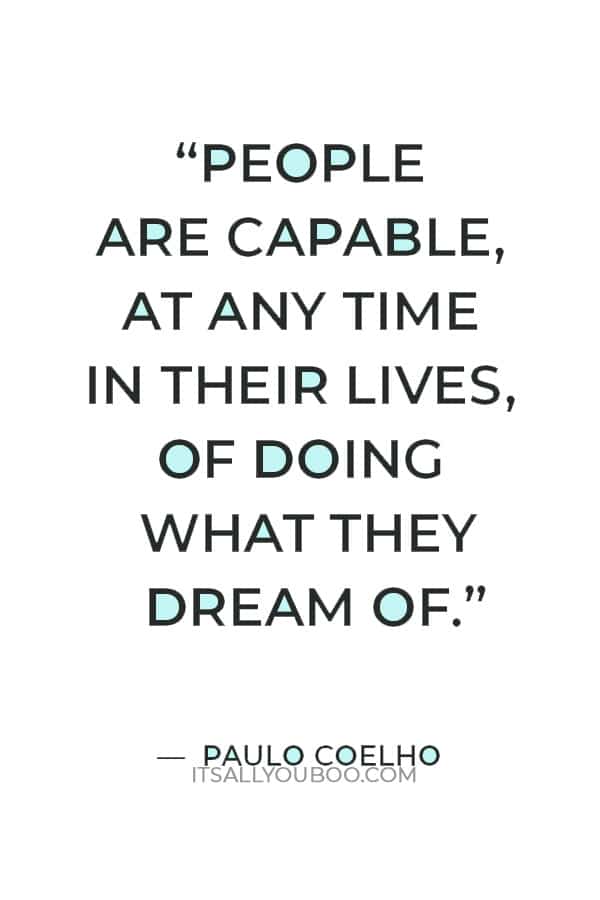 45. "People are capable, at any time in their lives, of doing what they dream of." — Paulo Coelho


---
Famous Graduation Quotes About Intelligence
Need inspirational advice for graduates? Want to be inspired to continue learning in life after graduation? These famous graduation quotes explore education and intelligence, beyond the classroom.
46. "Intelligence without ambition is a bird without wings." — Salvador Dali
👉🏽  RELATED POST: 10 Habits of Successful People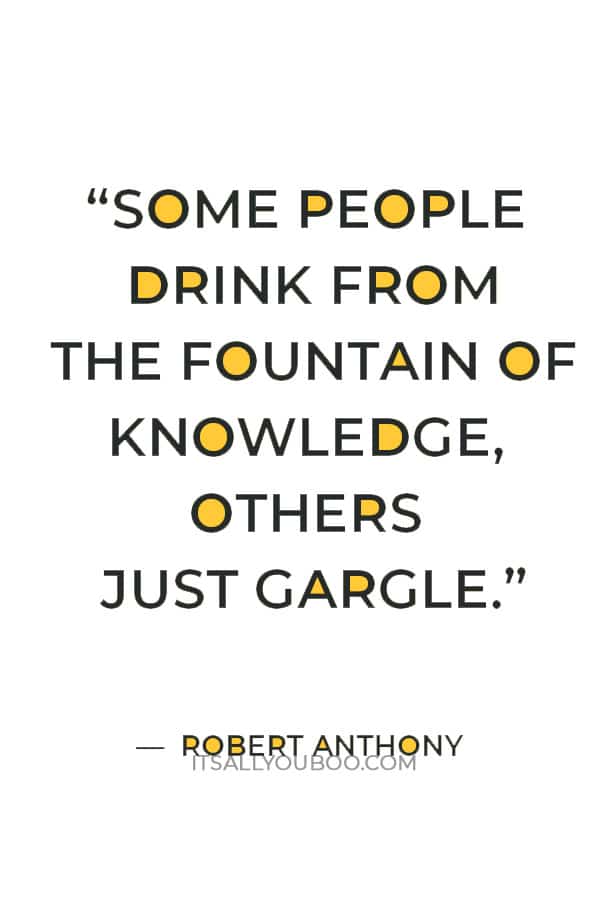 47. "Some people drink from the fountain of knowledge, others just gargle." — Robert Anthony
"Intelligence plus character—that is the goal of true education." — Martin Luther King Jr.

49. "Promise me you'll always remember: You're braver than you believe, and stronger than you seem, and smarter than you think." — A. A. Milne


👉🏽  RELATED POST: Why You Need to Define Your Own Success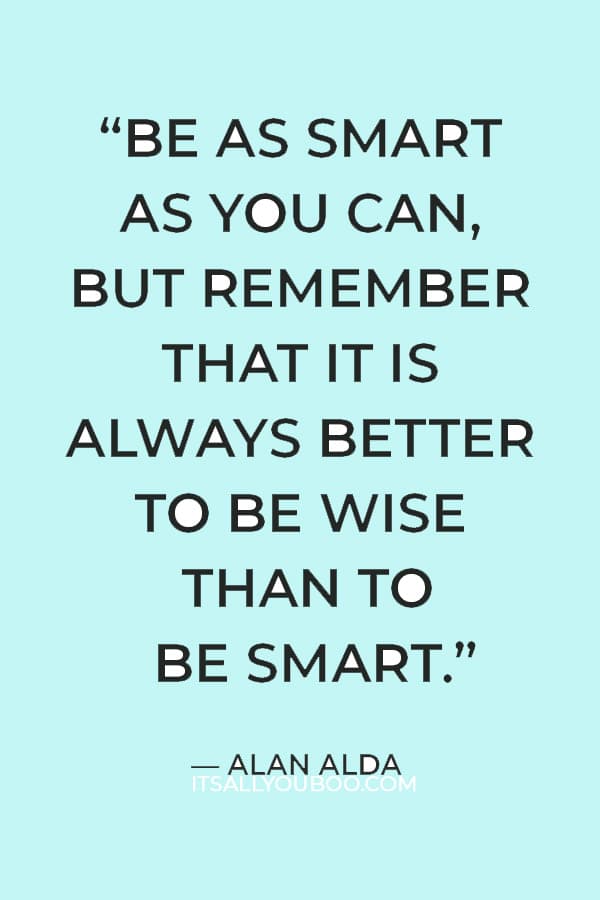 50. "Be as smart as you can, but remember that it is always better to be wise than to be smart." — Alan Alda
51. "The voice of the intellect is a soft one, but it does not rest until it has gained a hearing." — Sigmund Freud
"Intelligence is the ability to adapt to change."

— Stephen Hawking
53. "I know that I am intelligent, because I know that I know nothing." — Socrates



"Small minds are concerned with the extraordinary, great minds with the ordinary."

— Blaise Pascal
55. "Great minds discuss ideas; average minds discuss events; small minds discuss people." — Eleanor Roosevelt
---
Inspirational Education Is Quotes for Seniors
Do you feel like your education is over… forever? Do you have mixed feelings about no longer learning? Graduation is an emotional time for seniors. This collection of inspirational famous graduation quotes are all about education. How it never really ends, even if you graduate from college or university.


56. "The direction in which education starts a man will determine his future life." — Plato
"The object of education is to prepare the young to educate themselves throughout their lives."

— Robert M. Hutchins

58. "Genius without education is like silver in the mine." — Benjamin Franklin

"Give me a fish and I eat for a day. Teach me to fish and I eat for a lifetime."

— Chinese proverb
60. "A mind, once stretched by a new idea, never regains its original dimensions." — Oliver Wendell Holmes

"Education is not the filling of a pail, but the lighting of a fire."

— William Butler Yeats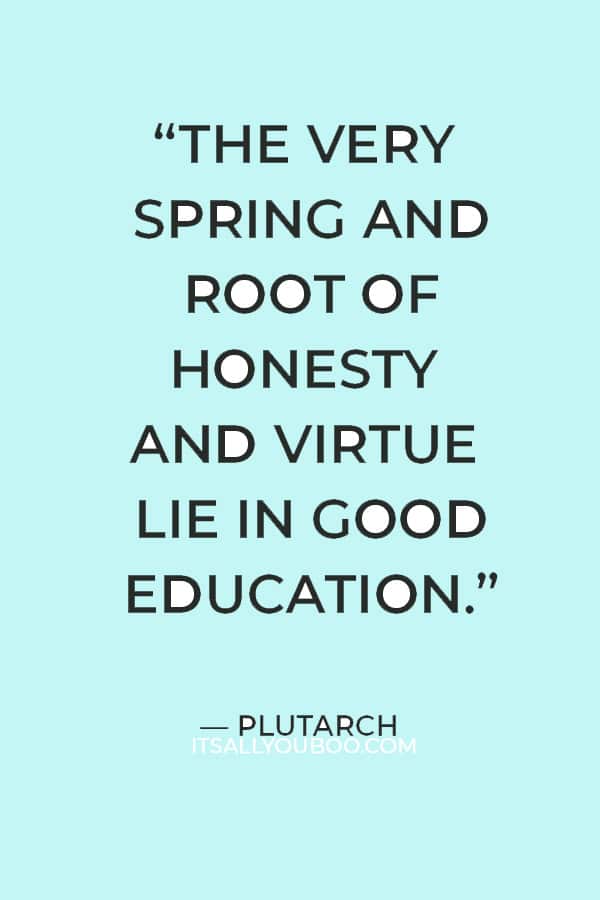 62. "The very spring and root of honesty and virtue lie in good education." — Plutarch

"The whole purpose of education is to turn mirrors into windows."

— Sydney J. Harris
64. "Education breeds confidence. Confidence breeds hope. Hope breeds peace." — Confucius
---
You Can Change the World Quotes for Graduates
Want to change the world after graduation? Will you innovate, create, and make the world a better place? I hope so! This final collection of inspirational famous graduation quotes encourage you to keep the dream alive, you can make the world better. No matter how hard real life gets, never lose that!
"Education is the most powerful weapon which you can use to change the world."

— Nelson Mandela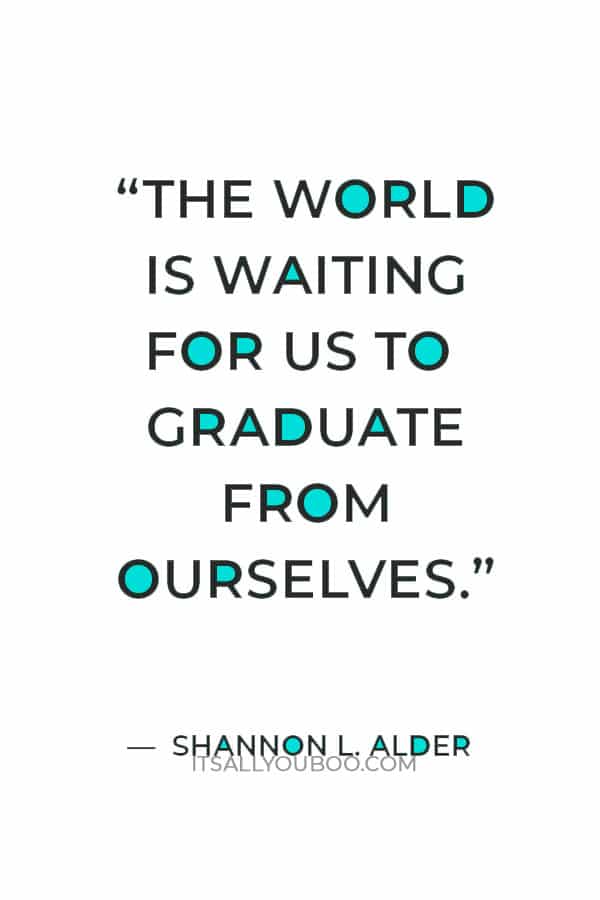 66. "The world is waiting for us to graduate from ourselves." ― Shannon L. Alder
"Kid, you'll move mountains. Today is your day! Your mountain is waiting so get on your way."

— Dr. Seuss
68. "We do not need magic to change the world, we can carry all the power we need inside ourselves already." — JK Rowling
69. "The most powerful weapon on earth is the human soul on fire." — Ferdinand Foch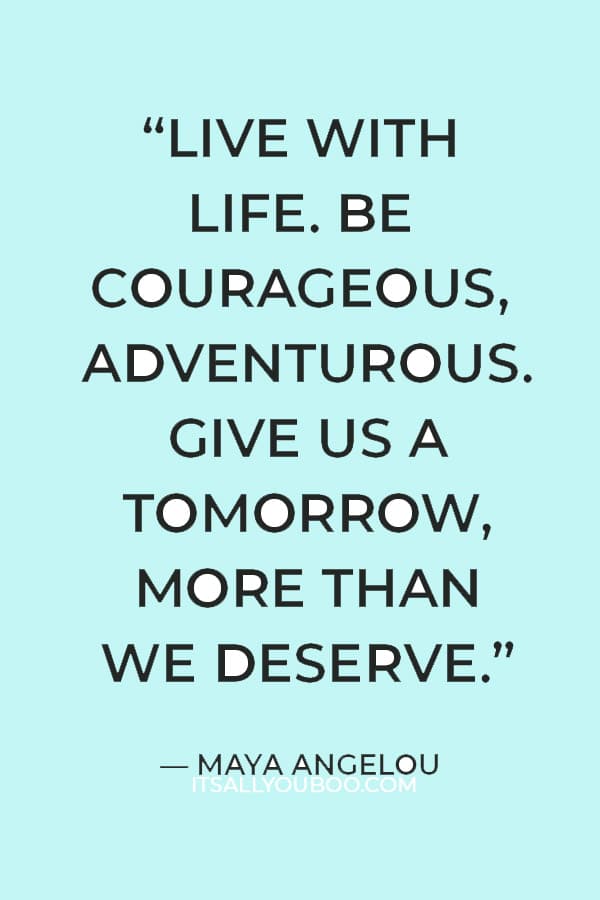 70. "Live with life. Be courageous, adventurous. Give us a tomorrow, more than we deserve." — Maya Angelou​
71. "Accept responsibility for your life. Know that it is you who will get you where you want to go, no one else." — Les Brown
"How wonderful that no one need wait a single moment to improve the world."

― Anne Frank
73. "Fortune does favor the bold, and I promise that you will never know what you're capable of unless you try." — Sheryl Sandberg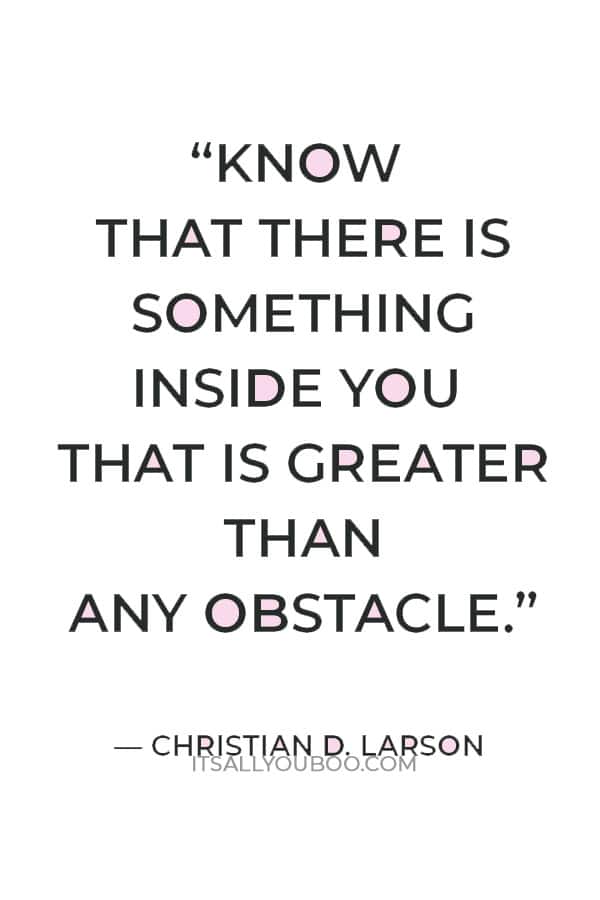 74. "Believe in yourself and all that you are. Know that there is something inside you that is greater than any obstacle." — Christian D. Larson
"Graduation is only a concept. In real life every day you graduate. Graduation is a process that goes on until the last day of your life. If you can grasp that, you'll make a difference." — Arie Pencovici
76. "It's easy to make a buck. It's a lot tougher to make a difference." — Tom Brokaw
---
Inspirational Black & White Wall Art Quotes
Looking for inspirational graduation quotes? Want to get inspired to pursue your happiness and your own success? Awesome! Here are 10 beautiful printable black and white art quotes that are perfect for your office, bedroom, or wherever you need the reminder to live an inspired life. Each design features a brushed ink letter detailing.
This download comes with 10 high-resolution graphics ready to be printed, framed and posted.
Be proud, feel the depth of your achievement! You deserve to celebrate and feel every bit of congratuations at graduation!
This isn't the end of your story, it's just the dawn of a new chapter. Filled with opportunity, excitement, and hopefully everything you imagined.
Let these quotes remind you to keep learning, to stay humble and be true to who you are.
Cheers to the class of 2021!

Which are your favourite famous graduation quotes?
Last Updated on May 30, 2021
✕
Get Your Printable Quotes
+ get weekly tips to help you slay your goals.