What's the key to overcoming insecurity and jealousy in life?
Why are you so jealous and insecure in friendships?

Keeping up with the Joneses or the Kardashians of the world is not only difficult but also can be costly to your self-esteem. What drives anyone to want to be like or live like someone else? That desire is usually rooted in jealousy or feeling a sense of insecurity in yourself.
Every year people make New Year's resolutions for self-improvement, and every year they fail to meet up to the self-imposed standards or unrealistic expectations. People resolve to lose 50 pounds or to stop mindlessly scrolling Instagram, yet each February their resolutions have been put aside. Inevitably, like being on a hamster wheel, the next year's resolutions are the same unattainable goals.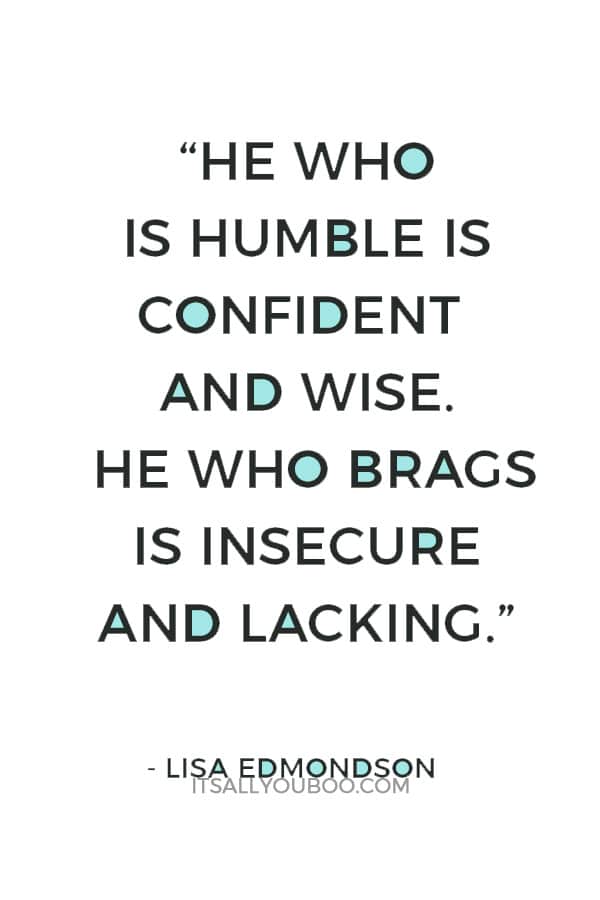 If this sounds familiar, it may be beneficial to seek advice about resolutions from mental health experts. Not to mention, this could be a sign that there is something deeper going on that is keeping you from finding fulfillment in your life, and it has nothing to do with the Joneses.
Maybe you are insecure about your appearance, your skill, or your relationships. You feel as though you can be better and find yourself comparing your success to the success of others makes you feel better than you are. Maybe you feel that your perceived lack of success makes you unworthy or insignificant.
Do you find yourself wanting what someone else has in a relationship, material things, or level of skill? You may be jealous of your best friend's marriage, job, or outgoing personality. Let me ask you this, is it difficult to be you? I mean, are there true significant difficulties in your life that have led you to think that your life, your material things, and your skill are falling short?
Let's open this bag of nonsense up and break it down a little further. This is the truth about overcoming insecurity and jealousy in life, including friendships.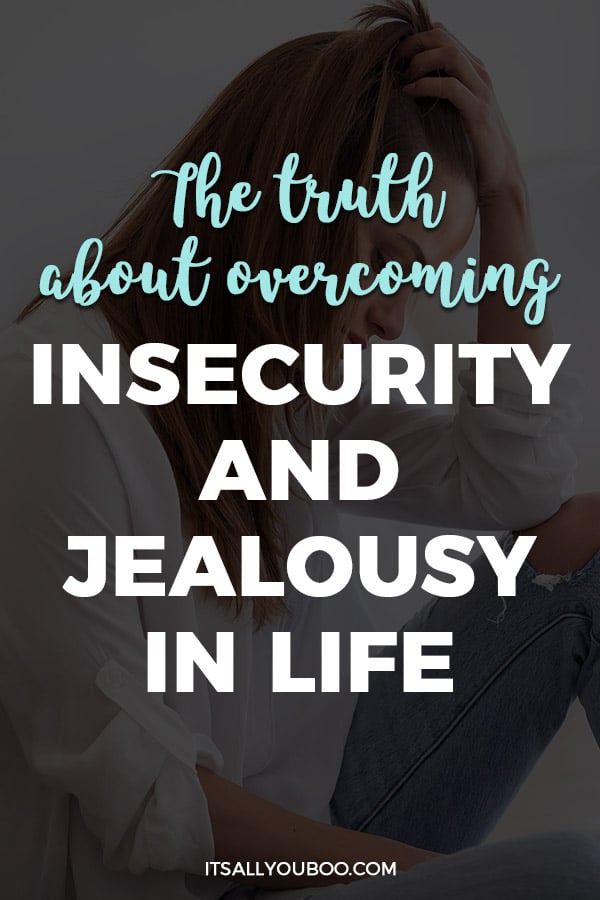 What is Jealousy?
Jealousy is a set of emotions characterized by feelings of fear, inadequacy, humiliation, worry, envy, or even anger.
It does not discriminate based on age or gender and is just as complex as it sounds. The range of emotions felt by someone who is jealous is subjective to the individual and to the situation.
Based on the situation surrounding your jealousy, your behaviors may vary. You may find yourself becoming overly possessive of your significant other because of an unhealthy fear that they are seeking company outside of your relationship.
If you are jealous of a co-worker, you may find yourself sabotaging their work performance in order to gain brownie points.
Is Jealously All Bad?
Mental health experts believe that jealousy is a healthy emotion and is not one that should be avoided. Jealousy has its benefits. It encourages people to work to preserve their relationships with their significant others. It can be a motivator for working on having secure social connections with friends. And jealousy can encourage you to strengthen your professional performance to more than average.
👉🏽 RELATED POST: How to Stop Being Jealous of Others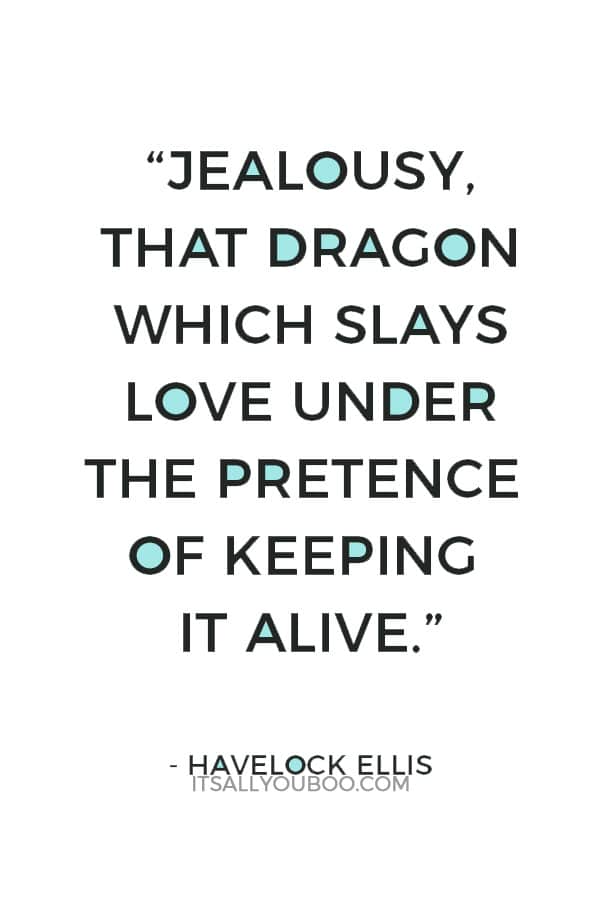 Jealousy can create social anxiety and feelings of inadequacy around others who are perceived to be more successful or more attractive. Overcoming social anxieties means understanding, getting, and maintaining a healthy grasp on jealous feelings.
The Difference between Insecurity and Self-Esteem
For people with low self-esteem, feeling insecure about all kinds of things in life is second-nature. The value that someone sees in themselves may depend on different aspects of their existence. Some may base their self-worth on how others perceive them, giving others the power to dictate their value. Yet others may base self-worth on how much money they make.
Too often self-esteem is based on physical appearance. Those who struggle with low self-esteem as questions like:
Am I overweight?
Am I pretty enough?
Do I have a nice smile?
Am I too short?
These are just a few of the thoughts that often run through the minds of people with low self-worth. All these questions focus on external features that should have no true bearing on the kind of person anyone is on the inside.
Insecurity can stem from a number of issues ranging from attachment issues as a child to abusive relationships, bullying, or loneliness. The problem comes when people with these experiences consider their experience to be their fault because, at their core, they believe that they are inadequate.
👉🏽 RELATED POST: Quotes to Boost Your Confidence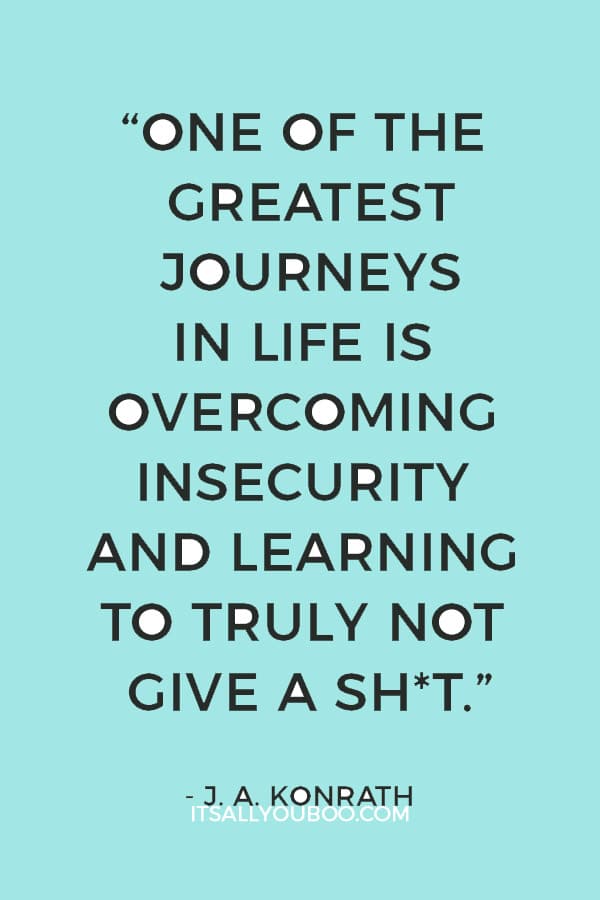 People who are insecure often have difficulties being themselves around others. They lack confidence and don't feel comfortable letting people see them for who they are out of fear of inadequacy or disappointment.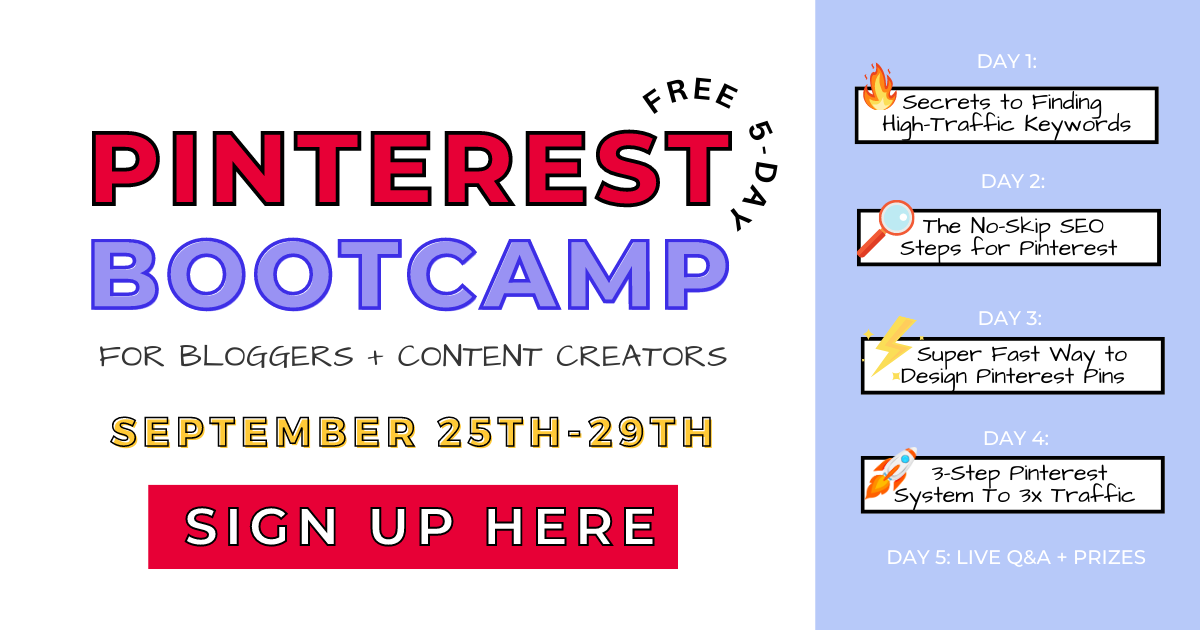 Why am I so Jealous and Insecure?
Jealousy and insecurity can lead to self-reflection. Through that reflection, you may find that extreme jealousy may be the result of low self-esteem, neuroticism, or fear. You may be jealous based on past experiences. If you had a partner that was unfaithful to you in the past, you may be jealous of your new partner even though they haven't given you a reason to be. You are making them pay the debt from your previous relationship which isn't fair.
Neuroticism is characterized by someone who is unable to find happiness in their life. They are prone to negativity and feed on it. It is a difficult personality trait to live with or be in a relationship with.
Your insecurities may be the result of past trauma or failures. But it's important to remember that just because you failed once, doesn't mean you shouldn't try again. Facing them is the key to overcoming insecurity and jealousy in life.
👉🏽 RELATED POST: 12 Ways to Always Be Happy and Positive
Stop Comparing Yourself to Others
Comparing yourself to others often leads to feeling insecurities. Maybe you are struggling financially during a crisis, so your perception of your situation is that you aren't good enough in some way or are undeserving of more financial comfort.
Maybe you compare yourself to close friends and their successes and wonder why you aren't able to have the same accomplishments. Perhaps your friends are more attractive, have longer hair, are taller, have whiter teeth, or look better in a bathing suit. Whatever the reason you are comparing yourself to them, stop.
No two people are meant to be the same. You were uniquely created with certain talents and have your own path in life to travel. Imagine how boring the world would be if everyone came from the same cookie-cutter mold.
👉🏽 RELATED POST: How to Respond to Criticism Quotes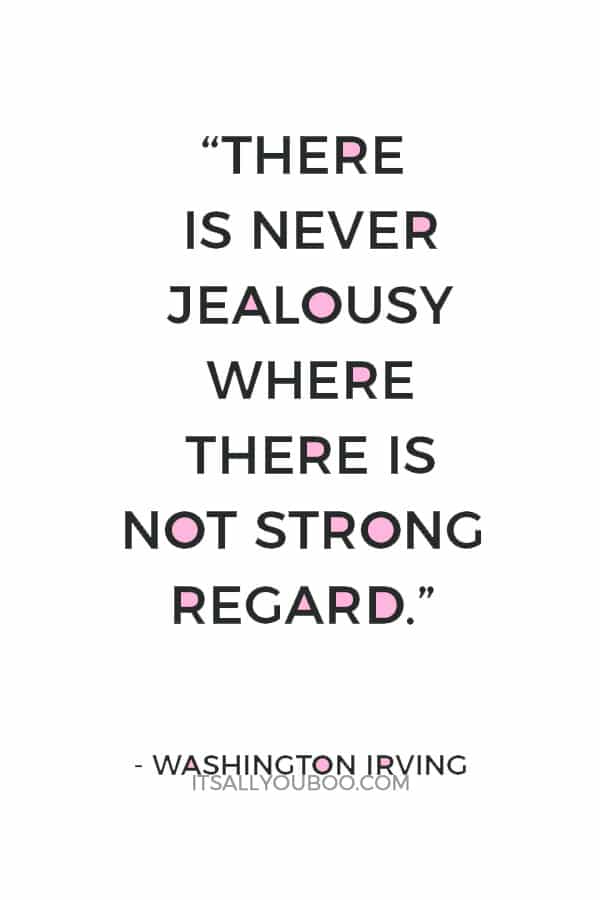 The fact that someone was created to be an award-winning author while you were created to be a stay-at-home mom and raise the next generation, does not make your life any less valuable. Consider that you are raising the next generation of brilliance. Where would the world be without your contribution?
By no longer comparing yourself to others, you're truly dealing with insecurity and jealousy in life.
End Interacting with Jealous and Insecure Friends
Let's explore this from another perspective. Maybe you are on the other side of things and aren't feeling jealous of others but are the person someone is jealous of. So how do you deal with someone who you know is jealous of you?
The first thing to understand is that it isn't your fault that they are jealous of you. You have done nothing wrong and don't have to change yourself to make them feel better about themselves.
Having someone jealous of you can make you feel insecure about yourself, believe it or not. It may feel like being placed on a pedestal that you can never reach, so you begin to doubt yourself or the opposite can happen, it may boost your ego.
👉🏽 RELATED POST: Relationship Advice Quotes for Him and Her
It can be a lot of work to maintain a friendship or relationship with someone who is making you feel uneasy with jealousy. It's frustrating feeling like you have to quit being successful just to make them feel better about themselves. Plus, it sounds like an exhausting relationship quite frankly.
The important thing for you to remember is that this is their problem and may go much deeper than just jealousy. Part of dealing with insecurity and jealousy in life is realizing that it's not your fault.

How to Overcome Insecurity
Overcoming insecurities can be a difficult process if your inadequacies have been ingrained in your mind since childhood. Part of the process of overcoming is identifying why you feel so inadequate to determine if it is stemming from self-imposed beliefs, mental or emotional abuse. The next important step is acknowledging that you have a negative internal dialogue that you need to change.
"Stinking thinking" are thoughts and beliefs that make us feel like the ugliest losers on the planet. It is the fear of the what-ifs that keeps you from going after your goals now. But that fear also has no place in your mind! Get rid of it. Plus, you must learn to face the fear that is causing your insecurity.
👉🏽 RELATED POST: How to Clear Limiting Beliefs
Take some time to think about the positive attributes that make you who you are. Think about the people in your life who love you and who call you a friend. Identify any and all of your talents. Recognize your gifts. By doing self-reflection exercise, you will be able to identify all the lies your "stinking thinking" has been telling you and replace them with your truths.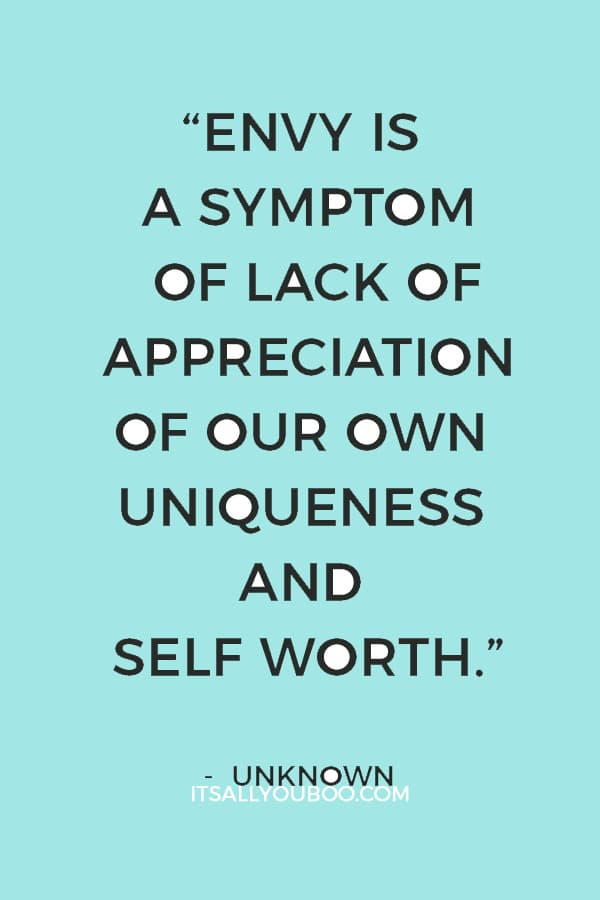 How to Overcome Jealousy
Overcoming your feelings of jealousy is a similar process to overcoming your insecurities. Once you identify who you are jealous of and why you are feeling that way, the next step is to own it and change it.
The negative internal dialogue that you are falling victim to has taken away your ability to realize that you are not supposed to be anyone other than yourself. It is blurring the image you see staring back at you in the mirror.
But only you have the power to change that negative thought pattern and get a clearer picture of who you truly are and the dozens of gifts that you have to offer.
Realizing your jealousy is rooted in envy and worry is also important for being able to move past your feelings of inadequacy. If the sight of someone invokes self-defeating thoughts then it may be your clue to stop and reflect on what the root issue is with that person.
👉🏽 RELATED POST: How to Fix Negative Self-Talk
Overcoming Jealousy in a Relationship
A great example of overcoming jealousy is in a relationship. If you find yourself constantly jealous that your significant other is going to find someone prettier, more outgoing, or smarter than you, ask yourself why you are jealous of someone who doesn't exist in your relationship.
If your partner hasn't given you a reason for these feelings, then why are you focused on an imaginary person, a "what could be" person, getting in the middle of your relationship?
This is where changing your internal dialogue comes into play. You must train your brain to focus on the here and now, the reality of the situation, and the cold hard facts. If they haven't cheated on you, talked about someone being prettier or smarter, and are telling you daily how much they love you, then there is no need to self-sabotage your relationship by jealousy.
👉🏽 RELATED POST: How to Be More Comfortable with Yourself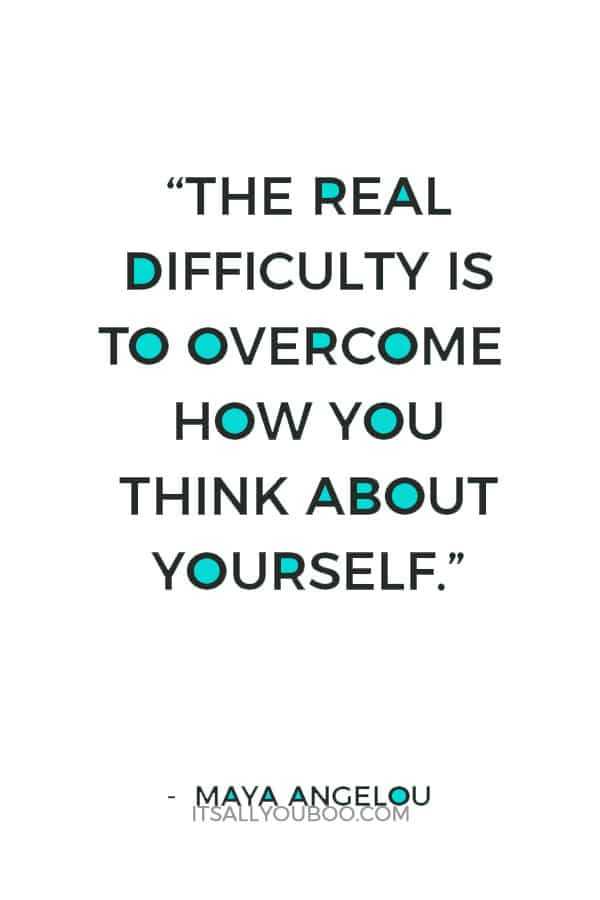 Don't let them be the girl or guy that gets away because you were always accusing them of cheating, flirting, or trying to find someone better.
If you can't see your own value, then how do you expect them to?
Become More Confident in Yourself
If clear from this truthful discussion about dealing with insecurity and jealousy that the cure is focusing on yourself. On how amazingly unique and special you are! You're a unicorn after all, with your own personality, skills, superpowers and all.
You have to put the work in to become your best self, to get to know who you are. There's no better way to do that than to discover your strengths, passions, and talents.
Get Your Self-Confidence Quotes
Ready to trade confidence for jealousy? To stop feeling so insecure? Get your 10 FREE printable self-confidence quotes!
They're perfect for your office, home bedroom, or wherever you need to find inspiration daily. Each design is black and white and features brushed ink letter detailing.
This download comes with 10 high-resolution graphics ready to be printed and posted.
Are you ready to start overcoming insecurity and jealousy in your life? To live a life with confidence and self-assurance?
It's not as scary as it sounds, take it one step at a time. Get to the root causes of your own insecurities and replace your negative thoughts concerning yourself and others.
You can be more secure in who you are, as well as your standing with others.
Don't' forget you're amazing!
Are you feeling insure and jealous of your friends? You're not the only one. Click here for the truth about overcoming insecurity and jealousy in life. #MentalHealth #Jealousy #Insecure #Confidence

How are you overcoming insecurity and jealousy in your life?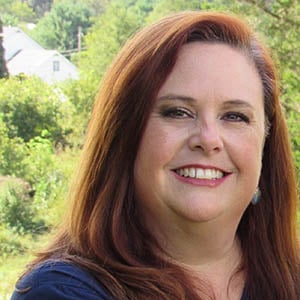 More About Guest Contributor
Robyn Flint writes and researches for the life insurance comparison and education site, CompareLifeInsurance.com. She has an MS in Clinical Mental Health Counseling and has worked with children and families through outpatient counseling, therapeutic day treatment, and therapeutic foster care. Robyn is a freelance writer, published author, and business owner.
Last Updated on September 4, 2021
✕
Get Your Confidence Quotes
+ get weekly tips to help you slay your goals.