Are you looking for fun things to do in your off time? Want to find hobbies for women in their 20s?
Figuring out what you like to do with your free time is more challenging as an adult. You aren't able to try new things through school clubs or child-centric organizations, so how can you find what you're passionate about?
Hobbies are an enriching part of life. They help not only pass the time but they can also help grow and expand the mind or even work out the body. They can be relaxing and centering, even meditative depending on the hobby you choose.
If you are interested in a big list of hobby ideas for women in their 20s, many ideas you may never have thought of, or maybe even considered, this is the list for you.
Here are some of the best hobbies for women in their 20s who want to discover what they can do for fun.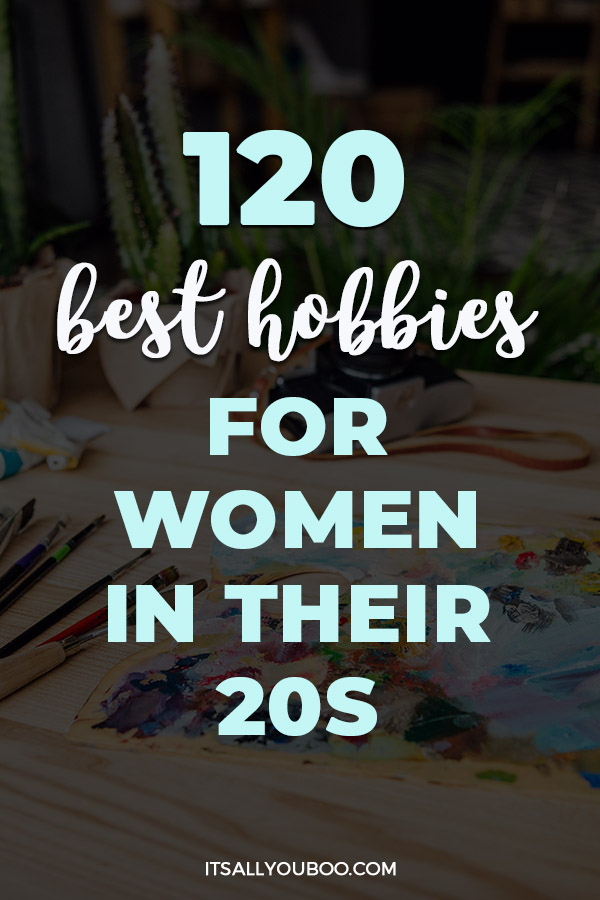 Best Hobbies for Women in Their 20s
These are some of the best hobbies for women in their 20s who want to deepen their self-understanding, make new friends in a new city, and get more joy from their daily routines.
How Do I Find a Hobby in My 20s?
Sometimes it feels challenging to find a hobby in your 20s. You're likely out of school and dealing with a full-time job that takes up most of your day. You may have to fit in the time for a hobby but hobbies can be beneficial to your physical and mental health and are a great way to release the stress of a long workweek.
Anything from jewelry making to journaling, to knitting and more, there's always something for anyone's interest. You can always try these hobbies for women at home to avoid spending more time on the road when you want to relax.
Crafting Hobbies for Women
You may love the idea of creating things in your free time. And there are so many crafting ideas to pick from… these aren't your crafting ideas from childhood either. So many really fun, and interesting ideas to choose from.
If you've always loved crafting, you may enjoy one or more of these fun hobbies. Plus, these quiet hobbies are perfect for those who are less social and want to learn how to survive as an introvert.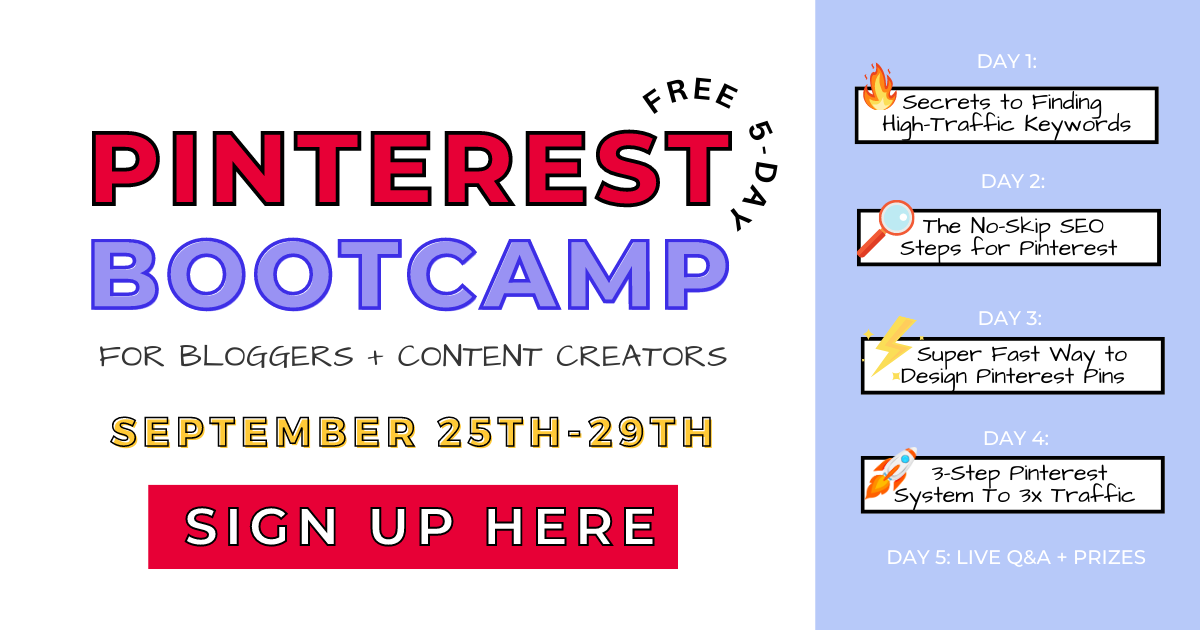 #1.
Paper Art
Paper artists make creative displays from any paper they find. Check out examples of paper art to find inspiration for your next affordable, creative venture.
#2.
Candle-Making
Celebrate your home and any holiday with candles in your favorite scents. Have fun experimenting with oils, wax, and containers to make artistic candles for all your loved ones.
#3.
Upcycling
Upcycling means finding treasures at thrift stores or flea markets and updating them to create something new. Paint worn furniture, alter clothing or repurpose décor to transform old treasures.
#4.
Soap-Making
People love making soap because they can blend custom scents and use gentle ingredients for sensitive skin. You can learn how to do this overnight because it's so easy.

👉🏽  RELATED POST:  Home Projects To Boost Your Self-Confidence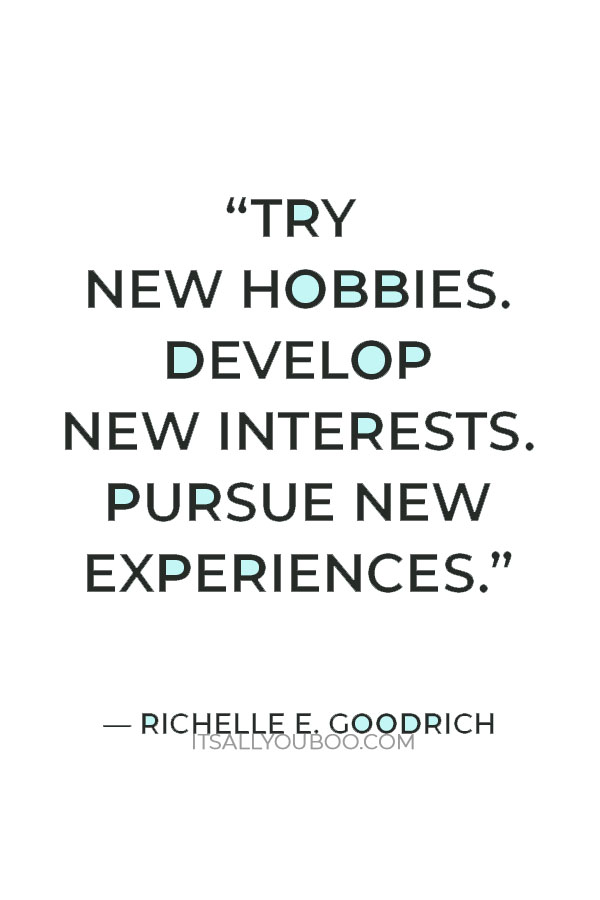 #5.
Pottery
Anyone can make pottery at home and display their art on social media or give it away as a gift.
#6.
Scrapbooking
Save all your favorite memories in scrapbooks with creative stickers and paper decorations. You'll love flipping through the pages with mementos and photos when you want to reminisce.
#7.
Woodworking
Carving and whittling are fun in your free time if you love using your hands to create something new.
#8.
Dollhouse-Making
Many people love making dollhouses because they take time, focus, and creativity to design tiny worlds for dolls. You could even make one and use it as a home for pet hamsters.
#9.
Needle Felting
Needle felting punches felt or wool to make soft animals and figurines without requiring complicated steps.
#10.
Flower Arranging
Creating bouquets is one of the best hobbies for women at home because flowers add life and color to your space.
#11.
Weaving
Artists weave threads to create tapestries, mats, bags, and other items with this hobby require time and focus to make beautiful works of art.
#12.
Quilting
Piece new blankets, bags, and other items together by learning how to quilt by hand or sewing machine.
#13.
Origami
Decorate your home and give small art pieces away by learning to fold paper into origami displays that show off your knowledge and dedication to the craft.
#14.
Jewelry-Making
Making jewelry is another one of the best hobbies for women in their 20s because you can express your developing identity without overpaying for accessories. Experiment with jewels, beads, and metals to create items that match your authentic personality.
#15.
DIY Beauty
Making your own beauty and skincare concoctions can be a fun and rewarding hobby – whether it be creating your own DIY facial masks or mixing ingredients to create natural makeup. Use your imagination and start creating your own skincare or makeup!
👉🏽  RELATED POST: 14 Ways to Pamper Yourself At Home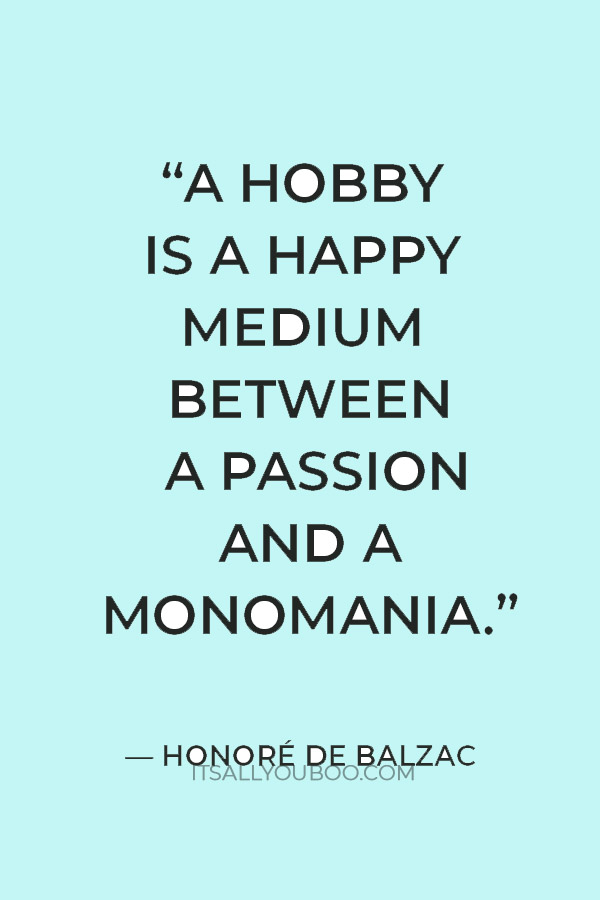 Best Physical Hobbies for Women
Sitting at a desk for your day job might make you crave more movement and excitement. Let's face it, most of us are behind the desk all day and our bodies crave movement and fun. These are the best physical hobbies for young women who want to get in shape and leave their desk chairs behind.
Even better if you start a physical hobby in your 20s that makes you a more outdoorsy person!
#16.
Yoga
Any exercise combining muscle development, stretching, and relaxation is a win for young people who want more gentle movement. You can go to YouTube to find all sorts of Yoga for beginners videos, stretches, workouts, and even workouts specifically for certain types of pain you may have in your body.
#17.
Hiking
Hiking will take you all over the world as it introduces you to new things in nature. It's also a great weekend activity that teaches time management because you'll need to bring breakfast along for early hikes and plan your life around time on trails.
#18.
Barre
Barre classes combine Pilates and ballet to turn you into a graceful athlete with all the beauty of a ballerina.
#19.
Boxing
Self-defense and workouts get rolled into one with boxing classes that can happen in town or in your living room.
#20.
Zumba
Dancing is one of the best hobbies for women in their 20s because it's so much fun. Check out a Zumba class if you're ready to work out to the latest hits.
#21.
Rock Climbing
Explore the world while strengthening your muscles by climbing rocks in nature or nearby gyms. Rock climbing can be stretching of your bravery and skills but you will feel quite accomplished when you learn how to rock climb. Bring a friend along for even more fun!
#22.
Dog Walking
Don't underestimate the power of walking. Take your pup out for a stroll every day to start your new hobby or pick up your neighbors' dogs along the way to help your friends while exercising.
#23.
Mountain Biking
Zip along nature trails by picking up a mountain bike and traveling to beautiful locations. You'll get full-body workouts while the breeze blows through your hair.
#24.
Jogging
Your brain produces endorphins that create euphoric highs while jogging, so this is an excellent hobby for your mental and physical health. If jogging or running is too intense for you, there are many benefits to walking every day.
#25.
Skiing
You'll love seeing gorgeous mountain views and feeling adrenaline surge through you while skiing down the slopes.
#26.
Surfing
Spending more time at the beach and racing along waves could be your new favorite pastime if you learn how to surf.
#27.
Racing
You'll start logging wins and collecting medals when you sign up for a marathon, triathlon, or 5K race.
#28.
Rafting
You can go rafting wherever there's a river, so sign up for a trip during your free weekends to enjoy the outdoors.
#29.
Skydiving
Jumping out of planes is a thrilling activity that you may never consider if you don't push yourself to find a new hobby.
#30.
Ice Skating
Head to your local ice rink with a pair of skates to zip across the ice and feel as graceful as an Olympic athlete.
👉🏽  RELATED POST: 150 Unique Couple's Bucket List Ideas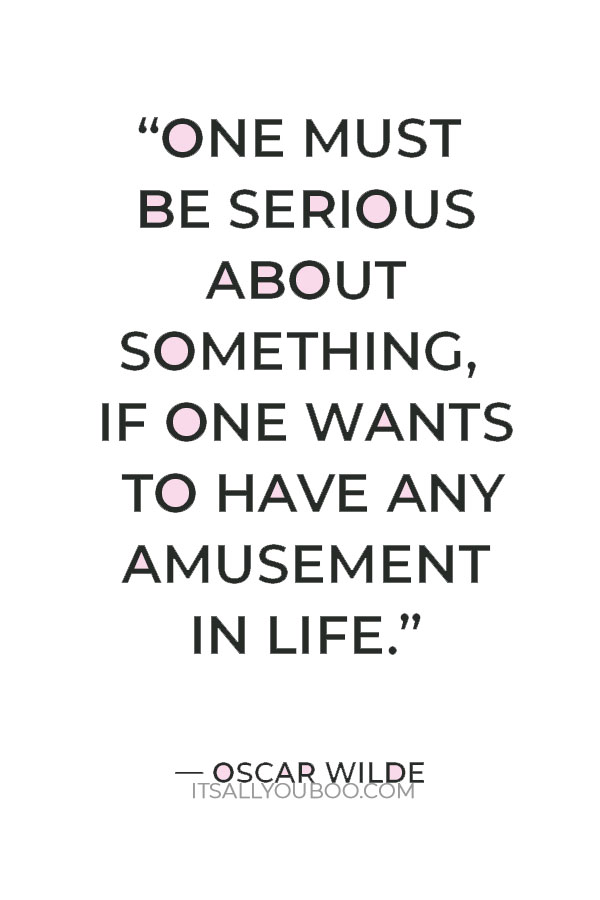 Creative Hobbies for Your 20s
Explore your creative side by engaging in these fascinating hobbies about self-expression. You may also find yourself picking up more than a few new skills.
#31.
Creative Writing
You can always entertain yourself and explore your creativity if you try various forms of creative writing in your free time.
#32.
Knitting
Learning how to knit from a book or YouTube video only takes a few minutes and it provides hours of enjoyment. Plus, who doesn't love a handmade gift?
#33.
Sketching
Almost every artist hones their skills by starting with a sketchbook and a pencil. See what comes to mind and flex your skills with a blank sheet of paper.
#34.
Painting
Dive into the world of painting to find the supplies you love to make colorful works of art that express your thoughts and feelings.
#35.
Calligraphy
Calligraphy is a fun hobby that comes in handy when it's time to address envelopes or write birthday cards.
#36.
Embroidery
Embroidery is one of the most popular hobbies for women at home because you can get kits with everything you need to make framed artwork.
#37.
Bullet Journaling
Plan your day, doodle, and journal all in one by investing in a bullet journal and a pack of colorful pens. Start your first bullet journal today, have fun, there are no rules.


👉🏽  RELATED POST:  SMART Goal Setting for Your Passion Project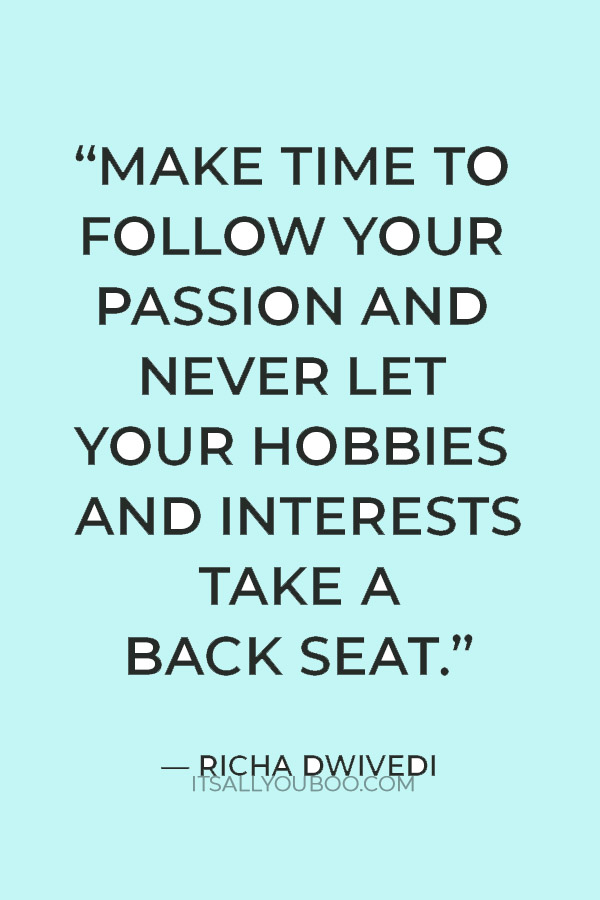 #38.
Bead Art
Bracelets and framed pictures are just the starts of what you can make with beads, string, and threading needles.
#39.
Interior Decorating
Revamp your home by connecting with your inner decorator and collecting ideas with Pinterest boards for upcoming projects.
#40.
Card-Making
Making cards is one of the best hobbies for women in their 20s because you'll always have a personalized gift for your loved ones and save money during the holidays.
#41.
Temporary Tattooing
Figure out which tattoos you'll get next by testing them with temporary tattoo ink inside pens available online.
#42.
Make Doll Clothes
You can create tiny doll clothes to give away, sell or post on Instagram.
#43.
Papier-Mache
Decorate your home with papier-mache art that you could even submit to local art contests.
#44.
Paint by Numbers
Relax with a paint by the numbers and you'll end up with gorgeous paintings that you can keep or give away in lovely frames.
#45.
Sticker-Making
Everyone could use a few more fun stickers in their life. Plus, you could even start a sticker-making business and sell stickers on Etsy.

👉🏽  RELATED POST: 38 Self-Care Goals Ideas and Activities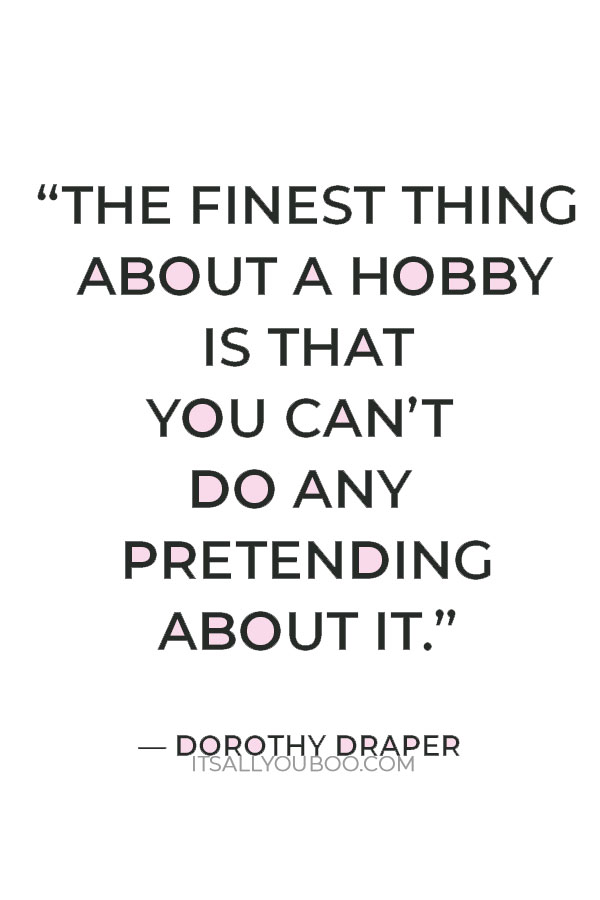 Spiritual Hobbies for Women In Their 20s
Becoming an adult sometimes means growing into new beliefs. Explore your spiritual side with these hobbies that prioritize your values and help shape how you see the world. Choose a hobby that helps you to become more spiritual.
#46.
Collect Crystals
Improve your spiritual wellness by collecting crystals and stones with spiritual properties that you need in your life.
#47.
Read Spiritual Books
Learn from respected leaders and embrace new spiritual concepts that encourage personal growth.
#48.
Join a Small Group
Connecting with small groups based on your spiritual beliefs is one of the best hobbies for women in their 20s because you'll make friends while learning about your values.
#49.
Meditate
You can always focus on your intentions and energy by learning to meditate anywhere.
#50.
Pray
Praying can improve your spiritual wellness by aligning yourself with your spiritual deity and immersing your subconscious in universal energy.
#51.
Practice Self-Compassion
Practice letting go of grudges, negative thoughts, and emotions to improve your mental health and spiritual wellness.
#52.
Volunteer
Put your spiritual values into motion by giving back to the world with volunteer opportunities you care most about.
#53.
Donate
Give money to charitable drives run by spiritual groups that align with your beliefs. Take some time to give back to the community!
#54.
Daily Affirmations
Repeat your values in daily affirmations to start each day in a positive frame of mind.
#55.
Gardening
Many religions encourage better connection with the Earth, so foster a better planet by learning how to garden.
#56.
Celebrate Holidays
Research the holidays within your new faith or those you prefer to celebrate your beliefs throughout the year.
#57.
Journaling
Recording your thoughts and emotions is one of the best hobbies for young women because you'll process your life experiences and figure out what you believe in.
#58.
Join Virtual Groups
Find people who believe the same things as you and meet virtually throughout the week to explore more of your spirituality together.
#59.
Practice Gratitude
Being grateful for your beliefs and how they manifest is a great way to spend your time while forming your identity.
#60.
Cleanse Your Home
Make your home align with your views by decorating with religious motifs or cleansing the space with sage to banish negative energy.
👉🏽  RELATED POST: Feeling Lonely After a Breakup?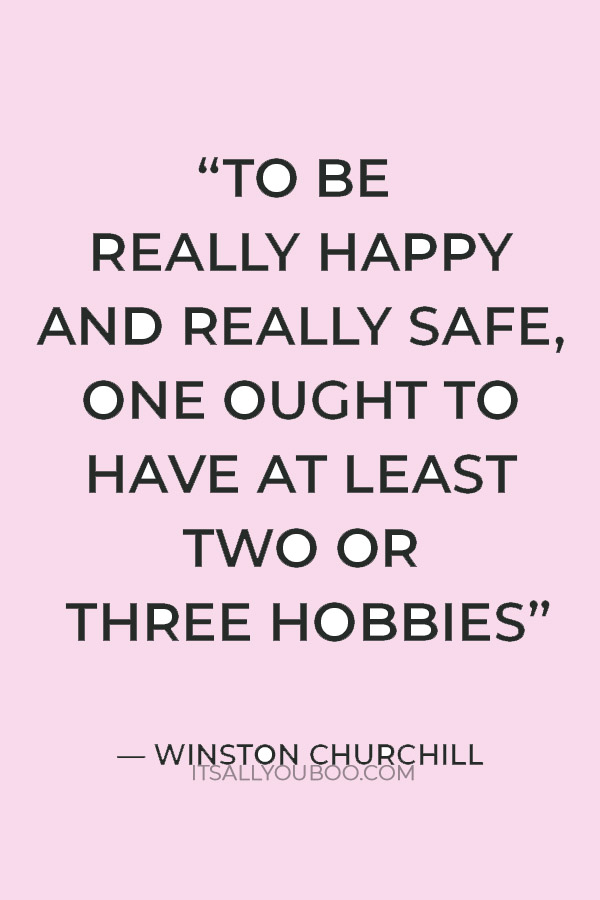 Social Hobbies for Your 20s
Making new friends in your 20s can feel impossible. These hobbies will help you meet other people with the same interests and spark lifelong friendships you might not make otherwise.
#61.
Shopping
There's always something cool to find in a mall, thrift store, or flea market. Or look out for a garage sale in your neighborhood.
#62.
Volunteering
Meet people who want to help others by doing volunteer work together.
#63.
Trying New Restaurants
Take your friends out for meals to discover new flavors and make memories. You could also visit a local or nearby food festival.
#64.
Trivia Nights
Attending trivia nights is one of the best hobbies for women in their 20s if you're already going out after work to socialize.
#65.
Book Club
Find friends by bonding over the latest book consuming your free time.
#66.
Video Game Streaming
Chat with viewers and form a virtual community by streaming your favorite video games that you might already play daily.
#67.
Become an Influencer
Posting online is a great hobby and side gig if you know how to build your follower count. It's also one of the best hobbies for successful women because it maximizes your financial opportunities.
#68.
YouTube
Make videos about your favorite activities to find other people who love your content.
#69.
Modeling
Local and national organizations are always looking for models, which you could become in your free time.
#70.
Political Activism
Transform the world by joining a local political group that gives back to your community through volunteer work.
#71.
Find Festivals
Festivals happen across cities and states all the time, so check out what's available near your home to have new experiences.
#72.
Host Game Nights
Who can say no to hanging out at your house when you have games to play and snacks to eat?
#73.
Improv Classes
You'll make new friends by laughing together during improv classes with zero stakes for participants.
#74.
Bowling Club
Chat with your friends and take turns while bowling to make memories between knocking down pins.
#75.
Community Choir
Take your love of singing to the next level by joining a community choir and making friends.
👉🏽  RELATED POST: How to be Less Introverted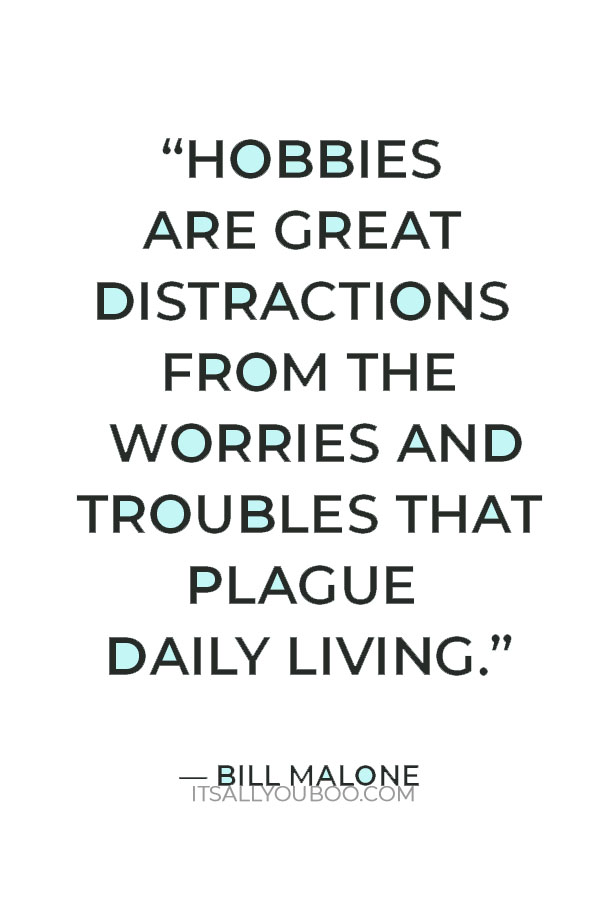 Adventurous Hobbies
If your heart longs to explore the world and experience adventures, these hobbies might be perfect for you. Whether you'd like rock climbing or martial arts, these hobbies for women can be really fun. See if these activities inspire you to break your routine this year.
#76.
Camping
Spend more time in nature by camping around the world.
#77.
Traveling
Pick vacation destinations to explore new cultures, and traveling will become your next favorite hobby. There are so many benefits to solo traveling!
#78.
Snowboarding
There's always an open slope waiting for your snowboard and a cute boarding outfit.
#79.
Kayaking
Coast down rivers by causally kayaking and soaking up the sun.
#80.
Wildlife Photography
Explore the world with your photographer's eye by planning trips based on the wildlife you can capture on camera.
#81.
Scuba Diving
Try scuba diving and discover one of the best hobbies for young women who can't get enough of the beach.
#82.
Foraging
Search through woodlands and your neighborhood to see which natural delights could become part of your next meal.
#83.
Birdwatching
Relax in some quiet woods with your trusty pair of binoculars to spot birds in their natural habitats.
#84.
RV-ing
Rent an RV for peaceful weekend trips, and your new hobby may quickly become your lifestyle.
#85.
Orienteering
Pick a spot in the wilderness and find your way back to civilization with a compass to take part in the sport of orienteering.
#86.
Horseback Riding
Sign up for classes at a local farm to fall in love with riding horses.
#87.
Canoeing
Canoes give people relaxing ways to explore the world and even have storage room for lunches on the water.
#88.
Spelunking
There's no end to things you can find within secret caves worldwide.
#89.
Bungee Jumping
Chase that rush of adrenaline by bungee jumping in gorgeous destinations.
#90.
Hang Gliding
Strap a camera to your helmet to capture incredible videos whenever you hang glide across the globe.
👉🏽  RELATED POST: Never Be Afraid to Try Something New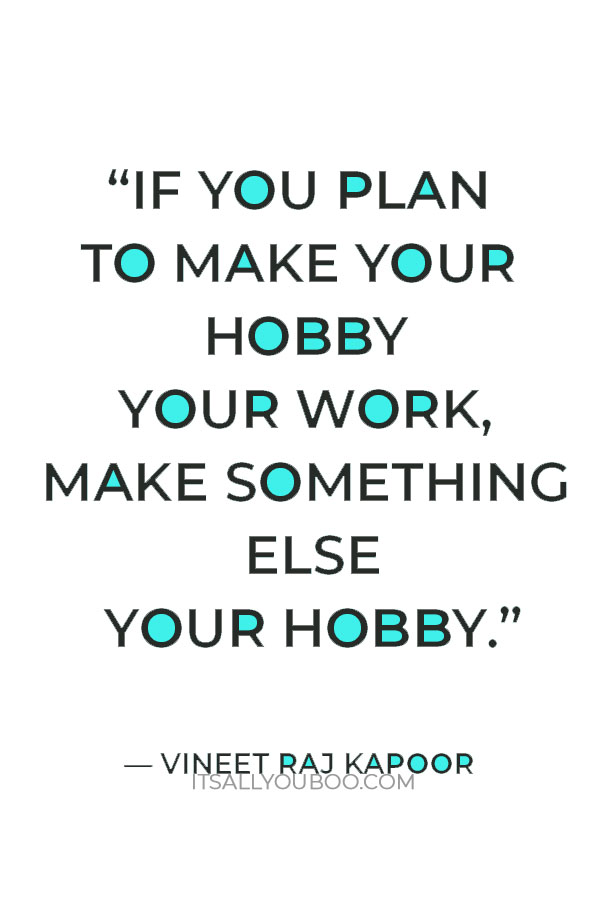 Culinary Hobbies for Women
You already make meals for yourself daily, so why not try a few culinary hobbies? They'll teach you new skills and keep you entertained in your kitchen.
#91.
Baking
Everyone could use extra bread and desserts in their life.
#92.
Mixology Classes
You'll quickly become the most liked person in your friend group by learning how to make cocktails like a pro.
#93.
Food Blogging
Food blogging is one of the most popular hobbies for women at home because you can double the fun you get from baking or cooking.
#94.
Cooking
Explore new recipes and develop new skills in the kitchen before sharing fantastic food with the people you love. Why not make eating healthy delicious homecooked meals your new hobby?
#95.
Fondant Art
Level up your baking skills by decorating desserts with colorful fondant art.
#96.
Beer Brewing
You might love making your own beer if you look forward to trying new craft beer flavors.
#97.
Ingredient Sourcing
Roam local farmers' markets and farms to find only the finest ingredients for your upcoming recipes.
#98.
Volunteer Cooking
People always need extra volunteers at local food kitchens and community organizations to feed those in need.
#99.
Wine Tasting
Learn about the world of wine by taking classes and signing up for tastings near your home.
#100.
Canning
Preserving jam and vegetables in cans is a handy skill that's also fun for those who love kitchen crafts.
#101.
Ice Cream Making
Get an ice cream maker and develop your own flavors.
#102.
Coffee Brewing
If you love sourcing your morning coffee, get into beans and brewing with books and classes.
#103.
Food Photography
Combine your love of photos and food by posting pictures online or selling them to magazines.
#104.
Bread Baking
Baking bread is an art, so try your hand at this skill that results in delicious loaves of various flavors.
#105.
Cookie Decorating
Have fun decorating cookies and going all out for holidays and birthdays.
👉🏽  RELATED POST: Best Side Hustles For College Students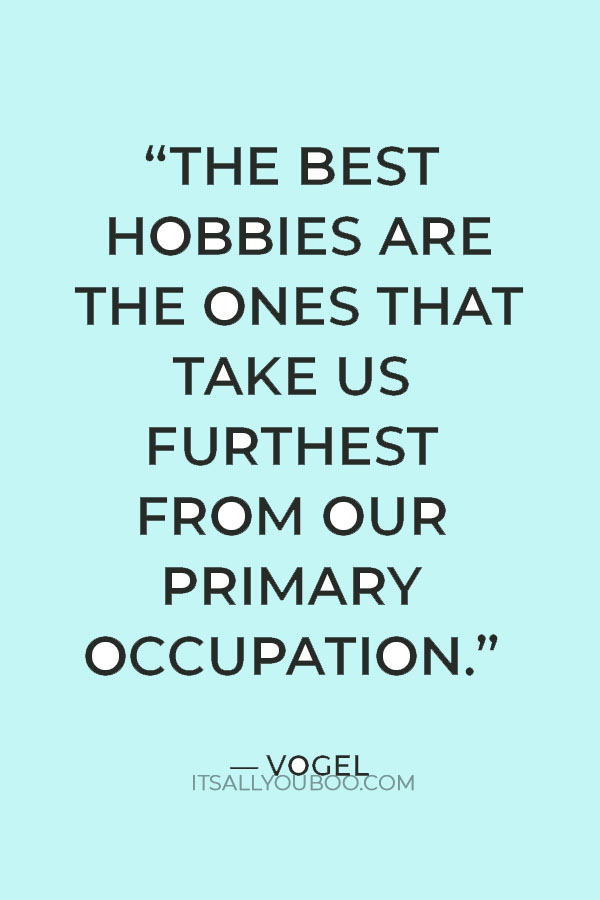 Educational Hobbies for Your 20s
There's something so rewarding about learning a new concept. Stretch your brain by jumping into these educational hobbies if you enjoy challenging yourself academically.
#106.
Watch Documentaries
There's always something to learn from documentaries that come out all the time.
#107.
Play Chess
It takes skill, practice, and strategy to get good at playing chess.
#108.
Learn a New Language
Practicing a new language is one of the best hobbies for young women because it results in a fresh talent and expanded resume.
#109.
Take a Free Local Class
Free classes are always available for beginners who want to learn a new skill and find something they enjoy.
#110.
Volunteer
Spend your time at historical sites near your home to learn more about the area's history and teach visitors about it.
#111.
Collect Textbooks
You can find textbooks on various subjects from local used bookstores and read through them to see what you'll learn.
#112.
Photoshop
Photoshopping is one of the most entertaining hobbies for successful women because you can use it at work and in your personal life.
#113.
Website Design
Creating websites is one of the best hobbies for women in their 20s because it could launch a new career while developing a digital skill set.
#114.
Build Computers
Everyone enjoys having a new computer, and some people might even buy the towers or laptops you make for fun.
#115.
Make Video Games
Grab a book on coding and you could make the next popular video game.
#116.
Visit the Library
Libraries always have events, classes, and books that can connect you to your endless interests.
#117.
Listen to Expert Podcasts
You can learn while multitasking by finding educational podcasts from experts in any industry.
#118.
Metal Detecting
What you find with a metal detector could teach you about history by placing it right in your hands.
#119.
Learn Card Games
You'll make new friends and learn creative skills by practicing new card games with a virtual or real deck at home.
#120.
Study Educational Trivia
Trivia categories about new topics could teach you everything you want to learn about the world.
👉🏽  RELATED POST: Improve Your Life Quality Daily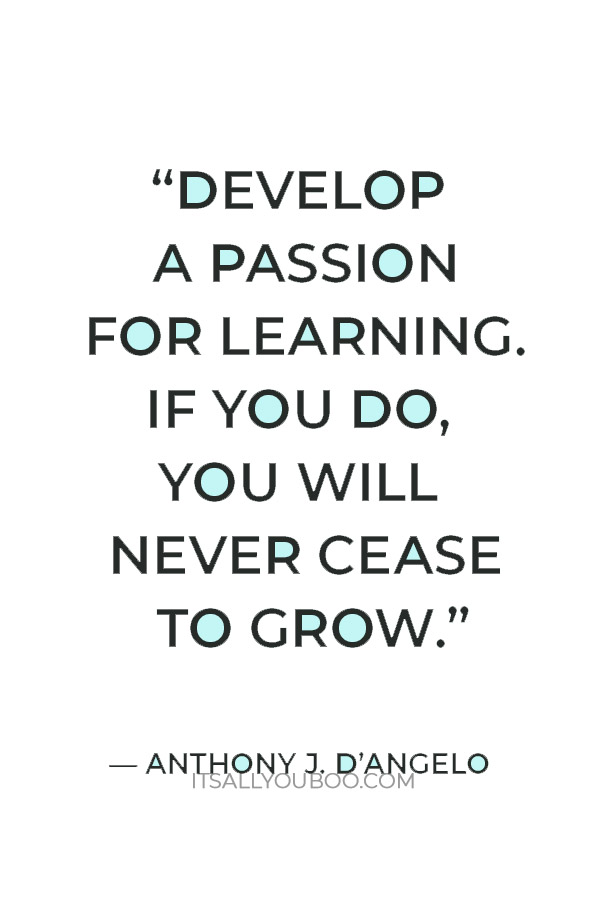 What Do 20-Year-Olds Do for Fun?
People in their 20s often spend their free time on social media, but that isn't always the case. They also try these hobbies for young women and men because they're so much fun. You only have to reflect on your interests to pick new activities that expand your comfort zone.
Whether women in their 20s are interested in relaxing and laid-back hobbies or something a little more exciting, there's sure to be a wide variety of hobbies perfect to choose from.
What Should a Woman Do in Her 20s?
You should do many things in your 20s to set yourself up for a great life — starting a retirement account, getting life insurance, and setting up a long-term savings plan are just a few.
You should also get to know what you like to do for fun, like candle making, soap making, cooking, baking, blogging, and many more ideas.
That's why so many people are learning about the best hobbies for women in their 20s. You'll know how you like to spend your time and quickly meet others who enjoy the same activities.
Making friends with the same hobbies can be rewarding and set up lifelong friendships with shared interests, which is so valuable in these days of interacting behind a screen.
Think of painting classes with friends, rock climbing, or even trying something outrageous like bungee cord jumping to get your heart really pumping. Whatever you decide to try, bringing friends along, or making new friends there, can bring a new level of enjoyment to your hobby.
What Is the Best Hobby for a Woman?
Everyone's different, so there isn't one singular hobby that every woman will enjoy. Many women enjoy things like photography, journaling, scrapbooking, knitting, crafting, training their dog, cooking lessons, or baking bread… there are so many ideas it's practically endless.
However, trying new things is the best way to find out which activities you love the most. During your next free afternoon or weekend, you can try the hobbies listed below to learn more about yourself.
College-aged women or women in their late twenties can all enjoy a relaxing hobby like bullet journaling, using journal prompts, candle making, board games, or jewelry making and they can all be a fun way to relax, unwind and have a little fun in your off time. Bonus points, if your hobby acts as a side hustle to earn some income too.
👉🏽  RELATED POST: Best Retirement Hobbies That Make Money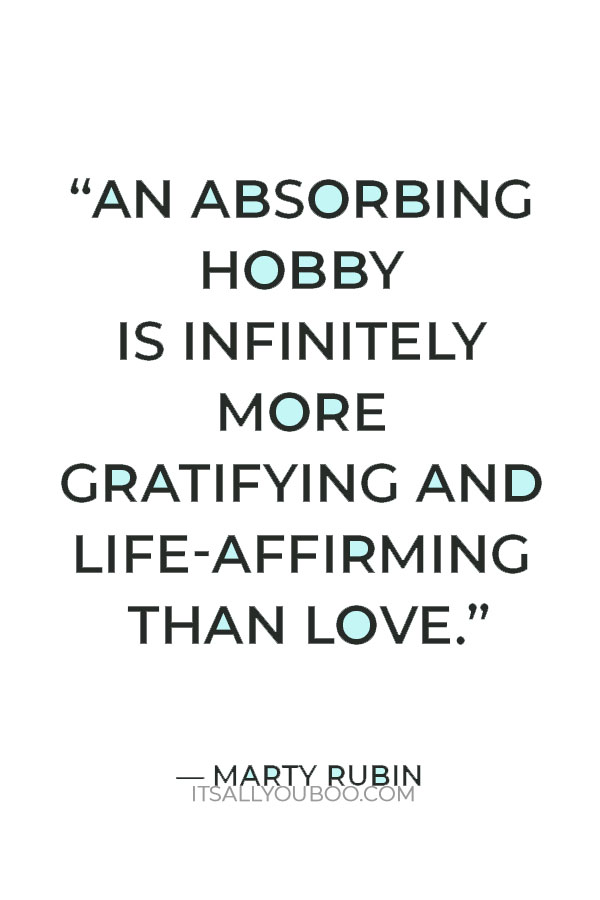 Try These Hobbies for Young Women
A new hobby is a great way to break out of your routine and gently push yourself outside of your comfort zone. When you try something new, you never know what you might discover about yourself. Perhaps you'll find a new healthy distraction, something to look forward to after work or school, and maybe if you're lucky a lifelong passion.
Hobbies are perfect for breaking the ice or feeling of isolation. When you engage in a new activity you'll naturally meet new people, make friends and build lasting connections. A shared hobby is one of the most common foundations for friendships and romantic relationships.

Get Your Superpower Discovery Guide
Not sure what hobby to start in your 20s? Why not find your natural talent? Sign up below to get your free Superpower Discovery Guide.
These are some of the best and favorite hobbies for women in their 20s because they'll teach you lifelong skills, help you meet new friends, and deepen your understanding of yourself. Have fun growing through each new adventure and learning more about your interests as you try various pastimes.
Don't overthink it, and don't be afraid to try more than one hobby, to explore new activities and adventures.
Finding a fun hobby as an adult doesn't have to be hard. Click here to explore 120 of the best hobbies for women in their 20s, from creative to physical by @revivalist_mag. #Hobby #Hobbies #ThingsToDo #Fun

What hobbies for women in their 20s do you recommend?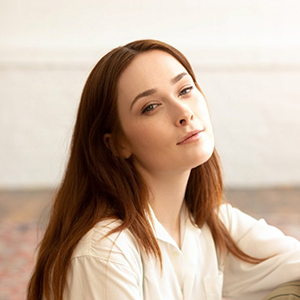 More About Guest Contributor
Cora Gold has a passion for living life to the fullest and exploring her experiences through her writing. She's the Editor-in-Chief for women's lifestyle magazine Revivalist.com.
Last Updated on May 28, 2023
✕
Find Your Superpower!
+ get weekly tips to help you slay your goals.